---
These are the latest Rolling Stones news and updates for you! IORR is a non profit fan club run by fans for fans. All parts of the It's Only Rock'n Roll web site is copyright of The Rolling Stones Fan Club. When using information from this site, please include a reference to IORR and the main web address www.iorr.org.
---
---
The Rolling Stones
Burl's Creek
Oro Medonte, Ontario, Canada
Saturday June 29, 2019
---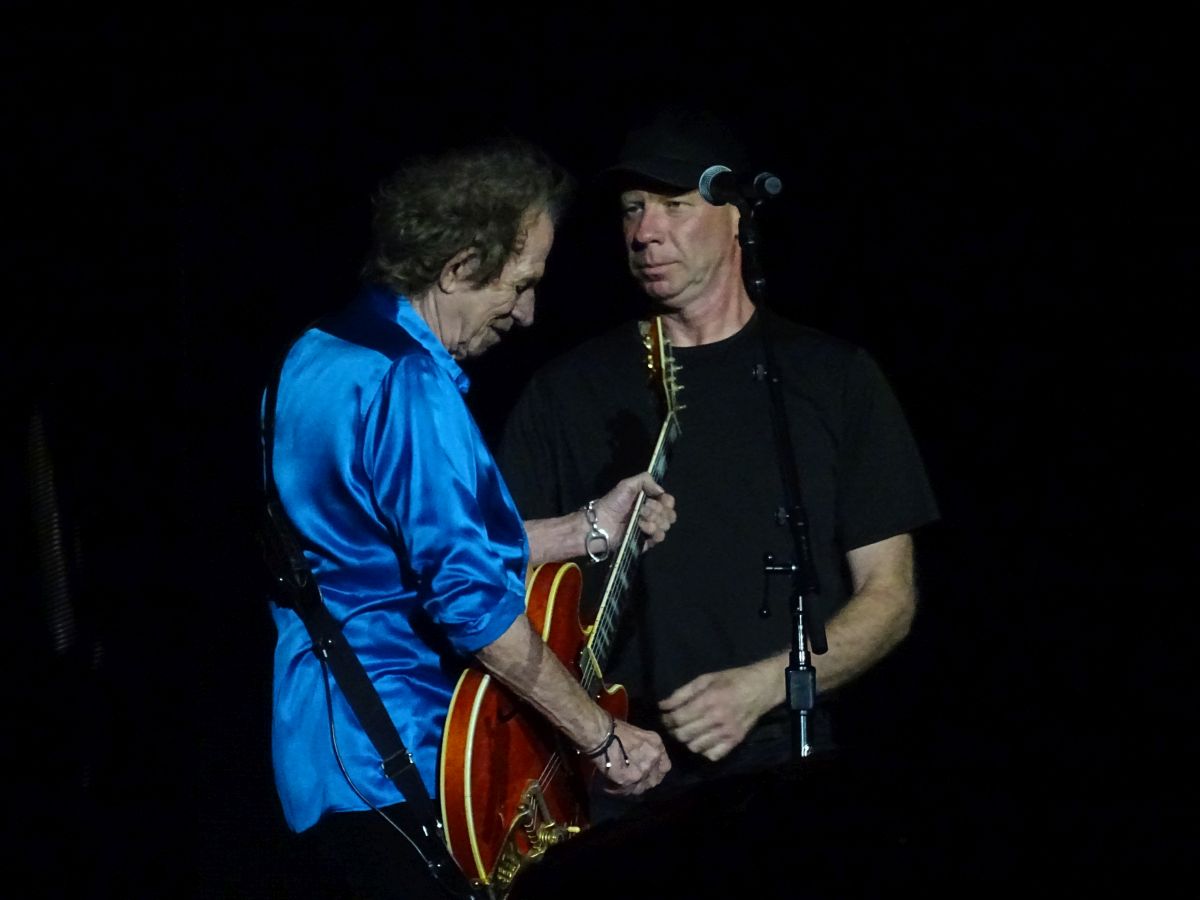 Keith Richards and Pierre de Beauport - The Rolling Stones live at Burl's Creek Ontario Canada, June 29, 2019 - Photo by Bjornulf Vik
---
The set list
Street Fighting Man
Let's Spend the Night Together
Tumbling Dice
Sad Sad Sad
She's A Rainbow (vote song)
You Can't Always Get What You Want
Angie (B-stage acoustic)
Dead Flowers (B-stage acoustic)
Sympathy For The Devil
Honky Tonk Women
--- Band introductions
Slipping Away (Keith)
Before They Make Me Run (Keith)
Miss You
Paint It Black
Midnight Rambler
Start Me Up
Jumping Jack Flash
Brown Sugar
--- Band off stage
Gimme Shelter
Satisfaction
---

Show start :  9:02pm
Show end   : 11:10pm

---
Pre-show info and live comments:
Burl's Creek show 29-June-2019 live updates
---
Reports please!!!
Please send your comments, reviews, links and more to:

[email protected]

IMPORTANT! Reports and pictures are welcome, but please send them as soon as possible after the show. Updates of these reports pages will mainly be done within 2-4 days after the show has been performed. After that it is on to the next show of the tour, and there will normally not be time for any more updates of older reports pages.
---
Review by Bjornulf Vik
First of all I would like to dedicate this report to the Rolling Stones crew, everyone who work hard in order to make these great shows happening. We take the shows for granted. Rain or shine. Fact is the crew work long hours with a high level of effort and passion. They have been with the band for years. The picture of Keith and Pierre de Beauport, his long time guitar tech and now backline manager, is my way of saying thank you for all the hard work the crew do at the shows, as well as long time before and after we - the fans - arrive into the venues.

I will leave it to others to make reports of the details of the performance tonight. In short, this was another great show, and if you wonder what "great" means, it was in the same league as the two first shows in Chicago Friday June 21 and Tuesday June 25. The only difference - to me - was the slight difference in the crowd. I thought the Chicago crowd was more into it, while this was more of a festival crowd, a bit more loud talking around me during the songs, which is slightly annoying, but I am good at ignoring it, and of course the hours of getting to the show, and waiting out there for the main act.

The "vote song" tonight was "She's A Rainbow", and Keith did "Slipping Away" replacing "You Got The Silver" from Chicago-1. The rest of the show was just like Chicago-1 set list wise, so I assume that might be the set list for more shows of this tour, which is fine with me. I love what they do on stage, regardless of the set list. To me it is the energy and the power and love coming from the band, the two plus hours of energy I take with me and soak up just like when summer is coming to us after a long cold winter.

I stayed at an airport hotel near the Pearson Airport in Toronto. They had coach packages with buses going directly into the Burl's Creek festival area, with separate parking just near the stage. There wer many buses, all organized by bus.com, through the Burl's Creek site links, and there weer buses leaving at 1pm, 2pm and 3pm. We were on a bus leaving 2pm. Then it took 90 minutes to Barrie, and another 30 minutes to the concert site. The bus parked in a separate area close to the stage. It was a ten minutes walk over to the entrance, no worries. We wer in shortly after 4pm, then a five hour wait.

While waiting I was hiding in the shade from the barn at the side of the stage. The local security guy who watched over the VIP entrance there told me he had never seen the Stones. I could see his face lit up when he told me this amazing fact. I understood he was more excited about this show, and I know the feeling, a virgin fan, he was working at the site, but he had the passion, he was looking forward to the show as much as me. He asked me "Do they play Start Me Up?" ... I said "Sure, for sure!" ... Then his face lit up with a great smile, it was his favorite song, still he had never seen the band live, he was a lot younger than my children, probably in his late 20's. I guess the Stones scored a new fan tonight. Sure they played "Start Me Up".

I was hiding out by the barn, in the shade, as another young fan, 30 years younder than me, at least, found a power oulet on the barn wall next to me, and charged his phone. He told me he was from Mexico, now living near Minneapolis in the States, just like the usher, he had never seen the Stones. When he got the news about The Stones touring, he decided he had to see them, even if he had to travel. After having studied the tour schedule, he figured out this show near Toronto was the easiest one for him to make it to. Another virgin fan. I warened him it is addictive to see the Stones live, and by now, I would not be surprised if he is watching the tour schedule more carefully, I assume he loved the show. In fact, it is impossible not liking the Stones when they play live, if you love their music!

Lots of smiles on the stage, the two hours plus and twenty songs went by fast, and then the final bow, sadly it was over. A short 10-15 minutes walk over to the coach parking, then a short hour queuing to get out of the parking, and ninety minutes fasr on the road back to our airport hotel. We were back "home" by 2am. This was my biggest worry for the entire tour, the logistics, the queues, finding the bus, getting in and out, all of that, but it turned out to be another great experience. Luckily there are only one of that kind on this tour, but to be honest, I would not be without it. A festival crowd is different, that is for sure, it is more relaxed, a bit more party style, picknic on the grass, drinks and more bands, but still, when the Stones hit the stage, it is all the same, another great show!
---
Review by Phil Simpson
I attended the Canada Rocks with the Rolling Stones and wanted to share my day at Burl's Creek festival grounds. I decided to stay in Barrie for two nights and make it a small getaway living about two hours away from Oro-Medonte.

It was definitley a festival attitude and feeling with the first opening act Sloan getting the crowd into the day on the second stage at 4 pm. It was a super hot day with long lines for merchandise and food and beer vendors. With everything that was going on, the city of Barrie had an air show and the planes flew over the crowd to add to the festivities for Canada Day weekend.

Now for the Rolling Stones; they came out rocking from the first moments of Street Fighting Man! It was a solid set list with most of the fan favourites. Two highlights for me was She's a Rainbow and Sad Sad Sad from the Steel Wheels era. Mick looked in fine form and was very jovial with the 70,000 in the crowd. He made some cool Toronto references by acknowledging the recent NBA Raptors win with the "We the North" slogan flashed across the screens. The B stage was also a special experience as they played a two song set of Angie/Dead Flowers. Keith also seemed to be in good spirits for this show.

The concert ended with Satisfaction as one of the encores to a fireworks filled sky. Jagger mentioned that they have played now 35 times in the Toronto area since 1965. The way they played on this night was fantastic and can see them coming back to Canada again to their many fans here.
---
Review by John Justice
What a great Day. It was a beautiful day and night for a concert. We arrived via bus from Toronto. We walked easily to the front of the GA area, close to the stage.

The Beaches came on first shortly before 5:30 pm; they were lots of energy, great show. Loved 'Gold' and 'Late Show'. Some comments by the girls about dating Mick Jagger by the end of the night.

Glorious Sons, from Kingston, Ontario were next. Also a great high energy set.

The wait for the Stones was well worth the effort. I have seen a least one show from every NA tour from 1978 in Buffalo. I thought the band was great, loved the set list. Mick was as good or maybe better than ever! Forget his age, he moved around and played the audience as the top showman that he has been and still is. Thought Ronnie and Charlie were on top of their game. Keith sang wonderfully on 'Slipping Away'. Everyone I was with was equally blown away by this song. The guitar intro on Brown Sugar was a bit muddled...but oh well.

Really enjoyed Midnight Rambler......a favourite of mine since I was a kid, same for Dead Flowers.

Thought the crowd was good on 'Can't always get what you want'.

Mick made jokes about Doug Ford's 'buck a beer for 15 minutes', the mayor's Raptor's jacket , 'We the North" came up on the screen and a big cheer for the Raptors. Mick always knows how to work a crowd. He thanked everyone for coming to Burls Creek which is in the middle of cottage country and not easily accessible.

Encores were great as well! We all loved the show. My daughter's boyfriends first Stones show, I think it met or exceeded his expectations.

Getting out of the venue and back to Toronto by bus was a nightmare! We were told to board the bus by 11 30 pm sharp! We did, easy to find the buses. But with the gridlock traffic on country roads we did not move for two hours! Small price to pay for a great day of music and a fantastic Stones show!!

I have one more show this tour... off to Boston for next Sunday.
---
Review by Chelsea Drugstore
I always enjoy reading these columns. In a concert, there are as many experiences as concert goers. Where you are, who you are with, who you are sourrounded by, and how well the sound travels to your spot make a huge difference. The same concert is always a unique, individual experience.

Here I go with mine: This is my third show of the tour, again in the Pit, Keith's side. It was a superb show, the best of this tour so far.l I noticed that the sound was much more powerful than in Chicago. The scenario also looked a bit smaller to me, not sure if it was actually the case, or just my imagination.

The show went on for two hours and a bit. Street fighting man works superb as an opener, and this time was no exception. They played JJF as an opener in Chicago 2 and it also worked very well. I find these two numbers much more compelling as openers than when they are played at the end of the 2nd half, before the encore.

LSTNT and TD followed, and then SSS, and I thought it was a better version than that of the first show in Chicago. The vote song was, unsurprisingly, She is Rainbow. A poorer versions than in Chicago 1, it hit some small turbulence, to the extend that I seemed to notice Mick's disapproving face, around three minutes into the song. And it seemed to me that the destiny of his frustration was CL. Mick is used to point out who the offender is when something goes wrong, and I think this one was one of these occasions. Similar to what happened in Chicago, as noticed by Alwyn's report of that day.

Of course, being The Stones, these are minor details that cannnot take them off course. YCAGWYW was Ronnie's highlight, with his trademark solo. A crowd pleaser, the song was a good bridge onto the calm numbers that followed. Angie and Dead Flowers were played on stage b. Both pretty well executed. Dead flowers in particular sounded fresh and the guitars' work was a joy. They normally deliver this song with such an ease that I'm surprised it is not an established number yet. From b stage onwards, I felt that they hit their stride.

SFTD was a blast. When Keith is in top form, his guitar becomes a weapon and the solos are fired with a determination that no one can match. His solos on this song, as in the studio version, are like short, loud and sharp bursts of anger. All the right keys, always in different order, to get the same sharp meaning of his studio work. He even marked the planned, abrupt end to the song with a strong, powerful, dissonant chord. It was his coupe the grace to a fantastic version.

Keith's solo set did not disappoint either. Like in previous No Filter shows in Europe, Sleepin' away works so well, with beautiful guitar solos and heartfelt singing.

I know that many are not fans of Miss You, but I always enjoy this number. I like the song, and it is a pity that Keith treats it as his toilet break. The sound of his guitar can elevate the song to another level, but he normally doesn't care and goes for a fag. This time he played it a bit more than in Chicago, but still his interventions are very economical, to the point of becoming inconsequential. Of course Darryl is the musical highlight of this number, but there are also others that deserve a mention. Tim' s sax solo is always very good, and his work on this song should be acknowledged. I do enjoy Ron and Mick guitar work on this one.

Paint it black followed, and I think that it still underperforms its true potential on this tour. Again, being the Stones, you hold them to the high standard they can deliver, which can be a bit unfair. I do remember epic versions in Argentina and during the No Filter European legs. This time I noticed Keith experimenting the opener more than in previous shows.

Charlie was right on my line of sight, and I decided to spend some time watching him play during Midnight Rambler. We know that his playing is flawless, so will not say anything new here, but I'm always particularly impressed by the energy he applies to this song, and the way he adds up hi-hat and snare drum hits to the basic rhythm. At times he fills the gaps he creates in the first place, given the impression that it accelerates the song, without actually doing it.

I also enjoyed watching Ronnie and Keith at the back, seeing Mick working the crowds at the far end of the catwalk, looking for signs on his performance that they could underline, always accentuating his histrionism. At some point during the blusy middle, the crowd engaged with Mick in a manner that reminded me of Buenos Aires. Bjornulf wrote back then that the crowd took over the song from Mick at some point. We did not have that, but I thought that the audience engaged much more than in Chicago. The song is always the longest. 11 minutes and 56 seconds this time. The sheer power of the song, and my efforts to catch Mick's work at one end of the scenario and the rest of the band at the other end, was like watching a furious tennis match. It was one of those magic nights when the ups and downs of the song took me into an emotional roller-coaster. It left me happily exhausted. Start me up followed, but I couldn't really get into the song as I was regaining consciousness after such a powerful display.

Brown Sugar was another blast. I particularly enjoyed Karl Denson's solo. He can really recreates Bobby's work, and add his own signature to it.

Gimmie Shelter is another one that for me underperforms its true potential on this tour. Keith's opener was rather slow and loose, as if he wanted to jam, but Charlie joined at the normal cruise speed for this song, ignoring Keith's more sedated proposition. The song therefore took a bit to adjust. Sasha's vocals could be heard more this time, but I still think that her mic should be louder. Ronnie and Keith beautifully alternate guitar licks while Mick and Sasha did their bit on b stage.

Mick's singing was fantastic throughout. He can sustain the songs even when the backing becomes loose. Yes, there is no much running these days, but that's fine by me. With big screens people at the far end can notice every single move, so no need to run marathons.

This was one of those nights when you left the venue feeling that you just saw the best rock'n'roll band in the world.
---
Review by Don Plenderleith, Ottawa, Canada
I bought our tickets on the first day of the fan's pre-sale. It was just before Valentines Day, so I bought a pair and told my wife it was her Valentines Day present. She jumped for joy. She had stood in line to buy our tickets for Bigger Bang show a few years ago, so I owed her, big-time. Then followed the period of uncertainty when we all were hoping for a good recovery of Mick's heart valve replacement. I was worried that this date would be dropped and they would only do shows in the US. I do love being in the good old US of A but going through US Customs gives me a cold sweat and heart palpitations so a show on Canadian soil was very attractive to me. We were so happy when the tour was confirmed and the original date for the only Canadian show held. I have never heard of Oro-Medonte, even though I live in the same province. Apparently, the venue is only about 10 years old and mostly hosts C&W weekend festivals – that explains it. As the date approached we began to think about logistics. We live 400 km east of the area in Ottawa so going through and staying in Toronto was not required. My wife found a rural AirBnB straight north of the venue. Perfect! The hosts at the AirBnB are Stones fans too and they were going to the concert and had bought a parking pass. They offered to take us with them. Even better! We arrived late Friday night, and woke up in a lovely large farmhouse. After breakfast we went exploring in the area and visited a friend on the shore of Lake Simcoe and then went to nearby Collingwood which has a charming historic main street with patio restaurants. Then it was back to the BnB to get ready for the concert. We drove over at 6pm and had only a 5-10 minute wait to get in the huge parking lot (field). I had read that the venue was basically a big grassy field with a stage set-up and was concerned about it being very buggy as the sun went down. I needn't have worried it was not buggy or muddy. We went right towards the stage and got a position closer than I have ever been in GA, about 30 m back from the stage (Keith's side). We were in place at 6:45pm, two hours before the Stones were expected to take the stage. I looked at who our show neighbours were and they were mostly 20-somethings. They knew the warm-up band's songs; I did not. I was interested in talking to them about what they knew about the Rolling Stones. The lovey young woman on my left said she had borrowed the album 40 Licks from her mom and loved the songs. The very tall young man to my right and fortunately behind me said he loved rock, hated Rap, and wanted to see a good Rock n'Roll show. For both of them it was their first Rolling Stones show. The Glorious Sons finished at around 7:45pm and the technicians did their work efficiently clearing the stage and installing the equipment for the Stones. I saw them test the transmitter mikes over the whole extent of the stage. I can hardly imagine how Mick would have done the shows when they had corded mikes, with all his running around. Cordless equipment gives them such freedom. The first sign that the show was about to begin was the tongue logo on the huge screens began to run and drip. The excitement was building. Then "Ladies and Gentlemen, the Rolling Stones!". Street Fighting Man blasted out and Mick was running and dancing from the get-go. They don't start their shows gradually. He was in fine voice and top form physically. The next songs were done perfectly. The vote song was She's a Rainbow, which I've never hear live before. So beautiful. I loved Mick's banter with the audience, wishing us Happy Canada Day, humouring us about local politicians and acknowledging the Toronto Raptors basketball team for winning the Championships for the first time a few weeks ago. That was a very big thing in Toronto and all of Canada. He even said "Vous pouvez chanter en français si vous voulez" to the appreciation of my wife. The acoustic set which was performed at the end of the catwalk (B stage) was a real treat. Mick said "Now we will get very intimate with all of you" as they walked out. Where the drum set came out from, and how it was amplified out there is a tribute to the skilled technicians that the Stones employ. "Angie" is such a special song and I love the humour in "Dead Flowers". Then it was Keith's set. The Toronto audience feels like they know Keith so well, because of his tribulations in that city, and the SARs benefit concert that was the happy outcome of all that. Then we were into the home stretch with the anthems of Sympathy, Brown Sugar, Jumpin' Jack Flash, You can't always get what you want. Lots of smiles on stage. I exchanged big smiles with my new 20-something friends and saw they were singing along too. When the band went off stage the young man next to me asked me if they do encores. I said yes, the Stones never disappoint! He and his buddies started chanting "10 more songs". When they came back on for the encores I think their energy level was higher than ever! When it was over, I asked the newly deflowered Stones virgins what they thought. They looked upward and said, "That was incredible!". I completely agree. This was my sixth Stones concert (fourth on No Filter). They create magic whenever they are on stage. They transformed a grassy field in rural Ontario into Rock n'Roll heaven. Their energy gives me a wonderful high each time. Mick, Keith, Ronnie and Charlie: There is no one that comes close to you! You are Rock n'Roll royalty. We are so luck to be seeing you perform live. Getting out of the venue was interesting... Our BnB host displayed some rodeo driving skills and we were out of the grounds in ½ hour and back at their place 15 min after that. You have to figure, in Canada 70,000 people equates to about 30,000 cars. Kudos to those who bussed in, or camped overnight.
---
Review by Nelson Cheechoo
After months of eager anticipation, then disappointment, only to be replaced rejuvenated excitement, the show was finally here!! And what a spectacle it is. There's no day like a Stones concert day. There's a buzz and excitement in the air that is unmatched by anything.

It is quite a thing to have the greatest rock & roll band in the world come to play in your area. In the middle of a field out in the country with no skyscrapers in sight for almost a hundred miles

The Stones brought their own skyscrapers to the country in the form of 4 massive LED screens which filled in the back and sides of the large stage. Very impressive and would get better once the show started.

After only two previous shows in this 2019 tour I wasn't sure which variation of the set list we were going to get or perhaps a third variation. I personally thing Jumpin Jack Flash is the greatest song to start off a concert and was hoping for that riff to start the night but it would ultimately be another close contender in Street Fighting Man. I could live with that. Let me back track a few moments before those first few notes and six of the greatest words put together in the history of live music....., Ladies and Gentlemen.....The Rolling Stones!!!! Still sends a chill down my spine every time I hear it and it never gets old!!

Next thing there's Keith walking out. Now at this point I think based on the previous set lists it's going one of two ways but there's always a chance SMU gets inserted as the opener, maybe because it's Canada or a because it's the only festival show. I got nothing against SMU. I just don't like it as the opener. Well not to worry as Keith kicked the night off with a Street Fighting Man. I suspected then that we were going to get the Chicago 1 set which of course we did with the exception of the vote song She's a Rainbow and Keith's Slipping Away. Let's Spend the Night Together is a natural fit in the 2 spot. Was great to hear Sad Sad Sad from the Steel Wheels era. Such a great album and songs from it don't get played at shows very much anymore. With such a vast catalogue we are lucky to get this great version tonight.

The vote song She's a Rainbow was well done with Mick joking at the start about not remembering how it starts. Theatrics on Mick's part but certainly an older 60s era song they don't play very often.

I was especially looking forward to the acoustic set as we were positioned beside the B stage on Keith's side. Such a great part of the show and quite the flurry of activity with the crew setting up the stage during YCAGWYW.

Acoustic set was great. Angie and Dead Flowers brought a country feel to the show which was fitting for the venue. Certainly one of the highlights of the night with the band a 15 feet from us. Sympathy up next which is a great spot with the band walking back and the recorded percussion intro playing. Was looking forward to seeing how these massive screens would be incorporated into the visual effects of this song. Definitely one of the highlights of the night for me. The band played a blistering version and I gotta point out that Keith's solo on this song is getting better. To me more reminiscent of the Steel Wheels tour era and his solo from the Live at the Max DVD version of Sympathy though a little shorter than that one. If you've never seen that version look it up on You Tube or search out the DVD. It will blow your mind. I personally thought his solo on this song had declined over the years but tonight it was powerful and less choppy than previous tours. Both Keith and Ronnie's guitars were loud and hit us hard all night. A beautiful thing.

The next highlight for me and is often mentioned as a highlight of almost every show is Midnight Rambler. This song done live is amazing. I love the visual interaction between Keith and Charlie which was captured by a camera man and to me is just captivating to watch. No disappointments for me in this version.

The rundown to the end with all the classics. The crowd was into singing, dancing and partying in our section. Keith hit us again with that awesome riff to start JJ Flash and then Brown Sugar. What a night!!

I love Gimme Shelter in the encore and the interaction between Sasha and Mick a few feet away from us on the small stage is incredible. Another standout in a night of great performances.

Another amazing show by the Stones. This is not a band that looks like it's losing anything, slowing down or looks like it's ready to retire so I'm not buying into the "last Canadian show" talk that the media has been pushing on us. Call it fake news!! I don't recall Mick or Keith saying anything about this being the last show!! I'm not about to start writing this band off quite yet. The screen after the show did say "See you soon"

It was a historic night however to see the band in this location. I'm not going to get into a rant in the negatives of the long lines, lack of food booths, lack of souvenir booths and the time it took to get out of there. That will be talked about in the print media and radio. I will say my friends and I went to the show with money to spend and didn't get the opportunity to spend a dime!! I guess I will order a t shirt online.

The Stones vibe and the greatest show in rock and roll triumphed over all the negative for me. Thank you Stones for remembering us and coming to Canada in this tour.
---
Review by Dennis Hotston
It was a festival layout with multiple bands playing. Being candid, not a fan of these all day festivals. One has to arrive early and wait all day in hot weather for the Stones to play at 9PM.

We were stage right, in the grandstands. We could have upgraded to pit tickets but standing in the sun for 7 hours with no seat just wasn't an option.

The band came out at 9 pm to SFM. The sound system was strong and clear.

Well, this band can still deliver, even if they have to push themselves or adapt to aging bodies.

Mick is a force of nature who worked the stage and the crowd with dancing and his great gestures. I didn't see him do his run/skip routine much. His banter with the crowd was great.

Ronnie Wood was a DELIGHT to watch. He's stepped up his playing and stage presence and performance this year. He and Mick had some great moments interacting with each other.

Keith? Well, I was happy with his playing but I think the arthritis in his fingers and the rest of his body is starting to affect him and he's having to adapt his playing. He seems more intense studying his fingers on the fret board and his pick placement than mugging for the crowd. I did catch him smiling at Darryl, Mick and Charlie the odd time. During SFM he might have lost his way for a moment and Ronnie rushed over to him and got him back in sync. During several songs it seemed like the song was about to collapse in on itself but Keith would hit the right note or riff and the song took off again. A casual fan may not have noticed this but I picked up maybe 6 instances of Keith having to intensely focus on his playing. Don't get me wrong, the looseness and sloppy playing is what's great about this band but I think Keith needs to work harder these days.

When Charlie was seen on the screen, it looked like he was in some physical discomfort to me but it did not affect his playing. Again, I was watching the video screens and my perception could be off due to distance.

I'm not going to whine about the setlist. I was with 70,000 other fans and I expected (and wanted) a warhorse setlist.

Standout songs for me and mainly because Keith was high in the mix with Ronnie and the tempo was right. The tempo wasn't "lazy" like some shows from 2017/2018

Tumbling Dice- Keith's playing was reminiscent of his At The Max performance. The song just soared as it should when played right. Him scraping the strings at the end was perfect.

Honky Tonk Women, loved the tempo and open G bliss from Keith.

She's A Rainbow- mainly because it's my wife's ringtone and one of her favorite Stone's tracks. On a side note, this was her first Stones show and now, she gets it. She understands the energy and love in a room of 70,000 people. She's even more excited for Foxboro next Sunday, as am I.

Angie, a treat from the B stage, and the acoustic playing was wonderful.

Slipping Away- just great guitar playing. A standout from Steel Wheels.

Sympathy- Keith nailed his lead and rhythm parts. I love this song, no matter what happens. This song is where Keith would just pause for an instant, looking for his riff or groove. Anybody else notice this?

Miss You- I know some of you groan and head for a beer truck but I love how funky this song is and the bass solo from Darryl made us both grin from ear to ear. I would give it up for Emotional Rescue, though.

Paint It Black- my wife's favorite Stones track. Inspired playing from the band and the first real inspired reaction from my section of the venue.

Midnight Rambler- Great tempo again and inspired vocals by Mick. My only nitpick about this song is it's a bit long. With only 20 songs a show it eats up a lot of time.

Start Me Up- I have to say this is my FAVORITE Stones track mainly because of the riff and that open G chunkiness. Keith didn't disappoint with the riff or tempo. Ronnie gave us a great solo in the middle. He is changing it up from night to night.

Brown Sugar- she said yeah !yeah! yeah! Whoo! Audience participation, you know..

JJF- if Keith gets the opening riff and tempo right? It's a great ride.

Gimme Shelter- Keith flubbed the intro but recovered quickly. 45 seconds in and this song had the snarl and danger it needed. It reminded me of 95 Paradiso vibe. PLEASE turn Sascha up! What's going on, sound guys/gals?

Satisfaction- mainly due to (again) the right tempo and the right riff. Crowd loved it as did we!

Songs I was happy to hear?

Sad, Sad, Sad- the tempo was just off but I could hear all 3 guitars and Keith is pulling off some great licks and leads. He's smiling when playing this one and the band is enjoying themselves.

LSTNT- I like hearing Keith singing along.

So looking forward to Foxboro near my adopted American hometown.

As a side note, the venue, Burl's Creek, was a HORRIBLE venue in terms of organization. There weren't enough portable toilets for 70,000 people and they were poorly placed in the venue. If you were near the west gate they were almost non existent.

Nowhere near enough vendors re food, water or merchandise. They could have had TWICE as many food trucks and merch trailers. The grounds were huge and long lineups were everywhere. Many people would wait for an hour or more to buy water only to be informed that vendor was sold out and to try another one. There were several unnecessary medical interventions to deal with dehydrated guests. The fact that this venue didn't have free drinking stations was in my opinion, INHUMANE. Charging $3.00 a bottle for water one had to stand in line in 30C (90F) weather should be illegal. Bottled water in Ontario is dirt cheap, under $2.00 for a case of 24 bottles. Nestle could have come and sponsored the event and sold water at $1.00 per bottle. I'd take those profit margins were I selling it. Also, some of the proceeds from buck a water could have gone to help a local charity or charities.

This was also a cashless event. You paid with your card or nothing. Multiple beer carts lost their ability to accept payments due to a network failure. They offered the patrons the option of paying cash! At a cashless event! An hour in line for a beer you couldn't pay for.

Also, a lot of people went hungry because you couldn't get food. We gave up after almost two hours in line. We didn't want to miss the start of the Stones performance.

There was little shade. It was 30C or 90F throughout the day. If you couldn't find a spot in the crowded natural shade? You were sweating. Couple that with long lines or no water it was a tough day for many.

Other than a few stadium seats stage left and right it was an open field. I saw many guests in their 60's and 70's. I don't know how they were able to stand all day in the heat so they could keep their space on the field. This venue could have allowed people to bring in a fold up or lawn chair. While we were a bit too far away, I appreciated my assigned seat for the show, as did my spouse.

Now, getting out of the venue after the show? Well, the concert ended at 11:10PM We made our way to parking lot and DID NOT MOVE FROM OUR SPOT until 3:00AM! It's like after the Stones started their set, all the staff EVAPORATED! There were dozens of people bringing us INTO Burl's Creek. In fact I had at least 20 people direct me to my parking space but NOBODY to direct us out.

I reached out to the venue on Twitter and as of this writing of my review, they've been SILENT. People missed flights, had to call family members to relieve their babysitters or let a family dog outside for relief. Finally, the OPP (police ) arrived at 3:00am after repeated calls from trapped motorists called begging for help . At 3:57AM, I finally pulled onto the highway. We were exhausted, starving, and had a 125 mile (200KM) drive home. I did expect a 60-90 minute time to clear parking not a 5 hour nightmare. Check the hashtag #BurlsCreek on Twitter to hear people's stories.

Never again will I attend an event at Burl's Creek.

I'd like to thank the Rolling Stones for a great show and great memories of their performance. My wife and I got to experience our first Rolling Stones concert together.

Bring on Foxboro! Our second (and hopefully not our last) concert together.

If you're on the fence about going to a show? Pull the trigger and go. You won't regret it. It's only money. It's only rock n roll, too but we like it!
---
Review by Yves Lavoie
This show was my second after Chicago 1 and unfortunatly the last of this tour. I won't repeat details that are already known. I saw this show with a friend who was with me at other Stones show of this kind; Festival d'été de Québec closing the Zip Code Tour in 2015, Havana Cuba closing the Ole Tour in 2016 for example. I also saw with him the Amsterdam show on the first leg of the No filter tour. He proposed to me to use the Camping facility on the site. We could see the stage from our tent. I don't do camping, i don't like it, but he convinced be since he has the equipment and he did that many times. It was a wonderful idea. We enjoyed chatting with fans at the camping all day from 10:00 am t'ill show time. We had Pit 2 tickets Keith side, so we did not need to stand up for hours .

We arrived for the beginning of the Glorious sons; great band, Great discovery live. Check them out. Made the wait a lot faster.

As for the show itself, if i compare to Chicago 1, Keith looked more into it. He's warming up, It was so cold for Chicago 1. He even mentioned that Toronto was kind of his second home. This was nice for Canadians to hear and i felt like he really meant it. As for Mick, he also was on top of his game. Made a few jokes about the Ontario Premier Doug Ford. It was especially funny when he told the crowd something like For the next 15 minutes, there is a special, A buck a beer courtesy of Doug Ford. It was an election promised during his campaign.

And yes for French Canadians like me, he told us a few words, Voulez vous CHANTER avec moi ce soir ? Chanter means singing. There we're not a lot of French speaking Fans , but it was a nice gesture i appreciated. A great show, She's a rainbow was great, Mick was a little late going to the microphone to start singing, it was funny. Great interaction with Darryl on Miss you.

And thanks to my friend, we we're at our tent 15 minutes after show time, enjoyed some music and beers before going to bed and left sunday morning. Another great experience at Stones land, even if i'm not a camper. And i heard people the next day telling that they left the site by car at 4:00 am. Enjoy this wonderful tour. You're in for a treat. It's all over me in 2019.
---
Review by John B from Lansing, Michigan
Burls's Creek is my 12th concert and the third this tour. When tickets went on sale last November, I knew I wanted to see the Stones, so I managed to pick up Lucky Dip tickets for Chicago 1, 2 and Burl's Creek. I asked my long time friend Mike if he wanted to attend all three shows and he was game for it. We only live about 4 hours from Chicago, which makes it convenient for travel.

The next day, after CHI-2, on Wednesday, we went home and I worked Thursday. Friday around noon, we headed out for Canada, which is about a 7 hour drive. Dean Goodman emailed me and mentioned we were brutal making the trek to Canada. He was right, but we would not trade this experience for anything.

We stayed in Barrie and the next day headed to the concert around 1 pm. We got our tickets and they were GA and then waited until 2 when the gates opened. Burl's Creek is huge. There was already a huge line in front of us and we weren't sure where we would end up. Well, we made our way right up to the front right next to the fence separating us from the Gold Circle and about 100 feet or so from the end of the B stage. My friend and myself were prepared. We had hats on and plenty of sunscreen. We took turns going for breaks under some trees for relief from the heat and getting water. The thing about it is the restrooms, food and water were really far from our spot. It was brutal. We were really packed in like sardines. After 6 or so, things cooled off a bit. I made it a point to not play with my phone as much so I could really enjoy the moment. Finally, the intro & Oh Canada was played and then Keith walked out followed by Mick and were were in for two plus hours of bliss.

When Mick came out to the B stage, it was simply so cool to see Mick so close. This wasn't the Pit, but the next best thing. It was interesting seeing the interplay between Mick and Sasha during GS. And yes, the B stage is really awesome. I figured we were in for the same set list as Chicago 1, but we didn't mind. Has Mick slowed down a bit? Maybe just a little, but you could hardly tell it. This band knows how to put on a show. Soon it was over. Traffic was awful getting out, but we had parked about 1/4 of a mile away at a Mosque where parking was free. People that parked paid $50 only to be stuck there for 3 hours plus. BTW, medical had to remove a couple of people due to the heat. One small detail: I could see just a slight hint of grey around Mick's temple, we were that close.

We would not trade these three experiences for anything - Chicago-1, Chicago-2 and Burl's Creek. I am now hooked on LD and look forward to the next round of shows. Thanks to Bjornulf about putting LD tickets in perspective as well as Gregor and Dean Goodman for their insight into LD. I really feel blessed with these lucky dip tickets!
---
Pictures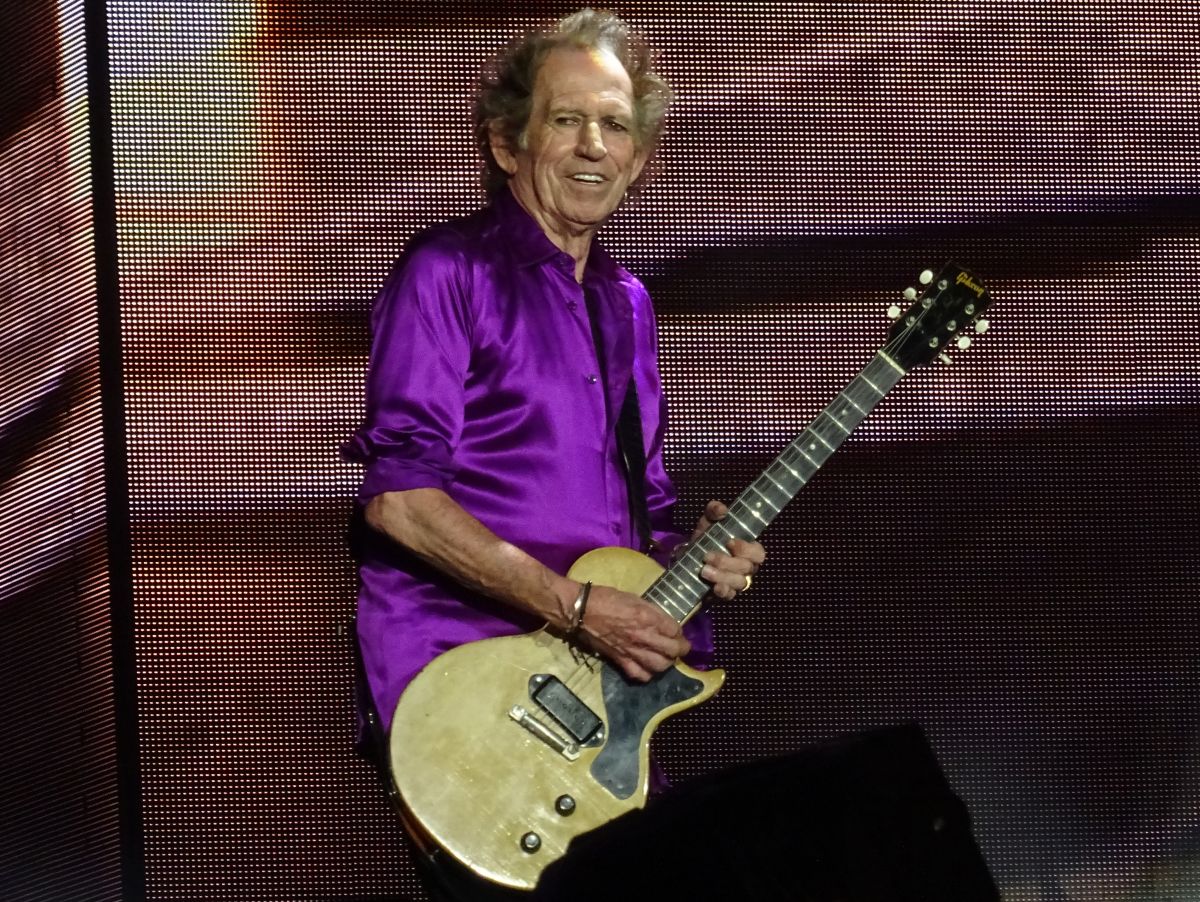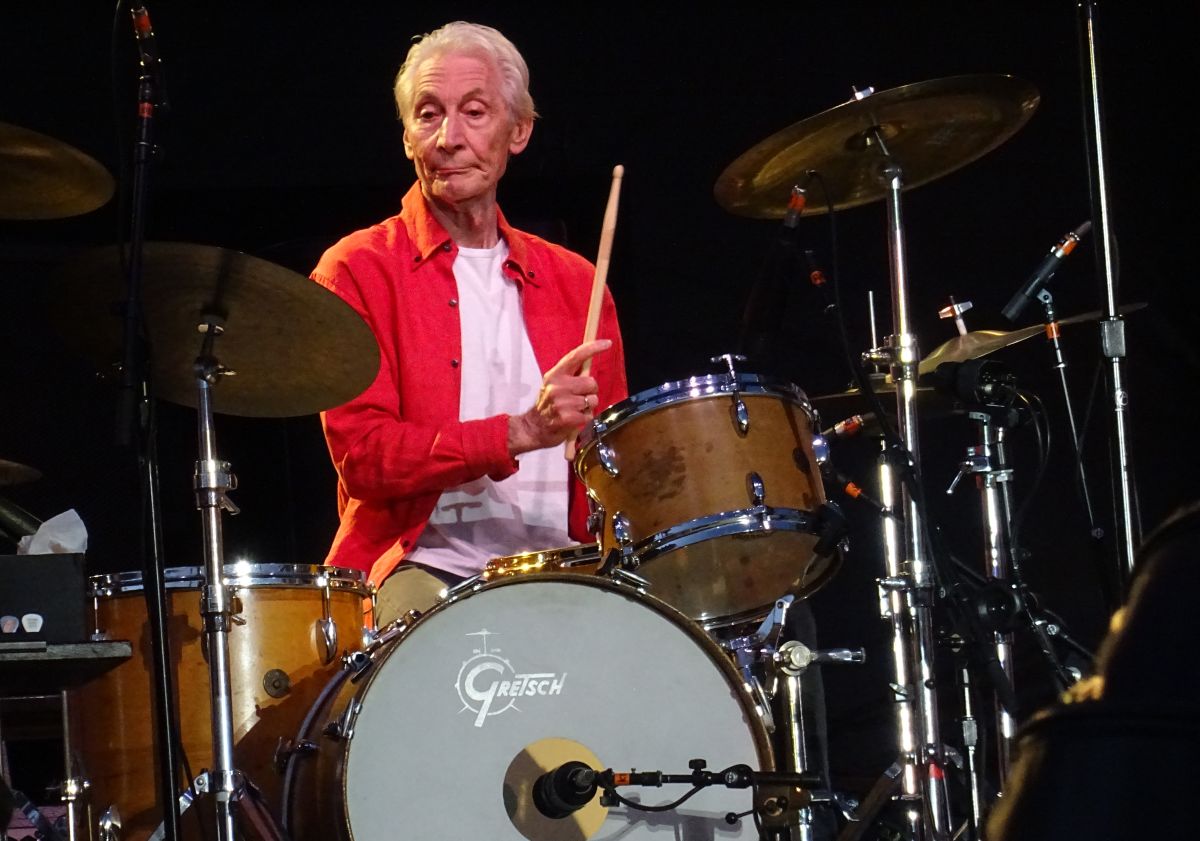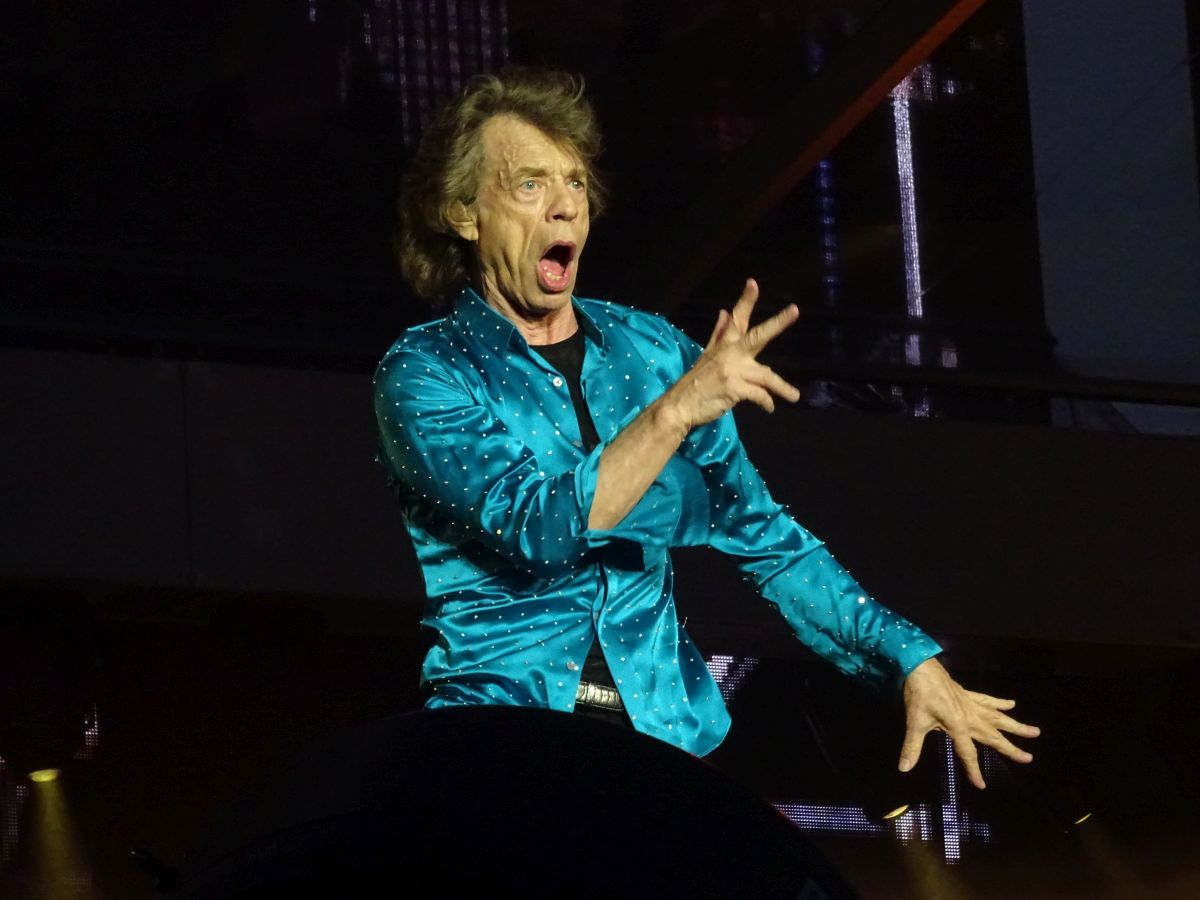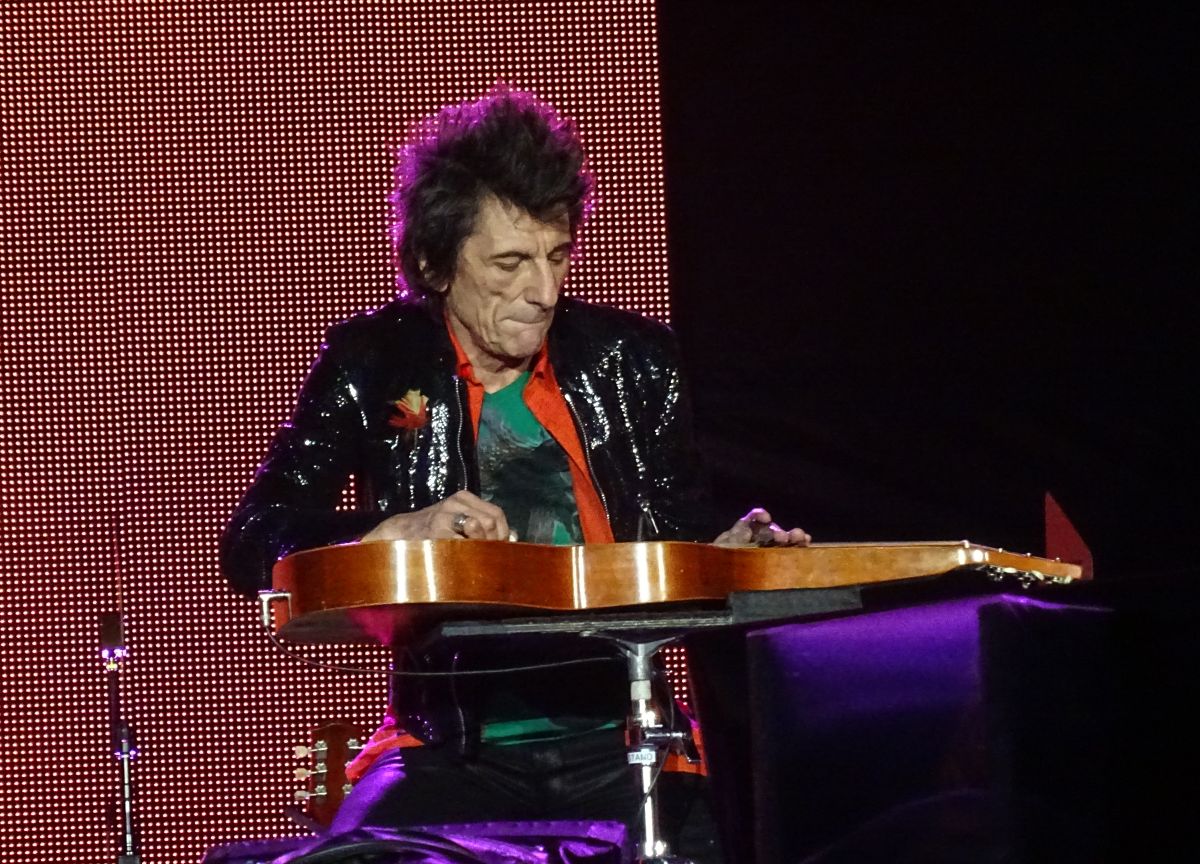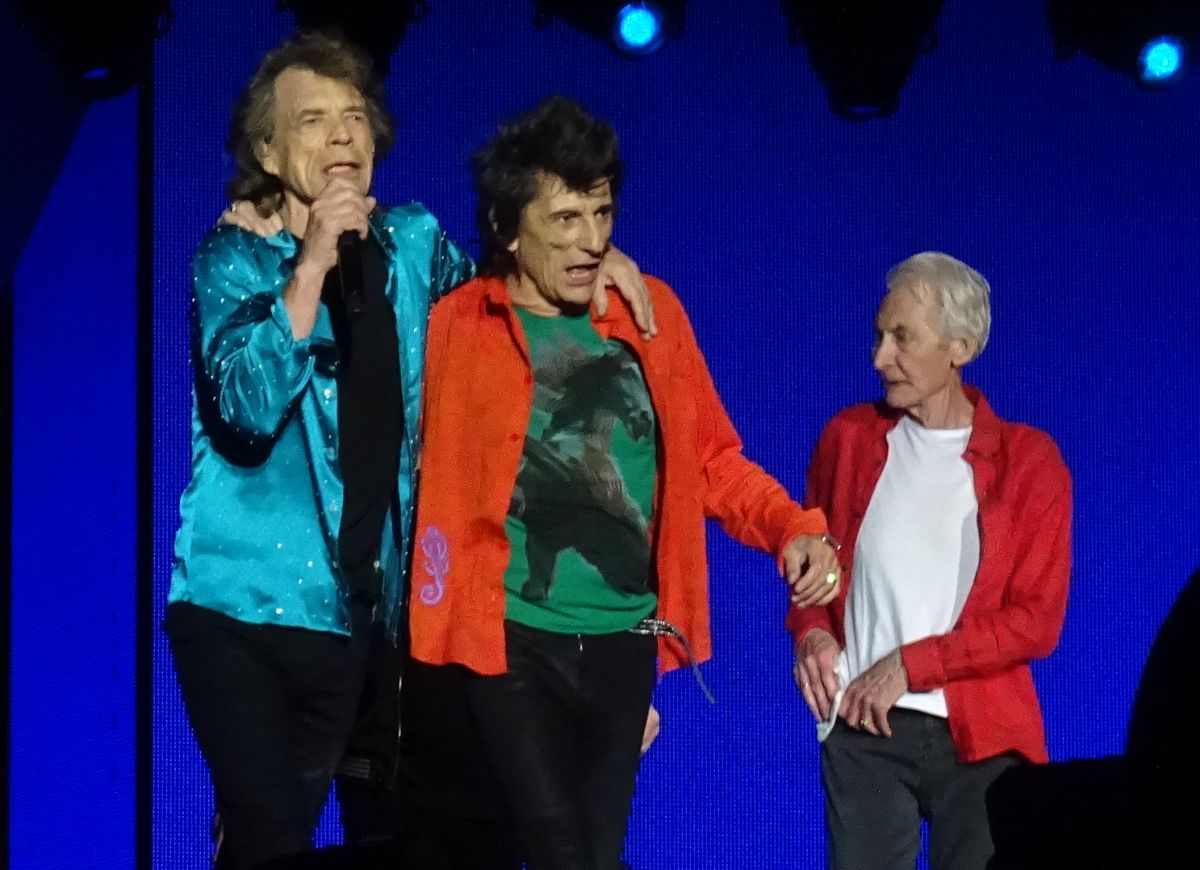 Photos by Bjornulf Vik
---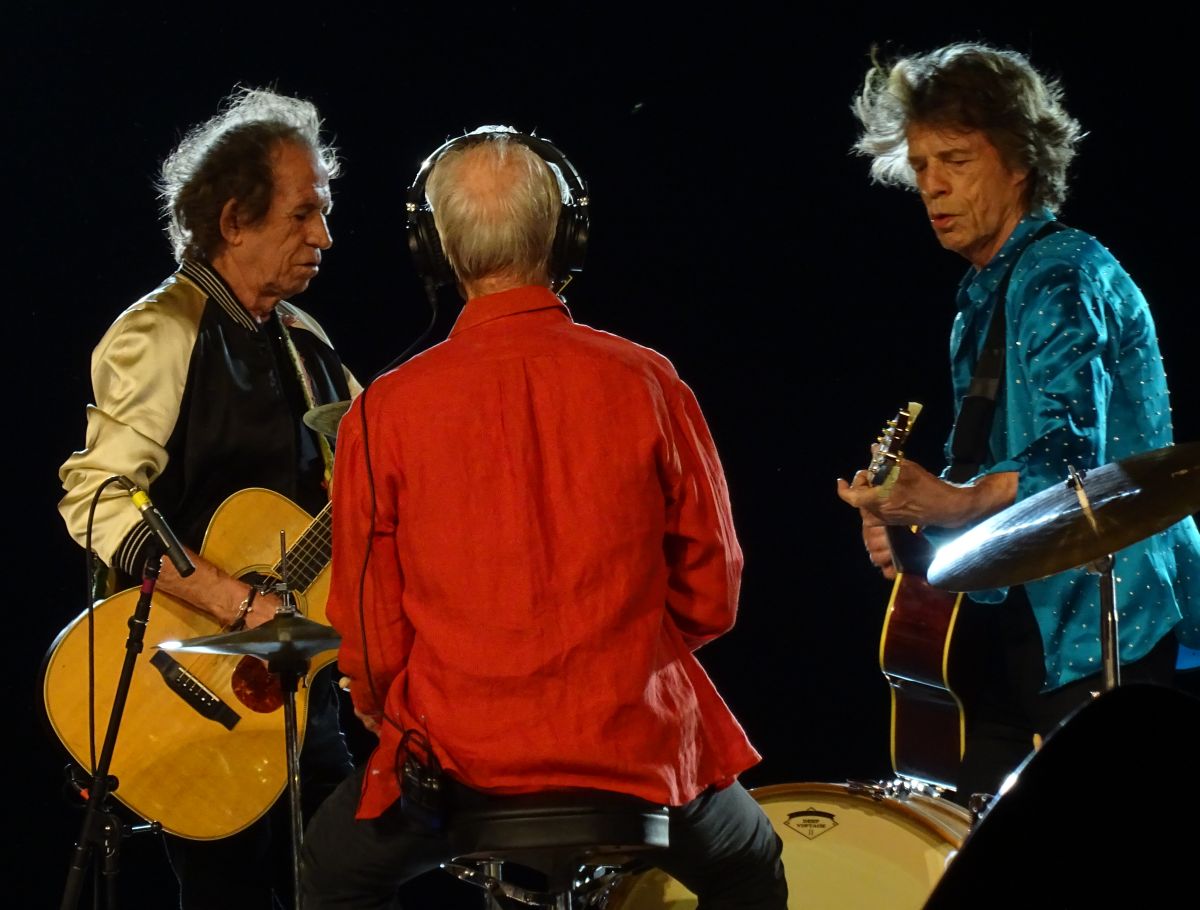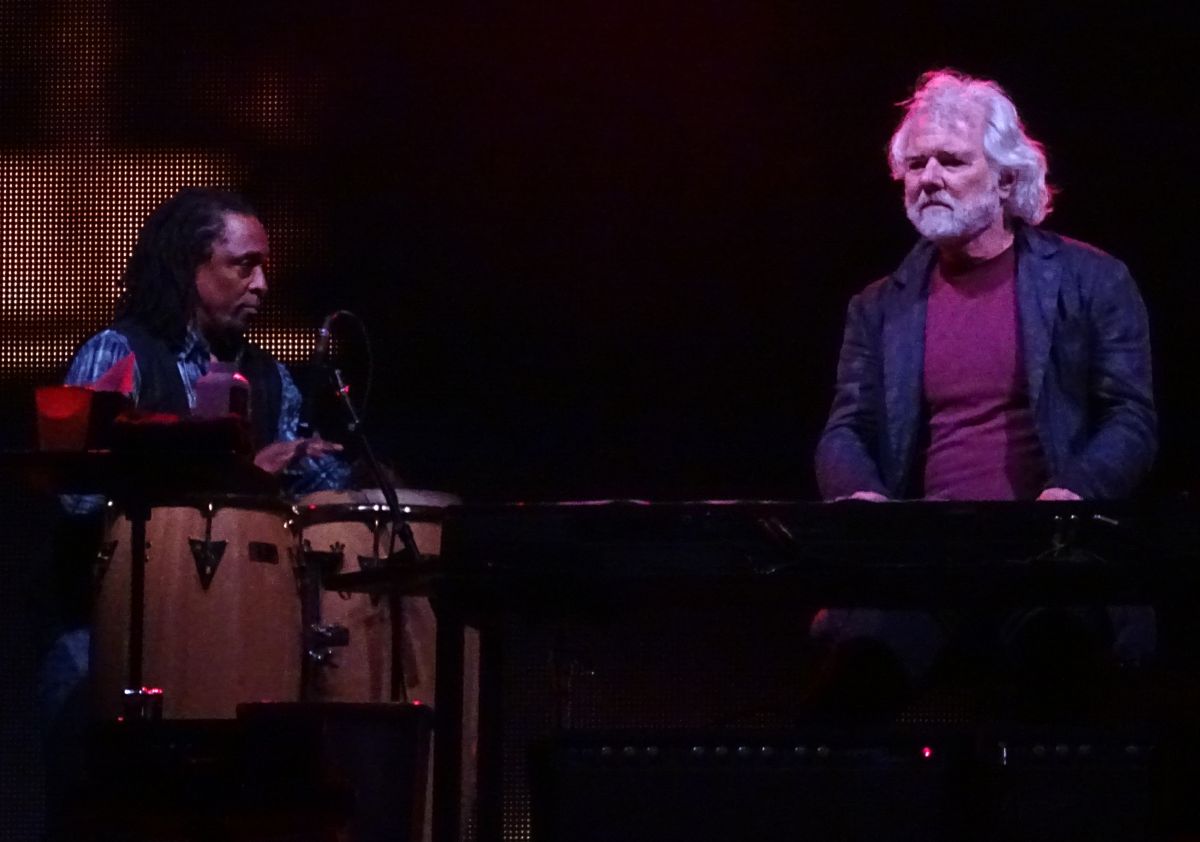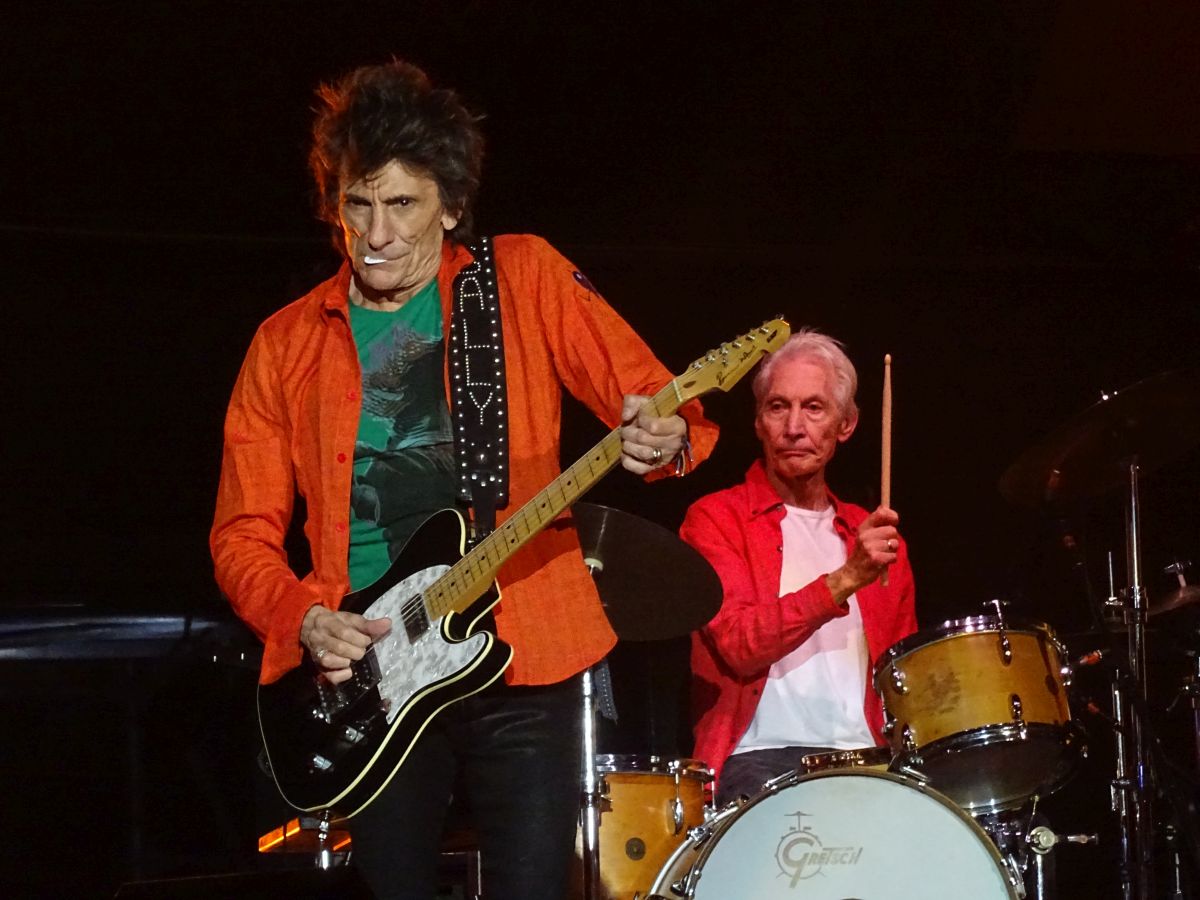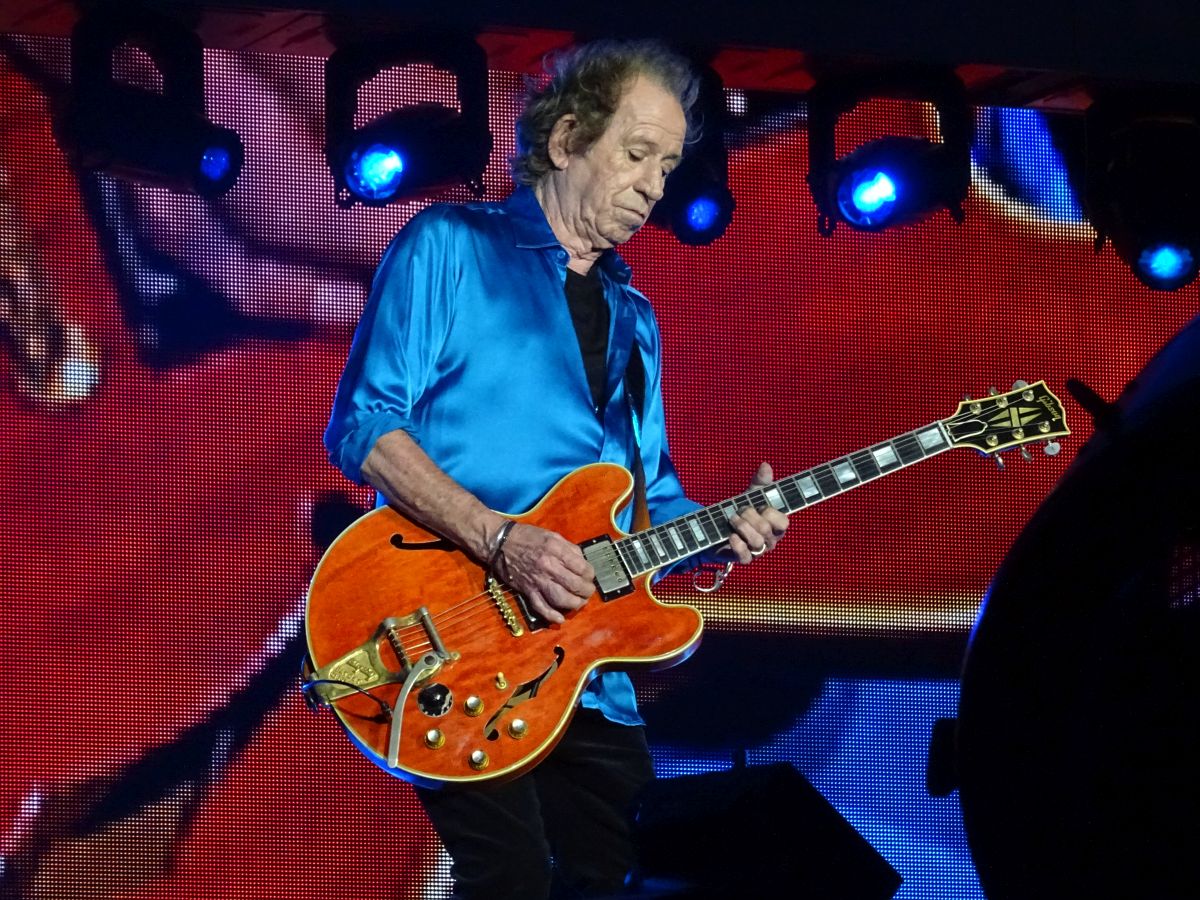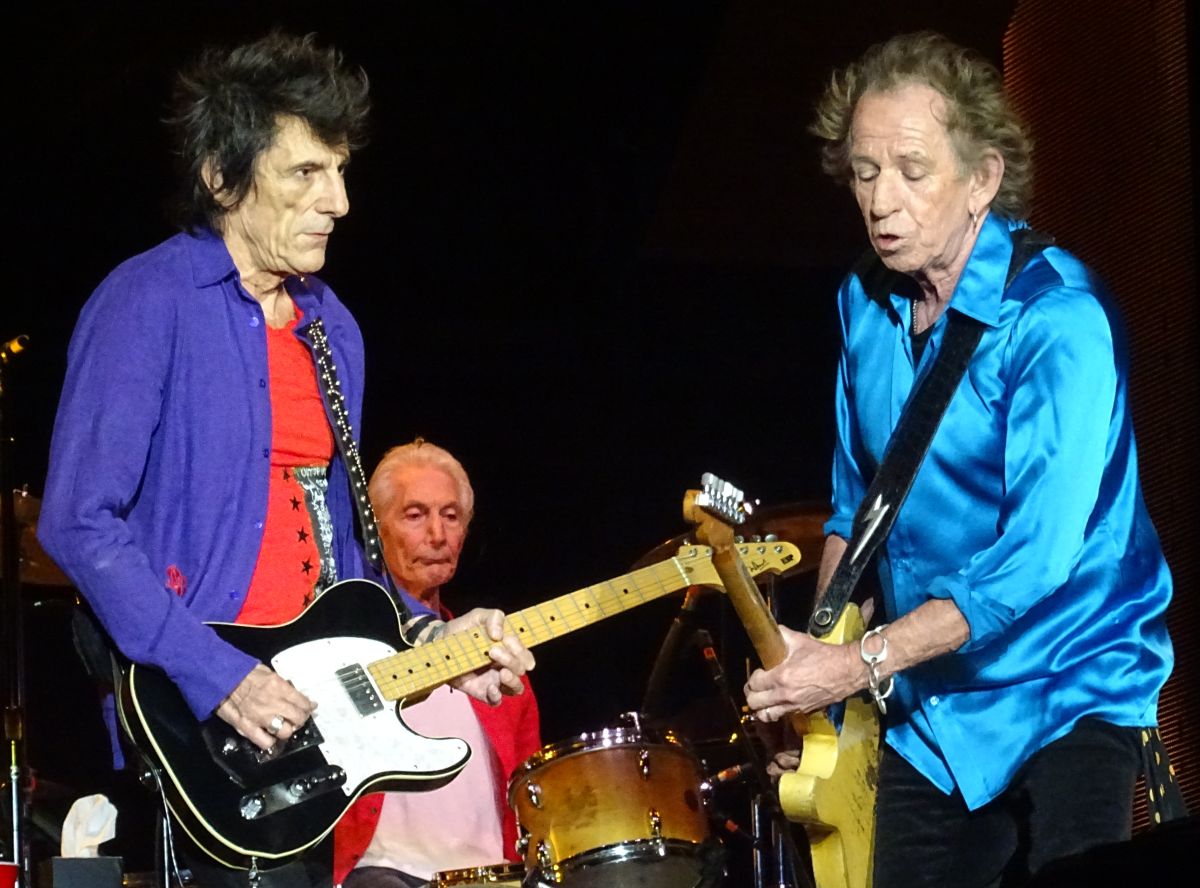 Photos by Bjornulf Vik
---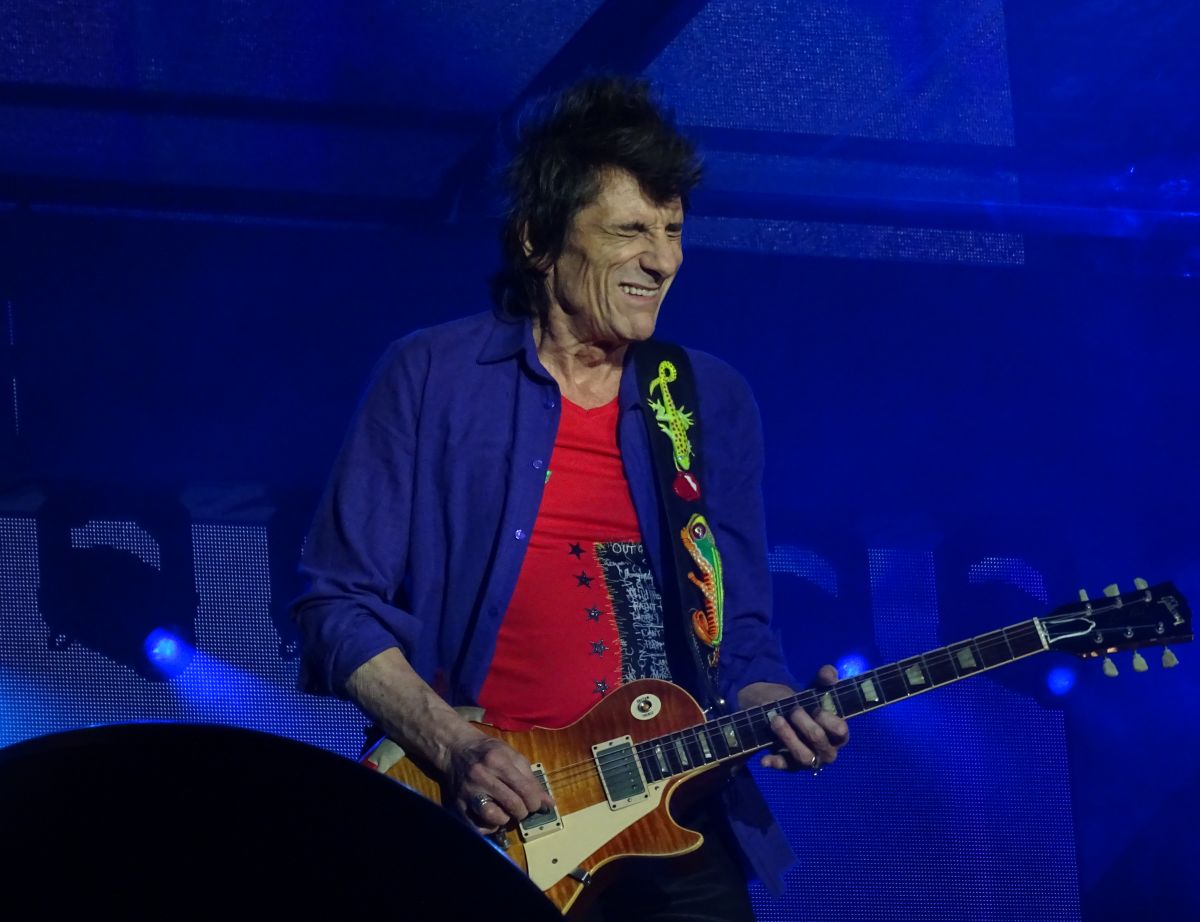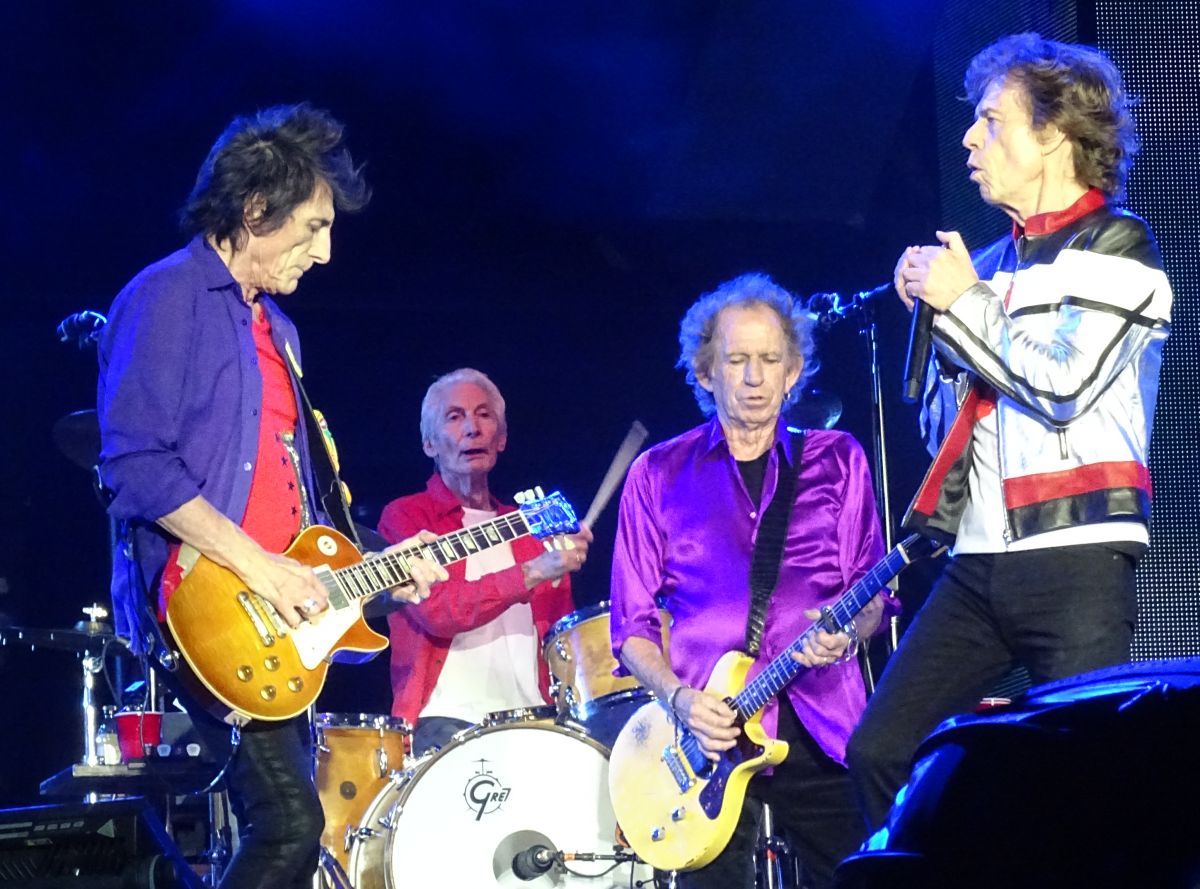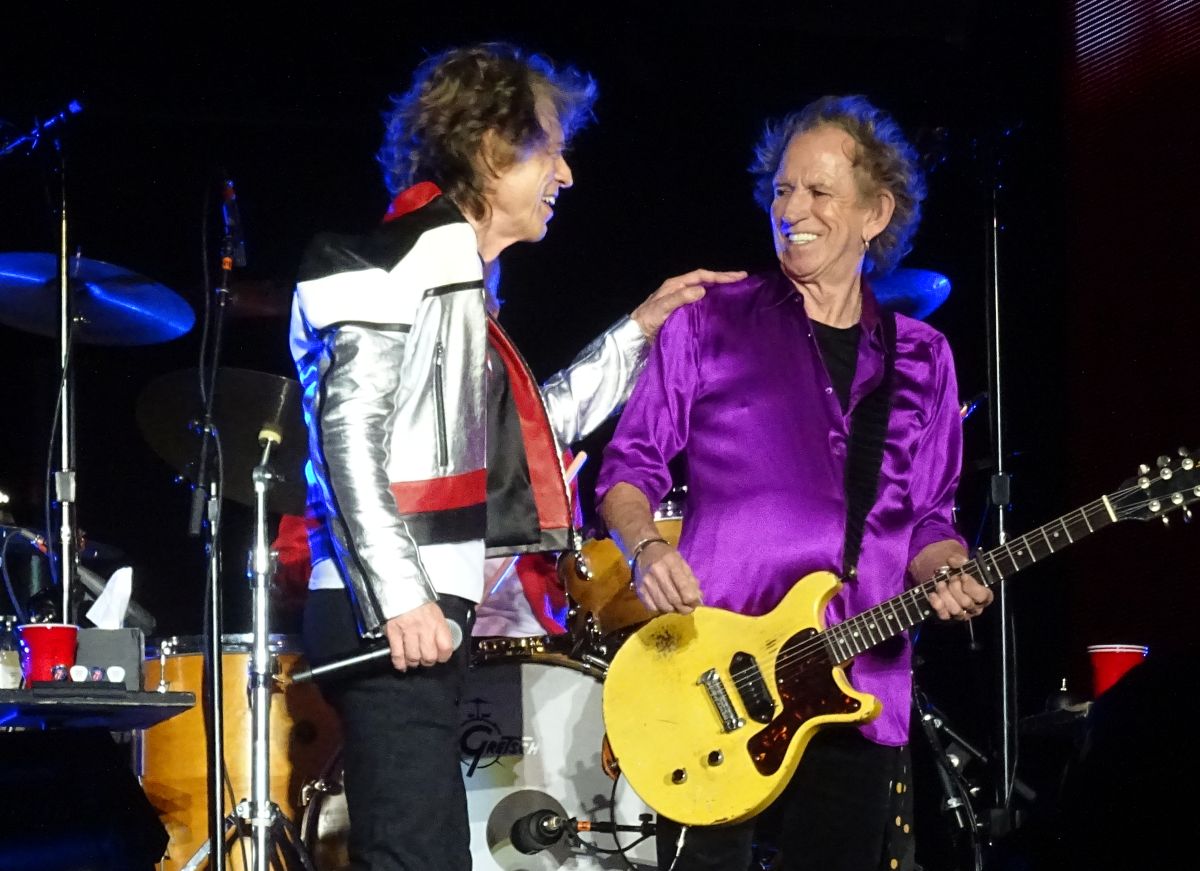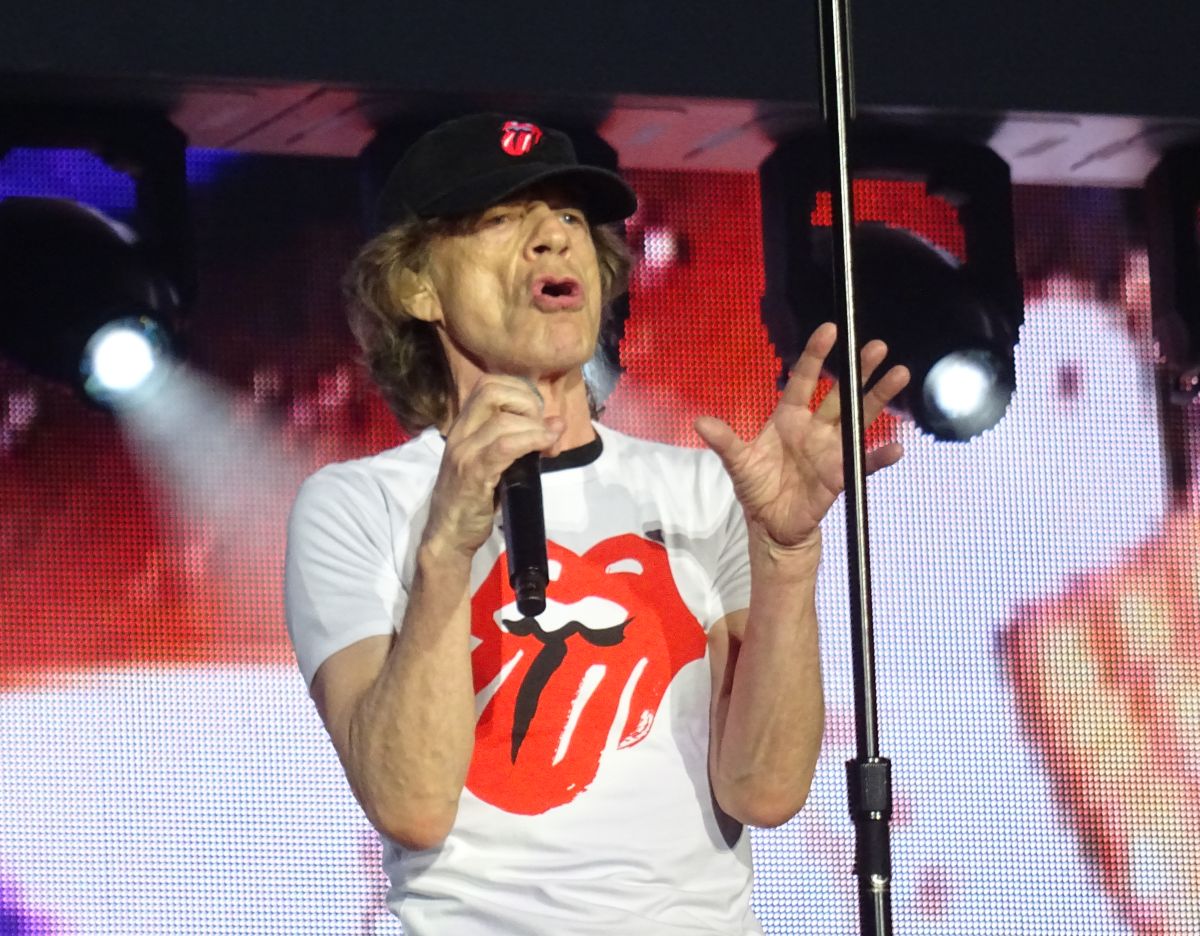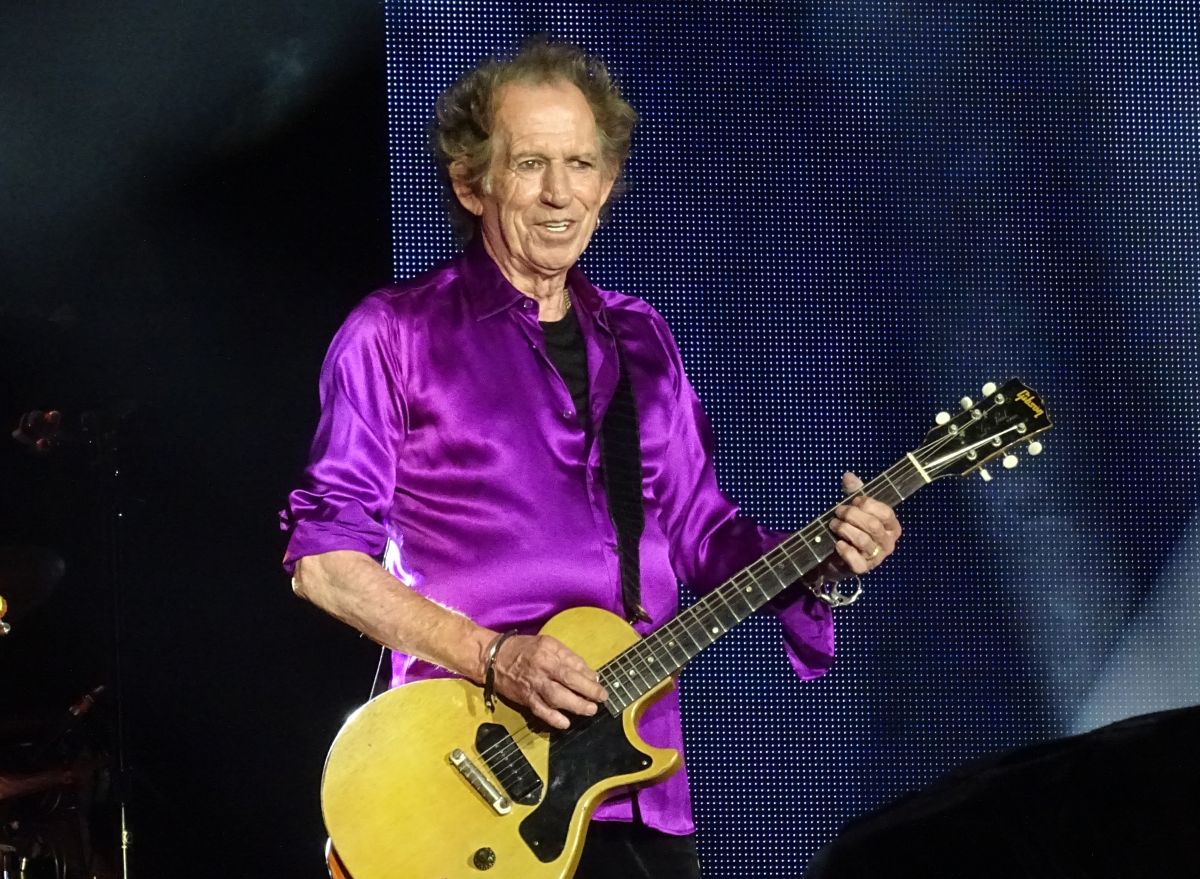 Photos by Bjornulf Vik
---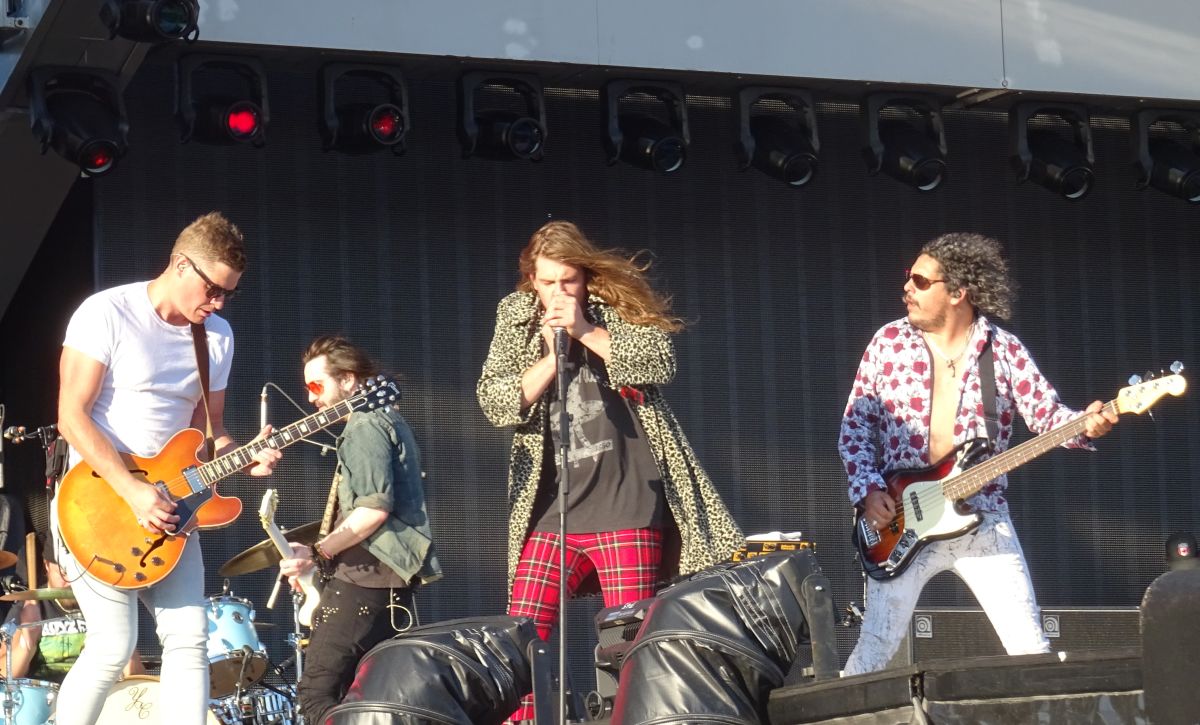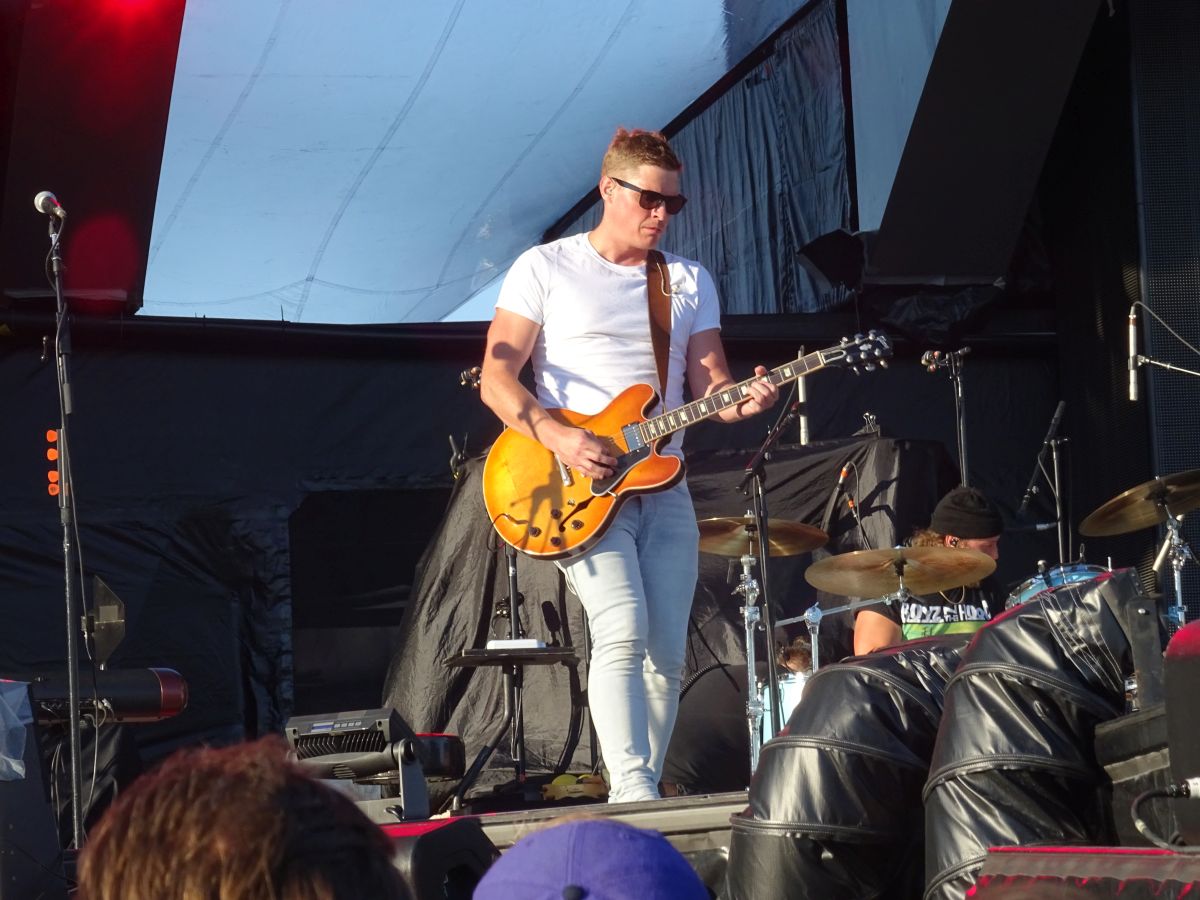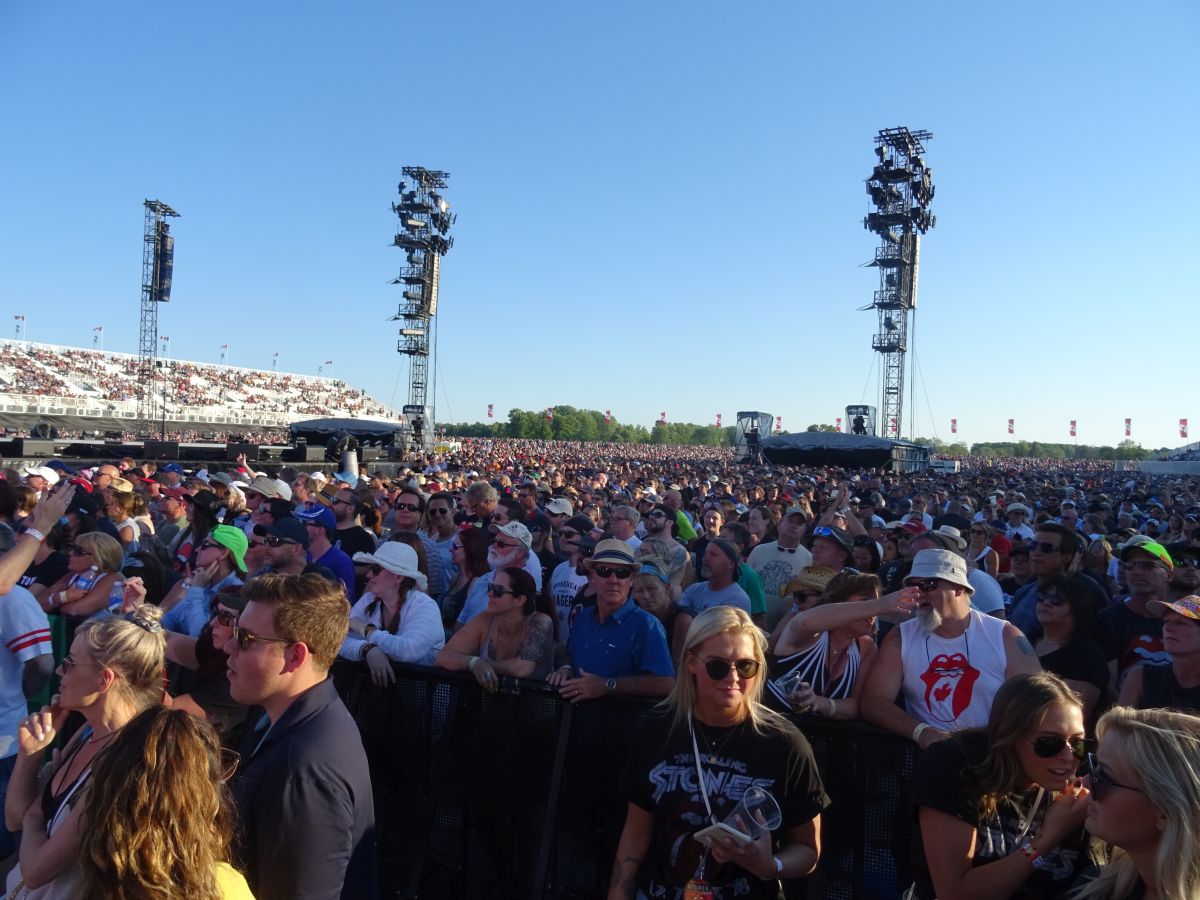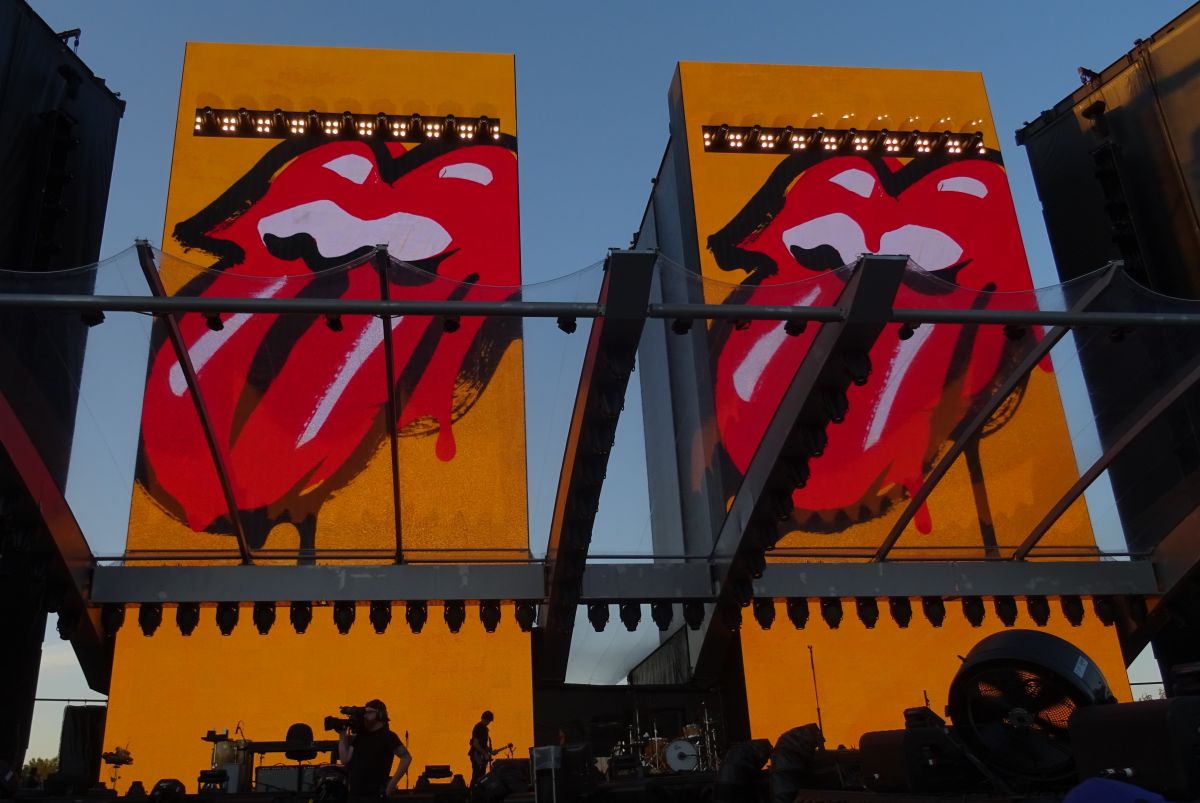 Photos by Bjornulf Vik
---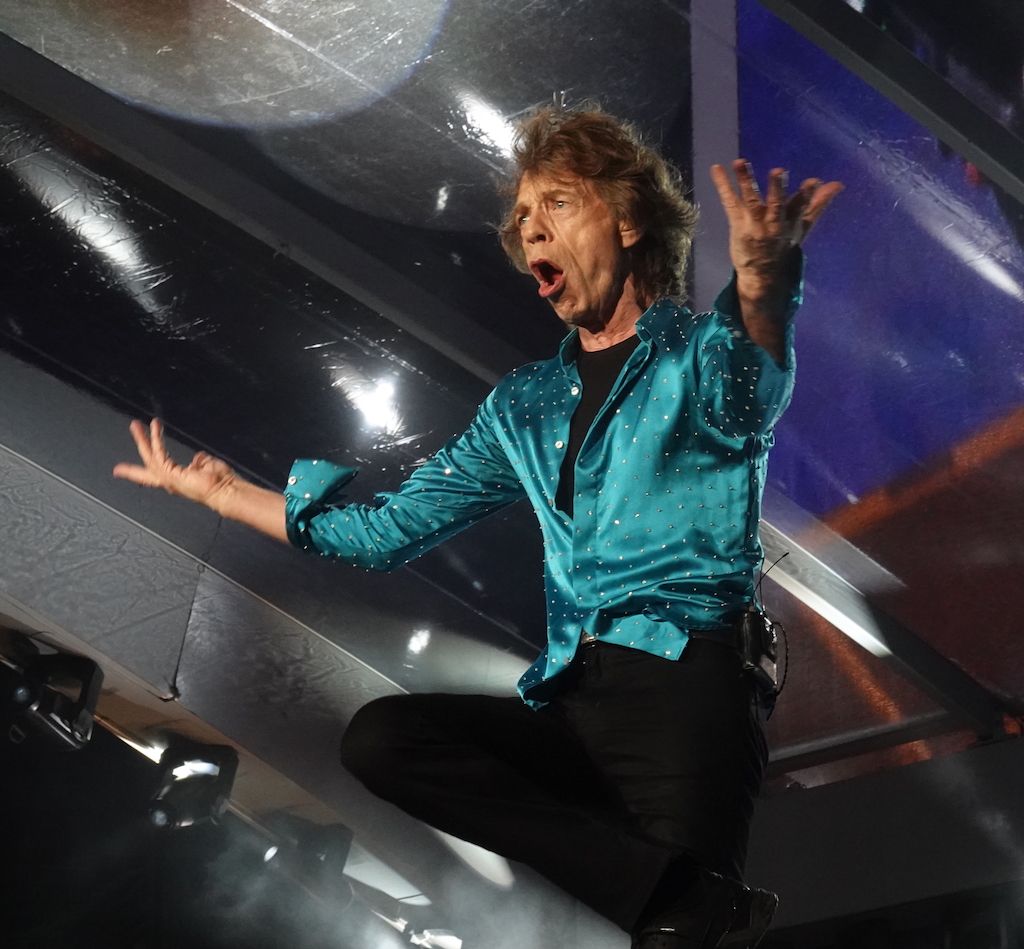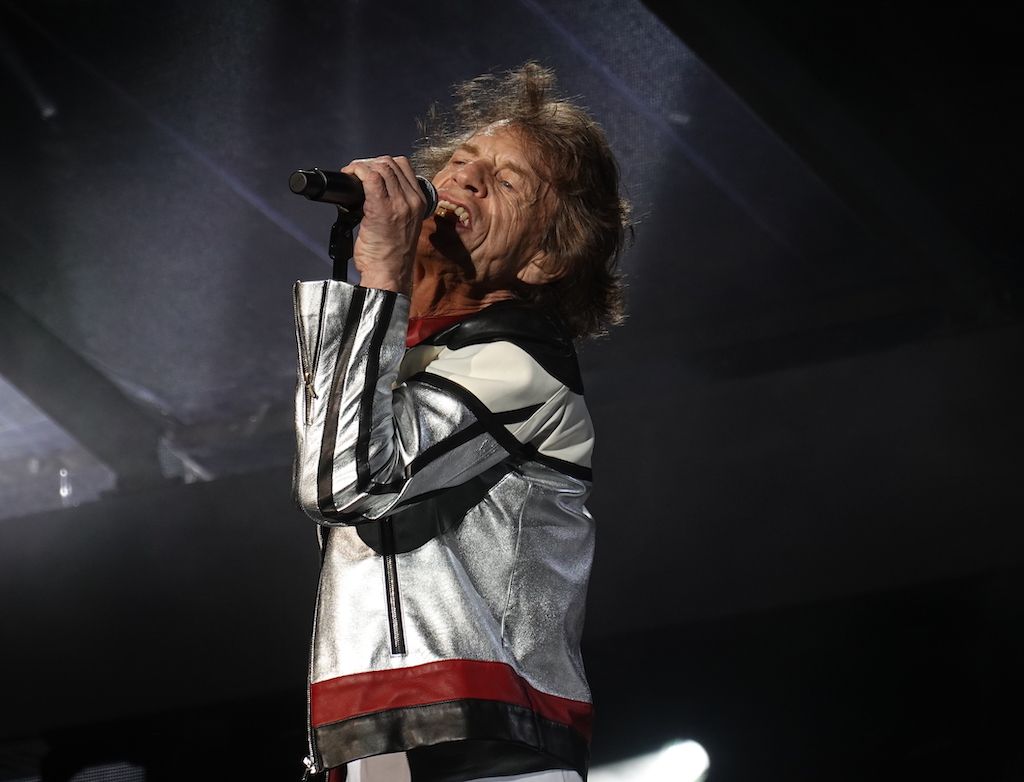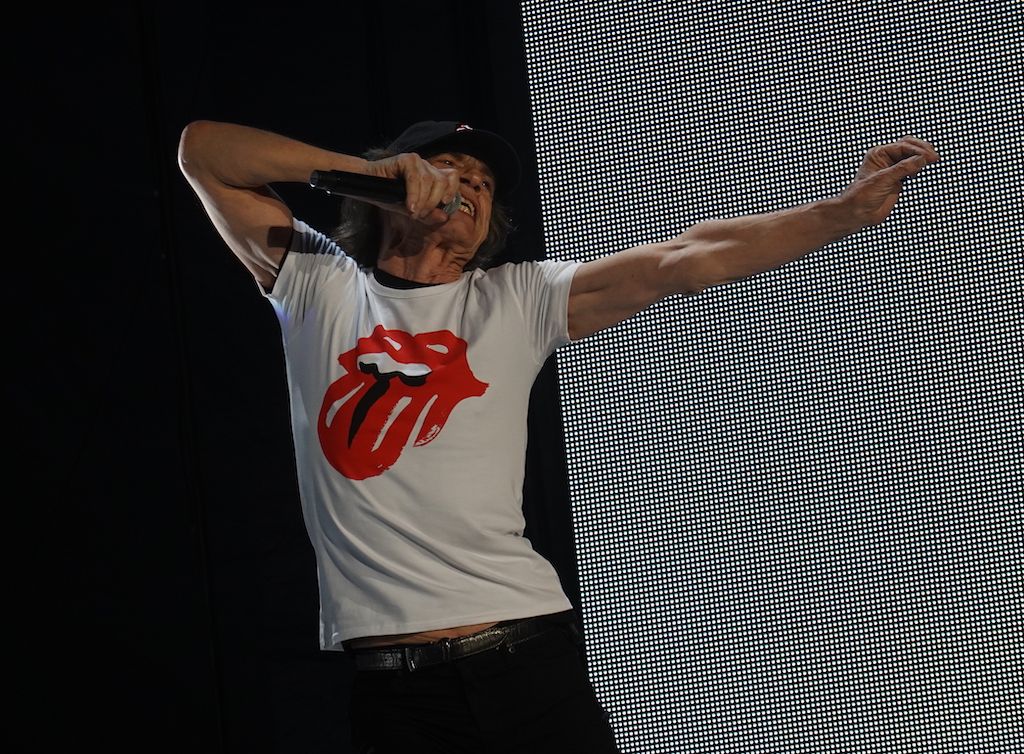 Photos by Hendrik Mulder
---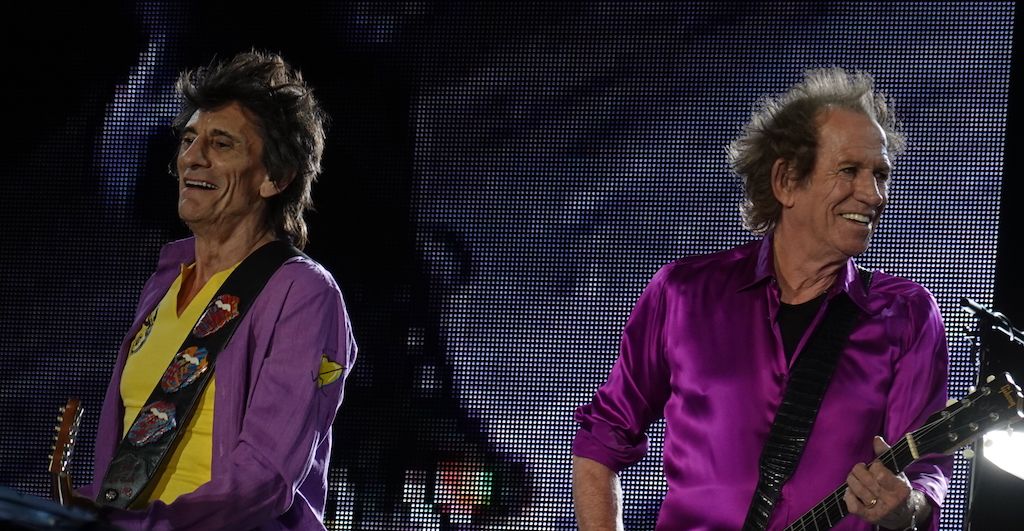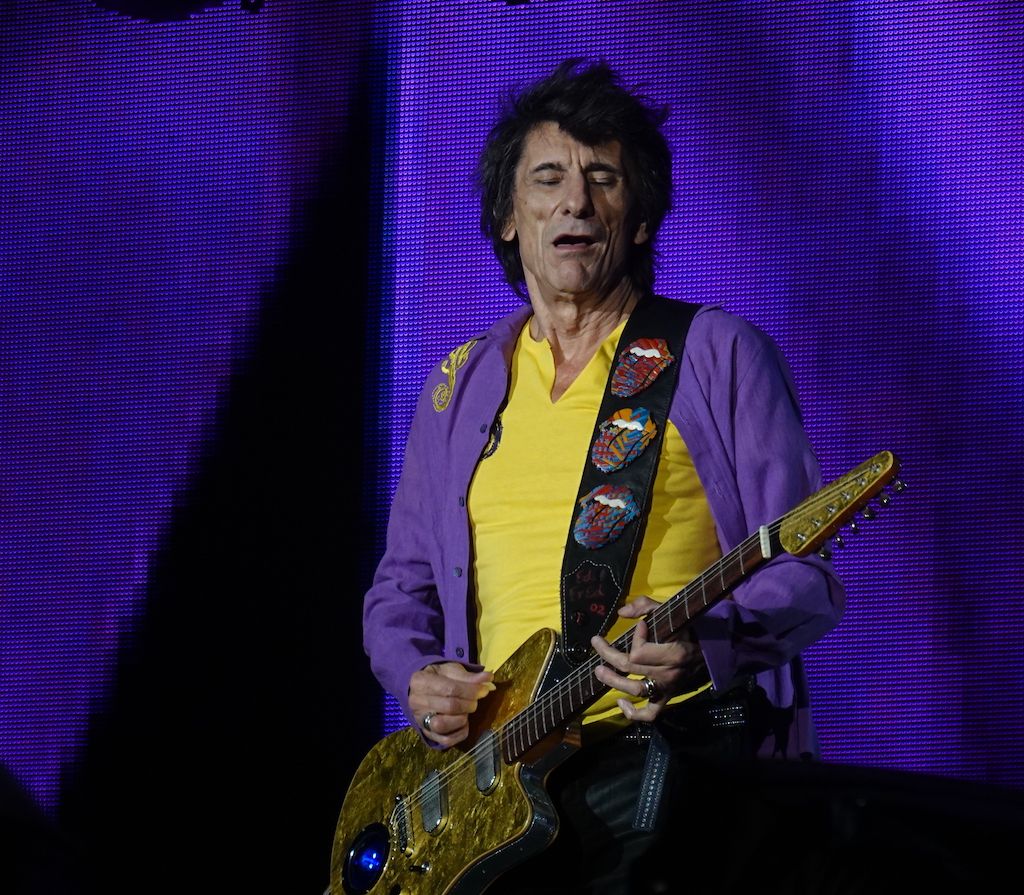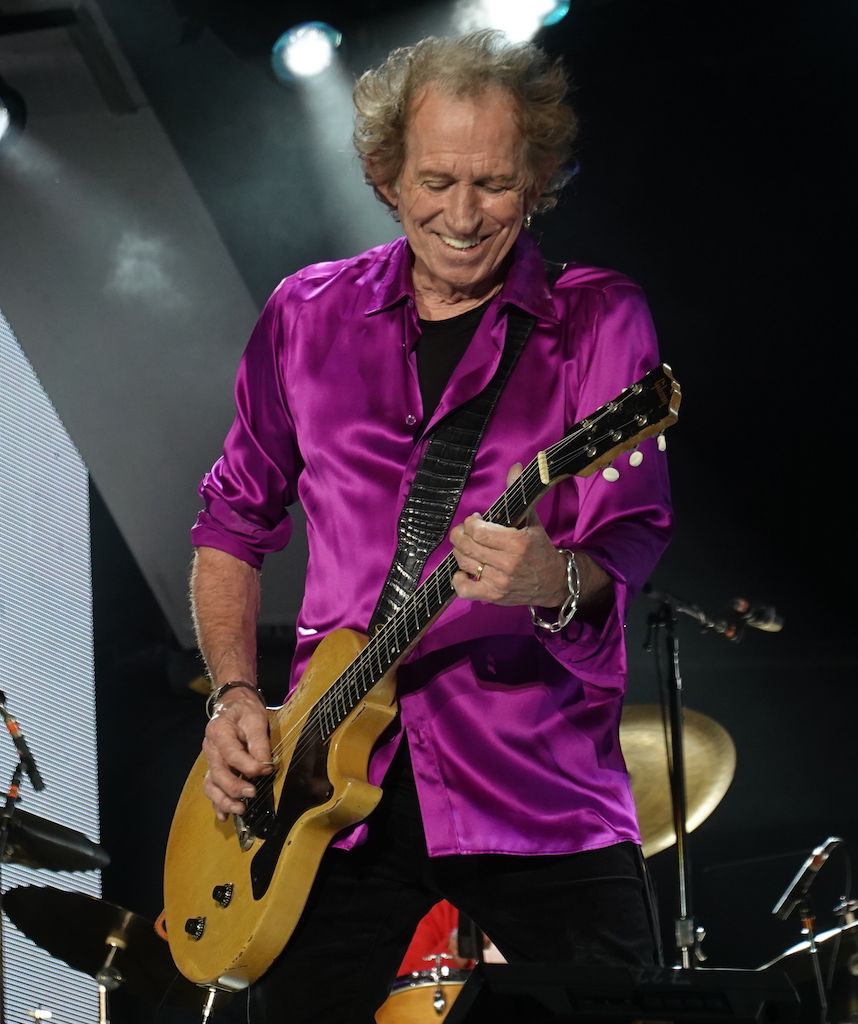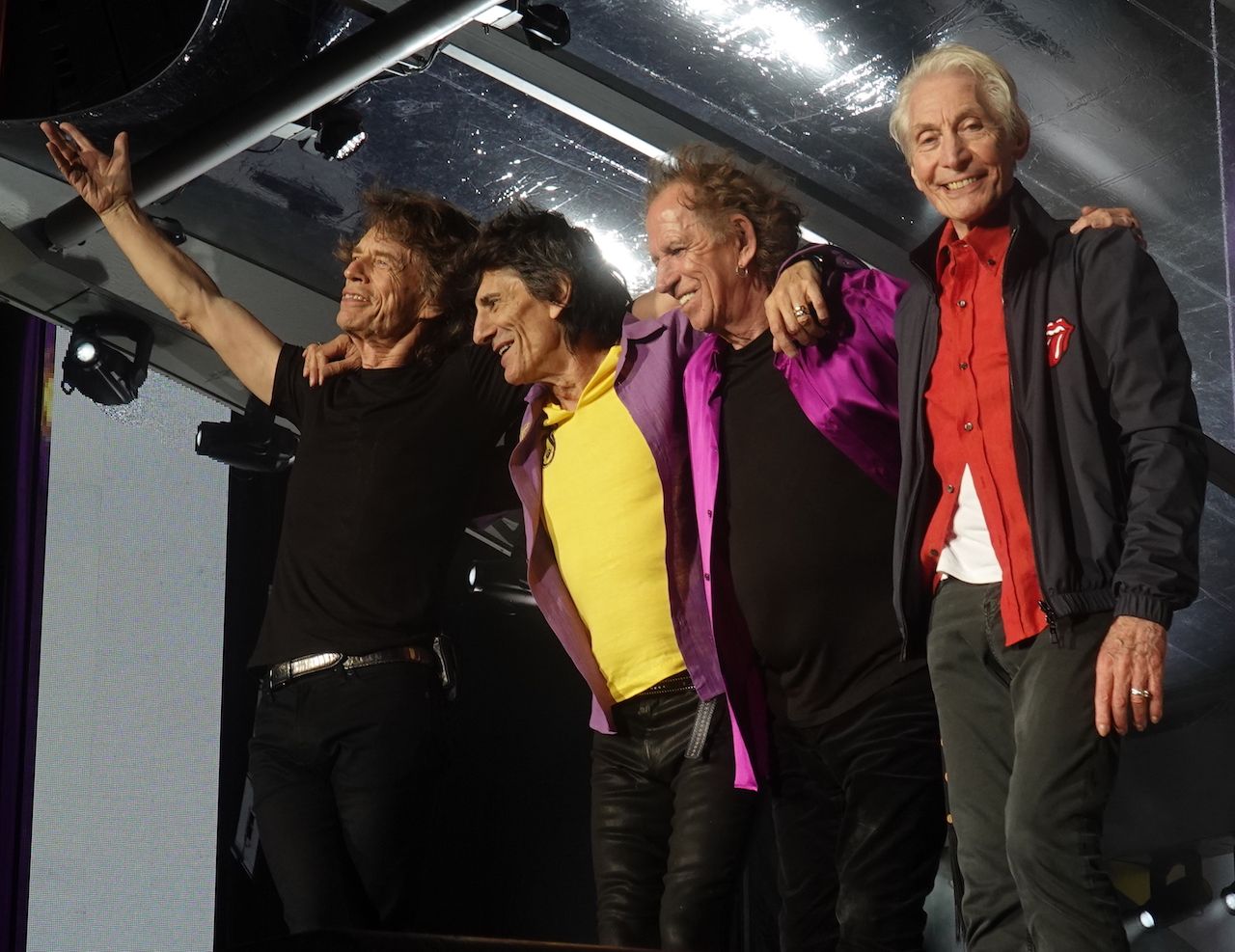 Photos by Hendrik Mulder
---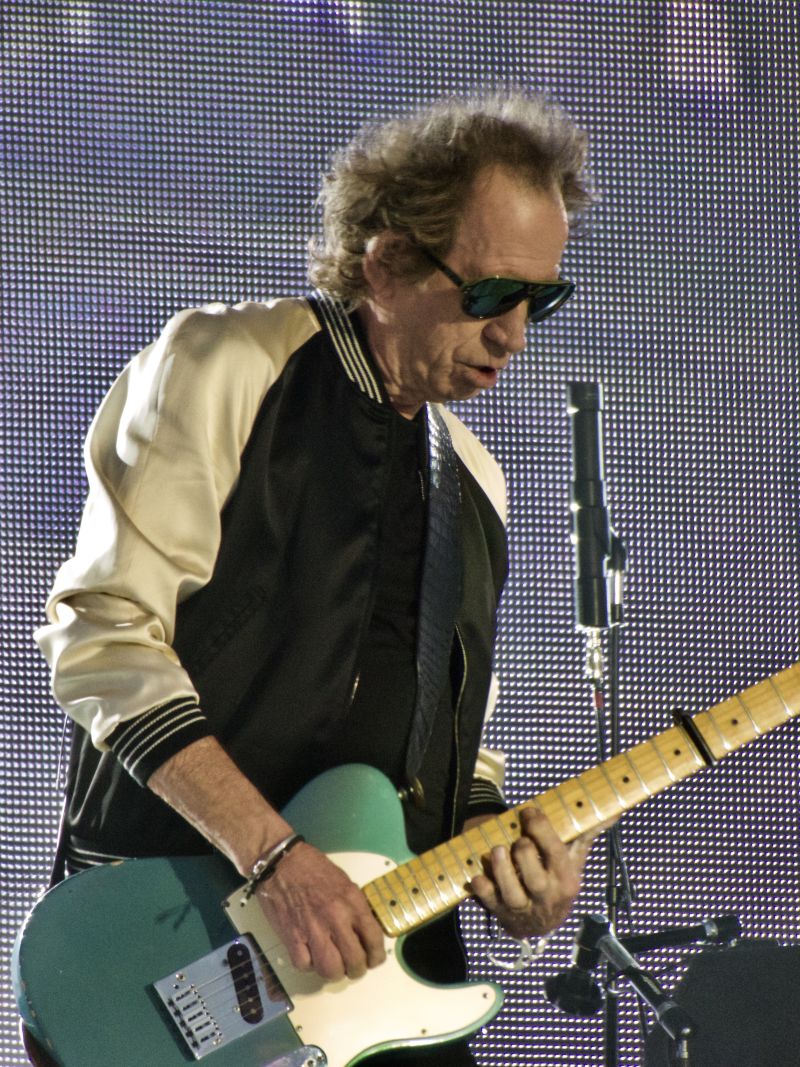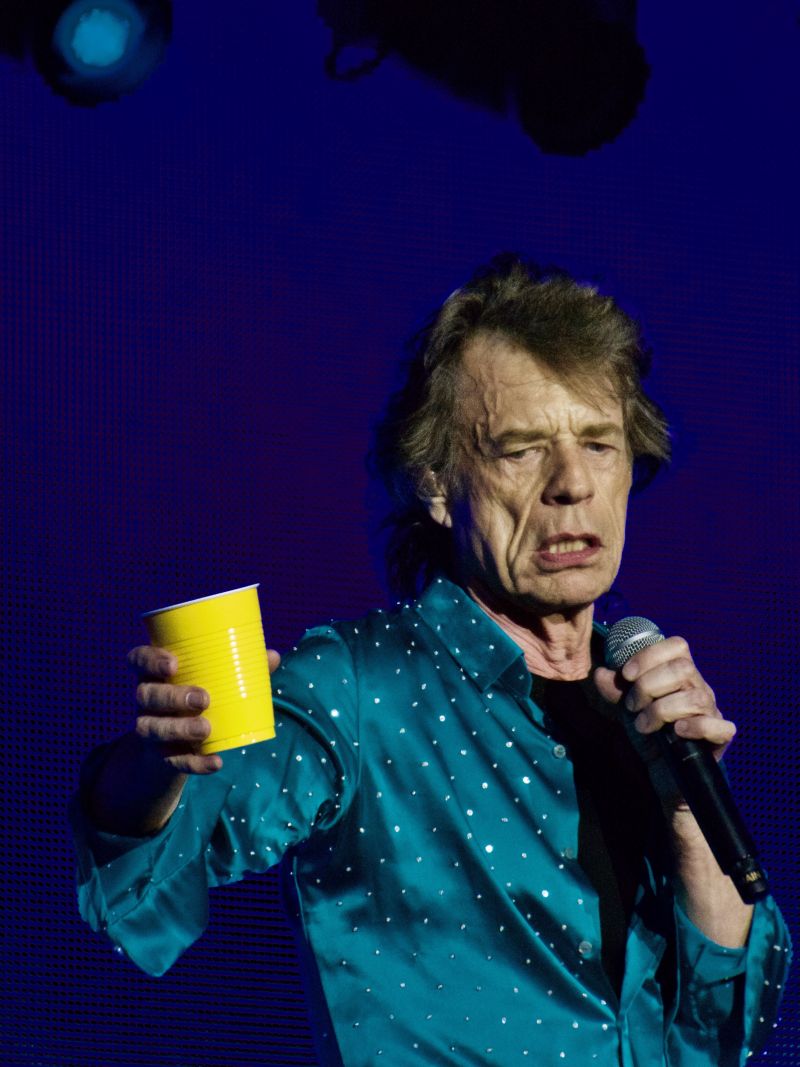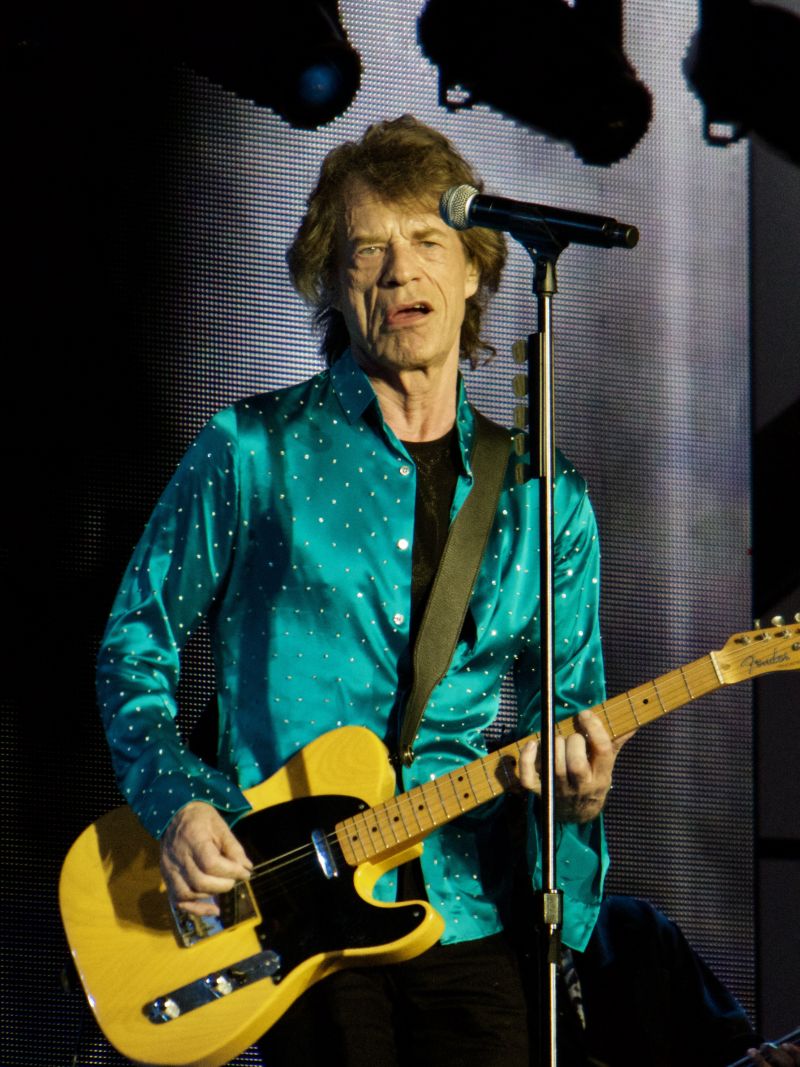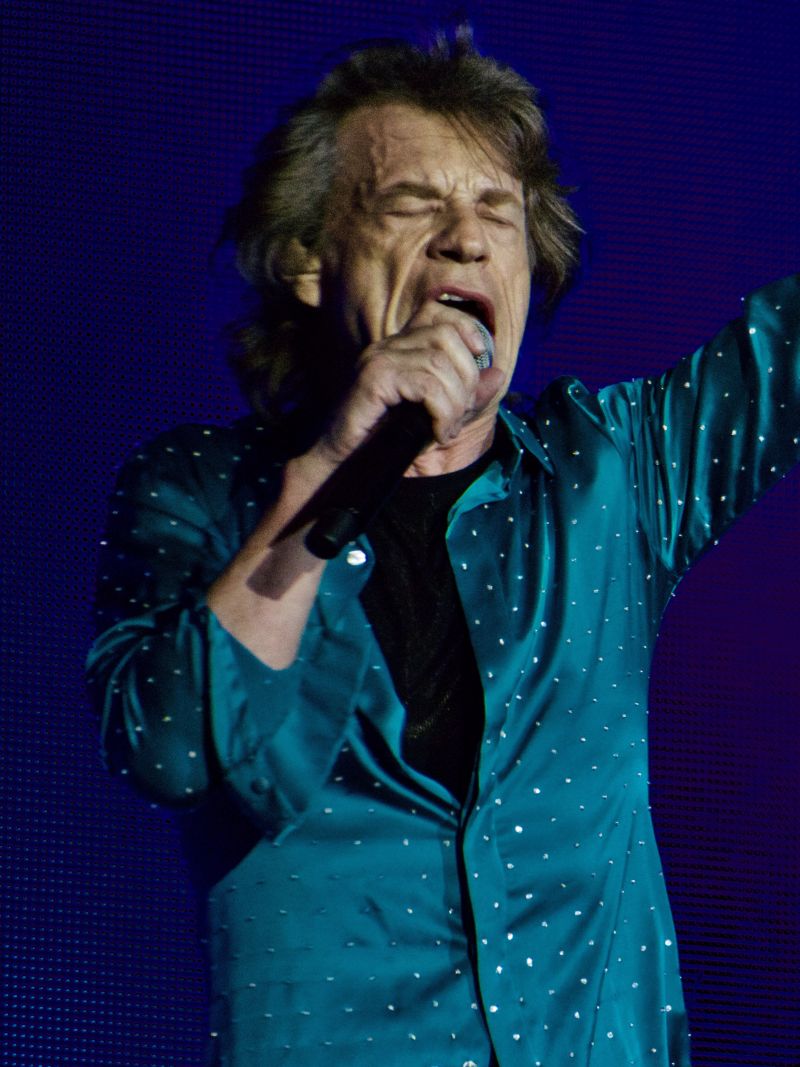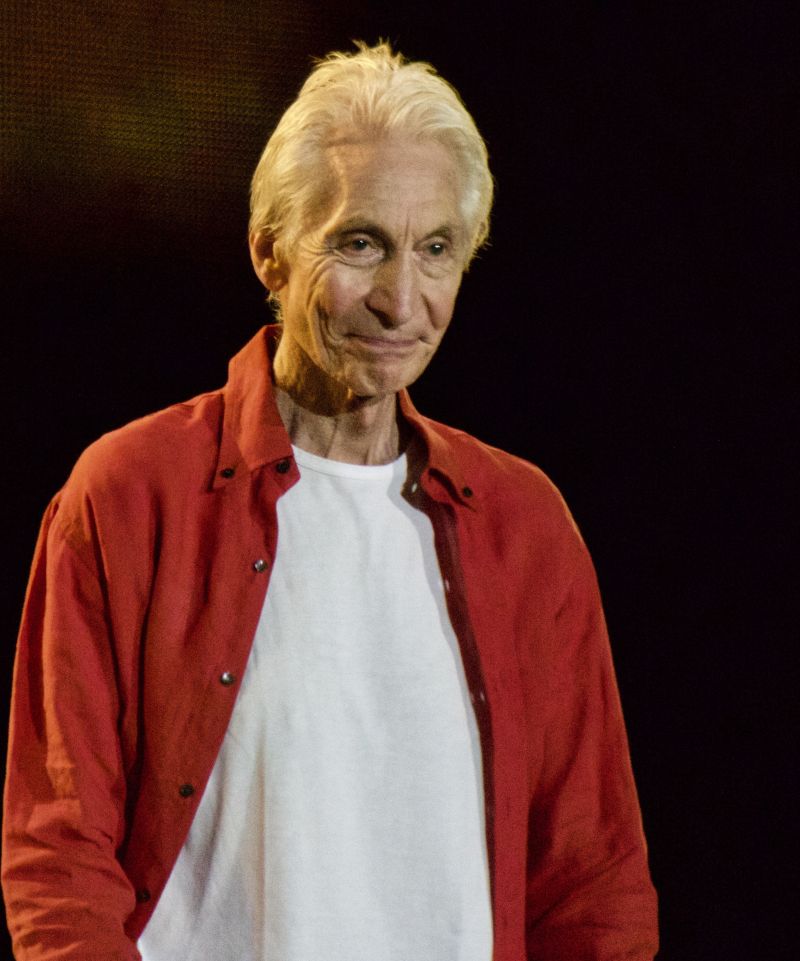 Photos by Dave Roberts
---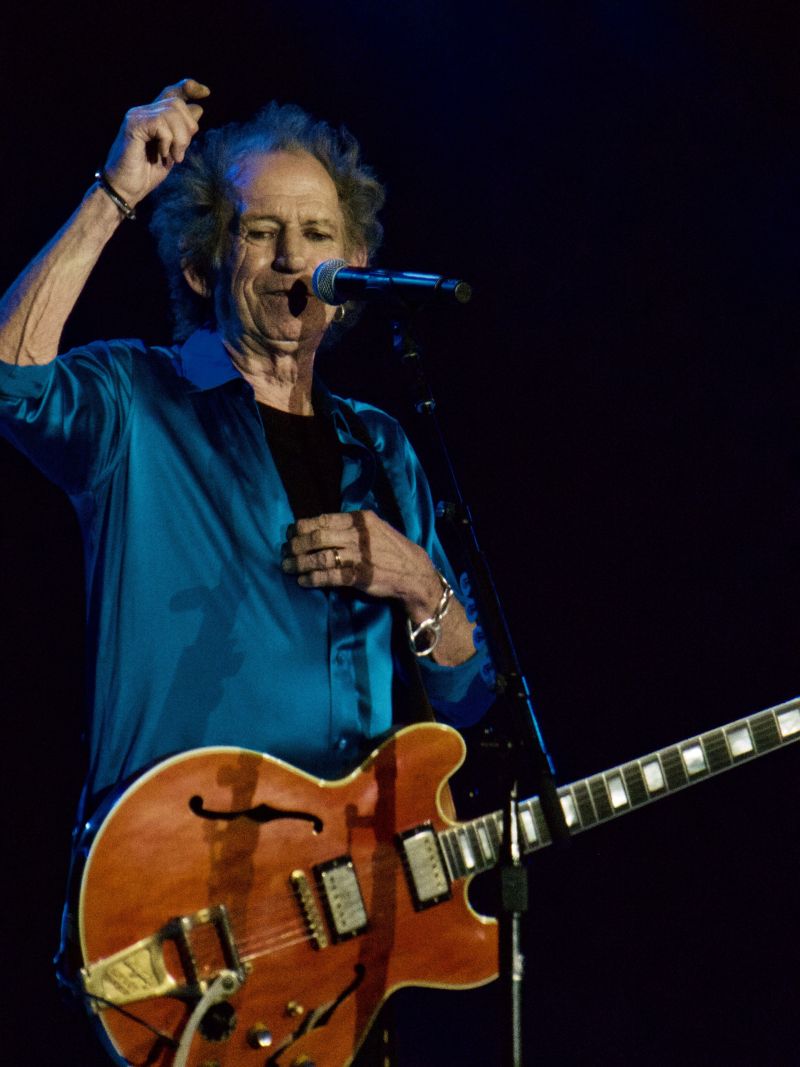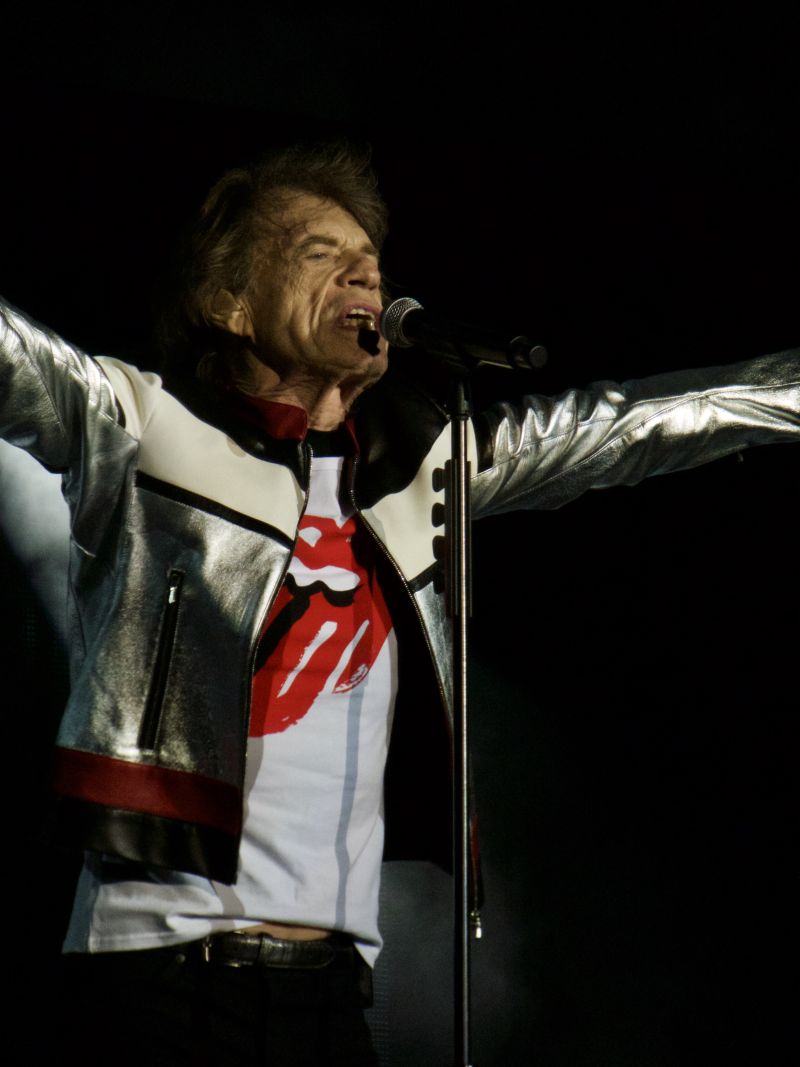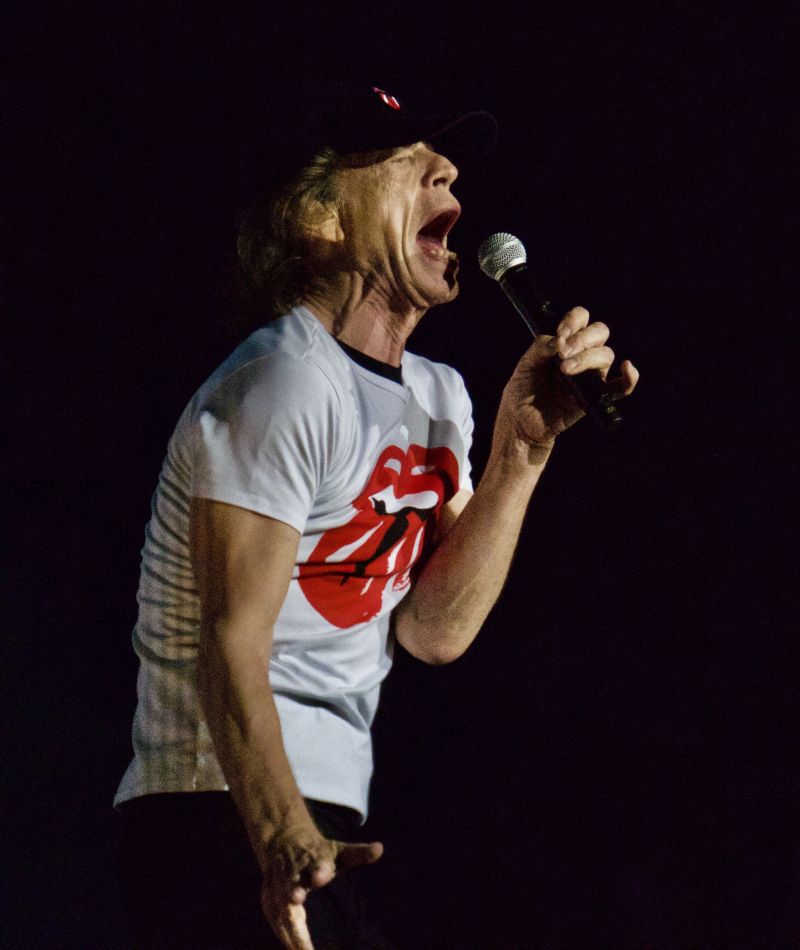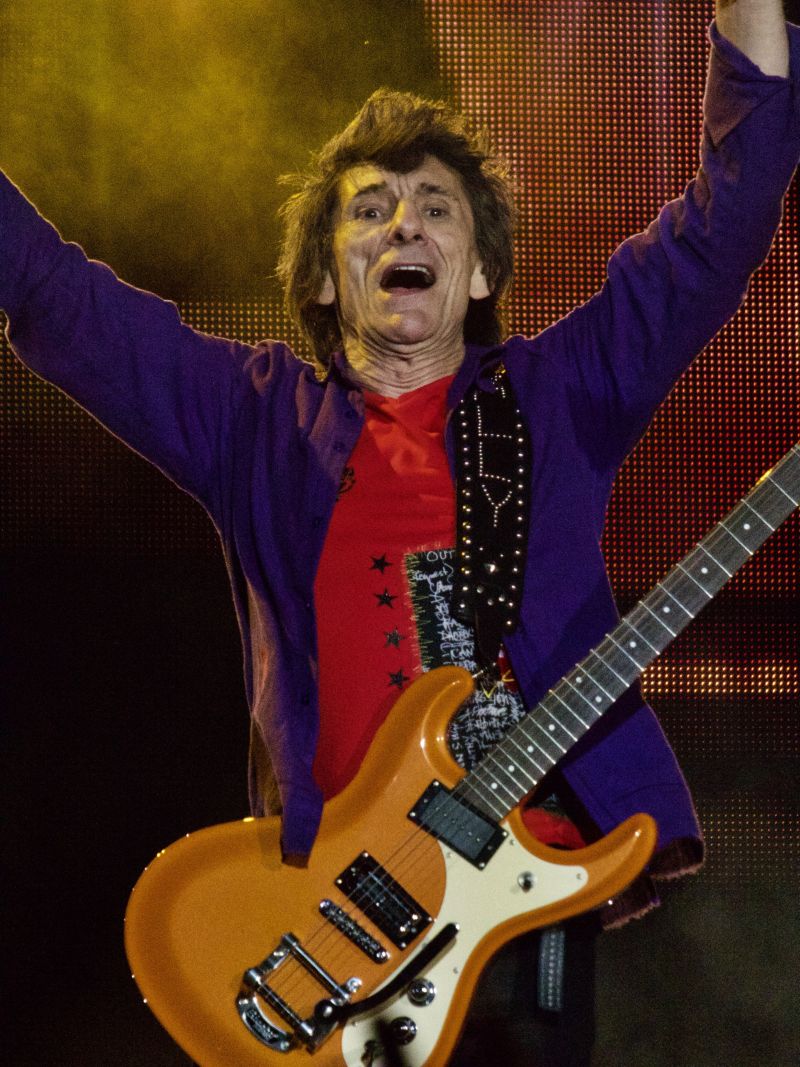 Photos by Dave Roberts
---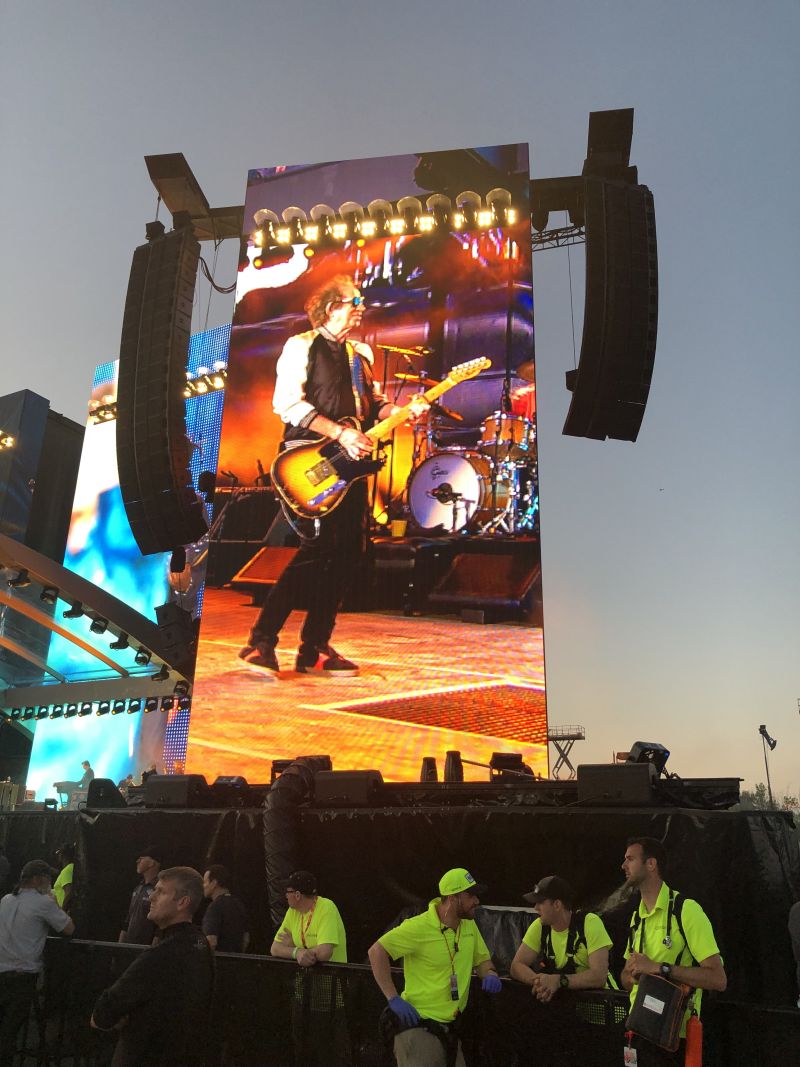 Photos by Pete Degan
---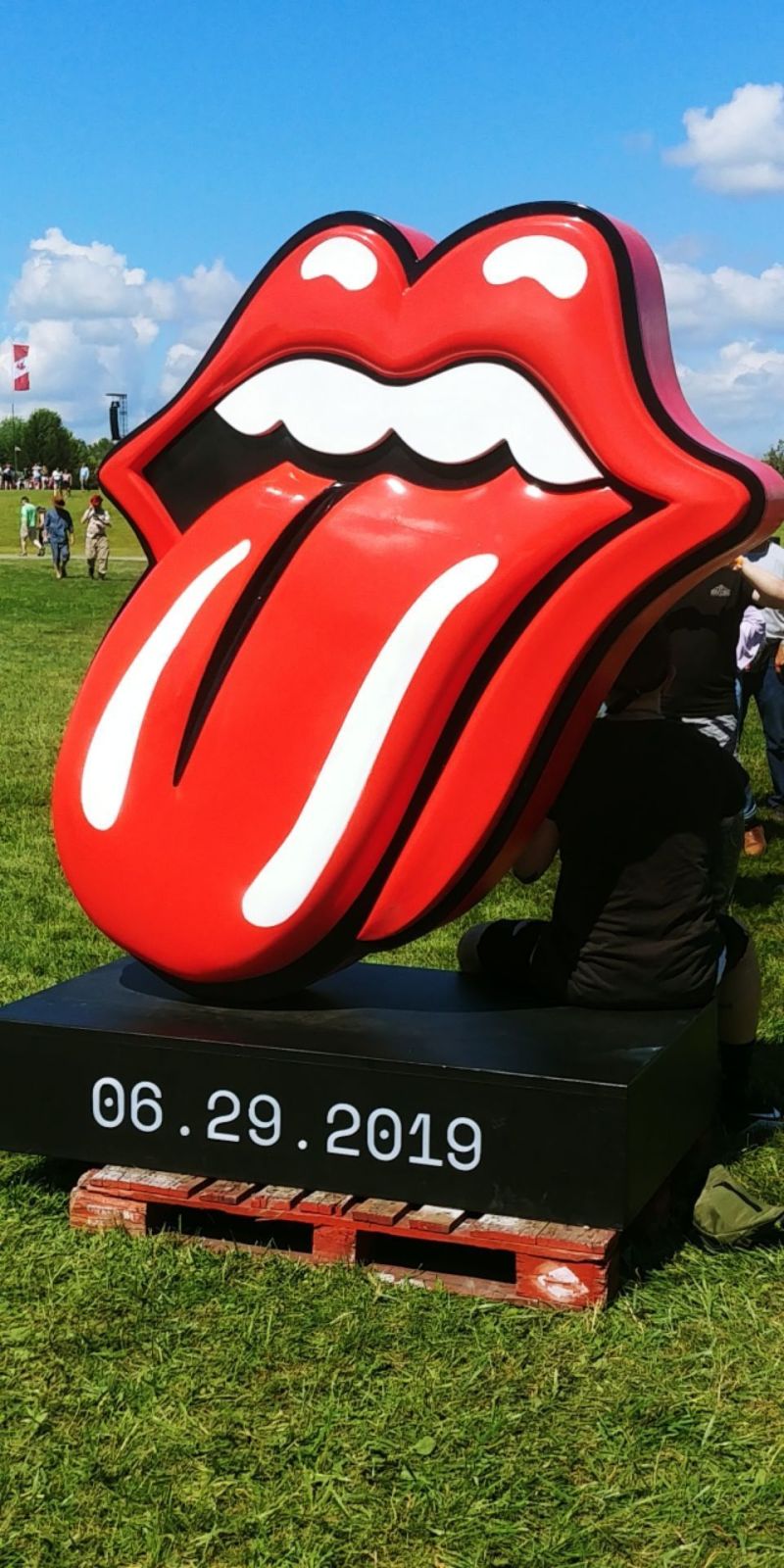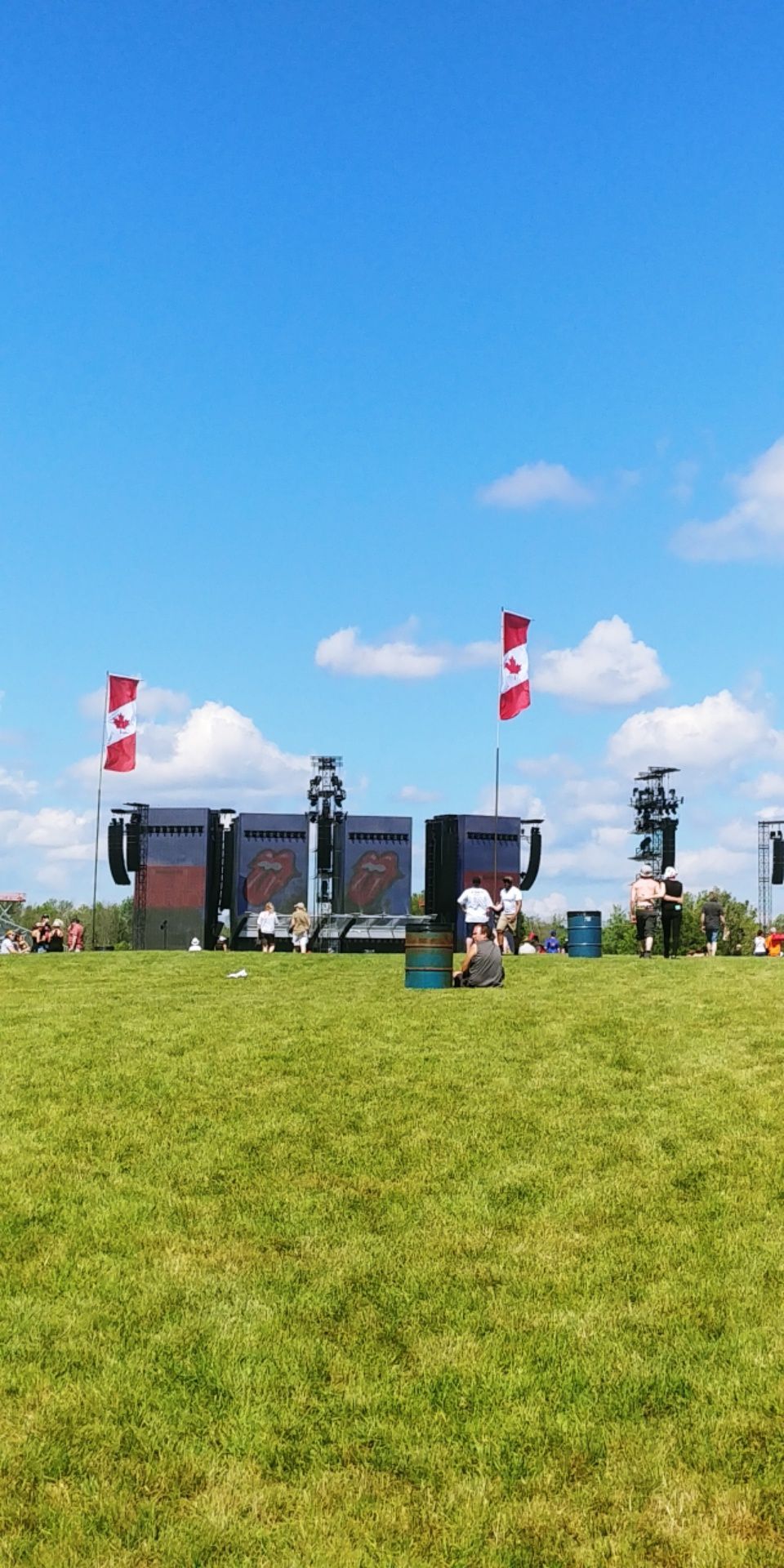 Photos by Phil Simpson
---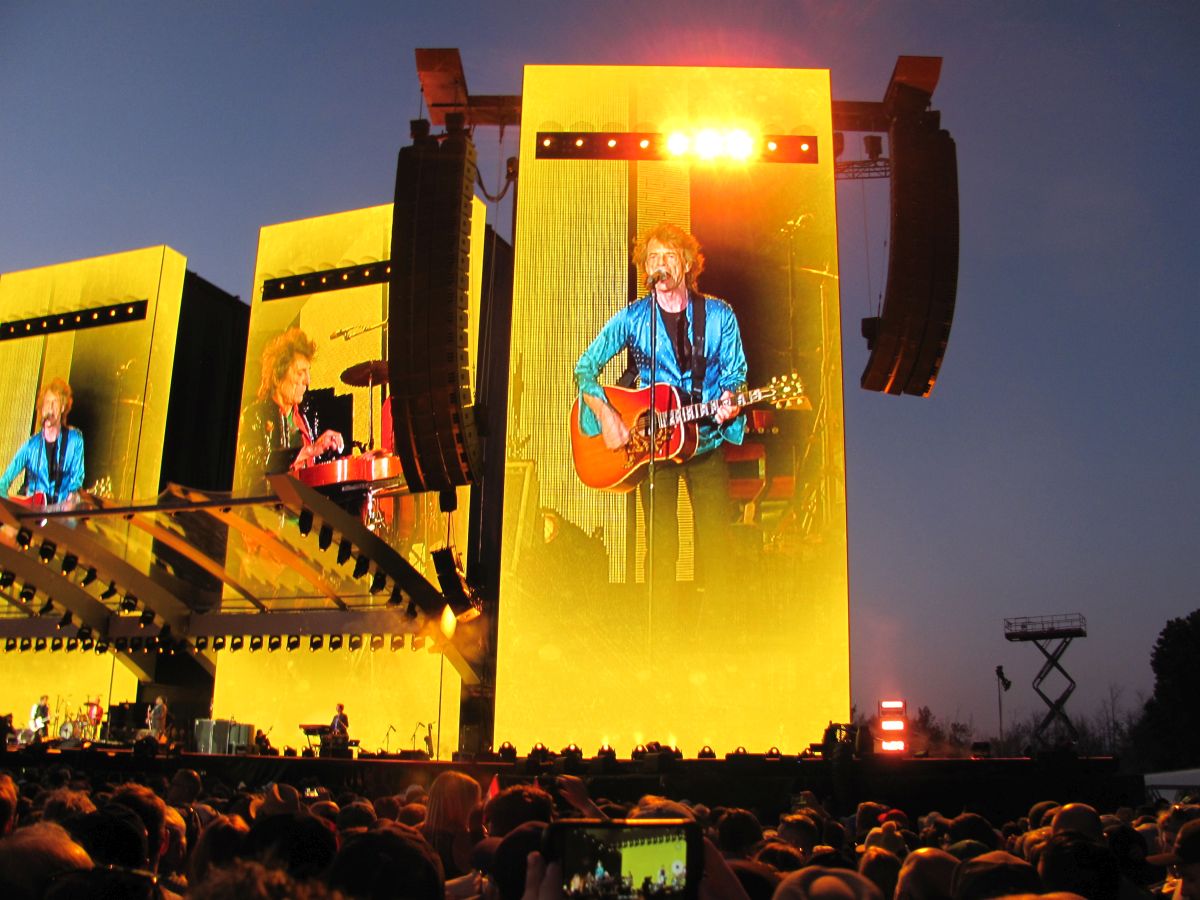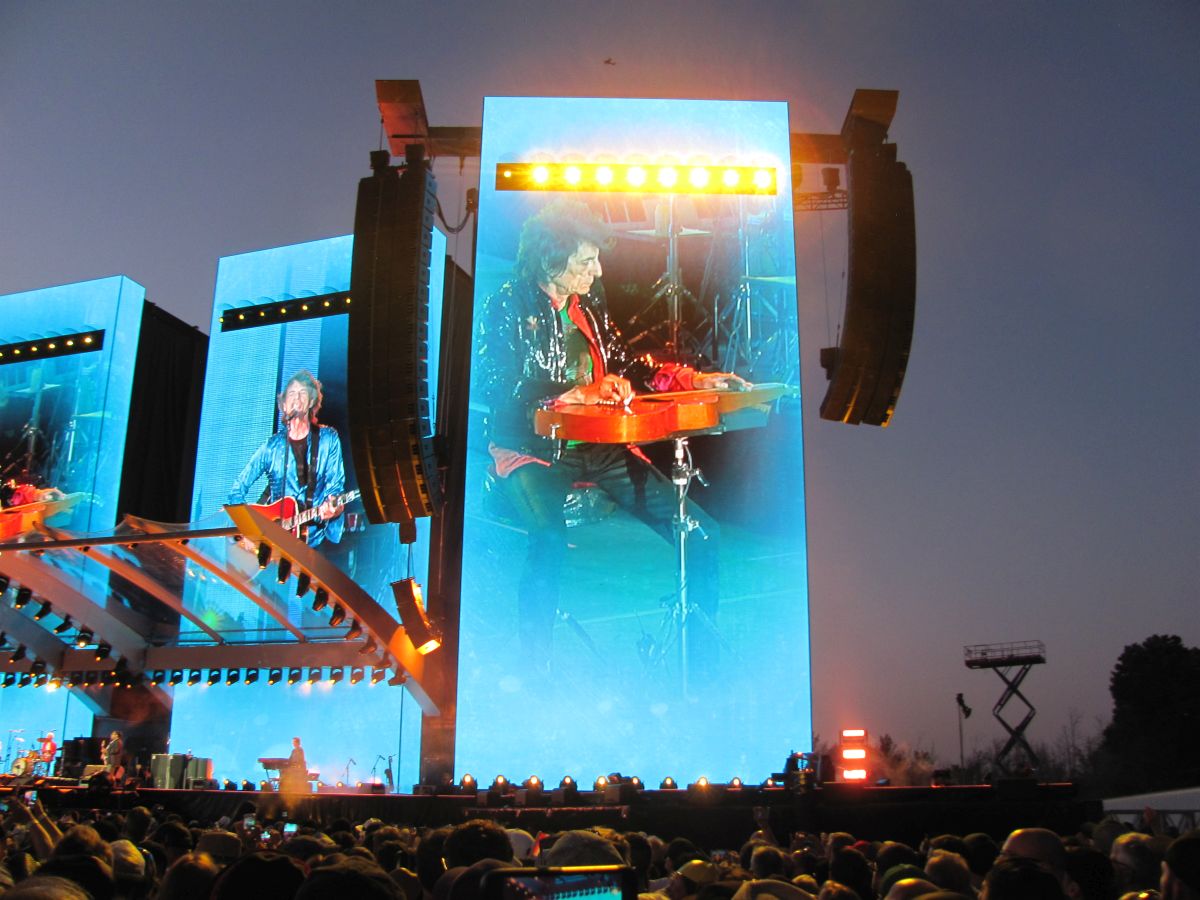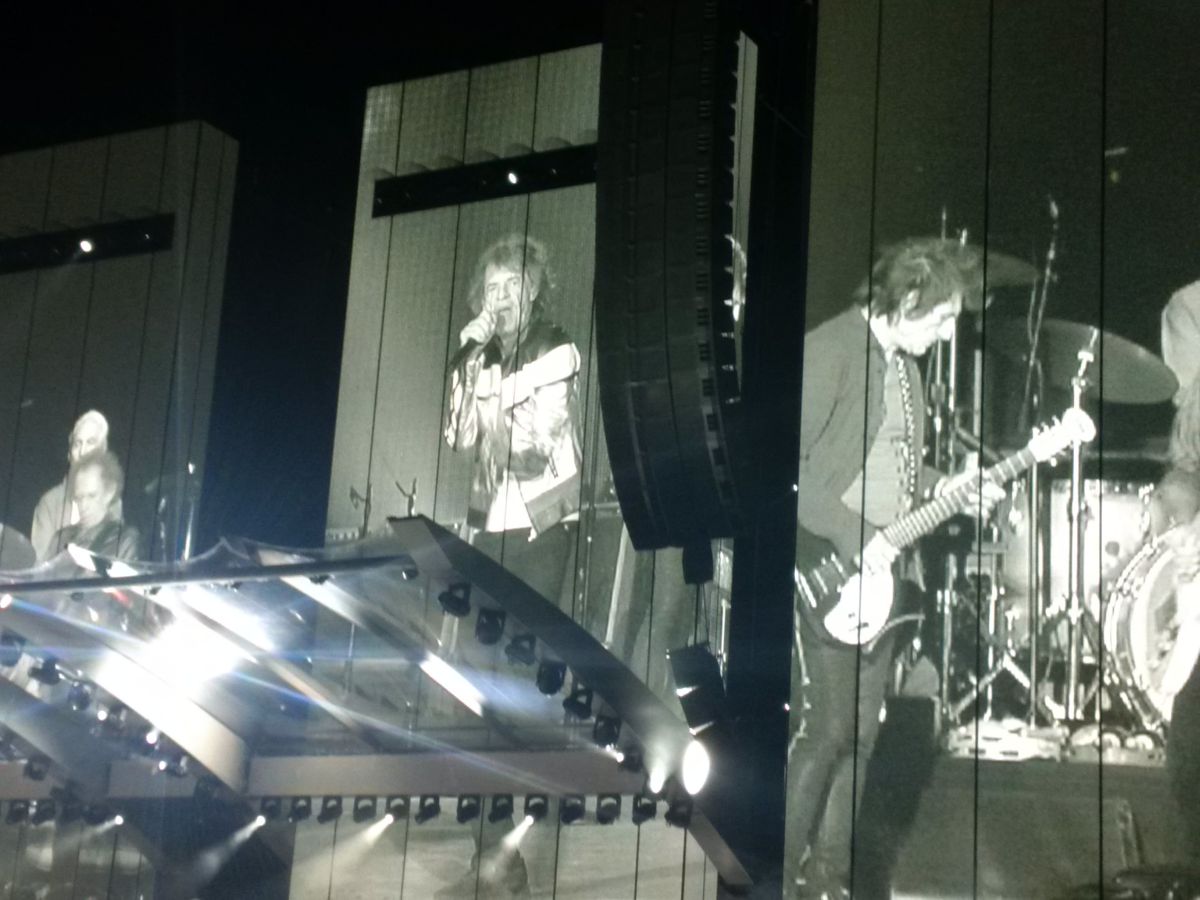 Photos by Don Plenderleith
---
This page will change over the next few days, as you and other fans send reviews, set lists and reports. Please send your e-mail to IORR. Thanks! For details and great photos from the Rolling Stones and their World Tour get the IORR magazines.