---
These are the latest Rolling Stones news and updates for you! IORR is a non profit fan club run by fans for fans. All parts of the It's Only Rock'n Roll web site is copyright of The Rolling Stones Fan Club. When using information from this site, please include a reference to IORR and the main web address www.iorr.org.
---
---
The Rolling Stones
London Stadium
London, UK
Friday May 25, 2018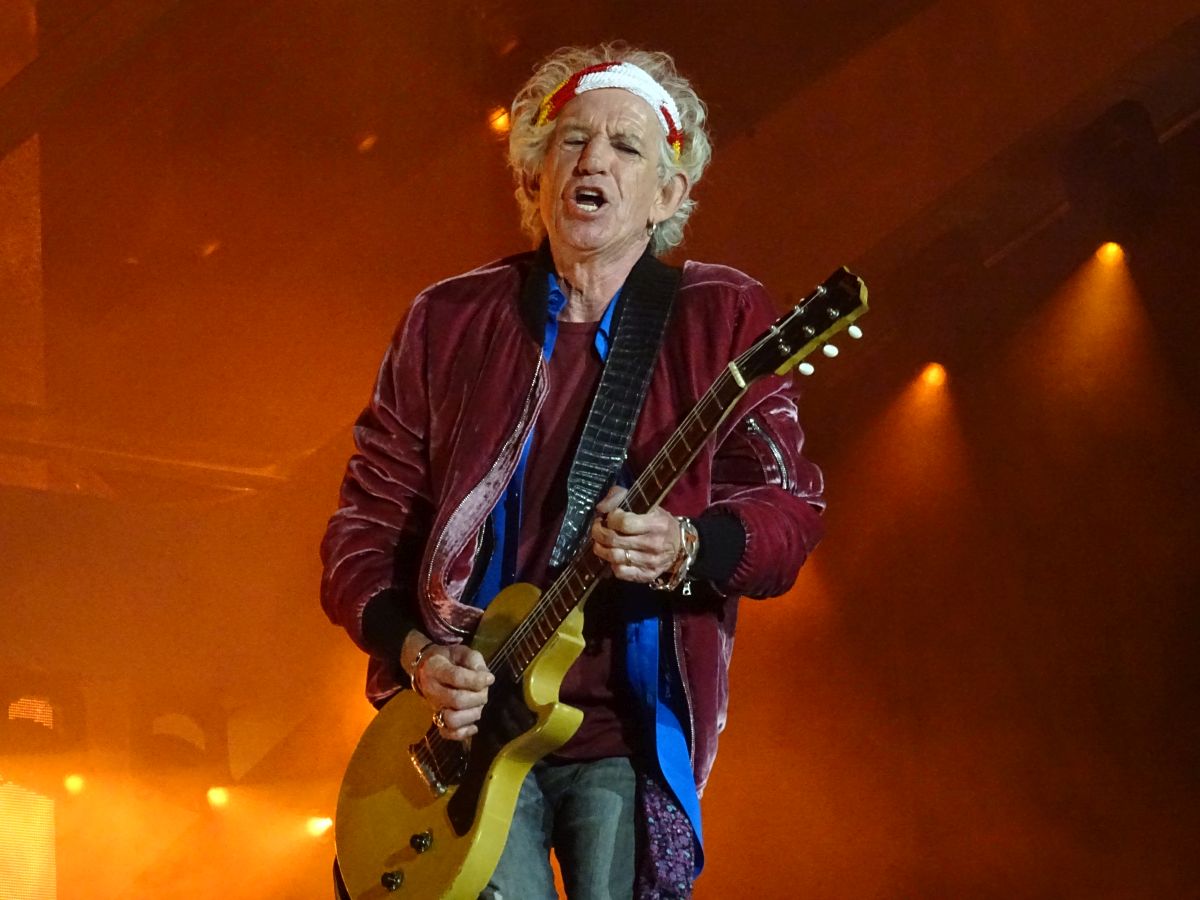 The Rolling Stones live at London Stadium, Friday May 25, 2018 - Photo by Bjornulf Vik
---
The set list
Jumping Jack Flash
Let's Spend The Night Together
It's Only Rock'n Roll
Tumbling Dice
Just Your Fool
Dead Flowers
Wild Horses (with Florence)
You Can't Always Get What You Want
Paint It Black
Honky Tonk Women
--- Band introductions
The Worst (Keith)
Happy (Keith)
Sympathy For The Devil
Miss You
Midnight Rambler
Start Me Up
Brown Sugar
--- Band off stage
Gimme Shelter
Satisfaction
---
Show start :  8:19pm
Show end   : 10:18pm

---
Pre-show info and live comments:
London Stadium show-2 UK 25-May-2018 Rolling Stones No Filter live updates
---
Reports please!!!
Please send your comments, reviews, links and more to:

[email protected]
---
Review by Dean Goodman
Excellent on Main St.

No complaints about the Rolling Stones' gig on Friday night. As Mick promised at the outset, it turned out to be "a glamorous night out in Newham for you all." OK, the "Men" got the shaft, i.e. "Street Fighting Man" and "Monkey Man." But it was pretty much flawless in every other respect, as you'd expect from the second performance in a two-night stand. With just three shows completed, it seem the Stones have shifted into top gear at a much earlier stage than on previous tours.

Mick clearly agreed with me, telling the boisterous crowd that things were much more relaxed than on opening night at the Olympic Stadium. The hometown heroes proudly recalled their Dartford roots. Mick asked if anyone was from there. Silence. "I know two people are." Later Keith said, "Hello, Dartford. I know you're there."

Keith didn't seem to fluff any of his intros, and we got a few new songs in the rotation: "Let's Spend the Night Together," the poll-winner "Dead Flowers," and "Happy." Opening act Florence Welch came out for "Wild Horses," and definitely held her own with Mick in slightly amorous fashion. Mick was pleased with the outcome: "You never know what's going to happen," he said.

I don't follow these things closely, but I had read somewhere that "Monkey Man" was leading the vote at some point. I guessed there must have been some ballot-box stuffing once I saw Mick's acoustic guitar being readied. Mick claimed the result was "very convenient because we do actually know that one." I enjoyed it for the first time in ages, and Mick probably did too judging by his countrified yelp of "Yeh-hoo!" at the end. Some people mentioned issues with Mick's voice. I confess I didn't notice anything other than his usual 101% superhumanity.

Charlie seemed to perk up as the show progressed. Ever solicitous, Mick suggested that Charlie could "take a break ... if you want" before the former launched into the intros and a joke about the band's arrival at the venue on the Jubilee Line, sharing a carriage with Liam Gallagher sitting on brother Noel's knee, Roger Waters and David Gilmour holding hands, and Donald Trump and Kim Jong Un taking selfies. I've seen this once or twice before: As Charlie comes out for his bow he subtly adjusts a cymbal. Mick then goes over to the riser and pretends to adjust another piece of the kit as Charlie looks on in (presumably) mock horror. It's great comedy every time. Ronnie - the "Matisse of Middlesex" - received the biggest cheers of the night and a sustained "Ronnie!" chant.

"You Can't Always Get What You Want" got the bonus coda, always a bullish indicator. Keith's turn in the spotlight saw Bernard stay offstage to sing one of the choruses of "The Worst" and then come out to sing the other one alongside Keith. I guess I can live with that arrangement. Keith reminded us that "The Worst" was "not so romantic." Given that "Happy" is not really a happy song, as he has said in the past, his twofer potentially makes for an introspective interlude - not that most people would join the dots that way.

The audience seemed more vocal than usual. It would be interesting to know how many folks were last-minute attendees based on the reviews from the first night. Sometimes you just have to watch the show through their eyes, watch them scream with delight upon recognition of "Honky Tonk Women" or "Miss You." That wasn't hard in my case, as I'm pretty sure the two couples in front of me were suburban swingers, judging by their '70s clothing and weird dancing. And if you don't have such distractions, there's always Matt Clifford. I sometimes wonder if he should be dressed as a cheerleader waving pom-poms. He's up there singing and gesturing like a fanboy who won the Ultra Lucky Dip. We should all be so lucky.
---
Review by Charlie Emmerson
A count down from Chuck Leavell to begin the show with a bang!Jumping Jack Flash gets the crowd racing with excitement.The different ages chatter until the sound of Mick's voice.Keith makes his prescence known by making an entrance with that firey leather jacket and the cheeky grin meaning these guys are in for a show tonight.With a few words , Mick clicked his fingers and the magic of the Rolling Stones began again.

With, Let's spend the night together ,the audience were getting their rocking voices ready. Charlie Watts gracefully banged his sticks together to start It's only rock and roll giving the audience that buzz and the realisation that this will be one of the best times in their lives.

Suddenly a flush of acoustic vibes come from the stage.It's wild horses.We know the Stones like to do it in style so they brought Florence on ,a passionate singer who did not try to upstage the powerful Stones.I would say a wonderful version with her on vocals.Keith closed his eyes as he does every time this song is played and he lets the heart do the playing(and the 74 year old rock and roll brain). Charlie put on his headphones and began the famous drum beat to Sympathy for the devil.Keef and Ronnie were attempting to hide around the massive speakers but the temptation to place that riff was all too much because when it was time they played it in style. I supposed we all expected the Stones to come in limousines ,but according to Mick they came via the Jubilee line along with Donald Trump and Kim jong un taking selfies.A happy Mick Jagger,happy to be home.

Miss you was up giving the crowd a bit of Daryl's American blues.Keef watched on,looking at the maestro playing that bass.Again a playful Jagger throwing his guitar at his stage hand.Keef laughs on as normal.Charlie cracking a graceful smile.Ronnie throwing those unbeaten arms . The Stones were back and they are not done yet!
---
Review by Simon Emmerson
A swift train journey from Leeds to London. Before we knew it my 15 year old son Charlie and I are heading out of the Westfield centre en route to the stadium .We could hear the closing number by Florence and the Machine.My son asked me about Florence Welch and I was not particularly enthusiastic,however by the end of the evening I would be eating my words.

We were Gold circle tonight and directly in front of the Pit B side.Two metres more and it would have doubled the price of our tickets.My son is checking some of the celebrities and spots Bendedict Cumberbatch.It is very civilised in the Gold circle and we are so close to the stage.

At 8.15 pm a short announcement"ladies and gentlemen the Rolling Stones",and the boys are on with Jumping jack flash.There are a sea of smiling faces and mobile phones.The crowd are singing at full volume"it's all right now".Mick is strutting and pouting,and Keef is prowling menacingly in a black leather jacket.Ronnie is jumping around and Charlie is looking cool in red.

The show is on."Don't worry what's on your mind" reassures Mick .We are treated to a lovely version of Let's spend the night together.Keef sounds strong and powerful on those back up vocals.Mick is skipping up and down the ramp. Iorr and Tumbling dice follow."We are going to do a blues number like we use to play in the Ealing club"says Mick.Straight into Just your fool.Great.Please do more stuff from this LP!

"Anyone from Dartford?" shouts Mick.Keef puts his arms in the air and is all smiles."I know 2 people are" laughs Mick.The guys turn into a wonderful country barn band with Dead flowers.Great back up vocals by Keef.

Mick announces "a nice romantic ballad".This turns out to be the best bit of the evening for me.Wild horses with Florence.She has a great voice.There is great chemistry between her and Mick.She is wearing a long flowing white dress,red boots and swaying her strawberry blonde locks.What a duet.That dress could have almost been a wedding dress.

The crowd enjoy the sing along to YCAGWUW.This is followed by Mick dressed all in black,singing a powerful performance of Paint it black.Myriads of clapping hands and flashing lights.

Mick says he is more relaxed and was a bit on edge the first night.He tells us the band all came on the Jubilee line ,and there were famous people in the carriage."Liam sitting on Noel's lap","Gilmour and Waters holding hands",and "Trump and Kim taking selfies".

Honky Tony woman next .Who is this woman called Tony?Is this an ode to shemales?Keef nails it.

Band introductions next.Has Mick hired a script writer?"The Matisse of Middlesex"(Ronnie),"The boy from the north circular (Charlie).Keef tells us "it's cool to be back",and "hello Dartford I know your there".He delivers The worst and Happy.Brilliant stuff.

Sympathy for the devil.True to the original in many ways.Keef plays ass kicking solo.Miss you always a crowd pleaser.The 3 guys head to the small stage to greet fans.Strong bass solo by Daryl. Midnight rambler is one of the more powerful versions I have heard of late.So much aggression,attitude and style. Start me up and Brown sugar and the adrenalin is truly pumping.Party time. Encore is Gimme shelter and finally satisfaction.Wow! What a show it was.How do they find so much energy?They are taking it to new levels of both endurance and entertainment.See you all in Southampton!It's getting hot in the kitchen.
---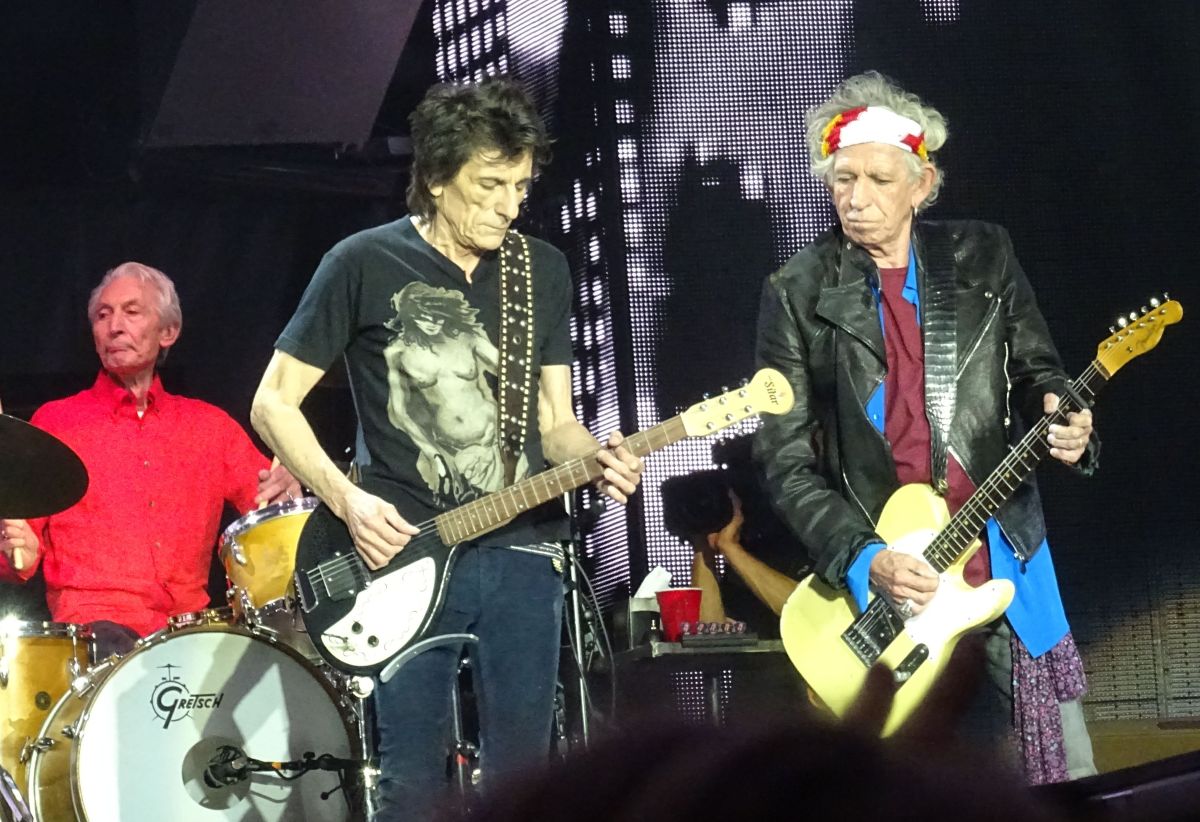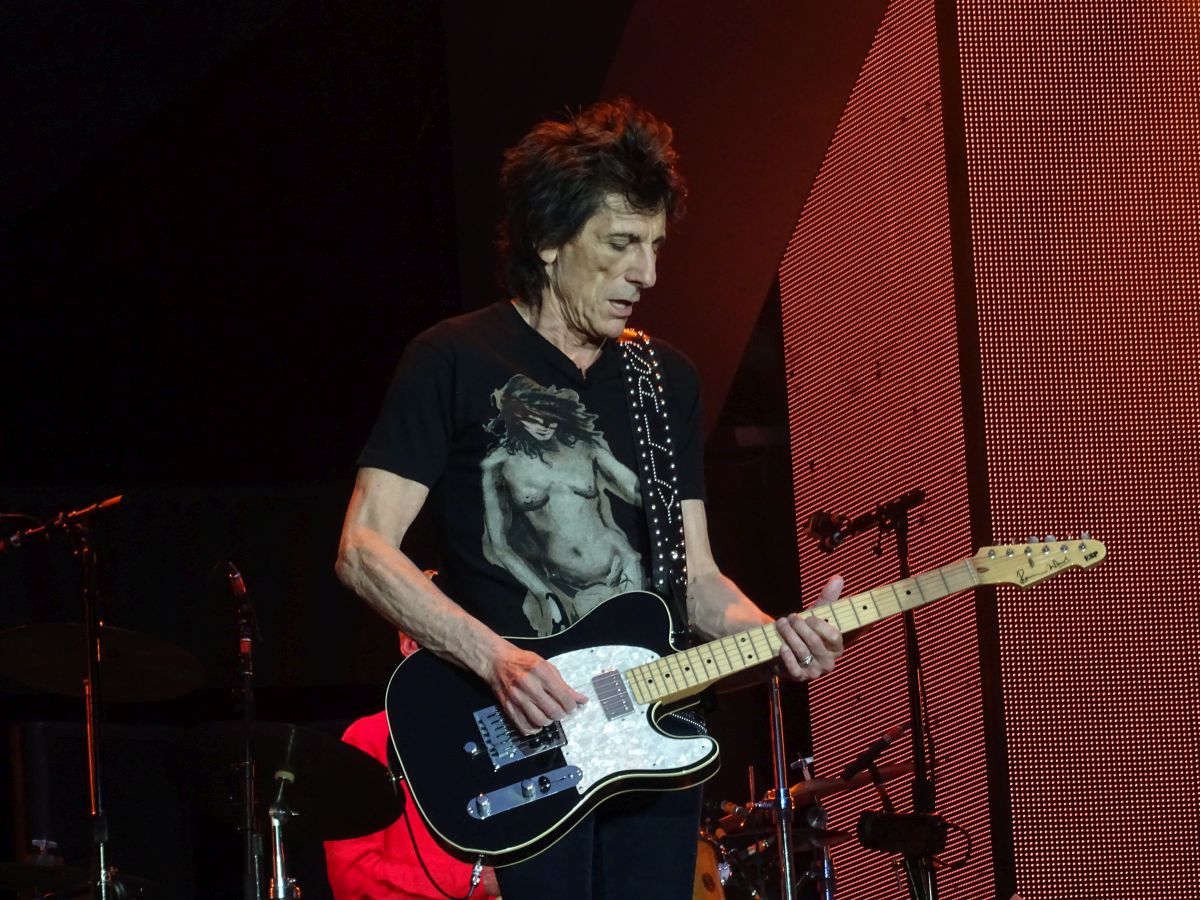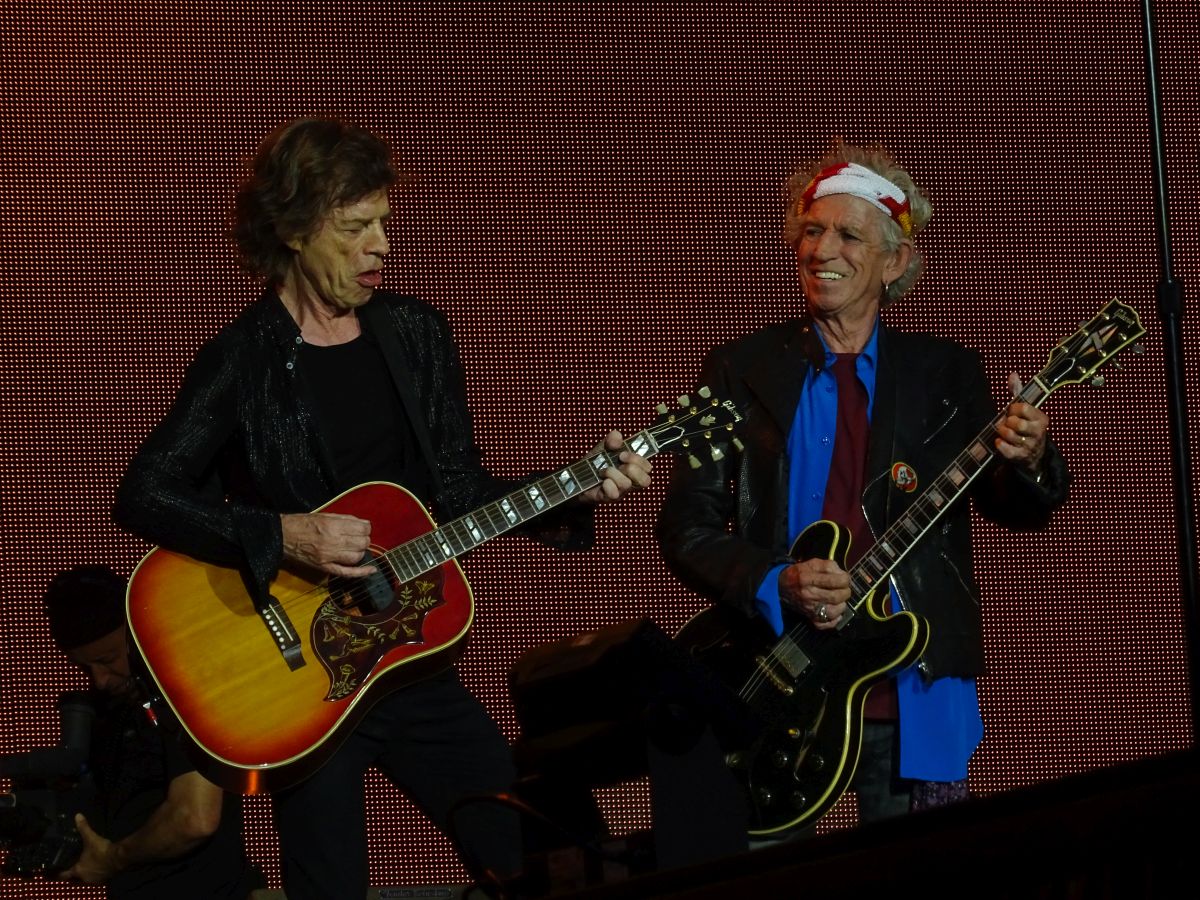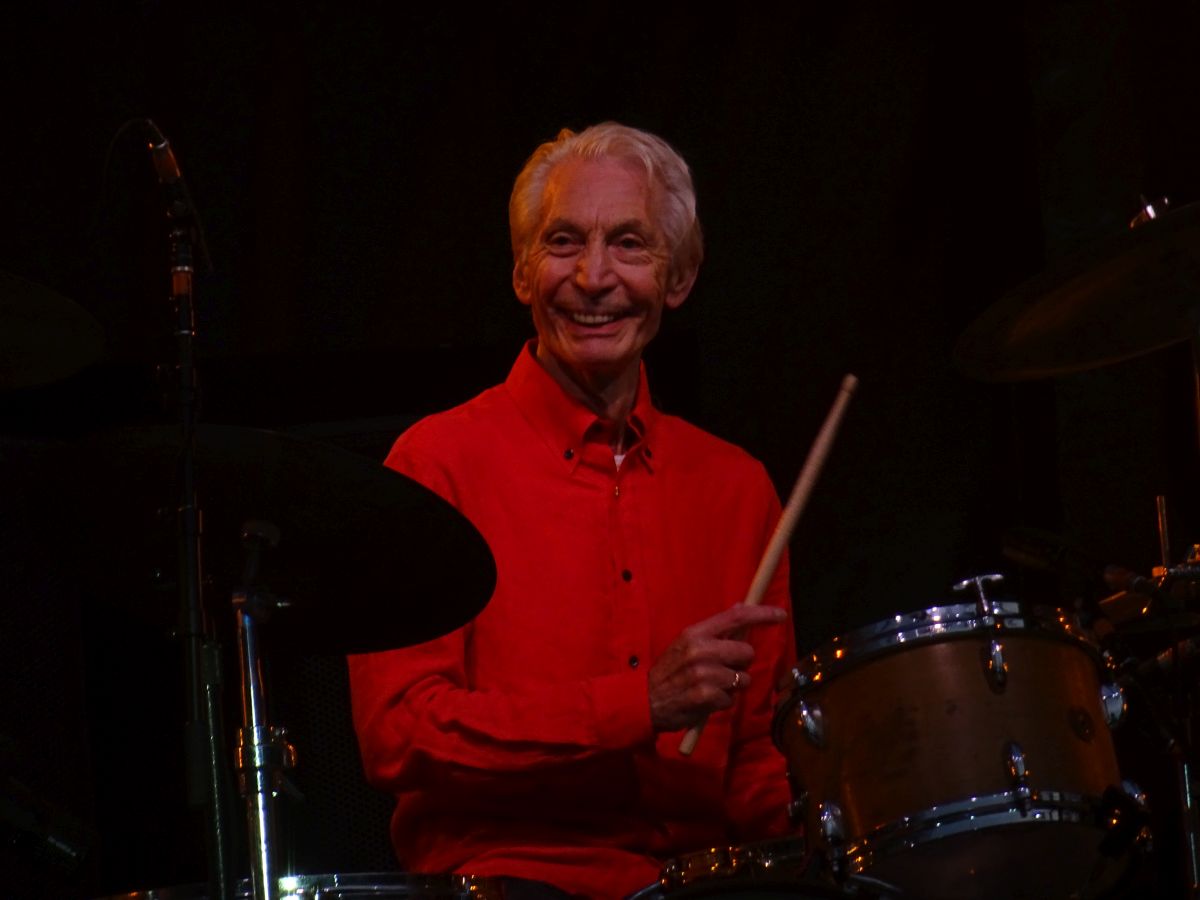 Photos by Bjornulf Vik
---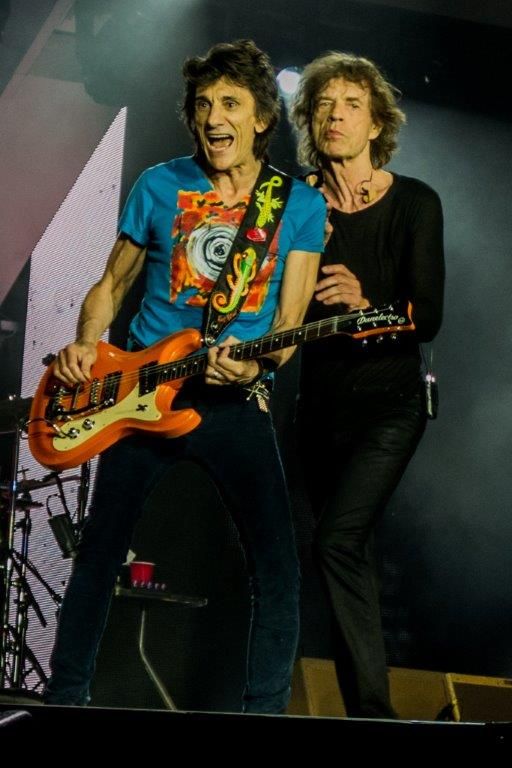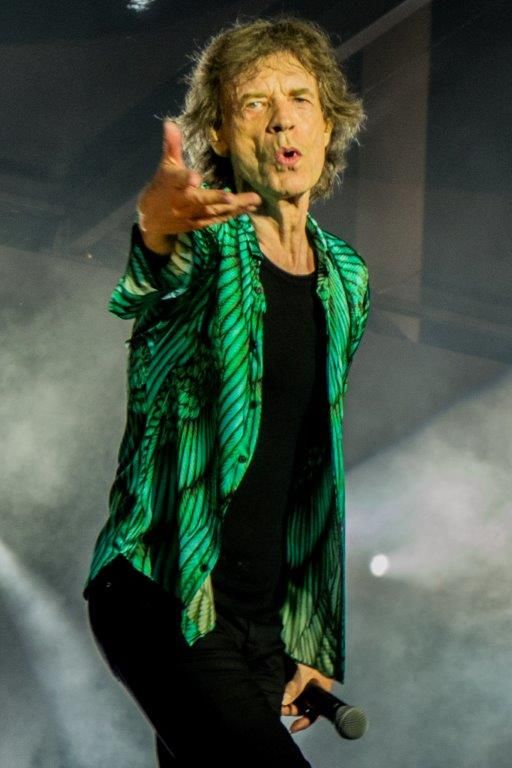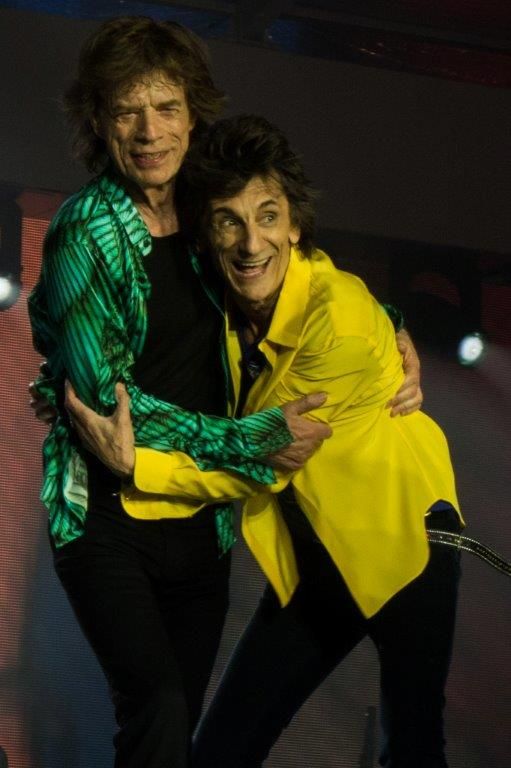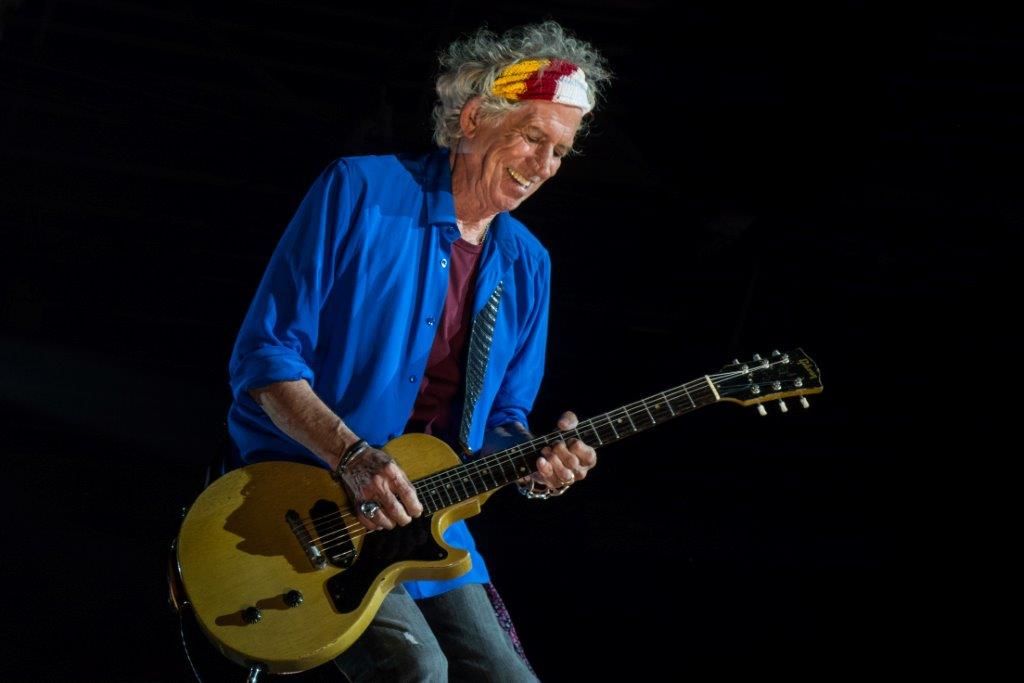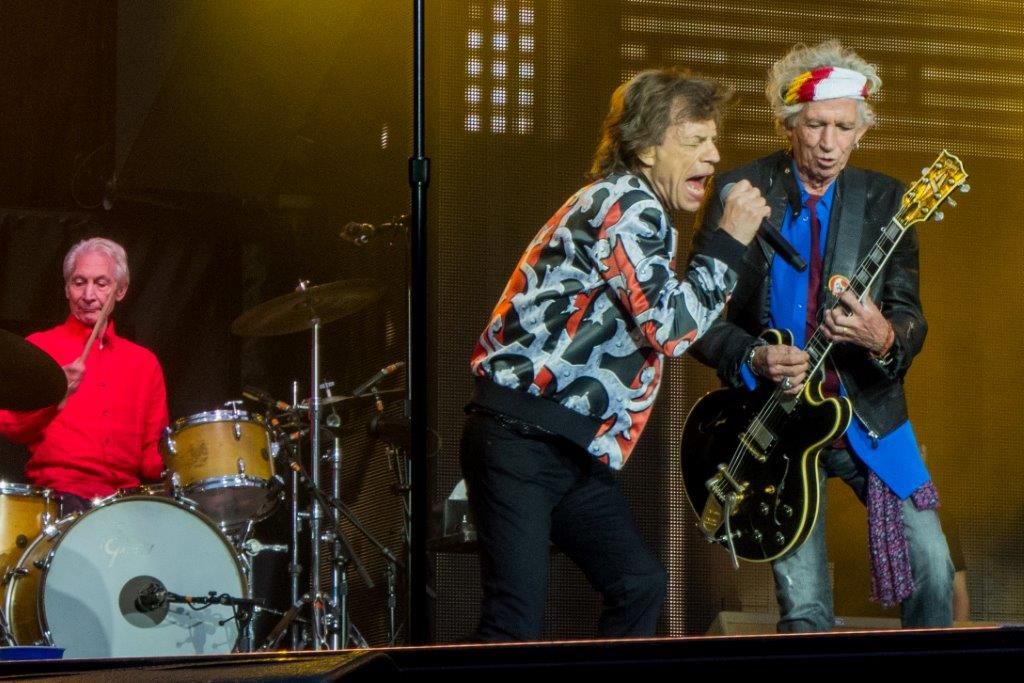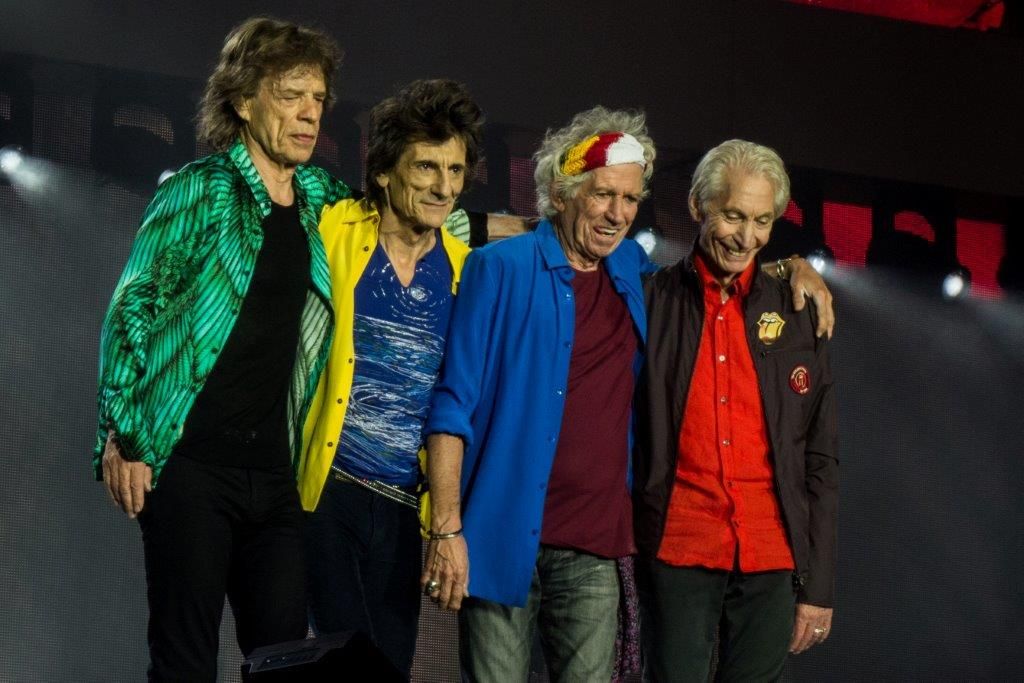 Photos by Hauke Jürgensen
---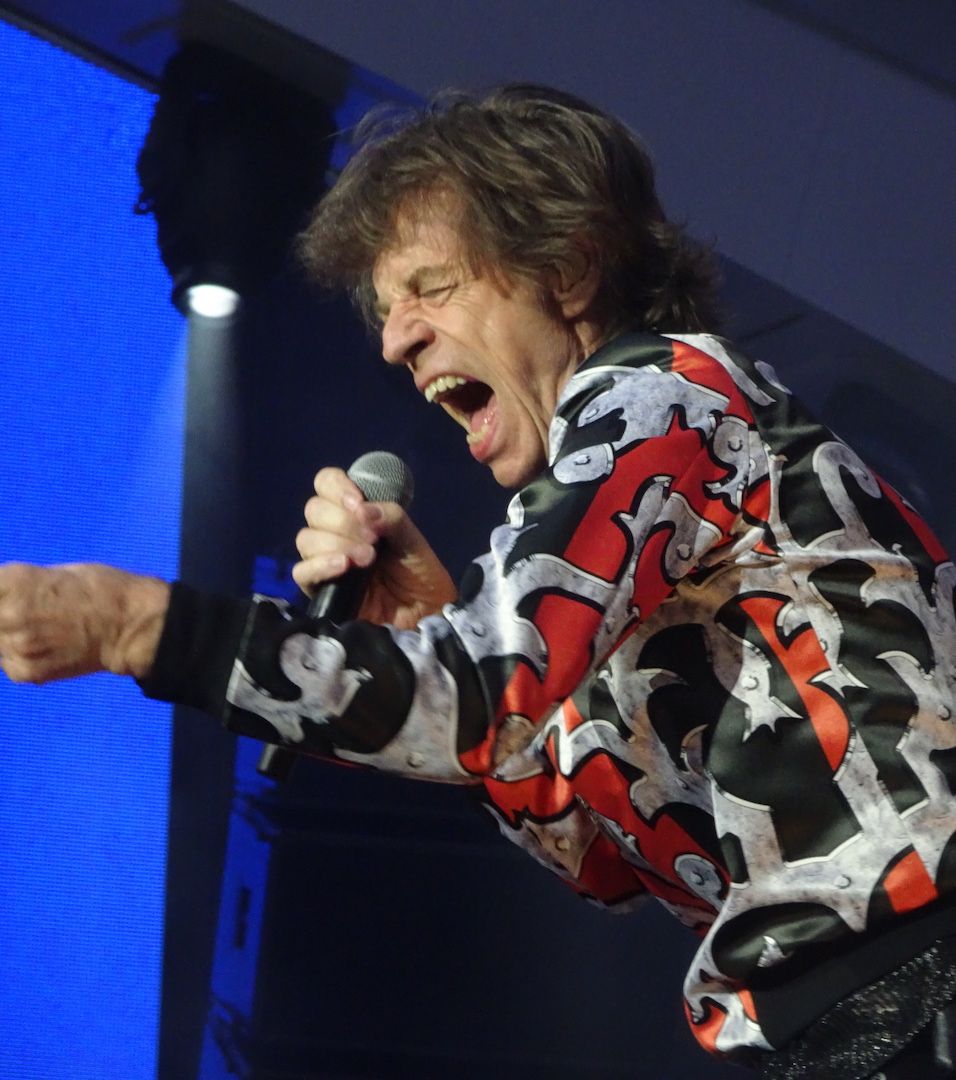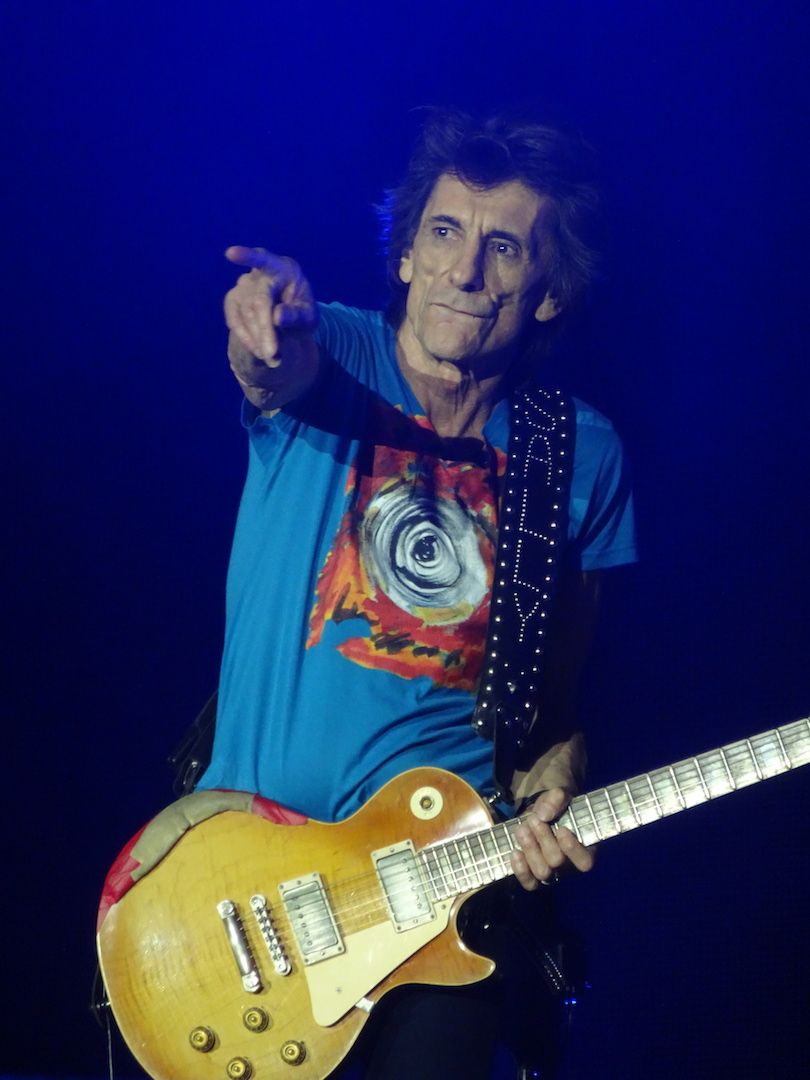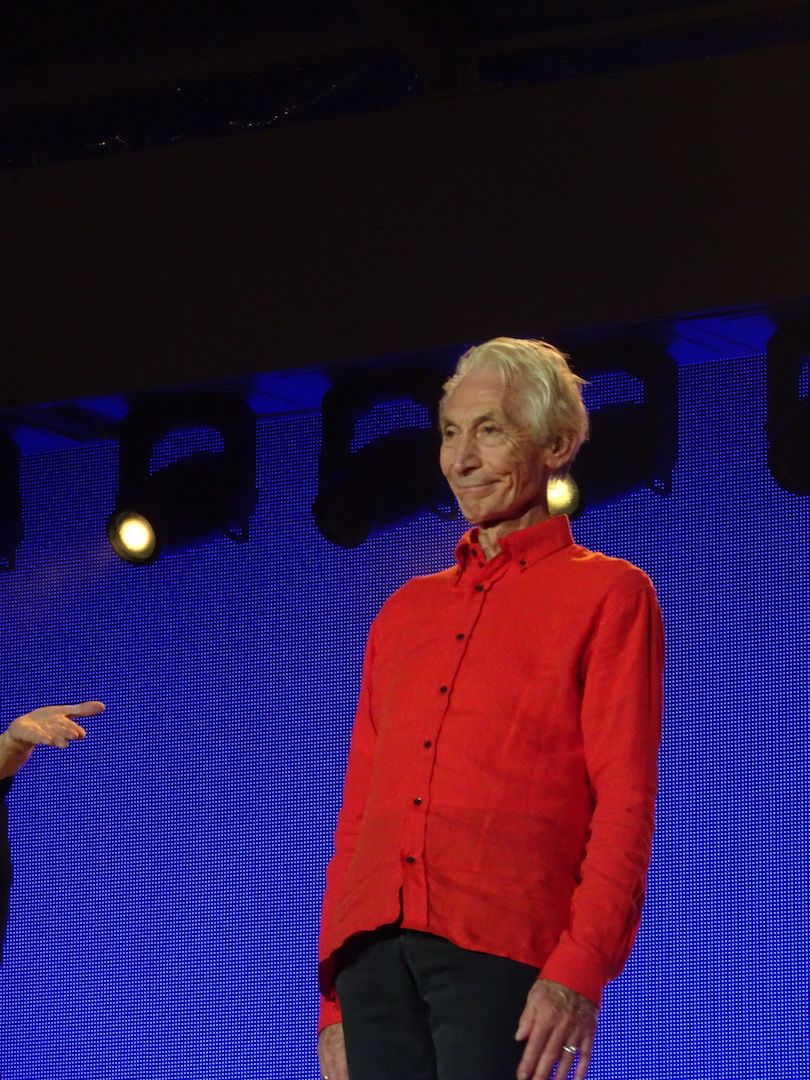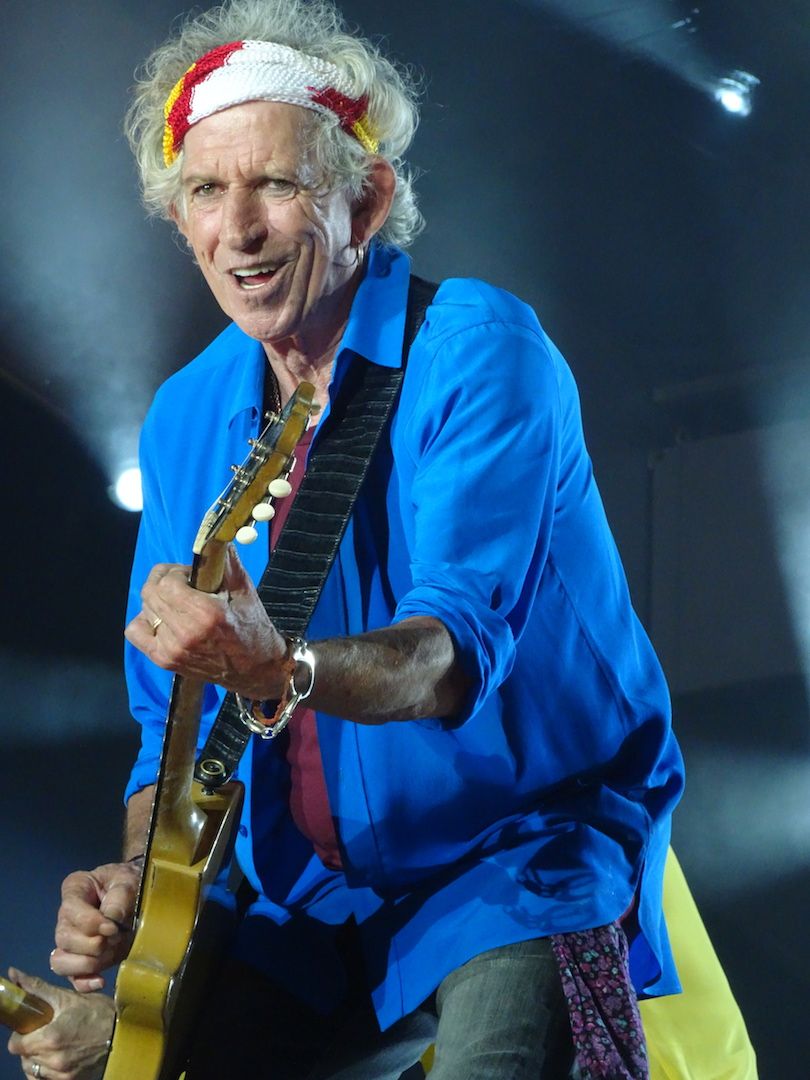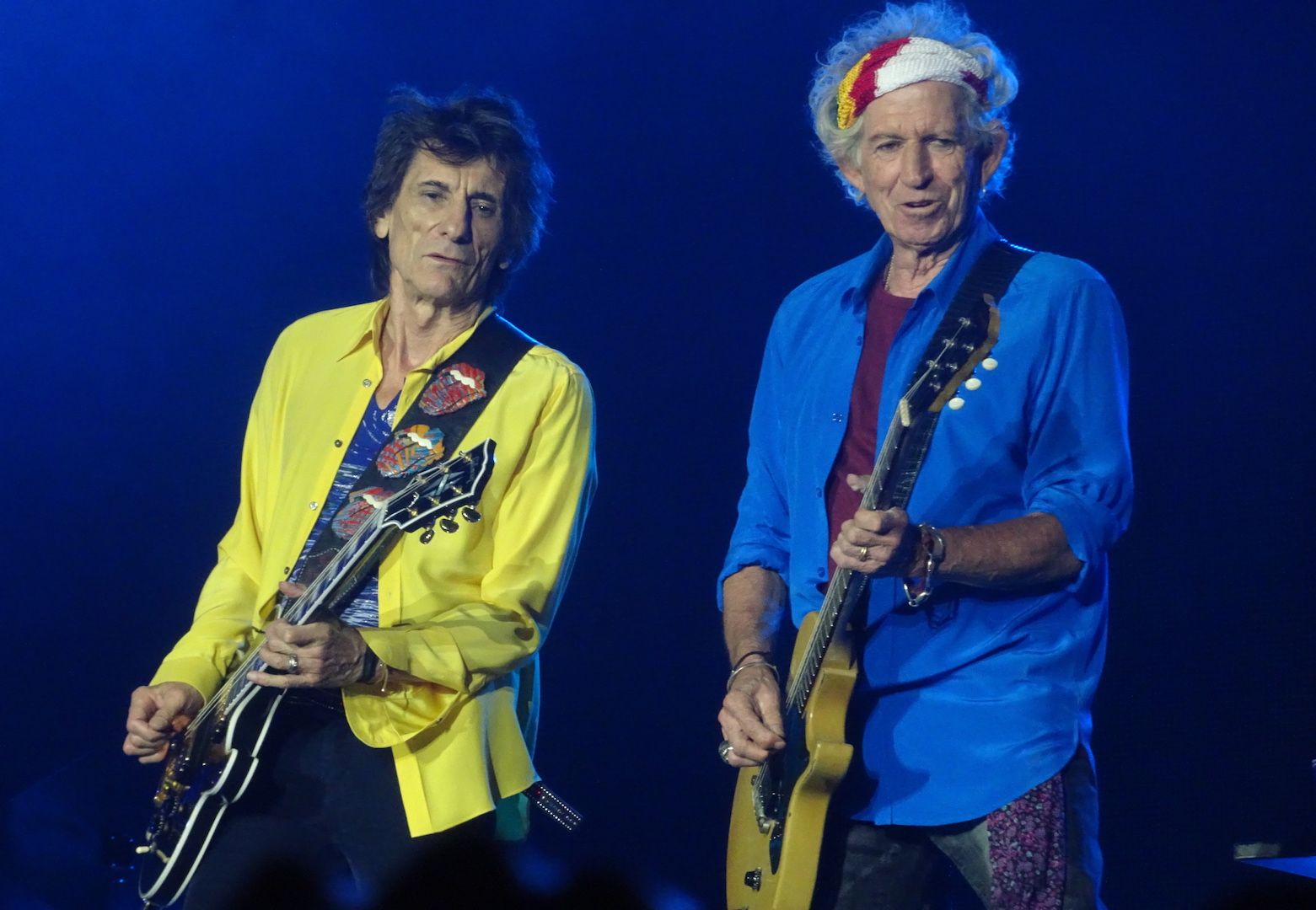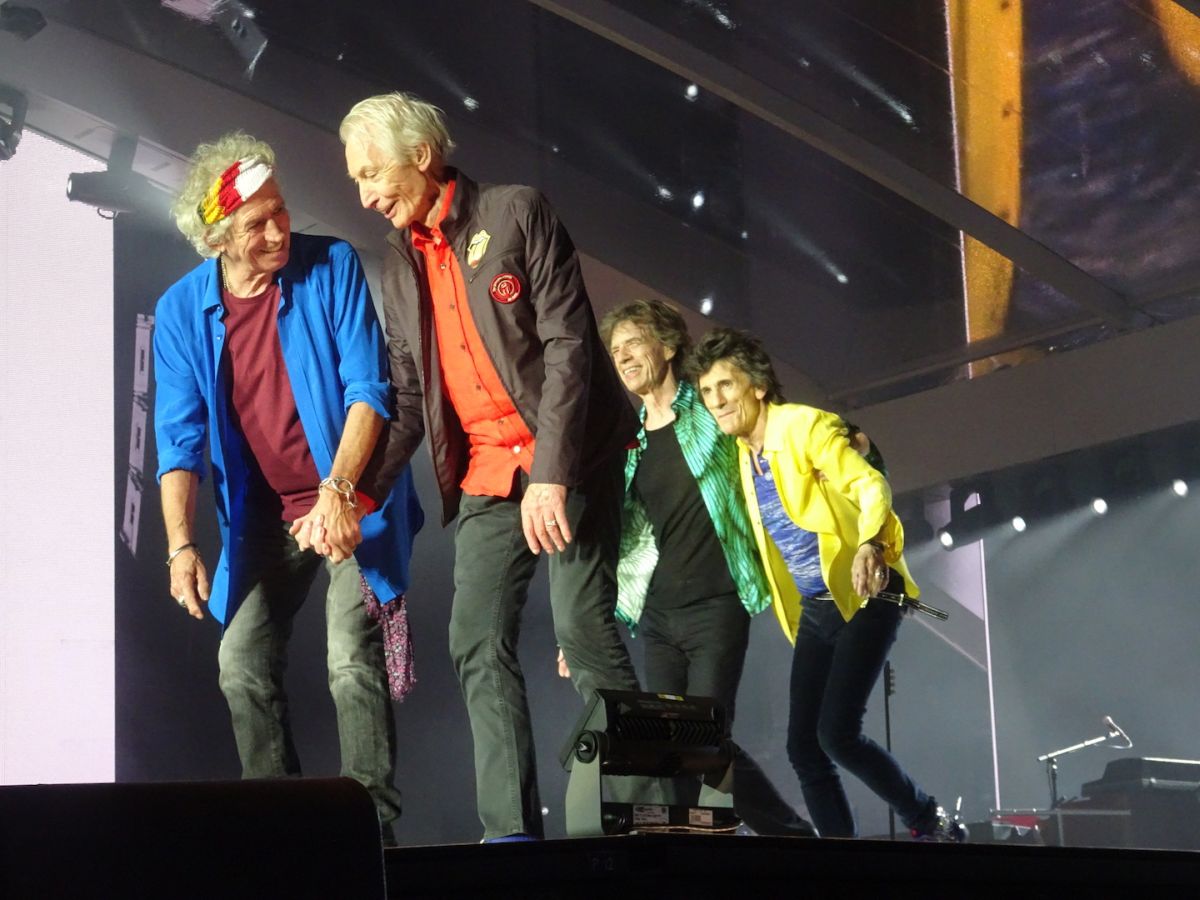 Photos by Hendrik Mulder
---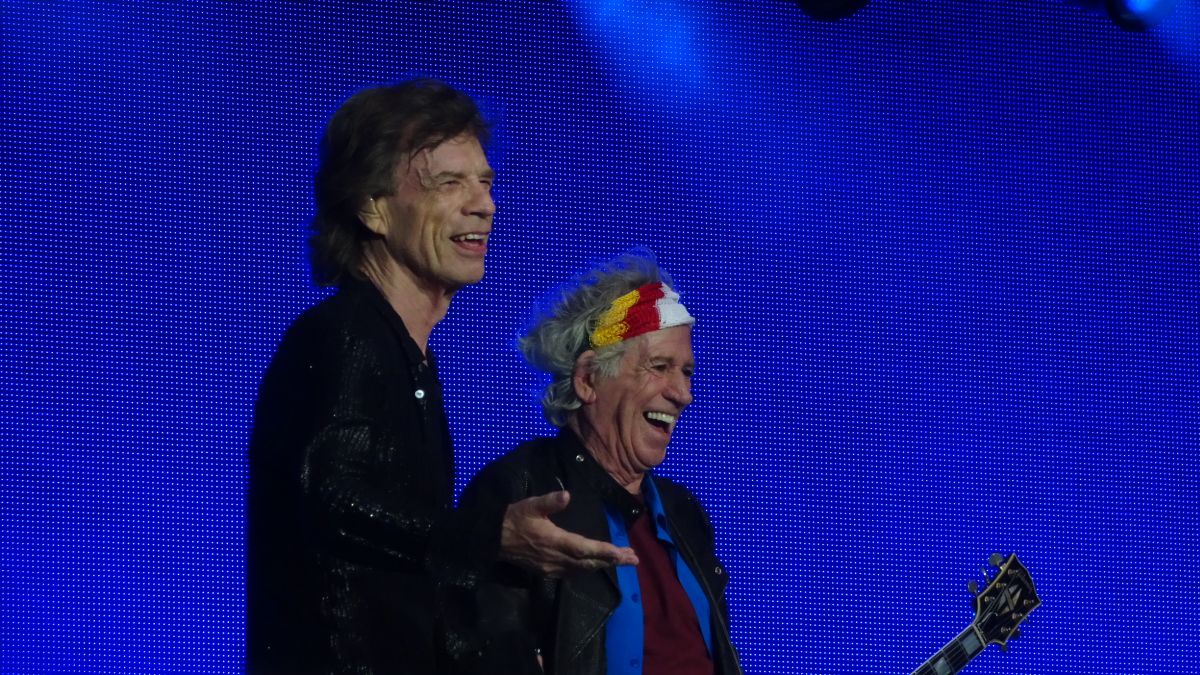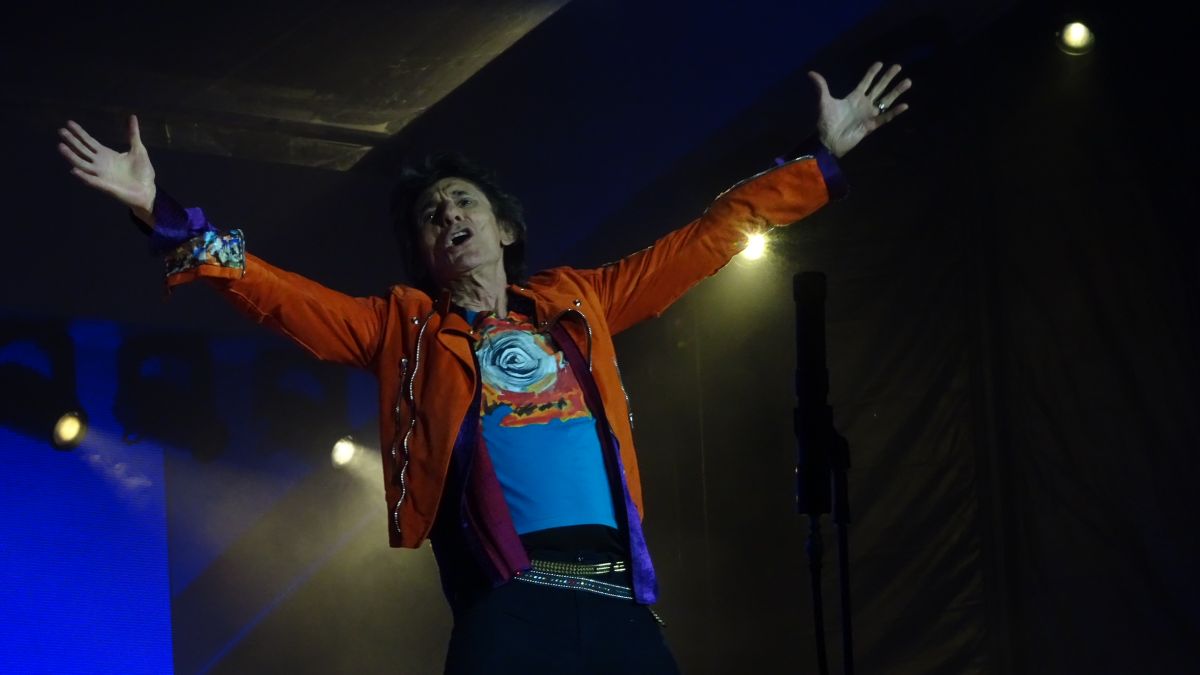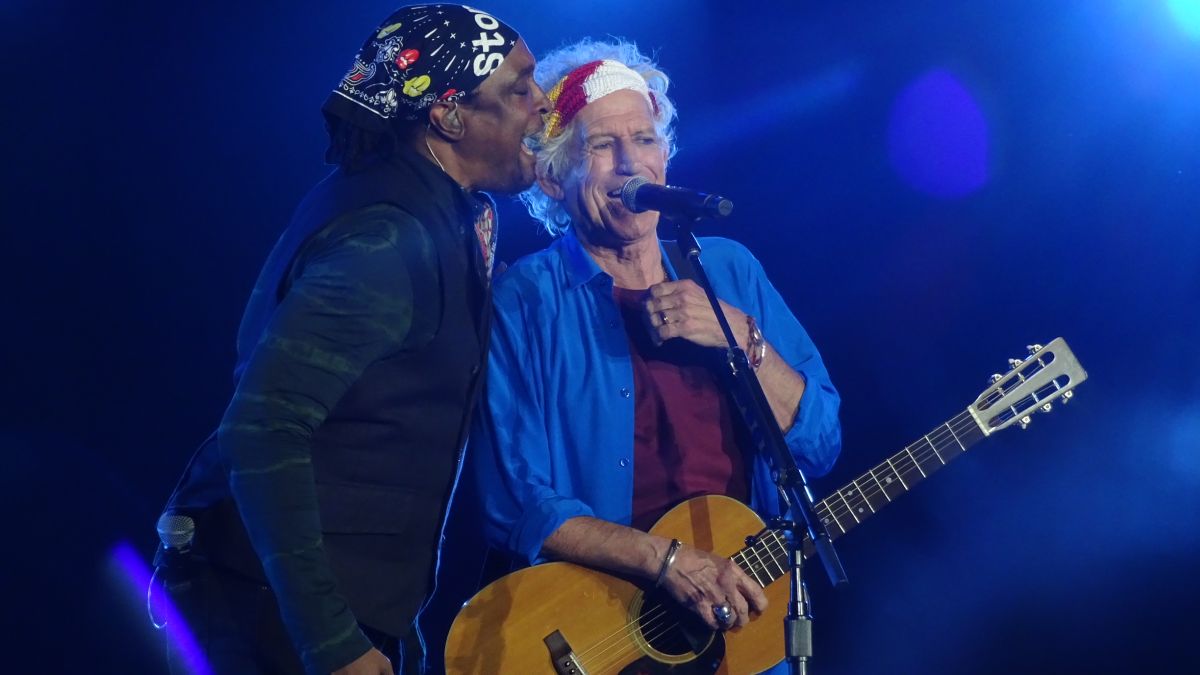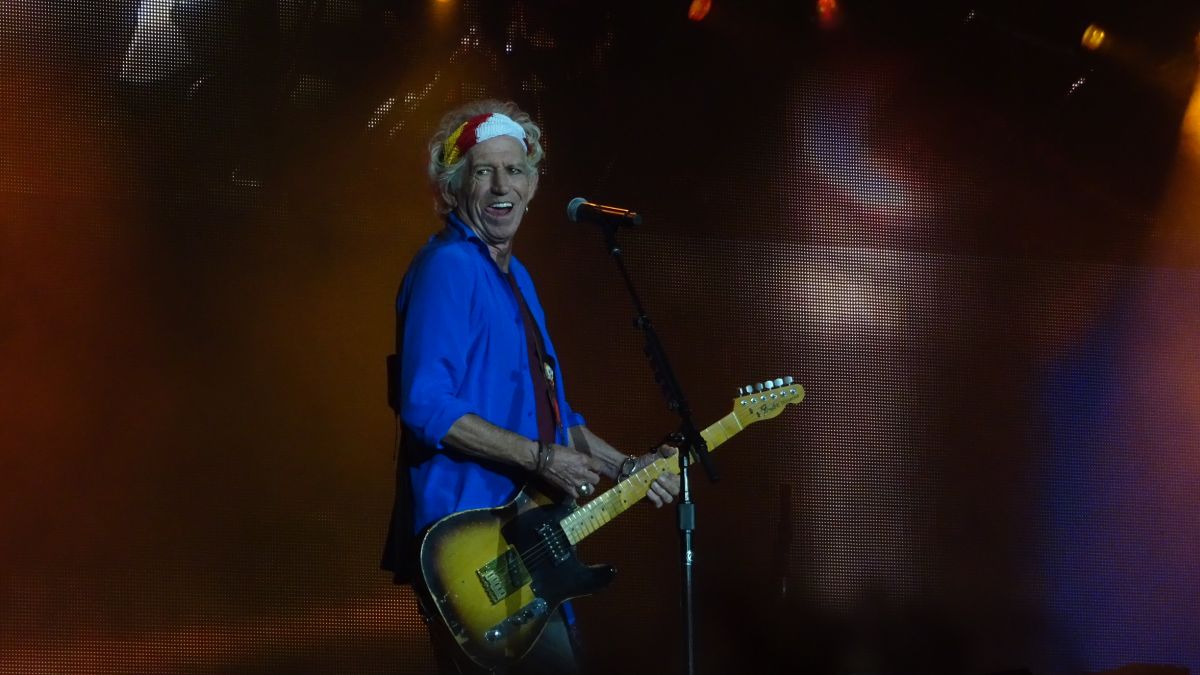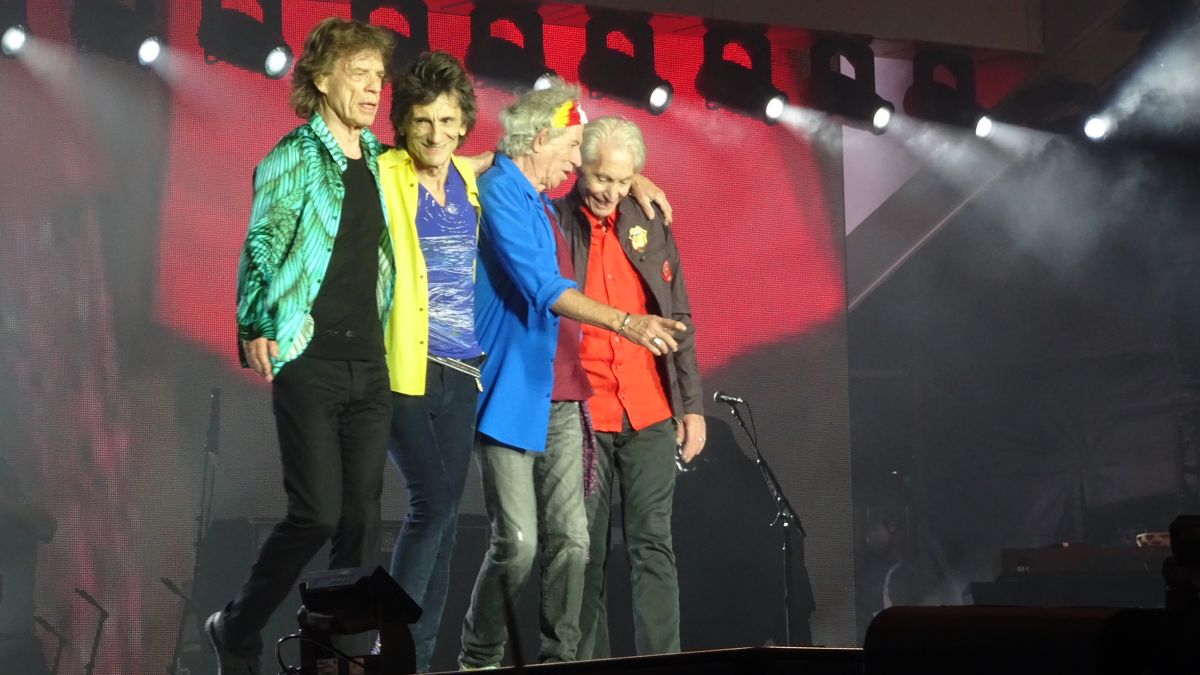 Photos by Andreea Chelsoi
---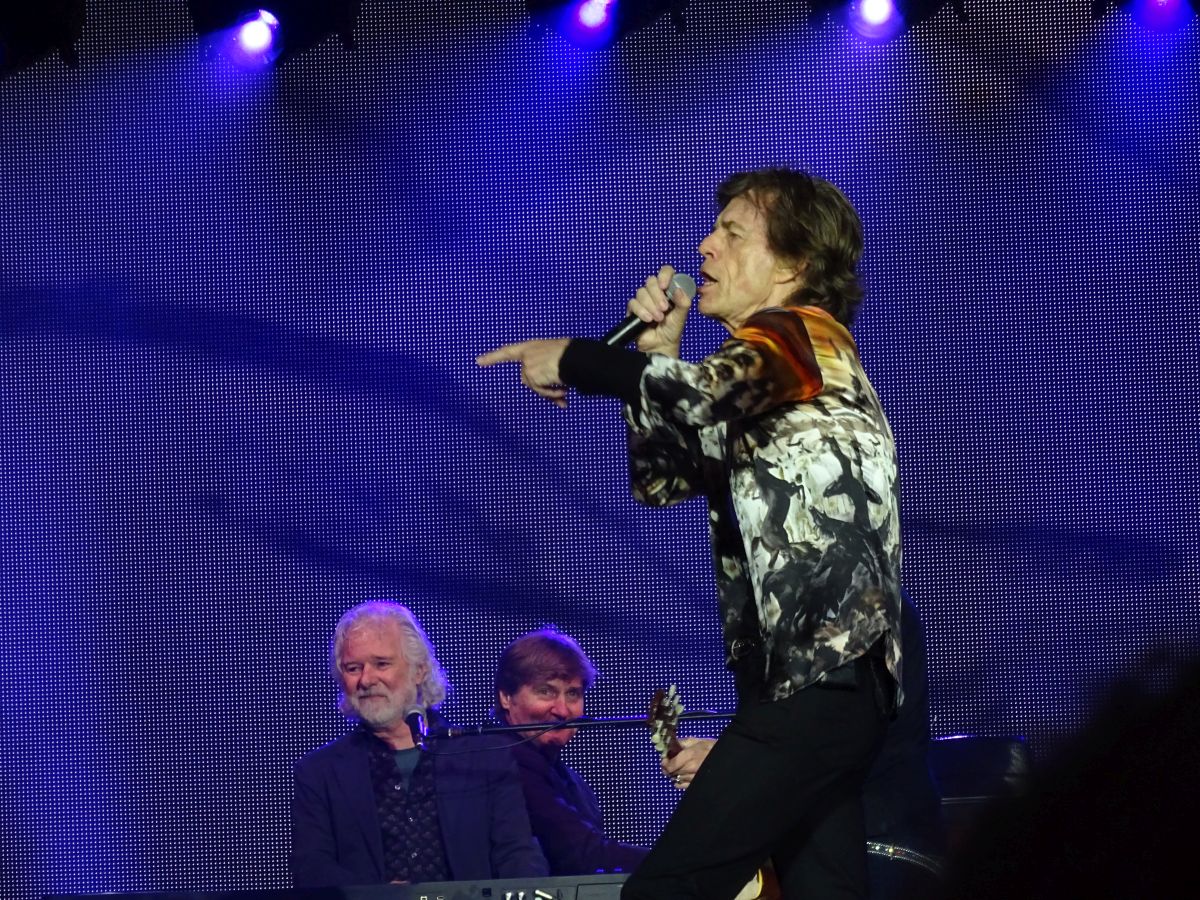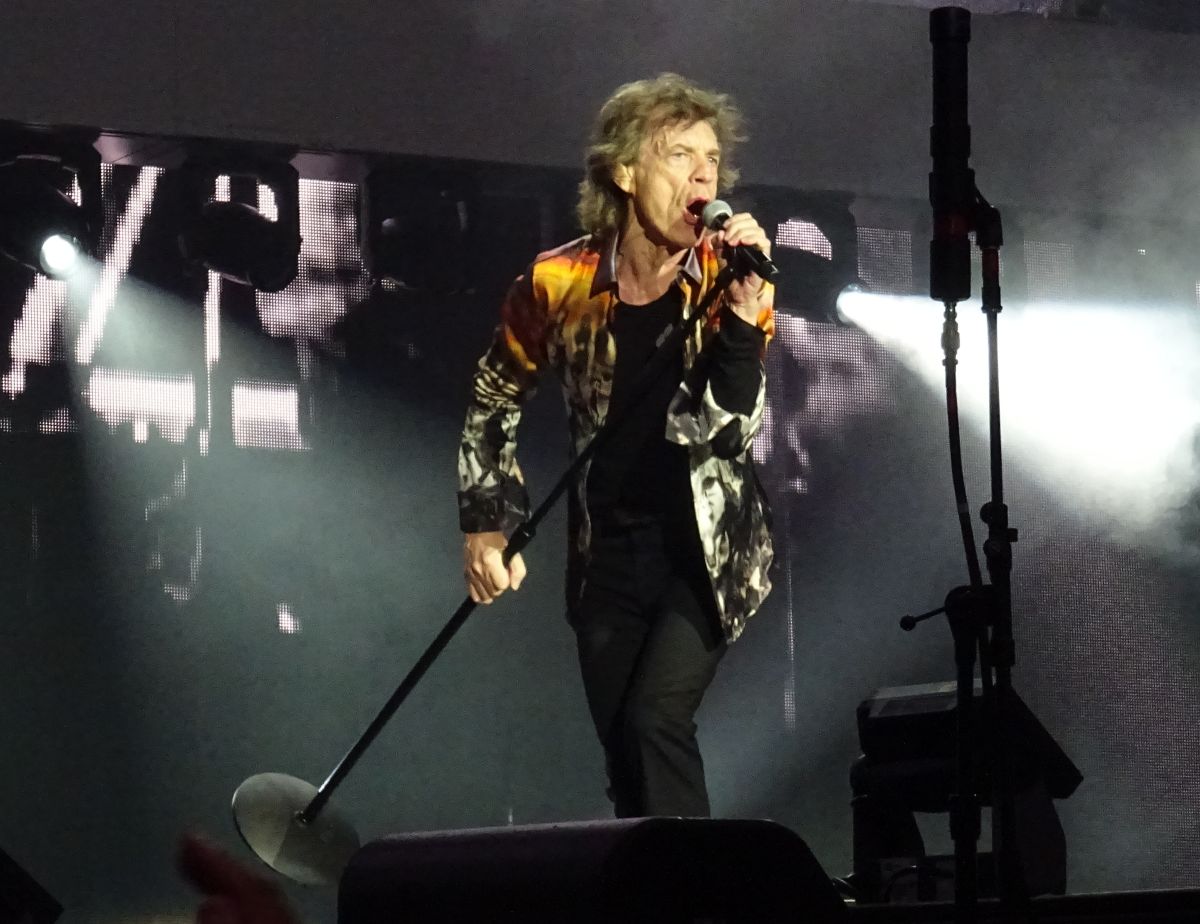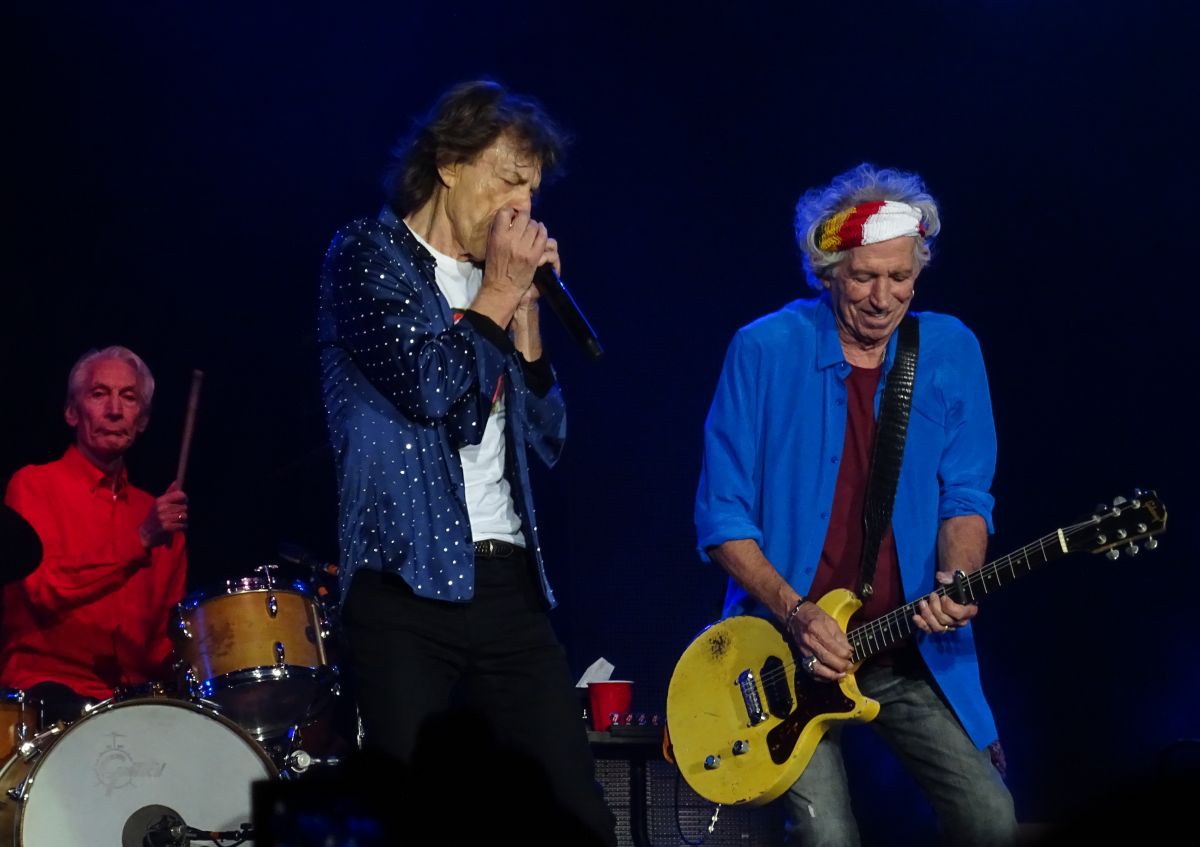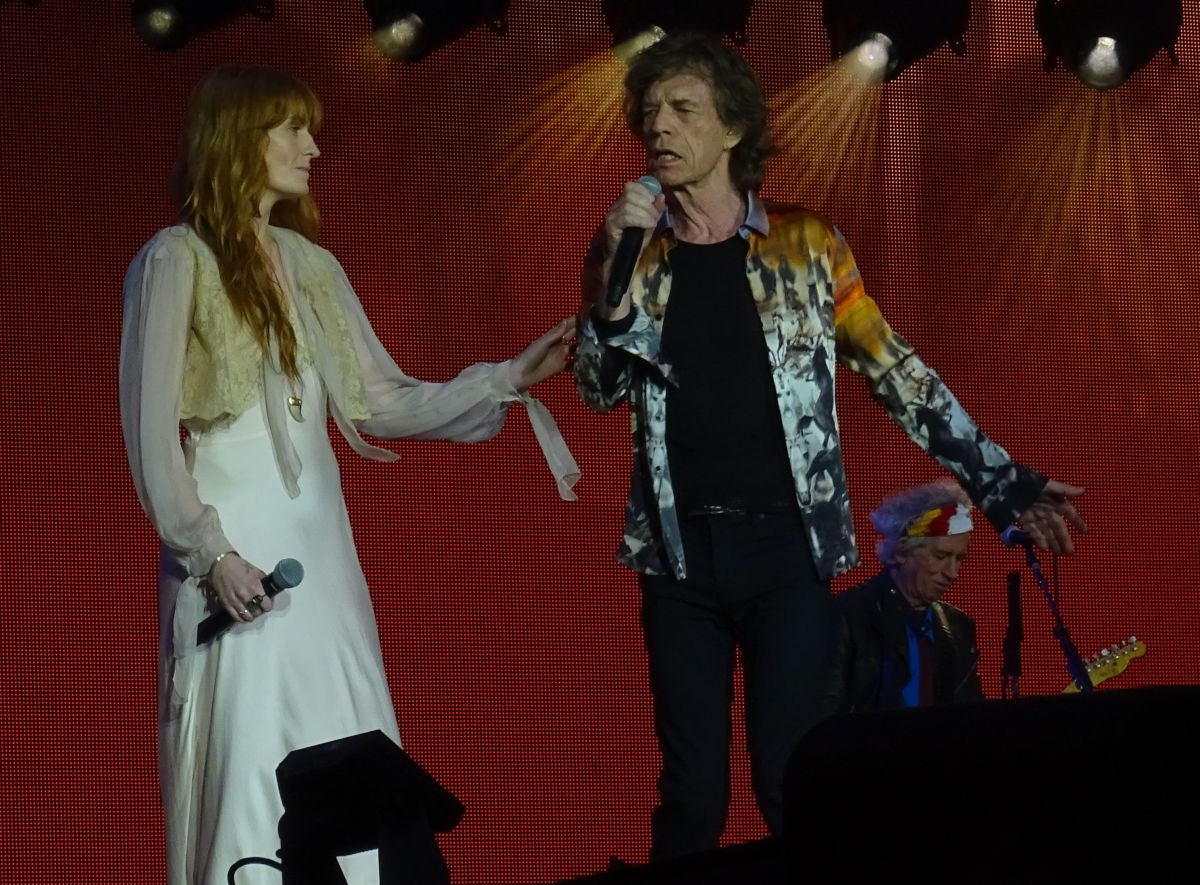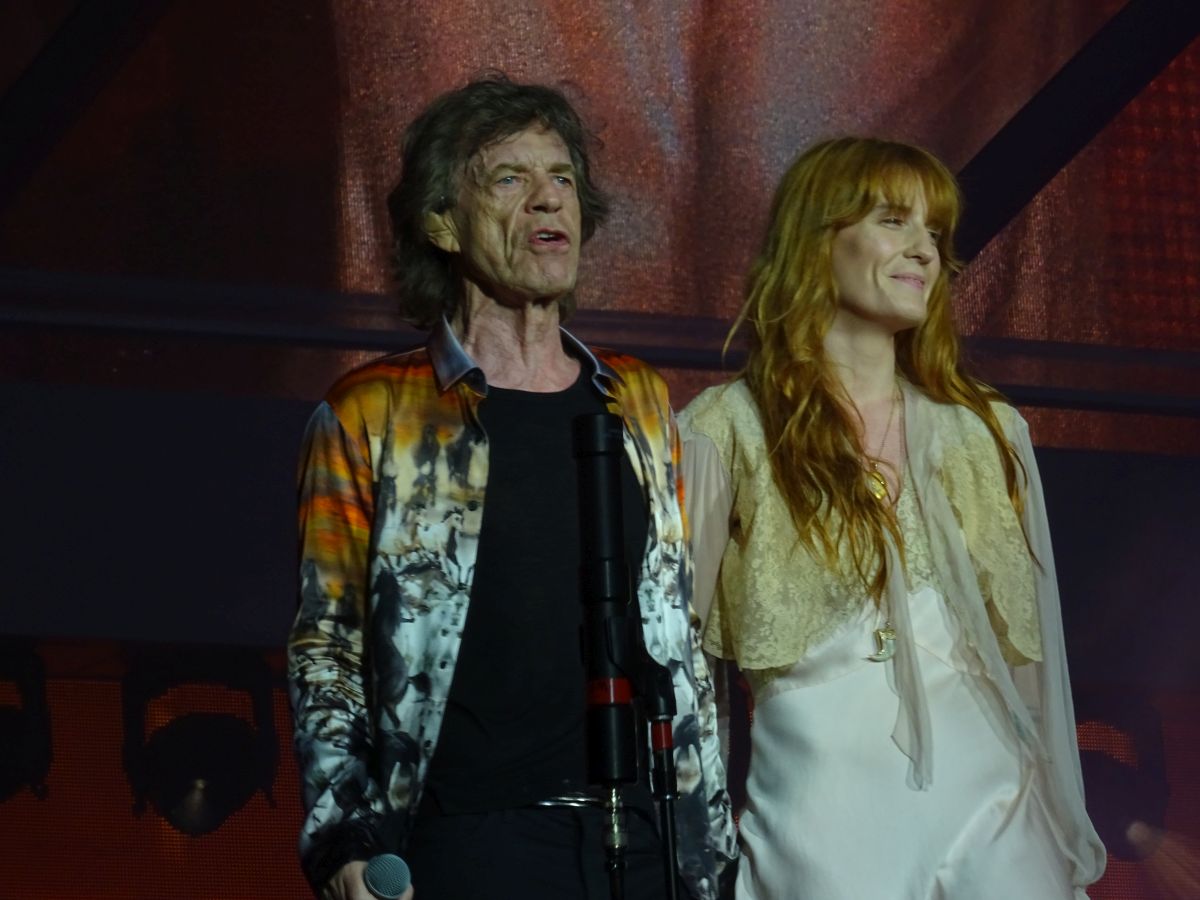 Photos by Bjornulf Vik
---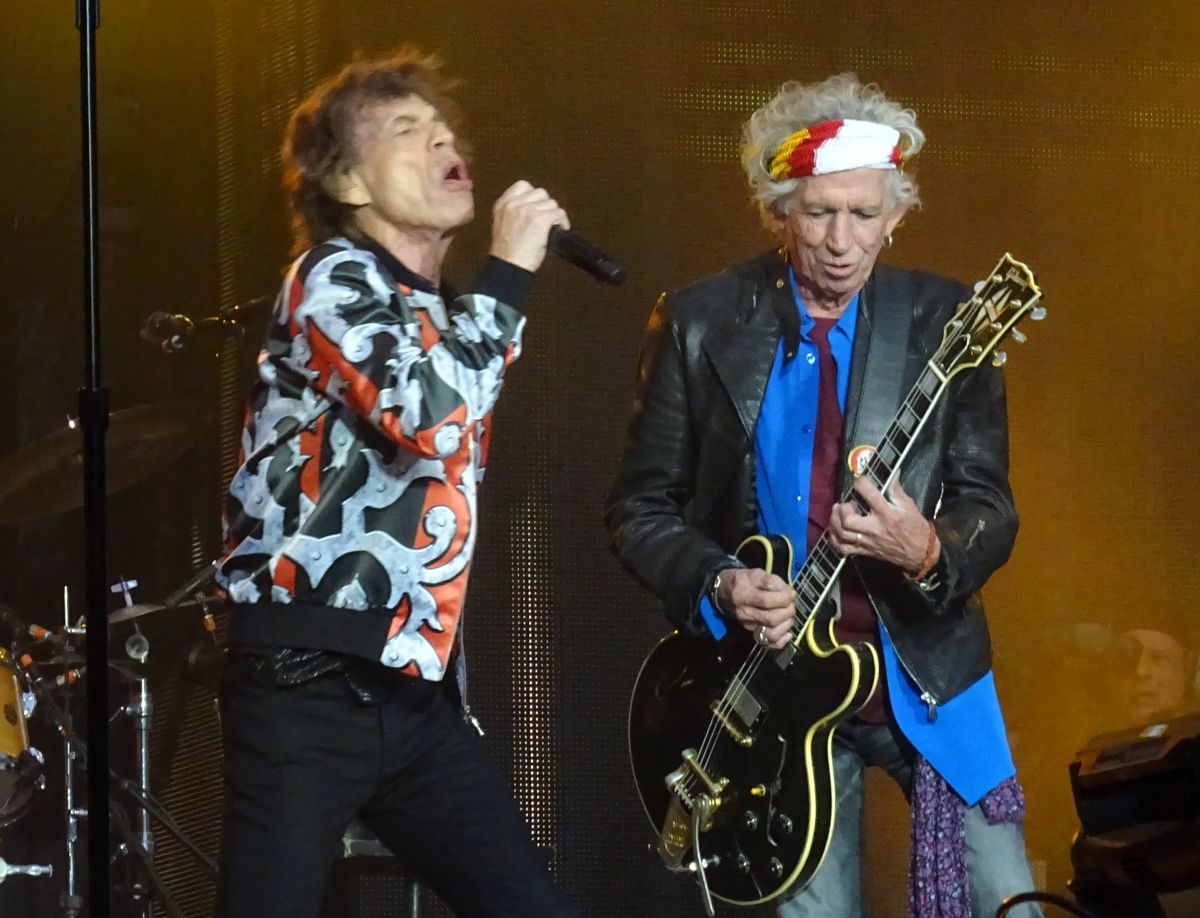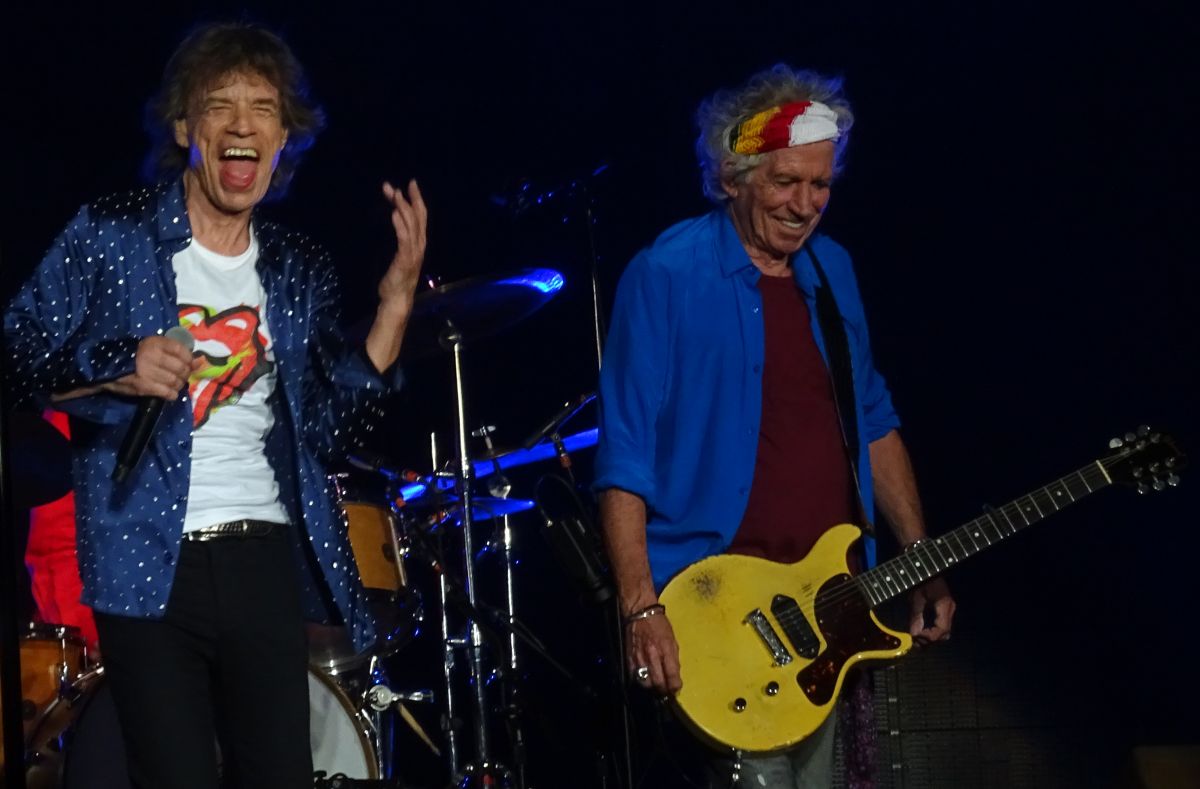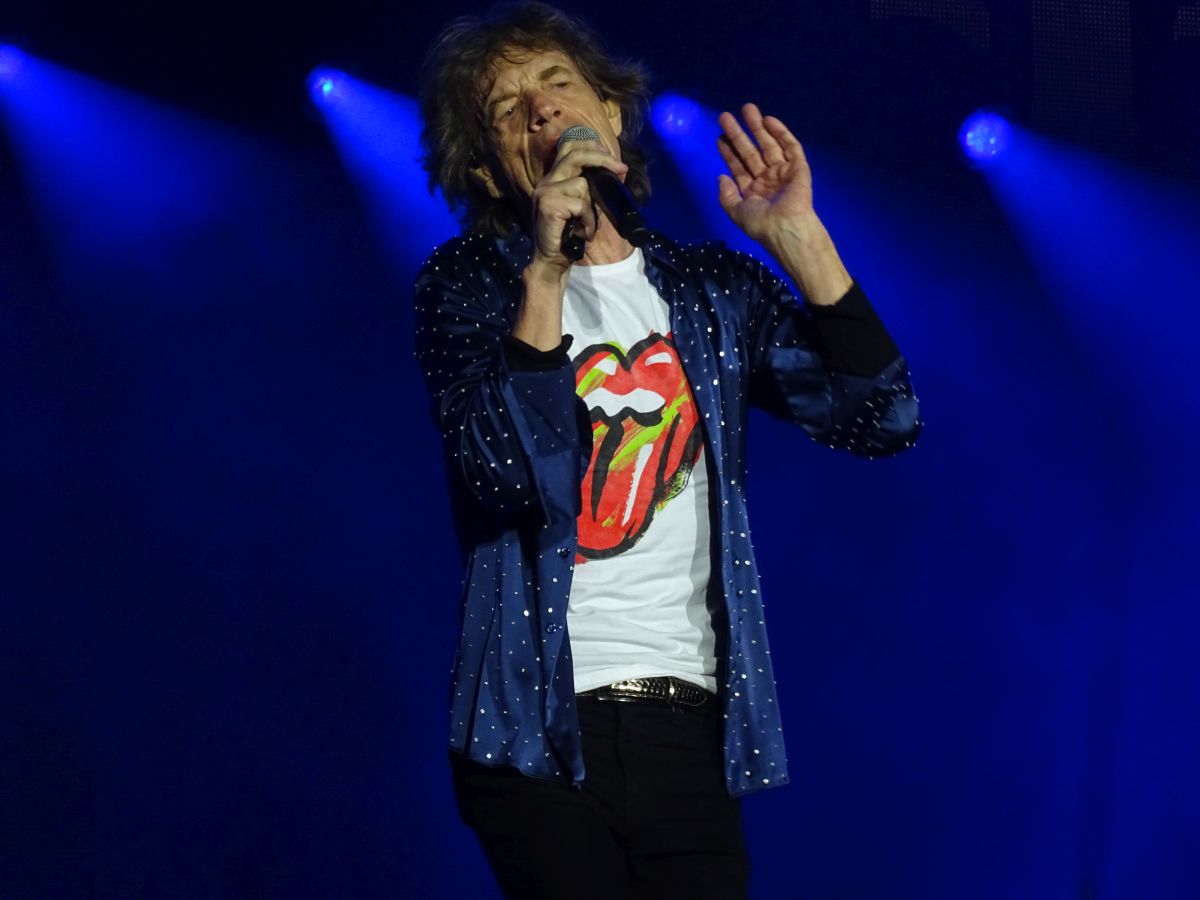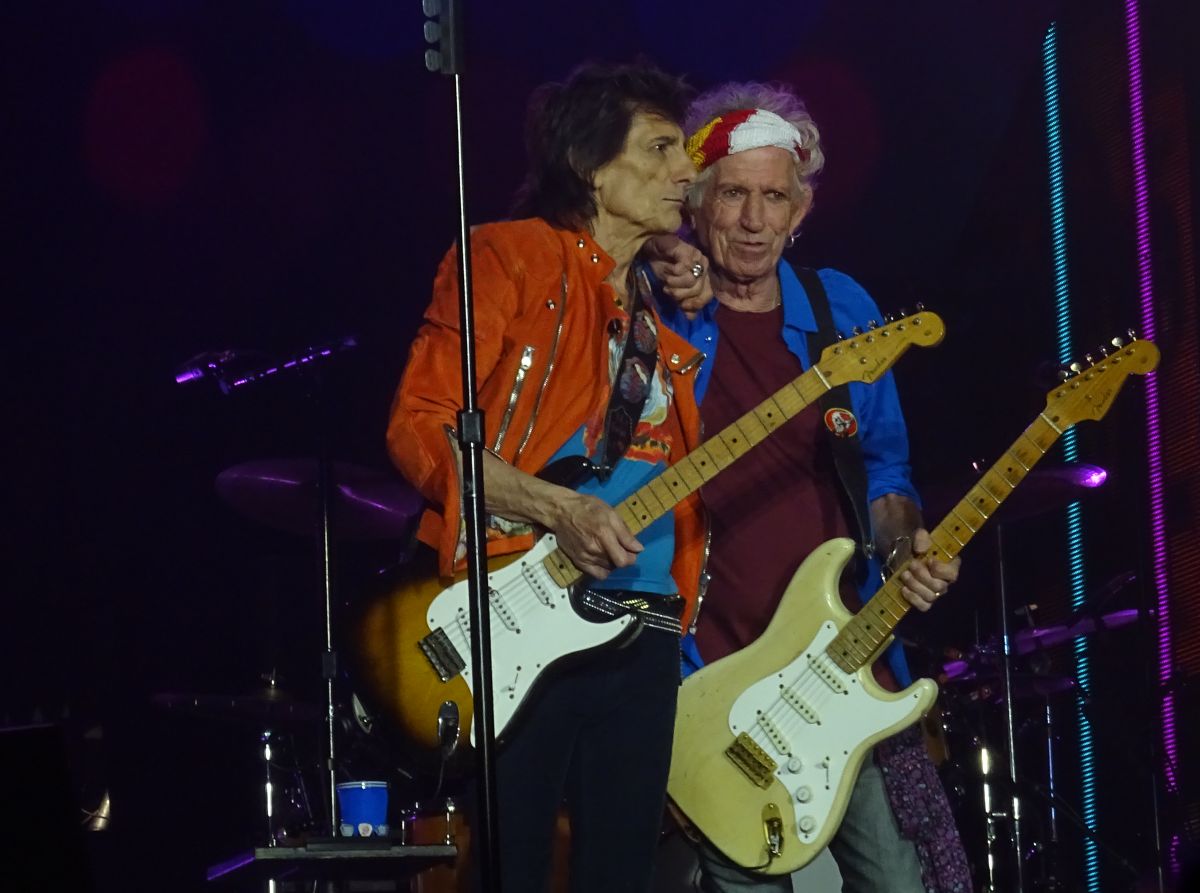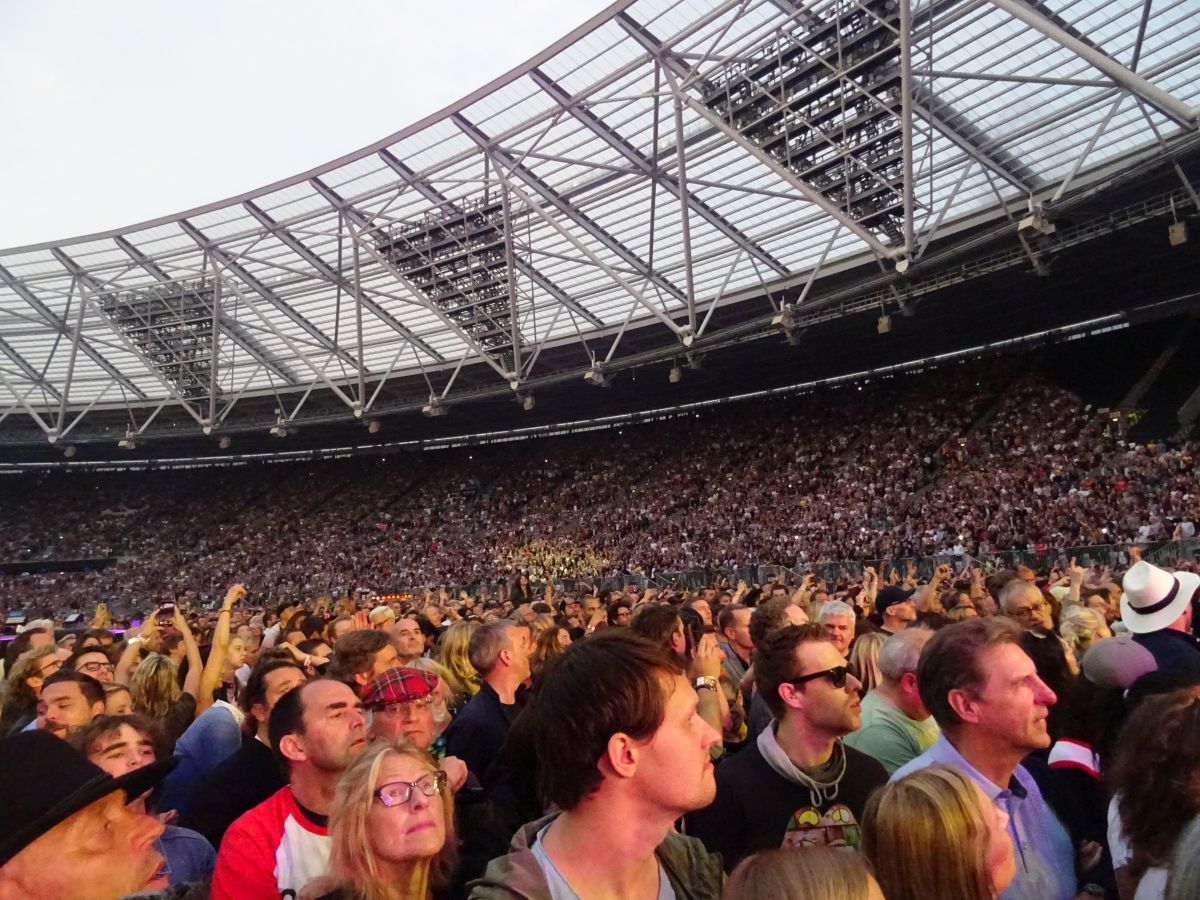 Photos by Bjornulf Vik
---
This page will change over the next few days, as you and other fans send reviews, set lists and reports. Please send your e-mail to IORR. Thanks! For details and great photos from the Rolling Stones and their World Tour get the IORR magazines.