---
These are the latest Rolling Stones news and updates for you! IORR is a non profit fan club run by fans for fans. All parts of the It's Only Rock'n Roll web site is copyright of The Rolling Stones Fan Club. When using information from this site, please include a reference to IORR and the main web address www.iorr.org.
---
---
The Rolling Stones
Morumbi Stadium
Sao Paulo, Brazil
Saturday February 27, 2016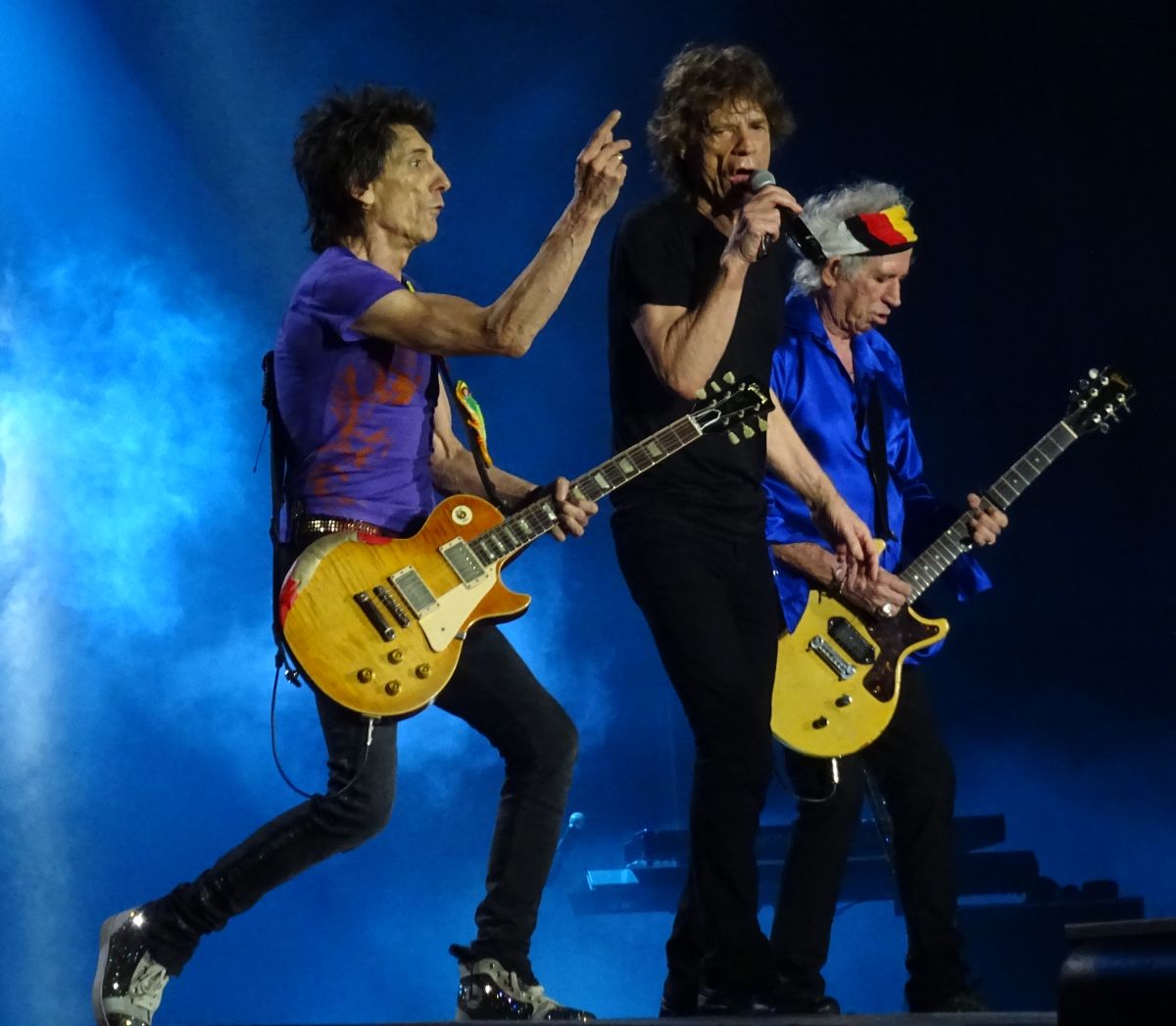 The Rolling Stones live in Sao Paulo Brazil 27-Feb-2016 - Photo by Bjornulf Vik
The set list
Jumping Jack Flash
It's Only Rock'n Roll
Tumbling Dice
Out Of Control
All Down The Line
She's A Rainbow (by request)
Wild Horses
Paint It Black
Honky Tonk Women
--- Band introductions
Slipping Away (Keith)
Before They Make Me Run (Keith)
Midnight Rambler
Miss You
Gimme Shelter
Start Me Up
Sympathy For The Devil
Brown Sugar
--- Band off stage
You Can't Always Get What You Want (with choir)
Satisfaction
---

Show start :  8:59pm
Show end   : 11:17pm

---
---
Reports please!!!
Please send your comments, reviews, links and more in English, Spanish or Portugese to:

[email protected]
---
Review by Dean Goodman
Similar in vibe to the Rio show last Saturday, Sao Paulo #2 was like a big party where beer sales all the way to the dying notes of "Satisfaction" must have been through the roof. Whereas Sao Paulo #1 brought out the subdued, hipster crowd, the second show at Morumbi had a more diverse turnout, and seemingly every girl on the floor spent time on someone's shoulders.

Some things were similar, including the fixation with selfies and the apparent ignorance of the Stones' back catalog. No one seemed to care that the Stones played "All Down the Line" for the first time on tour, or "She's a Rainbow" for the second time. They seemed more thrilled by "Wild Horses" - and the unfortunate slow-dance between Bernard and Sasha - and "Miss You." And Mick's mention of "Corinthians" (and the other local football teams) sent my Corinthians fanatic-friends into a paroxysm of ecstasy. They can now die happy.

Musically, the Stones have generally settled into a comfortable groove. But they still threw out a few surprises, including a bluesy intro to "Midnight Rambler" and then a "Green Onions"-style R&B interlude during the chanting section. Mick experimented with a slightly different vocal arrangements during the second half of "Jumpin' Jack Flash." And "Satisfaction" brought out the couplet, "In the midnight hour, early in the morning ..."

When "She's a Rainbow" was announced as the vote winner, Mick joked: "We can't do that one. We don't know that one." Or maybe wasn't joking. It felt a bit loose, and I'm not sure he sounded on key. It's more of a Chuck Leavell showcase anyway. But it's still a nice addition to the set list.

Keith played the opening chords of "Paint It, Black" and "Gimme Shelter" with all the finesse of a wrecking ball. Maybe Ronnie should take over these spotlight roles. And "Slipping Away" seemed to go on for about 20 minutes (not in a good way). It rained moderately during "Gimme Shelter" and "Start Me Up," which was welcome. It was getting pretty hot and sweaty out there. The delicate locals immediately put on their plastic-bag raincoats.

"Sympathy for the Devil" was officially reduced to parody when Sasha did her unfortunate dance, which looks as if someone is shooting at her feet, and then got hot and heavy with Mick. Hey, we're trying to evoke Satan here, not the Pussycat Dolls.

Finally! We got a glimpse of a topless girl on the video screen, during "You Can't Always Get What You Want." I expect big things from Colombia, so to speak.
---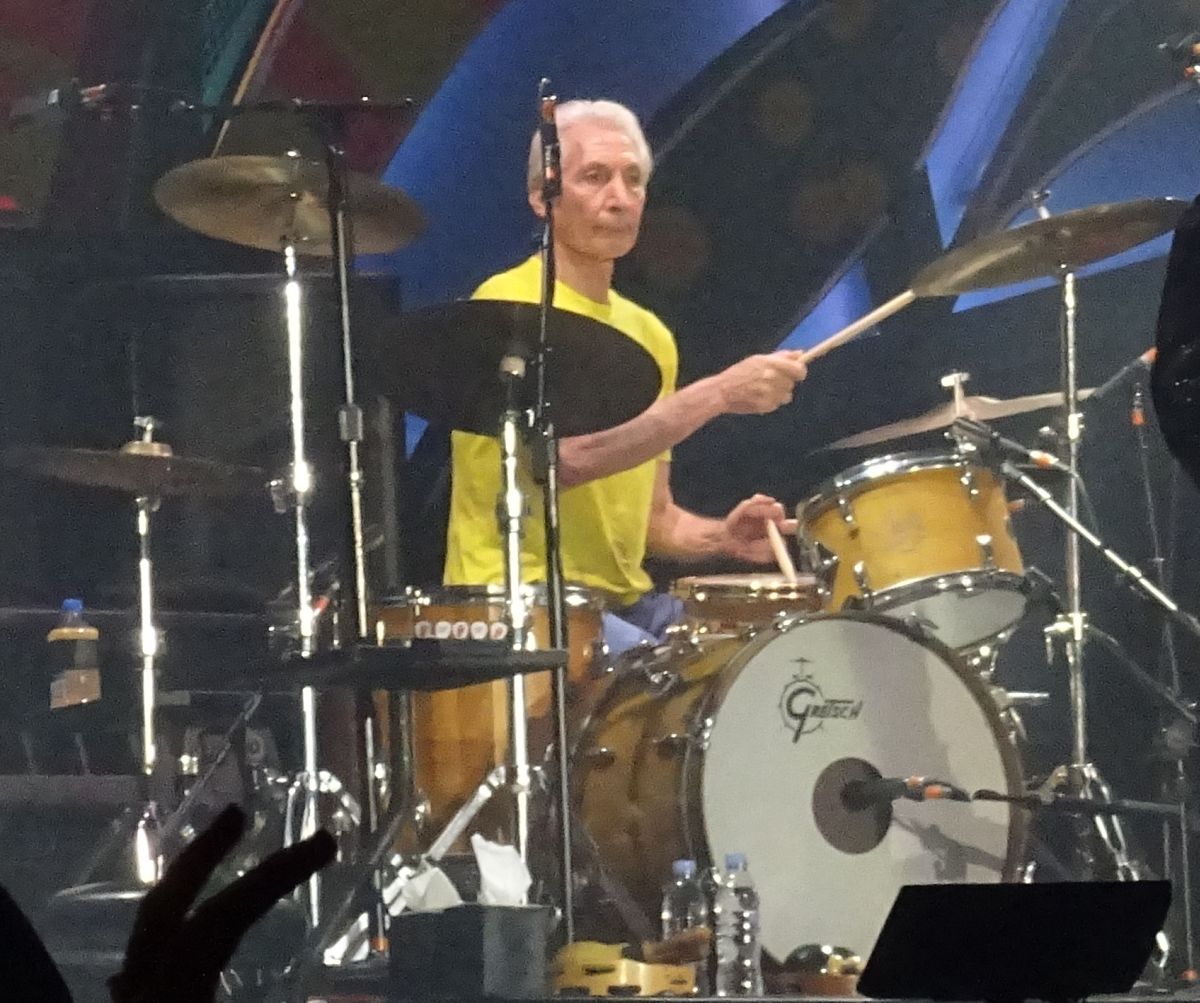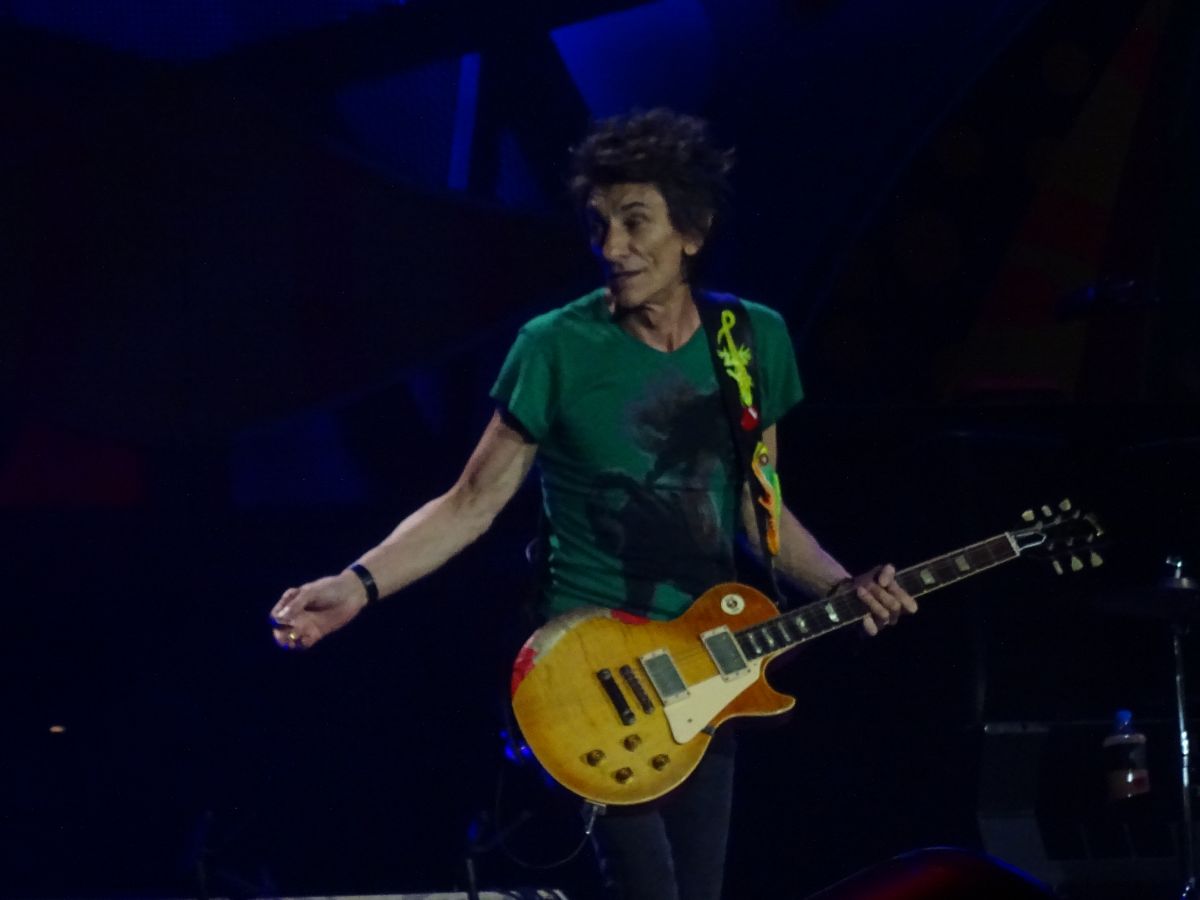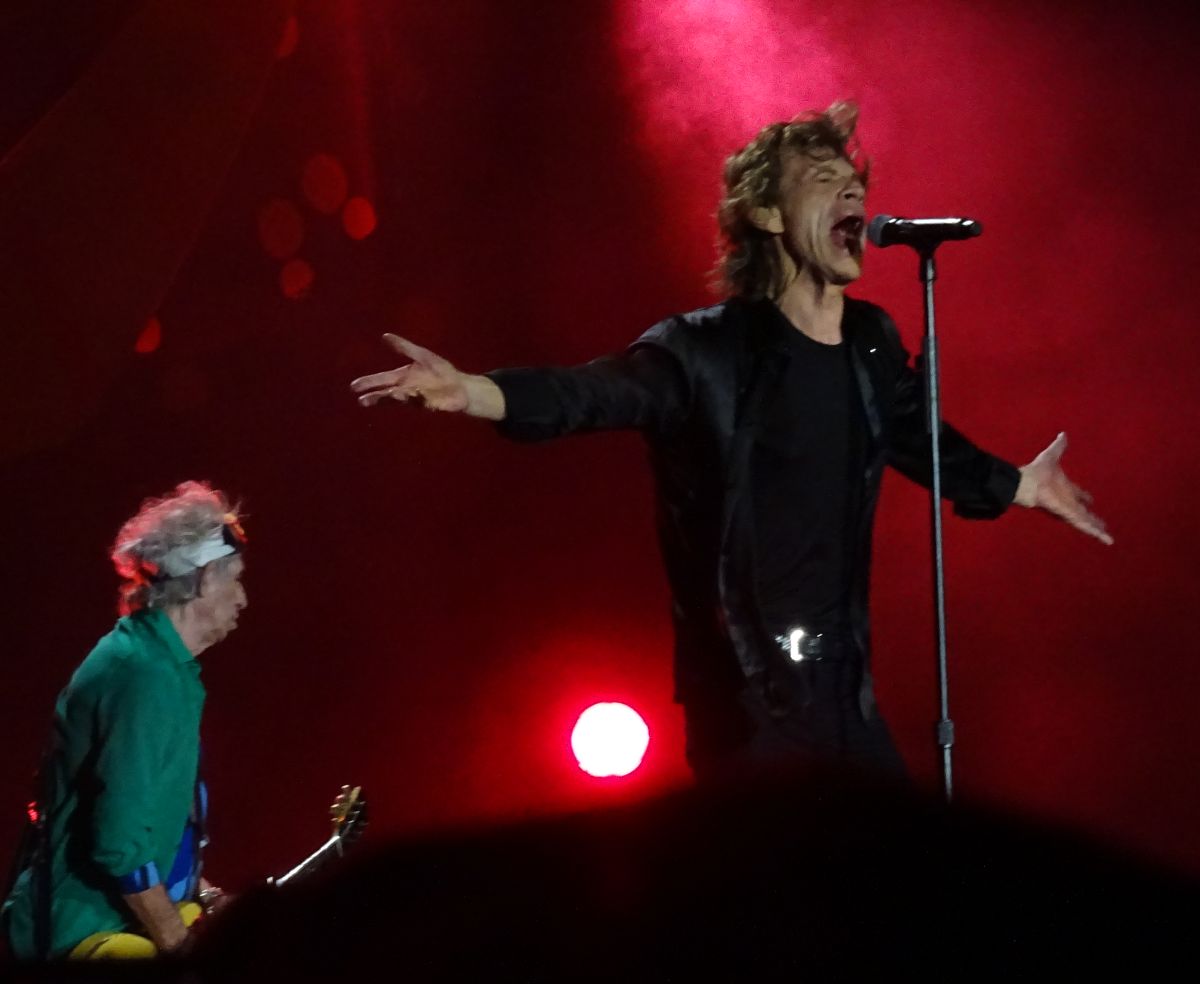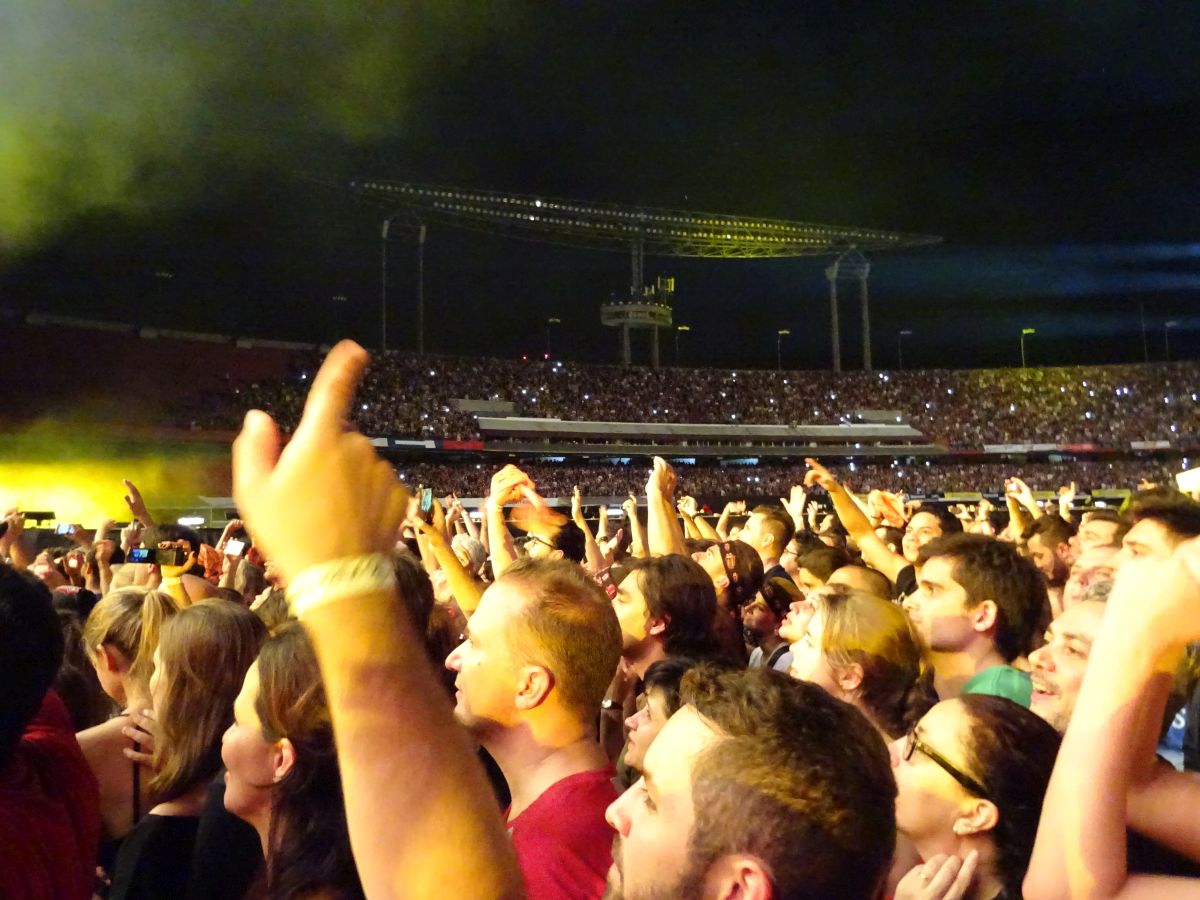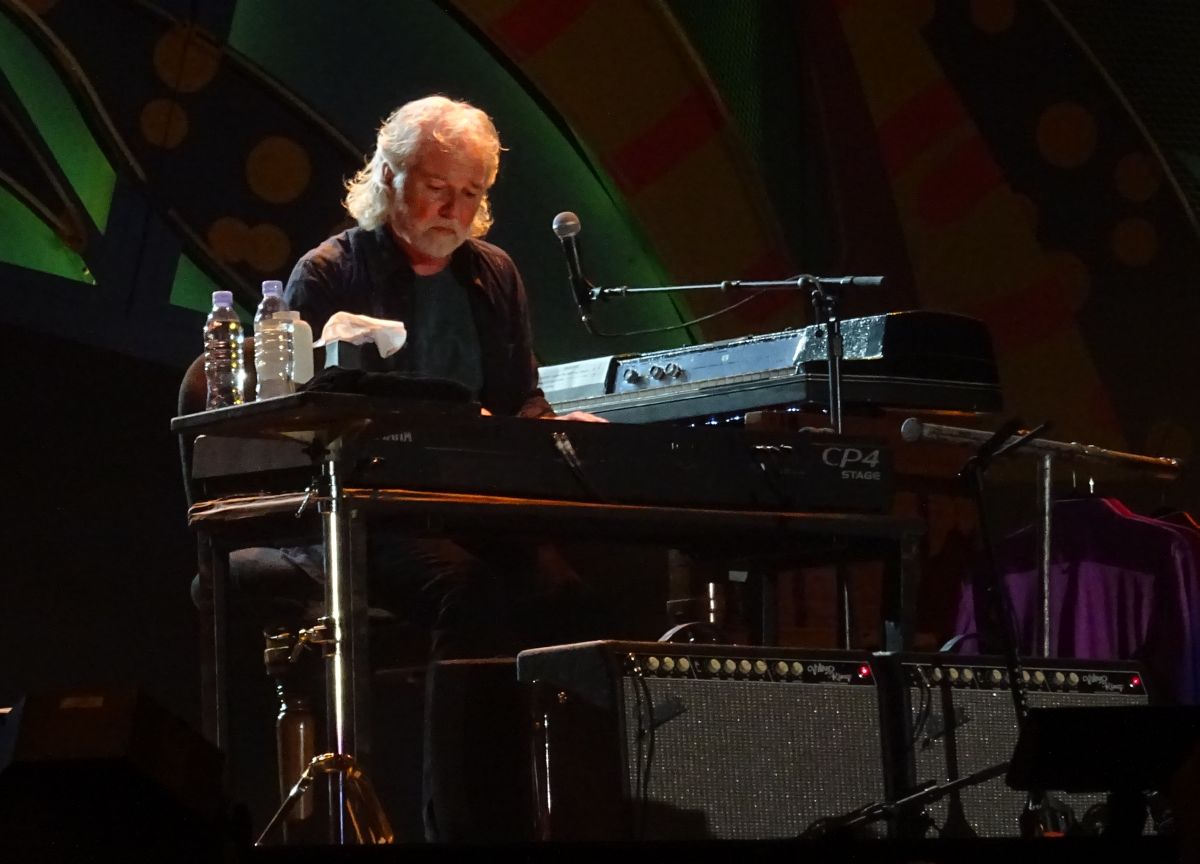 ---
Review by Bjornulf Vik
"She's A Raibow" was my favorite at this show. It is such a great song. When you get it at a show, it is just like when a stamp collector get the final missing stamp in a series, the most precious one that is. Everyone on stage seemed to pay close attention to Chuck, as he was driving the song. True to the original, so many years later.

It started to rain just as Sasha was about to walk with Mick out to the B-stage during "Gimme Shelter". Knowing how a few drops of rain in Sao Paulo often change into the heaven opening up in few minutes, I started fumbling with my poncho as soon as I noticed the locals did the same. The visuals of Mick and Sasha in the rain with the spotlights on the B-stage were special. Then for the next few songs it rained a bit but not heavy. The crew were three to four men strong working to get the rain away from the stage and the walkway both between songs as well as during songs. After a few songs we all wrapped up our poncos and the show went on in great weather conditions.

The final bow went up in smoke. I don't think anyone saw much of the four of them up front. It was all stage smoke. I noticed people around me had lots of fireworks dust on their shoulders. I was near the stage front so I assume they added a double dose of fireworks and smoke for the last show in Sao Paulo.

It was a great show, but for me nowhere near the high standards of the first Sao Paulo show on Wednesday. First of all the band did not seem to be as tight as they use to be. Secondly everyone around me were doing selfies all through the show, meaning they push around to make group shots with half a dozen friends. Finally many around me were smoking right into my face, young fans in the 30's, both annoying and sad. But... that is just for me, I have seen them many times. Most of the fans around me tonight were in the 20's and 30's. This was their first Stones show, and they enjoyed it a lot. Keith was great as usual on the guitar, high in the mix, sharp and loud on songs such as "Sympathy For The Devil" and "Satisfaction". Mick did his part always on the move. Ronnie solid as always, and Charlie his usual self "Wembley Whammer, Wang Dang Doodle" perfect drummer...

I came to Sao Paulo one week ago worried about how this endless big city would treat me. The first evening last Sunday I did not know what to say. Then, as the days went on, the city opened up, and I managed to crack the code of the largest city in South America, I must say I came to love Sao Paulo like one of my own favorite cities in Stonesland. I wish I could stay longer, but my TAM flight to Porto Alegre is leaving at noon from the São Paulo Congonhas Airport. It has been seven great days, and two great shows. Brazil is different from Argentina, but still a solid landmark in Stonesland.
---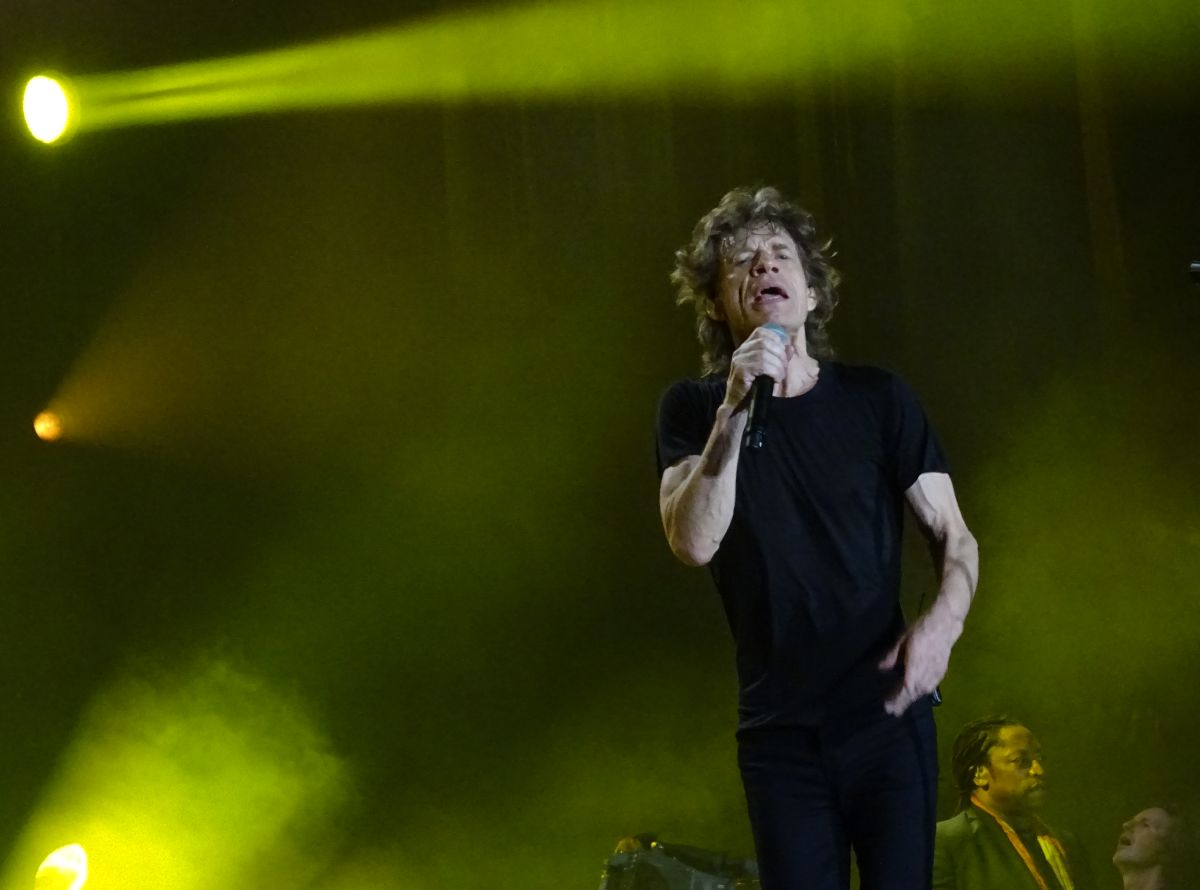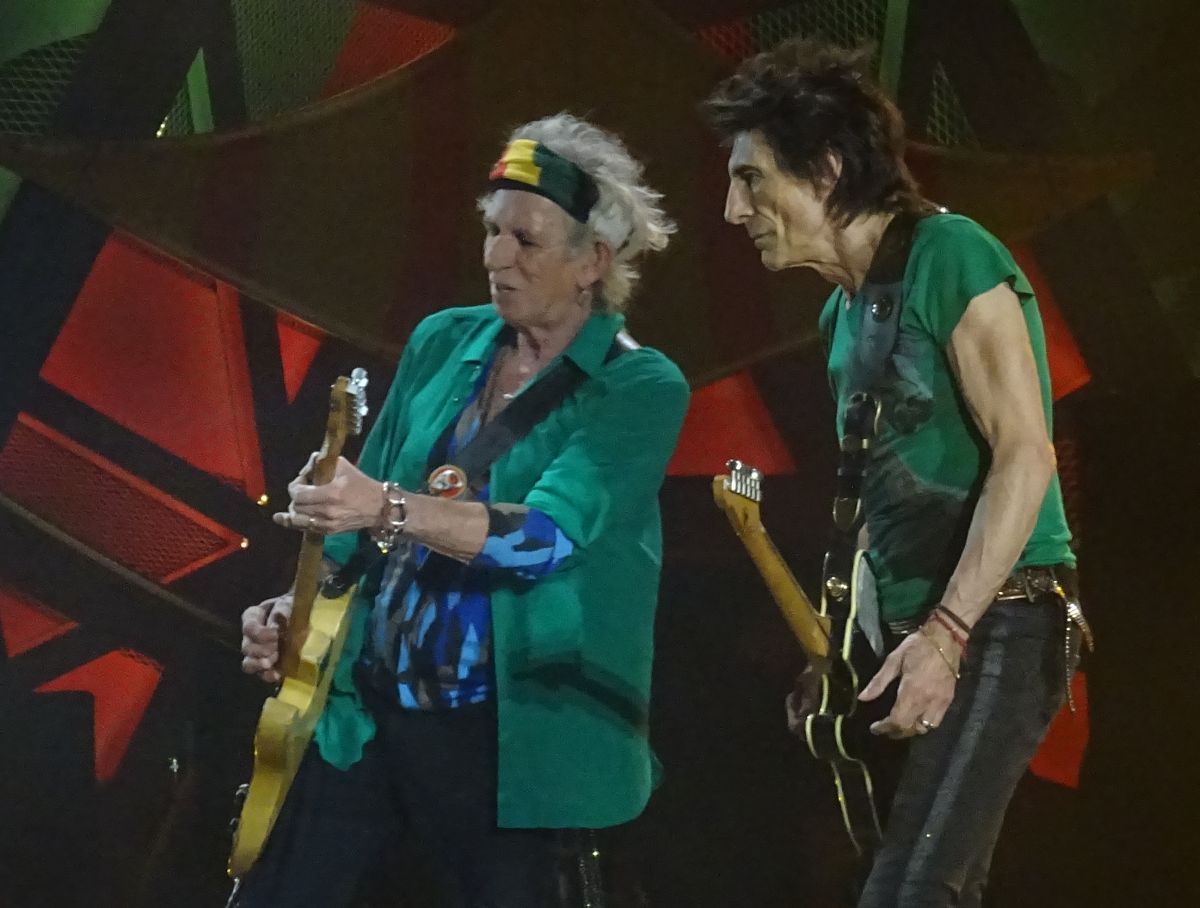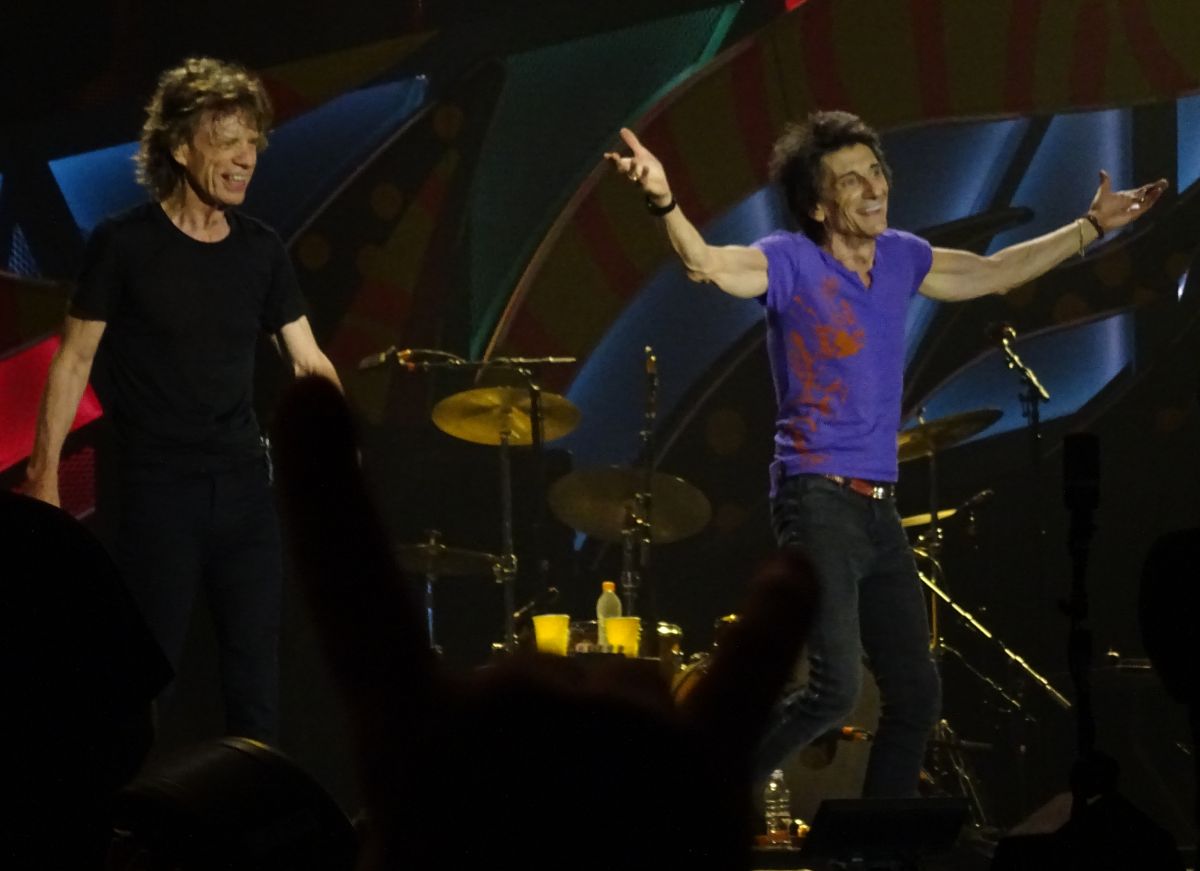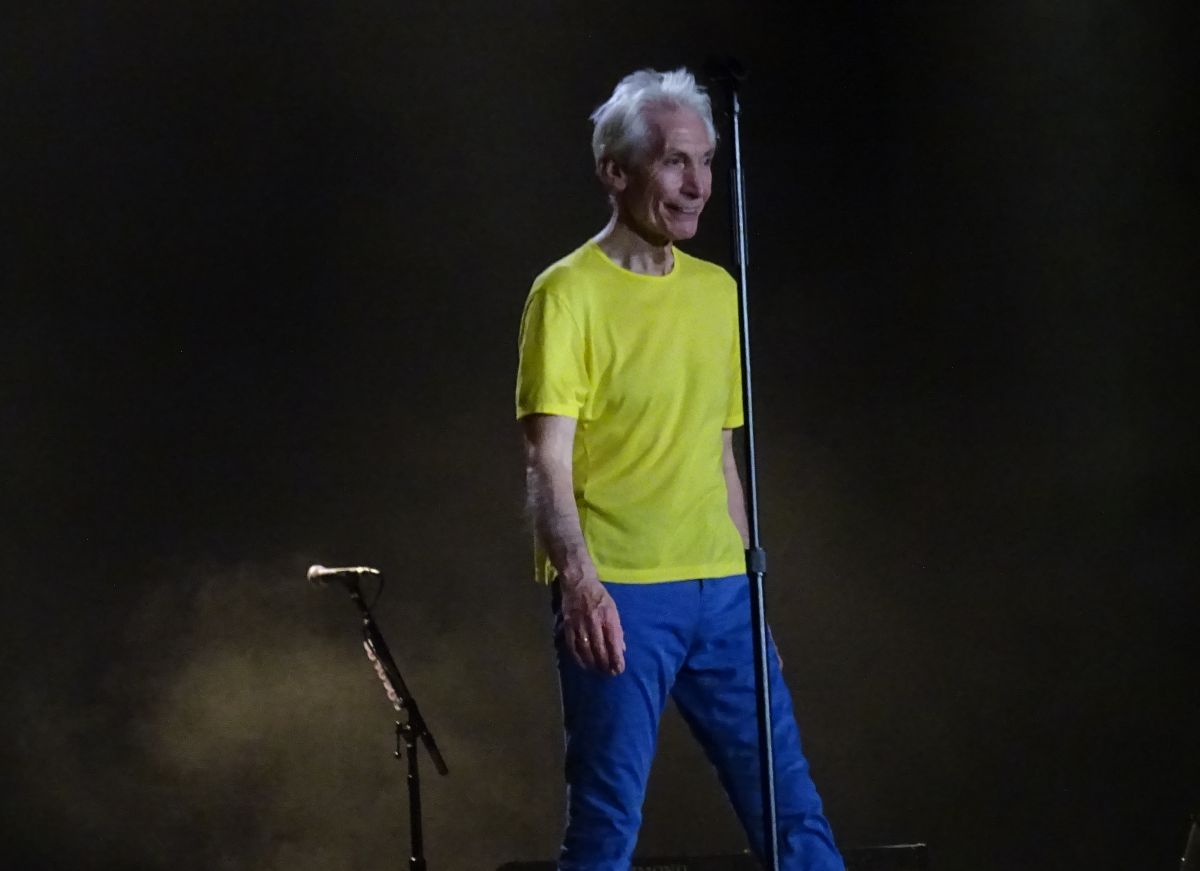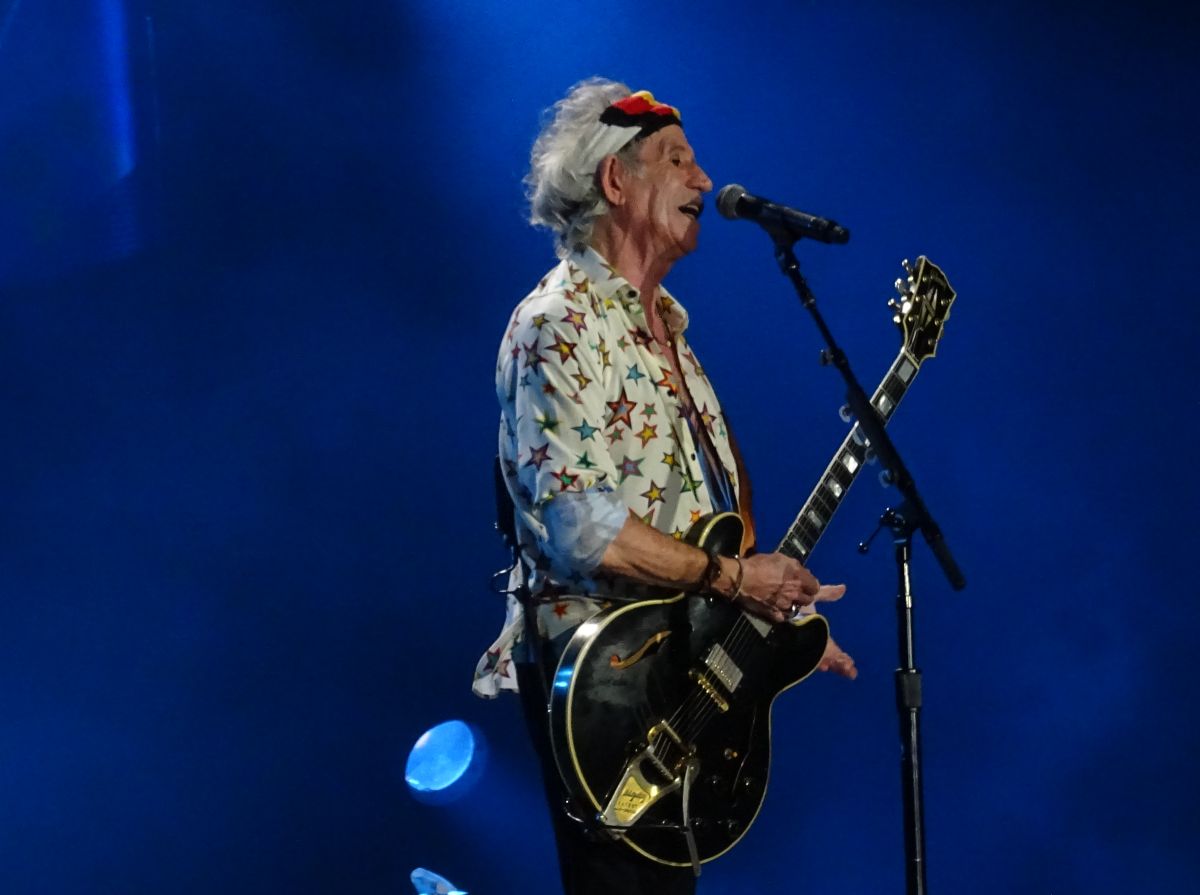 Photos by Bjørnulf Vik
---
Review by Marcelo Sonaglioni
It´s only rock´n´roll, but I like it. OK, but do you still like it when things don´t work out well during a show? ´Cause that´s what went down with the Stones last night at their second show in Sao Paulo.

It had all started out so good! The Stones took the stage exactly at 9 pm (after local band Titãs, who are huge in town due to their long and celebrated career, as a matter of fact so far the first opening act throughout the tour with some heavy background), with a full-packed Morumbi stadium. The concert was said to be sold-out, not a single ticket available, and it truly looked like it was, with the field area looking really full).

It was such a night (like Dr. John would say), or so I thought from minute one when Keith played the first notes of JJ Flash, best riff in rock´n´roll history, which hadn´t been the opening song since the second show in Buenos Aires. Everybody was in high spirits and that showed, which became even better when we had All Down the Line and (yes!) She´s A Rainbow, the "requested" song (and which by he way showed ´voted´songs are planned, as eventually nobody in he audience seemed to know it).

Come Midnight Rambler, which has already turned into a highlight of the Olé tour, and it all started going down from then on, which ended up being a total mess, somehow like five different bands playing it at the same time, but each one going its own way, like those Jools Holland´s shows on TV, you know? Not to mention Miss You, which worked out pretty bad as well. And so it went on through the whole concert, with the odd exception (like Brown Sugar, which rocked the house) and Gimme Shelter (which looked great under the heavy rain we got at some time).

Funniest part was Mick introducing Charlie as "the queen of bossa nova" It only gained some momentum again with You Can´t Always Get What You Want and Satisfaction, but then who doesn´t sing them? Did the audience still enjoy the show? Yes they did, mostly because they´re there just to dance and have a good time, never mind the screw-ups. Summing it up, third show in Brazil so far was quite average, even less than that, lke the last one in Buenos Aires, which wan even a little better.

Next stop is Porto Alegre on Wednesday (the Stones´ first concert there, then very much looking forward to it) Let´s just hope things get "back to normal" ...See you ´round!
---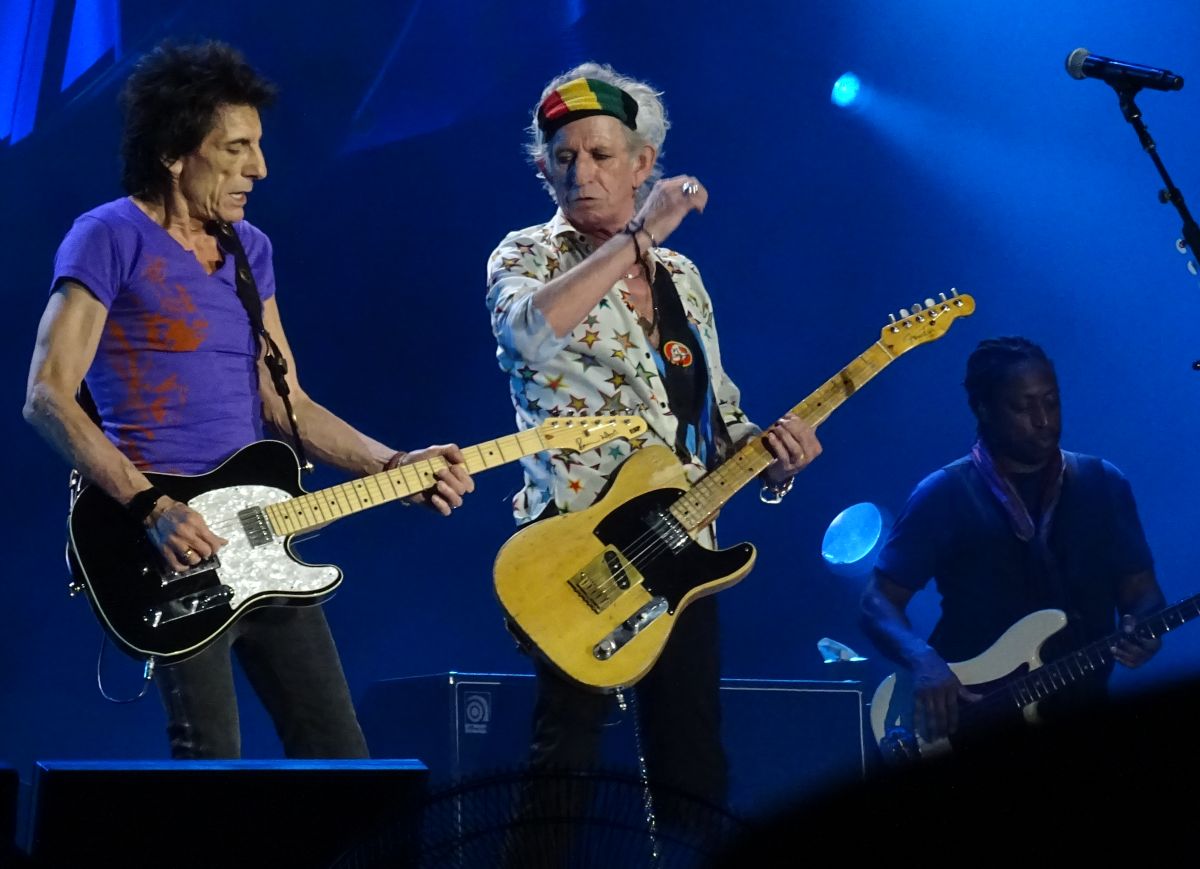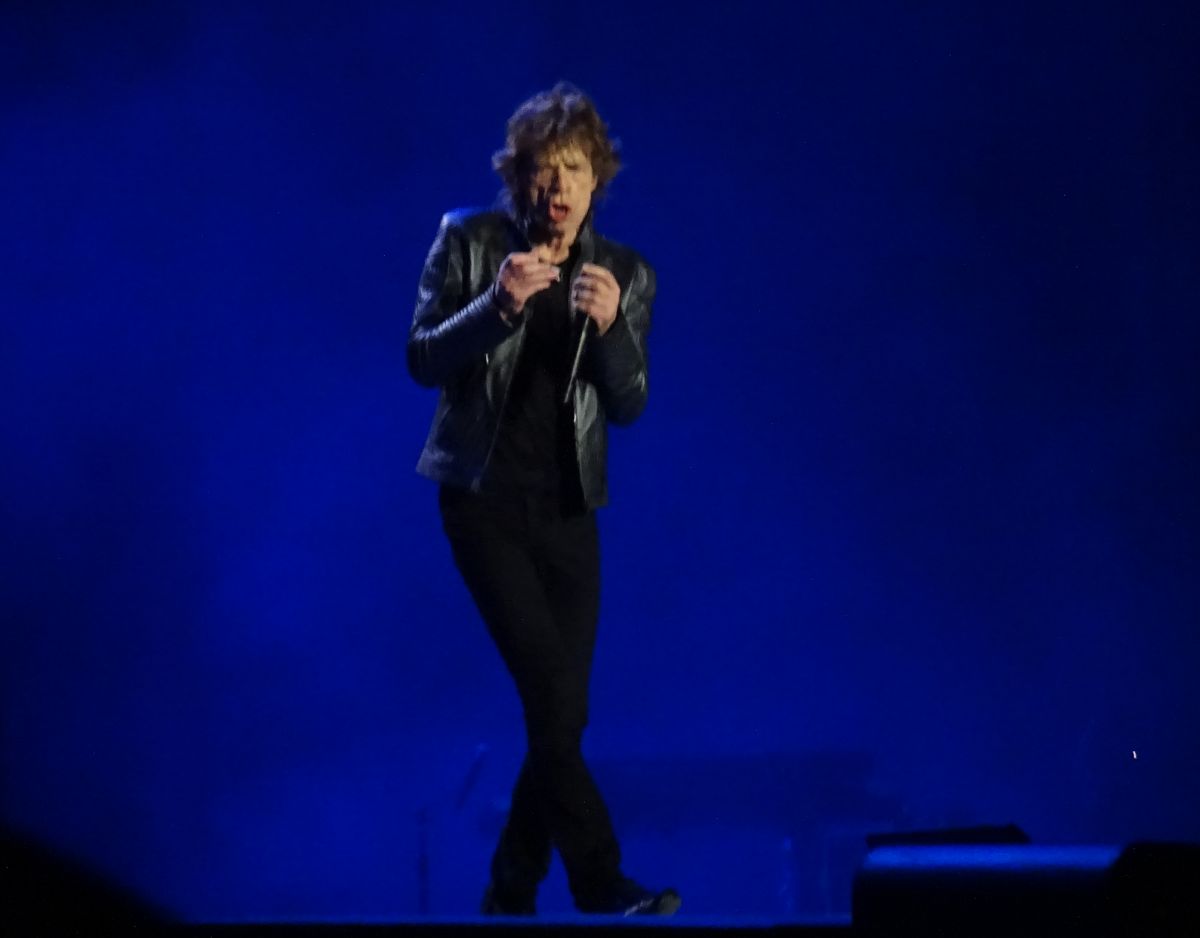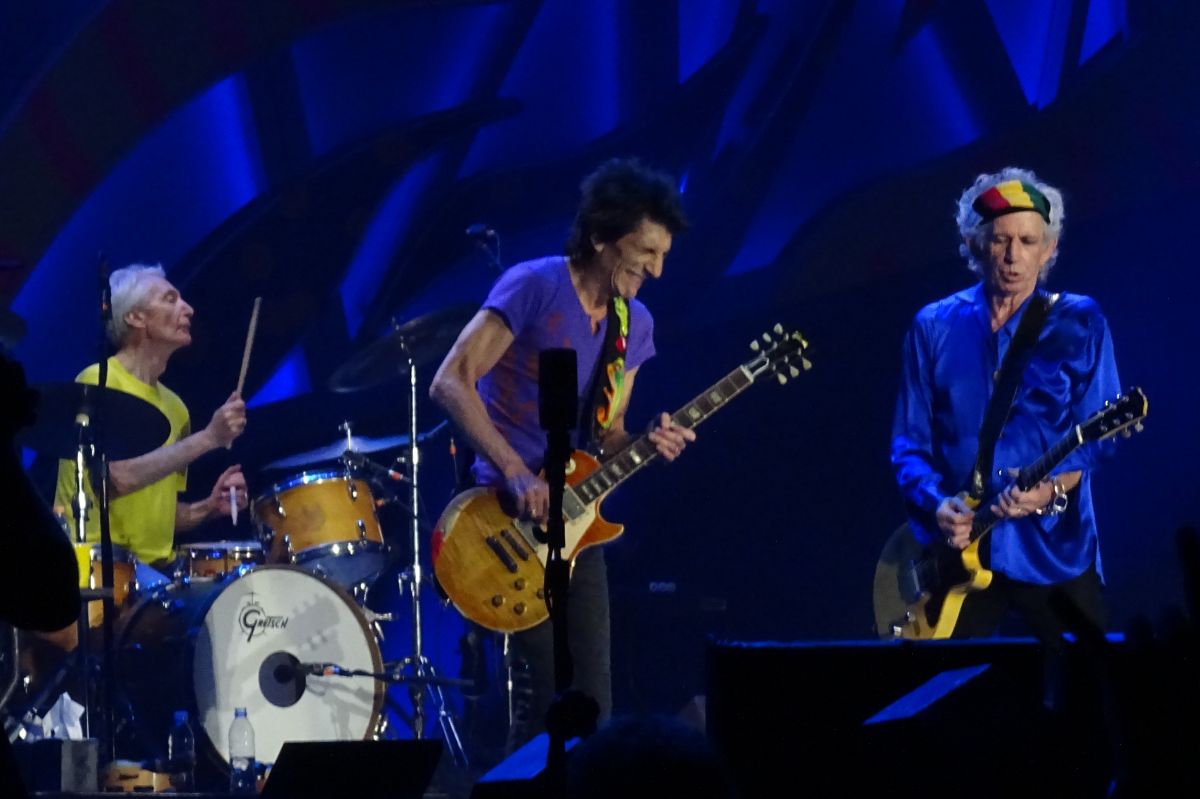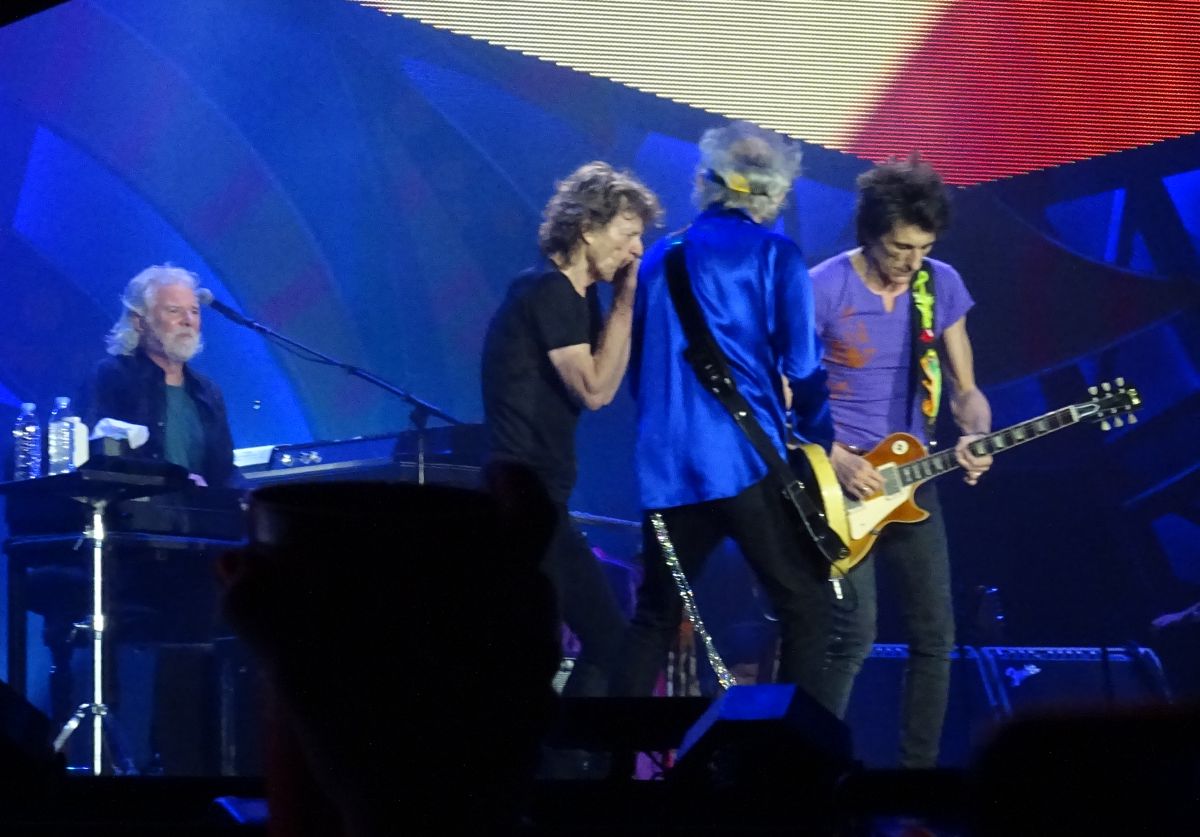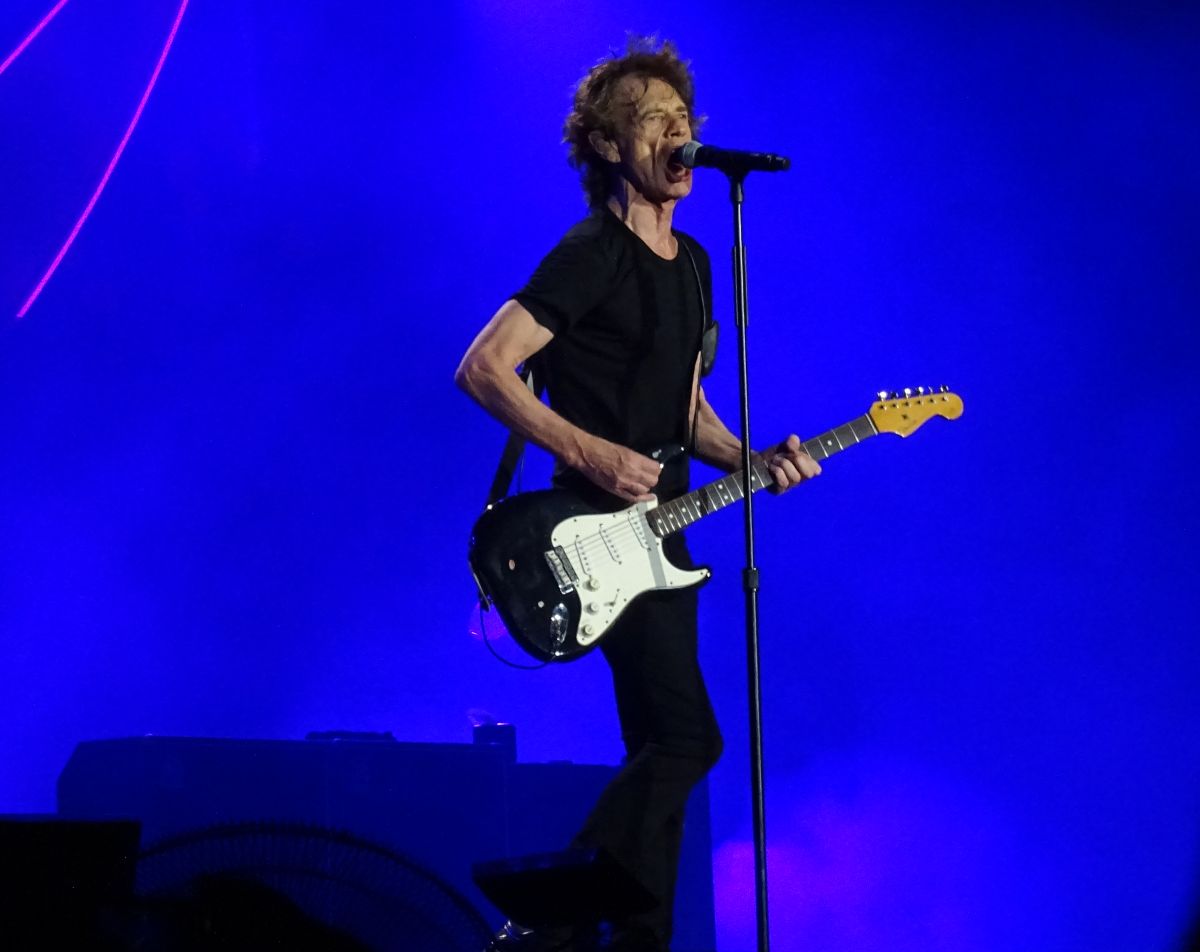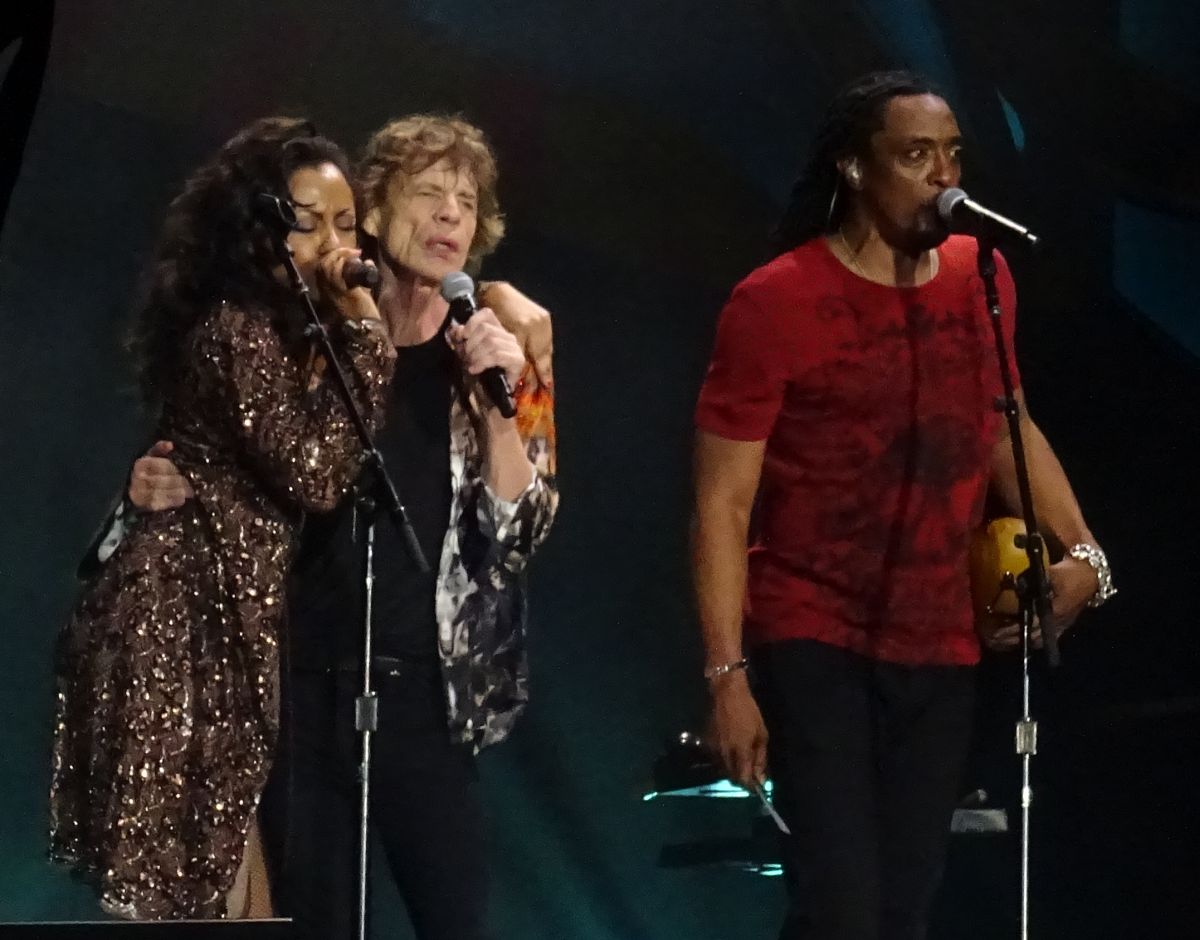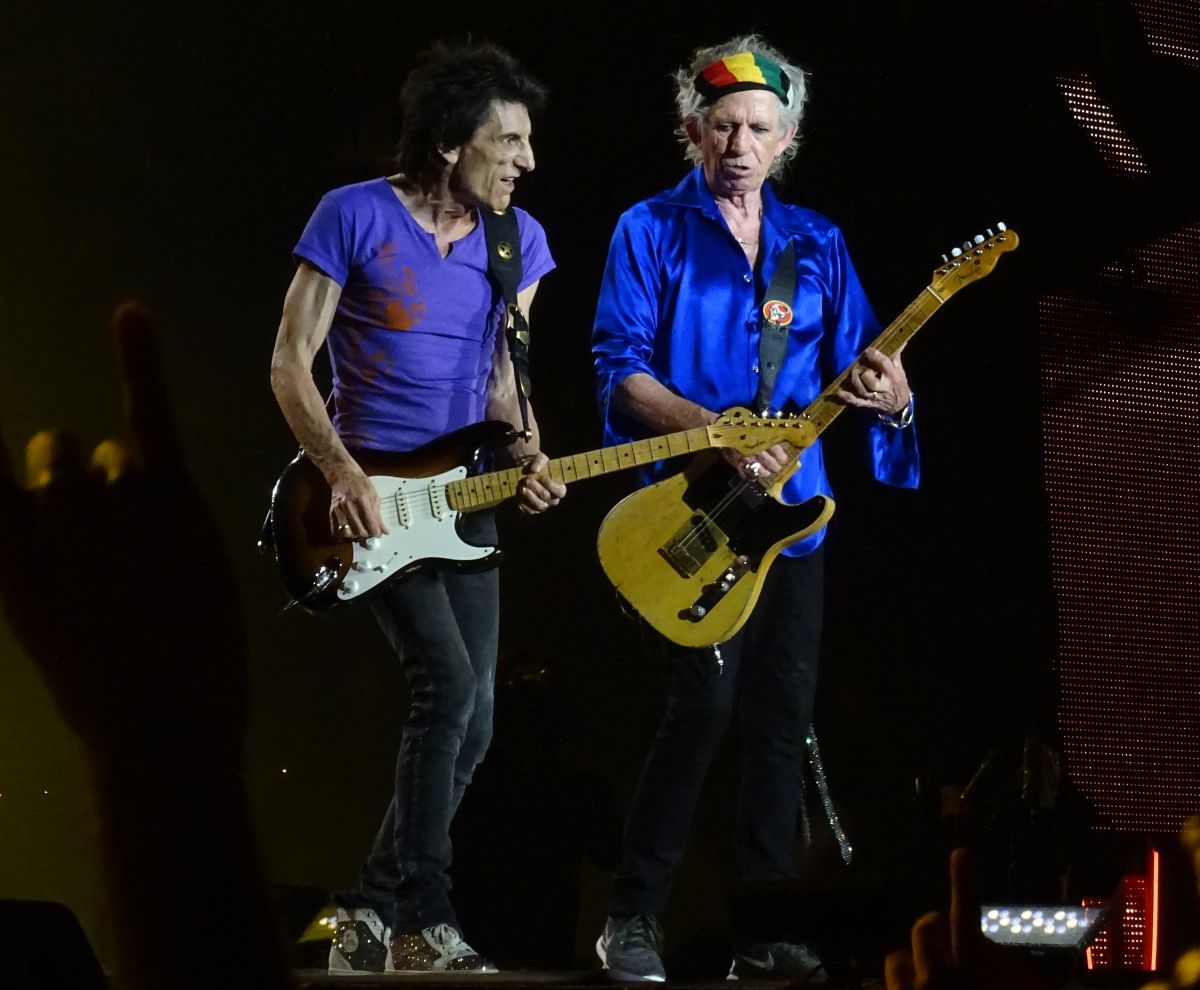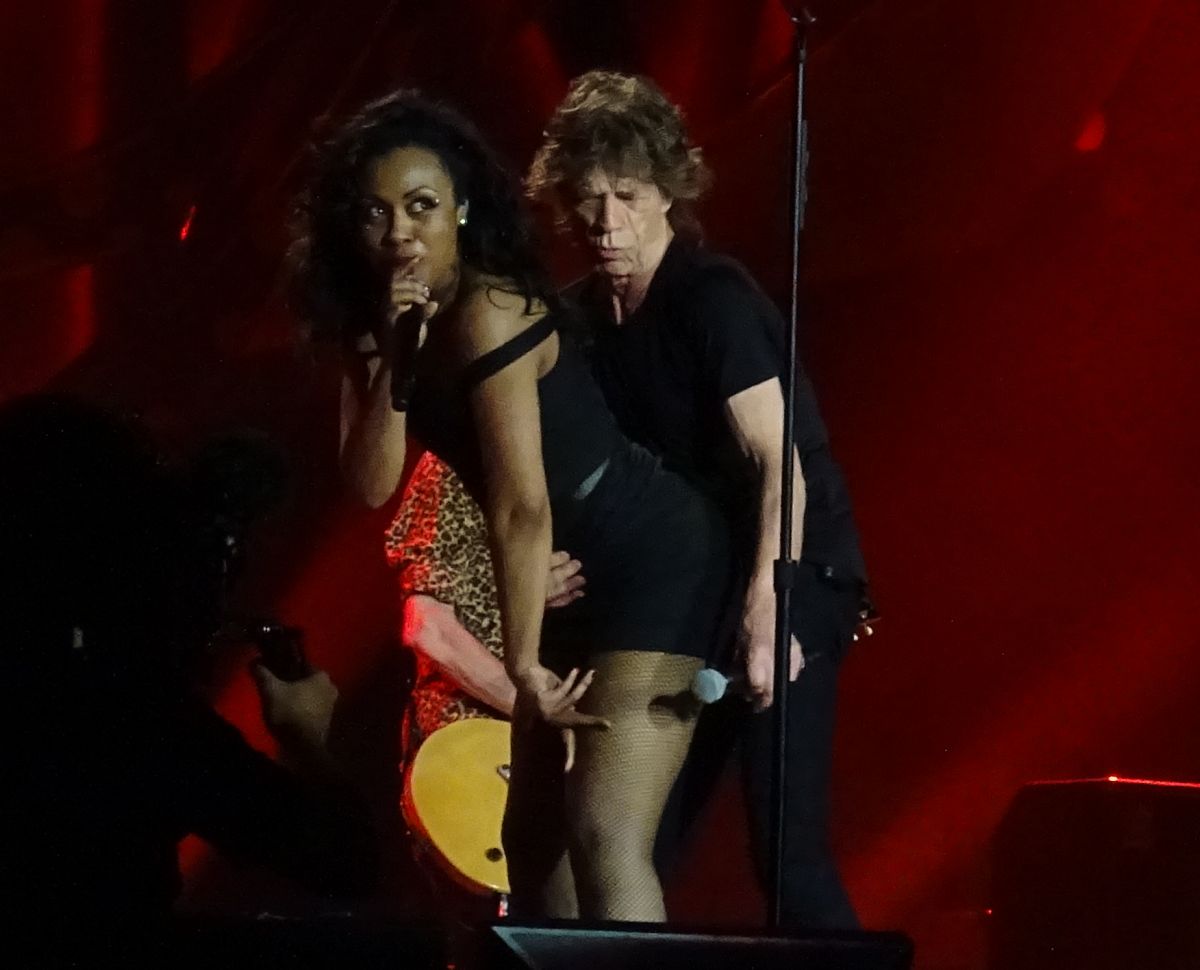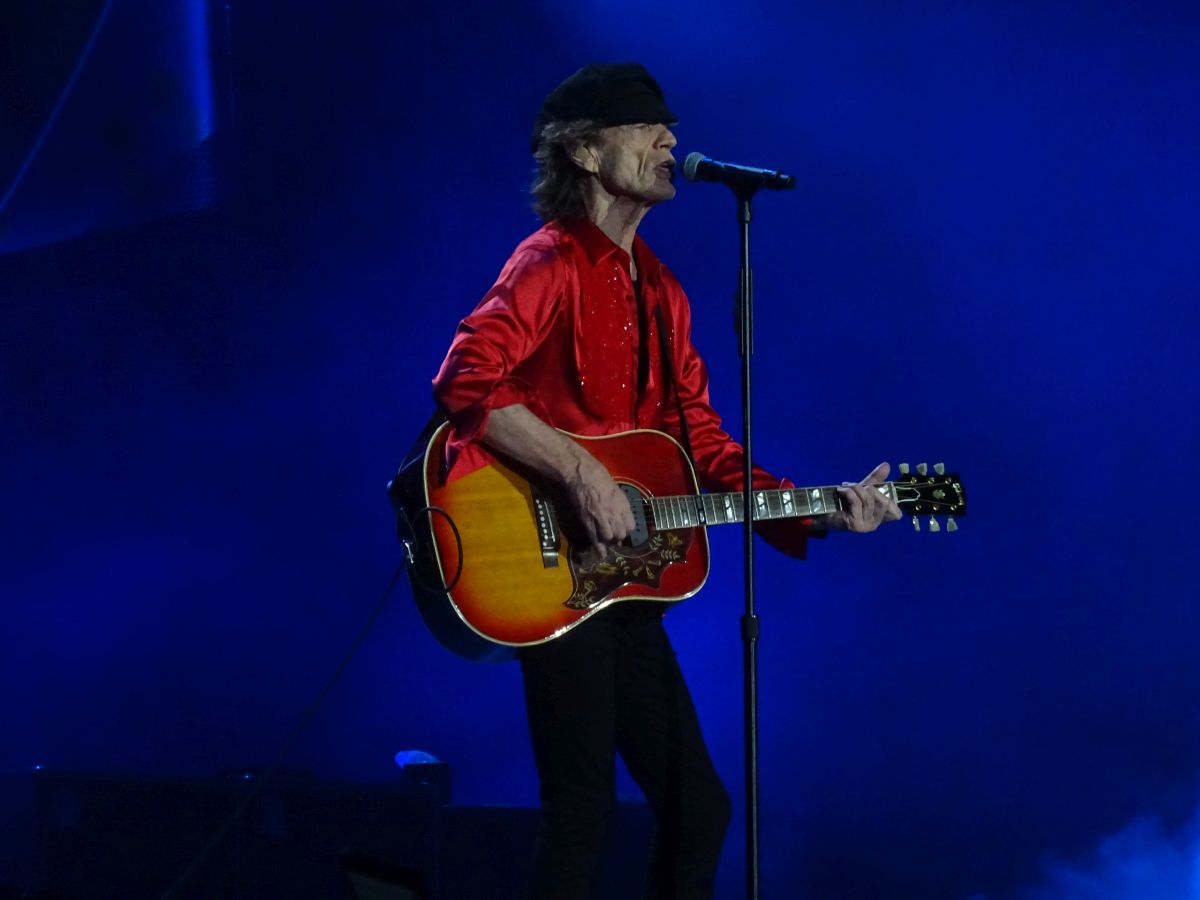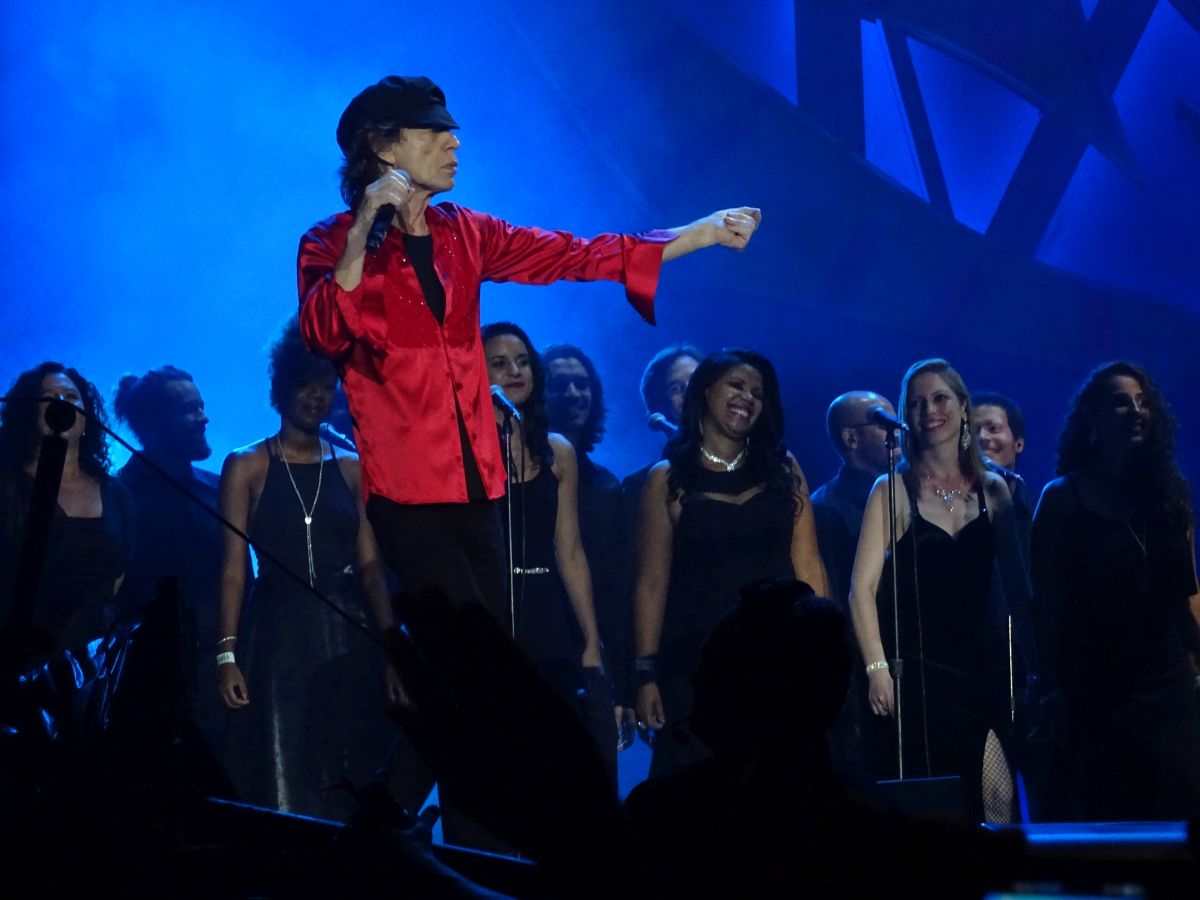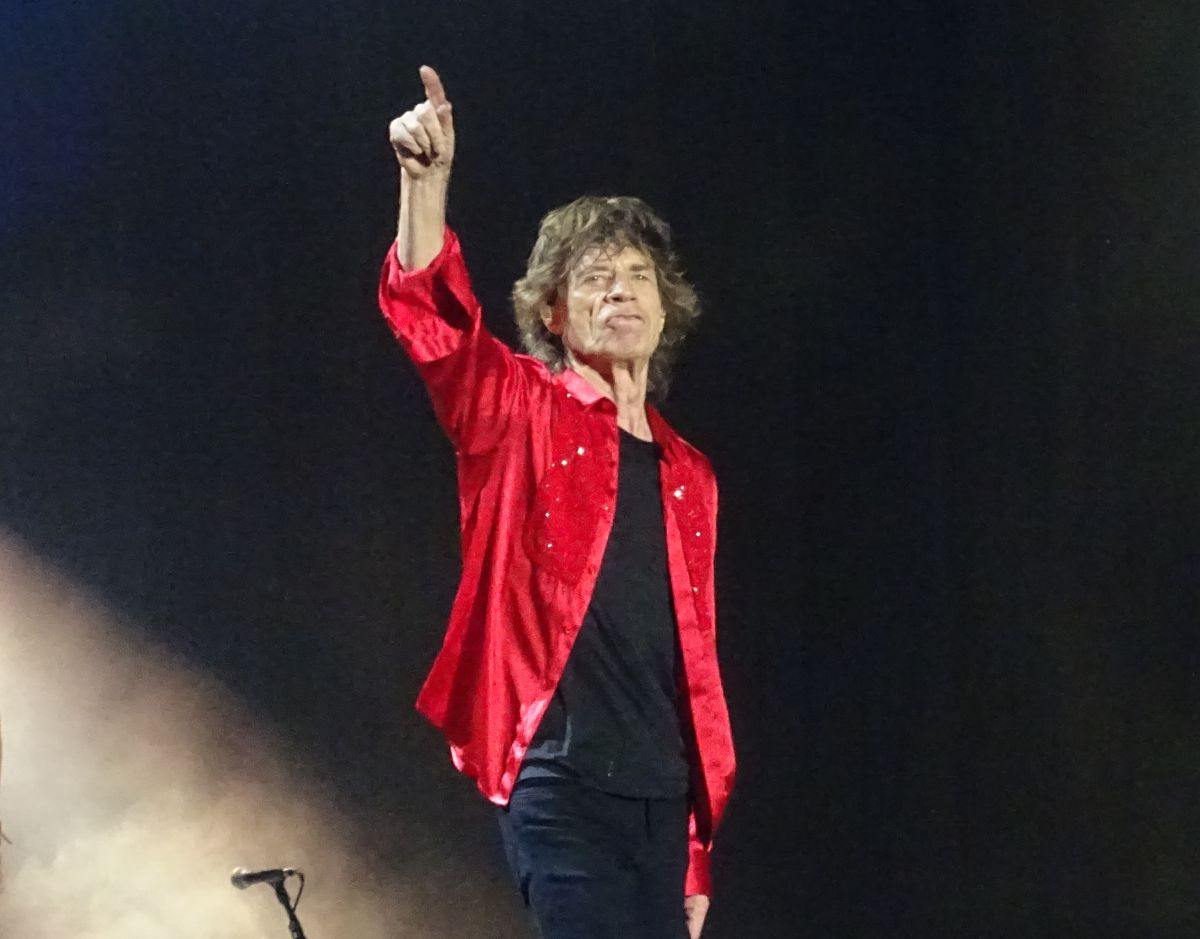 Photos by Bjørnulf Vik
---
Review by Siegrun Löffler-Dombo
Quite a "nice" show, but not much more, Stones seemed to be a little bit overdosed with Brazilian fans and Micks jokes according to the locals ... Performance itself couldn't be described better than the reports above...

Our so called premium ouro ticket wasn't worth the paper it was printed on: in conrast to Rio show, FOS was awfully overcrowded so it was impossible to find a place just standing, watching, listening and maybe dancing a little bit. Each time you thought you found that place you could be sure within 5 minutes any aggressive drunken hipster takes place 20 cm in front of you, very aggressive croud compared with respectful, gentle Cariocas! Even better if the boys, I suppose daddy paid the tickets to give chance to impress their girlfriends, took their girls on the shoulder, so you could not see anything at all. Finishing with a drunken girl crashing onto my old bones when she got down from her boyfriends shoulder, having several beers at my fine Ole shirt, it was the first time in my life taking part of maybe 20 Stones shows I was not sad when it finished!

Recreated with some dosis of ibuprofene now staying at lovely Pinheiros neighbourhood and looking forward to Porto Allegre!
---
This page will change over the next few days, as you and other fans send reviews, set lists and reports. Please send your e-mail to IORR. Thanks! For details and great photos from the Rolling Stones and their World Tour get the IORR magazines.