---
These are the latest Rolling Stones news and updates for you! IORR is a non profit fan club run by fans for fans. All parts of the It's Only Rock'n Roll web site is copyright of The Rolling Stones Fan Club. When using information from this site, please include a reference to IORR and the main web address www.iorr.org.
---
---
The Rolling Stones
Carter-Finley Stadium
Raleigh, NC, USA
Wednesday July 1, 2015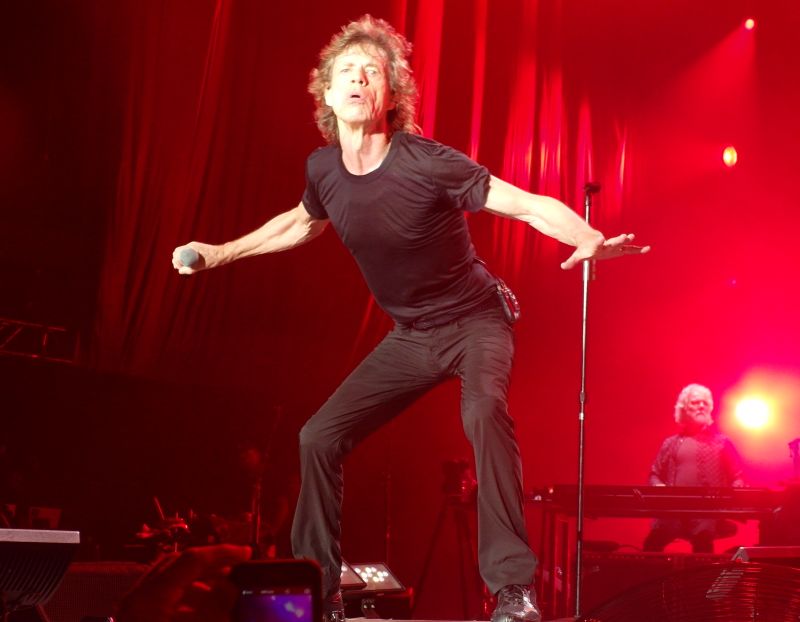 Mick Jagger at Carter-Finley Stadium - Photo by Bjornulf Vik
---
The set list
Jumping Jack Flash
It's Only Rock'n Roll
Let's Spend The Night Together
Tumbling Dice
Out Of Control
Bitch
Moonlight Mile
Shine A Light (by request)
Honky Tonk Women
--- Band introductions
Before They Make Me Run (Keith)
Happy (Keith)
Midnight Rambler
Miss You
Gimme Shelter
Start Me Up
Sympathy For The Devil
Brown Sugar
--- Band off stage
You Can't Always Get What You Want (with choir)
Satisfaction
---

Show start :  9:32pm
Show end   : 11:39pm

---
---
Review by Dean Goodman
I had two annoying, bubblegum-popping Real Housewives of North Carolina next to me, and I got a perverse kick watching their enthusiasm wane during the best parts of the show - pretty much everything from "Out of Control" through "Moonlight Mile" to "Shine a Light" and Keith's songs.

It was a pretty special night in terms of both the set list (by modest Stones standards), the Stones' performance and the football stadium itself, which was below ground level and hotter than hell.

A couple of talking points:

It's Only Rock 'n Roll - Mick grabbed both Ronnie and Keith for impromptu duets, on separate occasions, and then his crotch.

Mick noted that it was the Stones' third time at Carter-Finley, and opportunistically asked if anyone supported the local teams, the Wolfpack, the Blue Devils and the Tarheels.

Tumbling Dice - Matt Clifford has a great job. Standing at the keyboard barely playing it, like Brian Wilson, and singing along into a nonexistent microphone.

Out of Control - zero reaction from the neighboring bimbos when he introduced it. But what a highlight for the rest of us. Mick's first harp solo seemed torpedoed by the wrong harp, and he gave a resigned expression to Matt Clifford. He got a second harp for the second solo. Please add this to the rotation.

Mick said it was "great to be in the RTP Triangle," which I'm not sure is an accurate term given that RTP stands for Research Triangle Park. Anyway, he added with a wink, "You must have the brainiest threesomes in America," which completely confused my RHONC neighbors.

Shine a Light - a rarity of sorts, and thanks to the voters. Mick said, "we had one little go at it backstage." Ronnie did two killer solos, and earned a hug from Keith.

Keith - He had a great night, totally relaxed in the crowd's adoration, but also supremely focused on his craftmanship. "I'm gonna do Before They Make Me Run, because I know the feeling," he said. And as "Happy" was winding down, he strode towards he center of the b-stage ramp to give the song an emphatic ending.

Midnight Rambler - 11:30! Yikes. Maybe best to give it a break, sub in Street Fighting Man.

The final bow - Mick tenderly and lovingly zipped up Charlie's jacket for him. But who wears a jacket when it's roasting?
---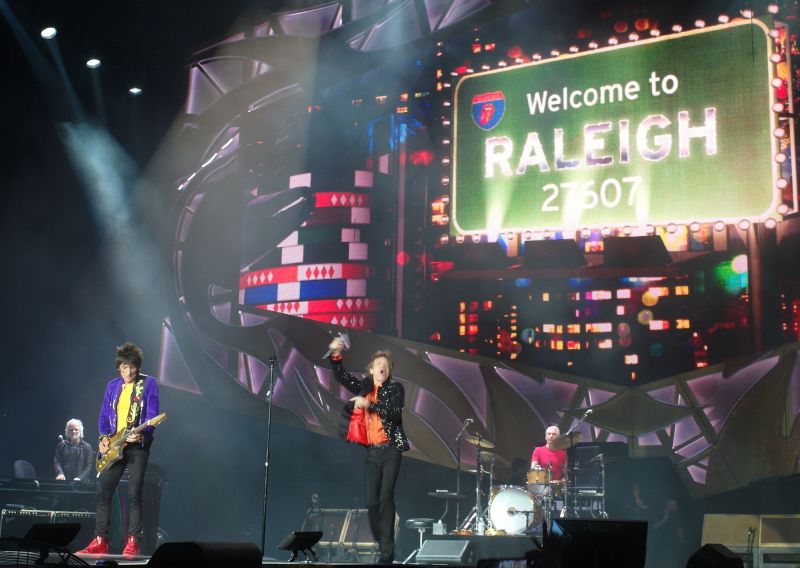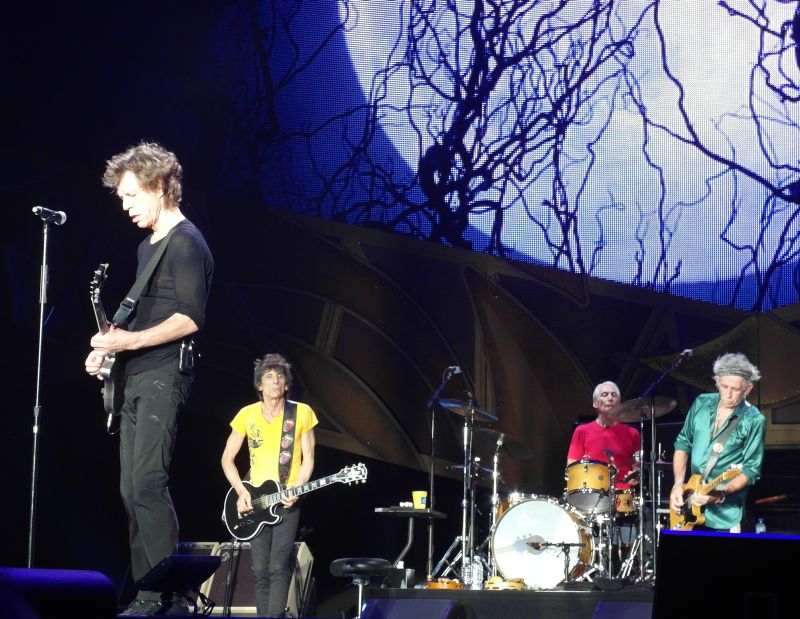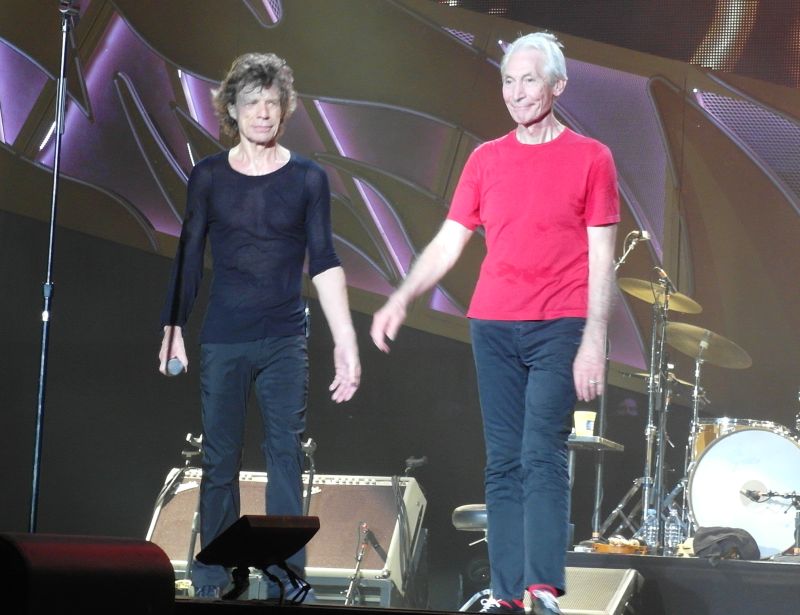 Photos by Bjornulf Vik
---
Review by Art Chadwick, Powhatan, VA
For the first time since 1981, I didn't know the set list going into the show and wanted to be surprised!

The opening video was fascinating and helped my 17 year old son understand what he was getting into!

JJF really rocked and the band looked so happy to be there. Spend the Night sounded as fresh as ever. Tumblin Dice had spectacular visuals to go along with the very tight song. Out of Control was forgettable and a serious workout for Mick - energy better saved for later. Bitch must be hard to do live because it got kind of lost, perhaps in the acoustics.

Now for the highlights - Moonlight Mile and Shine a Light. The Wall Street Journal had just published a page long story about how this is Mick's favorite song and it sure looked like it. Although the crowd mostly had no idea what was going on, the song was spectacular. Shine a Light was by request and Mick informed the crowd that the band was 'winging it'. But you would never know that it hadn't been rehearsed as it was crisp and the crowd sang along with the chorus. The lyrics were truncated to keep it short.

HTW was typically good.

The band introductions were hilarious. I was surprised to see Chuck introduced after Darryl. I don't know the story behind that reversal. Charlie had to be dragged to the front of the stage - maybe it was an act - but it was believable! Then Ronnie waltzed around like the true comic that he is. Making poses and hamming it up. Keith spoke a few words and went right into his signature hits - Make Me Run and Happy. Both done to perfection. Would have been nice to throw in one lesser known gem.

Rambler was pretty rockin I must say. It would have been better with Taylor as lead guitar but how practical is it to bring along another guitarist just for one song? This is Jagger's call and I respect it.

Miss You had a nice surprise as Darryl had a very long bass solo which really jammed. I've never seen that before. Keith was giving him the thumbs up!

Gimme featured Lisa which gave the crowd a real treat. She hit the high notes and flirted a bit with Mick. I miss the serious foreplay that they used to share.

Start Me Up was as good as ever.

Sympathy had some impressive flaming graphics - nearly as good as the real thing. Mick wore a bizarre outfit' which from my vantage point' looked like an elderly woman's dress. I know what he intended though.

BS was good but needed the sax of Bobby Keys. He played such an important role in that song.

Decided to beat the 55,000 crowd and started walking out during the encore. Sacrilege! But it was still a three hour drive home.

Most of Mick's jokes fell flat tonight but one in particular was a riot. He mentioned the three technical universities in the area - NC State, UNC, and Duke and their given nickname, 'Research Triangle Park' or 'RTP'. He said with a wink, 'That's a smartest threesome anywhere in the world...'. Pretty funny!

Keep the beat - Mick & Co. Bravo!
---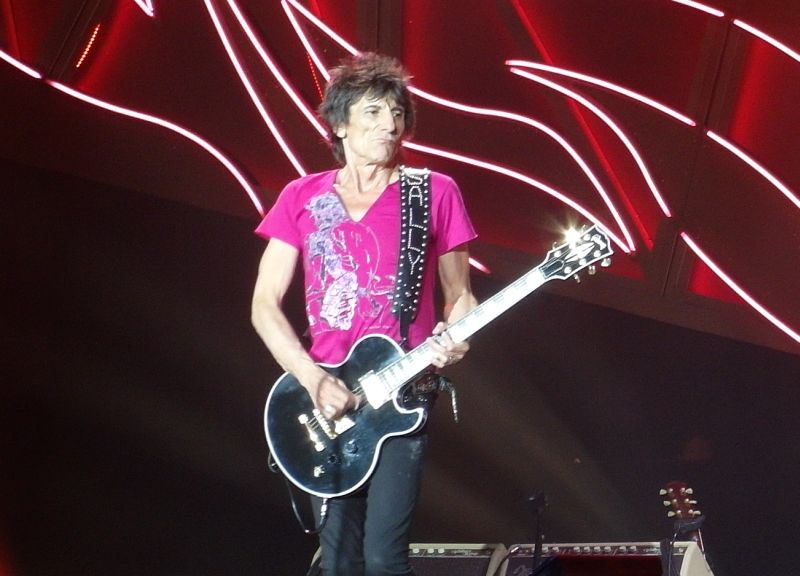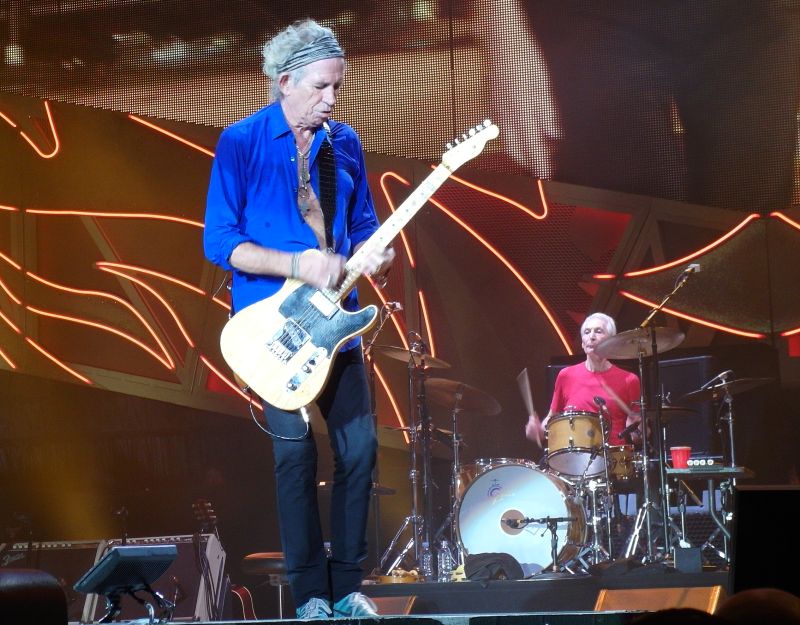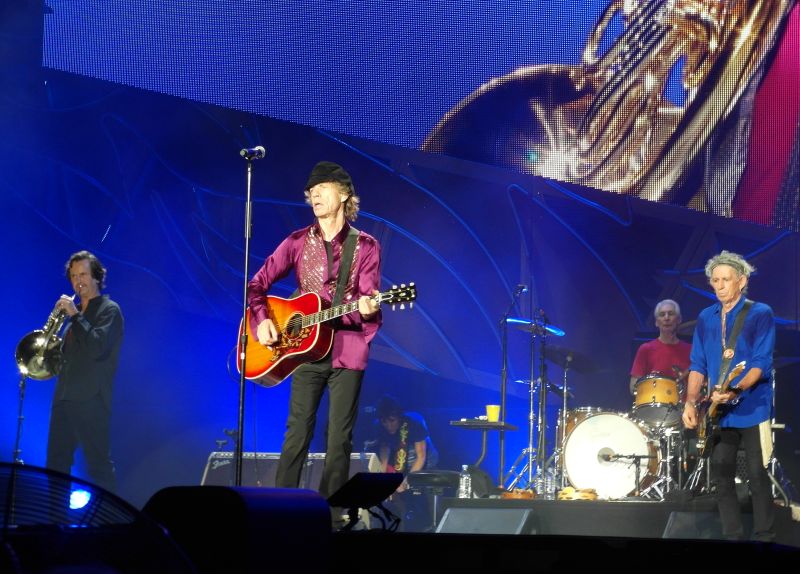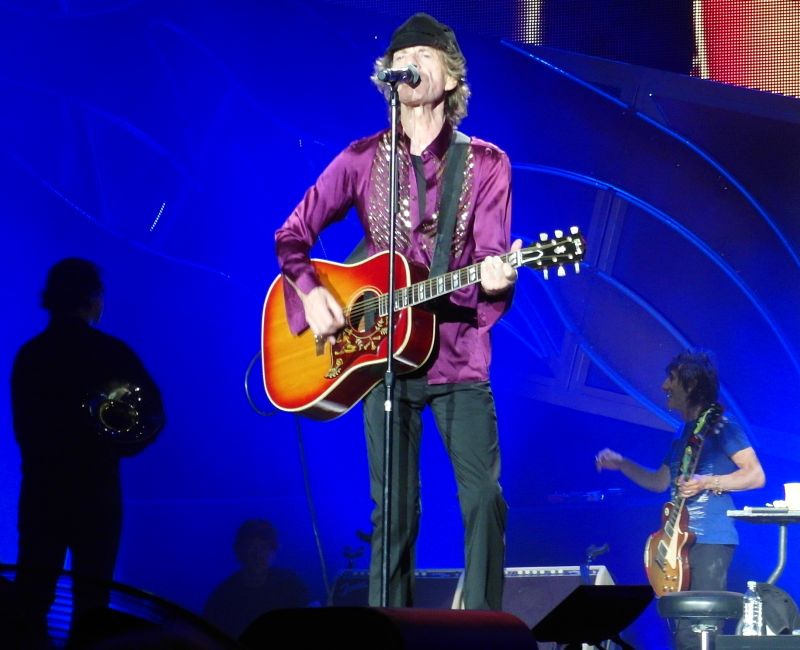 Photos by Bjornulf Vik
---
Report by Sjoerd Olrichs
Some asked me, why do you cross the Atlantic to go and see the Rolling Stones in Raleigh NC of all places and hear them play all those songs you already have heard so many times? Well, it happens to be my birthday and what better way is there to share it with the band that has been my musical compass for well over half a Century?

And yes, they again managed to take me by surprise. I can't remember being treated by such an explosive opening set before. Six heavy rockers in a row! Keith opened Jumping Jack Flash with such power that Mick, Ronnie and Charlie had no choice but to jump in with equal energy. And they didn't stop units the end of thriving Bitch. It's Only Rock 'n Roll, the ultimate rock and roll party song, tight and swinging, Let's Spend The Night Together (didn't hear that one for a while) took my emotions back to that turbulent year 1967, what a great song. Then Tumbling Dice, again tight and heavy, and yes, one of my favorite live songs, Out of Control! Mick's explosions give me geese bumps every time. Yes, I had heard them all before, but this time it was one powerful explosion of rock and roll at its best!

Moonlight Mile! I never heard (and saw) this song live. It became my diamond of the evening. What a beauty. Mick's voice was superb, the video hypnotisingly beautiful. Shine A Light completed the dream. And what a way to wake up from that dream: Honky Tonk Woman!

Keith, no need to, but looked like he wanted to make a point: I am here tonight, completely and totally. Yes he was. Two, again powerful, renditions: Before They Make Me Run and that other favorite of mine .... Happy! What more do you want? How about Midnight Rambler (man, get out of here ...) and Miss You? That later song always brings me into relax mode, which is good when the following one is Gimme Shelter. It appeared that after thirteen intense songs in a row, concentration had lost track somewhat, because both Gimme Shelter (I heard smashing renditions before) and Start Me Up (same story) missed some starting momentum, but both luckily developed as ever: great. After the dip, all energy was back again: Sympathy For The Devil was another hypnotiser and Brown Sugar ... , always loved that one.

During the break and You Can't Always Get What You Want the audience had time to recuperate somewhat. Good, because the show ended with again an explotion: (I Can't Get No) Satisfaction!

Sorry, but after a concert like this one .... I can! Thanks for a great birthday party! I met two ladies before the concert and they will surely agree, they were also born on the first of July.
---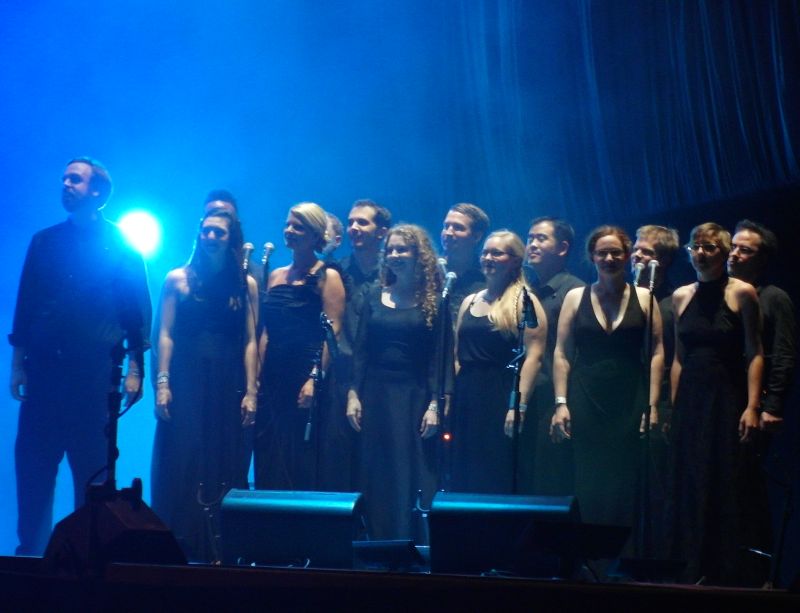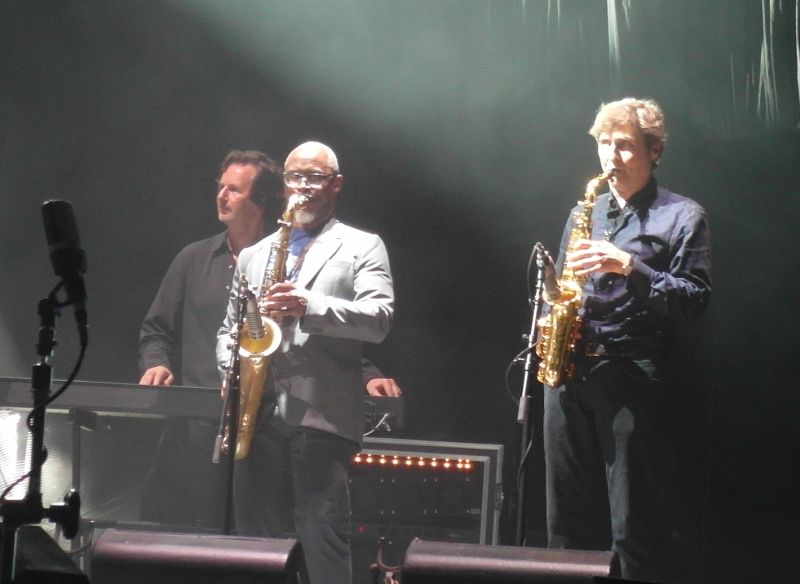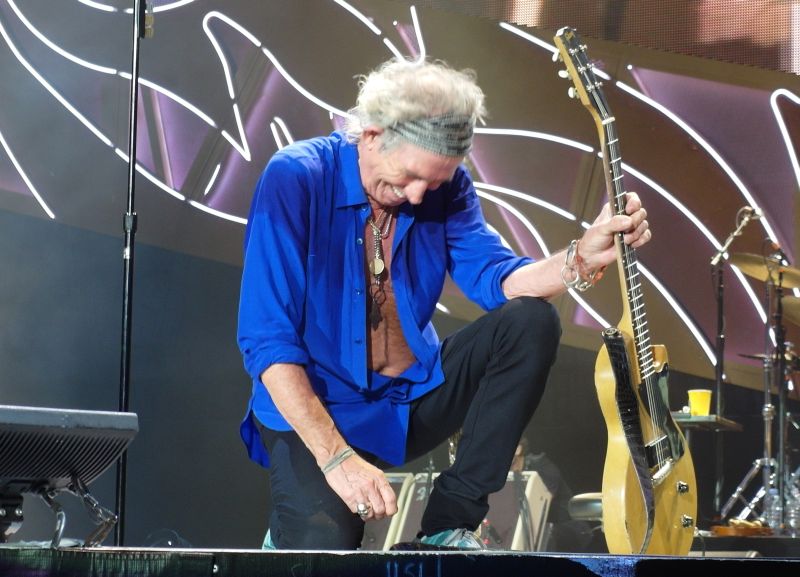 Photos by Bjornulf Vik
---
The Avett Brothers (warmup band):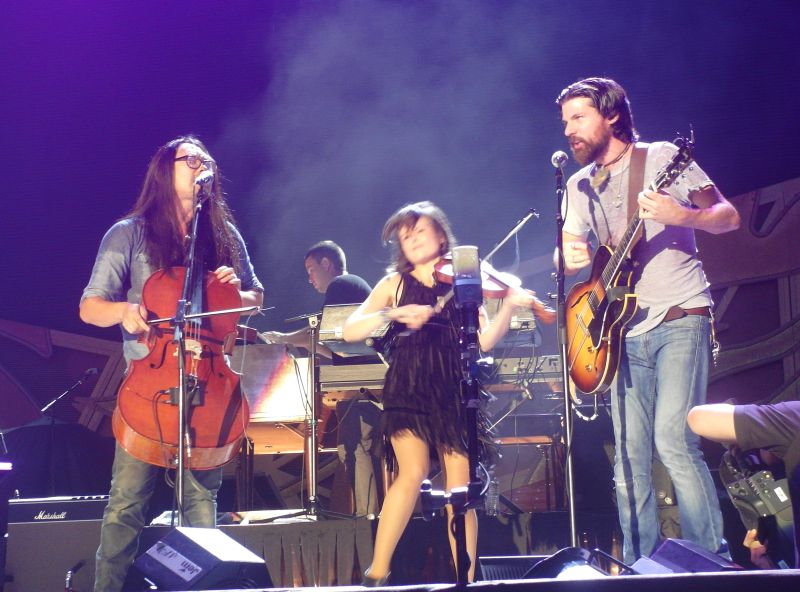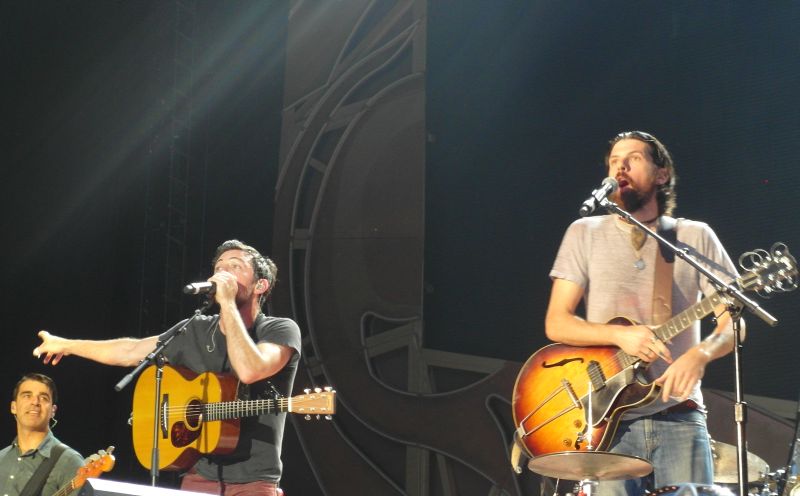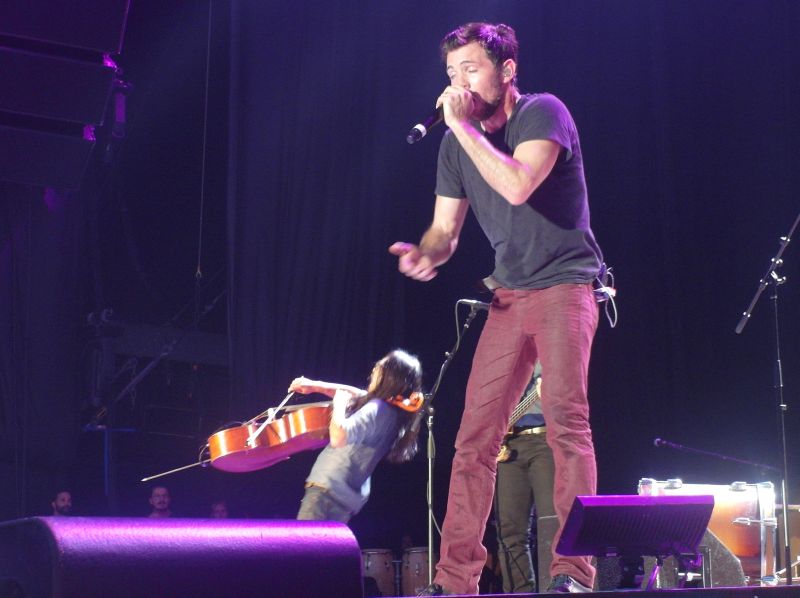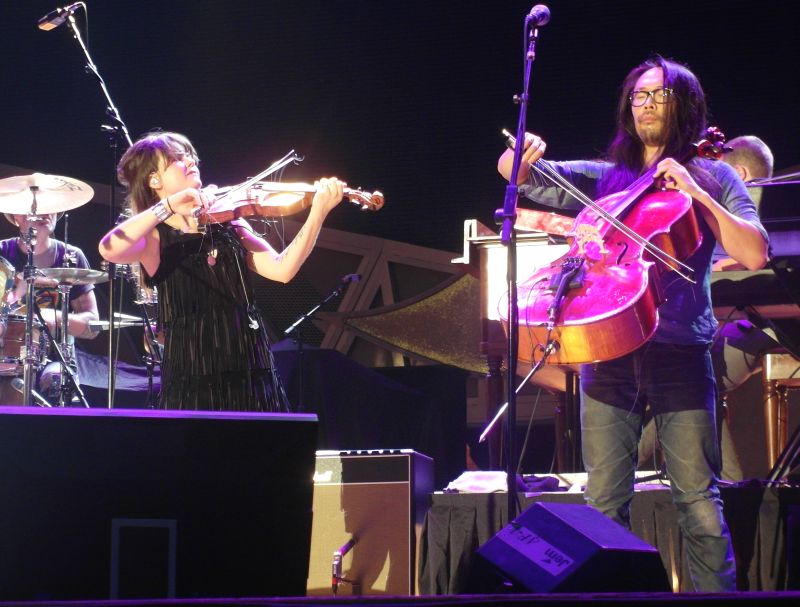 Photos by Bjornulf Vik
---
Reports please!!!
Please send your comments, reviews, links and more to:

[email protected]
---
Links
... coming ...
---
This page will change over the next few days, as you and other fans send reviews, set lists and reports. Please send your e-mail to IORR. Thanks! For details and great photos from the Rolling Stones and their World Tour get the IORR magazines.




It's Only Rock'n Roll 1980 - 2015
© The Rolling Stones Fan Club Of Europe