---
These are the latest Rolling Stones news and updates for you! IORR is a non profit fan club run by fans for fans. All parts of the It's Only Rock'n Roll web site is copyright of The Rolling Stones Fan Club. When using information from this site, please include a reference to IORR and the main web address www.iorr.org.
---
---
The Rolling Stones
TCF Bank Stadium
Minneapolis, MN, USA
Wednesday, June 3, 2015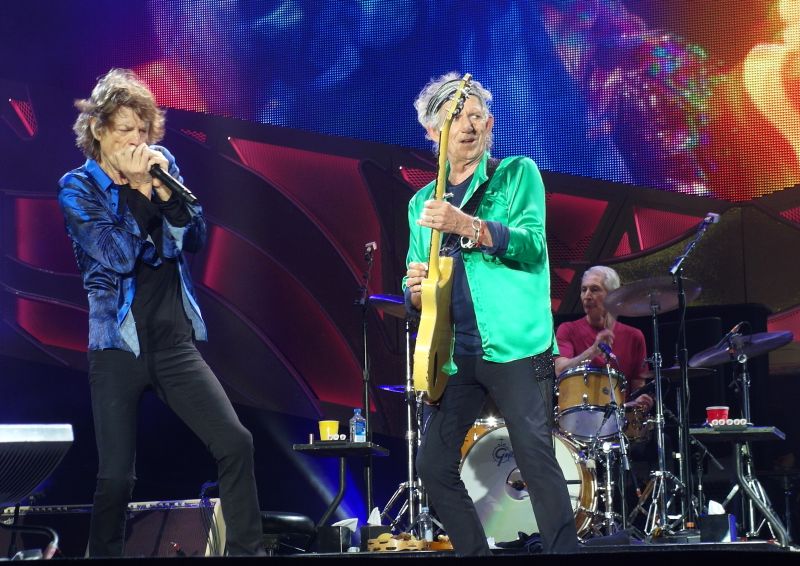 The Rolling Stones live at TCF Bank Stadium, Minneapolis, MN, USA, June 3, 2015 - Photo by Bjornulf Vik
---
The set list
Jumping Jack Flash
It's Only Rock'n Roll
All Down The Line
Tumbling Dice
Doom & Gloom
Bitch (by request)
Moonlight Mile
Out Of Control
Honky Tonk Women
--- Band introductions
Before They Make Me Run (Keith)
Happy (Keith)
Midnight Rambler
Miss You
Gimme Shelter (with Grace Potter)
Start Me Up
Sympathy For The Devil
Brown Sugar
--- Band off stage
You Can't Always Get What You Want (with choir)
Satisfaction
---

Show start :  9:17pm
Show end   : 11:25pm

---
---
Review by Bjornulf Vik
Heavy rain and thunders at noon did not scare any fans away from the Stones show in Minneapolis tonight. Some more light rain during the afternoon brought out the ponchos among the fans, but everything was nice weather wise when The Rolling Stones hit the stage.

A picture may tell more than 1,000 words, so I will let the pictures tell the story. The short version? Minneapolis and Saint Paul loved the Stones, and the Stones gave us another great performance tonight!
---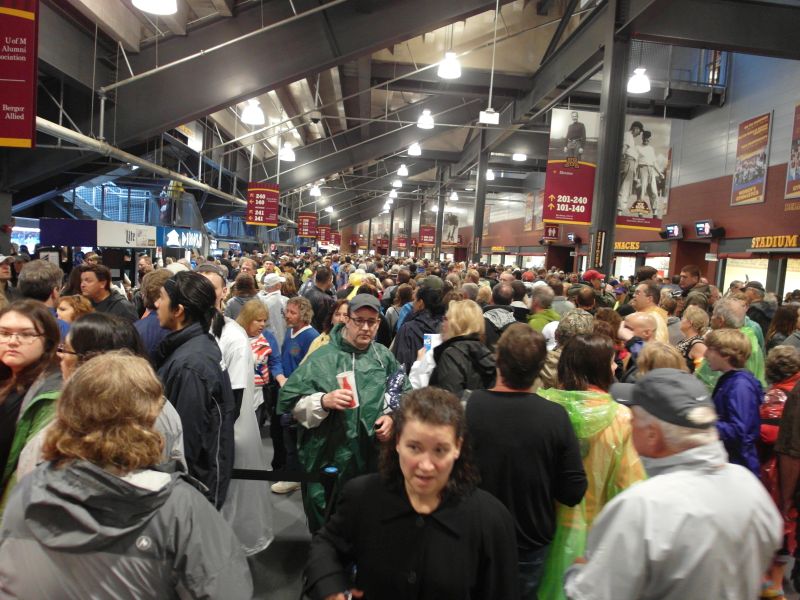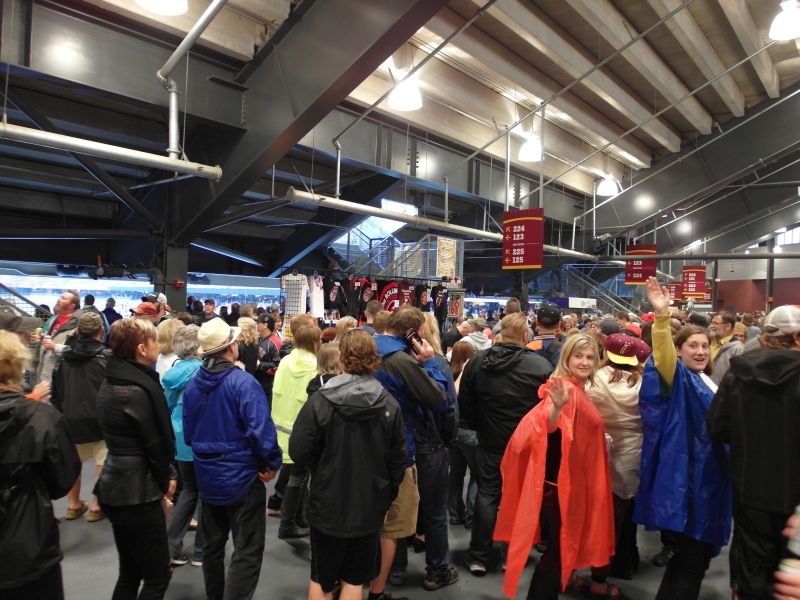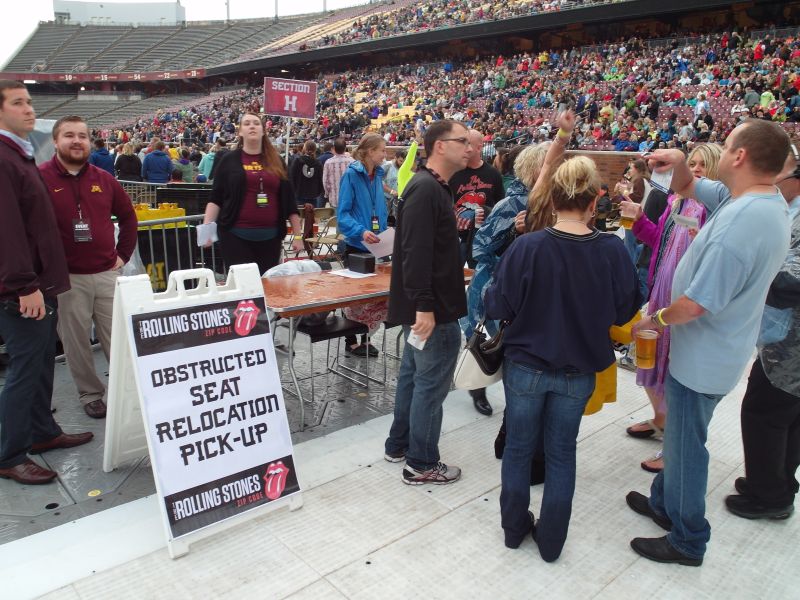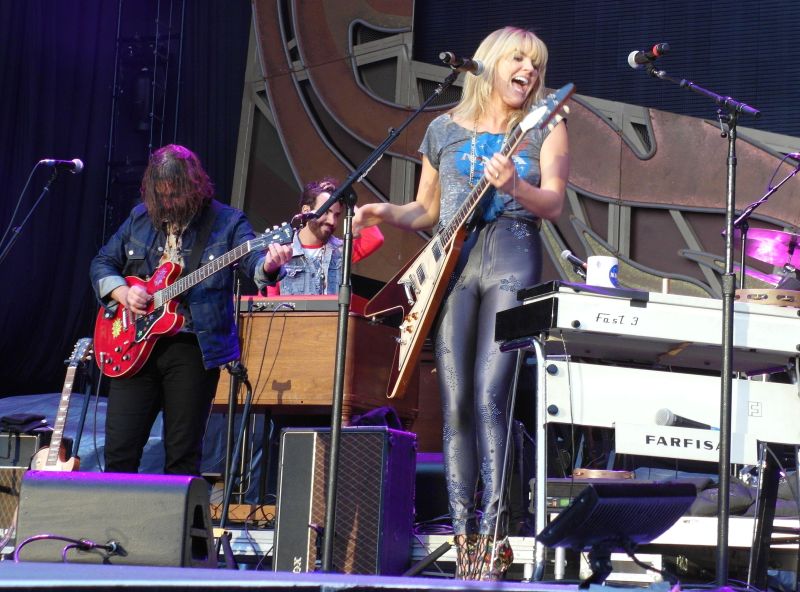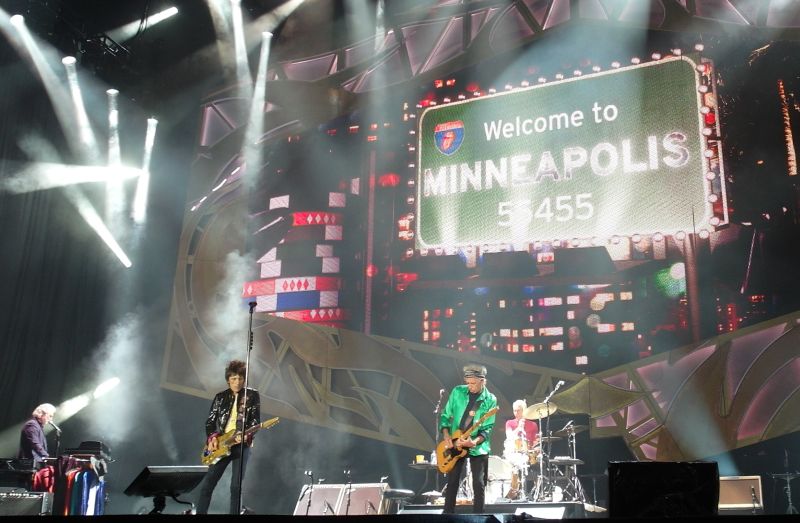 Photos by Bjornulf Vik
---
Review by Mark S.
I've been going to see The Rolling Stones since 1969. I've seen them about 30 times. Since about 1999, I've gone in thinking that this will be the last time I see the Stones. Last night in Minneapolis, was my 13th "last" Rolling Stones show.

With the rain before the show, I didn't get to my seat until the end of Grace Potter's set. But as soon as I got there, I found a bunch of great people near the stage on Ronnie's side. Everyone was excited, from the first show rookies to people seeing their 50th show. We were more than ready. Jumping Jack Flash is without a doubt the best opener and they came out and nailed it. That set the tone for a great night.

I've said it before and I'll say it again now: when Keith Richards straps on his black Gibson 335, you know you are going to hear classic rock and roll guitar played to perfection. It may only be rock and roll, but I love it! The set list had a great flow. All Down The Line was hot with birthday boy #1 Ronnie Wood ripping the slide part. Tumbling Dice, turned into a sing along in my section. Great fun. I always love Honky Tonk Women live, but tonight seemed tighter than ever. I think the credit here has to go to birthday boy #2, Charlie Watts. The Wembly Whammer is a marvel.

Speaking of marvels, what else is there to say at Mr. Jagger. The consummate front man. Full throttle start to finish. How the hell does he do it?

After Keith's tunes, it just got better. As someone mentioned earlier, you'd never know that this was just the third show of the tour. Tight, clean, and in your face. And kudos to the sound team: As always, you could hear every nuance. I guess my only knock would be that Grace Potter doesn't have Lisa's pipes and it showed on Gimme Shelter. Clearly Mick had fun playing with this hot young woman, but I missed Lisa on this one. Just one solution to that... I guess I'll have to go to one more "last Rolling Stones show." One last nice moment. As we were leaving the stadium, everyone was doing the "woo woos" from Sympathy. Smiles all around.
---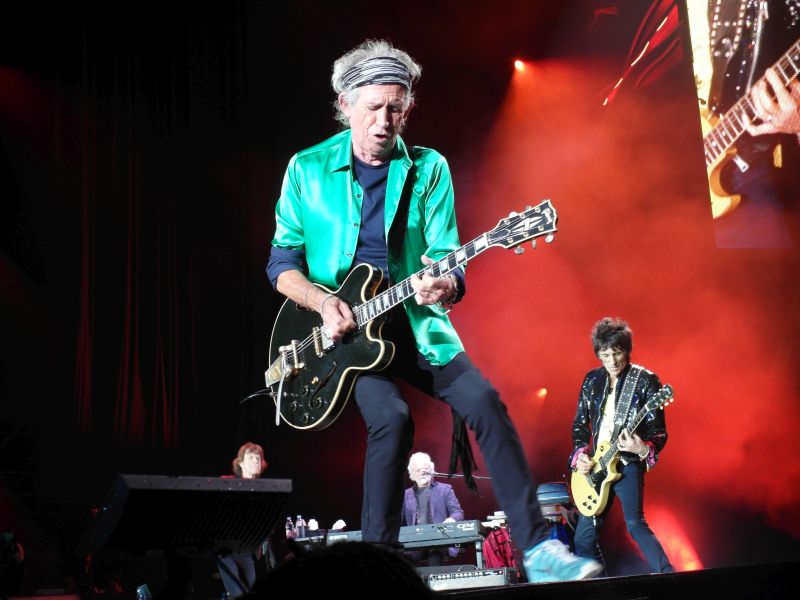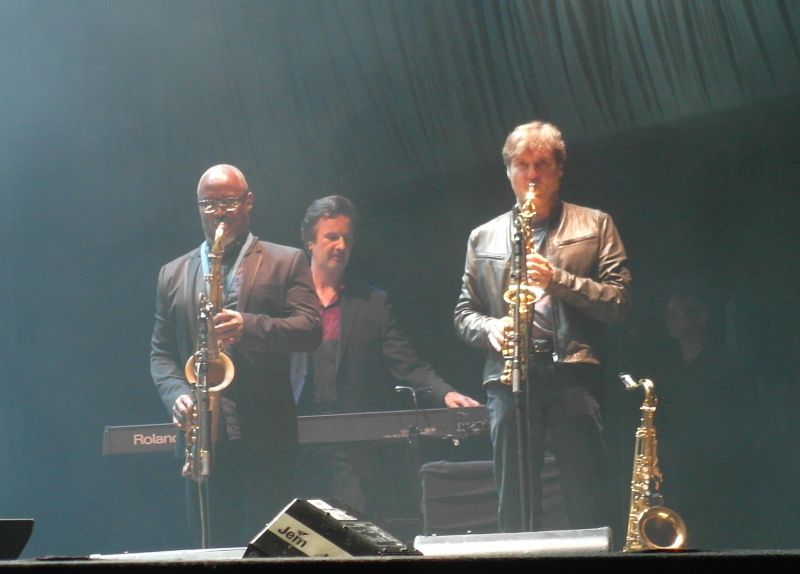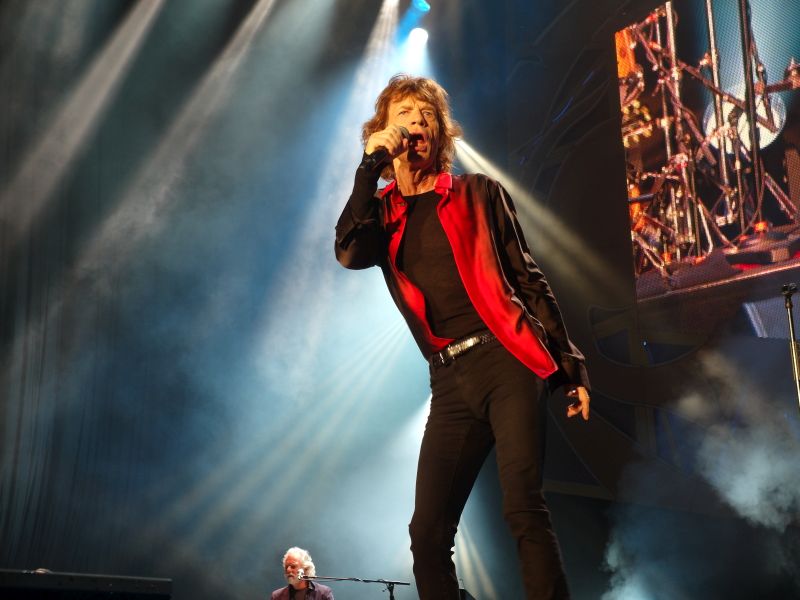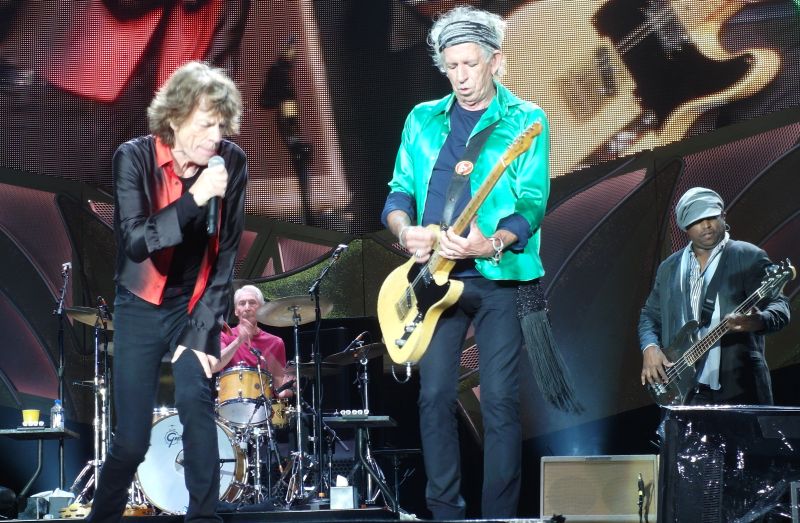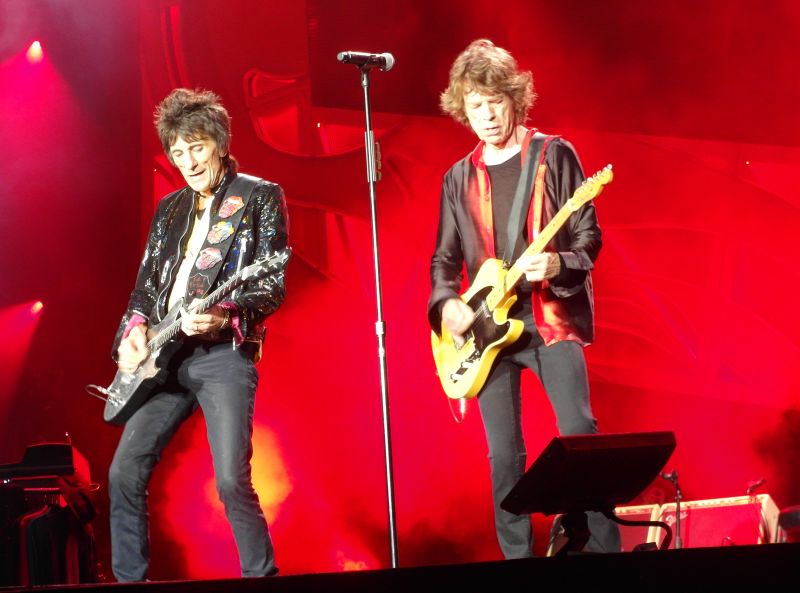 Photos by Bjornulf Vik
---
Review by Hendrik Mulder
More shows in 2015 and, beside the 2 club shows, all big shows so wasn't sure if I wanted to go. But hey, it's still the Stones and it's the Stones in 2015 so I decided to go and to make it very special, I decided to take my 17 and 15 year old daughters with me. Took my 17 year old one already to the O2 show in 2012 so she was hooked anyway. My youngest daughter really changed her musical behaviour since a year or so and since I told her I was taking her and her sister to a US show she was listening non stop to Stones music: asking about albums, songs, years, watching dvd's and so on. She studied really hard to recognise every song, which could be possibly played, within 2 seconds.

Counting down the days and on Monday we travelled to Chicago and a day later we headed to Minneapolis. After checking in the hotel, we decided to go downtown to the Dakota Jazz Club where Band 2 (Tim Ries, Bernard Fowler and Chuck Level) would play. We made it in and had a great table close to the stage. We looked at each other and we agreed that this was a real perfect start of our USA Stones trip!

Several Stones songs were played in a very nice jazzy way: You Can't Always Get What You Want, Honky Tonk Women, Wild Horses, Lady Jane and after the break Charlie Watts (his birthday!) was taking place behind the drums! What a surprise! Everyone in the audience stood up. I was excited, daughters were excited, audience was excited and Charlie enjoyed every second while he joined in on Ruby Tuesday. It was obvious to see that he loves to play jazz music. Unforgettable moment!

Other Stones songs played were Paint It Black and Satisfaction. What a great night and what a privilege to see these talented musicians so close and what a great way to prepare for Band 1 the next night...:)

On the day of the show my daughters wanted to go early to the stadium, to see what was going on. We met lots of nice people, interviews with some radio- and TV stations and bought some merchandise. Then, because of the heavy rain we decided to go back to the hotel. We came back at 17.15 and heard the sound check: Bitch, Out Of Control and Gimme Shelter.... "Dad, is this really the Rolling Stones we're hearing?" Made me smile, it promised to be a great evening.. Doors opened around 18.30 and it was still raining. We stayed inside till the rain almost stopped and at 19.30 we walked towards our seats; the smiles on my daughters faces got bigger the more we walked further and further to the stage. Our seats were in block D, just for the stage, next to the catwalk, Ronnie's side.

Support act was Grace Potter and during her performance it finally stopped raining.

Lights went out just a little after 9.15, intro music and movie started, crowd getting excited, temperature rising, screaming daughters and then.....Jumpin' Jack Flash....Stones were on!!! We got a nice setlist with lots of Stones classics, perfect for my daughters, they knew and sung all the songs along.

Music was loud and clear, guitars great in the mix, could hear all the details. Jagger running around, truly amazing..he was at his very best during Out Of Control and Midnight Rambler. Midnight Rambler was for me the highlight of the evening, what an amazing band and to be quite honest, with the version I heard tonight, I didn't miss Mick Taylor which I've seen on some previous shows. Another highlight for me was the Brown Sugar saxophone solo by Karl Denson. It's absolutely impossible replace Bobby Keys but I was quite surprised how well he fitted in.

At 11.25 it was all over and an 'ordinary' stadium show turned into a real highlight out of the many shows I saw, not only because the Stones really rocked and still are hot, but also because I saw my daughters getting excited and smiling all the time and also that I had the opportunity that I could give the gift of the Stones to them. It was only rock 'n roll but we liked it!
---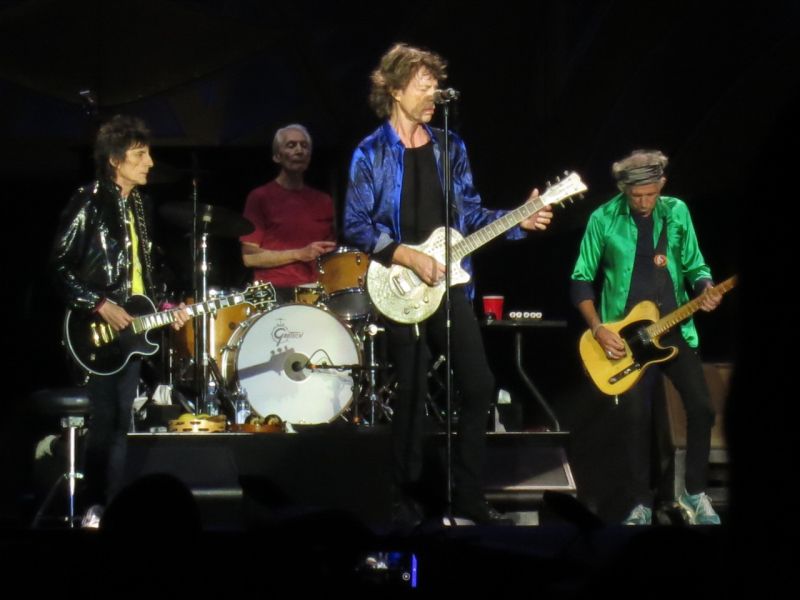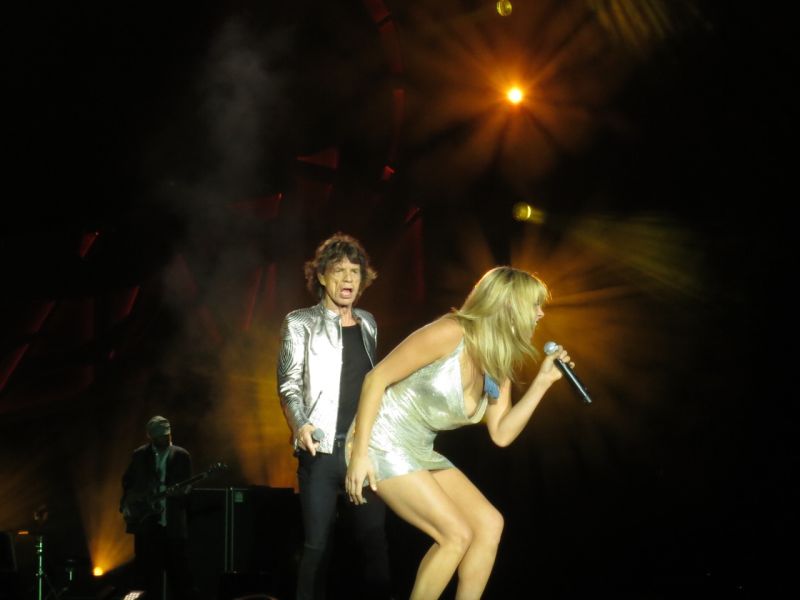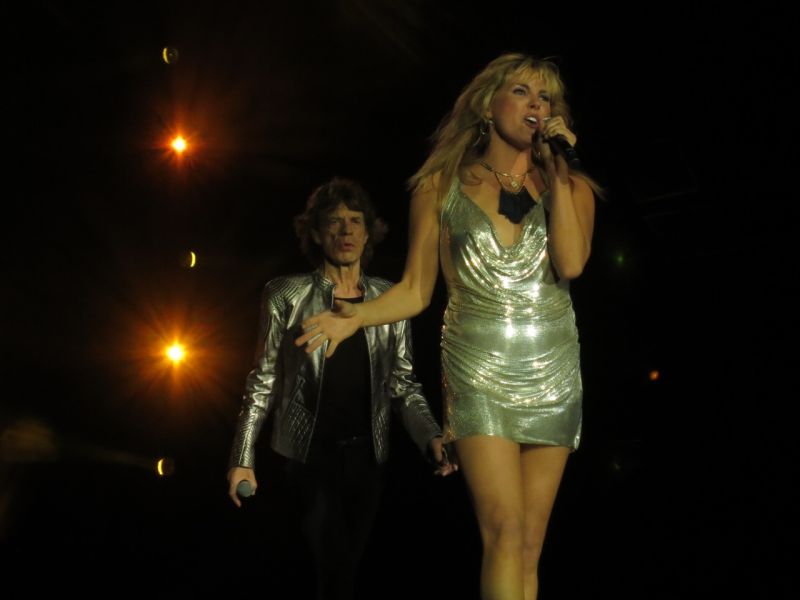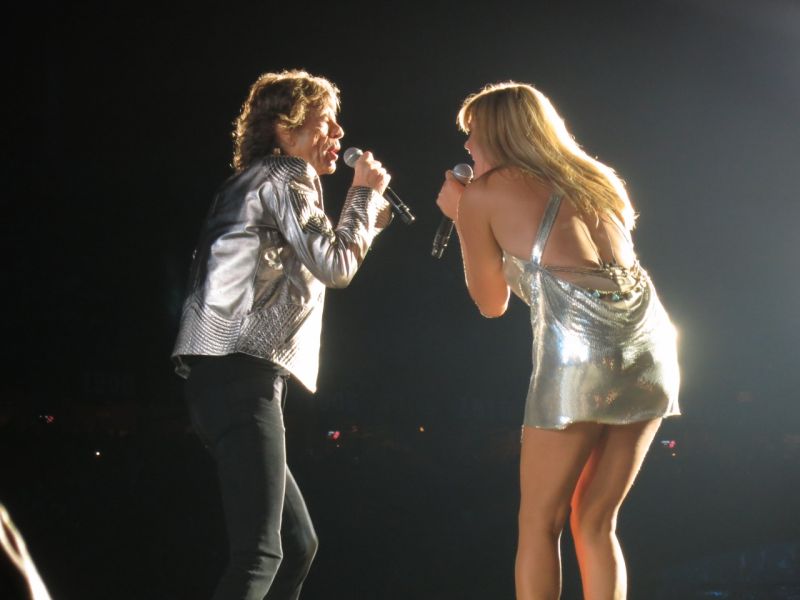 Photos by Hendrik Mulder
---
Letter from Thomas, eleven years old fan
Dear Mick,

Please allow me to introduce myself, for I'm a man of wealth, and taste. The reason I'm writing to you is because I caught your guitar pick in Minneapolis during the zip code tour. I will take care of it, and pass it on to my kids. I really enjoyed your music, but my favorite song is Sympathy for the Devil. I really hope your fan mail checkers or whatever you call them give you this letter.

Sincerely
A man of wealth and taste,
Thomas
P.S. I'm only eleven years old.
---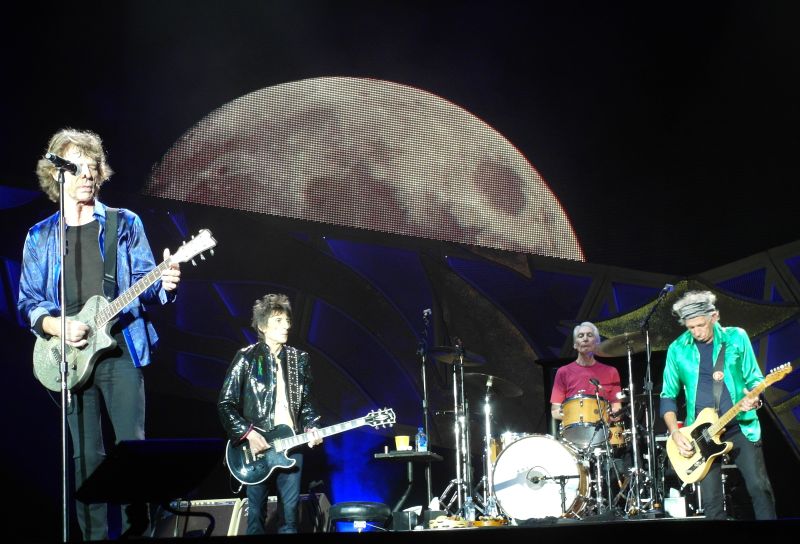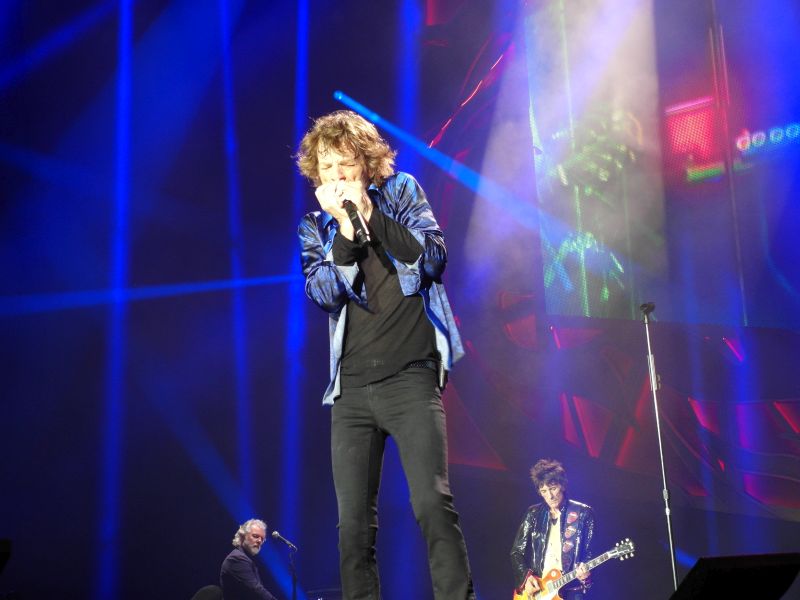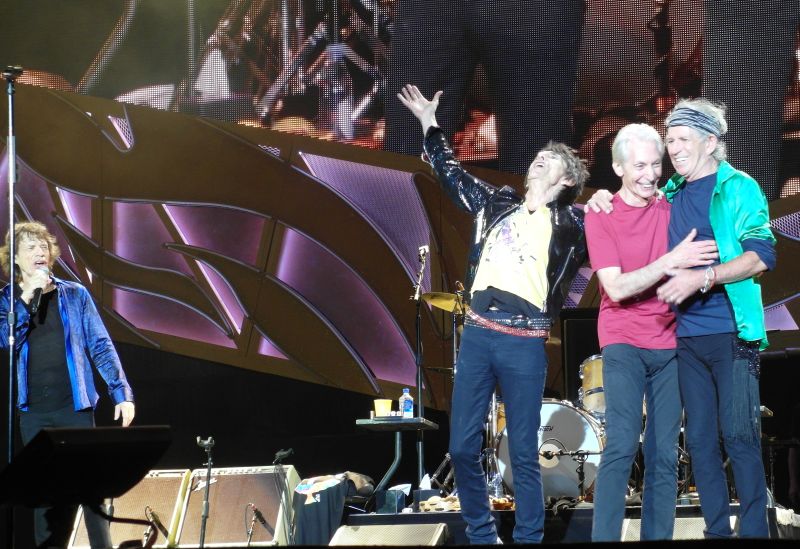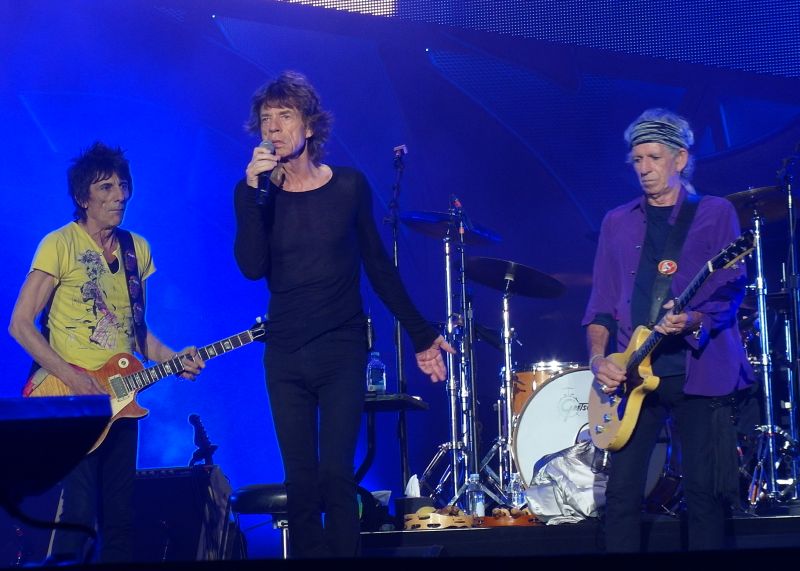 Photos by Bjornulf Vik
---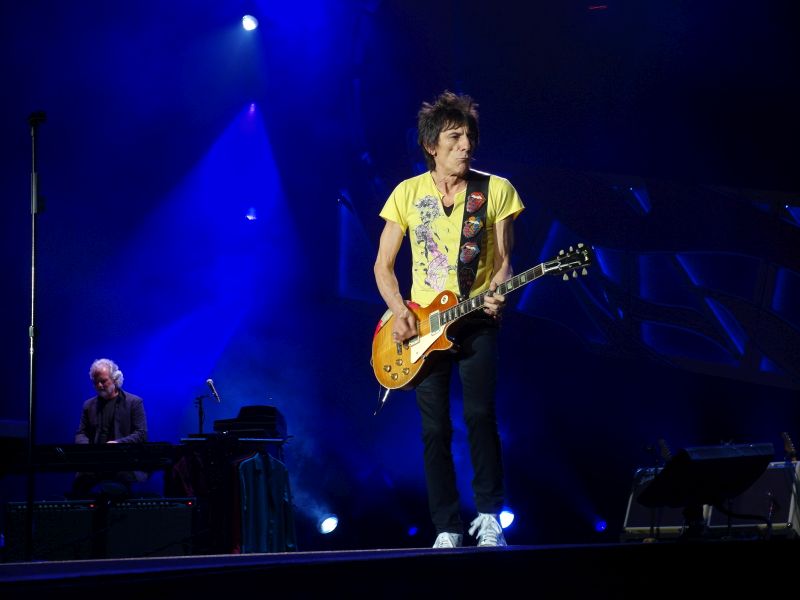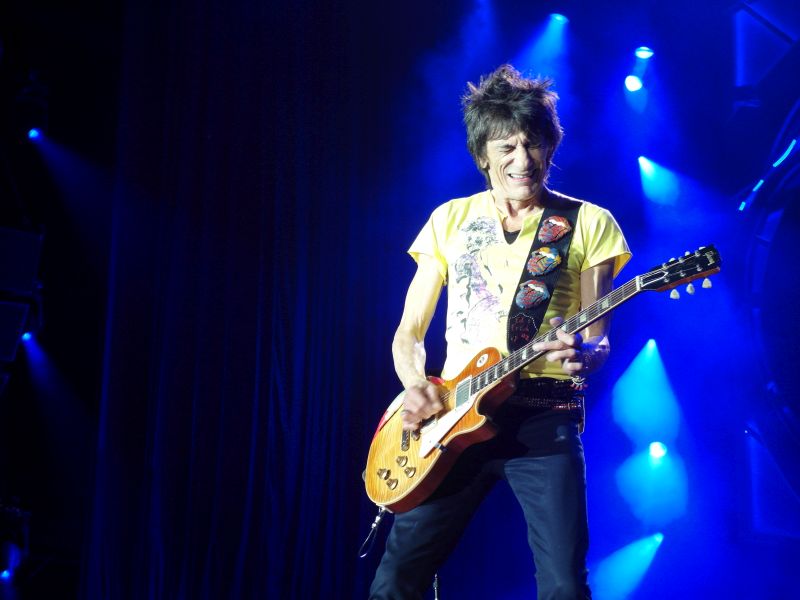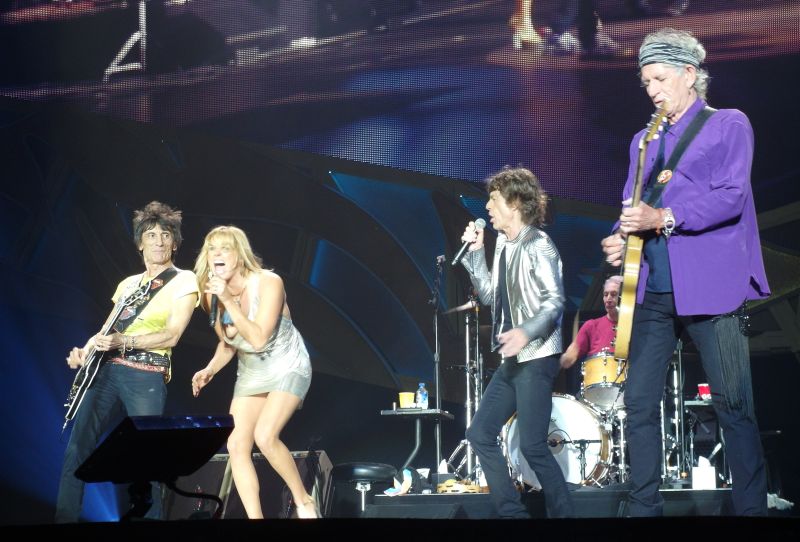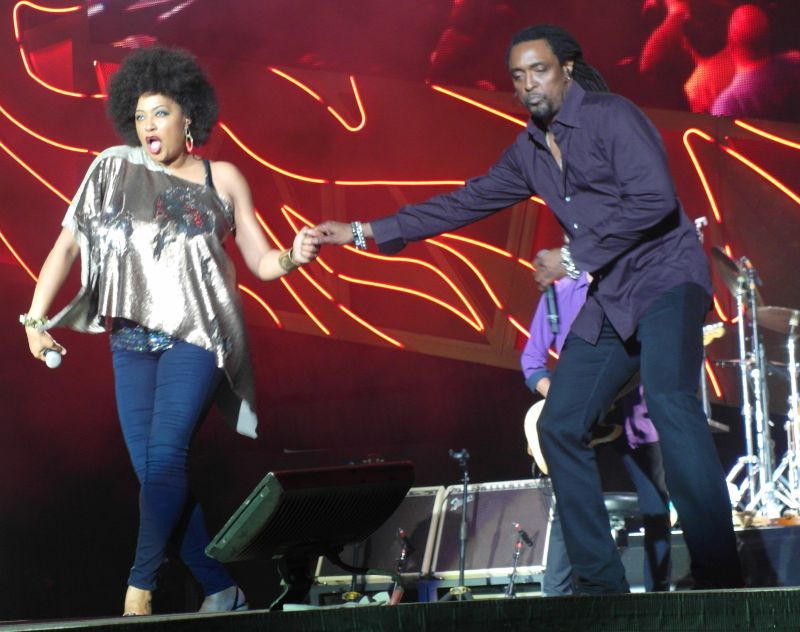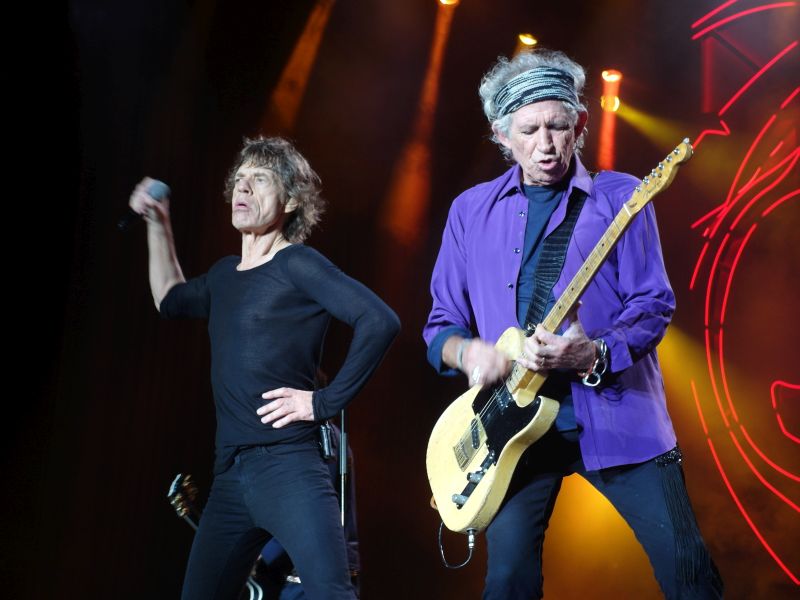 Photos by Bjornulf Vik
---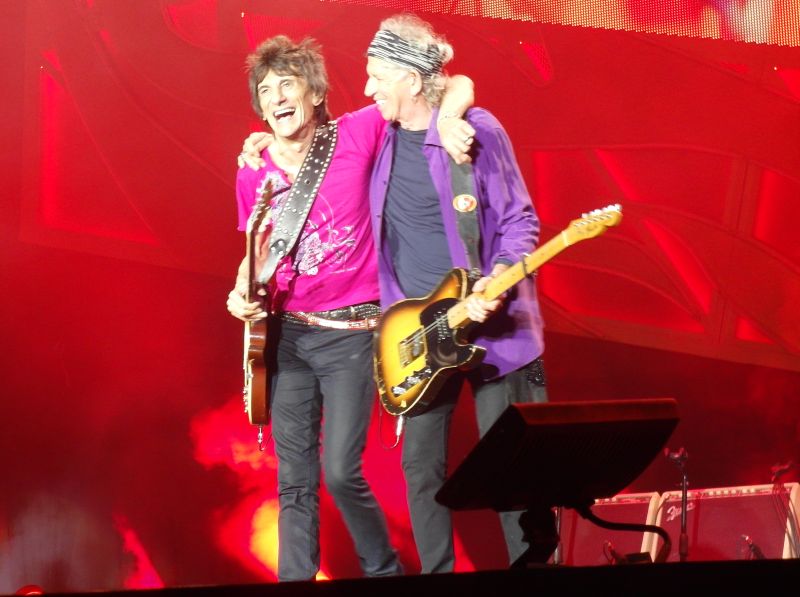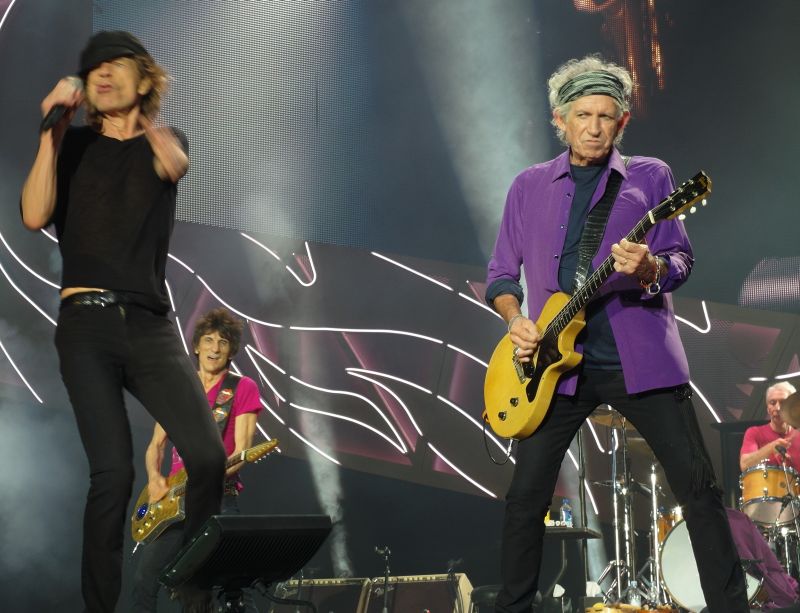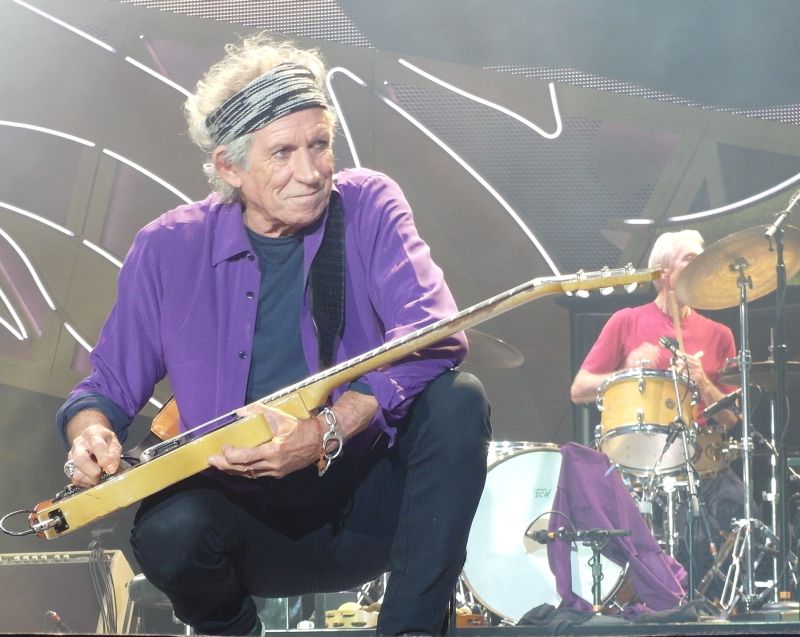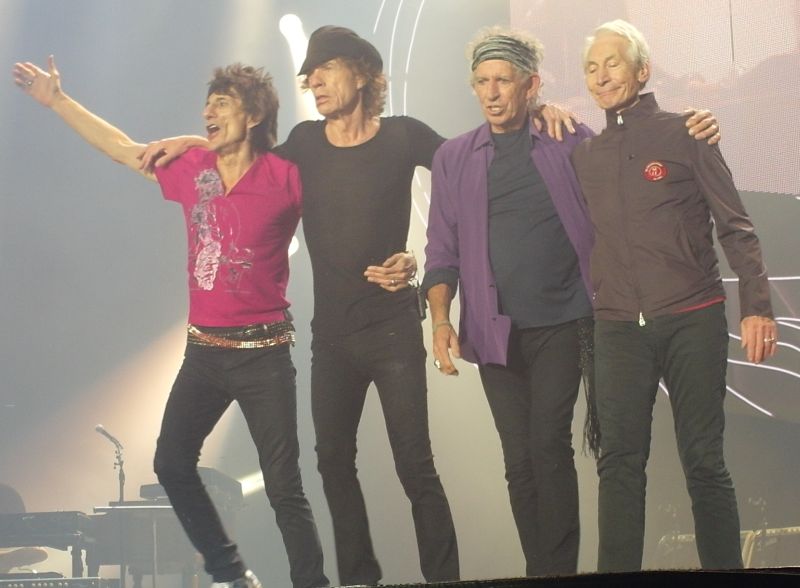 Photos by Bjornulf Vik
---
Reports please!!!
Please send your comments, reviews, links and more to:

[email protected]
---
Links
---
This page will change over the next few days, as you and other fans send reviews, set lists and reports. Please send your e-mail to IORR. Thanks! For details and great photos from the Rolling Stones and their World Tour get the IORR magazines.




It's Only Rock'n Roll 1980 - 2015
© The Rolling Stones Fan Club Of Europe