---
These are the latest Rolling Stones news and updates for you! IORR is a non profit fan club run by fans for fans. All parts of the It's Only Rock'n Roll web site is copyright of The Rolling Stones Fan Club. When using information from this site, please include a reference to IORR and the main web address www.iorr.org.
---
---
The Rolling Stones
AT&T Stadium
Arlington/Dallas, TX, USA
Saturday, June 6, 2015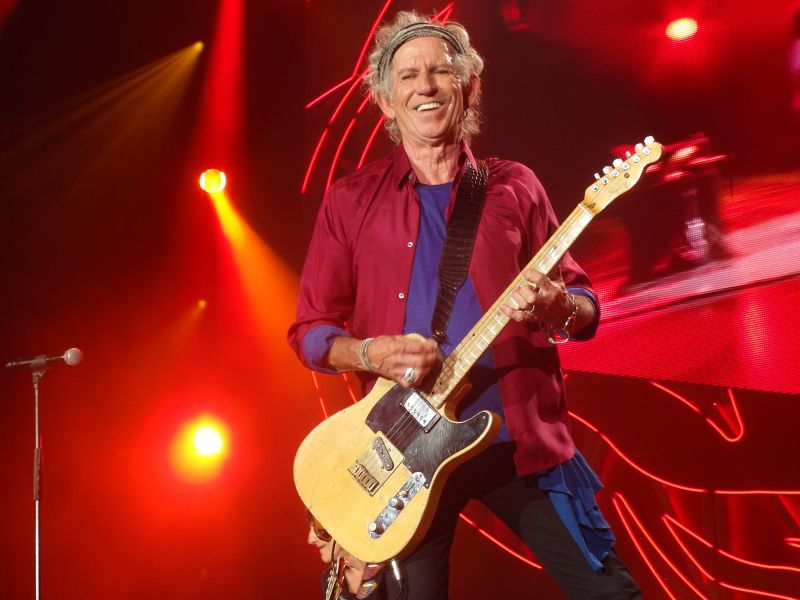 Keith Richards at the AT&T Stadium - Photo by Bjornulf Vik
---
The set list
Jumping Jack Flash
It's Only Rock'n Roll
Let's Spend The Night Together
Tumbling Dice
Doom & Gloom
Bitch (by request)
Moonlight Mile
Rocks Off (by request)
Honky Tonk Women
--- Band introductions
Before They Make Me Run (Keith)
Happy (Keith)
Midnight Rambler
Miss You
Gimme Shelter
Start Me Up
Sympathy For The Devil
Brown Sugar
--- Band off stage
You Can't Always Get What You Want (with choir)
Satisfaction
---

Show start :  9:30pm
Show end   : 11:40pm

---
---
Review by Bjornulf Vik
I feel lucky. I saw The Rolling Stones at the Fonda Theatre less than three weeks ago, then the opening show in San Diego California. I said these were great, in fact one of the best. Then I ended up being part of the Belly Up show, that was a dream come through. Crossing west to east, I saw the next two shows in Columbus Ohio and Minneapolis Minnesota. The Stones were so great all the way, I was getting out of words. How can you express your emotions and love for a band when they repeat the great parts, it would just be repeating the "best ever" story from the Fonda show. But that was before the show in Dallas/Arlington.

The set list was more or less the same. They did "Let's Spend The Night Together", "Moonlight Mile" and "Rocks Off". The rest was songs they play every night. If you read the set list and judge the quality of the show by that you should find something else to do. The Dallas show was not about what they did, but how they did it.

As the songs came rolling, Mick were running, Keith came forward more and more often, and Ronnie did not make contact when he was right next to us on the catwalk, I realized this was the show we are aiming at, the one of many where the band and the crowd just click in sync. It was 100 F i.e. 38 C degrees in the shade outside, but in Dallas they build a multi billion dollar stadium where you may keep the heat out and still have the roof open, so we were all confortable in our T-shirts and causal dressing. And the band made us even more comfortable.

Keith did backing vocals on "Let's Spend The Night Together". It was great to see him rushing over to the microphone every time it was time for his verse. This is one of the few songs I still feel they play it like I am moving back in time every time I hear it, it is transforming my mind into the 60's when my older brother had this single. Later on I got to own it...

ric "Moonlight Mile" is magic. Mick is leading the intro after a countdown from Chuck Leavell. Matt Clifford is placed behind Karl and Tim with keyboards giving "Moonlight Mile" the extra synthesized sound that is fitting so well for this song, it makes the sound richer. Karl Denson is playing a flute, and Tim the saxophone. Mick is on his silver guitar, doing vocals out of this world. The graphics on the big screen are showing twilight images, and soon the large moon is rising. The excitement in the crowd is rising. I wish they can play "Moonlight Mile" every show from now on.

"Honky Tonk Women" again some excellent guitar playing by Keith. He does not step up on stage for this part, but I am waiting for it during edvery show, it is one of my highlights now, like Christmas ever show.

Keith is doing his own set of "Before They Make Me Run" and "Happy", but first he has got something to say. We are in Texas, and his old band buddy from ages and ages, Bobby Keys originally out of Lubbock, Texas passed away in December last year. I can see Keith is unconfortable about it, but paying tribute to Bobby here in Texas was so great, thank you Keith.

"Gimme Shelter". My eyes were backstage. My fear was high. Please please please no Grace Potter, like we had in Minneapolis on Wednedsday. She was here today too, for the warmup act. I listened to their act, and sure it is very simple, she can't sing! If they brought her back for Gimme Shelter tonight as well, it would be a real downer. But there is no high healed minimal dressed Grace Potter on Gimme Shelter tonight. Instead I see Lisa Fisher is stepping up towards center stage right before her part. Thank you thank you thank you whoever made this decition. Lisa on Gimme Shelter is not asomething you replace with Grace Potter. This song is too important to be messed with for posing a new act. We got an extended solo act with Mick and Lisa out by the B-stage. They stayed there forever. Lisa was singing with full power like few others do. Keith did his sharp loud guitar riffs and we were at the final six songs of the showq that waould nail anyone to the floor from now on.

The rest of the show was out of this world. Best part hard to say, but Keith was excellent on "Sympathy For The Devil" and "Brown Sugar", and "Satisfaction" got extended. I was right by the rail where Ronnie walks up to do his solo playing, and every time he was in his own world doing his stuff on songs like "You Can't Always Get What You Want". Mick did never slow down, but he did in fact drop the Brown Sugar stage race for more focus on the singing part.

This would be my last report for a while. It can't get any better. I would not be able to report on it. Ronnie might be right when he recently said in an interview: "One day we might explode". Yes. They are getting better and better. But it is the crowd that makes them better. The fans from Texas made this show special. Dallas, Ft Worth, Houston, Austin, San Antonio and so on. Yes. Texas is a large great state with a large great crowd!

A final word: There is a special story to this show. From fan to fan. It will be in my tour blog The Rolling Stones Zip Code Tour 2015 Blog for this date of the show here in Dallas.

And please do read the report made by Preston Jones of the Fort Worth Star-Telegram, see the link at the bottom of this page, I am just adding the last part, it is a great report:

Preston Jones of the Fort Worth Star-Telegram:

....
Indeed, if you closed your eyes as the Stones roared into yet another hit Saturday, it was possible to feel time stop, if only briefly.

But it wasn't long before time rushed onward, the past, present and future meshed into a moment you wished would last forever.

Such a visceral sensation gives already emotionally charged events like Saturday's concert an extra weigh. It's moving to think the Stones and those of similar stature may not pass this way again.

We are richer for having had the Rolling Stones' music in our lives.

What impossibly large footprints they leave behind.

Read more here: Review: Rolling Stones at AT&T Stadium by Fort Worth Star-Telegram
---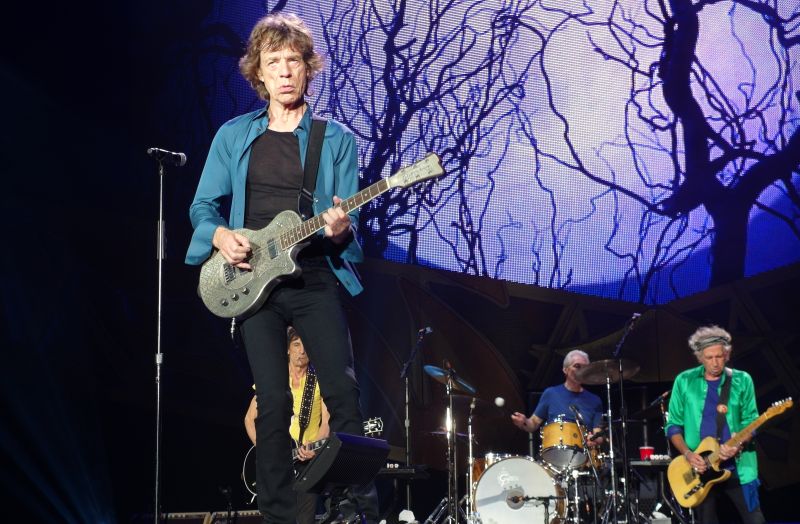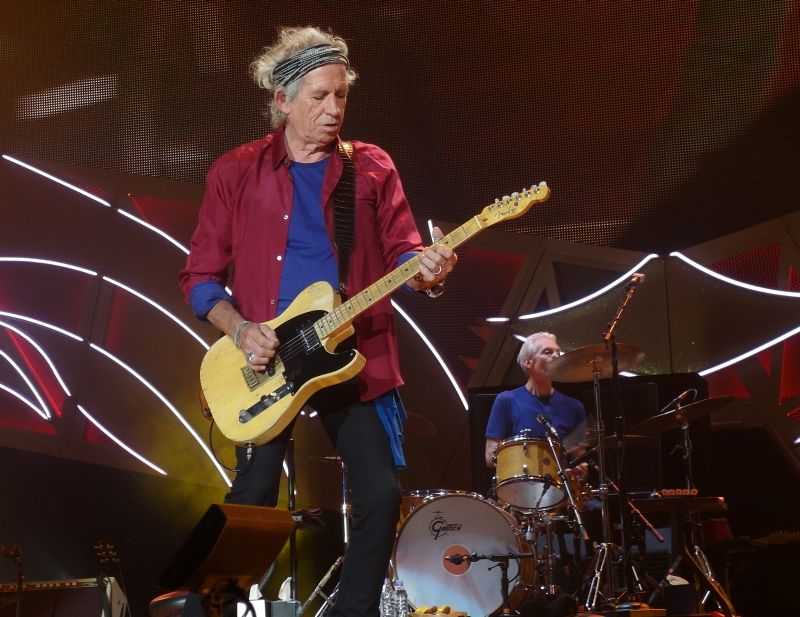 Photos by Bjornulf Vik
---
Review by Bob Achtziger
After attending 212 shows Since 1969 I was very surprised the stones would do another tour in 2015. I attended opening night in San Diego and felt the show has some opening night jitters. I was disappointed with the set list expecting the entire sticky fingers album to be played like the warm up show in LA but the energy in SD was intense and the crowd was really into it.

Yesterday I had to fly from NY to Dallas and of course cutting it close with possible flight delays etc. Well my flight arrived 1 hour early and headed to ATT stadium which is massive.

Keith's opening riffs gave me goosebumps and Keith had the eye of the tiger and played remarkably well. The acoustics from my lower bowl was awesome. Mick was being Mick and and gave an outstanding performance.

Sadly the crowd was pretty lame as they sat through most of the show. I naturally was strutting and dancing only to be told to sit by security and I refused I had an isle seat and 1 foot was in the isle and can't believe I was asked to move in the same happened in 2005 at the Americanairlines arena. Security at Dallas shows need to lighten up as they almost ruined my perfect night.

I thought set list was refreshing and loved the fans. Choice. long live the Stones. As Keith would say......on with the proceedings. See you all in Atlanta.
---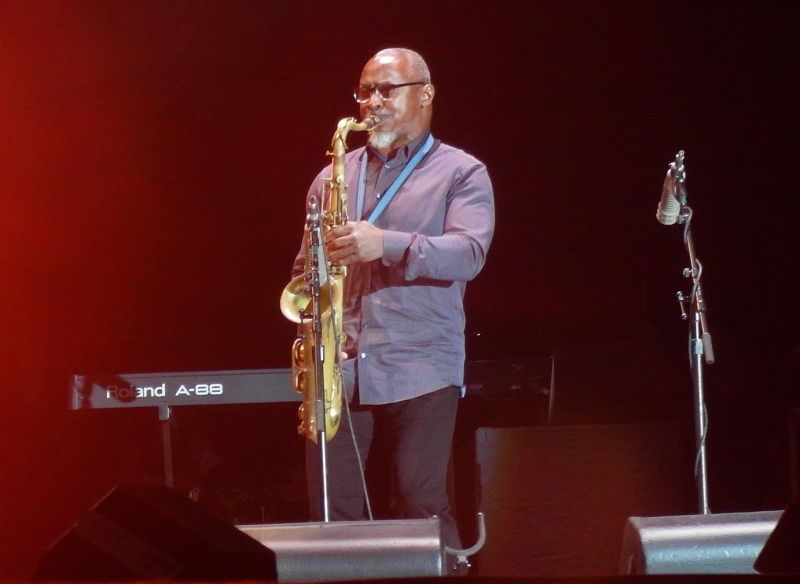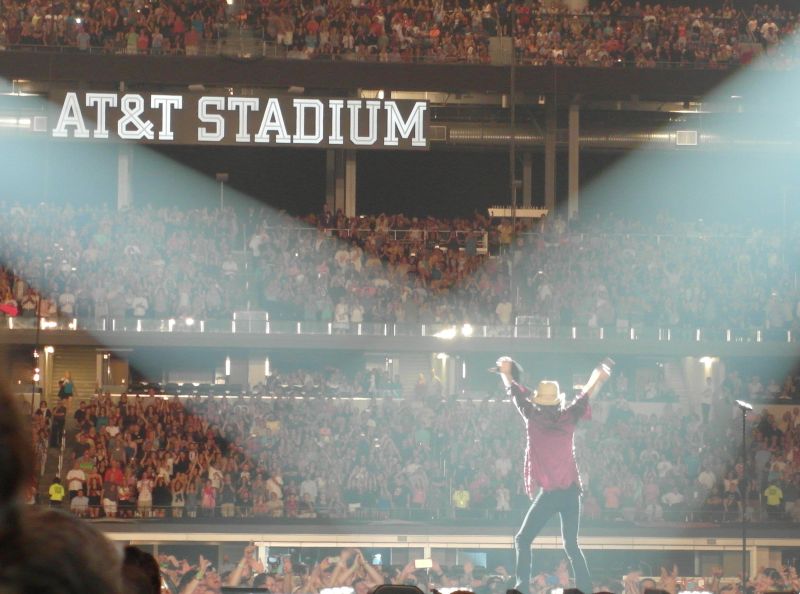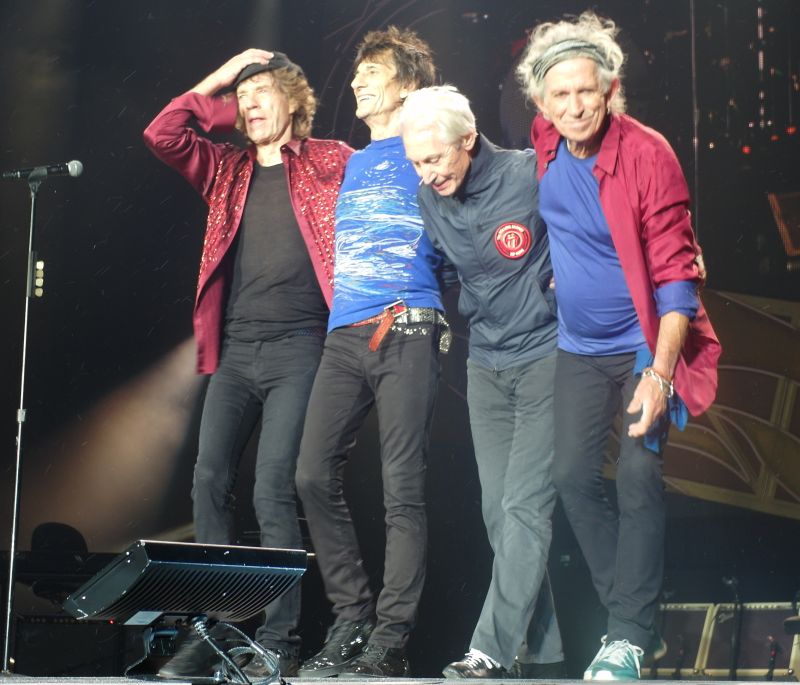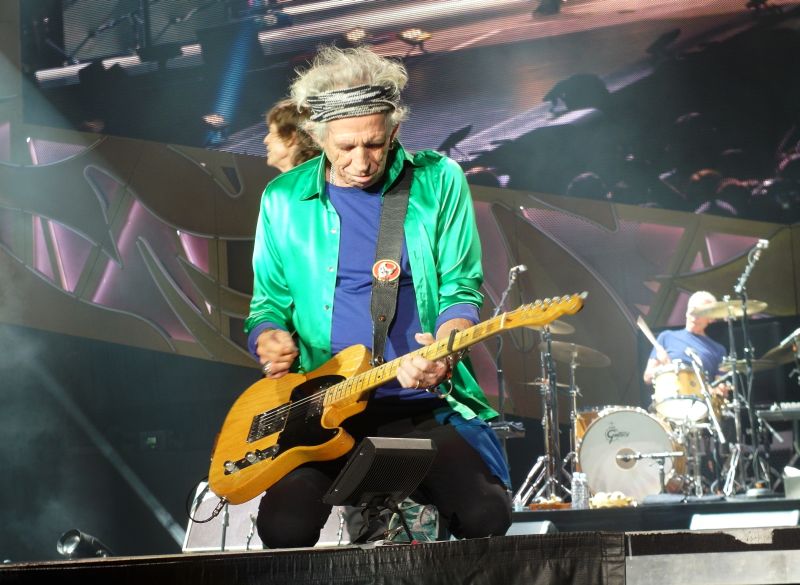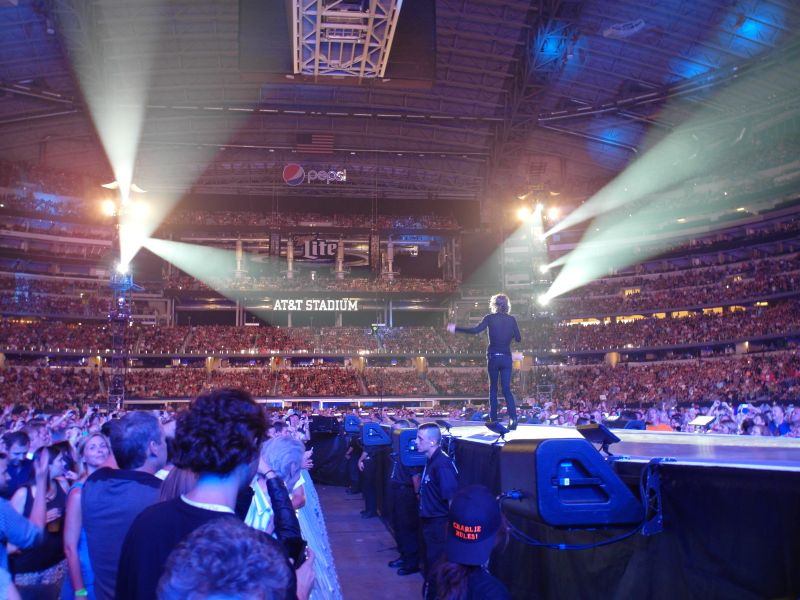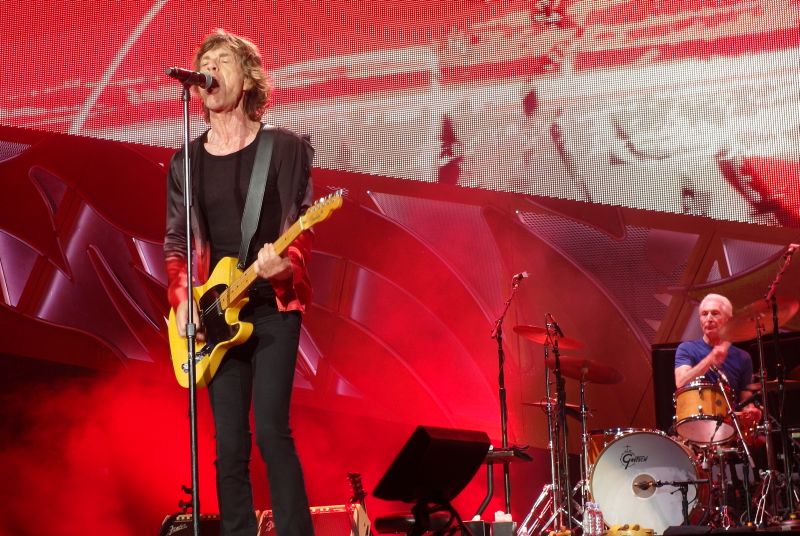 Photos by Bjornulf Vik
---
Review by Nathan from Austin
I was in Dallas, 33 rows back on the floor, Keith's side. This show was amazing in just about every regard. I was also in San Diego a couple weeks back, that show doesn't hold a candle to this one. San Diego seemed like unrehearsed opening night rock 'n roll whereas Dallas was perfectly sloppy (in all the right ways) rock 'n roll. I'll break my experience up in sections for simpler digestion. If you weren't there, hopefully this can give you an idea of my experience. And, if you weren't there, you can disagree all you want (but I don't want to hear it).

On the Venue This stadium is massive, and quite comfortable. Climate was adequately controlled. Restrooms, bars and merchandise areas seemed plentiful. The walk from the various parking lots was long, but how could it not be? The floor seating (in terms of space between rows) was far more spacious than what I experienced in San Diego, probably an additional 8 inches of legroom.

On the Crowd This was a very enthusiastic crowd and featured all ages and all levels of interest (casual bucket listers and hardcore fans). In San Diego, the crowd just did not seem into it. In Dallas, the sound of the cheers and applause blew the semi-open roof off the place. Being on the floor, I could hear the charged-up cheers and feel the energy hitting from all directions. Everyone (seemingly) on the floor was on their feet. I turned around numerous times to see how the rest of the venue was reacting, lots of people standing, dancing, squealing with joy. The crowd noise was 5x what I witnessed in San Diego in terms of intensity. More telling, IMO, was the fact that there was not as much of a herd of people heading for the bathroom during Keith's set or during Doom and Gloom. In my area, people stayed, most still stood and sang along. The whole time. There was a palpable passion that cannot possibly be captured on Periscope.

On the Sound The sound was fantastic where I was, everything mixed nicely. In San Diego the echo where I was seated (floor as well, in front of FOH mixer area) was terrible. It was very loud, but muffled in that area. On the floor in Dallas it sounded great. I can imagine it not sounding as good in the less expensive seats, can't sound great everywhere.

On the Setlist I loved the setlist for Dallas. What do people expect? I'd toss D&G out in favor of something else, but I can live with it. Rambler was absolutely nuts, freaking incredible. From the start to the slowdown to the frenetic up-swing in tempo the guitars were charging hard, the crowd was dancing and I was flying high as a kite on nothing but one $9 beer and a hell of a performance. I thought the place was going to come apart. Miss You was great, as usual. I loved Keith's set, BTMMR and Happy would be my choices, so glad he did those two. Gimme Shelter was great, Keith nailed the opening notes beautifully. Glad to see Lisa instead of Grace Potter (to anyone who thinks the Stones don't take chances, look at the one they took in Minneapolis with Potter). Sympathy was good, great riffing by Keef. Funny "hot mic" incident following SFTD--you can hear Mick following the song say "@#$%& smoke bombs." Guess he swallowed too much of the pyro. Satisfaction was the best I have seen it, can you deny they were having fun? It was a very extended version. Crowd was feeding back the energy, one infinite loop of elation. I could go on and on. I have seen the Stones more than a few times and I found this arrangement to be very good.

On the Price Are these shows too expensive? In my opinion I think so (although they seem to charge what the market will bring). I think it is just as bad to charge me $50 for parking. That parking spot didn't do anything for me. The $9 Coors Light is just as criminal. Alas, I paid for the parking and the beer and the show--and I am glad I did. As far as complaining about the view or the sound from the upper decks, it is what it is. The "cheap seats" are less expensive for a reason, quality of the performance at that location. The first couple times I saw the Stones I was in those seats, and I still loved every minute of it. When one buys a seat in those sections they are going to get less of an experience. First Class tickets on an airplane cost more, I wouldn't sit in Coach and demand white glove treatment and a hot towel.

Anyone Still Reading? This is quite possibly the best Stones show I have seen (I have only been seeing them since the Licks tour). It is a close tie to Madrid in 2014 (I was front row there and the Spanish crowd was awesome--hard to compete with that). This show was 10x better than HP1 in 2013 and 5x better than San Diego two weeks ago. Those are my thoughts. I am someone who attended the show, in person. I am not basing my opinion on a crummy Periscope feed or shaky cellphone video (although I love the technology). San Diego was decent, but I was worried. Dallas had me thinking these are the best Stones I have seen in my short time of seeing them. Nobody mentioned how friendly the staff at AT&T was, everyone I interacted with was so polite. I am not the hyperbolic type, but this show blew me away. If it can get better, I am not sure how.

I also had the pleasure to make a new friend or two, and introduce another friend to a live Stones show. Those who helped with that know who they are and I thank them.
---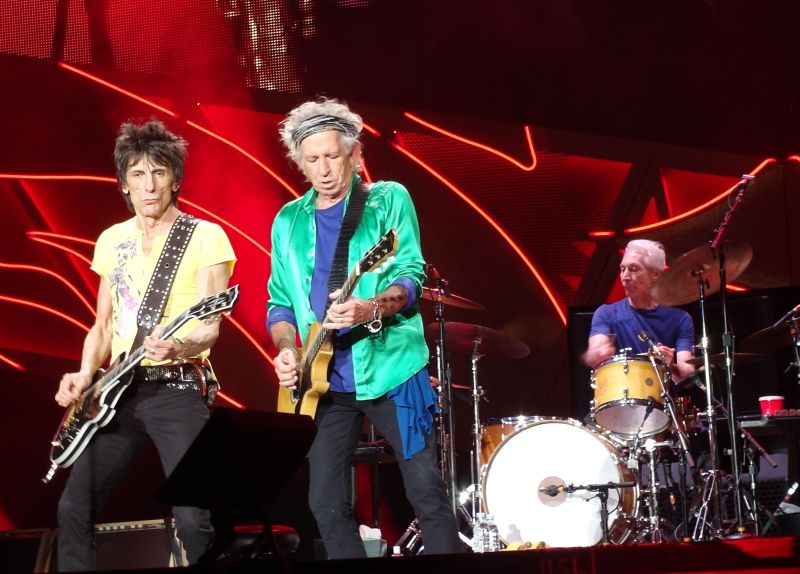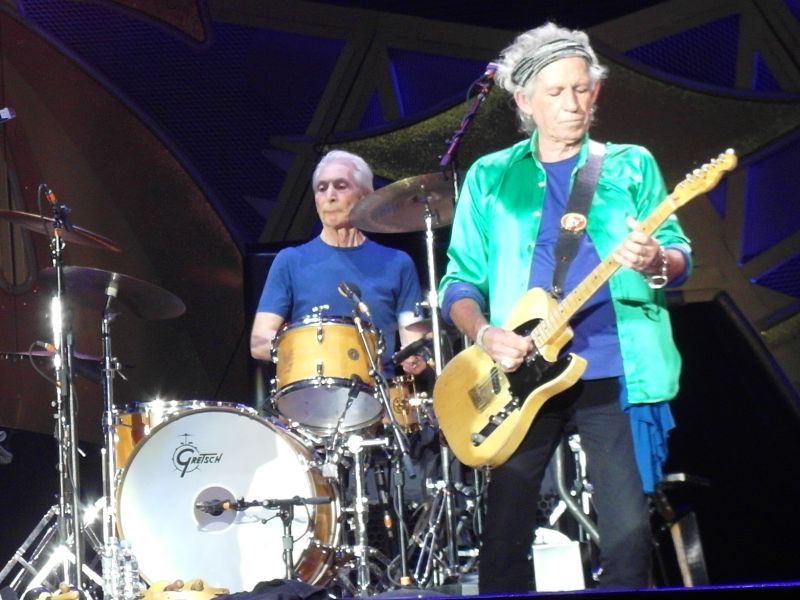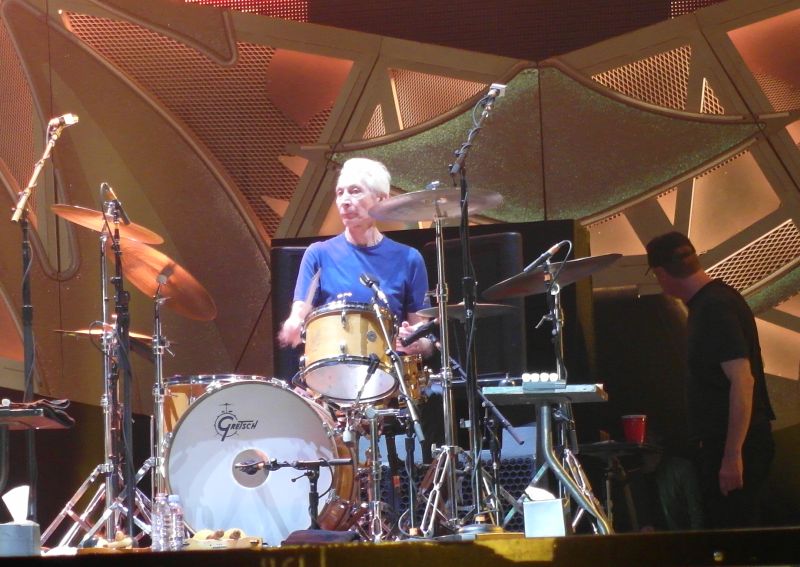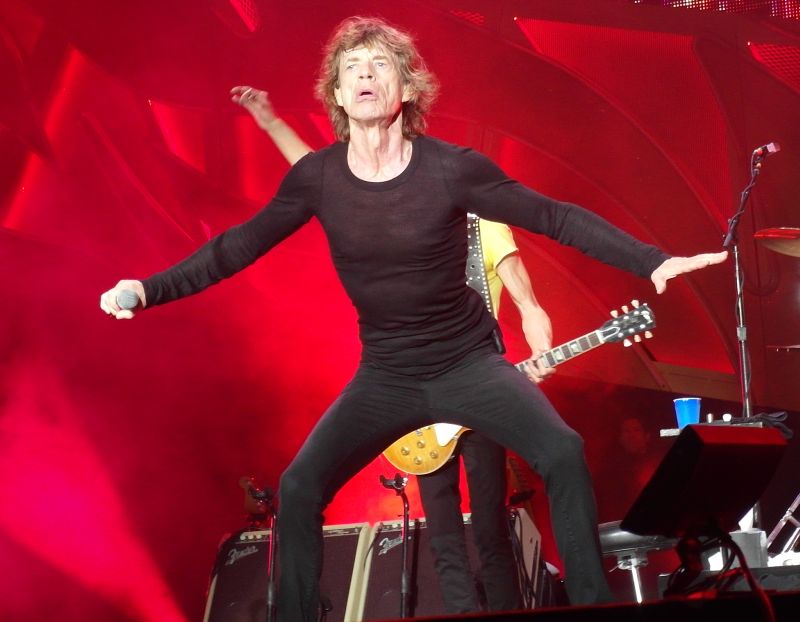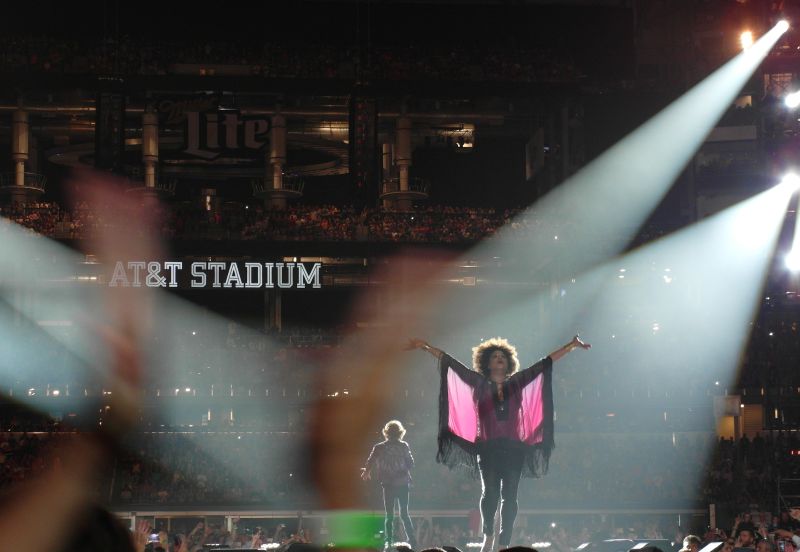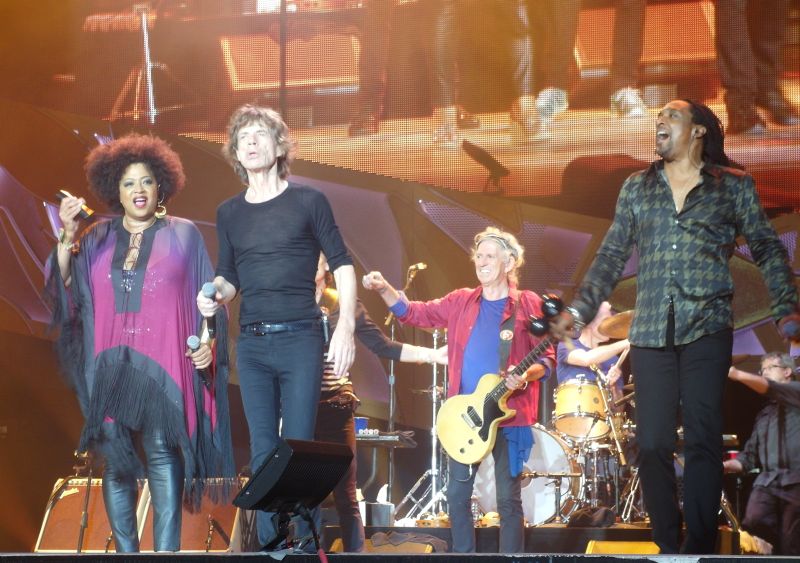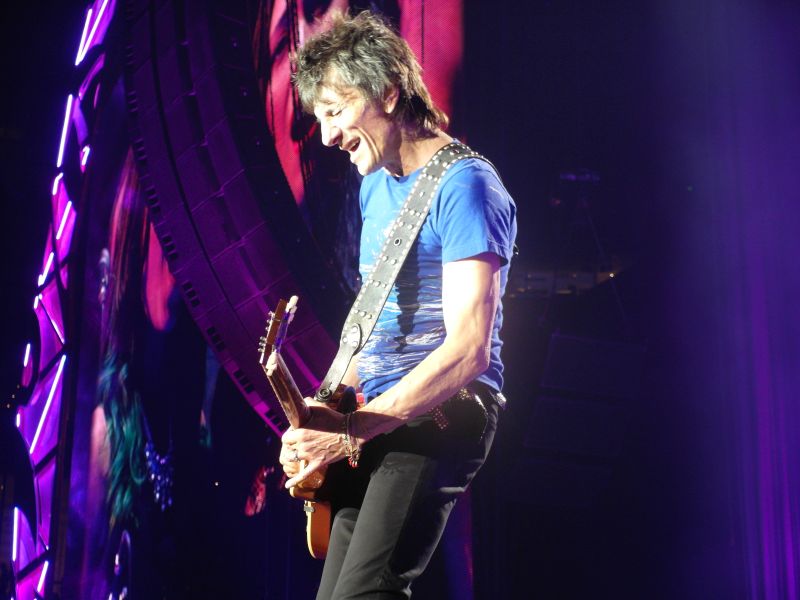 Photos by Bjornulf Vik
---
Review of Arlington by Sixthstone
This was my 10th show over the past 5 or 6 tours, and the focus here was definitely on the music. Mick and Keith were absolutely in top form. Charlie was Charlie, and Ronnie had his moments as well. Although some people complained about the sound in the stadium, it was great where we were. The guitars were especially loud, so Keith fans were treated to a special show. With Keith's playing at the top and the sound cranked up, I savored all of the classic riffs through the show. Very little theatrics or props on this show. The screens mostly showed the musicians and singers, and they totally lived up to the bill. On the down side, it was not the best vibe I've had at a show. The stadium has an overly corporate feel (Jerry Jones), and the staff was far too draconian for a Stones show. This put a little bit of damper on the groove, but the music was excellent.

Specific notes:

You could tell from the opening riff of JJF that Keith's guitar was sounding great. Mick was absolutely age-defying as usual. The end of Tumblin Dice was great with the classic ending riff and the interplay between the horns.

Doom and Gloom was a throwaway, and this was the one point where the sound seemed really muddy. Granted I don't know this song that well, but I was lost in many parts due to inability to hear it well.

Moonlight Mile was a tremendous treat. Mick was magnificent and the song really was able to pull off the same magical feeling that the album version has, and I never thought I'd be able to say that.

Although I've heard Honky Tonk at pretty much every show, Keith's guitar work made this version a treat. All the signature riffs were there but with interesting nuances and a killer crunch that made this incredible. Keith followed this with probably his 2 best live numbers, which were both excellent.

Midnight Rambler was definitely the best live version I have seen. (Note that I wasn't at Brussels in 73...). Mick's harmonica was spot on and the band were tight through all the great ups and downs and rhythmic changes that make the song such a gem. This was all the Stones working in musical unison in a way I had rarely seen before.

Gimme Shelter and Start Me up amped it up. Sympathy was another great version with strong piano work from Chuck, Keith's riffs just killing it, and Mick channeling Mr. D with red cape and flames. Although Bobby Keys was missed, sax work was still good on Brown Sugar.

For the encore, CAGWYW with the full choir was fantastic. I've always thought this one lost luster when played live without a choir. This version was great. Satisfaction with an extended ending was a great way to end the show and ironically leaving us satisfied but wanting more.

Overall, this was a music lover's show, especially a Keith lover's show. He was at his best. The rest of the band and backup crew were fantastic as well.
---
Review by Sabrina, Brazil
It was a 4 days holiday in Brazil and we've decided to go to Texas to see for the first time a Rolling Stones Gig.. What can I say is it was absolutely amazing!! Still I do not believe that it really happened!

The stadium is outstanding! The sound was perfect and the band was fantastic!

The audience was a bit different from de shows at my country. I really expected a different from the audience in a concert of the Rolling Stones. However each one enjoys the show of your way and me and my boyfriend enjoyed with our very Brazilian way ( really excited without sit for a minute).

It will be unforgetable to me to remember of Keith, Mick, Roni, Charles and all the Stones playing with so much energy!

I hope to see them again soon in Brazil!
---
Review by Edward Flynn
My mate Trevor (an English cat who'd NEVER seen The Rolling Stones before tonight) took our seats in Nosebleed Central, unleashed our binoculars, and sat back-

Someone named Grace Potter opened the show- I would've preferred Harry Potter, or even Mr. Potter, from IT'S A WONDERFUL LIFE- She was screechy, and compensated by turning up the screeching toward the end of her set- And, after a brief pause, on came The Greatest Rock And Roll Band In The World-

Highlights-

DOOM AND GLOOM- I love this song, and was glad of a chance to hear it live- They did it justice, short and sweet- A terrific number-

MOONLIGHT MILE- Great rendition, which defeated even the horrible acoustics- What a great song this is- I would've liked to have heard the whole of STICKY FINGERS, but that wasn't in the corporate rock playbook- Still, a nice, even soothing moment, so unexpected in a Stones set- Best Moment Of The Night- Lisa Fischer and Mick doing GIMME SHELTER- What a song! What a performance! I understand that Grace Potter has been hauled out, in past concerts, to duet with Mick on this one- So I thank the Rock Gods for their mercy on this one- The duet was outstanding, and it was accompanied by superb backing by all involved- Memorable...

The last five or six numbers were very paint by numbers, greatest hits stuff- But well performed- I've been fortunate enough, in my little life, to see some performers who KNEW THEIR AUDIENCE, and played to them- Thus the Stones- I've been to about a dozen Stones concerts, so I've heard them do BROWN SUGAR, et al, about a dozen times- And I'm amazed at how they play the audience, unerringly- Keith Richards has said that the real art is not in the playing, but in the listening- Leave it to the old pirate to give us something this simple and profound, to chew on...

And Mick, at 72, is extraordinary- As I mentioned to Trevor, I saw Sinatra a couple of times after he passed seventy- He still had it, but they didn't make him run eighty yards across a stage, and then fifty yards up and back a runway while singing NEW YORK, NEW YORK- If they had, the concert would've lasted about two minutes...

Low lights-

Might have been the awful acoustics, but I thought Ronnie Wood sounded horrible- Missed chords and notes all over the place- He seemed to be using noise to cover sound- Take it easy, Ronnie... Though I do appreciate your cojones in smoking a cigarette in Jerry World-

And I do miss Bobby Keys, RIP- Nobody did it better, or personified this band, better than Bobby- And Chuck Leavell, on keyboards, is an under appreciated treasure... I know him, from years back, after a Randall Bramlett concert in Athens, Georgia- 1973? He is a gentleman...

There are songs in the canon- MEMO FROM TURNER, TOO MUCH BLOOD, most of the UNDERCOVER album (their most violent set), so many others, from the early sessions- Anyway, I've resigned myself to never hearing any of these in concert, alas... The catalog is simply too broad, for which, I suppose, we should, ultimately, be grateful- I am... But I'll be back, as I hope they will...
---
Reports please!!!
Please send your comments, reviews, links and more to:

[email protected]
---
Links
---
This page will change over the next few days, as you and other fans send reviews, set lists and reports. Please send your e-mail to IORR. Thanks! For details and great photos from the Rolling Stones and their World Tour get the IORR magazines.




It's Only Rock'n Roll 1980 - 2015
© The Rolling Stones Fan Club Of Europe