---
These are the latest Rolling Stones news and updates for you! IORR is a non profit fan club run by fans for fans. All parts of the It's Only Rock'n Roll web site is copyright of The Rolling Stones Fan Club. When using information from this site, please include a reference to IORR and the main web address www.iorr.org.
---
---

The Rolling Stones
BC Place, Vancouver, BC, Canada
Saturday November 25, 2006
The set list
Jumping Jack Flash
It's Only Rock'n Roll
Oh No Not You Again
She Was Hot
Shine a Light (with Bonnie Raitt)
Streets Of Love
Midnight Rambler
Tumbling Dice
--- Introductions
You Got The Silver (Keith)
Slipping Away (Keith)
Connection (Keith)
Miss You (to B-stage)
Get Off Of My Cloud
Start Me Up
Honky Tonk Women (to main stage)
Sympathy For The Devil
Paint It Black
Brown Sugar
You Can't Always Get What You Want (encore)
Satisfaction (encore)

Bonnie Raitt (warmup)  :  7:00pm -  7:50pm
The Rolling Stones     :  8:50pm - 11:05pm

---
Review by Dean Goodman
Just as the Stones finally hit their stride, they have to go and end the tour. I jest, of course. There have been some great times over the past 15 months, but they really, really went out with a bang in Vancouver on Saturday.

Was it Keith's historic three-song set? The resurrection of Shine a Light with help from Bonnie Raitt? The astonishing ovation for Keith? The spine-tingling performance of Midnight Rambler? Or all of the above, and then some during the 130-minute show?

According to Mick, it was the band's first time in Vancouver since the Voodoo Lounge tour. Things began on a familiar note with Jumpin' Jack Flash and It's Only Rock 'N Roll, and deviated into "newish" territory with Oh No Not You Again and She Was Hot. The latter song is fast becoming quite the barnburner.

Once again, Mick thanked Bonnie and speculated that she was sipping Champagne somewhere. Did he not read my last review about this inappropriate remark?! Just as I was getting worried about another Dead Flowers, he said the next song came from "Exile on Main Street." And, the band launched into Shine A Light, which I don't think I've heard since Oklahoma City in 1997. Bonnie was OK on this one. I thought it was funny that Mick looked her in the eye as he sang, "When you're drunk..." (see LA review for background on her sobriety efforts.)

Another weirdly appropriate line came during Tumbling Dice, when he chanted "keep on pushing," because that's what was going on in my area as the crowds filled the aisles and much shoving ensued. Things got physical a few times. The lack of security confirms my belief that I could walk down the main drag in Ottawa armed with only a pocket knife and quickly install myself as dictator.

After an ovation of several minutes, during which Keith seemed genuinely at a loss --- "What am I going to do? Let me think. This is the brain damage" -- he sang You Got the Silver and then a surprising Slipping Away. I was a tad disappointed at the selection, until he powered up for a third song -- Connection. Fantastic. But why stop at three?!

During Brown Sugar, Ronnie ventured from his spot to come over to Keith's side to toss a pick at his Japanese friends the Onos. I caught Keith's one at the end of the song, and (stupidly?) gave it away to another Japanese friend.

All too soon, it seemed the show ended. But it's not really the end, just a break before more shows next year. And a good opportunity to relive some great memories while replenishing the piggy bank.
---
Review by David Smith
| | |
| --- | --- |
| This was my sixth show and was by far the best to date. The song selection was great Shine a Light and Midnight Rambler being the highlights.The band was tight as ever, most importantly with the this the last show of their 18 month tour I got the feeling they all were savoring the moment. Compared to the Seattle show at Qwest field I saw it was much better. Much more enthusiasm from the band and fans.The band last played Vancouver for the Bridges tour which helped. The 51,000 loved the show from start to finish. The best part was Mick and Keef were loving the show.The only downer was the arena BC Place is not the best for the fans up top. Sound is poor hopefully they with play GM Place next time. | |
---
Liz Reading, Victoria, British Columbia, Canada
You couldn't have got more "bang" for your buck with the set list played at the Stones last Bigger Bang concert in Vancouver, BC on Saturday, November 25, 2006. They played many of their greatest classics, Jumpin' Jack Flash, It's Only Rock and Roll, Miss You, and Honky Tonk Women. It won't be long before Oh No, Not You Again and She Was Hot, from the new A Bigger Bang CD, will also be added to this category.

I've seen the Stones 6 times and this concert was the best in some ways and the worst in others. Worse due to the horrendous acoustics of BC Stadium, a fact, opening act Bonnie Raitt mentioned when she commented on the echoing effect she experienced.

I have to say the boys looked a little tired, but who wouldn't after nearly two years on the road! But they are consummate performers and the crowd was treated to some spectacular renditions of Midnight Rambler, Tumblin' Dice, Sympathy for the Devil and the best concert version of Satisfaction I have ever heard them play. Mick's harp playing on Midnight Rambler solidified the fact that he is one of the best harp players around; a fact, I think, is often overlooked in rock and blues circles.

Of course for any Stones fan there is always more than just one song that heightens their concert experience. I'm of the mindset that anything they play from Exile on Main Street is an exquisite treat to be savoured forever, and Shine the Light was made even sweeter with the addition of Bonnie Raitt. Though she and Mick seemed at times to struggle a bit together on this one. But who cared!

The fact that Keith treated us to three songs was a bonus but his solo, "You Got the Silver" with Ronnie on acoustic was simply stunning. From his long duster coat to the western style framing on the big screen, he cut quite the figure but more importantly his voice soared on this song even if it wasn't always on key. That's who Keith is, he knows it, and so do we, and we love him more for it.

Mick, always the consummate perfectionist, was in a bluesy, jamming mood, and more than once I felt like I was watching him improvise it up a bit, especially during You Can't Always Get What You Want. Mick had us all in the palm of his hand and we would have done anything he asked of us at that point. Thank goodness he uses this power to harness good and not evil!

More than any other Stones concert I've been to, there were moments of sheer brilliance and moments of "What the hell are you guys doing?" I'm so used to the Stones pulling off every song perfectly that when Mick didn't reach some of the higher notes in Streets of Love I had to blink my eyes. Did he really miss that? Yes, he did when it happened more than once. Ronnie and Keith seemed to change things up too and at one point I thought they were ending the song before Mick was finished singing and maybe they were. I even detected Charlie speeding up the beat at one point but he quickly corrected it.

But these are the things that made this concert great because it was so reminiscent of who the Stones are at their core – a jammin' rock and blues band. They weren't perfect last night but that was the sheer brilliance of it all because when it isn't perfect, we're left with sheer, raw Stones, proving once again why they are the greatest rock and roll band in the world.
---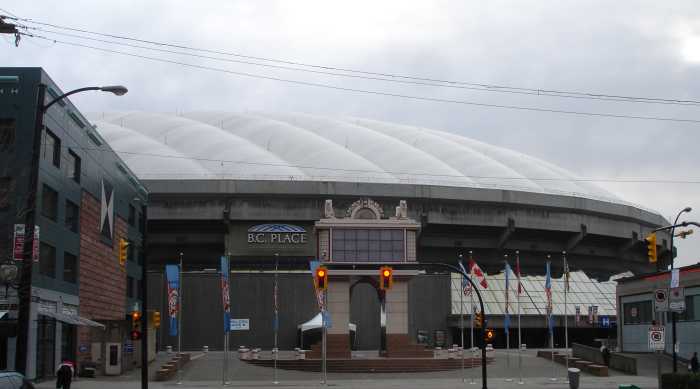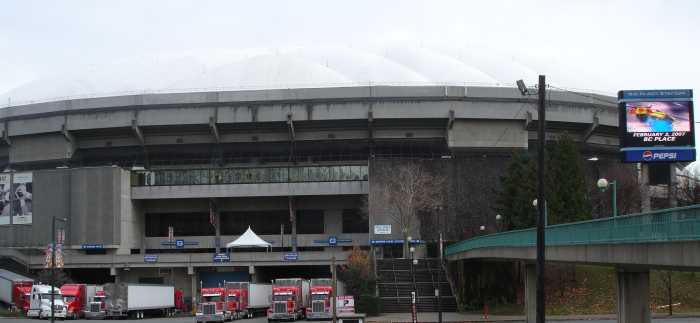 ---
Please send your show reviews and comments by e-mail to: [email protected].
The reviews will show up here soon! Thanks!
---
News links
---
Thanks to Jim Pietryga for great stage photos!
---
The IORR magazine
For exclusive reports and unique high quality pictures from the Rolling Stones tour and more see the IORR magazines.
---




It's Only Rock'n Roll 1980 - 2006
© The Rolling Stones Fan Club Of Europe