---
These are the latest Rolling Stones news and updates for you! IORR is a non profit fan club run by fans for fans. All parts of the It's Only Rock'n Roll web site is copyright of The Rolling Stones Fan Club. When using information from this site, please include a reference to IORR and the main web address www.iorr.org.
---
---
The Rolling Stones
The O2, London, Great Britain
Thursday August 23, 2007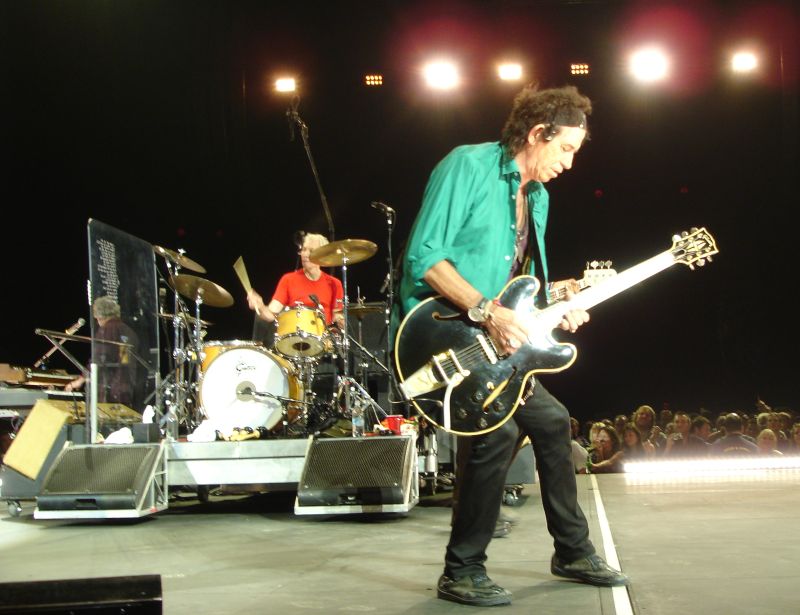 ---
The set list

Start Me Up
Let's Spend The Night Together
Rough Justice
All Down The Line
She's So Cold
Shine A Light
Midnight Rambler
I'll Go Crazy
Tumbling Dice
--- Introductions
You Got The Silver (Keith)
I Wanna Hold You (Keith)
Miss You (to B-stage)
It's Only Rock'n Roll (B-stage)
Satisfaction (B-stage)
Honky Tonk Women (to main stage)
Sympathy For The Devil
Paint It Black
Jumping Jack Flash
Brown Sugar (encore)

Jet                 :  7:25pm -  8:05pm
The Rolling Stones  :  8:50pm - 10:45pm

---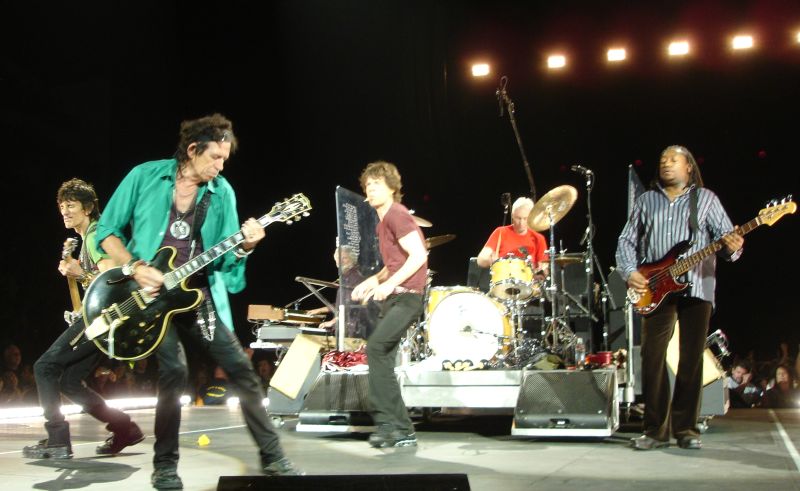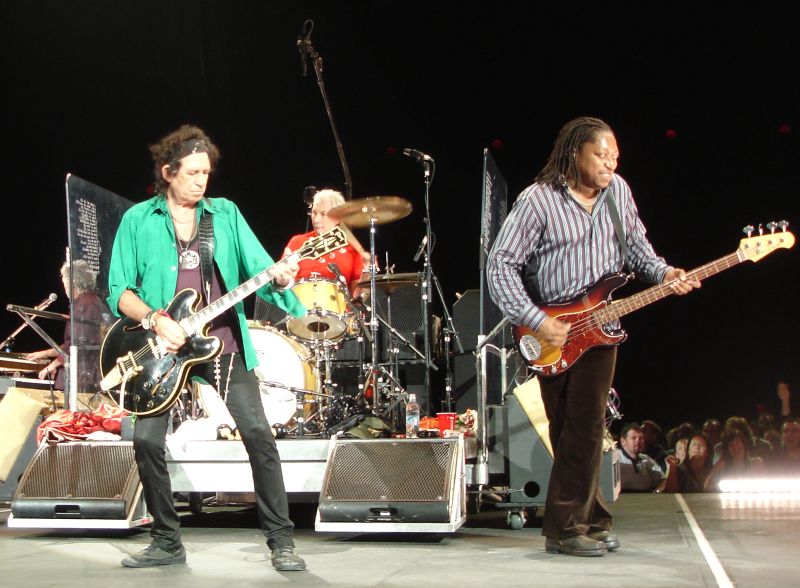 ---
Review by Richard Crooks
Some real highlights for me - Shine a Light, All Down the Line, She's So Cold and Midnight Rambler particular favourites....the first two rarely played and the greater credit to the boys for performing these numbers.

As a whole the band played very well - with Mick really carrying and delivering the show, apparently enjoying the opportunity of playing in the city where it all started. As for Keith... for me an enigma tonight, absolutely held the rhythm, started and finished the songs when he wanted to... and yet... you juxtapose his contribution on You Got the Silver - no guitar contribution, a lazy vocal - and Jumpin Jack Flash a climactic and killer driving guitar that was him at his best.

The show flowed well - with the exception of a bit of untidy guitar work on Miss You - the crowd roared its' appreciation, the talk at the bars reflected that the Stones were "great", they hadn't lost it, they put on a great show. All of this I underscore tenfold.

All that said..... it is not up there as one of their best shows. And for me that is wholly centred on the venue - huge and cavernous, the acoustics were poor (I was 4th Level centre looking at the stage) with echo on Mick's between songs verbals with the audience being particularly noticeable in the first part of the show. And until the band moved to the middle of arena as the stage sailed forward the audience seemed relatively subdued - at this time overall appreciative rather than engagingly enthusiastic. I've seen them perform and engage brilliantly with an arena audience - but not tonight...and I think the acoustics were at the root of this.

My last show of the Bigger Bang Tour - having been at opening night in Boston it's been a long one and a hugely enjoyable one. For me there is no better night than going to see The Rolling Stones in concert. They are unsurpassed, they create and maintain the standards. They are the best.
---
Review by Christopher Smith
What a great show. Energy. Just raw energy. Mick was in top form tonight. Keith and Ronnie both turning on the heat. Start Me Up was classic as ever. Lets Spend the Night Together was a bit off but I think it has been a bit off everytime Ive seen them play it. Rough Justice sounds like its been around since before Some Girls.............. truly has a place in the set list. All Down the Line was superb Ronnie did a great solo. She's So Cold should be played every night! Shine a Light was a real treat as its been a while since I have seen them play. Mick's acoustic performance was spectactular. Midnight Rambler was just a 12 minute jam Keith tearing his guitar up and Charlie banging away. Mick was pouring out the antics and his energy level was far higher than Tuesday show.

I'll go crazy is great but I think Lisa is a bit overpowering and needs to tone it down some. Tumbling Dice is great the way they lead into it from I'll go crazy. Keith again broke the smoking ban and even commented about "tired of this shit" must be meaning its time to quit. You Got the Silver is Keith at his best but he needs a guitar in his hand. Wanna Hold You is getting old. How about Little T&A or Before They Make me Run for the Sunday show. Miss you to b stage and then Only Rock N Roll. Satisfaction was cranked up compared to the Tuesday show. Honky Tonk great as always.

And the war horse ending of Sympathy , Paint it Black and Jumping Jack all high energy and played with perfection. Brown Sugar was just great and is being played the way it should be played. Fast tempo and not over dramatic.

One more show to go then back to the states. Thanks to everyone that made this an enjoyable stay and to all those who joined the aftershow party at the hotel.
---
Review by The Duchess
WOW, The Stones just bounced back ito top form in London. From the moment Keith and Ronie erupted onto the stage with theopening bars of "Start me up" I knew that we were in for a rare treat!!!

They were really GLAD to be home and while it may have have been in the "final" stretch of the tour they were fresh and full of energy, the crowd couldn't get enough of it.

A big THANK YOU to the band and all the fans for making the night one to truly remember,sooooooooo very sorry I won't be there on Sunday for the finale, but to all of you who will be, enjoy!!!!!
---
IORR Forum comments and reports
O2 London #2 - show reports and comments
---
News links
---
Photos by IORR.
Additional photos by Jim Pietryga.
---
The IORR magazine
For exclusive reports and unique high quality pictures from the Rolling Stones tour and more see the IORR magazines.
---




It's Only Rock'n Roll 1980 - 2007
© The Rolling Stones Fan Club Of Europe