MICK TAYLOR
The Japanese shows
23rd - 26th October 1999
This is the fifth part of the series dedicated to Mick Taylor's shows in Japan. It contains the short 1999 tour.
A big thank you to all the people who recorded these shows and who shared them and to my two accomplices nzb and Jaap (Stonesmuziekfan) who gave me the benefit of their versions of these shows and their advice and support ... and therefore without whom this project would not have been possible.
Volume 36
25th October 1999
NAGOYA – Club Quattro
25th October 1999: Nagoya, Japan, Club Quattro
Line-up: MT (gtr, voc)/Max Middleton (keyb)/Kuma Harada (bass)/Robert Ahwai (gtr)/Jeff Allen (dr)
CD1:
01 - Intro & tuning
02 - Secret Affair
03 - Twisted Sister
04 - Losing My Faith
05 - Late At Night
06 - You Shook Me
07 - Band introduction #1
CD2:
01 - Goin' South
02 - You Gotta Move
03 - Blind Willie McTell
04 - Encore break
05 - Red House
06 - Can't You Hear Me Knocking
07 - Outro & band introduction #2
Our versions were coming from the same recording but not the same transfer: I did a mix of both.
Nzb's version was better for the first CD although a little saturated in the non musical parts.
In the intro I deleted some microphone noises.
This version was also better for the 4 first tracks of CD n°2. It was necessary to rebalance the channels: +10% or 20% for the left channel.
"Goin' south" was cut in two parts: they're now reconnected (at 12'56) and some little defaults are deleted.
The last two tracks were better on our version (after channel rebalancing +20% to the left) and a sound amplification (+2 db).
As usual all the infos are taken from The Mick Taylor's Complete Works Database by Nico Zentgraf: [
www.nzentgraf.de
]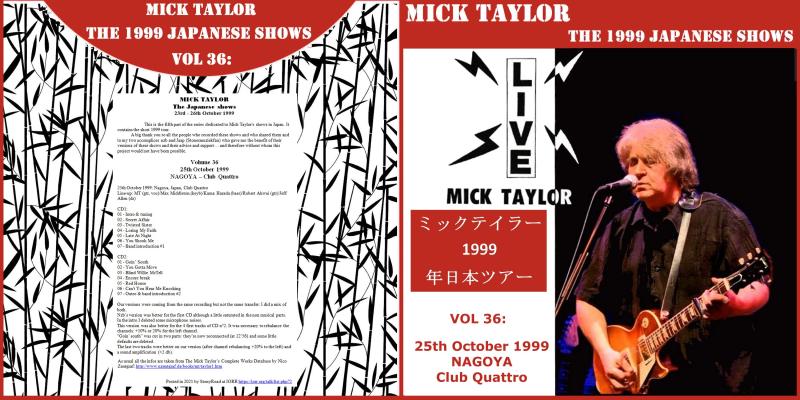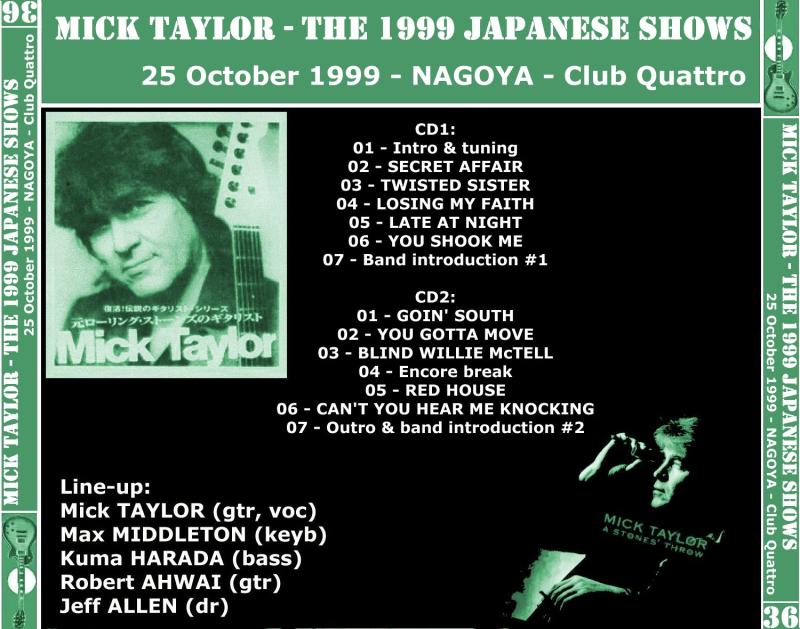 Posted in 2021 by StonyRoad at IORR [
iorr.org
]
link valid until 17/01/21
[
we.tl
]
next and last will be thursday
Norbert
email:
stonyroad58@gmail.com