---
---
The Very Best of Mick Jagger 2007
Press photo #1
Press photo #2
Press photo #3
Press photo #4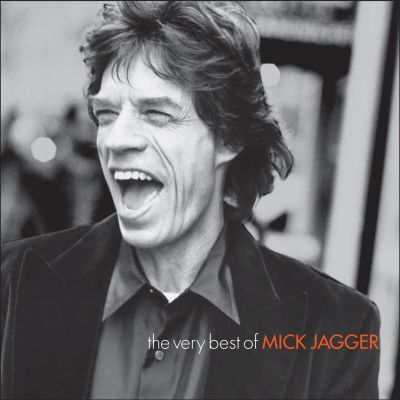 The new Mick Jagger "very best of" album is due out Oct 1 in Europe and Oct 2 in North America by Atlantic/Rhino/Warner.
The release features Essential Tracks From All Four Solo Albums, Plus Soundtrack Songs And Three Previously Unreleased Tracks
From the press release by the record company:
THE VERY BEST OF MICK JAGGER, the first overview of his distinguished solo career, is set for release in the U.S. on October 2, on Atlantic/Rhino Records. It's a vivid reminder of the compelling gifts that brought Jagger fame in the first place. As an embodiment of all that rock 'n' roll can mean, he is virtually without peer and that is made plain on this compelling 17-track collection, which includes three previously unreleased performances.
But Mick, for better or worse, is also one of those figures who has far eclipsed the realm of rock 'n' roll to become one of the most recognizable names and faces in the world, as celebrated for who he is as for what he's accomplished. Indeed, he is a "musician and songwriter," one of the greatest singers in rock 'n' roll history, and a restless, adventurous artist.
The earliest track on the album is "Memo From Turner," a raw, R&B burner (showcasing Ry Cooder on slide guitar) that was featured in the seminal 1970 film Performance, in which Jagger also starred. The most recent track, "Old Habits Die Hard," also references Jagger's film career. It originally appeared on the soundtrack (produced by Jagger and former Eurythmic Dave Stewart) of the 2004 film Alfie, and it won a Golden Globe? for "Best Original Song."
In between those two peaks, separated by more than three decades, Jagger released four solo albums: She's The Boss (1985), Primitive Cool (1987), Wandering Spirit (1993), and Goddess In The Doorway (2001). Ten selections from those albums appear on THE VERY BEST OF, including "God Gave Me Everything," which Jagger cowrote with Lenny Kravitz; "Joy," on which Bono contributes a guest vocal; "Sweet Thing," the singer's irresistibly sensual 1993 single; and "Evening Gown," a paean to lasting love that closes out this set.
THE VERY BEST OF also includes two dynamic collaborations on Motown songs, a favorite source of material for Jagger over the years. Reggae legend Peter Tosh, one of the founding members of The Wailers, was among the first artists signed to Rolling Stones Records in the late '70s. For Tosh's 1978 album, Bush Doctor, he and Jagger collaborated on a seductive duet on The Temptations' hit, "(You Got to Walk And) Don't Look Back," which was written by Smokey Robinson and Ronald White.
Then, in 1985, Jagger teamed up with David Bowie to scorch Martha & The Vandellas' classic "Dancing in the Street," which was released as a single as part of the Live Aid effort to raise funds for famine relief in Ethiopia. The song went to #1 in England, and the video for it premiered at the Live Aid concert in Philadelphia.
The sizzling "Too Many Cooks (Spoil The Soup)," was produced by John Lennon and recorded by Jagger in 1973 in Los Angeles. The track features an all-star lineup that includes guitarists Danny Kortchmar and Jesse Ed Davis, keyboardist Al Kooper, bassist Jack Bruce, drummer Jim Keltner, and, on background vocals, singer-songwriter Harry Nilsson. It has never previously been released. The album's two additional previously unreleased tracks are demos from Jagger's Wandering Spirit session with producer Rick Rubin. Jagger had sketched out "Charmed Life" (with his daughter Karis on backing vocals) but then decided the track didn't fit with the rest of the album. The rhythmically charged version on THE VERY BEST OF has been remixed by producer Ashley Beedle. "Taking the bare bones of the song and getting to the finished version with Ashley Beedle was a great creative collaboration," remarks Jagger.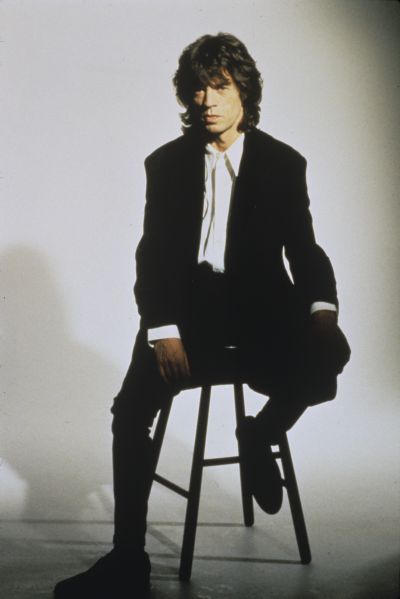 Meanwhile, as they were making Wandering Spirit, Rubin suggested that Jagger spend a day recording with The Red Devils, a torrid L.A. blues band. "The difficult decision I was faced with when listening to the tracks I recorded with the Red Devils, and having to choose only one, reminded me what a great band they were," says Jagger. One of the results of that session is Jagger's previously unreleased rollicking version of Sonny Boy Williamson's "Checkin' Up On My Baby." While, for the most part, Jagger shuns self-revelation in his songs, this collection constitutes as rich a portrait of the singer as can be imagined. It shows him embracing a wide variety of musical forms-blues, reggae, rock 'n' roll, dance music, ballads-and impressing his own inimitable mark on them. It shows him addressing matters of the body and the spirit and celebrating all the ways that music engages us in our lives and in the lives of others. It shows Mick Jagger as a musician, singer, and songwriter, in short, and that's finally who he is. The very best of him is very good indeed.
"It was such a disparate time with lots of ups and down-fortunately mostly up-like you do generally have in life," explains Jagger. "For me, it's a great thing to listen to since all the songs speak to a certain time and make things come alive for me." THE VERY BEST OF MICK JAGGER will be available at all retail outlets and at www.rhino.com for a suggested list price of $18.98. The album will also be available at digital retail outlets for a suggested price of $11.99, with ringtones available for six of the tracks.
THE VERY BEST OF MICK JAGGER
Track Listing
God Gave Me Everything
Put Me In The Trash
Just Another Night
Don't Tear Me Up
Charmed Life*
Sweet Thing
Old Habits Die Hard
Dancing In The Street
Too Many Cooks*
Memo From Turner
Lucky In Love
Let's Work
Joy
Don't Call Me Up
Checkin' Up On My Baby*
(You Gotta Walk And) Don't Look Back
Evening Gown
*Previously Unreleased
Bonus DVD tracks:
Interview With Mick Jagger (2007)
God Gave Me Everything (Music Video)
Just Another Night (Music Video)
Sweet Thing (Music Video)
Let's Work (Music Video)
Lucky In Love (Music Video)
Don't Tear Me Up (Music Video)
Dancing In The Street (Music Video)
Joy (Excerpt from the documentary Being Mick) (Music Video)
(You've Got To Walk And) Don't Look Back (Saturday Night Live, 1978) (Music Video)
---
Press photo #1
Press photo #2
Press photo #3
Press photo #4
---
Talk about the new Mick Jagger album on the Tell Me IORR Forum thread:
The Very Best of Mick Jagger
---




It's Only Rock'n Roll 1999 -
© 2007 The Rolling Stones Fan Club Of Europe