---
These are the latest Rolling Stones news and updates for you! IORR is a non profit fan club run by fans for fans. All parts of the It's Only Rock'n Roll web site is copyright of The Rolling Stones Fan Club. When using information from this site, please include a reference to IORR and the main web address www.iorr.org.
---
---
Keith Richards with Louis Vuitton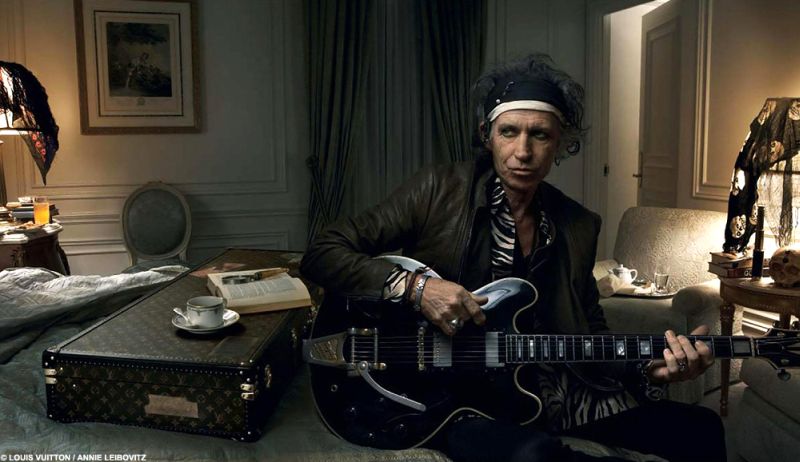 Keith Richards is the new face of Louis Vuitton, the French maker of luxury handbags and luggage.
The 64-year-old Rolling Stone appeared on a London billboard and in ads in British newspapers by the first week of March 2008. The campaign will be featured in magazines this month, Antoine Arnault, Vuitton's head of communications said Feb. 28.
Arnault said the ads are designed to promote Vuitton's heritage in luggage and win back older customers who lost interest as the label became more fashion-oriented. Earlier ads in the campaign featured Soviet leader Mikhail Gorbachev and actress Catherine Deneuve. Keith Richards appears with a deeply wrinkled face holding a guitar in a hotel room with a custom-made Vuitton guitar case behind him on the bed.
"Keith Richards is timeless and ageless," said Rita Clifton, who heads the UK division of brand consultant Interbrand. "He's lived his life on the edge, but he's not a sleaze bag. He's lean and mean and he's still current."
Arnault said Louis Vuitton is picking "achievers who changed things" to star in the ads. The first series included Deneuve sitting on a Vuitton trunk in a film-set train station, and tennis champions Andre Agassi and Steffi Graf cuddling on a couch near their luggage.
Richards was photographed by Vanity Fair contributor Annie Leibovitz and the image features lamps hung with black scarves printed with skulls. A caption reads: "Some journeys cannot be put into words."
"Some journeys cannot be put into words. New York. 3 am. Blues in C," runs the slogal of the ad.
Keith plans to donate the fee for the ad to the Climate Project, launched by Nobel-winning former US vice-president Al Gore and backed by Louis Vuitton.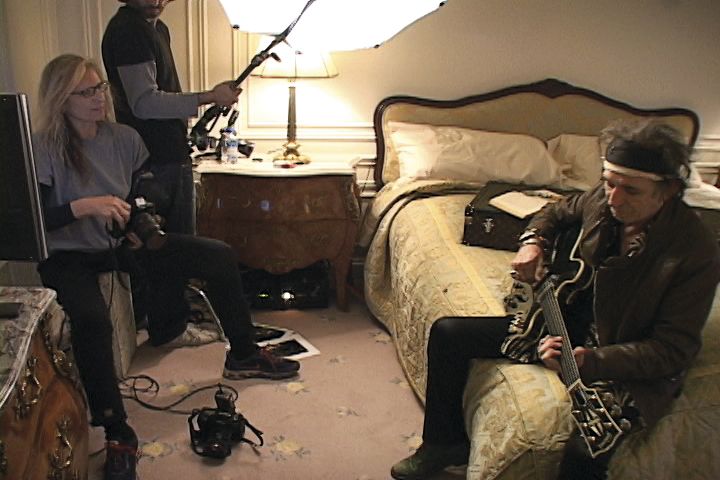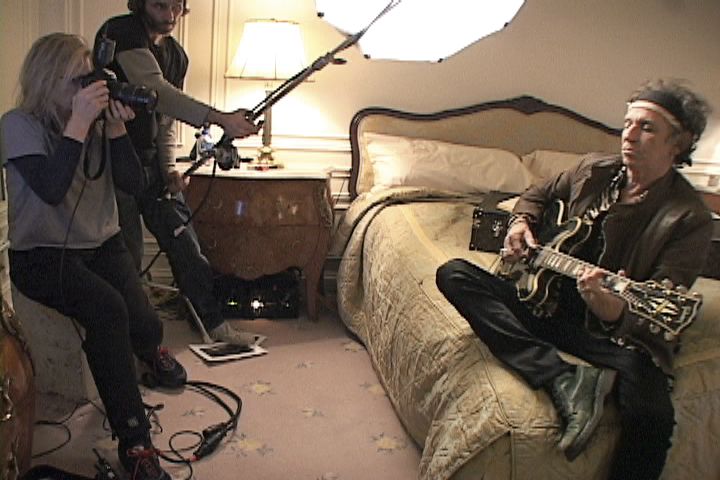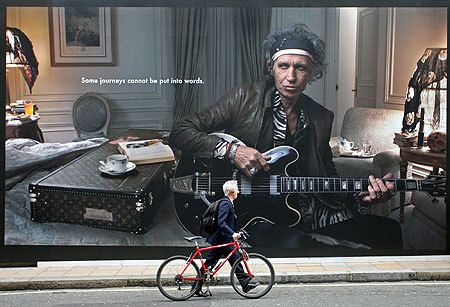 ---
IORR Forum comments and reports
---
Press links
---
The IORR magazine
For exclusive reports and unique high quality pictures from the Rolling Stones tour and more see the IORR magazines.
---




It's Only Rock'n Roll 1980 - 2008
© The Rolling Stones Fan Club Of Europe