Zaragoza, Spain
The IORR Travel Guide
The Rolling Stones European Tour 2003
---
These are the latest Rolling Stones news and updates for you! IORR is a non profit fan club run by fans for fans. All parts of the It's Only Rock'n Roll web site is copyright of The Rolling Stones Fan Club. When using information from this site, please include a reference to IORR and the main web address www.iorr.org.
---
---
Introduction
These pages will supply information about the cities the Stones will be visiting this summer. To read about each individual city please select the actual city link in the IORR travel guide pages. If you have information for these pages please send e-mail to [email protected].
Nearest big city
Huesca 72 km north
Teruel 181 km south
Logroño 172 km north-west
Barcelona 296 km east
Bilbao 324 km north-west
Madrid 325 km south-west
How to get to the city
By car:
From Huesca or France: N330
From Barcelona: N2 or Highway A2
From Logroño or Bilbao: Highway A68
From Madrid: N2
By bus: Information about buses that arrive to Zaragoza here: www.alsa.es
By plane: Information about Zaragoza's airport here: aeropuertos zaragoza/
By train: Information about trains that arrive to Zaragoza-Delicias Station here: horarios.renfe.es
Tickets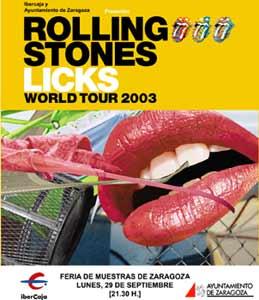 The tickets for the Zaragoza show will be available on Wednesday, 10 September in three ways:
By phone call: +34902 11 55 53 (this may not outside spain)
+34976 74 88 27
On the web at www.ibercaja.es
And from their sell-tickets terminals. There is a location for several places in spain on the website.
About prices:
General standing: 60 Eur (45 Eur if you have "Ibercaja's Tarjeta Joven")
Standing close by the stage: 110 Eur
Sitting on stands: 120 Eur
How to get to the venue
The concert day will be FREE special bus service from Zaragoza to Feria de Muestras before show and from Feria to the city after show. From 1:00 PM, buses will have three points of departure: La Chimenea, Príncipe Felipe pavilion and La Romareda football stadium. When show finishes, probably at 12:00 AM, buses will go from Feria to those three points. Using this bus service is really recommended because buses will have right of way, not private cars. Feria de Zaragoza: Carretera Nacional 2 (N-2), km 311; 50012 ZARAGOZA
Travel information
Venue maps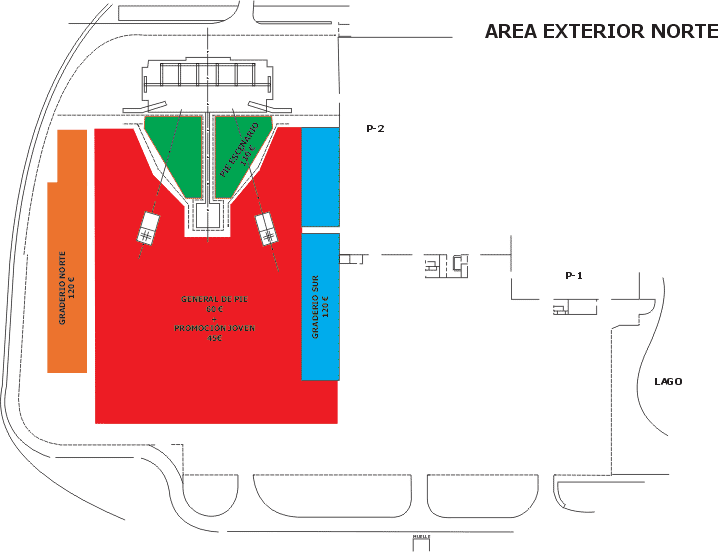 Recommended hotels
Recommended bars/restaurants
Meeting place for fans
City map
Tourist links
Here is a great web when you will find Tourist Services, Monuments, Acommodation, Restaurants, Transport... and much more:
Zaragoza Town Hall website: www.zaragoza.es
Urban bus in Zaragoza: www.tuzsa.es
Information about the Touristic Bus in Zaragoza: bus_turistico
Interesting links: www.zaragoza-ciudad.com
Other local events
General
Thanks
Thanks to Miguelon and Jordi Colell, for information!
---
For more Stones news see IORR 47 of May 2003!
---




It's Only Rock'n Roll 2003 -
© The Rolling Stones Fan Club Of Europe