---
These are the latest Rolling Stones news and updates for you! IORR is a non profit fan club run by fans for fans. All parts of the It's Only Rock'n Roll web site is copyright of The Rolling Stones Fan Club. When using information from this site, please include a reference to IORR and the main web address www.iorr.org.
---
---
The Rolling Stones
King Baudouin Stadium
Brussels Belgium
Monday July 11, 2022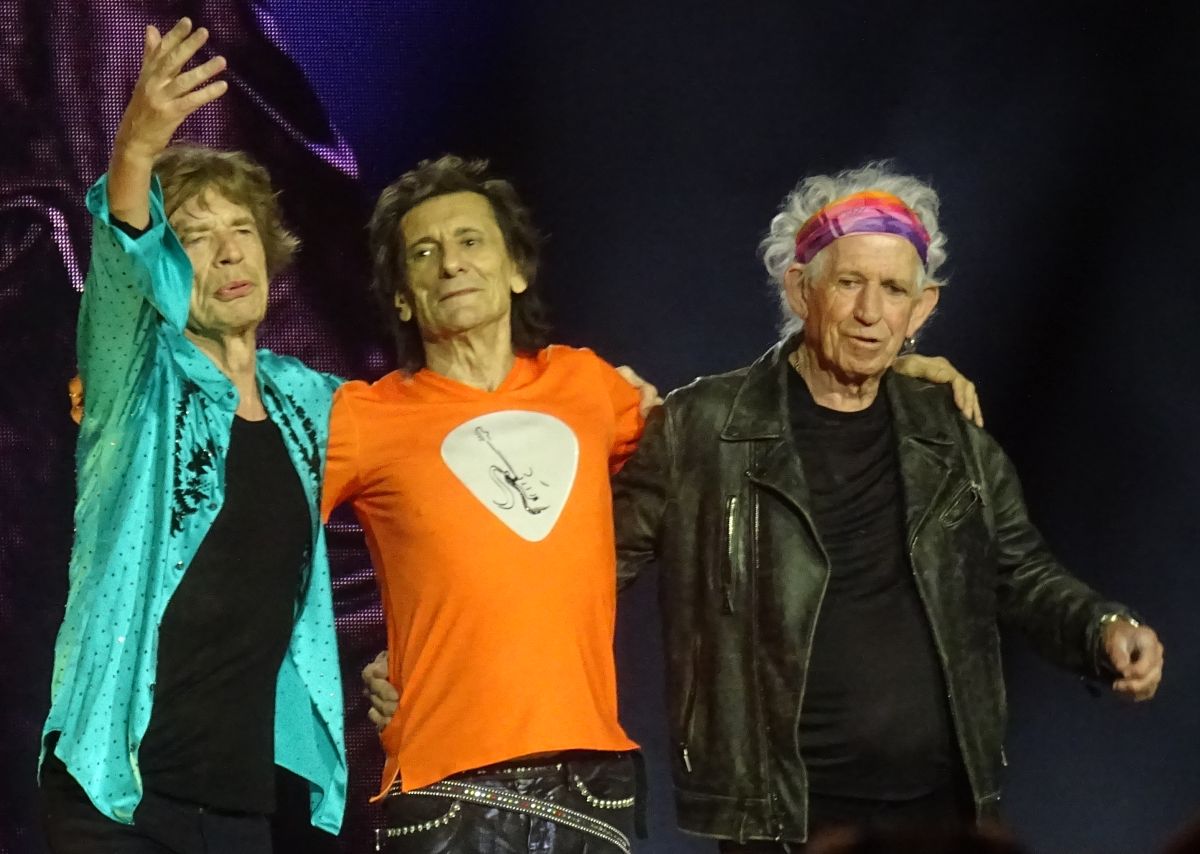 The Rolling Stones live at King Baudouin Stadium, Brussels Belgium, July 11, 2022 - Photo by Bjornulf Vik
The set list
Street Fighting Man
19th Nervous Breakdown
Tumbling Dice
Bitch
Out Of Time
Beast Of Burden (vote song)
You Can't Always Get What You Want
Ghost Town
Honky Tonk Women
--- Band introductions
Slipping Away (Keith)
Connection (Keith)
Miss You
Midnight Rambler
Paint It Black
Start Me Up
Gimme Shelter
Jumping Jack Flash
--- Band off stage
Sympathy For The Devil
Satisfaction
---

Show start :  8:49 pm
Show end   : 10:57 pm

---
Live pre/post show comments:
Brussels Belgium show live updates - Monday 11-July-2022
---
Review by Dean Goodman
It may have been the eve of the Stones' 60th anniversary, but Mick wasn't in an overly nostalgic mood during the band's joyous concert in Brussels.

Maybe it's simply enough to be able to perform with his old comrades, grateful that they survived while many friends and fans never made it this far.

The so-called Sixty Tour - more of a lazy marketing hook than an actual observance - finally seems to be gaining some traction after the Covid issue and the lengthy break between London shows.

Four days after a great show up the road in Amsterdam, the Stones built on the momentum to deliver another crowd-pleaser at Stade du Roi Baudouin. (The prematurely aged venue, with a bad echo, stands on the site of Heysel Stadium, where 39 people were killed in a football riot in 1985). Fans chanted loudly for both Charlie and Ronnie, sang boisterously, and got really excited when "Beast of Burden" was announced as poll-winner.

Keith, grinning widely for much of the show, paid homage to the most famous Belgian of all time, Tintin, by attaching to a belt loop a yellow tie featuring the boy-hero's whisky-sodden pal Capt. Haddock. Maybe this could be a new look for those of us wondering what to do with dozens of unused ties.

The show was a personal favorite for me because the pit on Keith's side was very under-filled. I stepped back from the masses in the immediate vicinity of the stage and catwalk and savored a large safe space devoid of smokers, drunks and other miscreants. When Mick or Keith wandered over to the wing, I enjoyed an unobstructed close-up view. The exiting process to the Metro was quick and painless.

Not too much to say on the show itself. Mick, with one foot stuck in the South, sang "times is right" during opener Street Fighting Man. Bitch was a great addition, and Out of Time continues to entrench itself as the big hit of the first half. Bernard added some Stax-style grit to the Beast of Burden outro.

Mick neglected to don his Ghost Town hoodie, perhaps understandable in the heat. Once again, he also opted not to do the catwalk canter during Honky Tonk Women, sticking to my side then center stage during Chuck's keyboard solo. Apparently someone removed the bespoke clothing from the Mannekin Pis statue, which Mick said "ruined my Instagram moment."

From my vantage point, Start Me Up seemed to be driven more by the drums than the guitars. Paint It, Black remains strong in it's new incarnation. The pit emptied notably before the encore, which was odd. The early leavers missed a fun Sympathy, and Keith played his short but effective solo directly in front of me. That was special. Satisfaction killed, and everyone went home in various states of exultation.
---
Review by Alwyn Welch
This gig was on the evening before the 60th anniversary of the Stones very first gig, July 12th 1962, so a momentous occasion and the reason for the name of this tour. Mick told us that the Stones had played 13 times in Belgium before this evening. The first was in 1966, and most fans will remember listening to the famous Brussels Affair from 1973 when the Stones could not play in France so Belgium received extra attention. We listened to a bootleg of this gig for many years before the official release from the archives. The enthusiasm of local fans was evident by the large crowd, complete with TV crew and police, outside the band hotel on the day of the gig and the day afterwards.

The King Baudouin stadium on the outskirts of Brussels has had a mixed history, notably being the site of a football tragedy in 1985. Since then it has been rebuilt and remains the Belgian national stadium, but has a very different shape to some venues with lower, single tier stands and so the Stage for this gig was set-up like in Milan on the "long" side of the venue. This creates a very wide, not too deep, crowd. To accommodate this some additional video screens were added at the sides of the stage. The broad, very solid, roof over the stands creates an excellent sound reflector which caused some strong echoes despite what I am sure were herculean efforts from the sound team.

I felt this gig stood out as one of, if not the best, of the 2022 tour so far. The setlist had the addition of Bitch for the first time this tour, and Beast of Burden for the second time. But the real difference was the bands energy and fun. They seemed to be having a ball – as did the audience. This virtuous feedback loop of positivity creates a great show. It could be that this being the eve of the anniversary of their first gig might have caused this lifting of the game a notch or two.

It could also have been a fantastic gig because Keith was on fire at this show. Thinking back to Amsterdam he may have been feeling a bit under the weather: after all it was 8 weeks since he left home for this tour. In Brussels he was charging all over the stage, grinning, and playing very, very well in almost every song – not just those that rely on him being very focused, as I felt in Amsterdam. Bitch was as good a rocking version as you'll hear from any era. Rambler of course stood out as did his two solo spots, Slipping Away and Connection. There were a couple of pieces of solos played in unusual keys, but this really was a super Keith performance.

He was wearing a yellow neck tie, round his waist not his neck, with an image of Tintin character Captain Haddock. For the non-aficionados of Belgian culture, Tintin is a cartoon character created by Herge and stands there with moules frites, chocolate, Eddie Merckx and Jacques Brel as famous Belgian icons. Nice of Keith to recognise the local heroes. There was a return to the bandana this evening – looking so much more rock'n'roll than a woolly hat.

There was also a return to a frenetic rendition of 19th Nervous Breakdown; and the usual sing along for Out of Time. Everyone on stage seemed to be mouthing the words even if they had no microphone, such is the power of a resurrected hit. On Beast of Burden, winner of the song vote, we saw some vocal duelling in the middle of the stage between Mick and Bernard. These two have been singing together for almost 40 years, and that interplay of vocals and gestures shows just how close they are when performing. Mick even name-checked Bernard as he strode back to his normal left wing position: a well deserved recognition of yet another super performance.

Mick rejected the offer of his Ghost Town hoodie for that song: it was a warm evening, ideal weather for a show after the sun disappeared below the stadium buildings. He was running about as usual and, together with Keith, spending a little more time at the extremities of the stage. You can tell when they have the confidence to spread out across that expanse. What was also noticeable was that the cues for song starts, choruses, middle-8s or endings were more spread between those on stage. Mick, Chuck, Keith and now Steve Jordan each contribute.

In an unusual change, during the band introductions, we saw Tim and Karl introduced together. I hope this, plus their being partially hidden behind Matt Clifford, does not indicate some demotion or disfavour! I'm sure it does not. Matt himself seemed to have an equipment snafu at the start of Out of Time: we were missing his marimba-sounding keyboards whilst he was fiddling with some equipment to his left. It all came good in the end.

Miss You included the now almost obligatory chest bump from Mick on Darryl as his solo section ended, and great sax duelling from Tim and Karl in their hideaway. Rambler included great guitar interplay, and Mick reverting to "Kitchen" for the Robert J lines. Perfectionists will have noticed no "and it hurts" at the end. The classic mega hits, HTW, Paint it Black, Start Me Up, and JJF seem to go by so fast at this halfway stage in the tour – observers can get lost in the moment.

Again there were some mixed feelings over Gimme Shelter, not its placing in the pre-encore listing, but some slips in the guitars. There were also remaining audibility issues, as well as some over-enthusiastic gestures, during the middle-stage vocal duelling. Satisfaction again ended the gig in great, powerful, style.

If the weather was ideal in Brussels, then it looks like as we head south and east to Vienna and then west to Lyon that the temperature will be ratcheting up towards 40C. That will be a challenge for performers and audience alike. It may not be obvious to everyone but some fans insist on standing at the front of their section, Pit, Golden Circle or GA, from before 4 pm until the show ends around 11pm – and that's after queuing for several hours in the entry line. That's real dedication, verging on the extreme if the temperature does rise to 40C. Well, it is a summer tour, and this is the Stones.
---
Review by Jeff Seidel
I've seen on YouTube several of the Stones shows from the European 60 tour, and at times they've looked like they are struggling. But tonight, not at all. They came to jam, they came to play music, they came to entertain and they came to rock.

Keith Richards, sporting his classic bandanna, and Ron Wood looked sharp and alive. Jagger was a professional like always. Show opened up like all shows do, with a tribute to Charlie Watts. As much as I was waiting for the show to begin, watching that video of him was extremely tearful. They opened up with Street Fight Man and 19th Nervous Breakdown, standard for most of the tour. And then before Tumbling Dice, they dedicated the show to Charlie Watts.

The crowd was happily surprised when they went into Bitch. It felt like we were back in the 80s with the amount of energy present. Out of Time, which they added this year, is when Jagger realized that the crowd was totally into the Stones. He was smiling after the song. As the show went on, the crowd kept singing and wanting more of each song. Especially at You Can't Always Get What You Want. Generally, Miss You or Midnight Rambler wake the crowd up even more. This time, You Can't Always Get What You Want was also in that category.

Even their new song, Living in a Ghost Town, was very well received, surprising for a new song. Generally, when the older rock bands play new music, nobody really pays attention. But here was different. As they did their greatest hits to end the show, I was surprised. The crowd simply did not want to let them go. Especially at Midnight Rambler, where they performed it for twelve and a half minutes.

Every time Jagger walked down the catwalk, there was always a girl dancing on someone's shoulders. Jagger always made sure to acknowledge her. Every song was more powerful than the previous one. I even noticed at the end of the show, when the Stones were walking off after the encore and final bows, that Richards turned around to give the crowd a final wave goodbye. Richards, Wood, Chuck Leavell, and everyone else were in sync. I want to thank the Stones again for an incredible show, it was worth coming from Jerusalem. By the way if anybody can get me Keith Richard's autograph, it's the only one I'm missing from my album Get Your Yayas Out!
---
Review by Bart Leys - Poperinge, Belgium
"Never thought I would be at a Stones concert with two (16 and 19 years old) of my three daughters and her boyfriend!

The Rolling Stones I learned to know step by step since I was 17: on the Belgian radio station Studio Brussels there were live recordings every Tuesday from 7 to 8 pm. I only knew Satisfaction before, the second song I remembered was Under my thumb. After that very hour I was a fan: what an energy and quality songs. My first CD was Steel Wheels in 1989

At 23 years old, my first concert was the Voodoo Lounge in 1995. I was also at Bridges to Babylon in 1998 and the Licks-tour in 2003, all three at the festival ground in Werchter, Belgium. I remember one of the concerts in the 90's was delayed as Keith had fallen out of a tree and was injured, I think that happened somewhere on his vacation. I missed the concerts in between, but now was the time to be here!

We arrived at the King Baudouin Stadium at 6 pm. As we had seats we didn't need to hurry to get in. The atmosphere outside was exciting with a lot of nationalities, many Dutch, Spanish, Americans,... Fans from all ages, impossible to say which age was most represented.

Their show was awesome, great, fantastic and historic! From the first riffs on I had goosebumps, even they didn't play some of my favorite songs. Very energetic play and what a voice Mick still has! They had fun all of the time.

They managed to have an excellent sound in the concrete bunker the stadium is, other bands I saw here was very bad sound.

If I have to mention the highlights, then I must say these were the ones: Street Fighting Man, 19th Nervous Breakdown, Out of time(!!), Miss You, Paint it, Black, Start me up, Jumping Jack Flash and of course the encores Sympathy for the devil and Satisfaction. Indeed mostly 60's-songs. Also the Keith songs at the top: Slipping away and Connection, where I had preferred You got the silver and/or Happy.

Now praying and hoping this wasn't the Last Time!!"
---
Pictures
---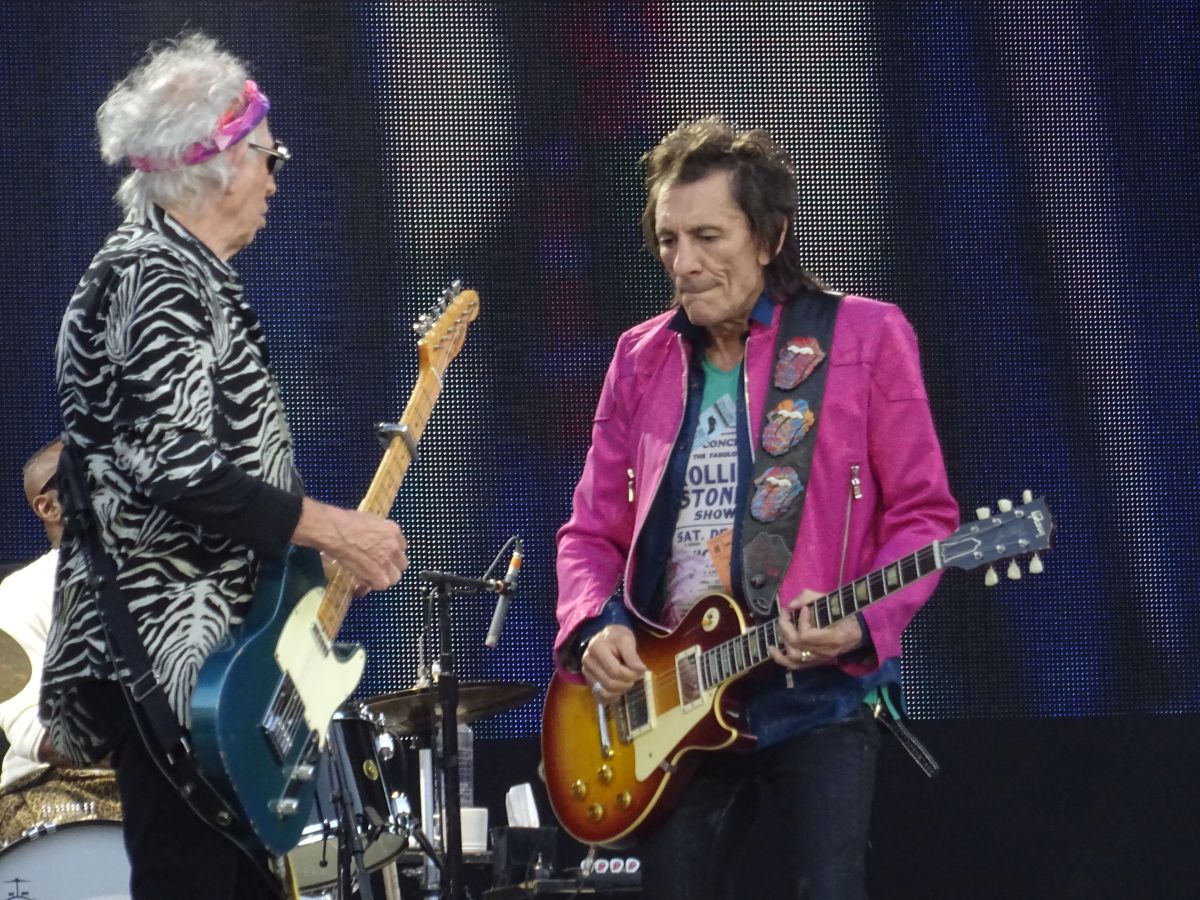 Photo by Bjornulf Vik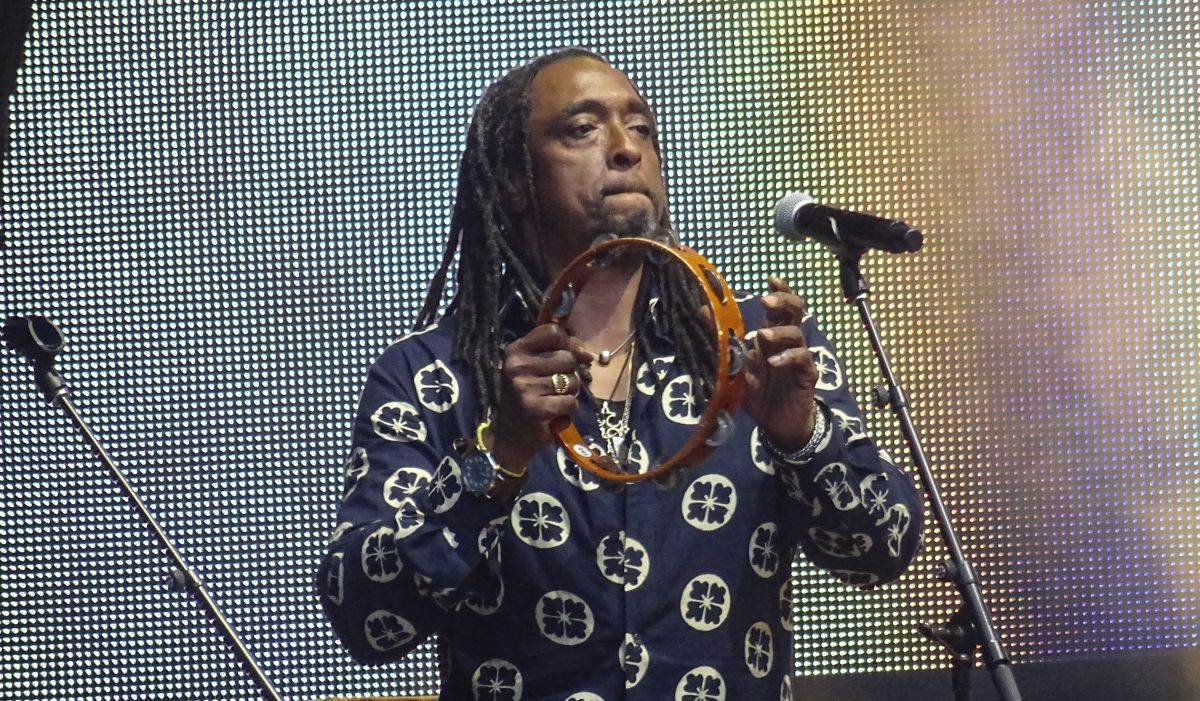 Photo by Bjornulf Vik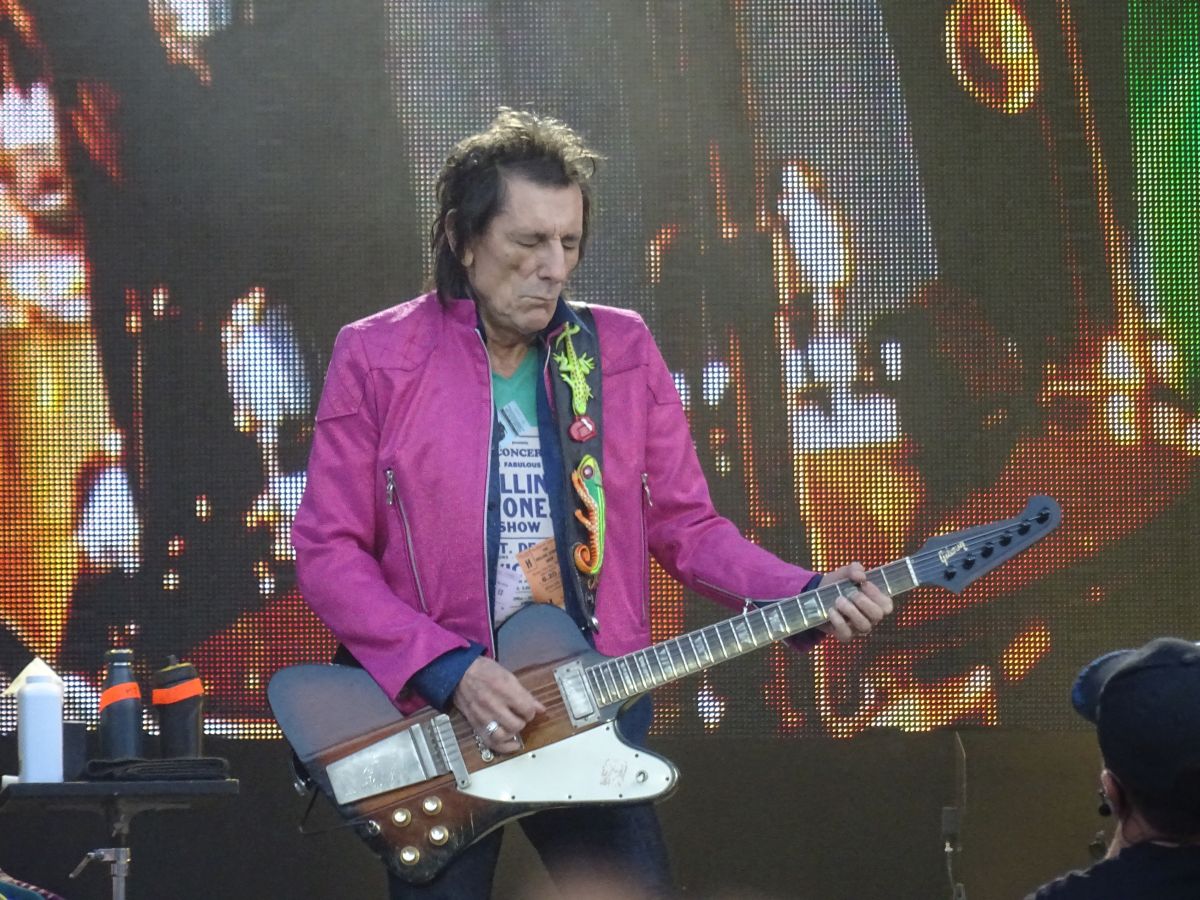 Photo by Bjornulf Vik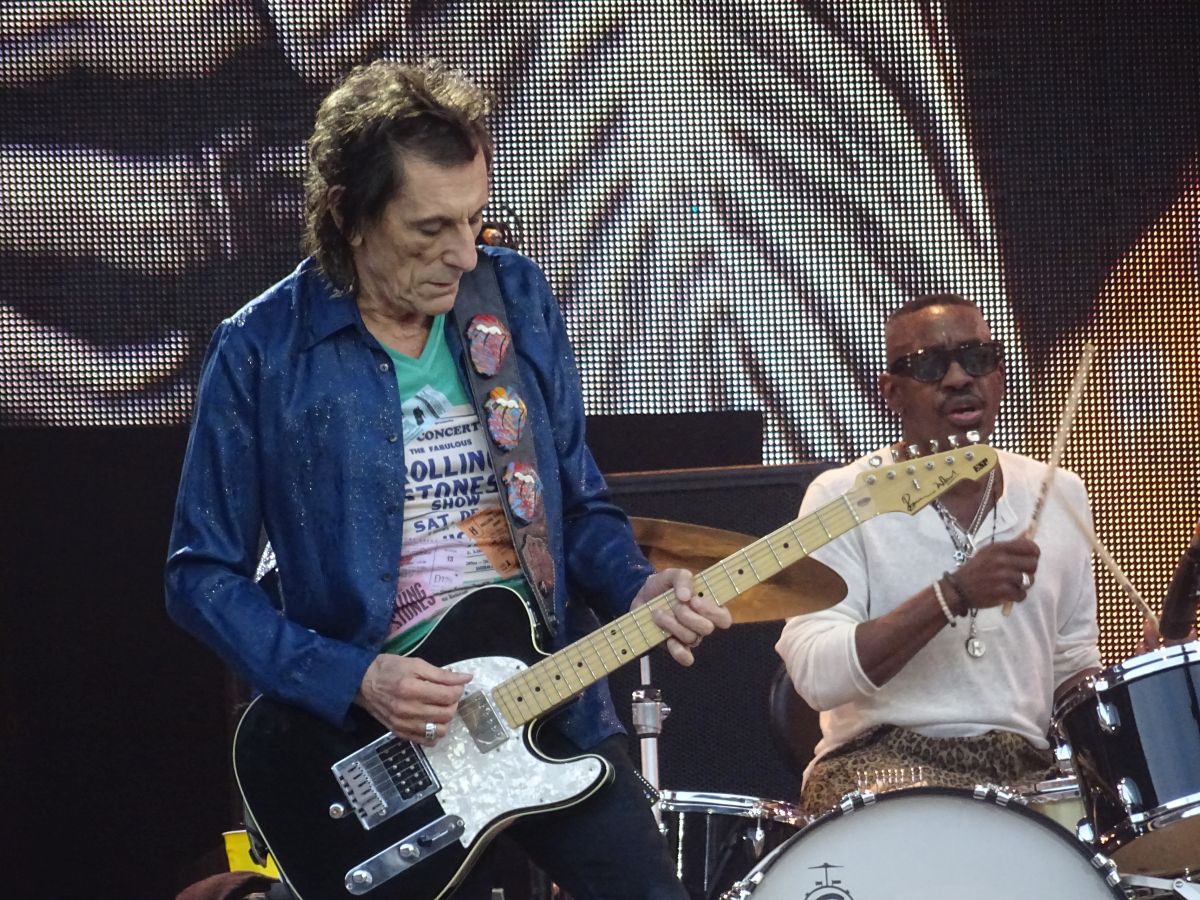 Photo by Bjornulf Vik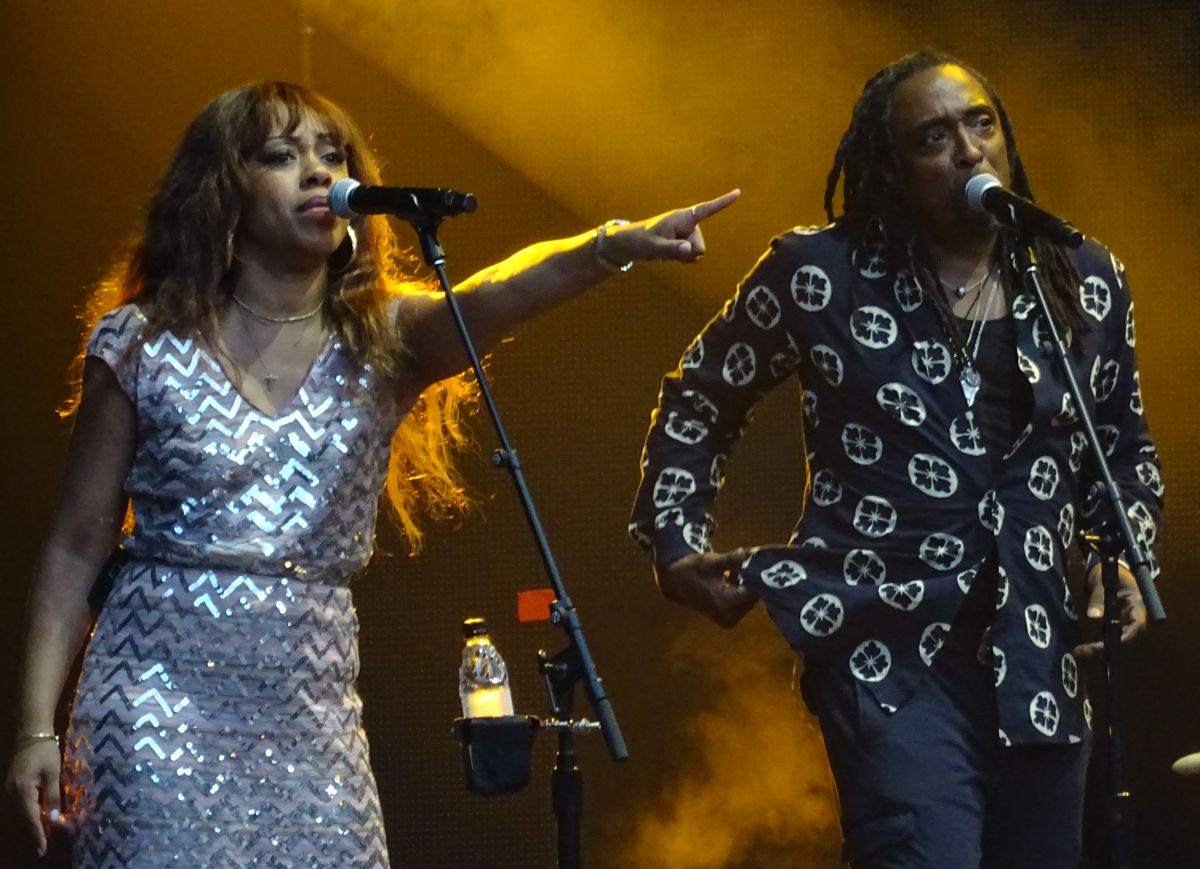 Photo by Bjornulf Vik
---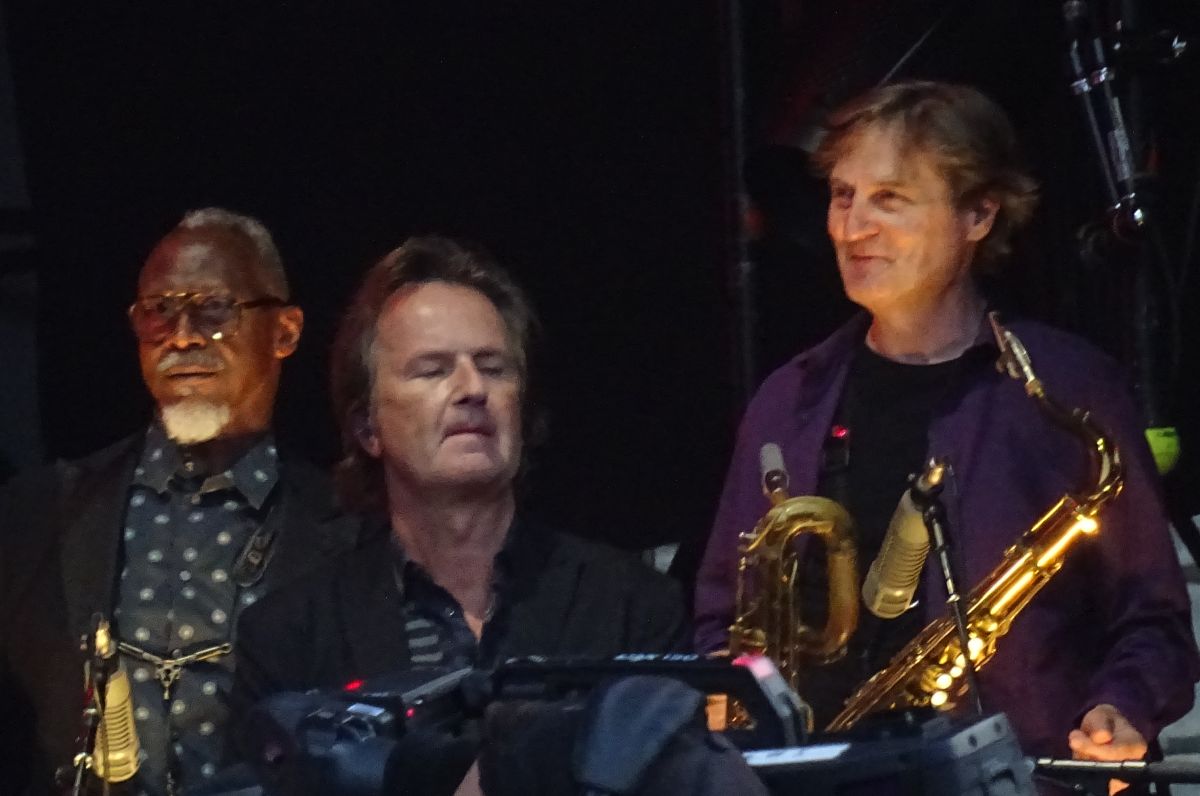 Photo by Bjornulf Vik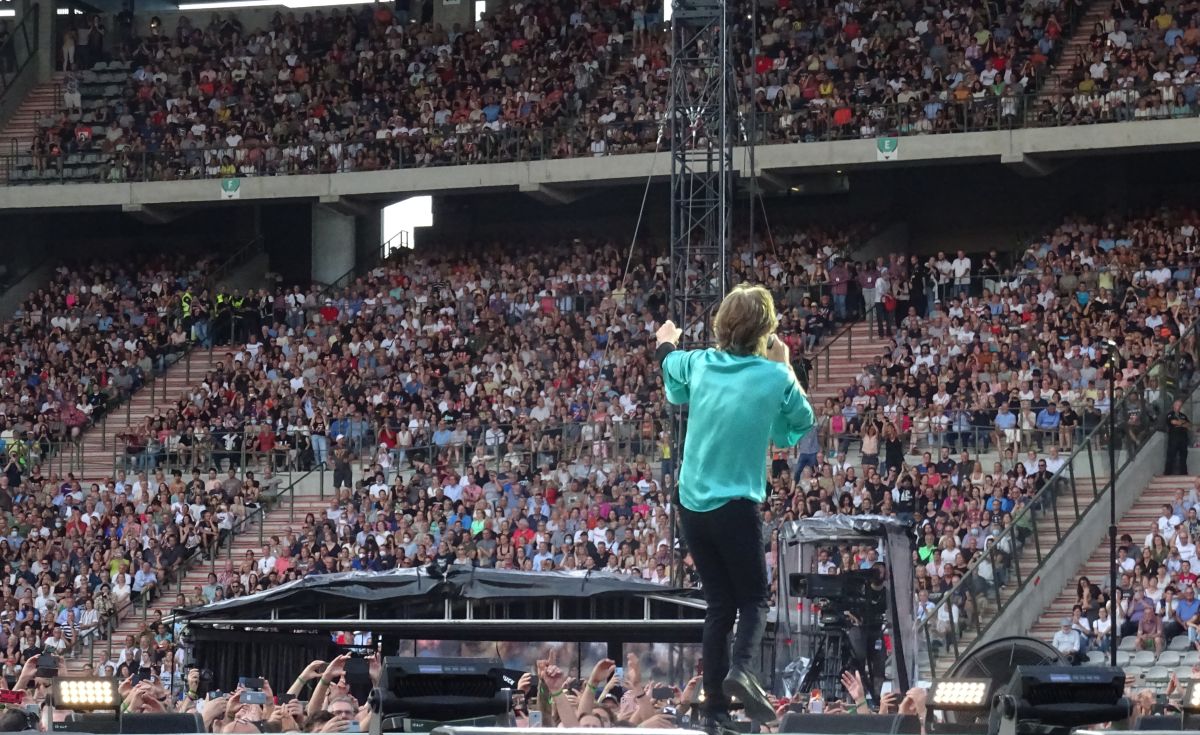 Photo by Bjornulf Vik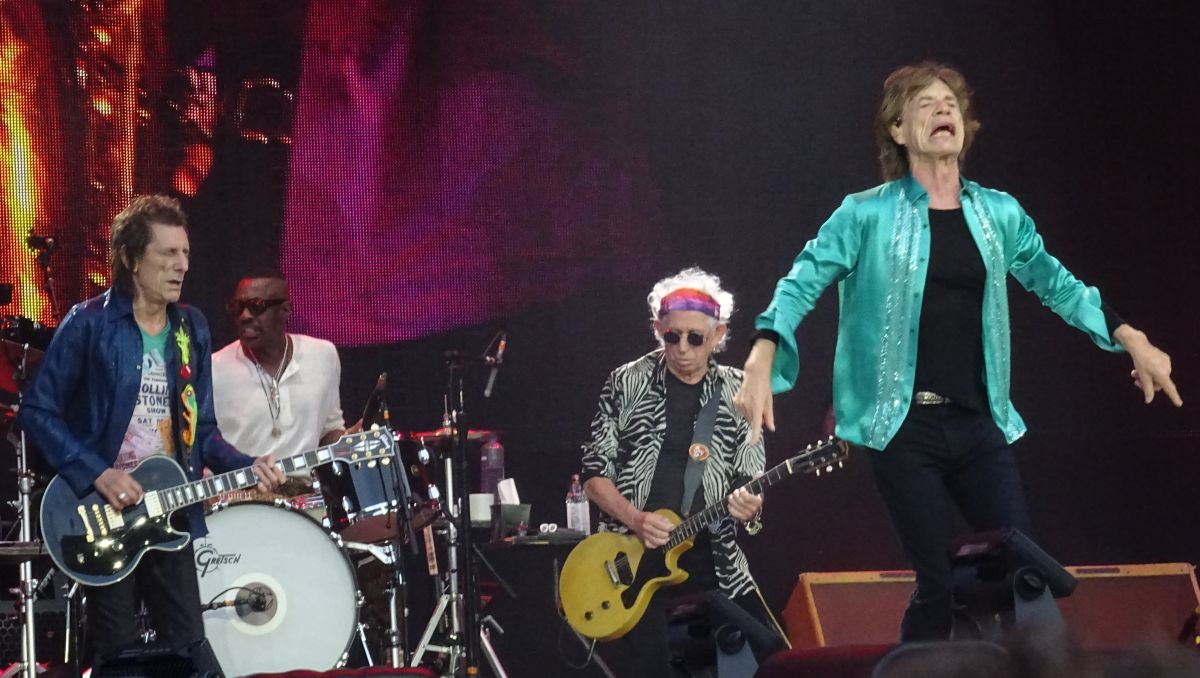 Photo by Bjornulf Vik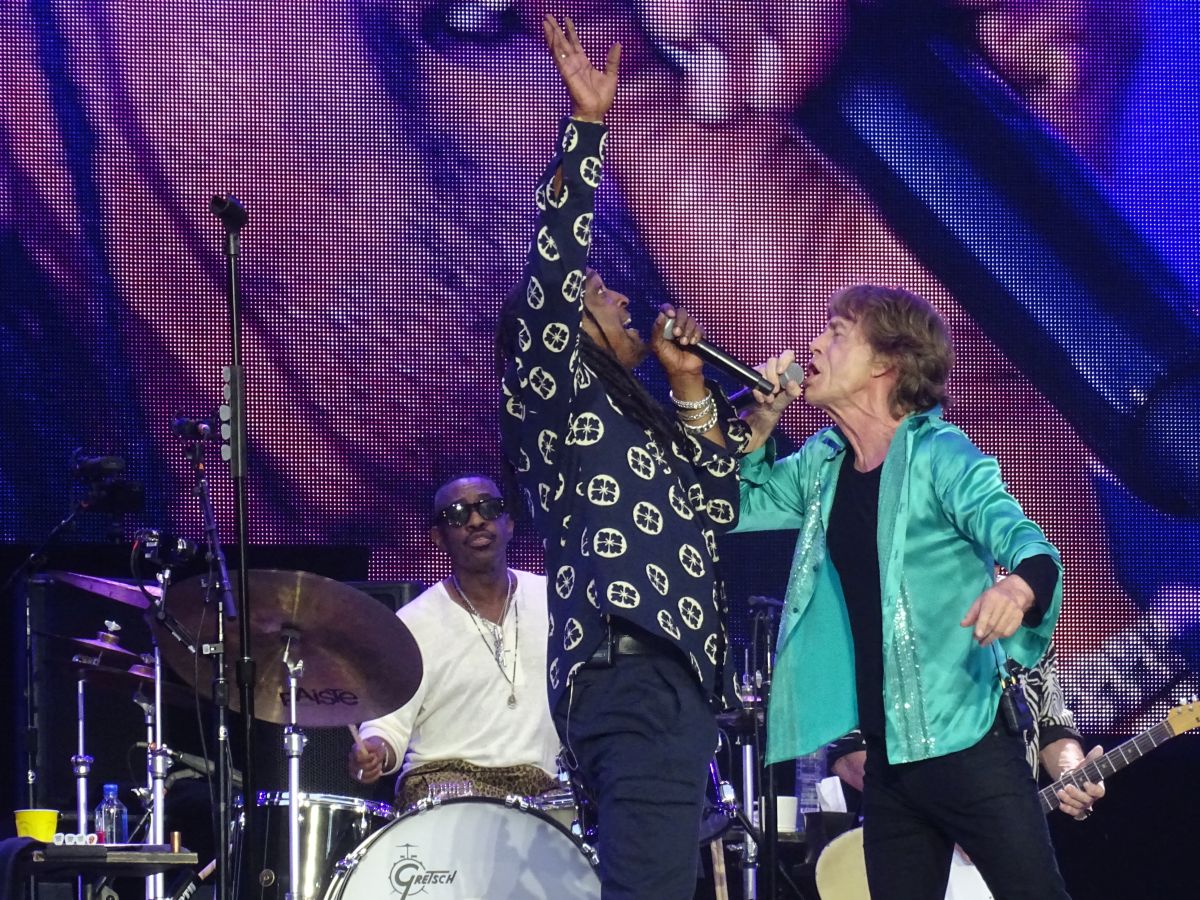 Photo by Bjornulf Vik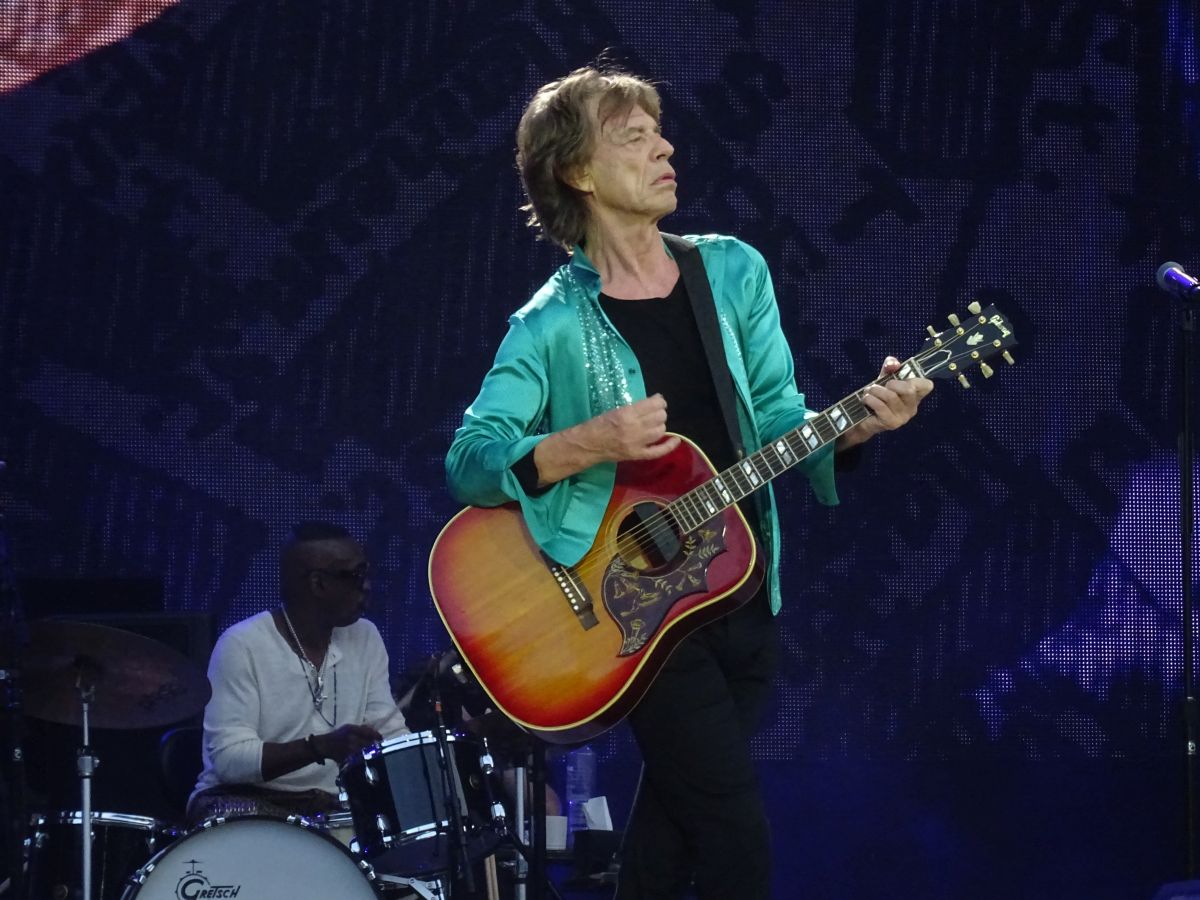 Photo by Bjornulf Vik
---

Photo by Bjornulf Vik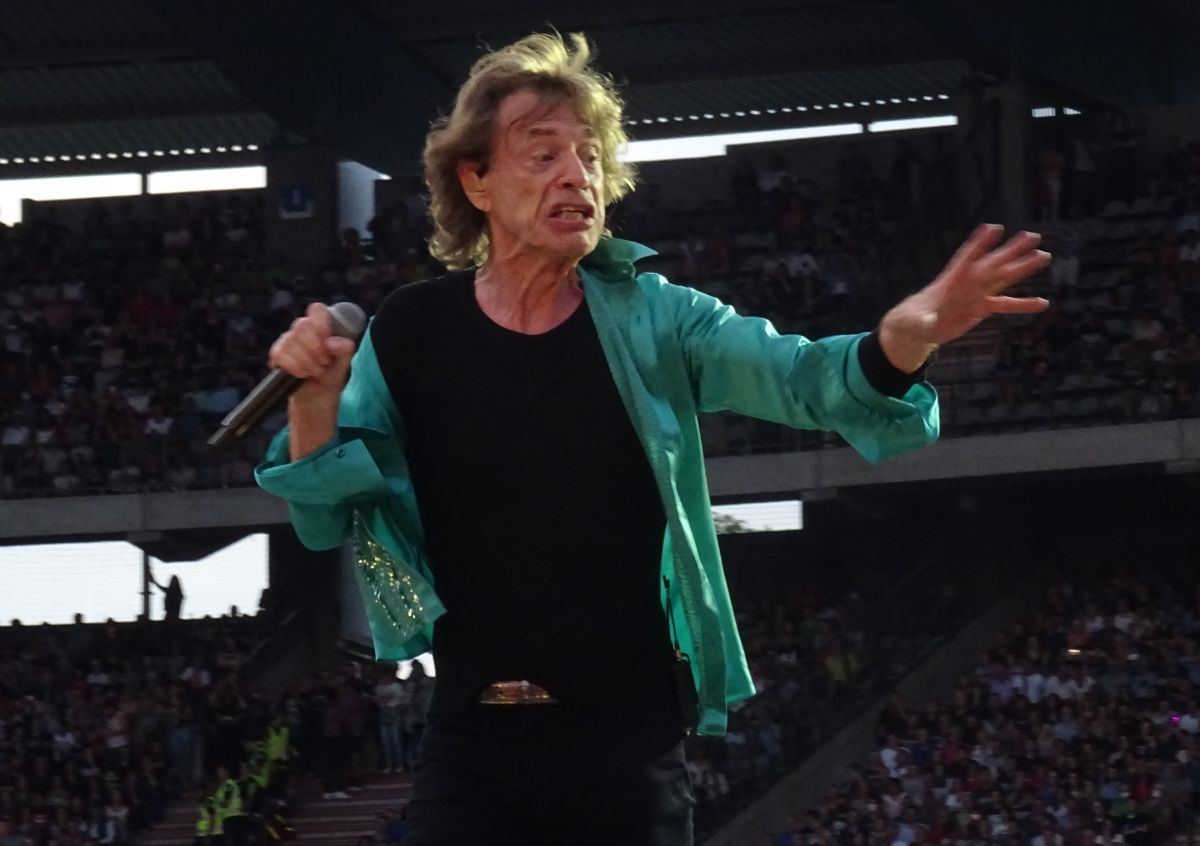 Photo by Bjornulf Vik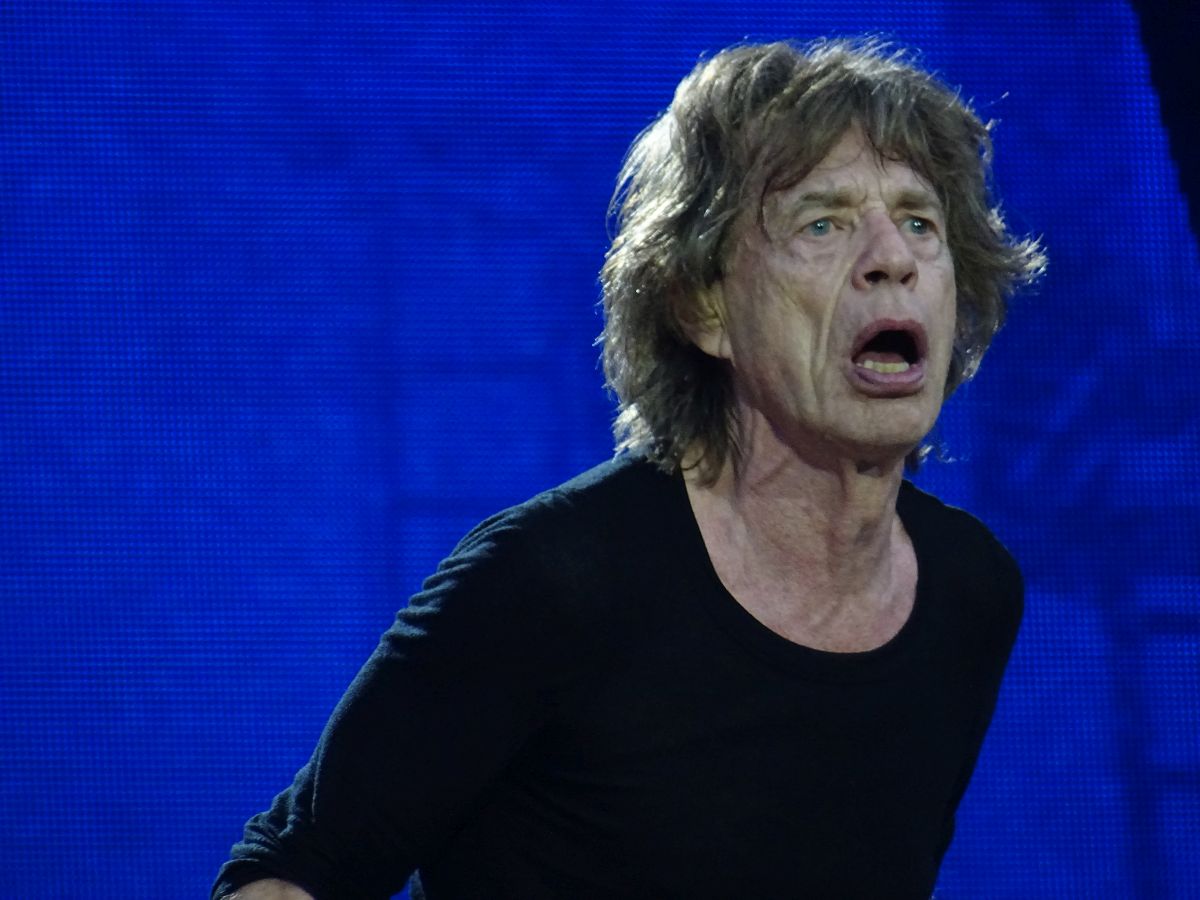 Photo by Bjornulf Vik
---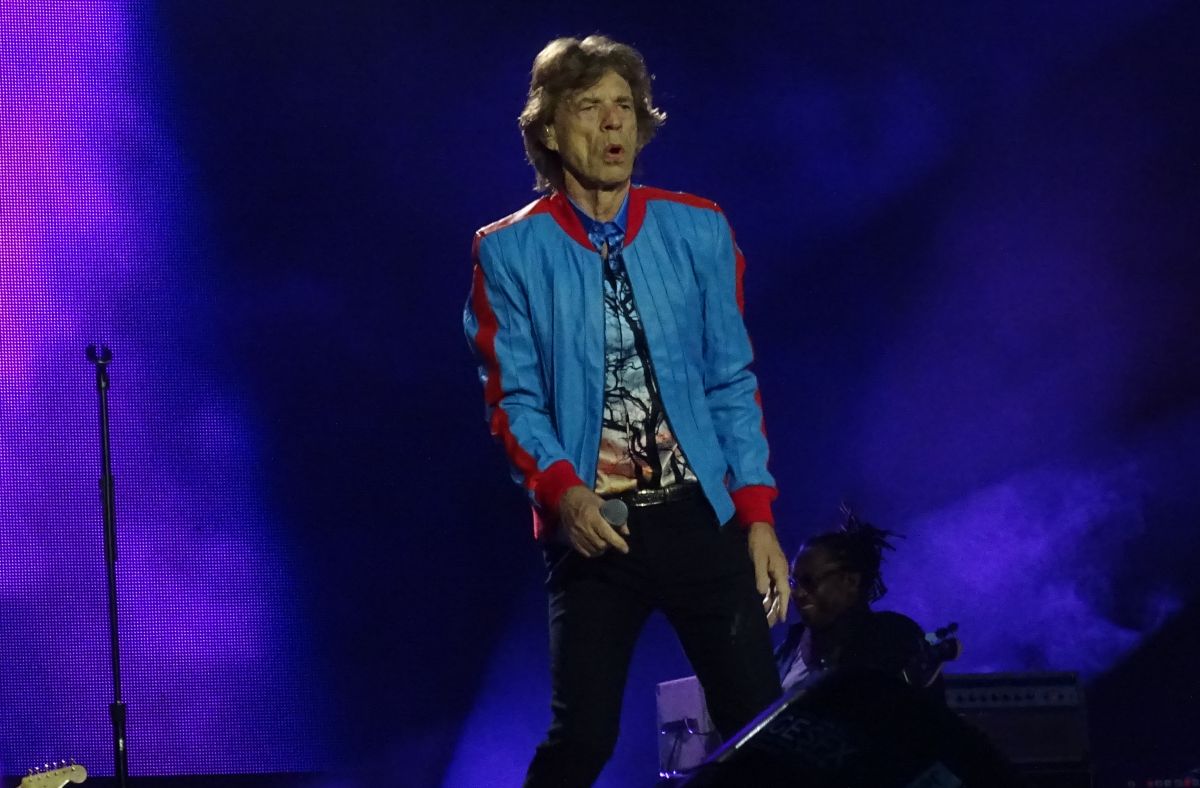 Photo by Bjornulf Vik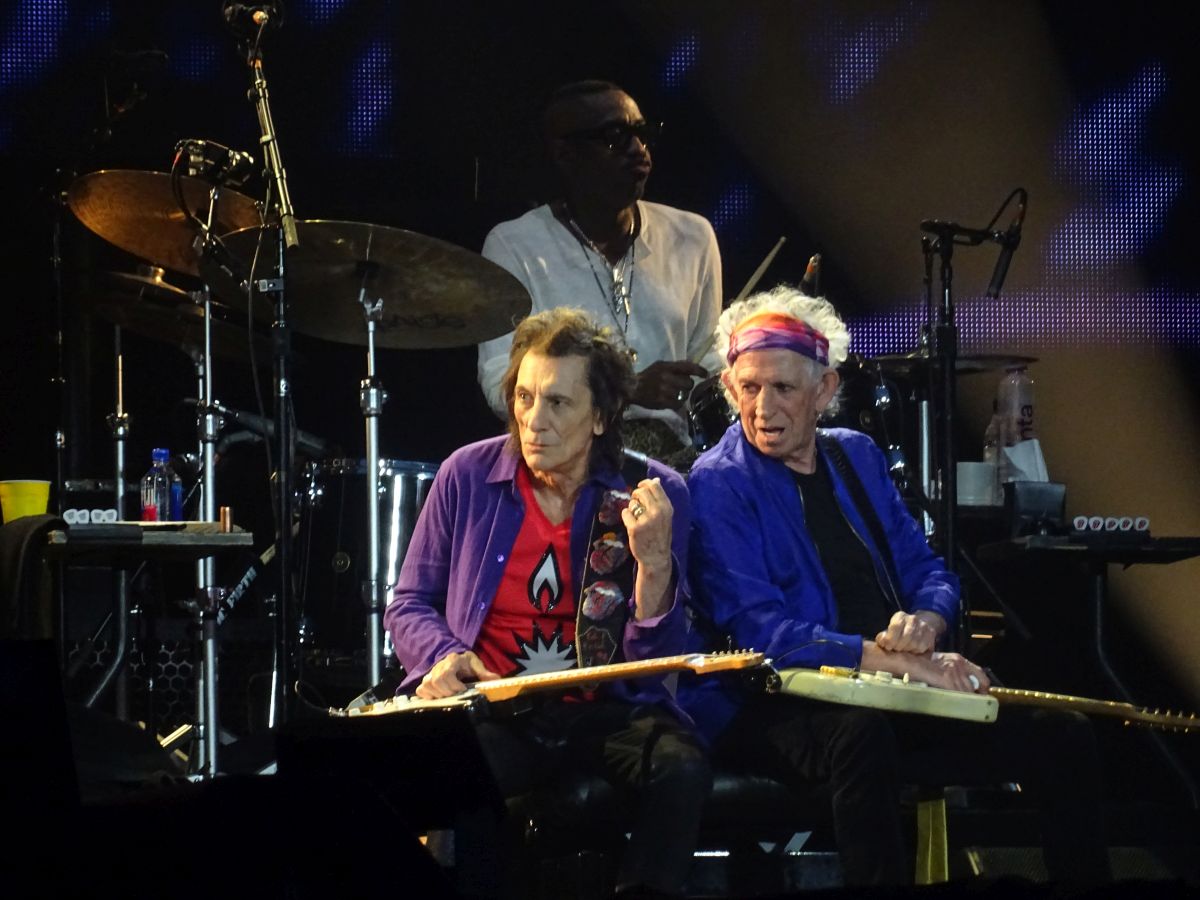 Photo by Bjornulf Vik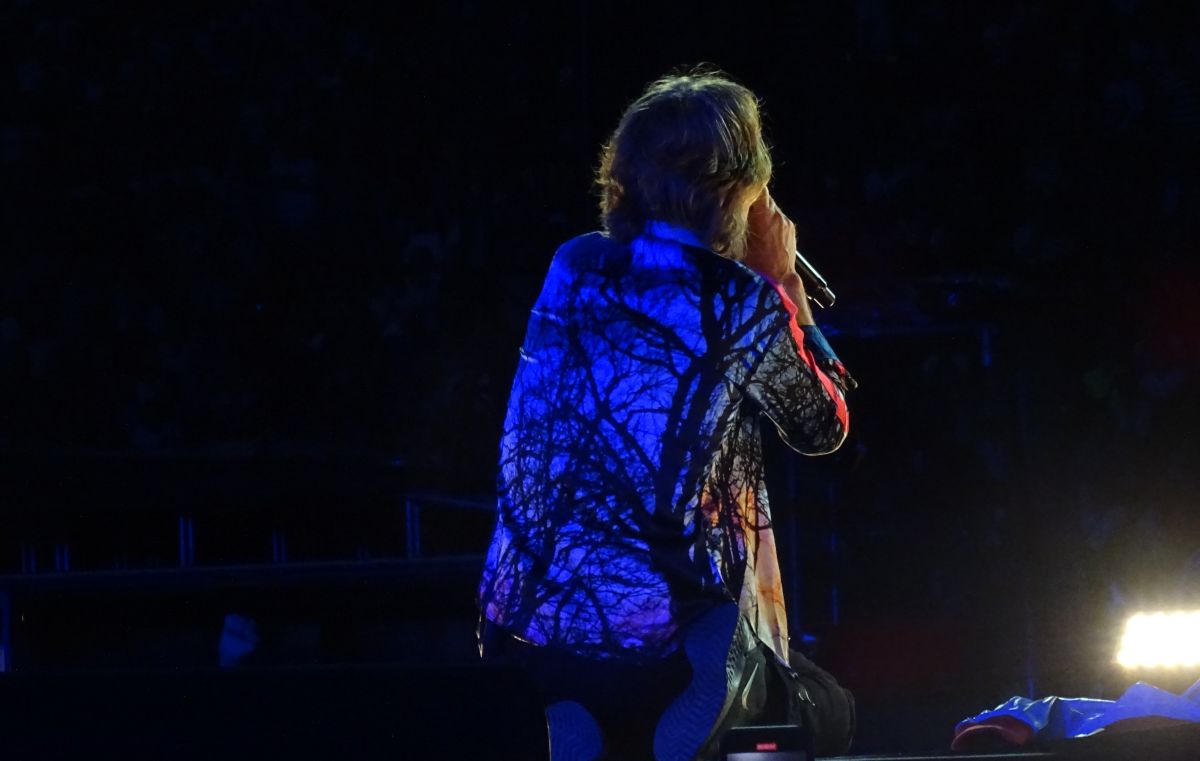 Photo by Bjornulf Vik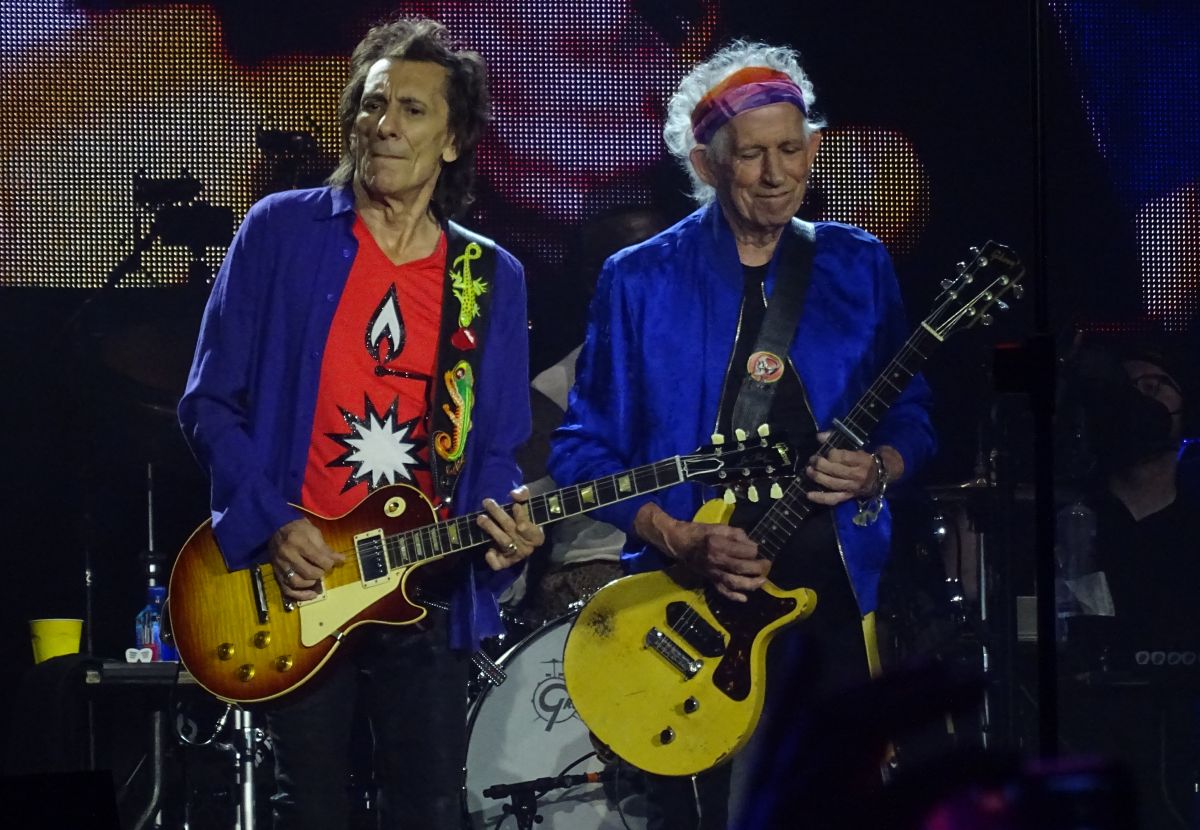 Photo by Bjornulf Vik
---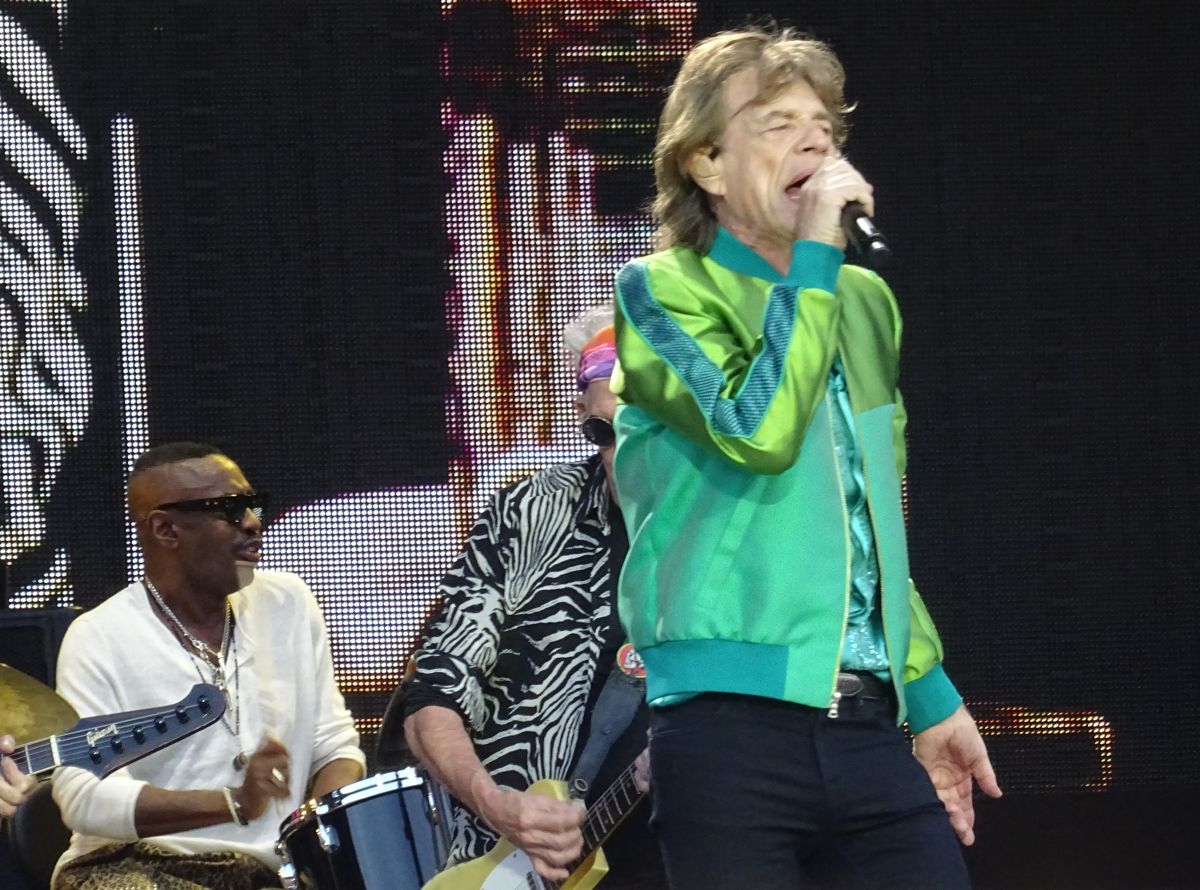 Photo by Bjornulf Vik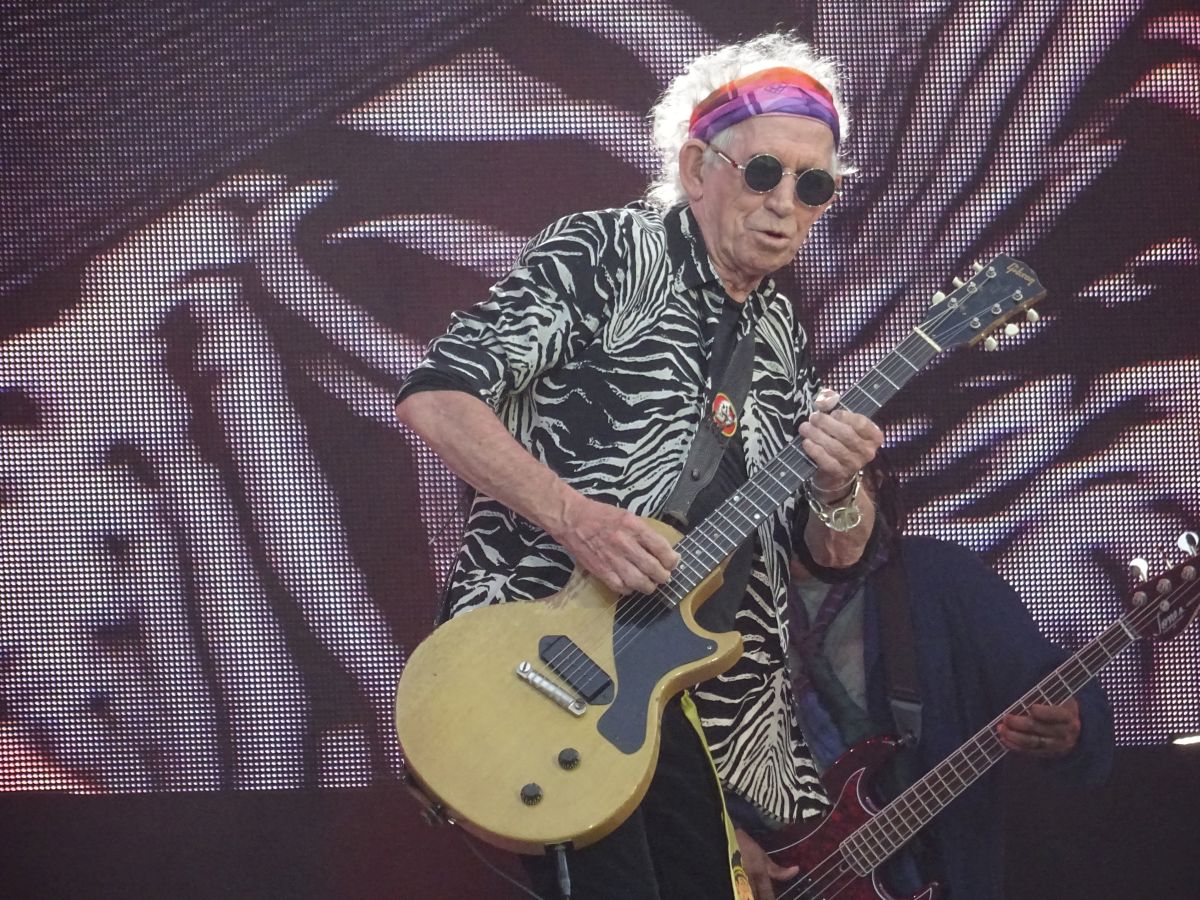 Photo by Bjornulf Vik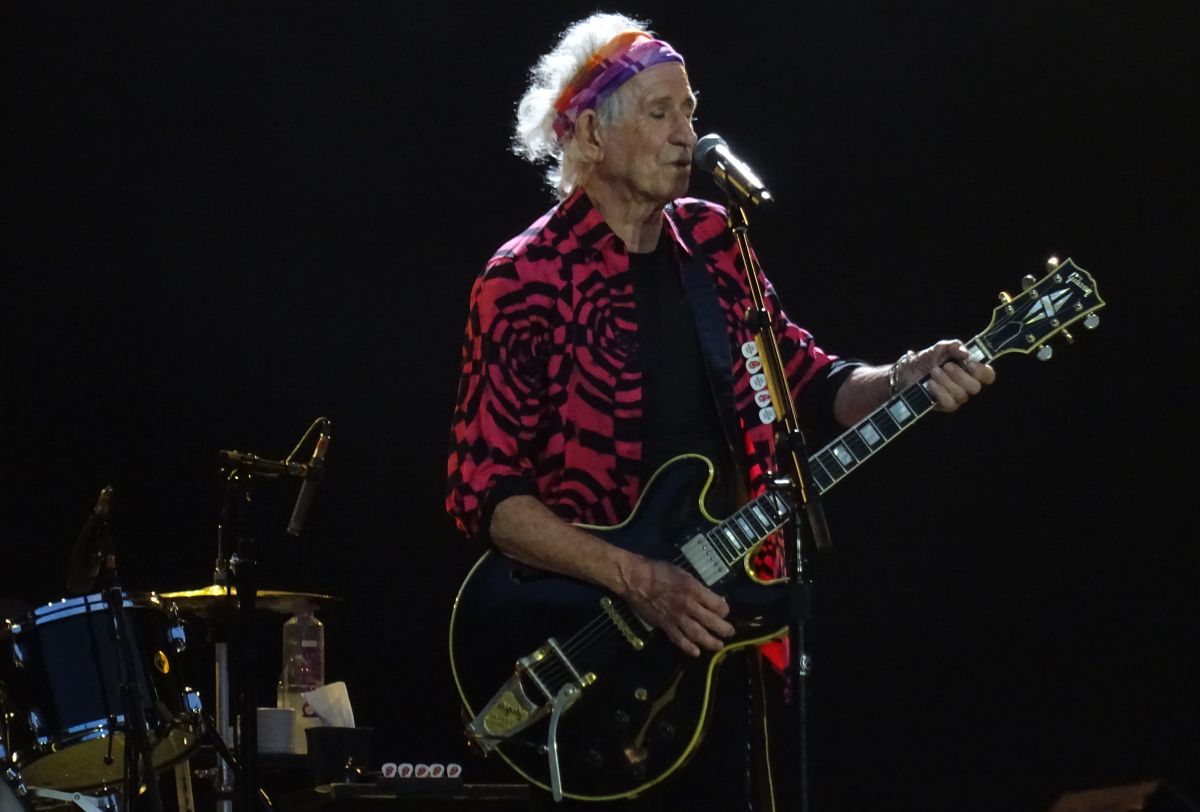 Photo by Bjornulf Vik

Photo by Bjornulf Vik
---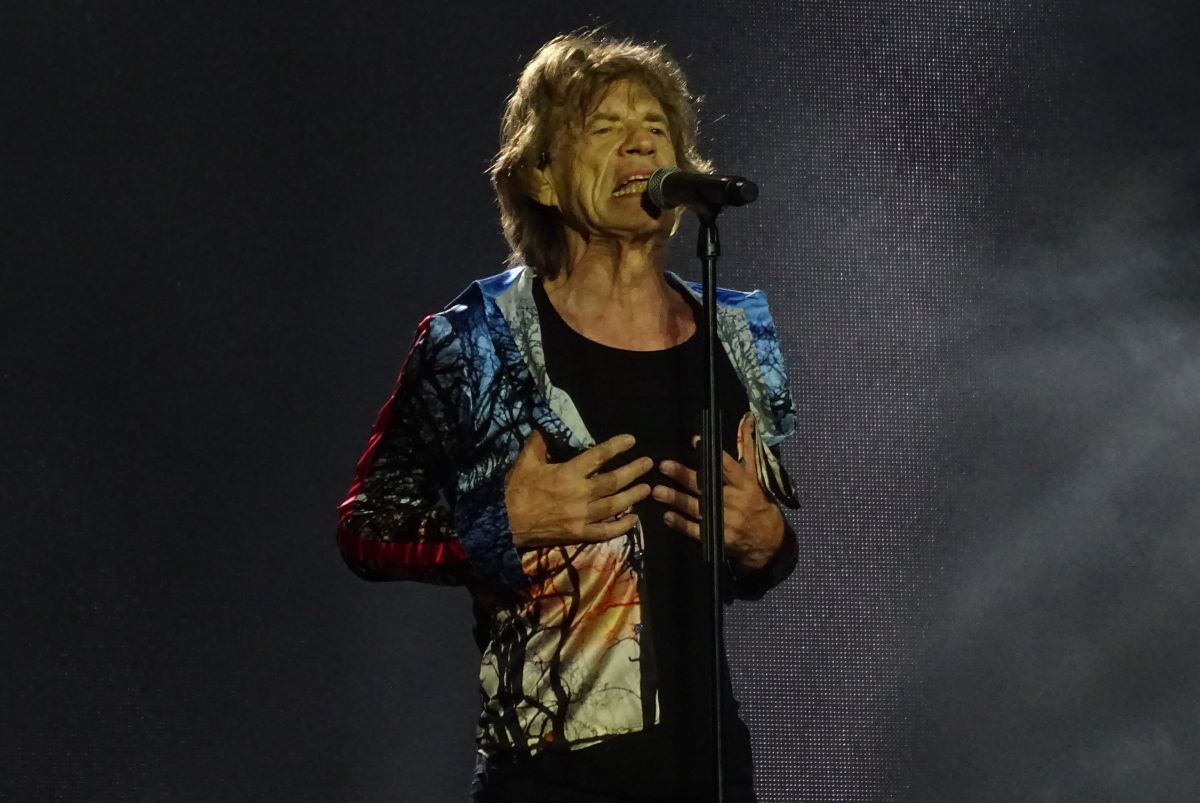 Photo by Bjornulf Vik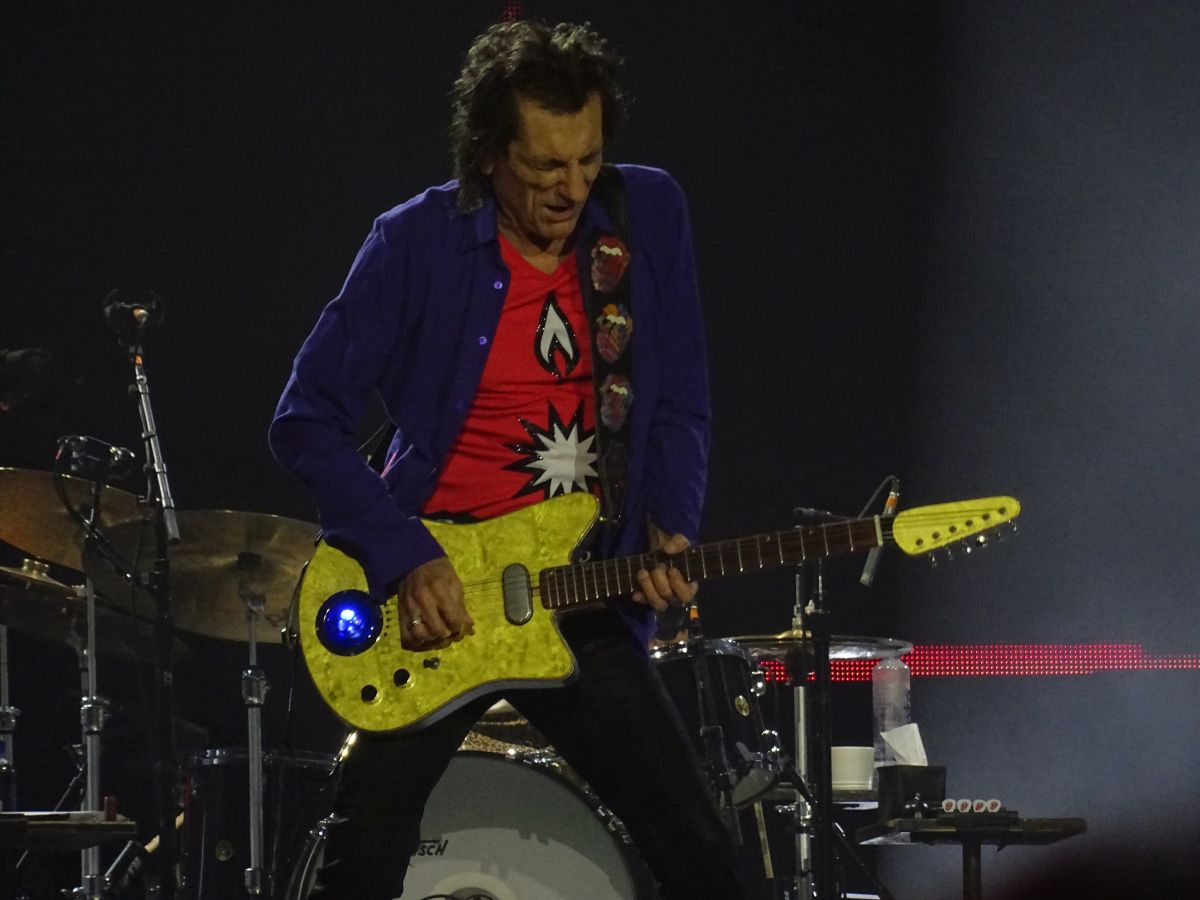 Photo by Bjornulf Vik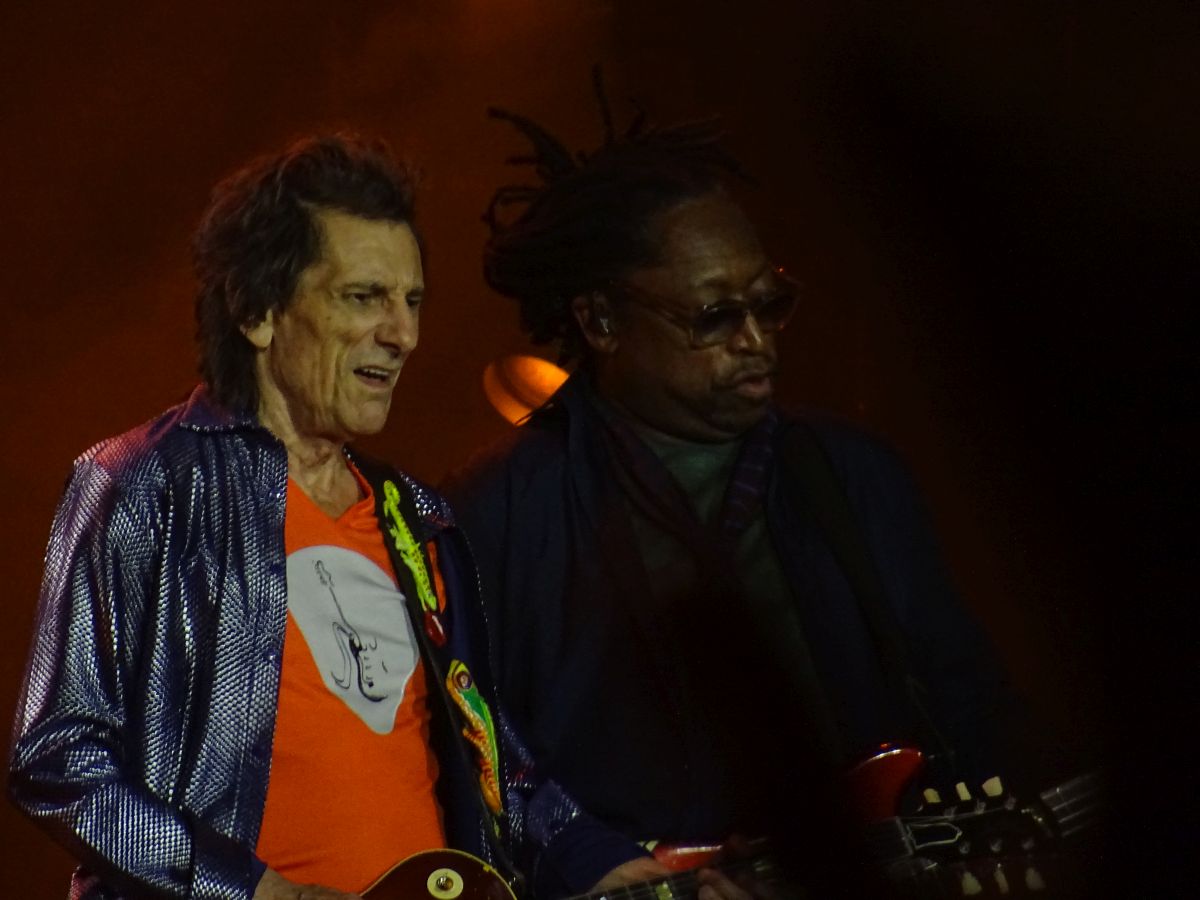 Photo by Bjornulf Vik
---

Photo by Roderick Keur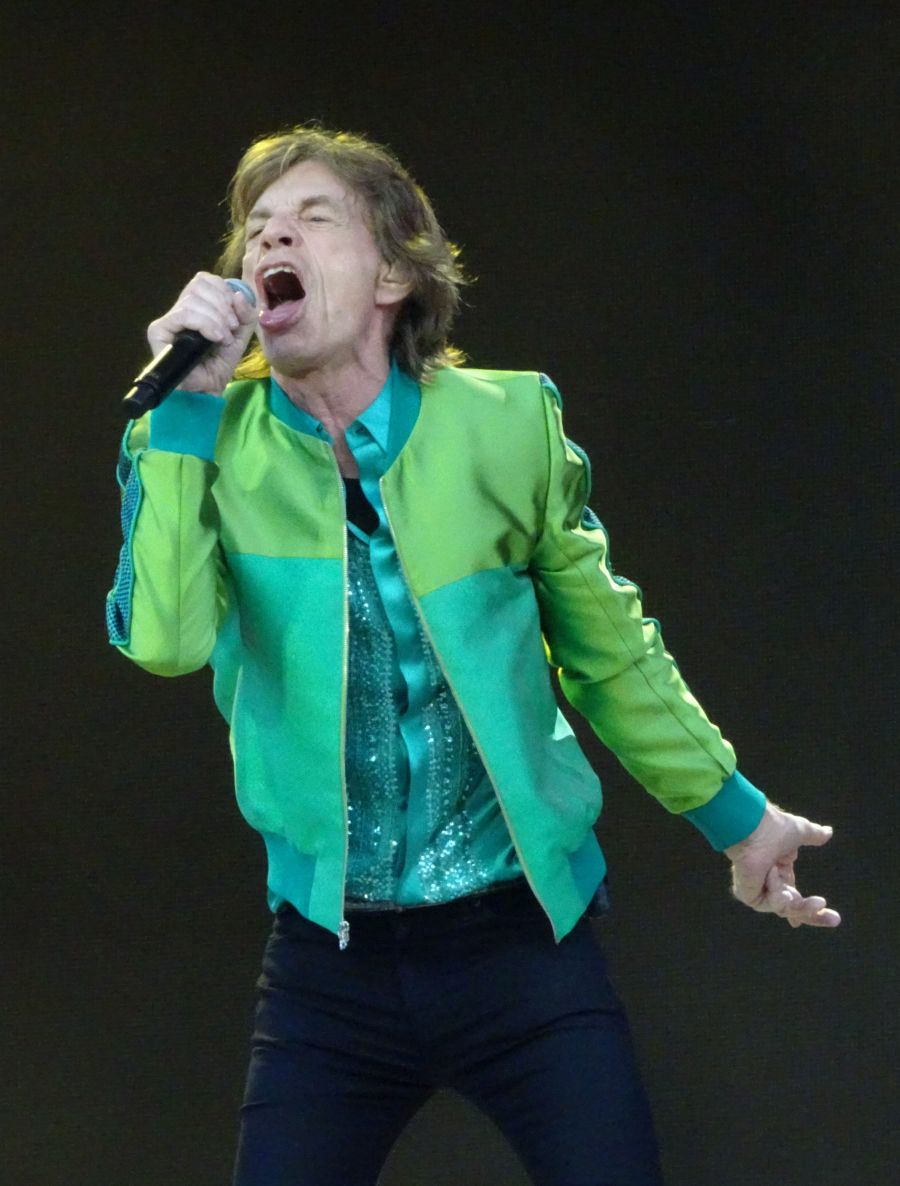 Photo by Roderick Keur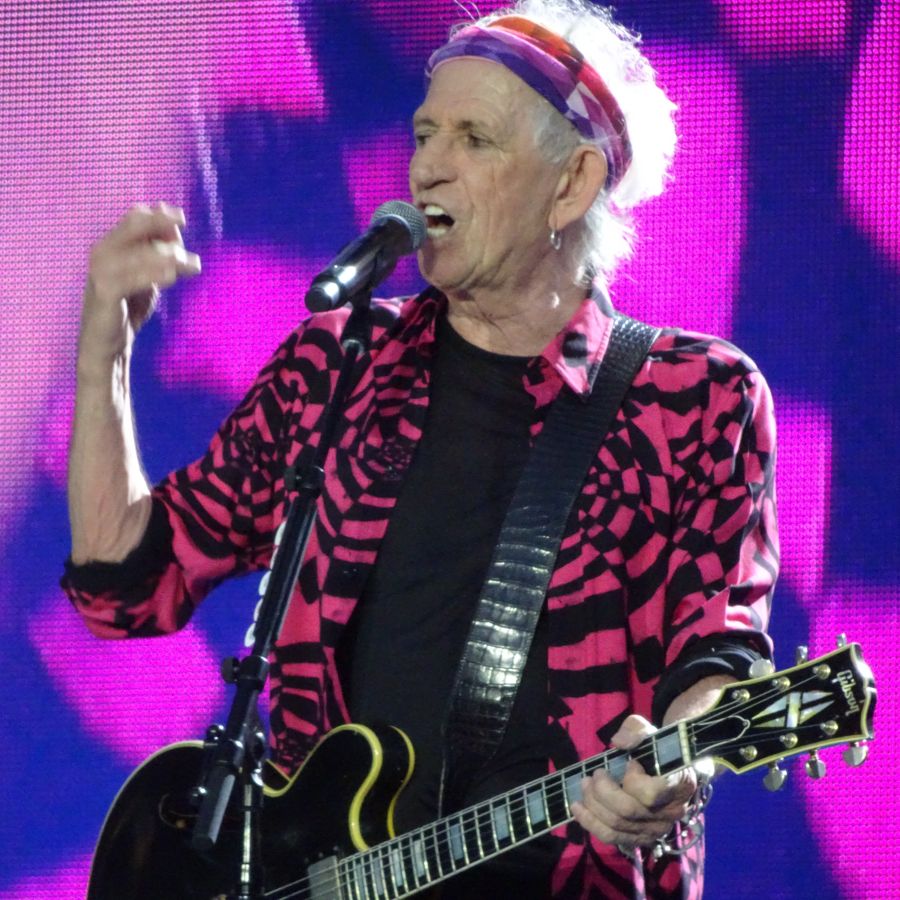 Photo by Roderick Keur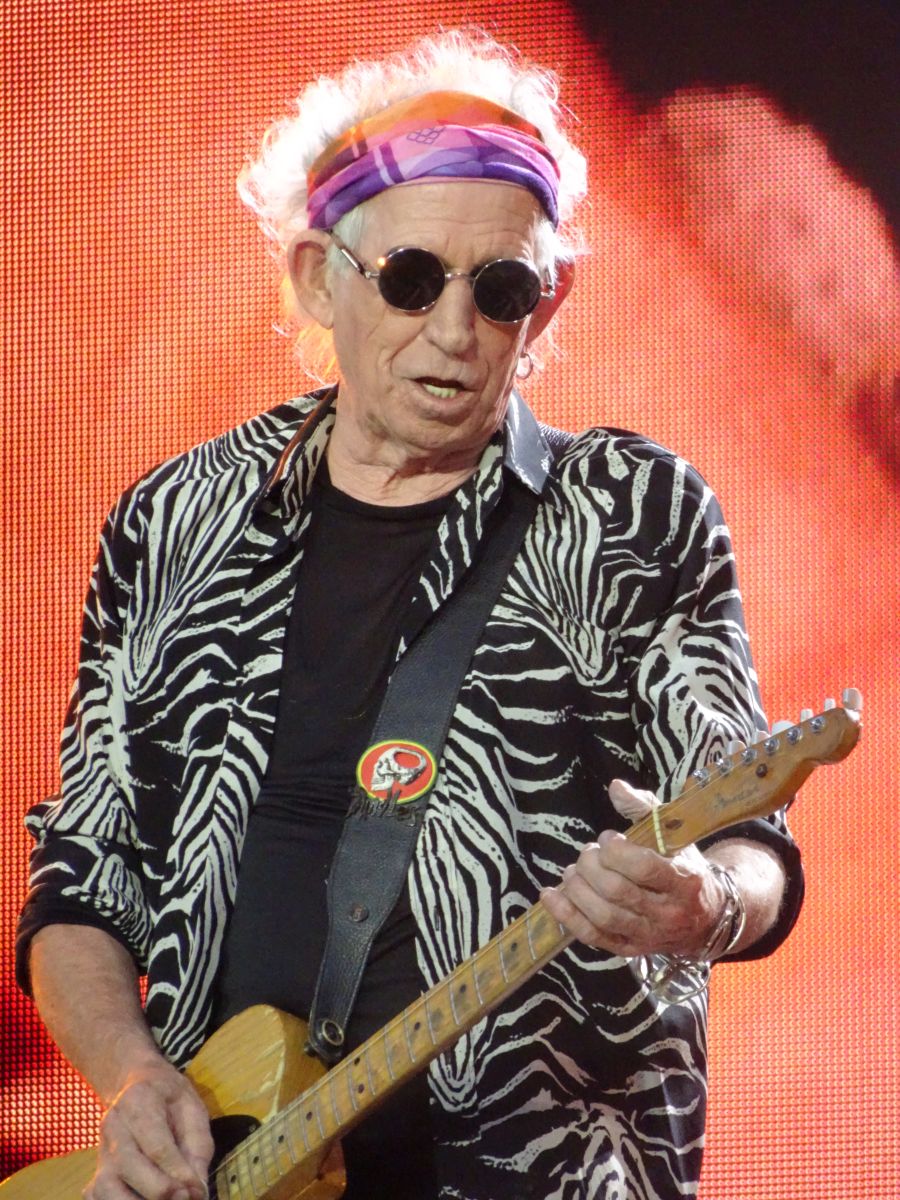 Photo by Roderick Keur
---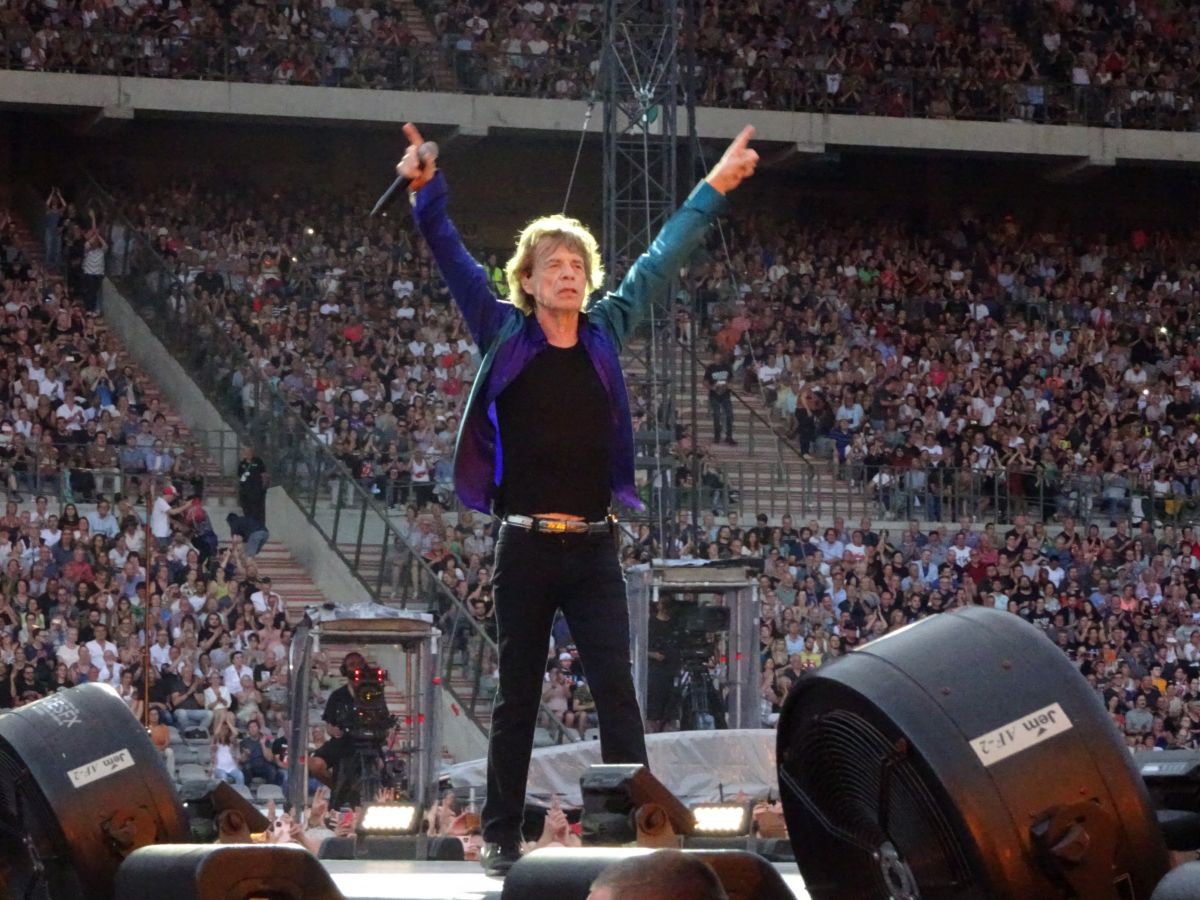 Photo by Roderick Keur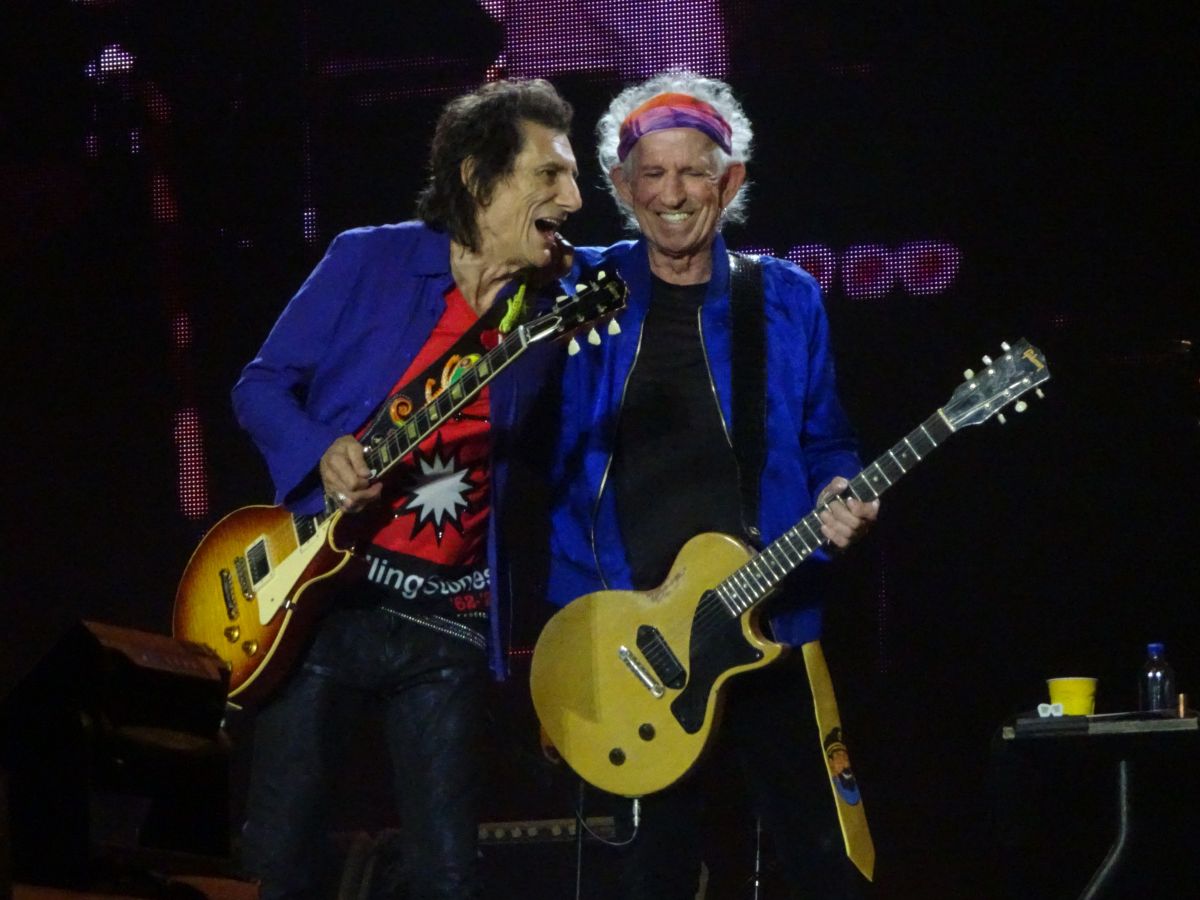 Photo by Roderick Keur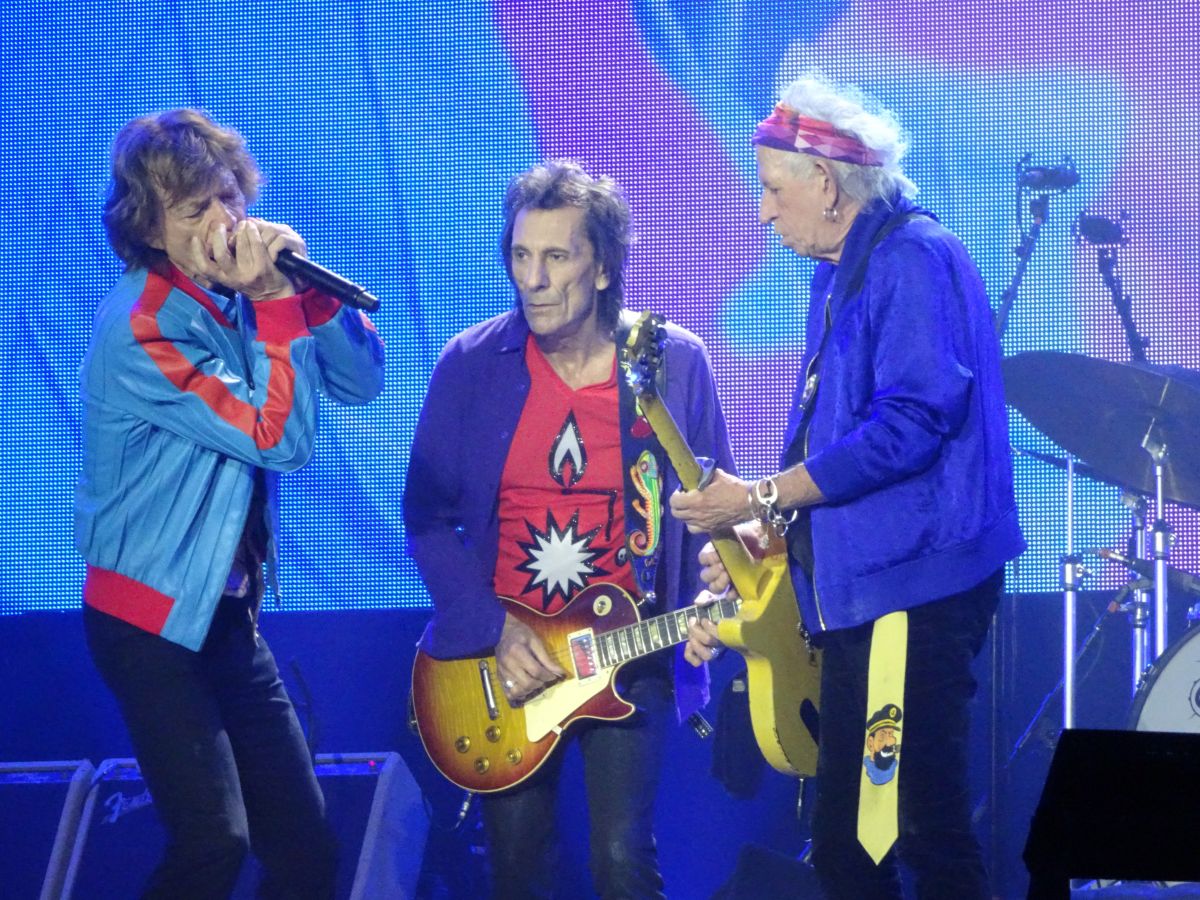 Photo by Roderick Keur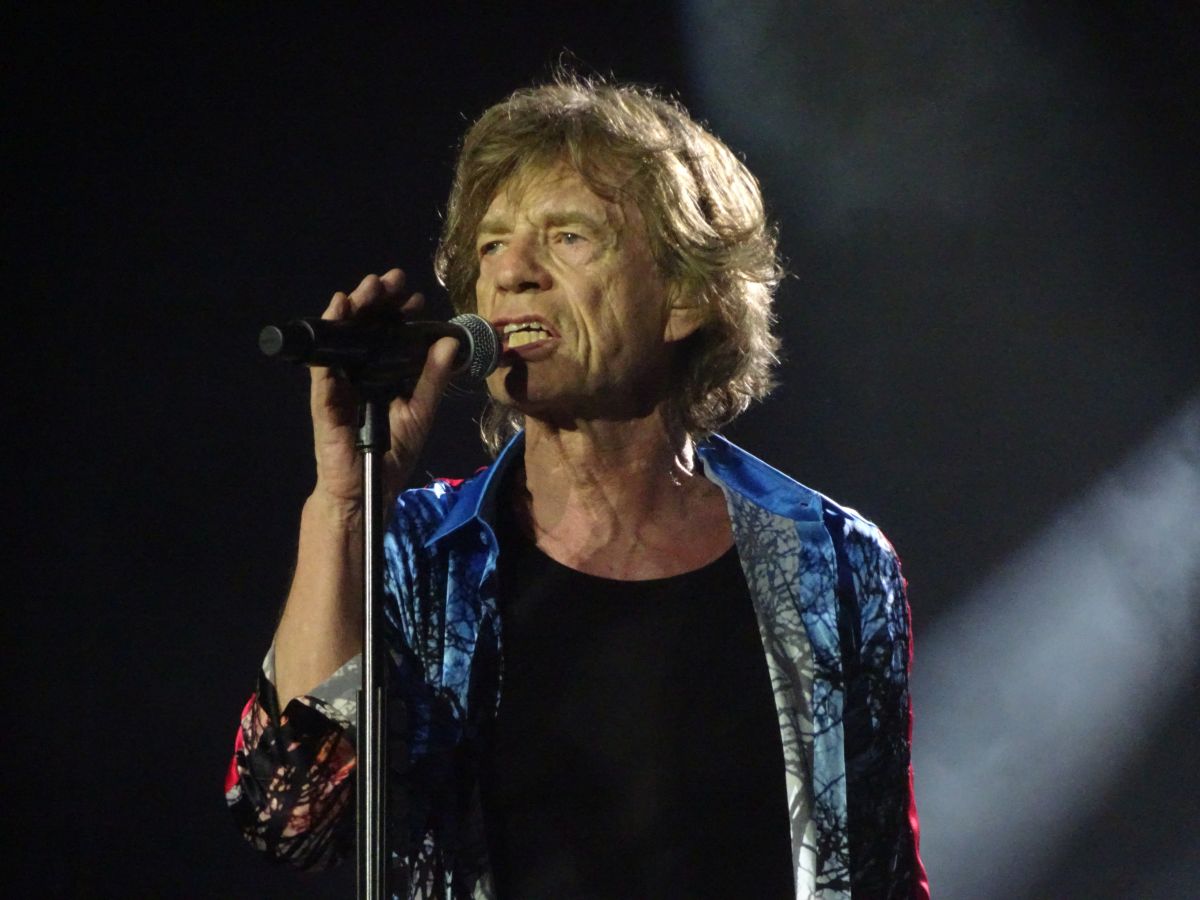 Photo by Roderick Keur
---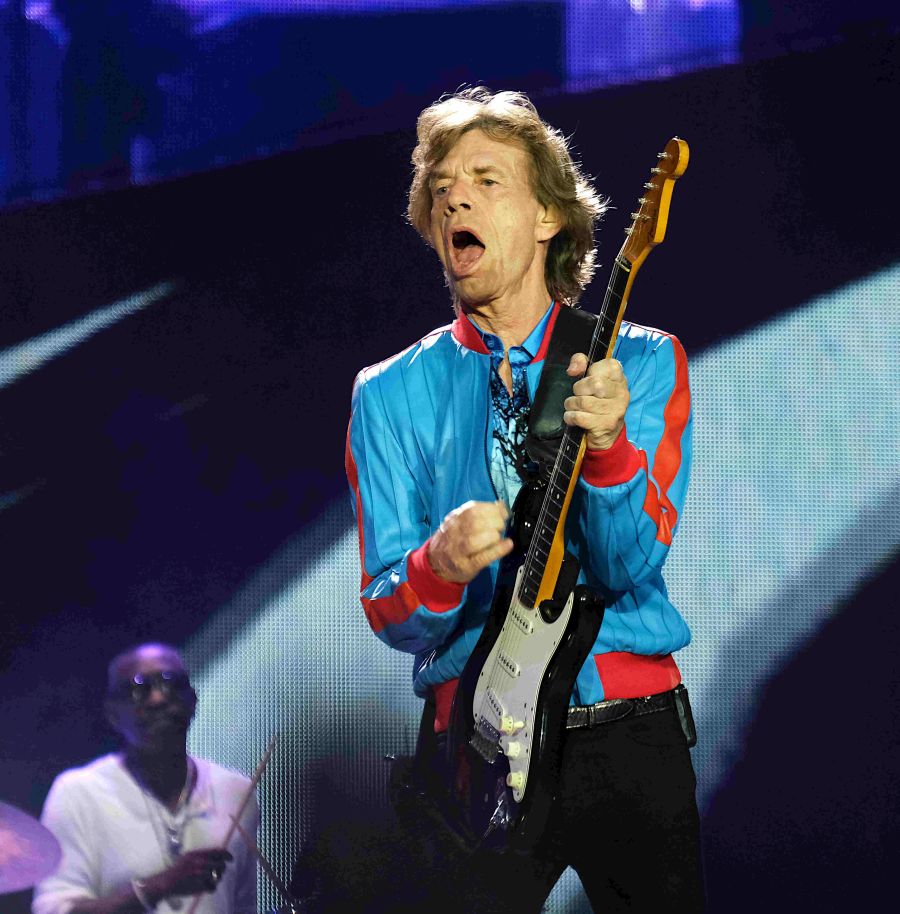 Photo by Geir Greni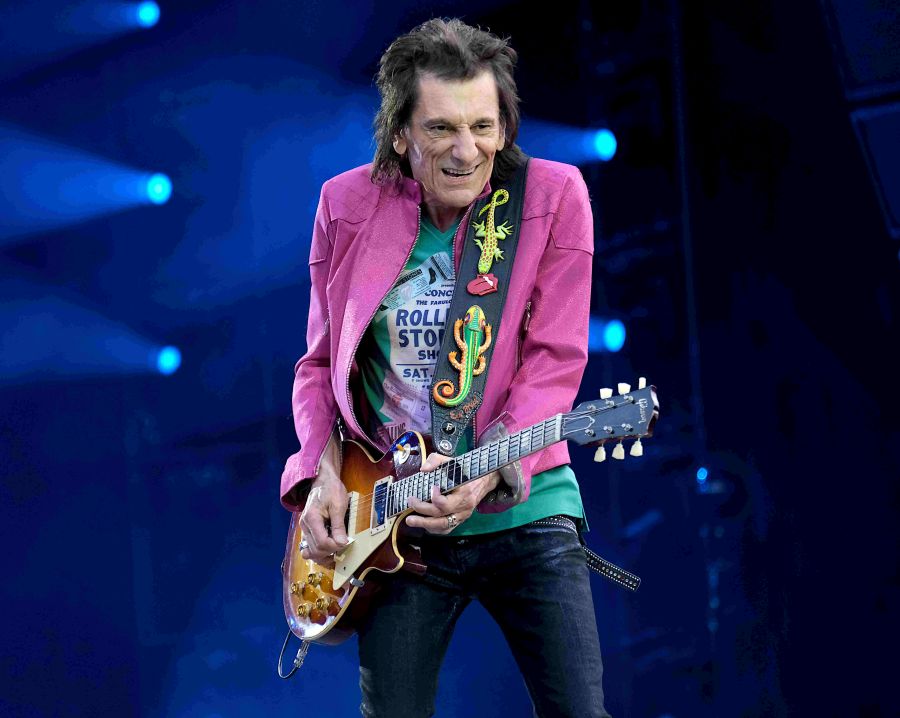 Photo by Geir Greni
---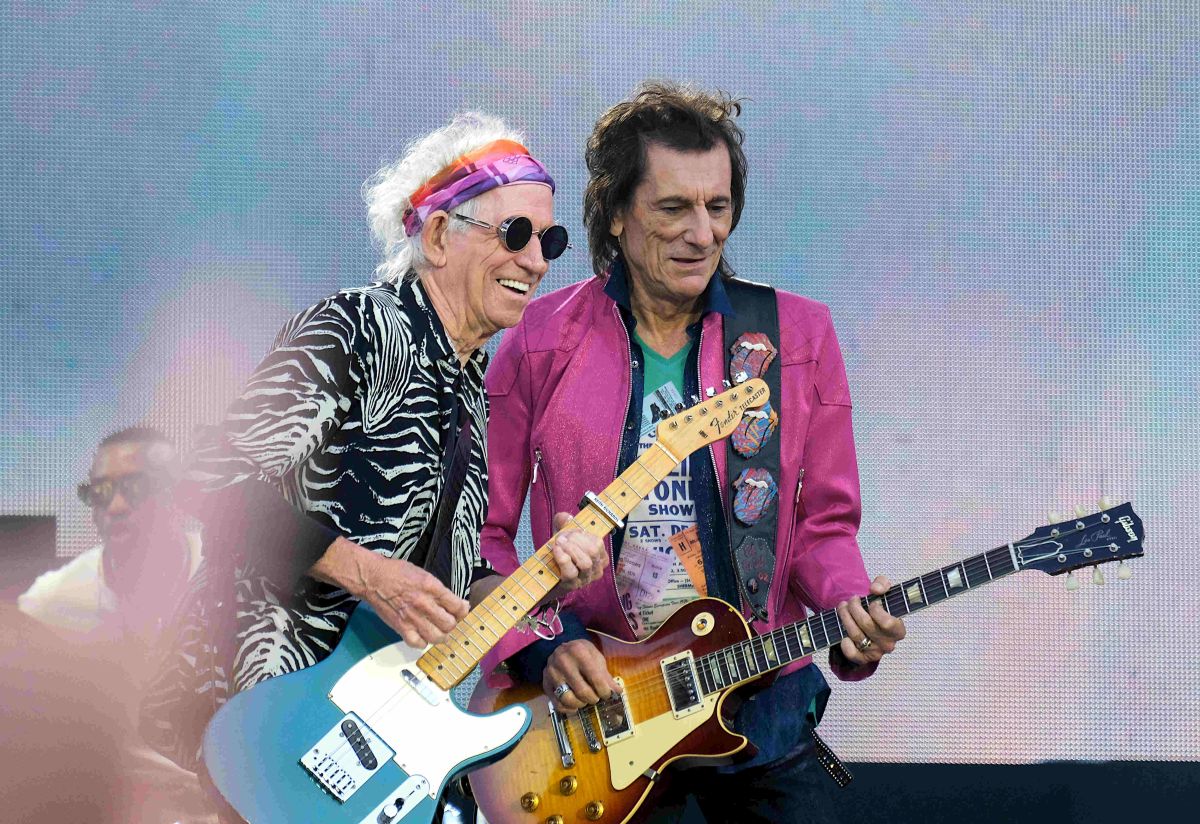 Photo by Geir Greni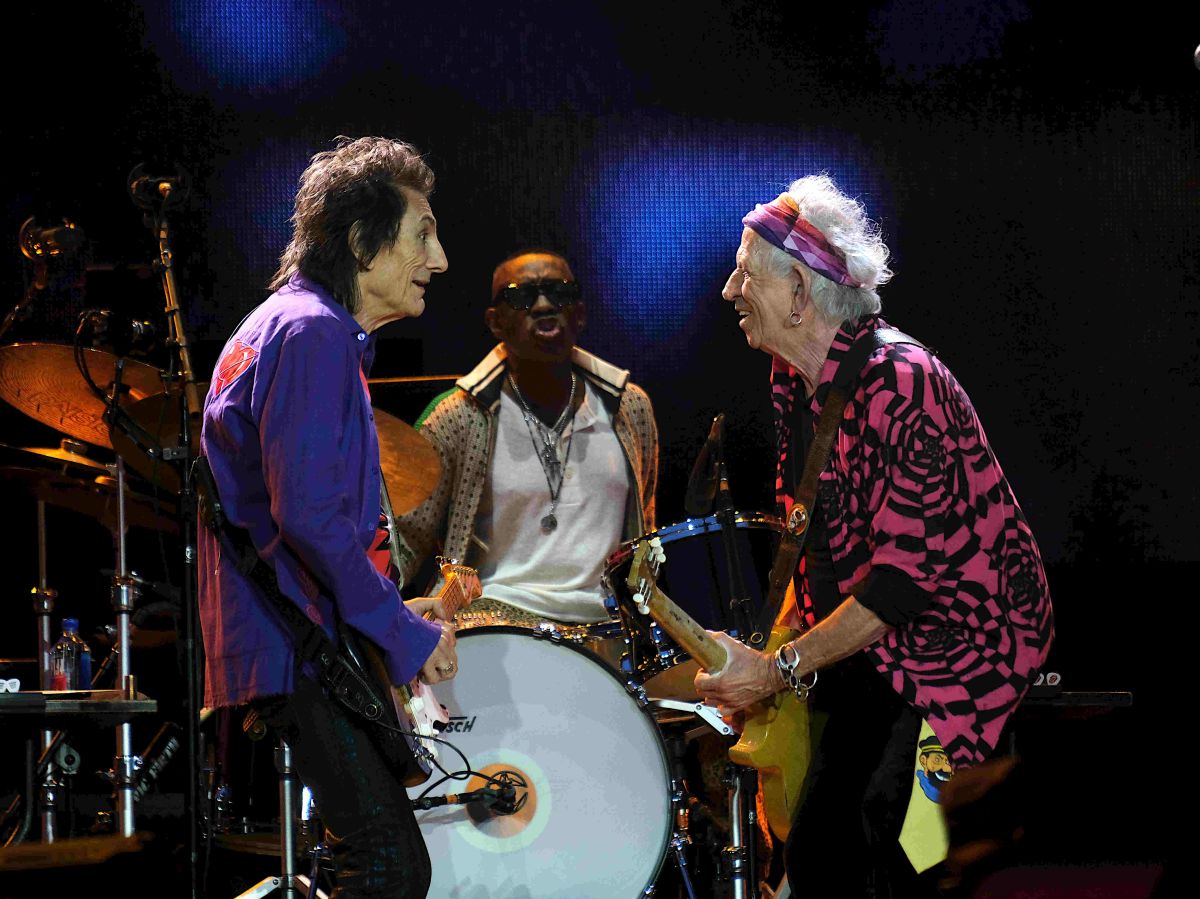 Photo by Geir Greni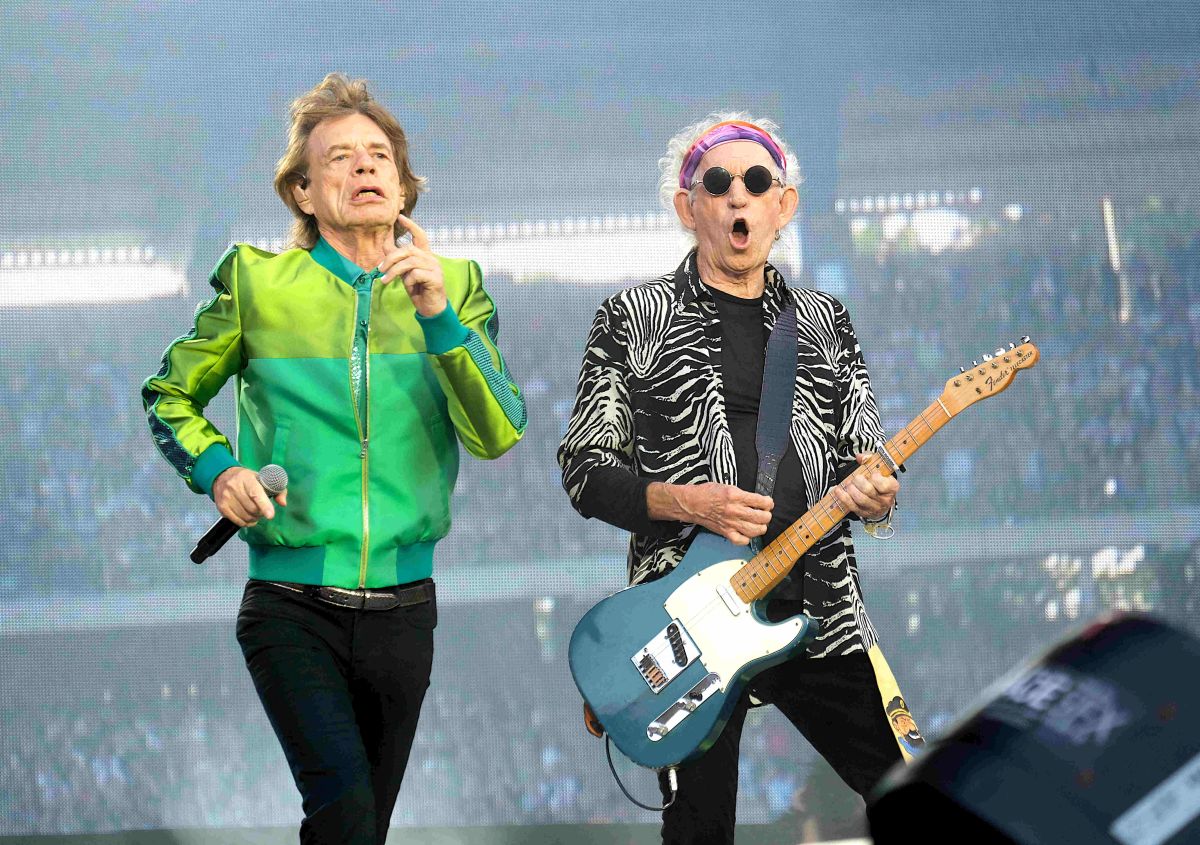 Photo by Geir Greni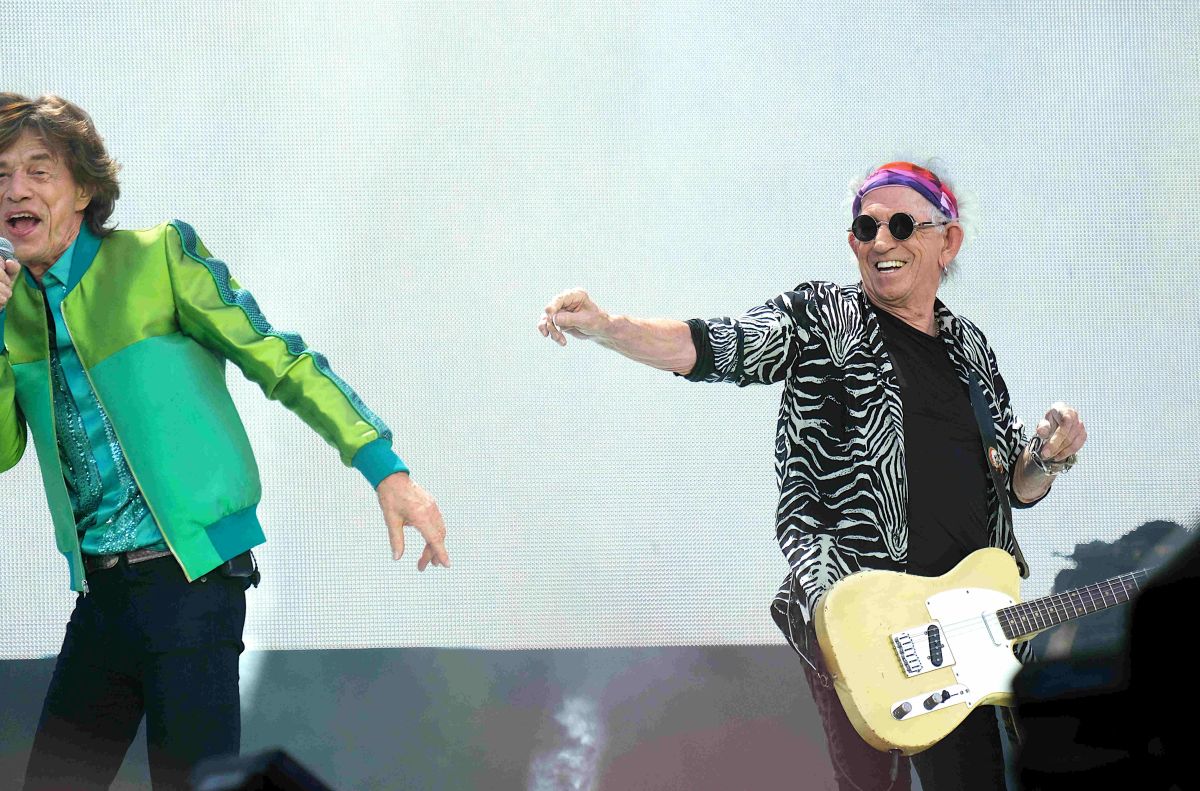 Photo by Geir Greni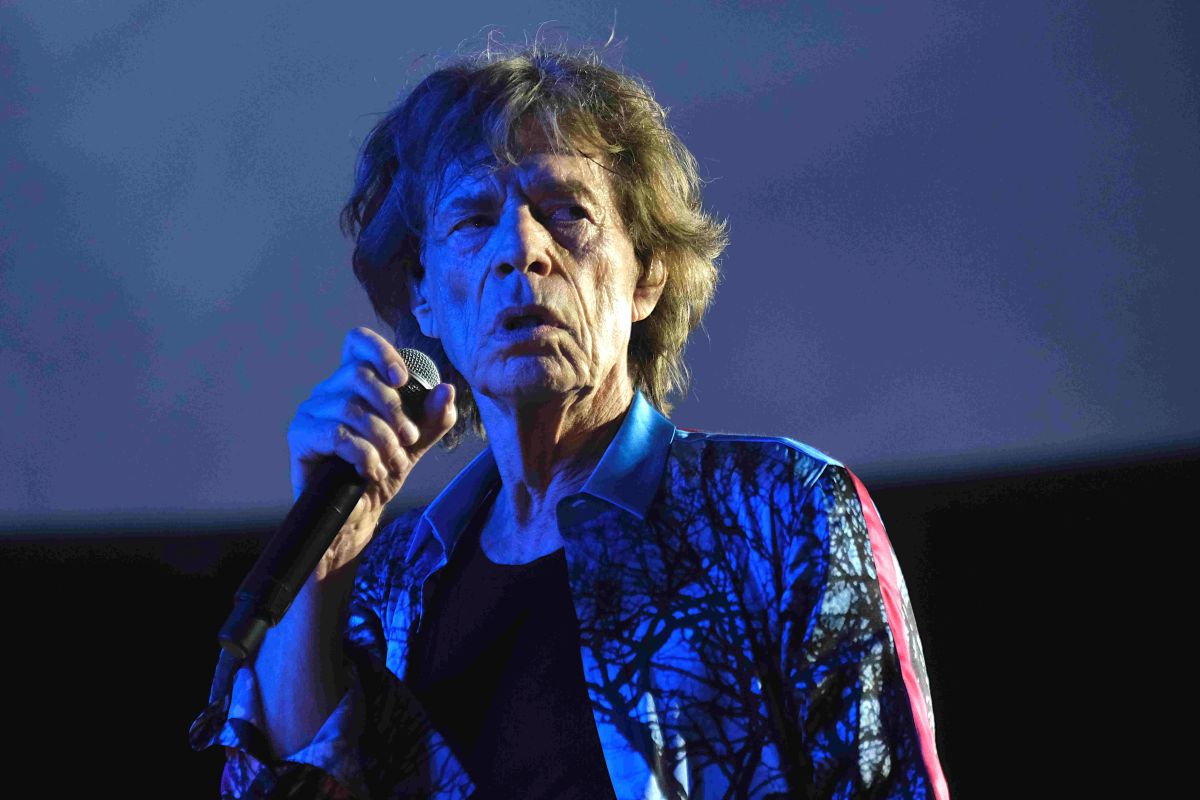 Photo by Geir Greni
---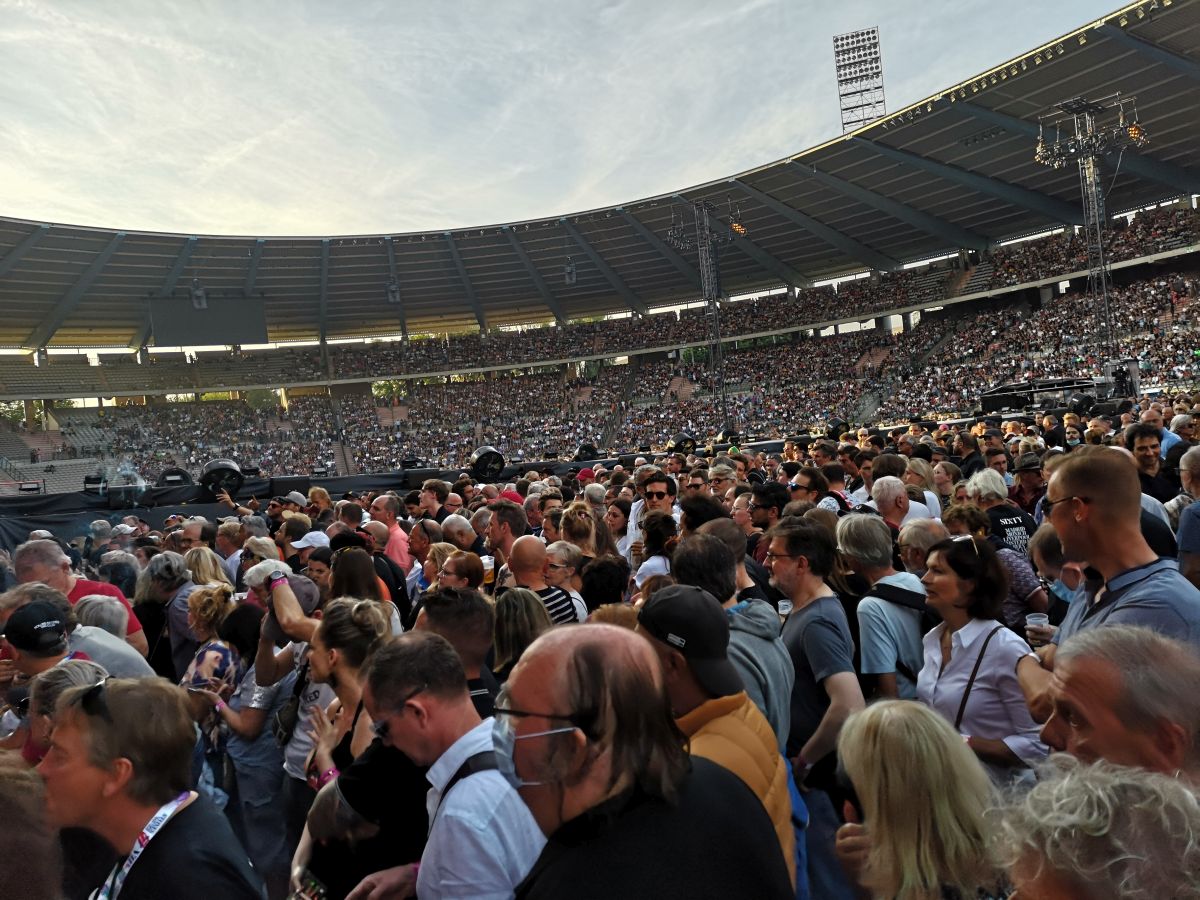 Photo by Olaf Richter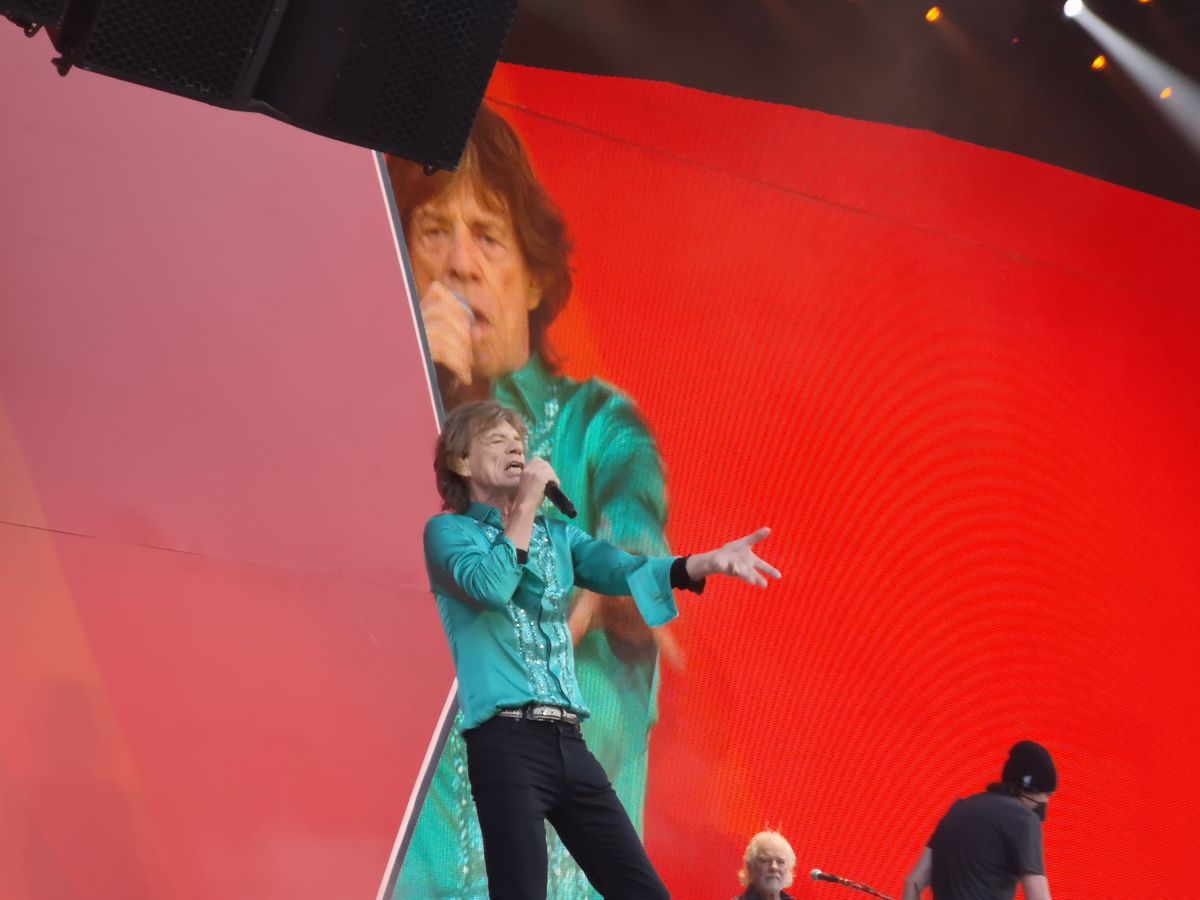 Photo by Olaf Richter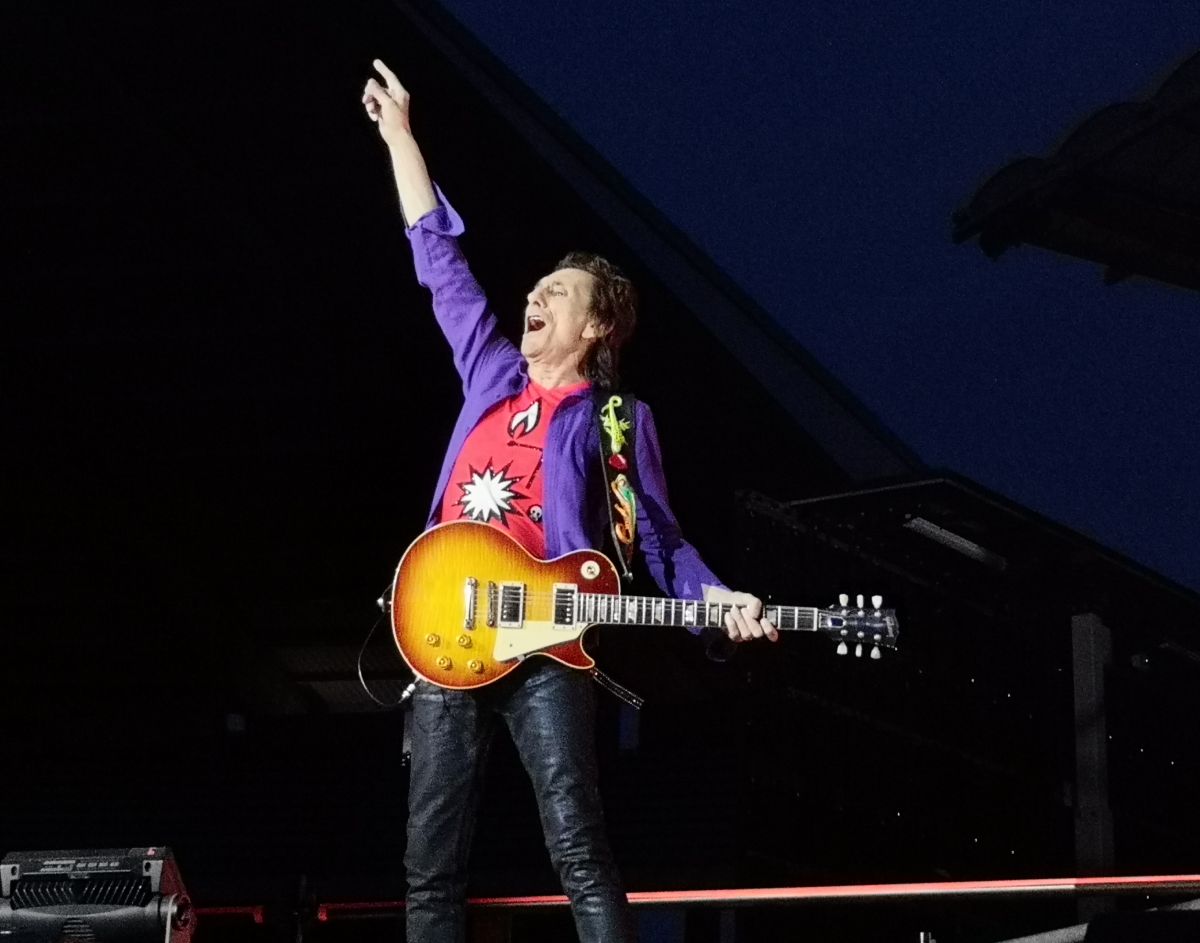 Photo by Olaf Richter
---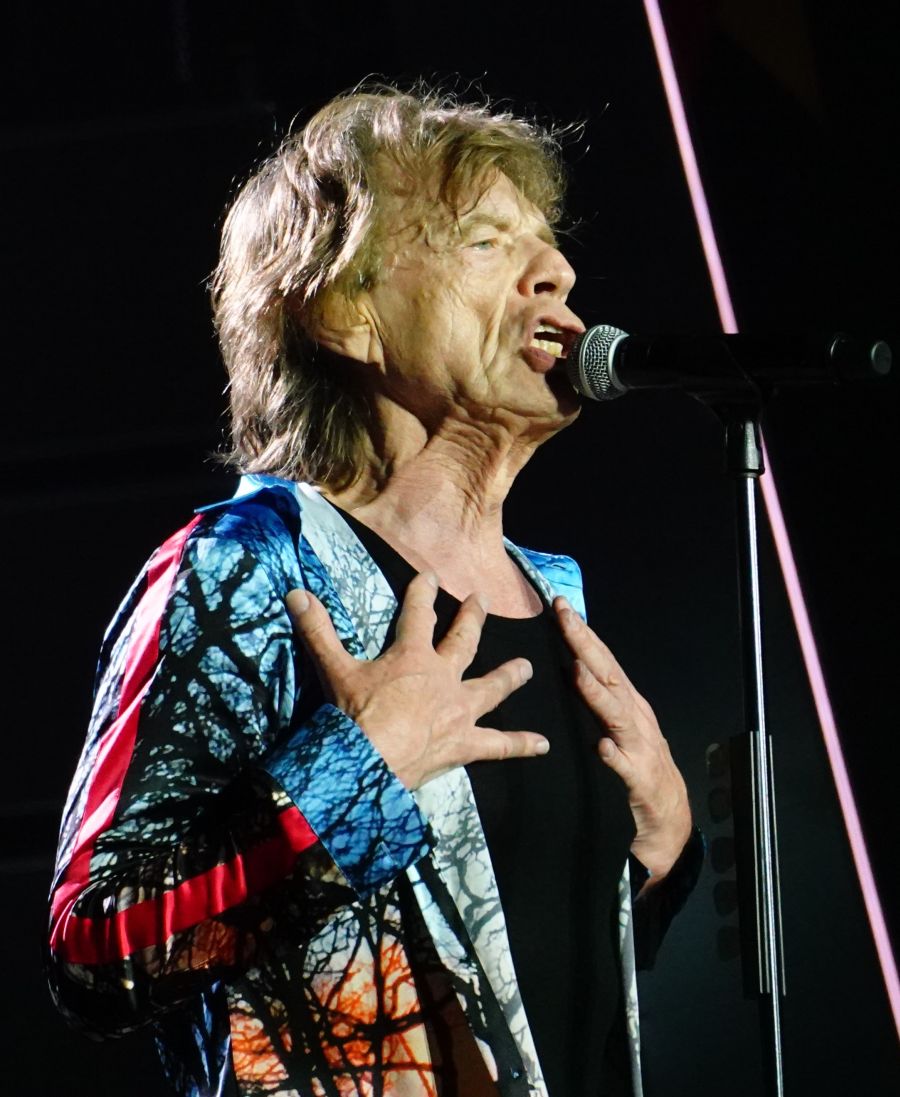 Photo by Jan Veeken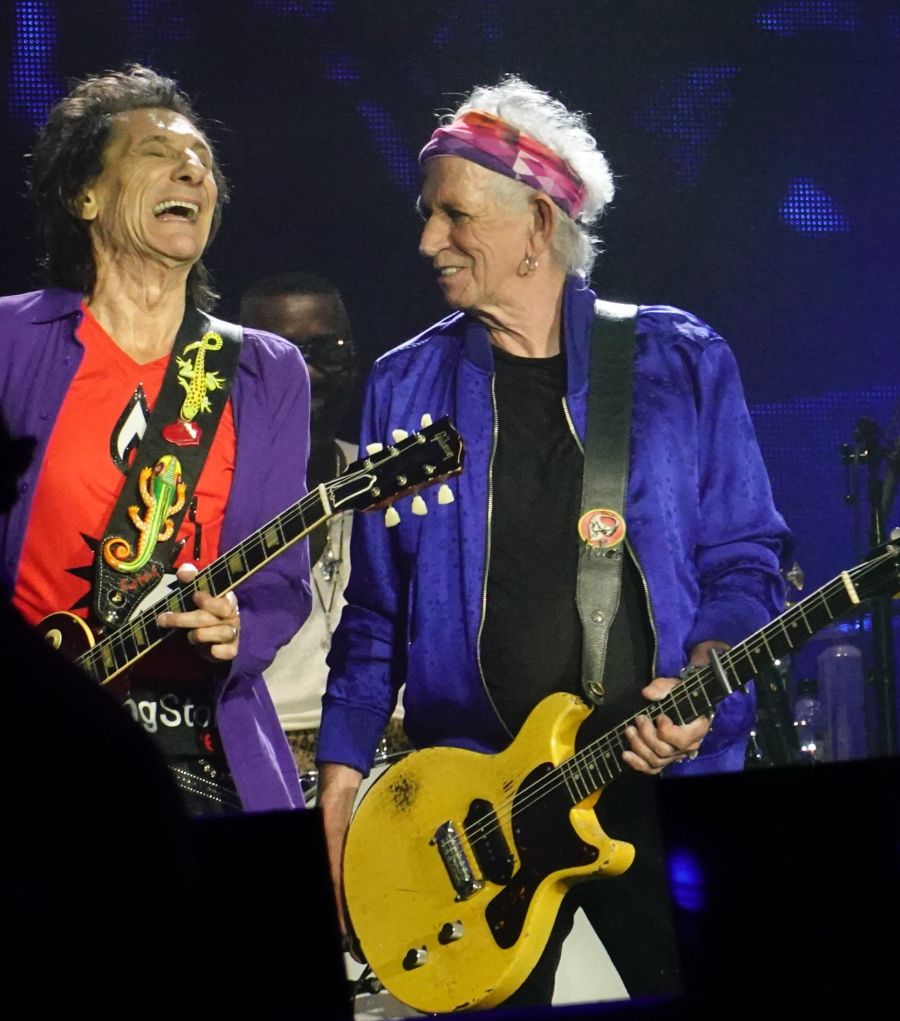 Photo by Jan Veeken
---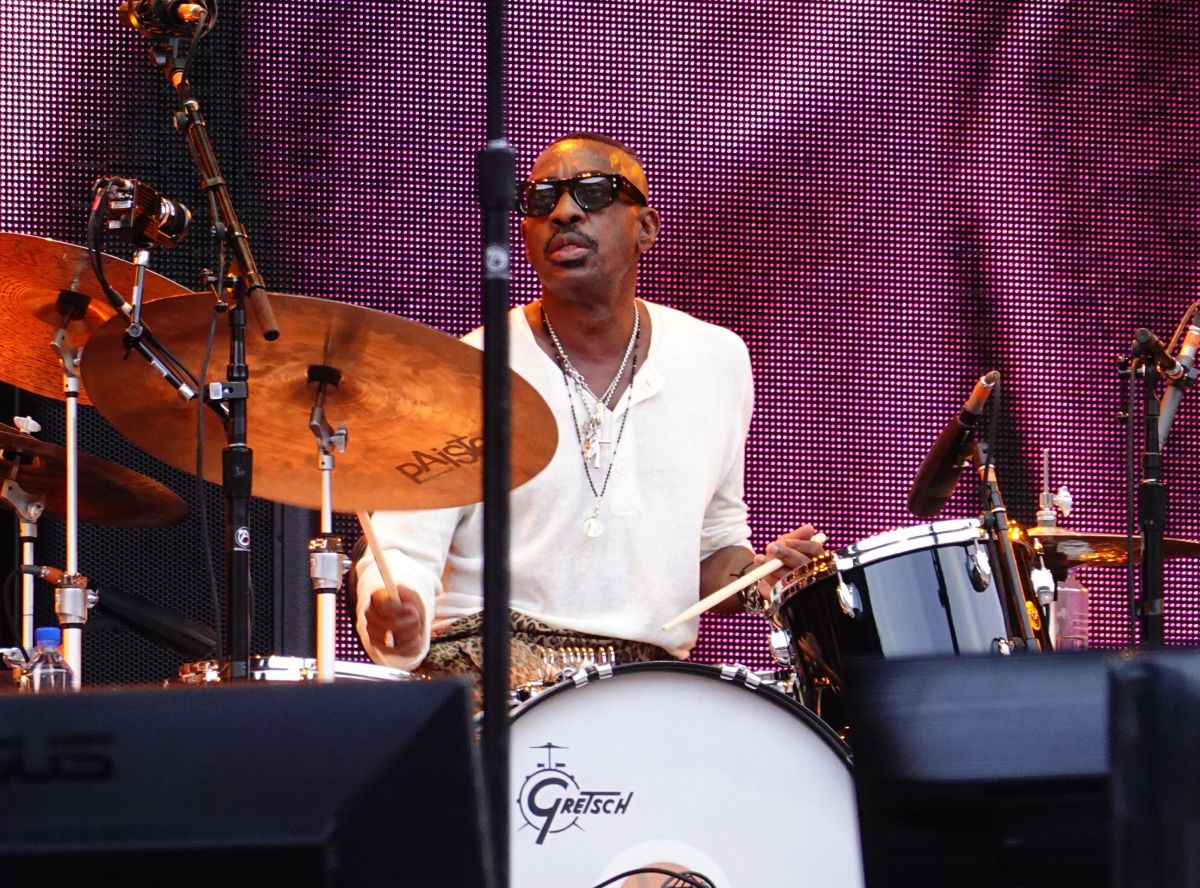 Photo by Jan Veeken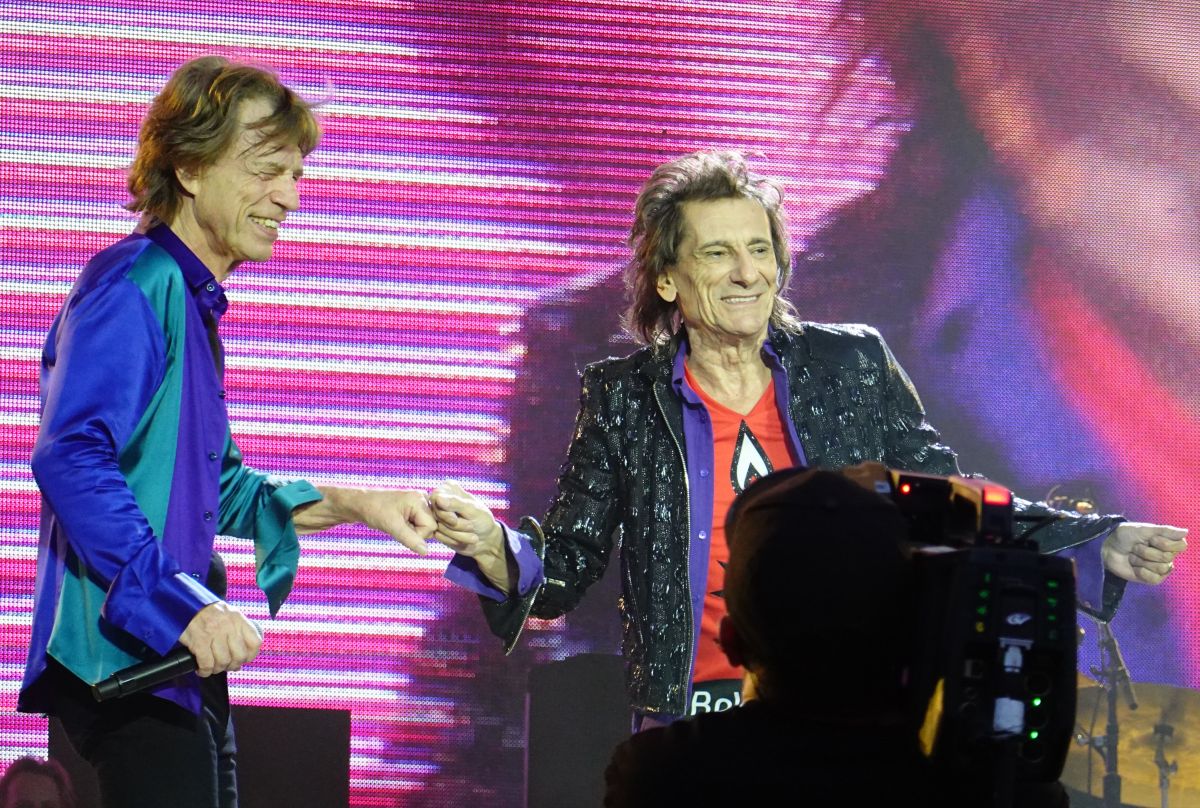 Photo by Jan Veeken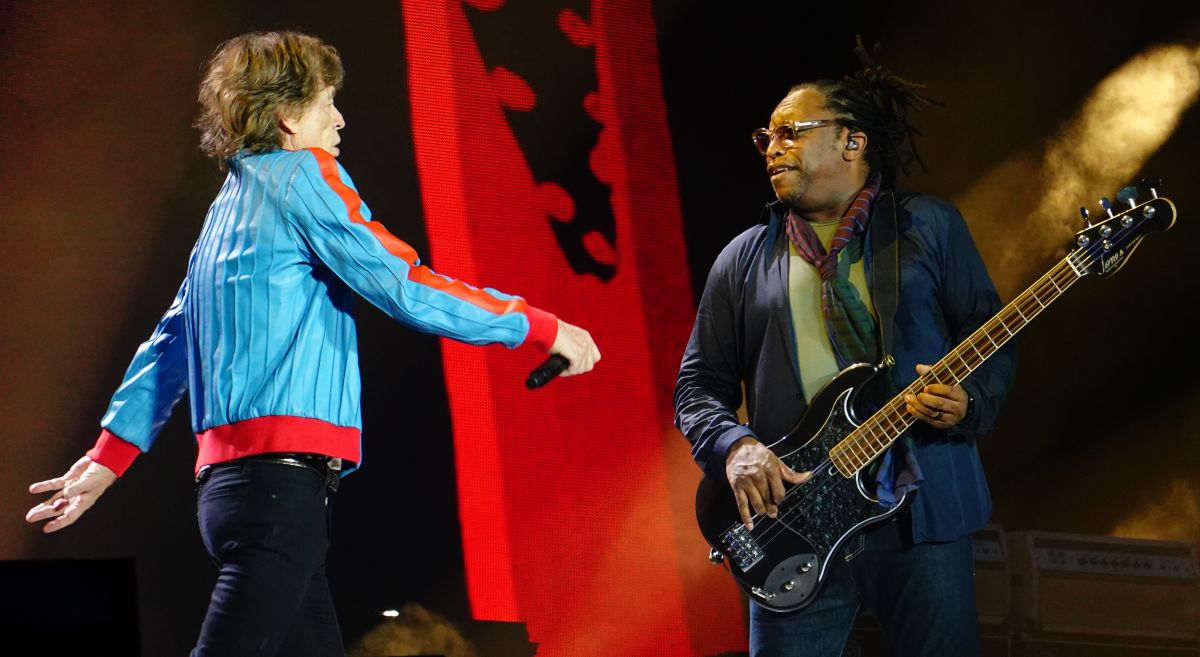 Photo by Jan Veeken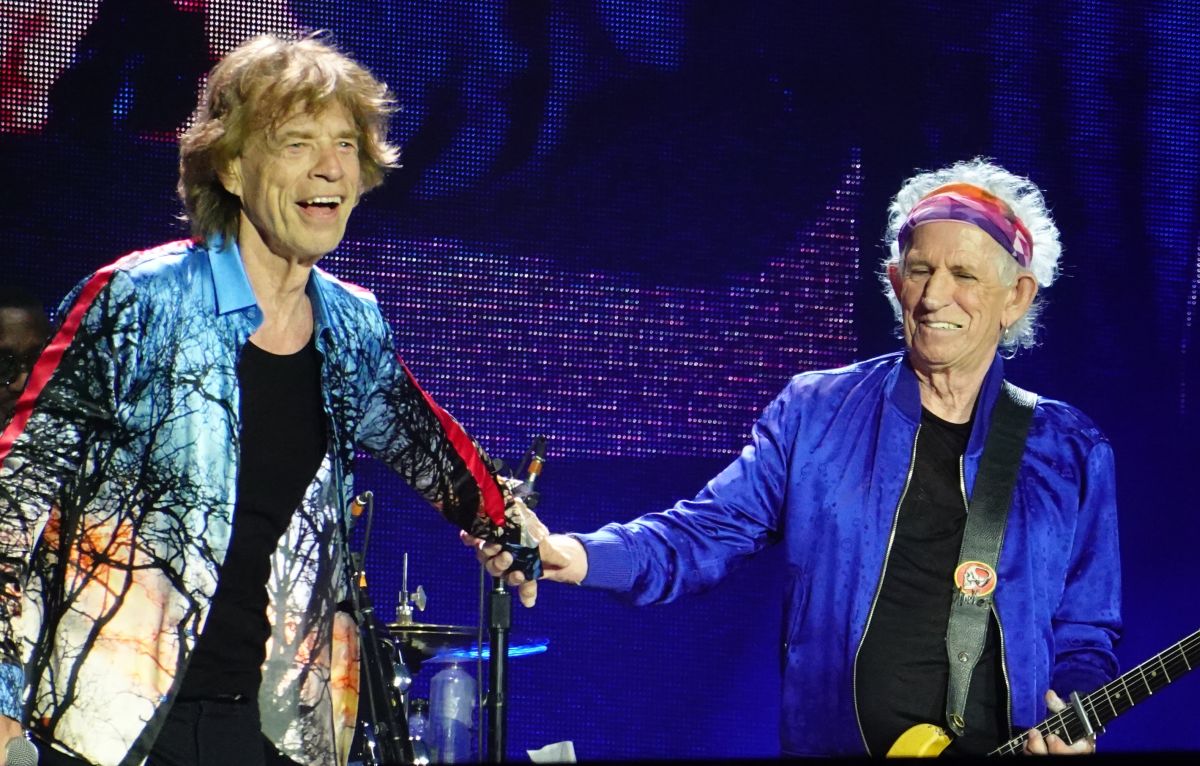 Photo by Jan Veeken
---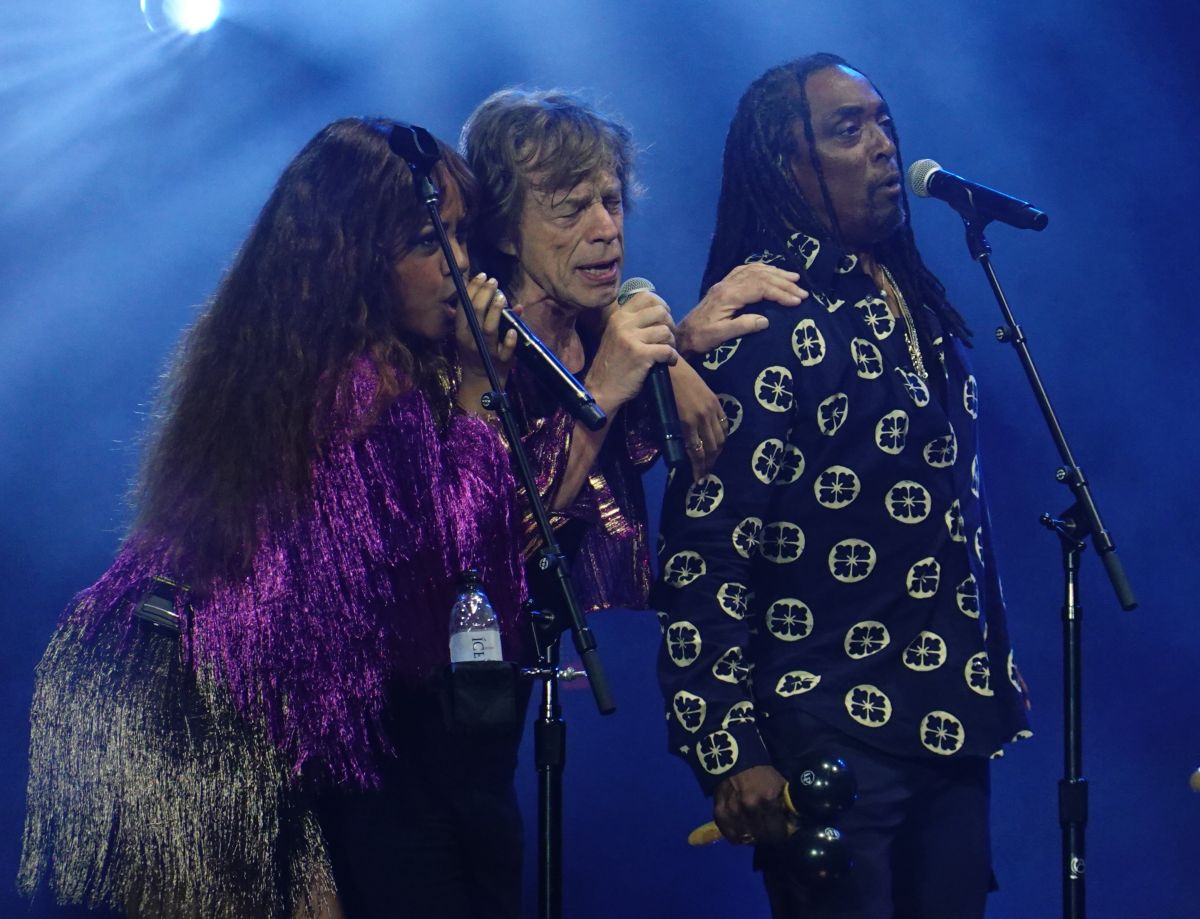 Photo by Jan Veeken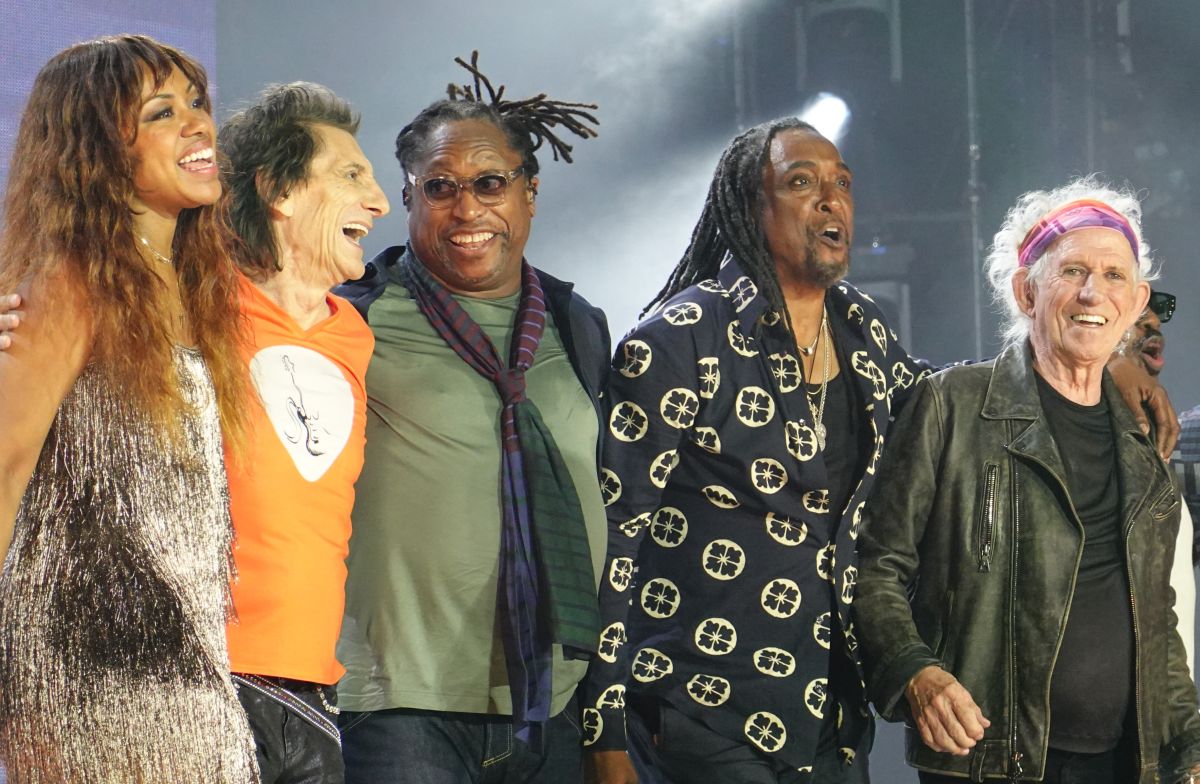 Photo by Jan Veeken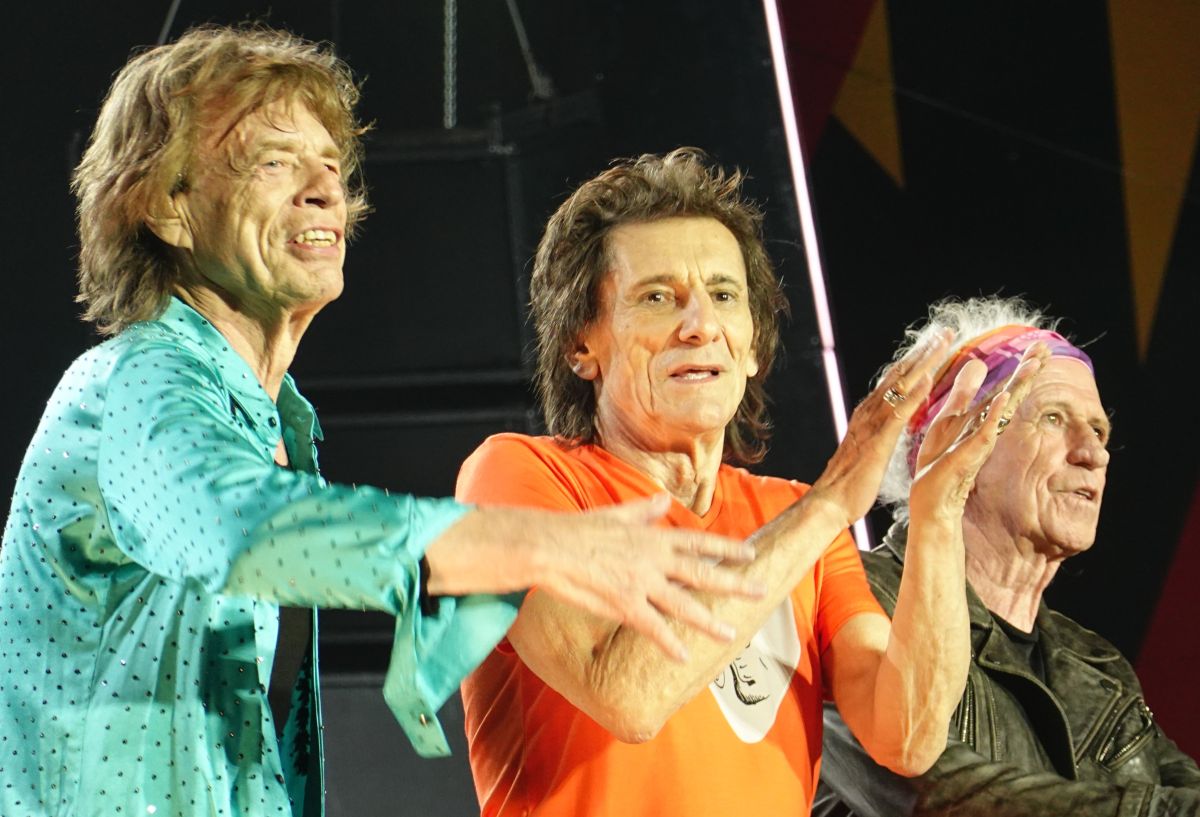 Photo by Jan Veeken
---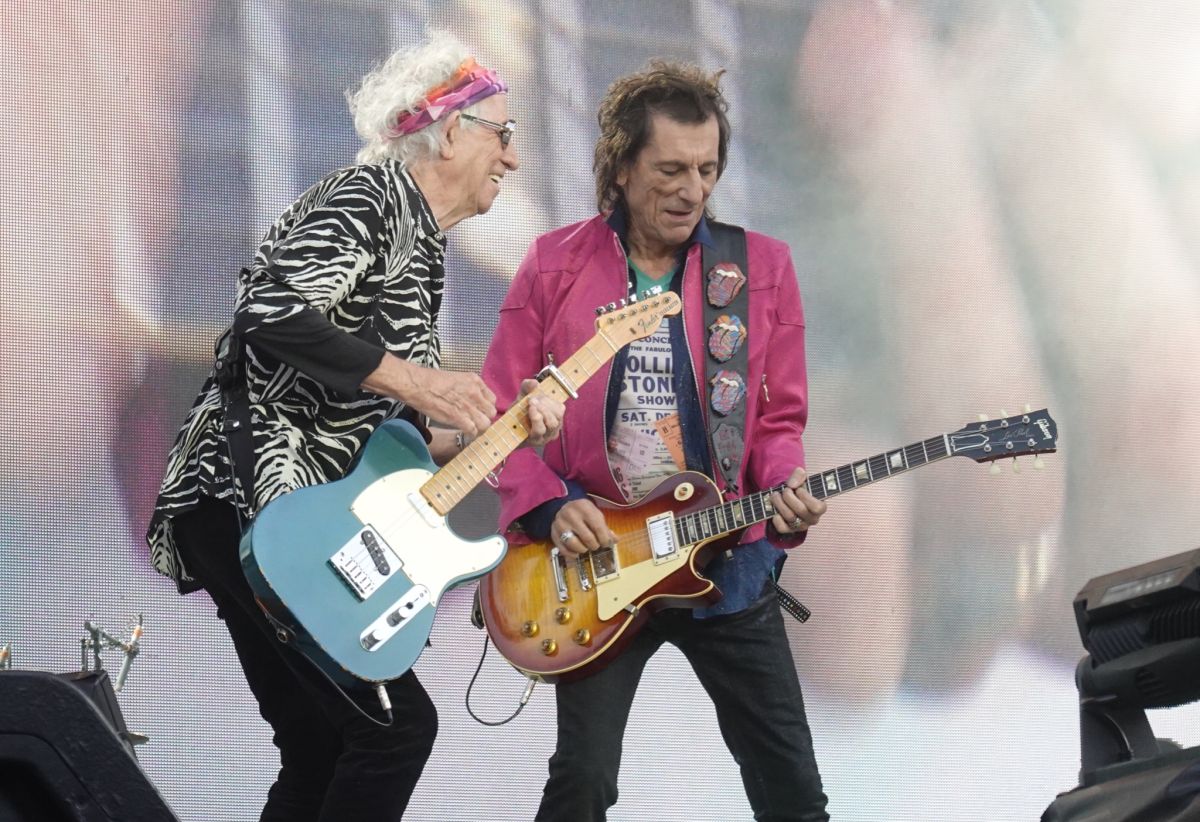 Photo by Hendrik Mulder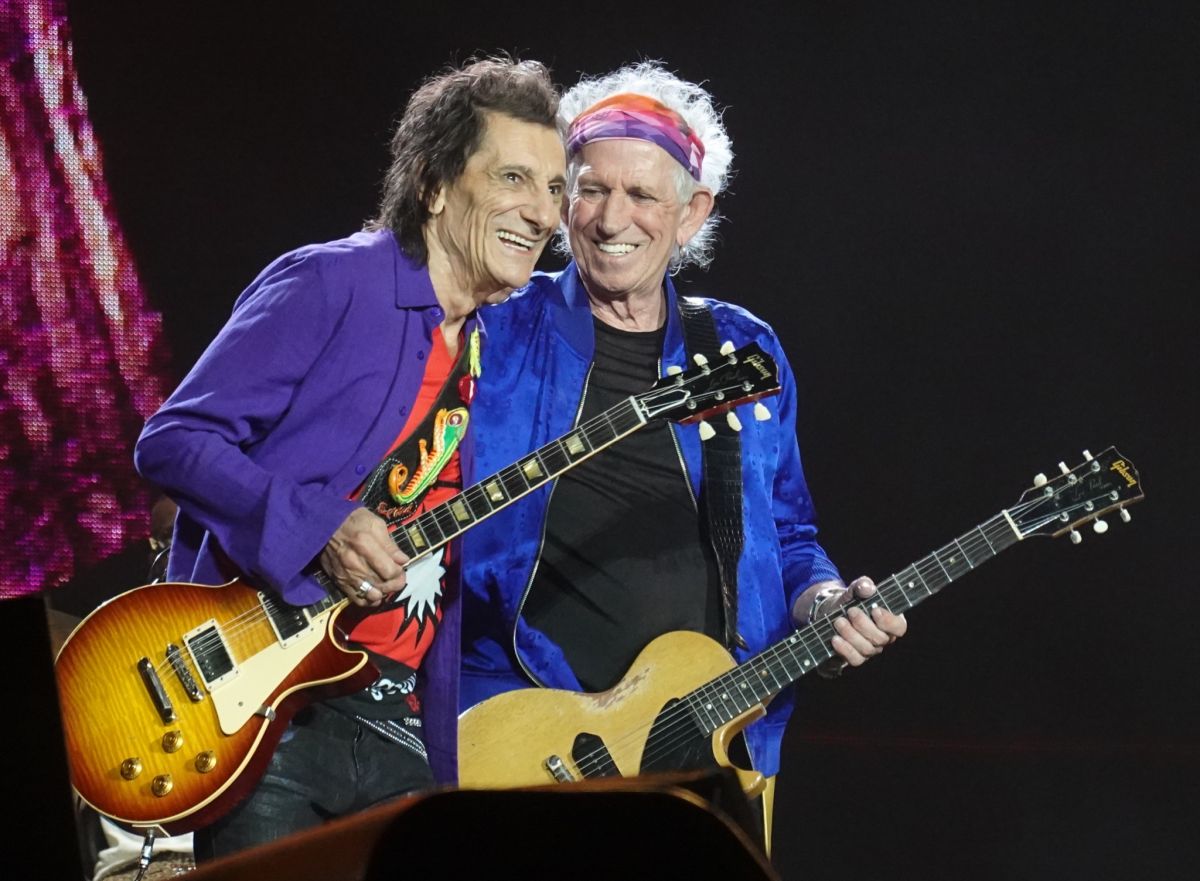 Photo by Hendrik Mulder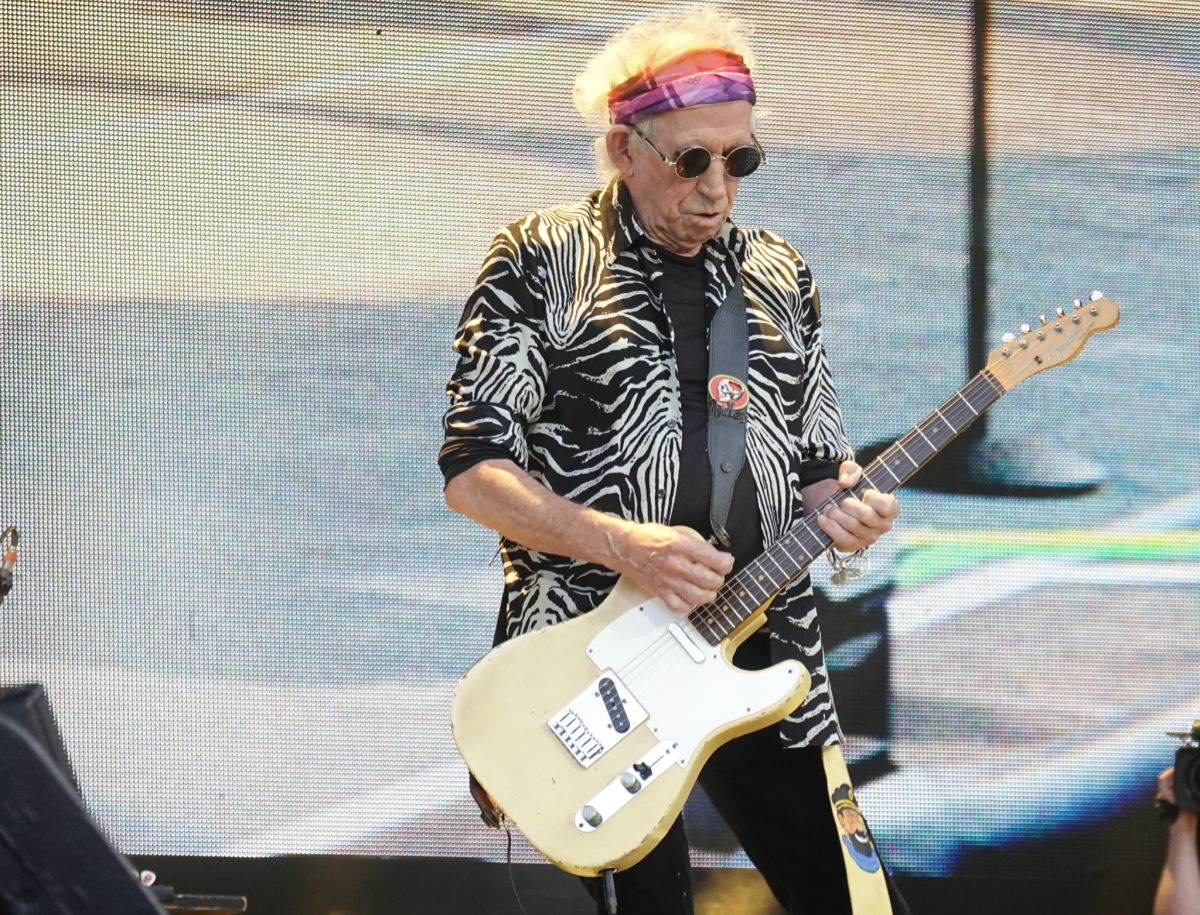 Photo by Hendrik Mulder

Photo by Hendrik Mulder
---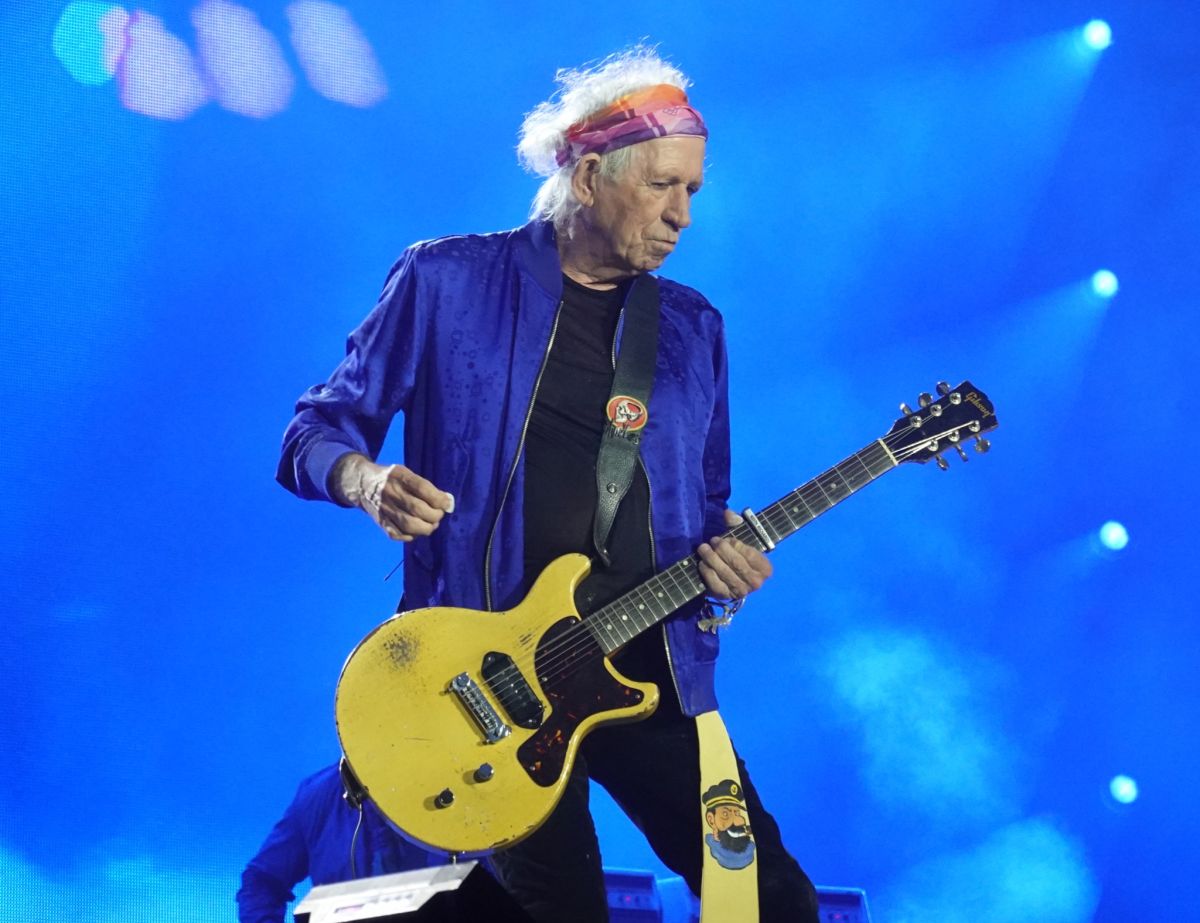 Photo by Hendrik Mulder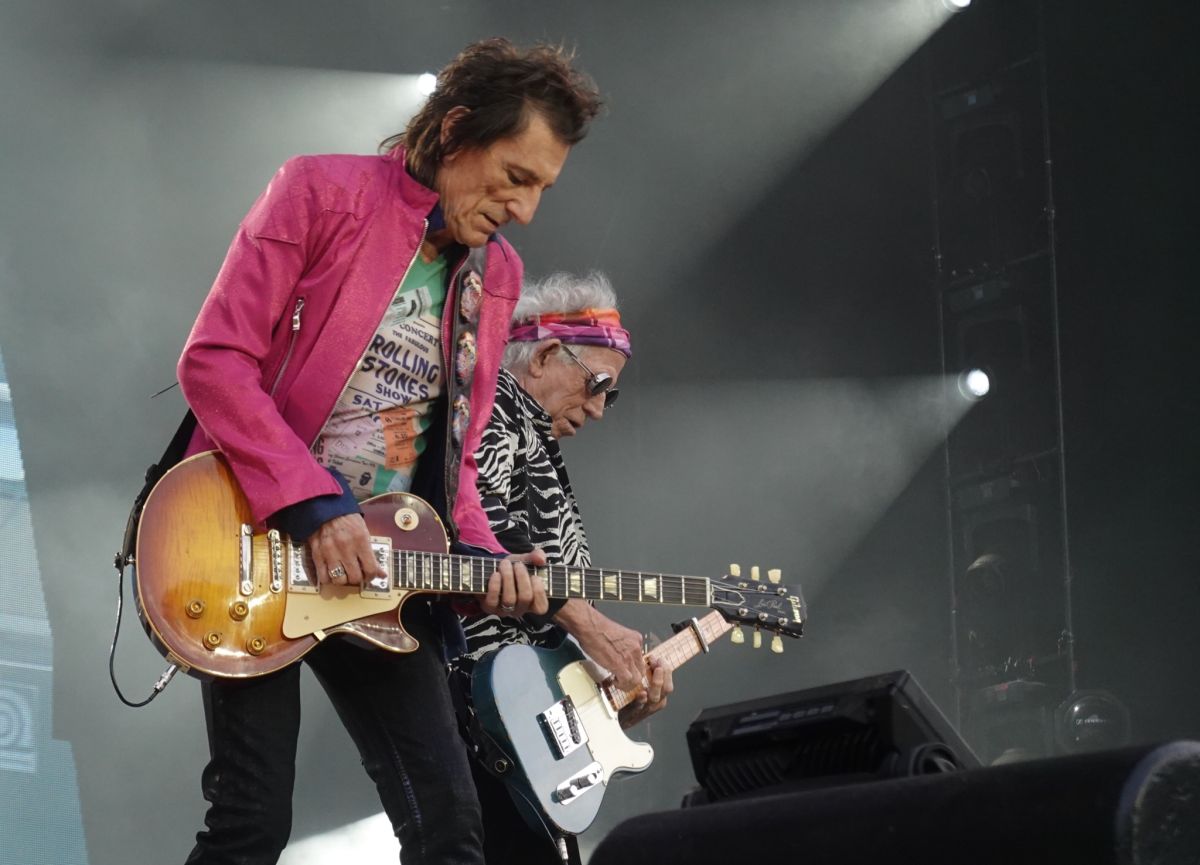 Photo by Hendrik Mulder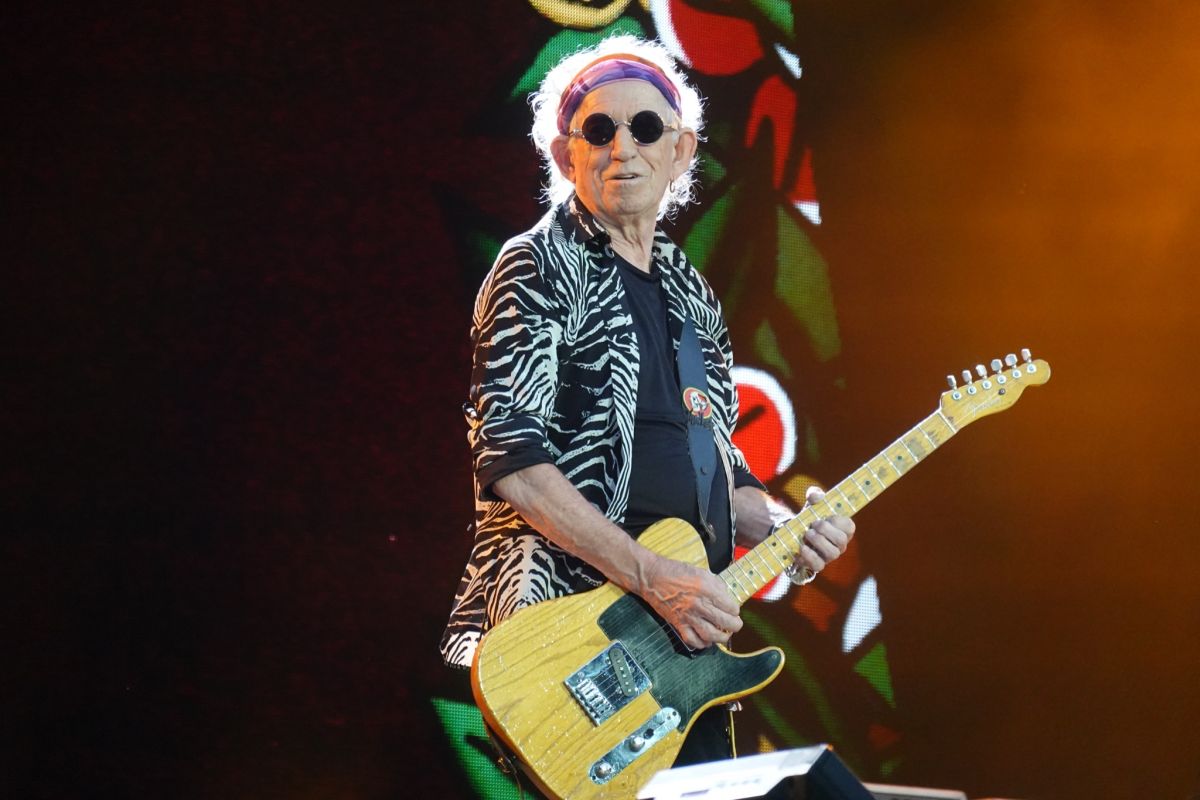 Photo by Hendrik Mulder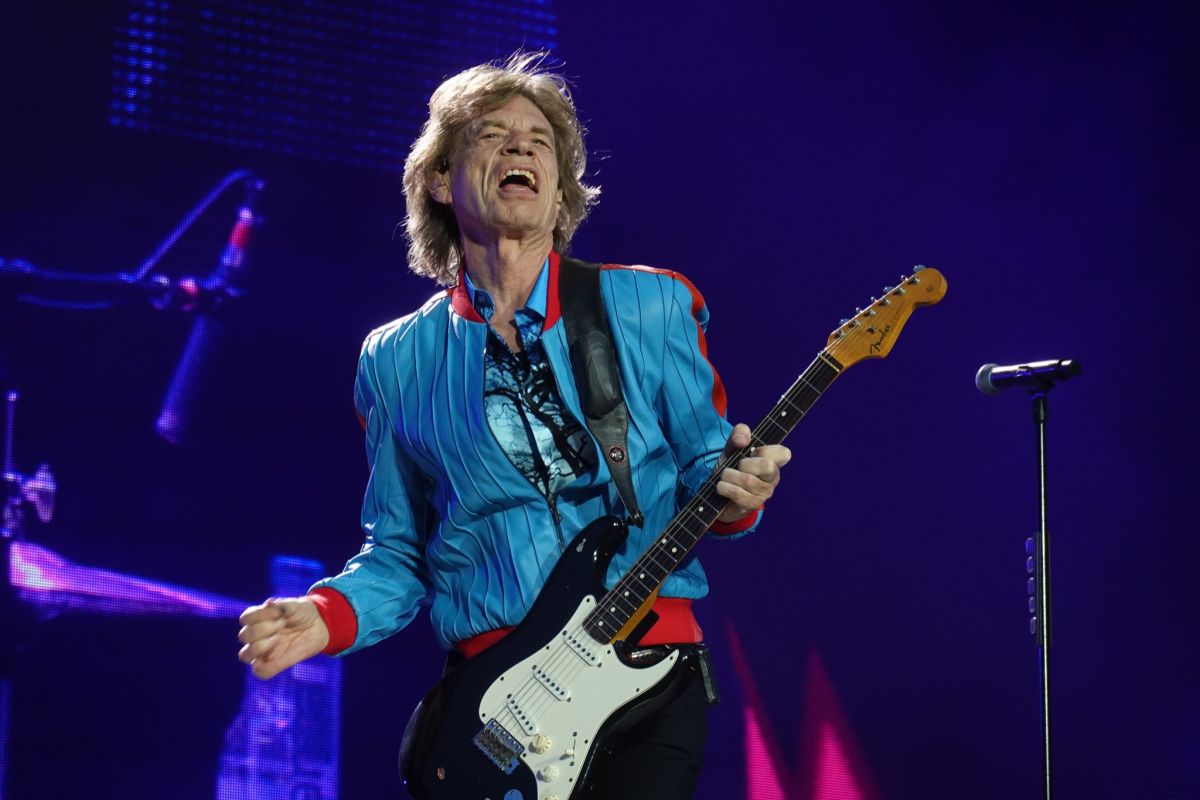 Photo by Hendrik Mulder
---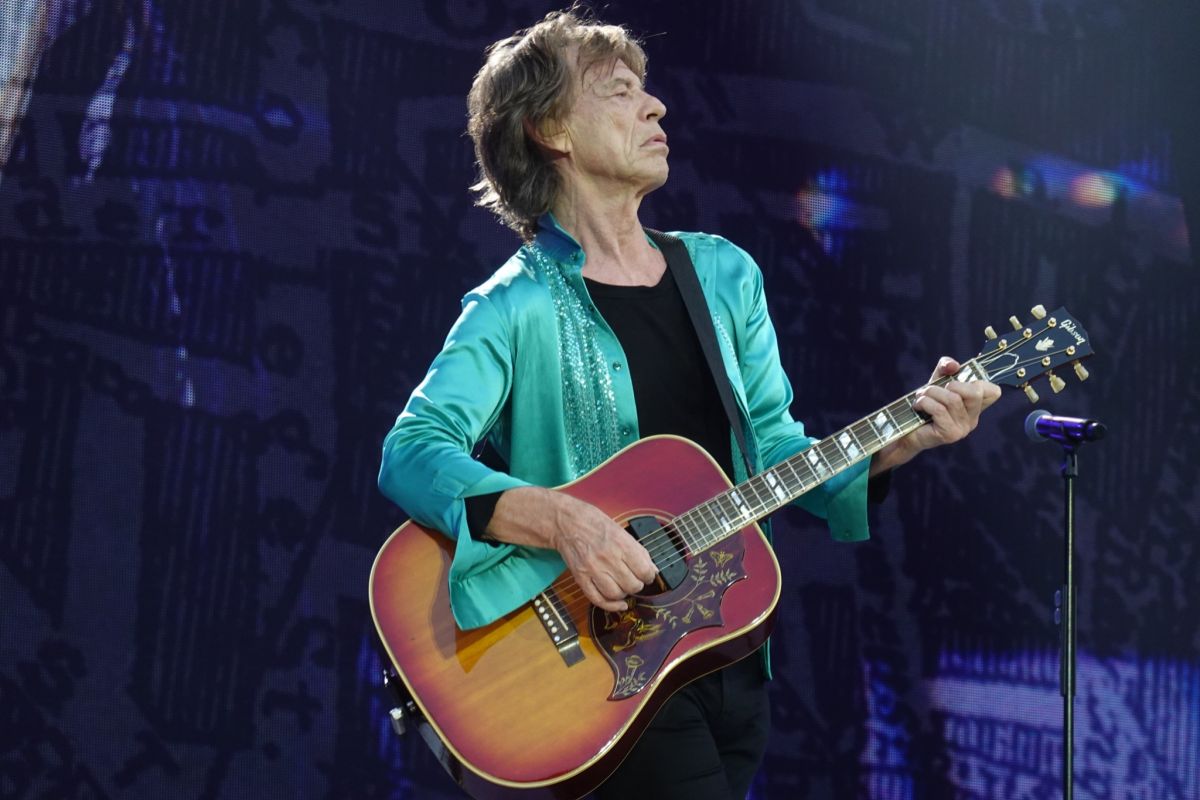 Photo by Hendrik Mulder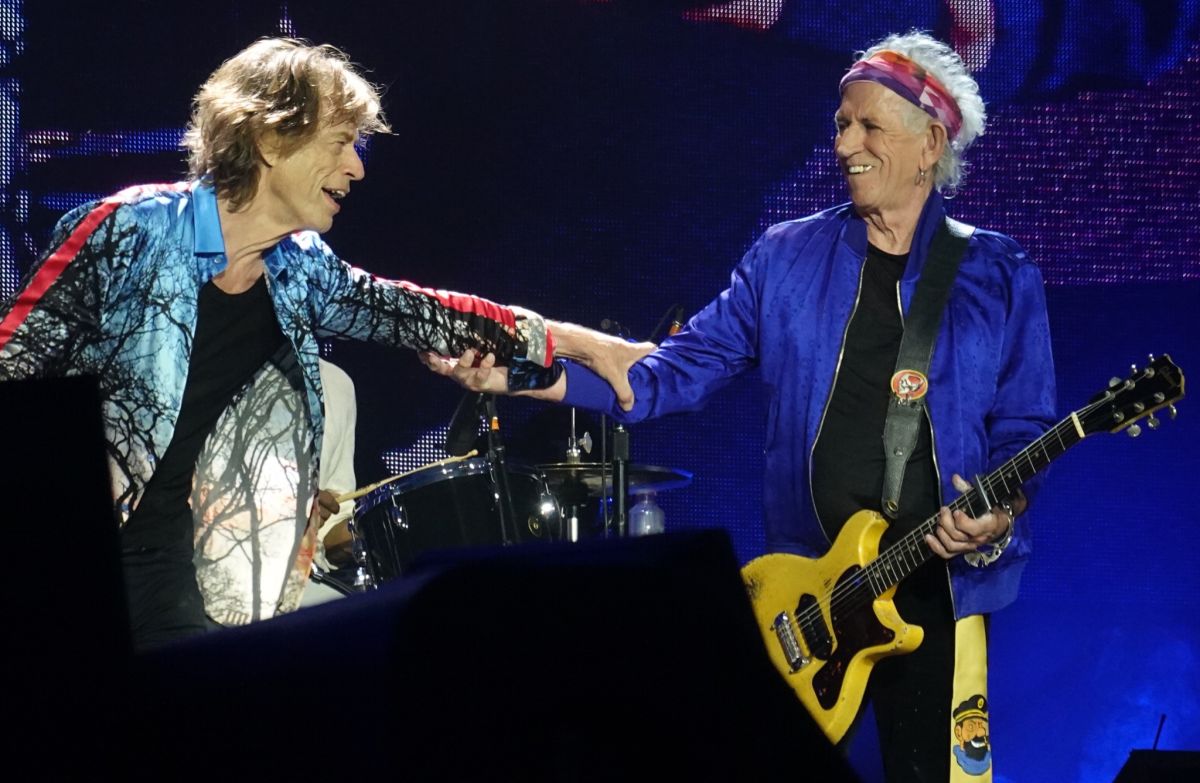 Photo by Hendrik Mulder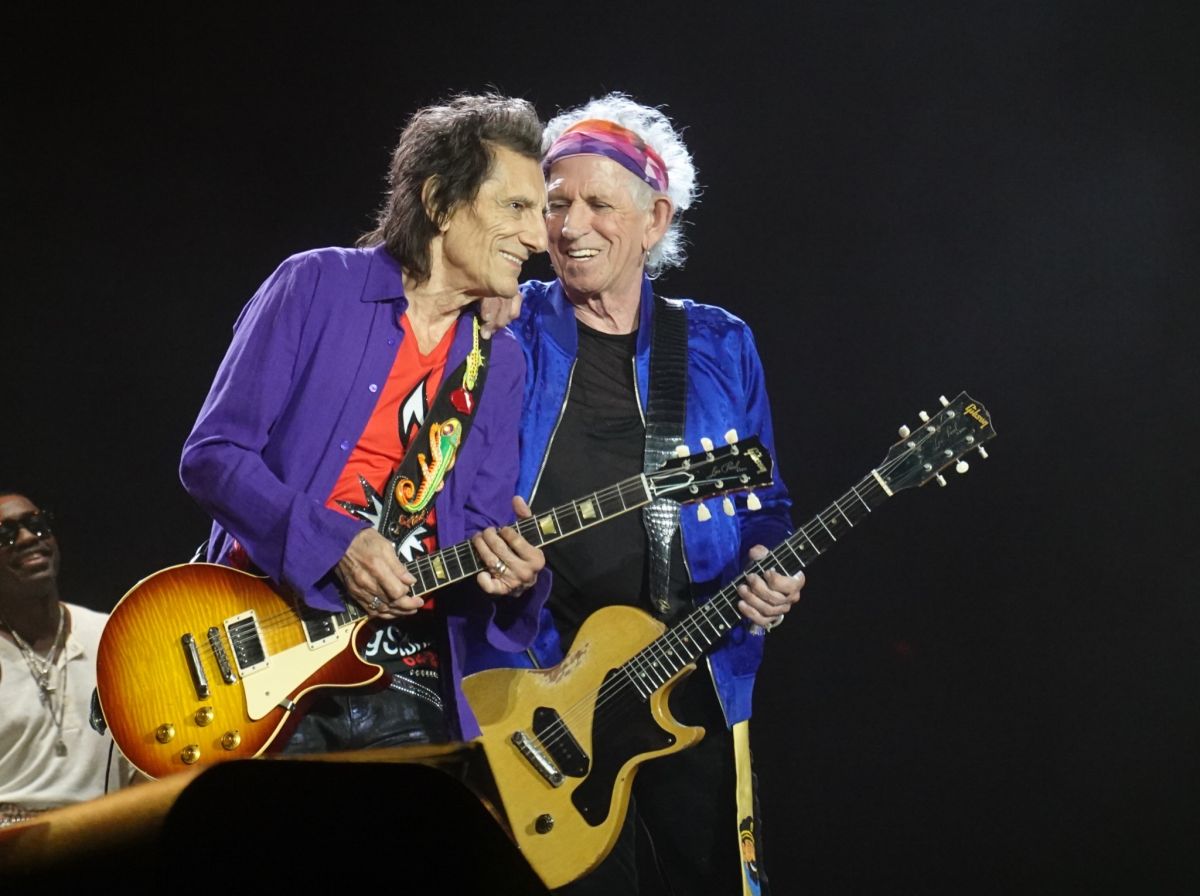 Photo by Hendrik Mulder
---
Links
---
Reports please!!!
Please send your comments, reviews, links and more to:

[email protected]

IMPORTANT! Reports and pictures are welcome, for editorial review/publication. Please send them as soon as possible after the show. There is a limit of approx 30 photos per report/show in order to speed up browser load time. Updates of the editorial reports pages will mainly be done within 2-4 days after the show has been performed.
For publishing details and policies see : IORR editorial reports - pictures and reviews
---
This page will change over the next few days, as you and other fans send reviews, set lists and reports. Please send your e-mail to IORR. Thanks! For details and great photos from the Rolling Stones and their World Tour get the IORR magazines.




It's Only Rock'n Roll 1980 - 2022
© The Rolling Stones Fan Club IORR