---
These are the latest Rolling Stones news and updates for you! IORR is a non profit fan club run by fans for fans. All parts of the It's Only Rock'n Roll web site is copyright of The Rolling Stones Fan Club. When using information from this site, please include a reference to IORR and the main web address www.iorr.org.
---
---
The Rolling Stones
Gillette Stadium tent
Foxboro (near Boston), MA, USA
Tuesday October 25, 2016
(Private show)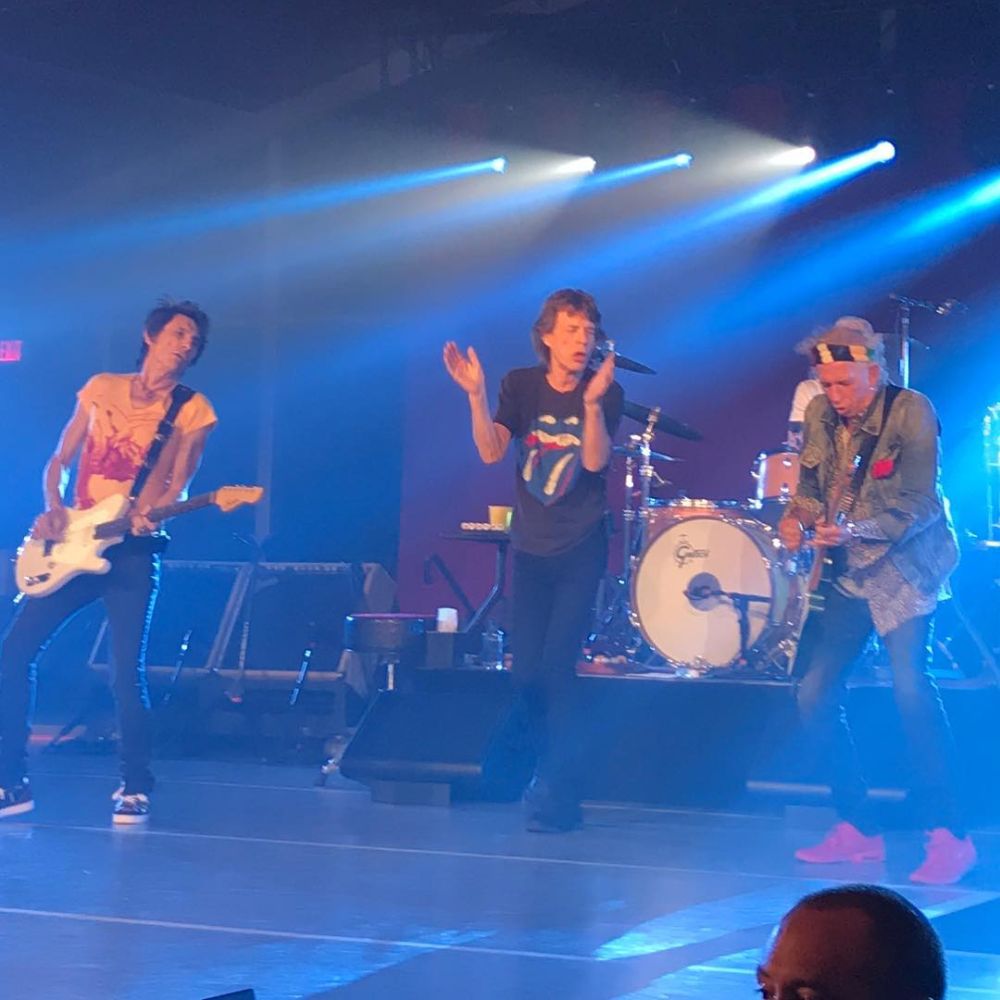 The Rolling Stones live at Gillette Stadium, Foxboro, MA, USA, Tuesday October 25, 2016 - Photo by Instagram
The set list
Jumping Jack Flash
It's Only Rock'n Roll
Tumbling Dice
Street Fighting Man
When The Whip Comes Down
Honky Tonk Women
Little T & A (Keith)
Happy (Keith)
Miss You
Gimme Shelter
Start Me Up
Sympathy For The Devil
Brown Sugar
--- Band off stage
Satisfaction
---
See comments and talks in the IORR thread: Private Rolling Stones show at Gillette Stadium, Foxboro/Boston Tuesday October 25, 2016
---
Reports please!!!
Please send your comments, reviews, links and more to:

[email protected]
---
Review by Peter den Hartog
Let's start by admitting one thing. After the Desert Trips I realized I could do something unique. I could become the only person who could see all the five shows of this short fall tour after the few fans who were at the Bellagio did not make it to the desert. I know there are huge fans out there who saw all shows of way larger tours and even several tours in a row, but with my respectable, but way smaller footprint in Stonesworld being able to do something unique is rather special. Within a tour I carefully pick which shows to attend, but this one would only have six shows, out of which one was cancelled and except for the last one they were also 'nearby'.

Without this extra motivation in the back of my mind, I probably wouldn't have decided to go for something I have witheld myself from doing so far in my Stones career, which is trying to get into a private event. Especially, because before I stepped into the plane I heard from several sides that it was not possible to get into this one. It was private private, not 'just' corporate private. It's a personal party of a very important and well off person Robert Kraft, a successful businessman and owner of the New England Patriots. He threw a party for ~400-500 friends, family, relations and obviously athletes. I have had parties crashed, and even memorial services, which is not fun, nor appreciated, so personally I could not justify crashing the party. But if someone would send an invite, that would be different.

OK, so I flew out on a redeye from San Francisco to Boston, got delayed 3.5h after I just discovered an expensive package was stolen from my porch and spending an hour at the police station trying to file a report before heading to the airport just to find that they close the bar way before my flight was going to leave. I had the feeling I left all my luck in Las Vegas. I really had no trust that I was going to get into the show and started second guessing the craziness of this operation. Upon arrival, I met up with some fellow fans who were on the same mission. We were extra on our guard as the Boston Herald published the details of the show and we thought that that would mean much more attention and security. We discovered that in the Gillette stadium there was a big tent on the field. That was great news. That meant that we would at least hear all the songs, and I had that part of the mission completed. Honestly, I felt much better after the tent discovery. This trip was not a waste.

Long hours of nervous time passed by with a lot of calling and emailing. I went on long-long shots like asking friends who have friends in high-level positions to ask if they were invited and if they could bring a +1. Considering the privacy of the event, and the request of the host to keep what happened at the event private, I will not reveil who were behind the invitations which we eventually got, but on the slight chance you are reading this, OMG THANK YOU SO MUCH!!!!! The same request of the host, means that I also have not made any photos from inside the tent. I added some photos from outside. *Edit: In the mean time several videos have appeared online, which should give a good idea about the event.

I can, however, tell the story about the show itself. The tent was large enough to hold a threefold of the crowd. There were a couple of large TV screens on which Stones clips were mixed with Patriots footage. Very nicely done, I must say. The stage was as low, and probably the same as in Bellagio, but there were no screens to support the show. No, this venue was small enough to be up close and personal for everybody. There was a narrow walkway between the stage for the security, narrow enough to be able to clap hands with someone on stage if they wished to do so. Also, it almost felt like the 60s as there were no big speakers hanging. Two modest sized speakers on each side of the stage, but most came directly from the backdrop. Wow, that created such a different sound and feeling, it was amazing. The band was just as the audience in very good spirits. References to this show is part of a party were made several times. Jagger had a good pun saying he hated the end of the months as that when the bills come in, referring to the Buffalo Bills which is the only game the Patriots lost this season so far out of 7 games. Jagger also joked with Tom Brady, who was invited, but not spotted. He compared Tom's career with his, pushing it to the very end of the endzone. Also he said that Ronnie was banned for four shows once when he was caught detuning his guitar. The crowd loved it and was ready to rock and have a great time. That was the big difference with the Bellagio. Then the people didn't know who they were going to see, and they were in black tie and heels. Here the people were in party outfit and they knew that they were going to see the Stones. There were many Stones T-shirts in the audience as well. Keith tried again to get the people more activated, but here he only had to ask once. They were rocking. Keith was all smiles and in his element.

Some people who also saw the Vegas show said they heard nothing from Mick's voice problems any more, but I can't fully agree. It was still frail at times, he was still on safe mode here and there, but there was definitely a lot of improvement. The guitars didn't get through as loud as the other shows, but that is probably due to the difference in amplification as mentioned before. However, the sound was great and clear. Again, we got a lot of private time of the band, posing, pointing, little messages. But everybody got their share and everybody was close. Our dancing and pointing were joined by the people next to us to a point they were urging me to join them when I was letting go a bit because I was so tired from the long day so far, but I gladly accepted and jumped and shouted with them. It was awesome. As for the set. There was a 14 song set, which apparently was 15 before as a printed setlist showed the blues song Ride Em On Down on it, but the other printed setlists didn't show that song, so it probably was a late change of plans. Or maybe it was a request, as Mick said during the show there were no slow songs or ballads this time.

The set started with Jumping Jack Flash, It's Only Rock And Roll and Tumbling Dice. Then it was time for Street Fighting Man and When The Whip Comes Down. These songs were not played yet during this short fall tour, but they were on the song-vote for the cancelled Las Vegas show. It's always great to hear these songs, and I'm glad they played them, but the latter was much less known by the crowd. It was OK, they took it well and rocked on. Mick had some in-ear-monitor problems and regularly went to Chuck and Bernard to get the right tone or timing.

After Honky Tonk Women and the introductions, it was Keith's turn, and to my surprise his part was two songs on a 14 song set. So Mick got some extra resting time. Keith played Little T&A and Happy. After Keith it was the standard home run with Gimme Shelter, Start Me Up, Sympathy For The Devil and Brown Sugar. The difference in home run was that there was no You Can't Always Get What You Want as encore, but the audience did get Satisfaction. They even called for it during the little break before the encore.

The energy rush was felt in the tent for quite a while after the show. The band had hit it well and was a great finish to a great party. We were fortunate enough to thank Robert Kraft personally for hosting this amazing party before we head out for drinks in Boston together with several band members before they were heading home after this short tour.

Now the Boston Herald published that Robert Kraft would have mentioned that this show was going to be legendary as it was possibly going to be the last show in the US ever. I can't say if this will be true or not, or even if he has said that, because he didn't say that on stage. However, one day it will be the last time, but if you ask me, this wasn't it. Time will tell..
---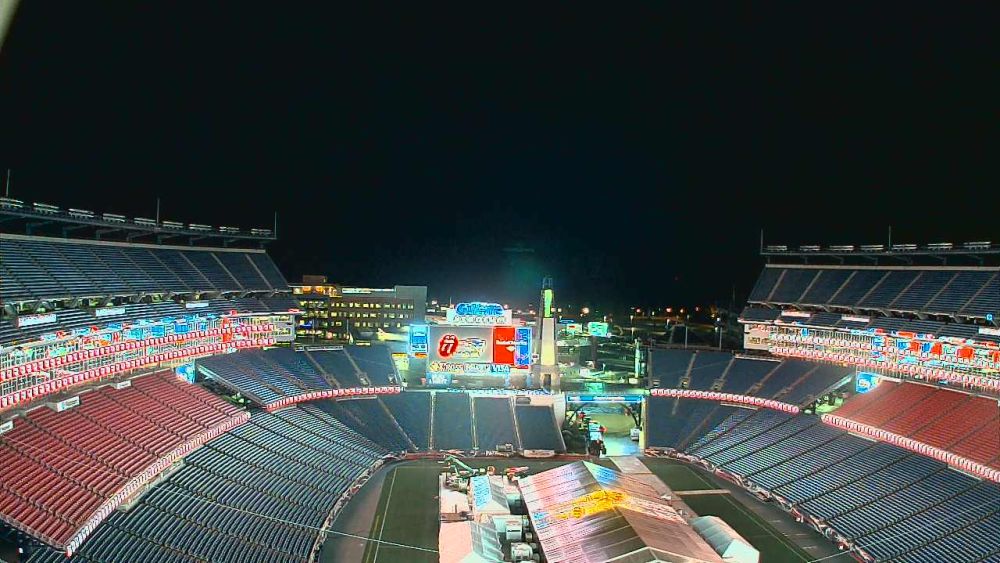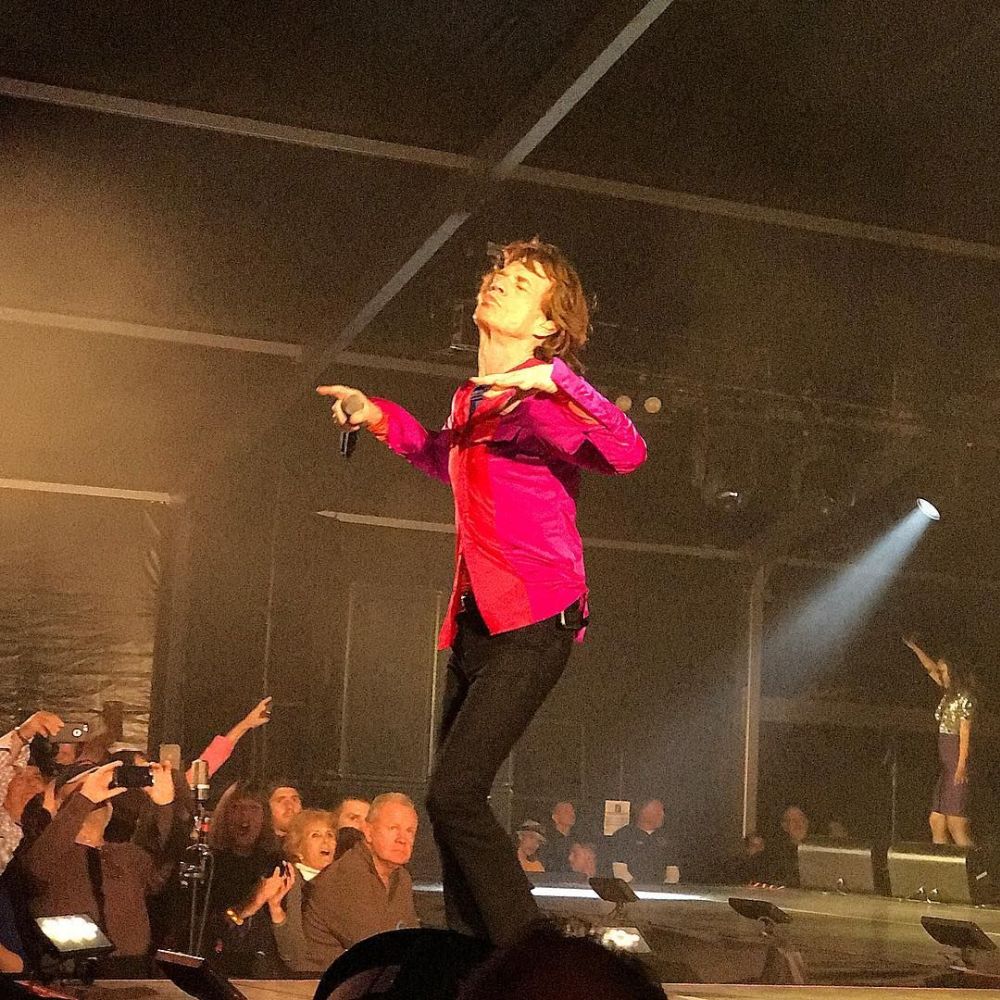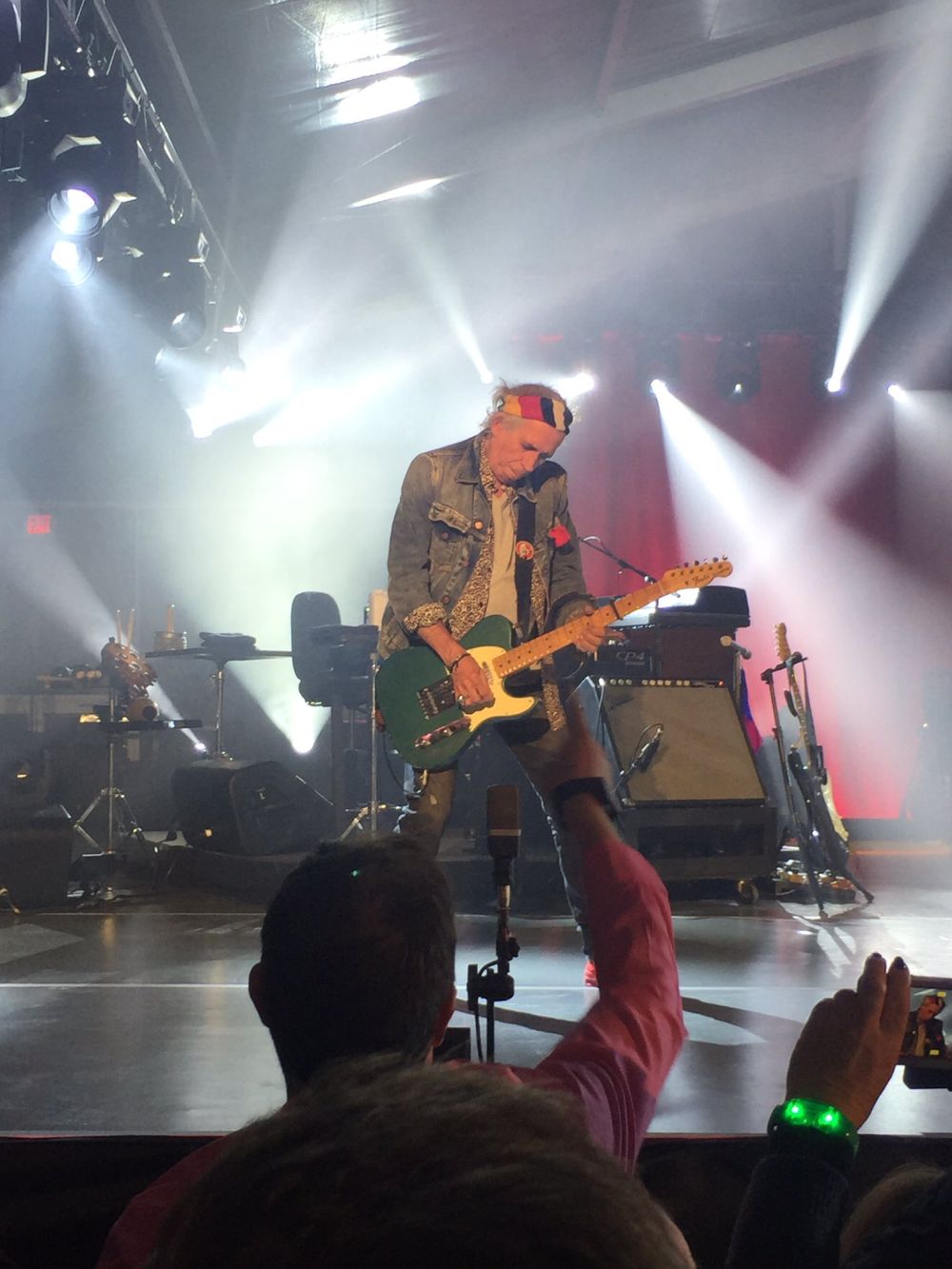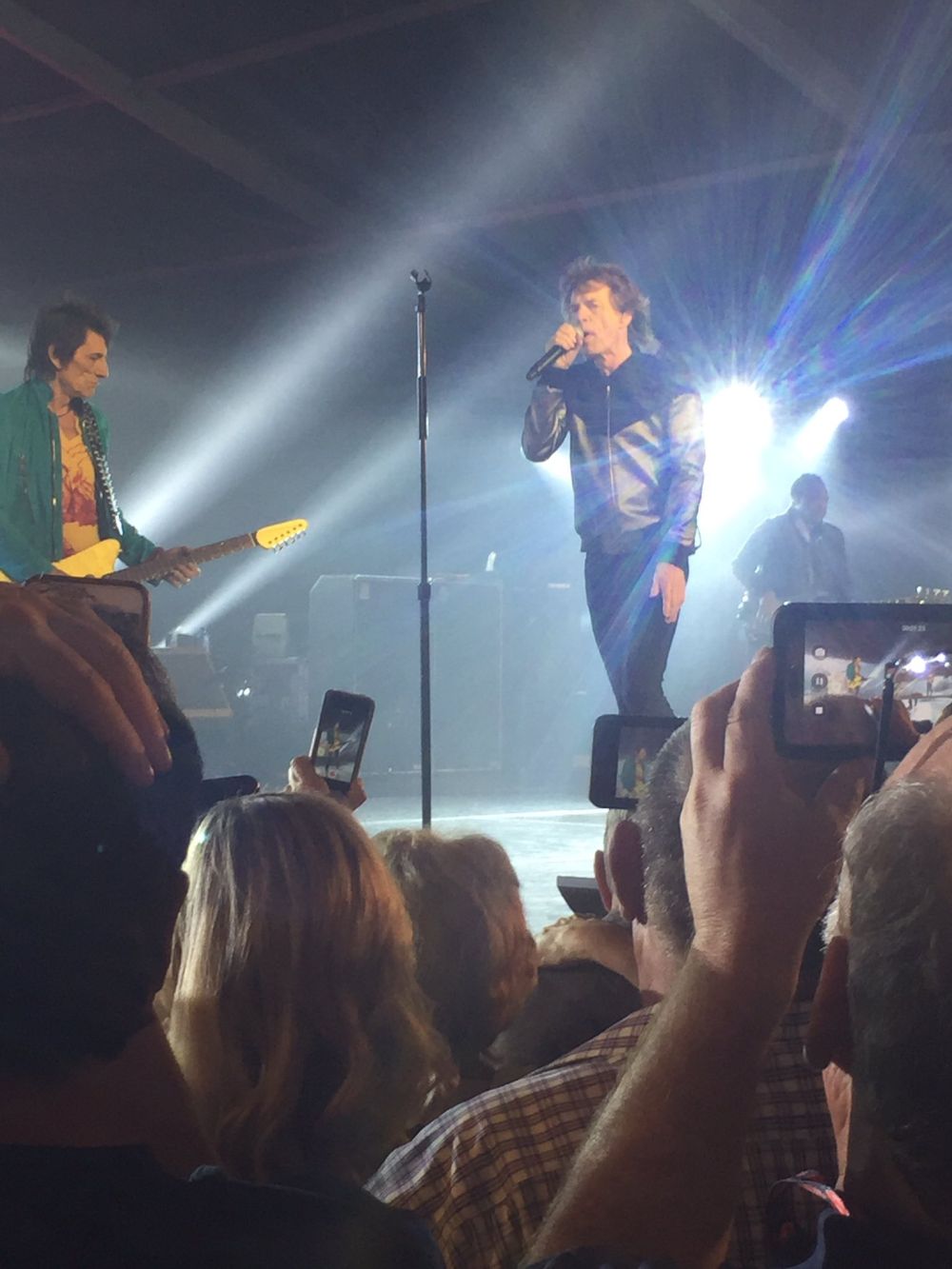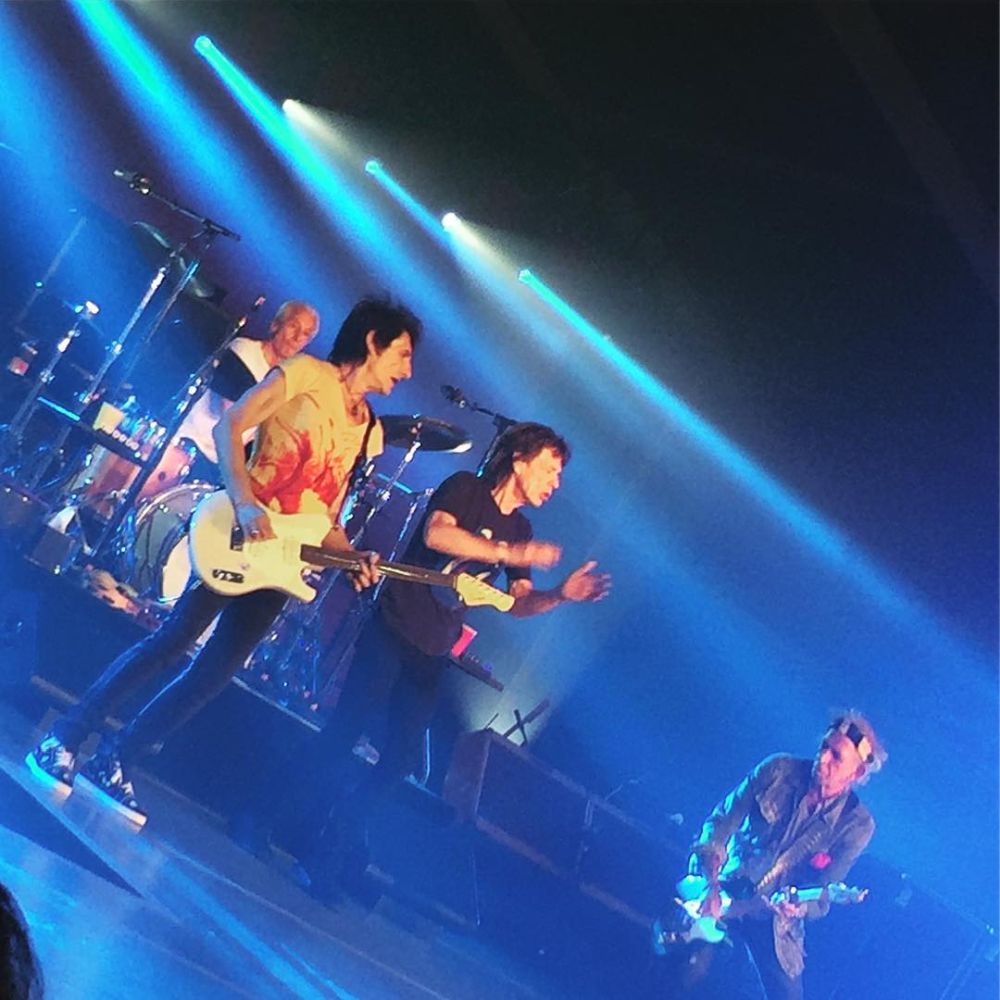 Photos by Instagram
---
Press links and more
---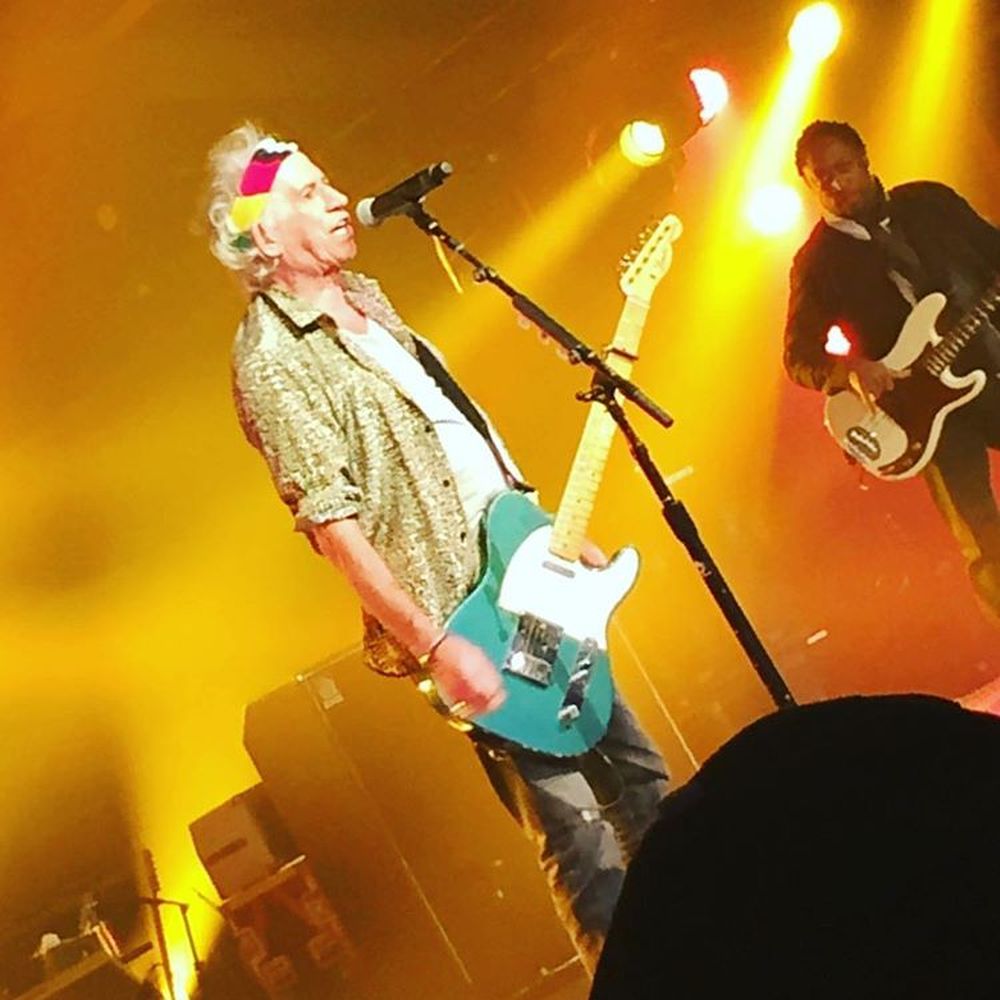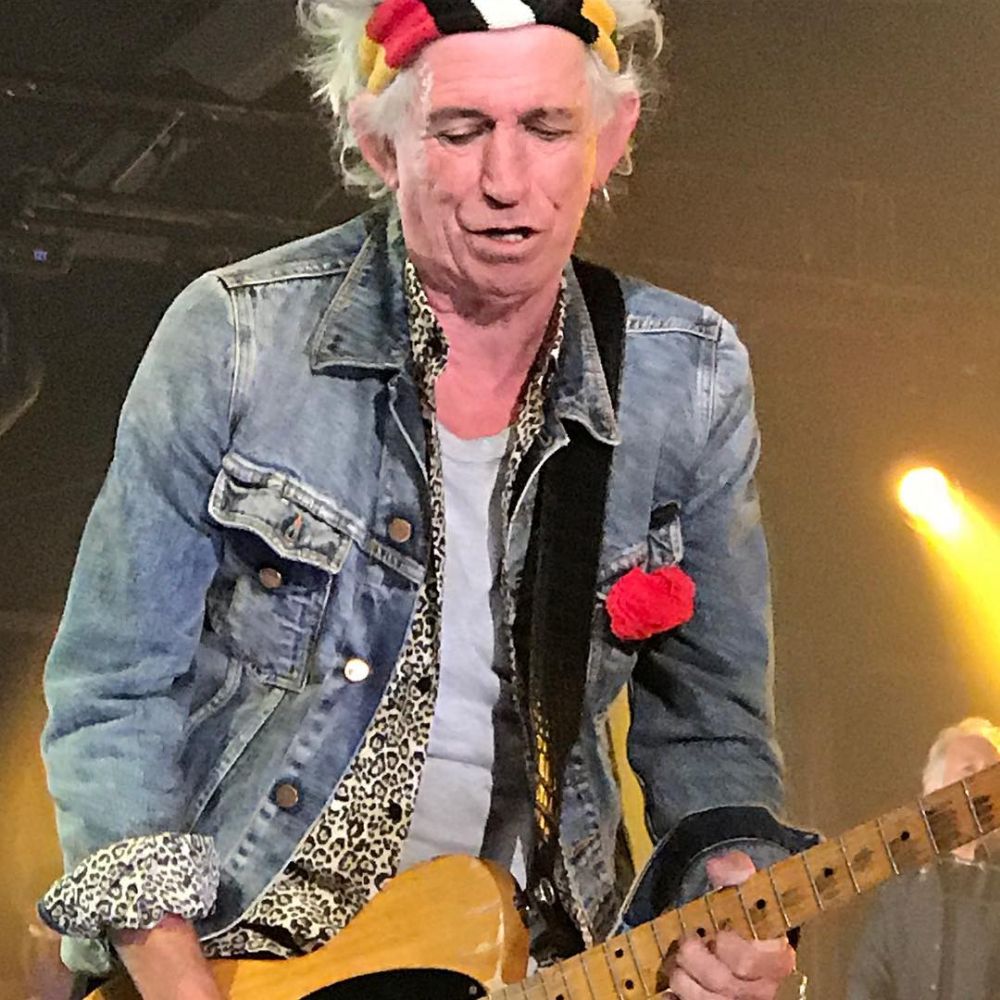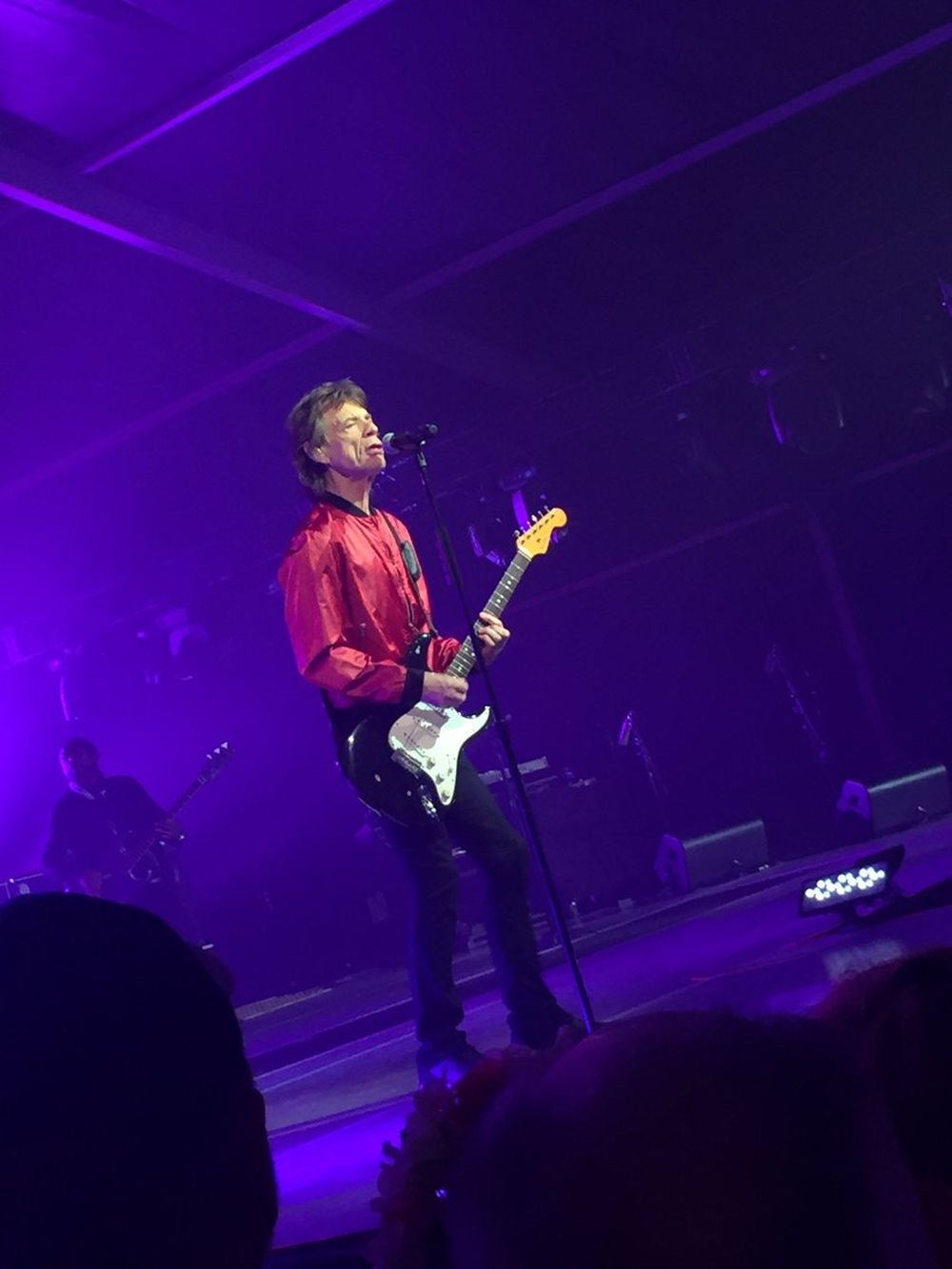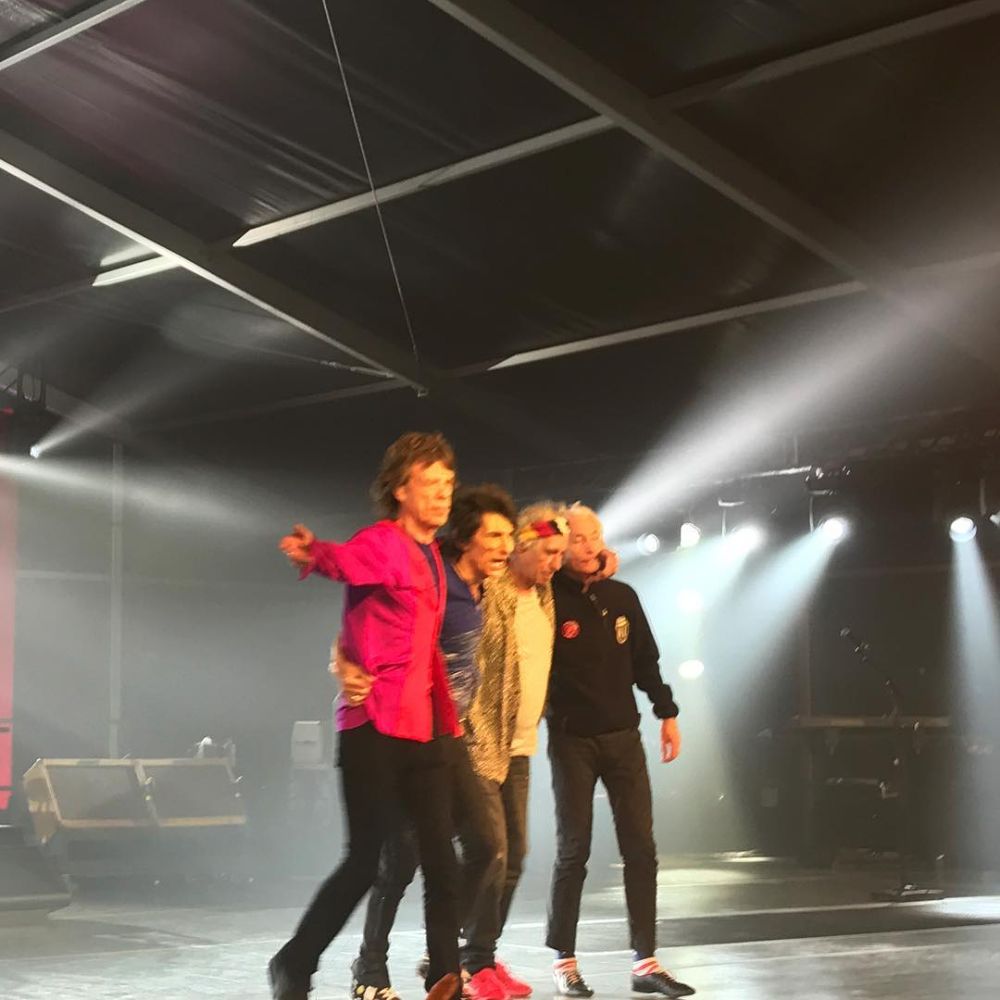 Photos by Instagram
---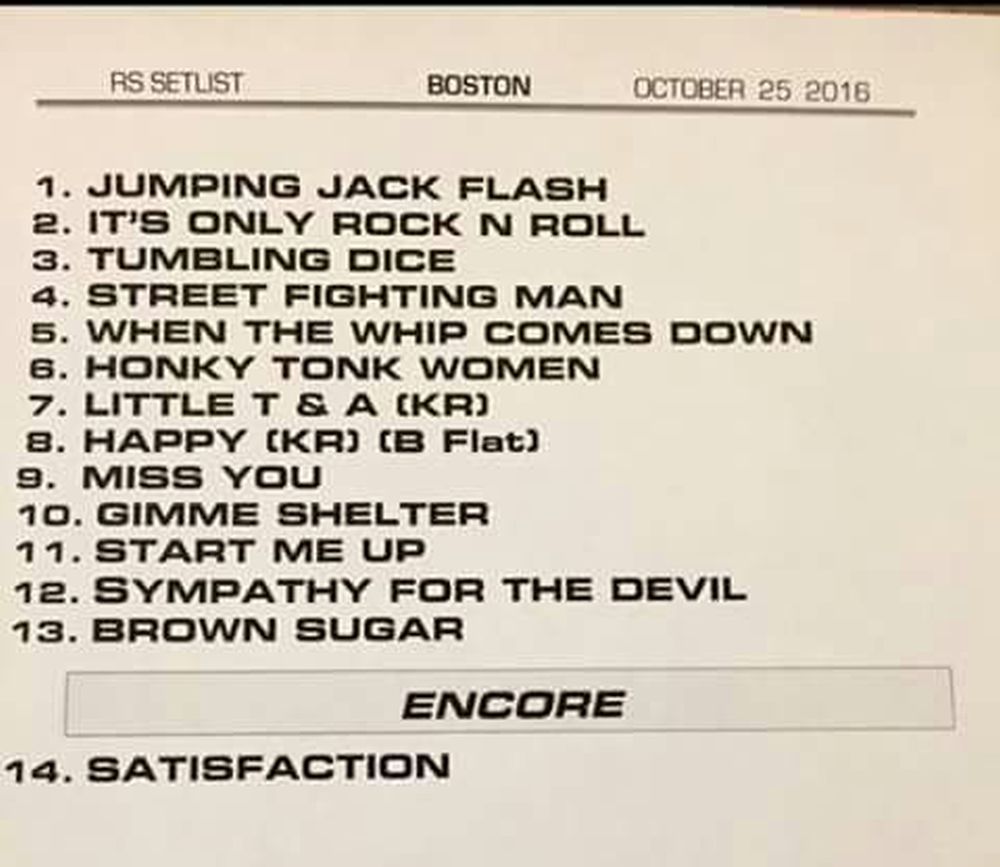 Photos by Instagram
---
This page will change over the next few days, as you and other fans send reviews, set lists and reports. Please send your e-mail to IORR. Thanks! For details and great photos from the Rolling Stones and their World Tour get the IORR magazines.