---
These are the latest Rolling Stones news and updates for you! IORR is a non profit fan club run by fans for fans. All parts of the It's Only Rock'n Roll web site is copyright of The Rolling Stones Fan Club. When using information from this site, please include a reference to IORR and the main web address www.iorr.org.
---
---
The Rolling Stones
Estadio Nacional
Santiago de Chile, Chile
Wednesday February 3, 2016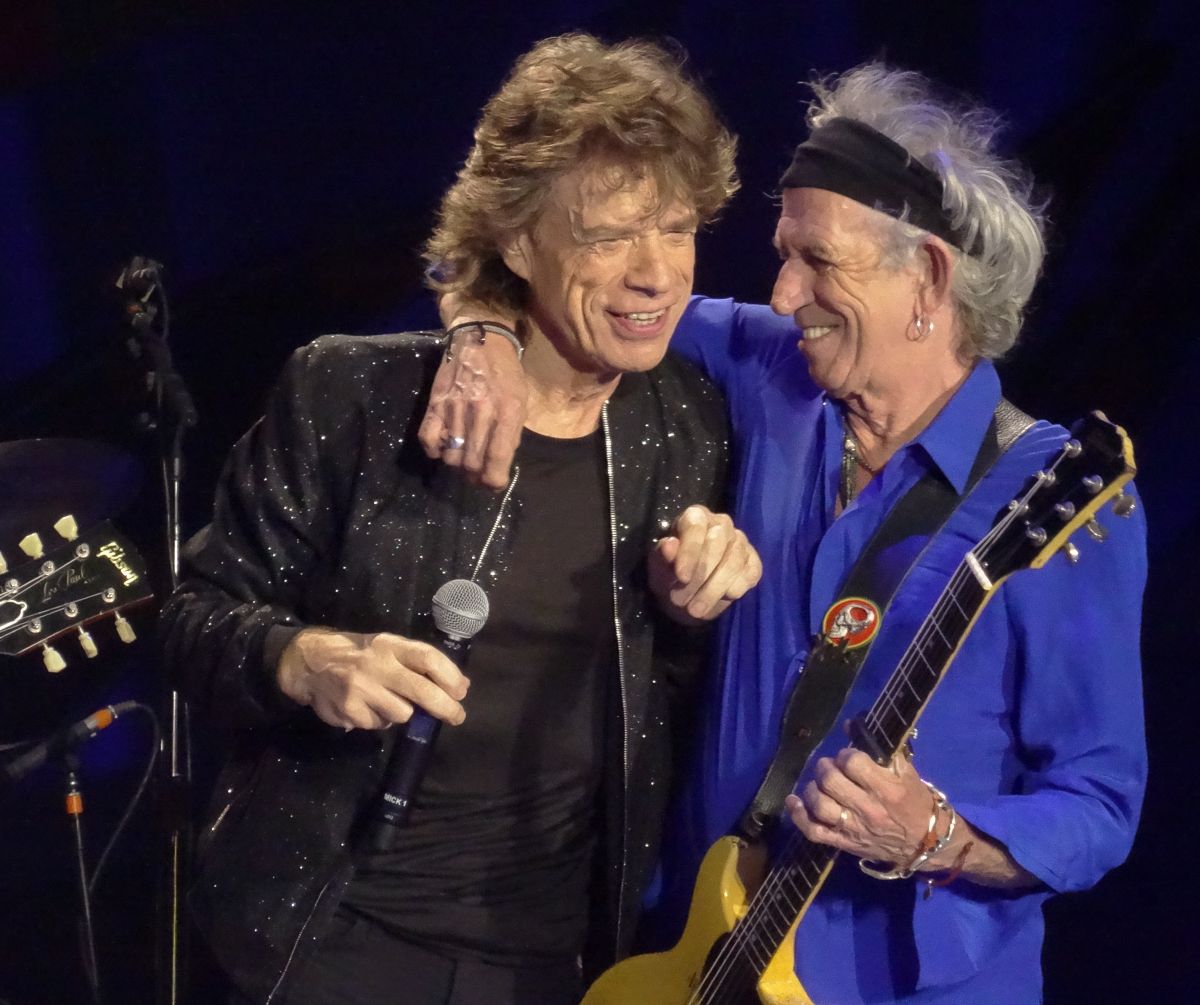 The Rolling Stones - Photo by Roderick Keur
---
The set list
Start Me Up
It's Only Rock'n Roll
Let's Spend The Night Together
Tumbling Dice
Out Of Control
She's A Rainbow (by request)
Wild Horses
Paint It Black
Honky Tonk Women
--- Band introductions
You Got The Silver (Keith)
Happy (Keith)
Midnight Rambler
Miss You
Gimme Shelter
Jumping Jack Flash
Sympathy For The Devil
Brown Sugar
--- Band off stage
You Can't Always Get What You Want (with choir)
Satisfaction
---
Show start :  9:10pm
Show end   : 11:24pm

---
---
Reports please!!!
Please send your comments, reviews, links and more in English, Spanish or Portugese to:

[email protected]
---
Review by Dean Goodman
It's been almost seven months since the Rolling Stones played their last show, but it seemed as if they had never taken a break when they kicked off their Ole South American tour in Santiago on Wednesday.

I expected the band's first show in Chile in almost 21 years to be a rough dress rehearsal for the most-anticipated stop, the three nights at La Plata beginning on Sunday. However it is difficult to pinpoint any obvious areas that require dramatic improvement. The 2-hour, 10-minute show was almost flawless, a far cry from recent lackluster tour openers in San Diego last year and Oslo the year before. (Of course, in both cases, they eventually hit their stride.)

Ideally the Stones would unveil a more adventurous set list each night. But then they play "She's a Rainbow" for the first time since 1998, and you get people like me moaning that it is basically a spotlight for Chuck Leavell. Like I'm doing right now. So the Stones can't win. I did like the song otherwise. The fans chanted, "Ole, ole ... guitar, guitar" as Mick strapped on his acoustic. With Ronnie at pedal steel, I thought they were going to make it a country song, but the version we got was pretty faithful.

Highlights were "Paint It, Black," which finally turned the crowd into a frenzy, 40 minutes into the show; and "Midnight Rambler," which clocked in at a relatively economical 13 minutes. Yeah, the crowd: too many folks toting smartphones and selfie sticks, not really participating in the action. But I was up front, so maybe people further back were moshing and going crazy.

Mick and Keith are still best buds. Right at the very end, as Mick was wrapping up "Satisfaction," he backed into Keith, who pushed him back. I thought: Oh God, World War III is about to start again. But Keith had a big grin, and he looked as if he was about to chase Mick around stage. Both had a good laugh. Keith hugged Ronnie at the end of "Honky Tonk Women," and shared a cigarette during "Jumpin' Jack Flash." After the final bows, Keith and Charlie walked off together.

The big news for the trainspotters was the debut of Sasha Allen, a moment I have been savoring for years. Sasha is easy on the eyes, and she did not hog the spotlight like her problematic predecessor did. I can forgive her for rolling the dice during "Tumbling Dice," but dancing with Bernard during "Wild Horses" is a bit of a worry. Her vocal seemed more buried in the mix, as it should be. But Sasha was completely self- assured, and she helped restore some dignity to the Stones' cabaret act.

I was relieved she did not prance around the stage during "Honky Tonk Women" and "Sympathy," and she did not even bother singing during the climax of "You Can't Always Get What You Want," wisely allowing the choir to do the heavy lifting. Which leaves "Gimme Shelter," which we got a taste of at rehearsals when I was surprised not to hear her hit the crazy high notes. Not that I minded. And thus it was more of the same on the big night. Yes, she accompanied Mick to the end of the catwalk for much of the song. But did I mention that she is hot?

Speaking of rehearsals, there was no way in a million years that they were going to play "Pressure Drop." They were just having fun. Maybe I was deliriously jetlagged, but I could have sworn they were playing a little of "I Can Feel the Fire," and that devolved into "Pressure Drop." And since the songs were being rehearsed in set-list order, do we really think "Pressure Drop " would have been No. 2 or 3 in the set list ahead of "Tumbling Dice"? But hey, there's always the next show for me to be proved wrong.

And the last comment goes to Matt Clifford, my favorite lucky guy, who is now on stage for virtually every song (but not "Midnight Rambler" or "Jumpin' Jack Flash"). I was thrilled to see that he has seized control of the cow bell from El Comandante.

And one more final thought: Ultimately, this is essentially a farewell tour for the benefit of the band's most fanatical - and unjustly ignored - followers, the South Americans. Will the Stones be back in another 10 years? Probably not. And that is why the band is charging embarrassingly high ticket prices, and playing to stadiums that are not sold out. Still, no one wants to admit that they turned down an opportunity to see the Stones. And one thing is always true about a Stones concert. No one ever leaves unsatisfied.
---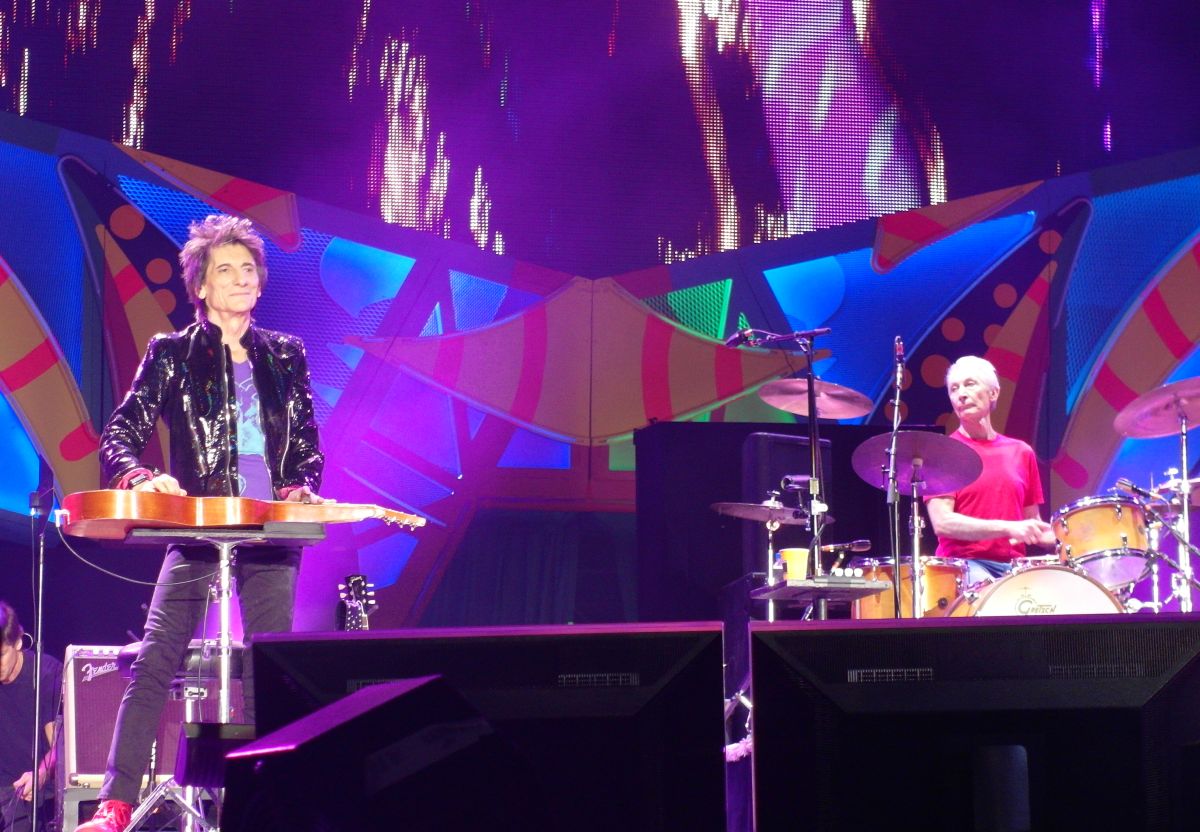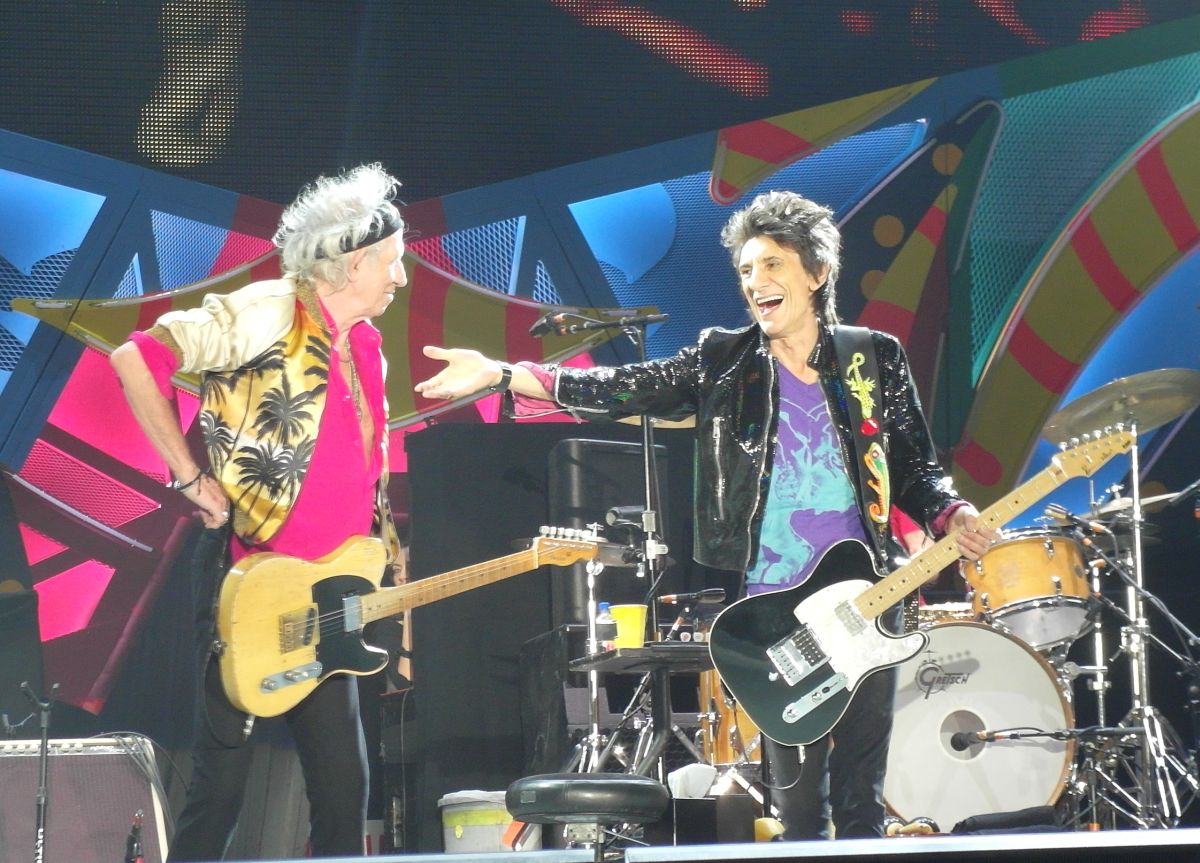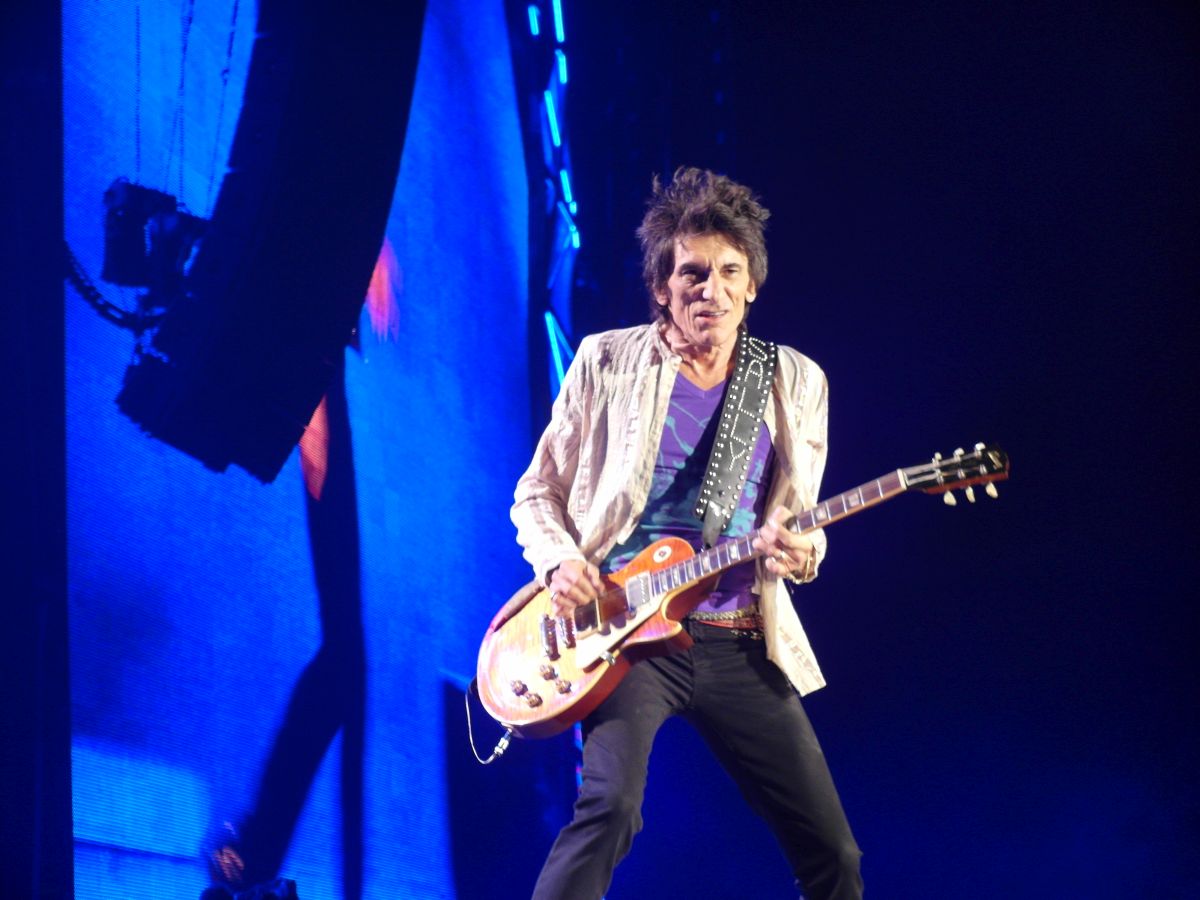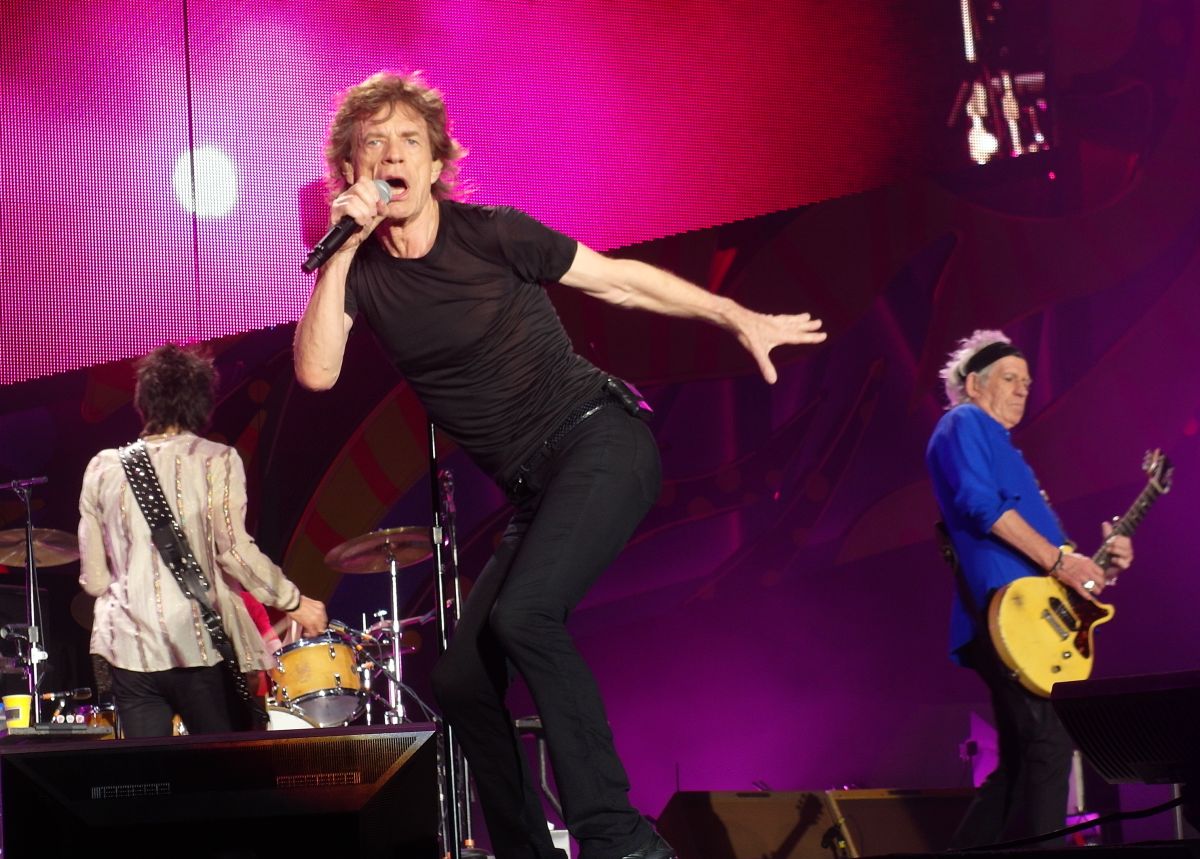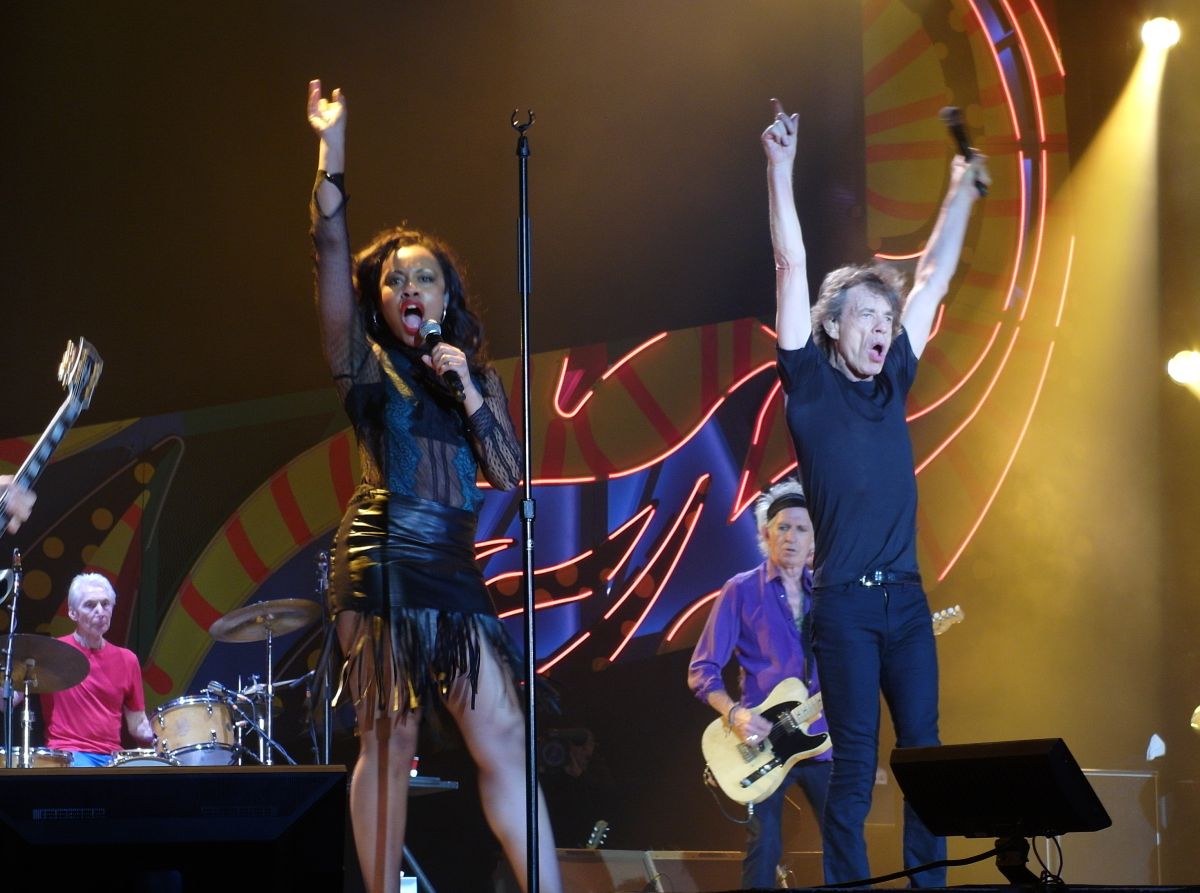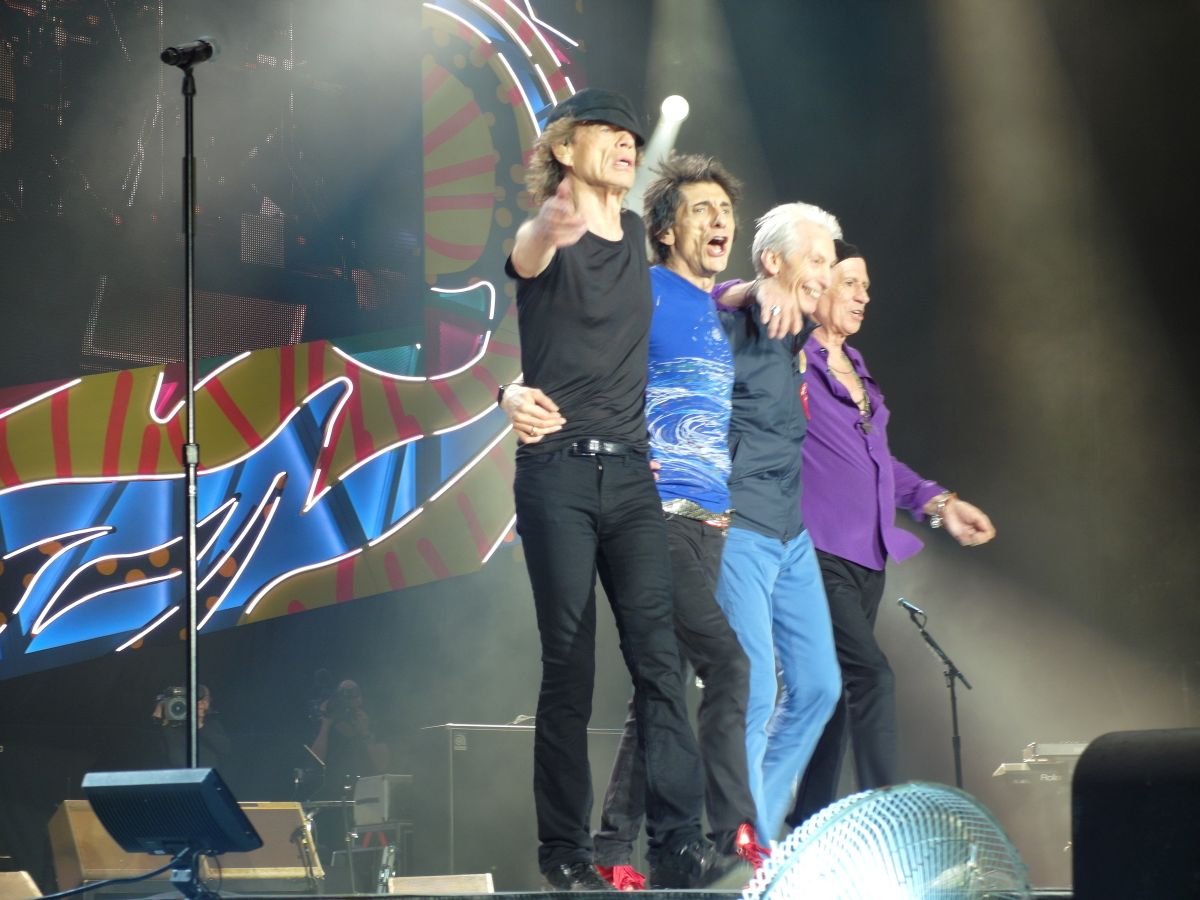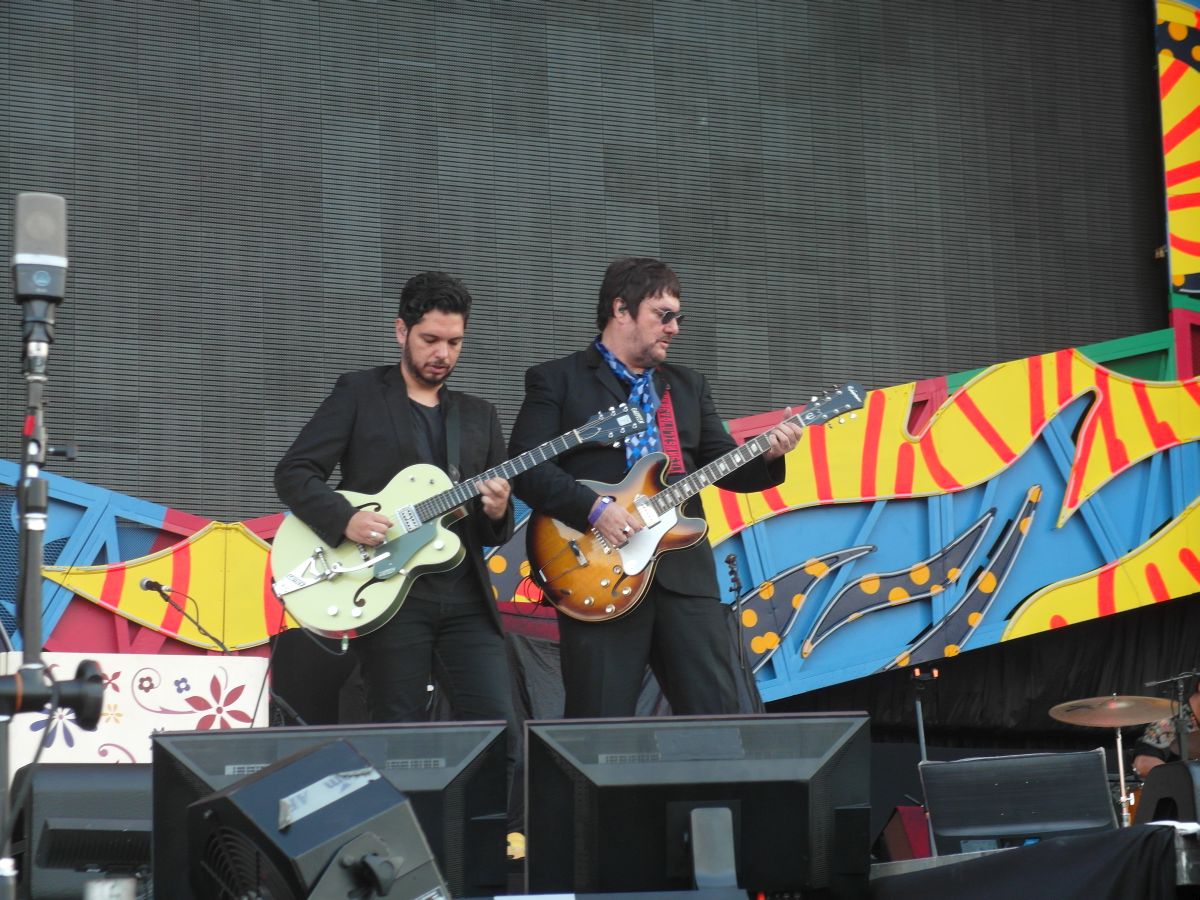 Photos by Bjornulf Vik
---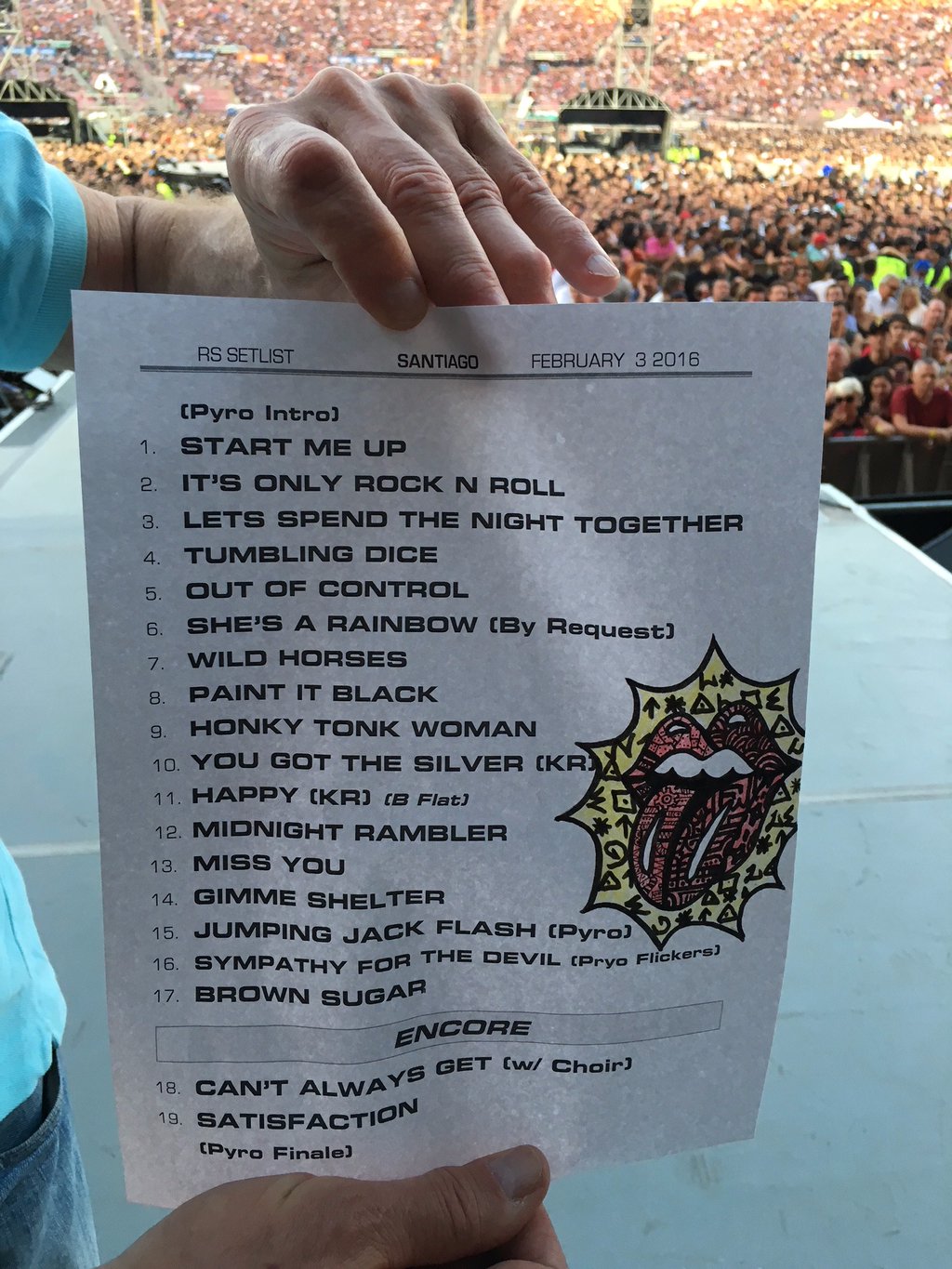 Photo by The Rolling Stones on Twitter
---
Review by Bjornulf Vik
I had invested in the front pit ticket and made sure I was always at the right queue to get in first. They moved us around from one queue to another, I made sure I was always where I should be in order to enter early. Free snacks? Nop. Free drinks? No. Not eating or drinking anything in the afternoon, I was prepared for front row. And I made it, as number four into the stadium, kind of proud of the hard word, it took a lot of focus on show day, but it feels good when you are as close as you can get on a Stones show. Yes, it is me right there on the first row in the set list stage shot by the Stones.

The stage floor was low, much lower than what they used at many other stadium shows lately. I would say two meters max. Great new stage decorations, just like the previous South America Tour (the short one) in 2006, bright carribean style colours on the stage framing. We were let in by 5:30pm, just as the soundcheck finished. A wait of some two hours, then the warmup band "Los Tres" were on. They played for 50 minutes, and just as they were about to start another song, their crew manager whispered in the front man's ear: "Time to go"... The final song lasted may be half a minute.

The Stones stage was ready in half an hour, probably less. It is just like watching the ants working on building the anthill. Fast, precicsly, well organized. Then the show was on ten past nine.

"She's A Rainbow" was a beauty. I just loved it. Followed by "Wild Horses", another favorite. And next "Paint It Black", made the crowd go wild, not as wild as in Argentina, but as wild as it gets still.

Keith takes the stage up front. The crowd is singing "Keitha" "Keitha" "Keitha" ... Keith just stand there listening. He must be proud to see fiftyfive thousand fans singing his name in Chile, twentyone year after he was here last time in 1995. Then as he has got a show to do, he says "Muchas Gracias", and he gets a great ovation. Two words. That is all it takes. I wish he cold have done "Can't Be Seen", which he did at the rehearsals on Monday, but hey, "You Got The Silver" and "Happy" do still work fine with me.

Then "Midnight Rambler". Through the whole show I see Mick and Keith are connecting so well. They have separate jobs to do, but they do connect and interact at times, more than usual, exchanging smiles, and Chalie is smiling a lot, and Ronnie is having fun too. It seems like the two weeks of rehearsals in LA have done well with the band, they have found the formula, and of course, touring 13, 14 or 15 shows in segments every year from 2012, 2013, 2014, 2015 and now 2016 is a new concept, it have not happened in decades, the fact that they tour five years in a row, as far as I can remember. They are a fine tuned band at this stage. And I don't think about their age for a second, really. It never appear in my mind, for some reason. May be it is all the energy. So much enegry on stage.

Before the show started I talked to the fans around me. The girl right behind me was a young fan from Santiago. She could have been my daughter... She told me she had seen the Stones one time before in her life, last year, as she did a week-end trip to Orlando. I realized she was just as big fan as myself. And as the show went by, I felt it was wrong of me to be in front of her. I gave her my rail position, and as she took it, she folded out her large Chile flag. She never pushed, she never asked, and just the wide smile on her face was worth it all, even if an old hard core fan like me sure likes to hold on to a great position.

Sasha Allen, she is the new "girl" next to Bernard. And she can sing! Her voice is well balanced in the mix. "Gimme Shelter" is great, but too bad Mick and Sasha spend all the time out there on the extended B-stage, while I am in the front. You can't have both. When Sasha walked back to her usual position, as she came back from the "Gimme Shelter" walkabout, I sort of felt with her, I was proud, thinking "Yes, you should be proud, you did it". It is hard to fill the position Lisa had in the band in this spot, just like it has been hard for Karl Denson and Tim Ries to do the Bobby Keys parts on Brown Sugar and Miss You, but these musicians are so professional, they do know exactly what they are best at, and then they still add a litthe bit extra of themselves, they are not just sidemen, but also great performers. I am looking forward to seeing Sasha Allen again on the tour. And yes, she looks great, boy I love to follow Mick, Keith, Ronnie and Charlie, but I could not help it, my eyes did follow Sahsa at times, great to have you in the band Sasha!

I did not hear any mistakes. And I loved it when Charlie and Keith walked side by side after the final bow, the last two off the stage. Luckily there is more to come. Thanks to the fans in Chile for making a great show, thanks to Chile for a great stay, and thanks to the Stones for a great opening on yet another tour! Olé!
---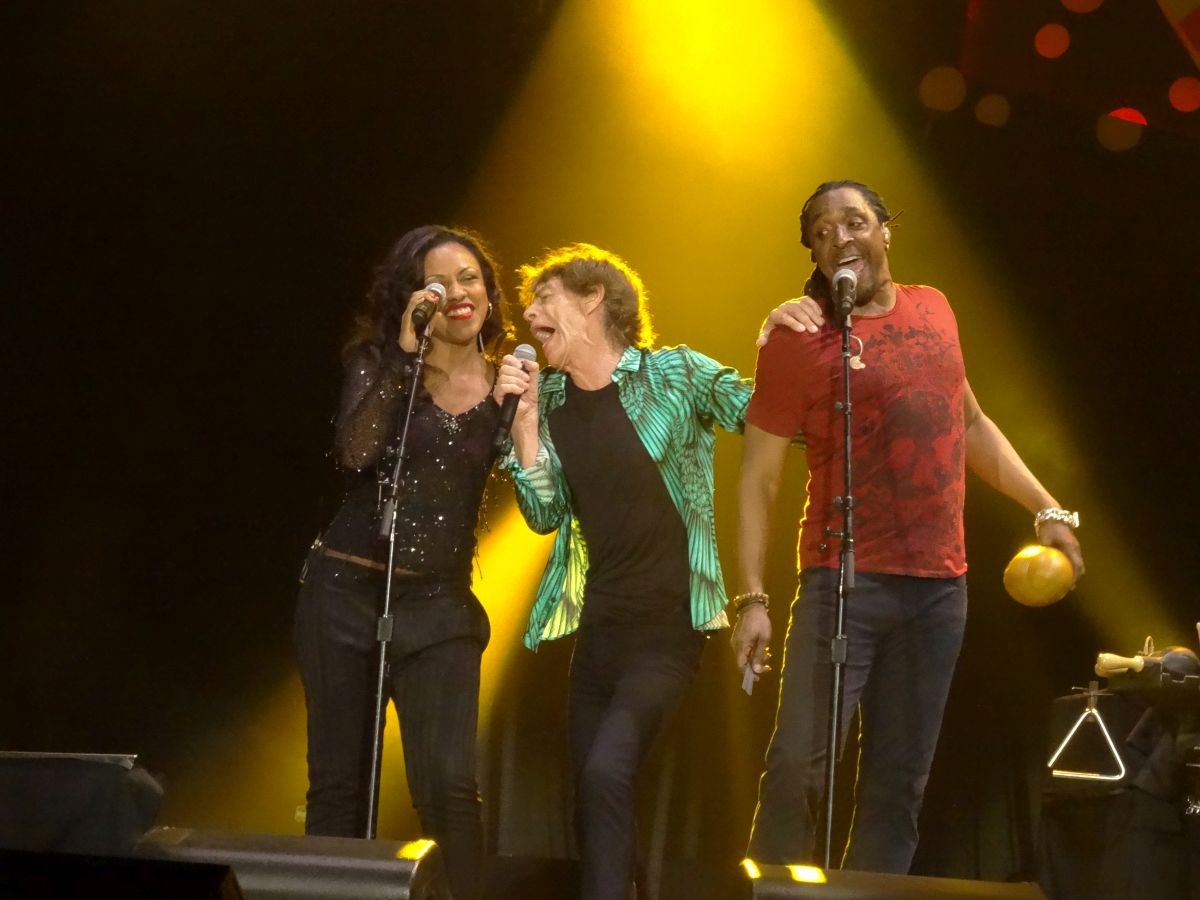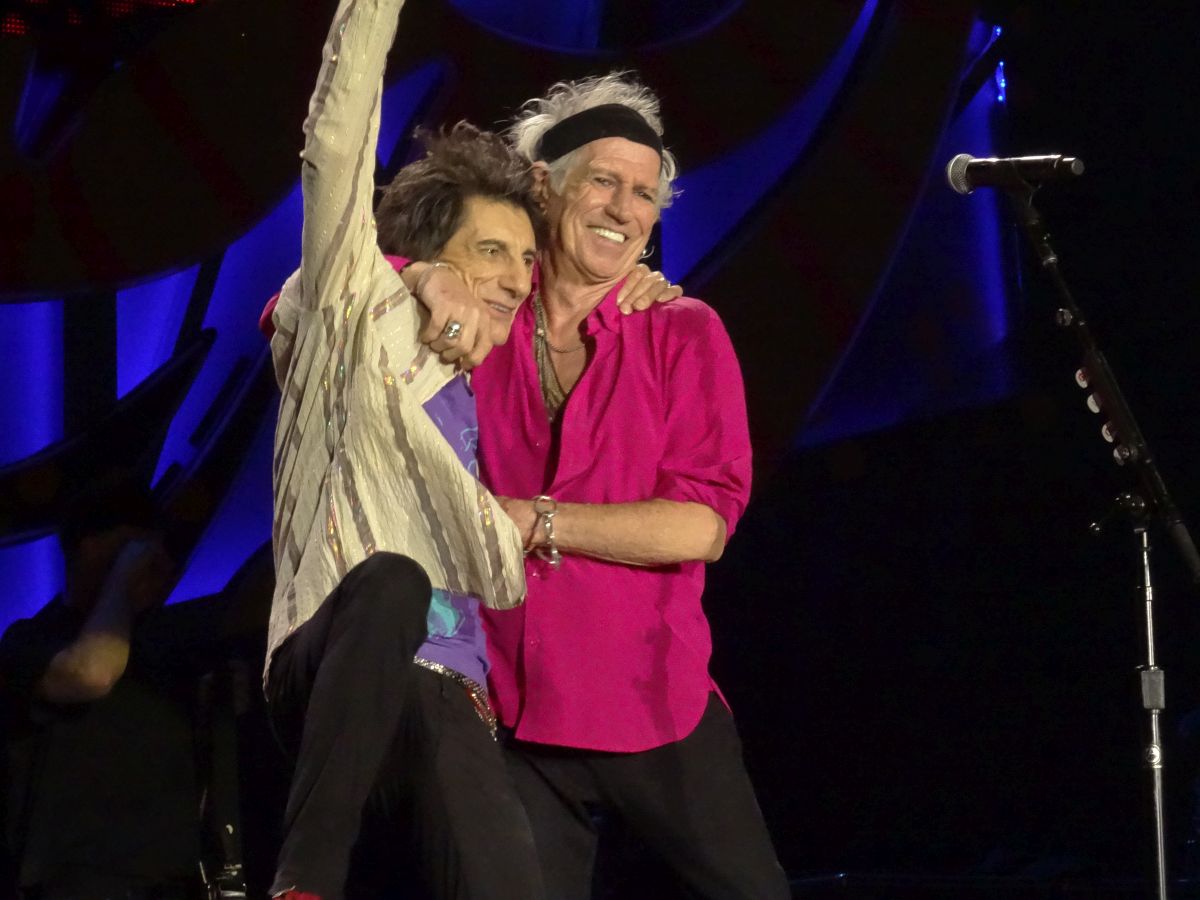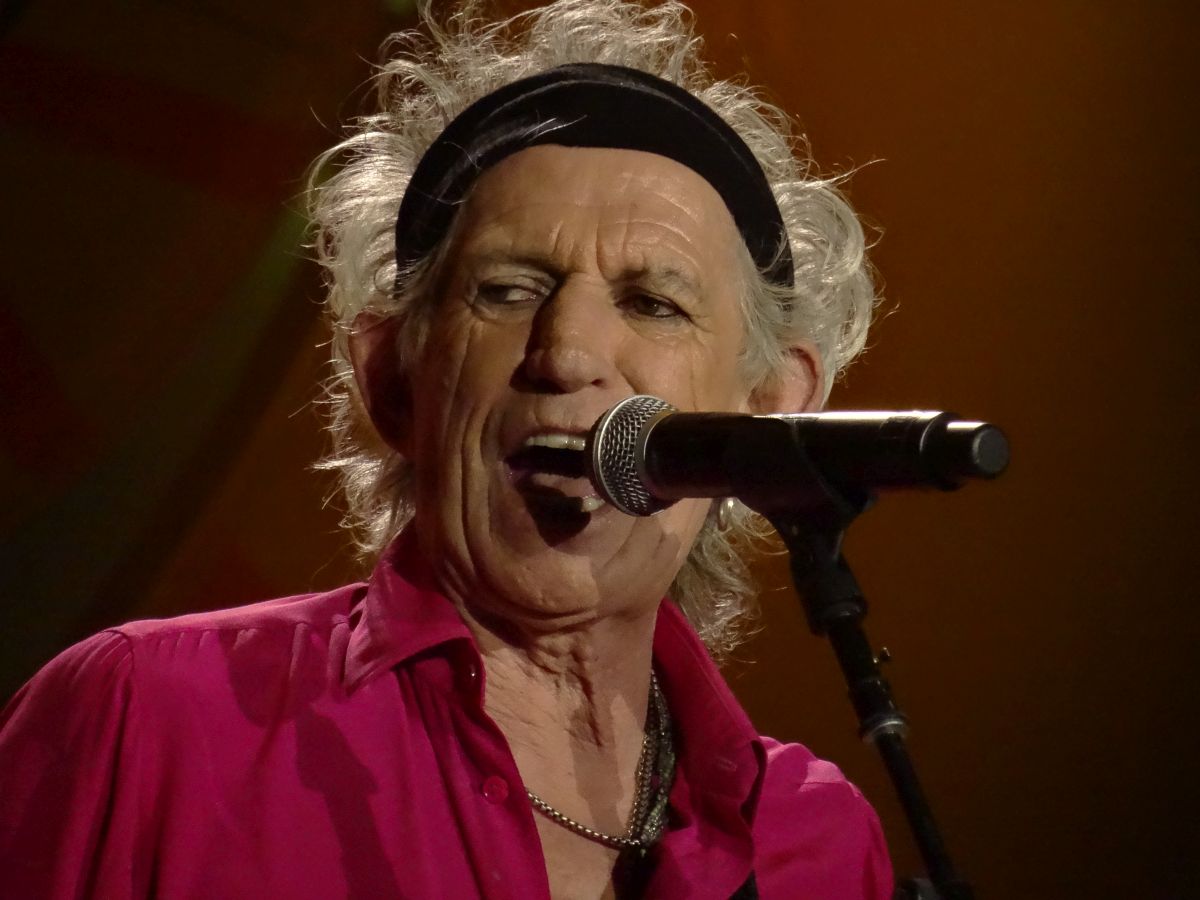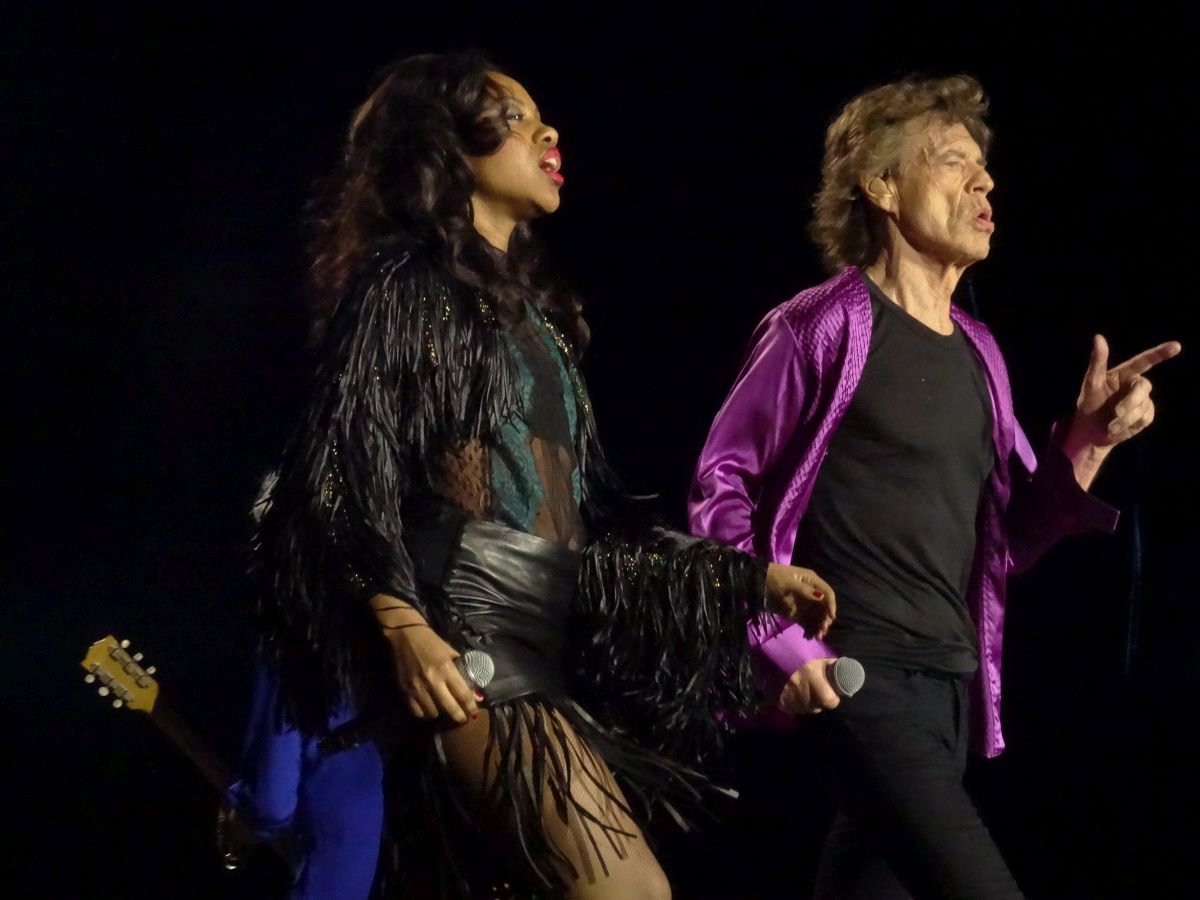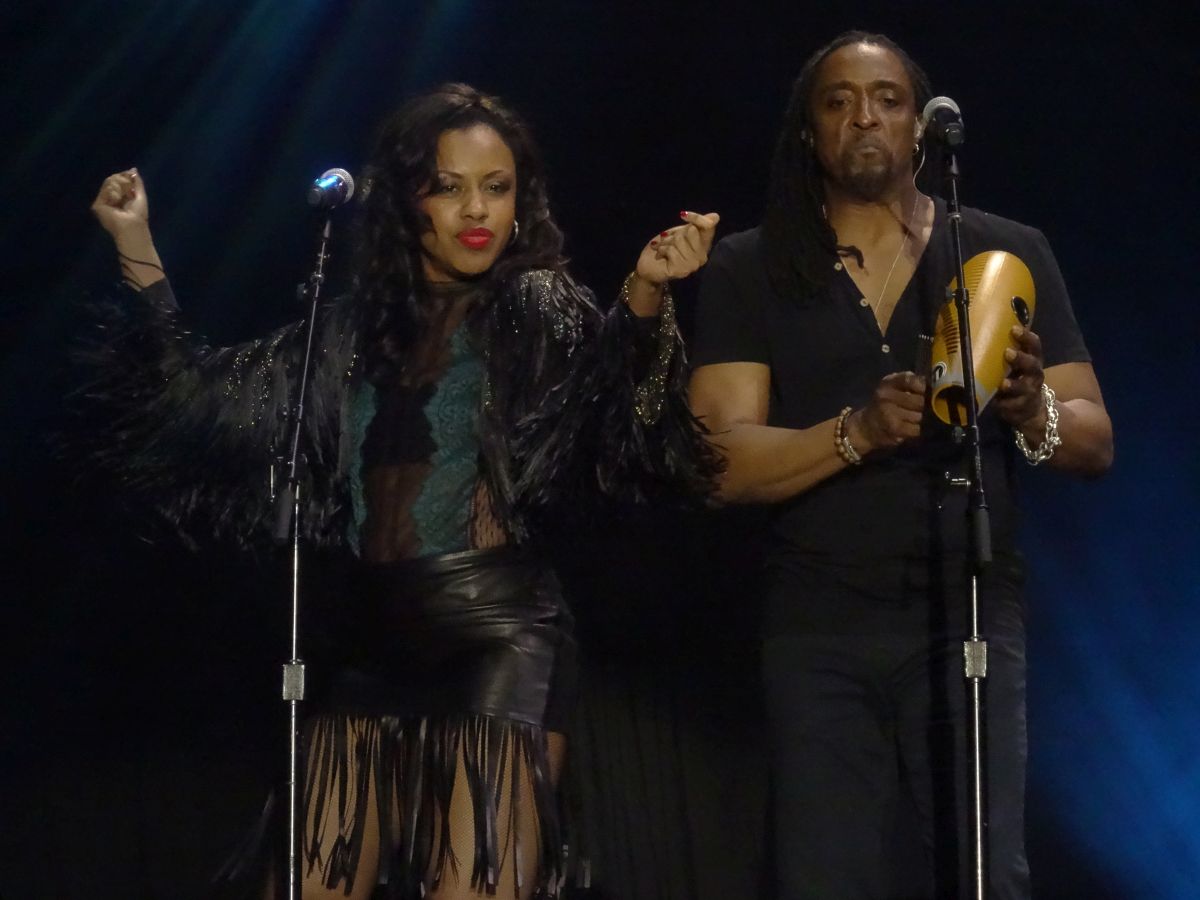 Photos by Roderick Keur
---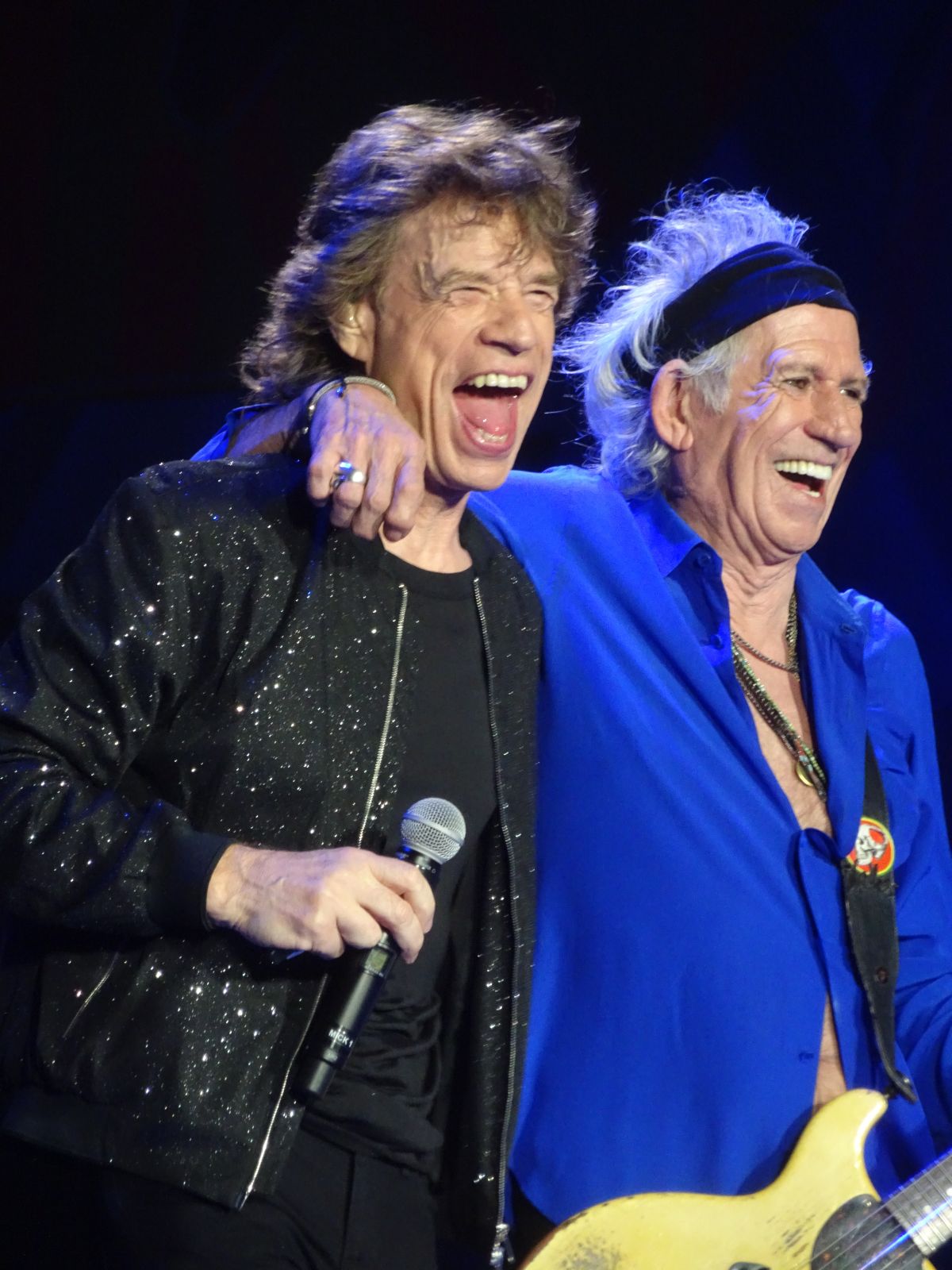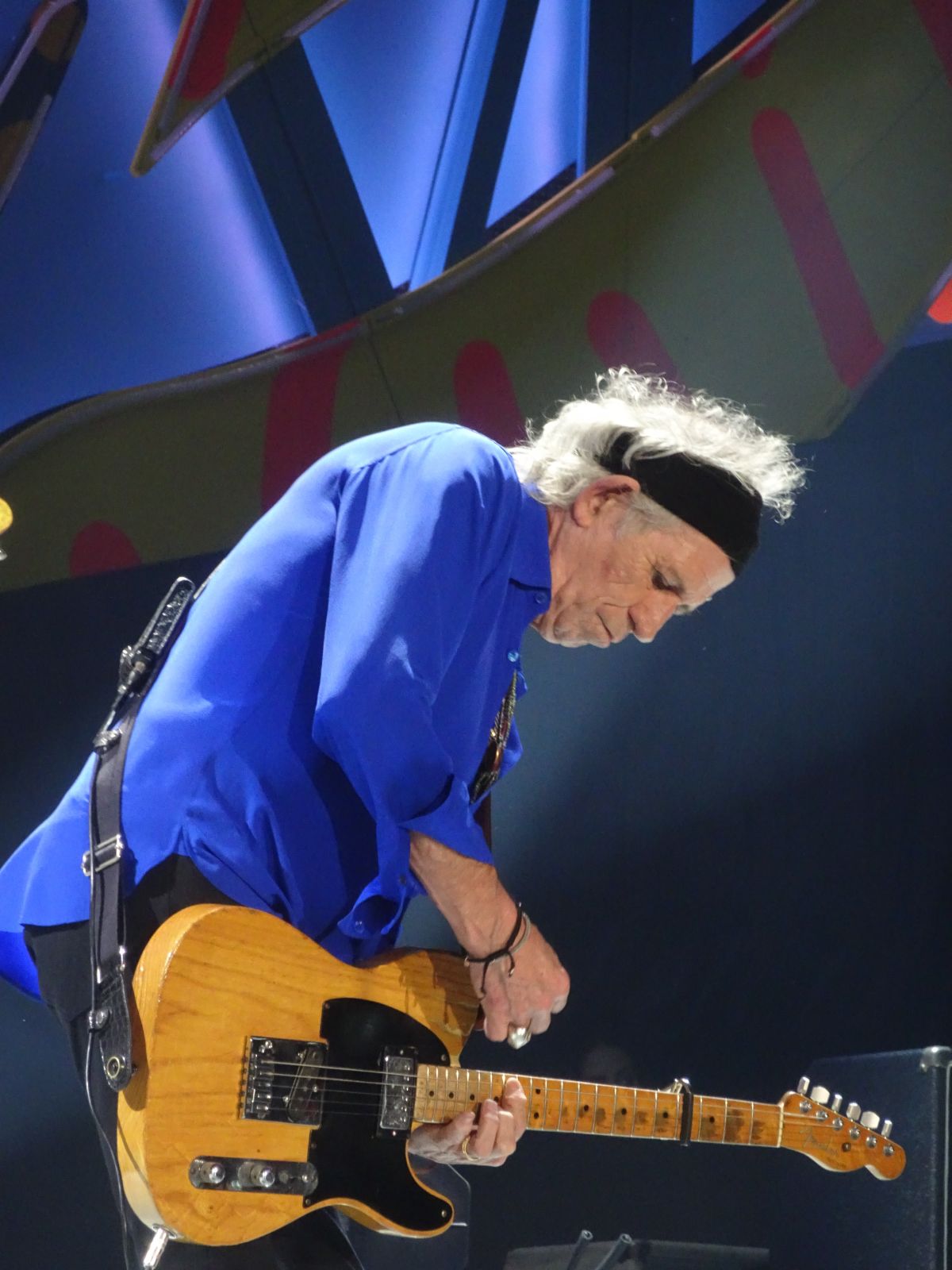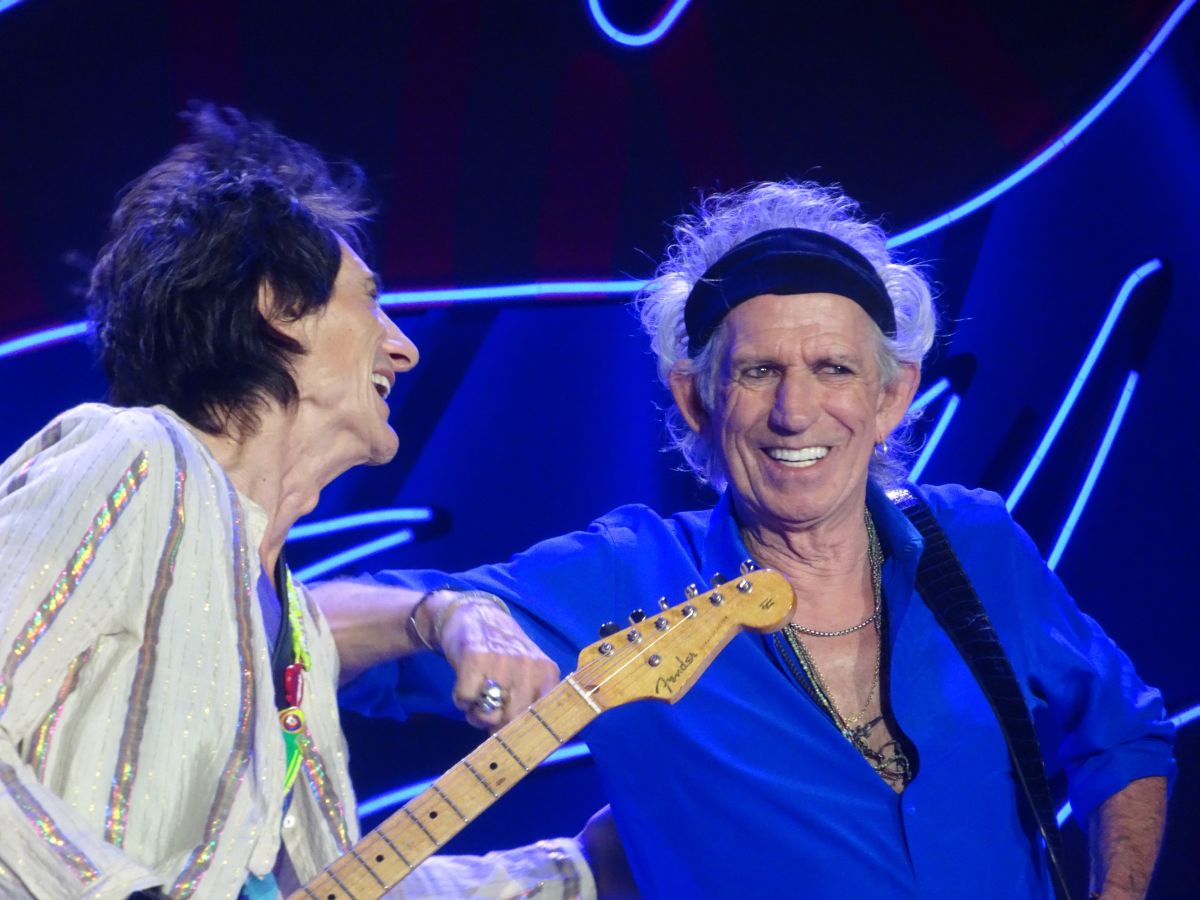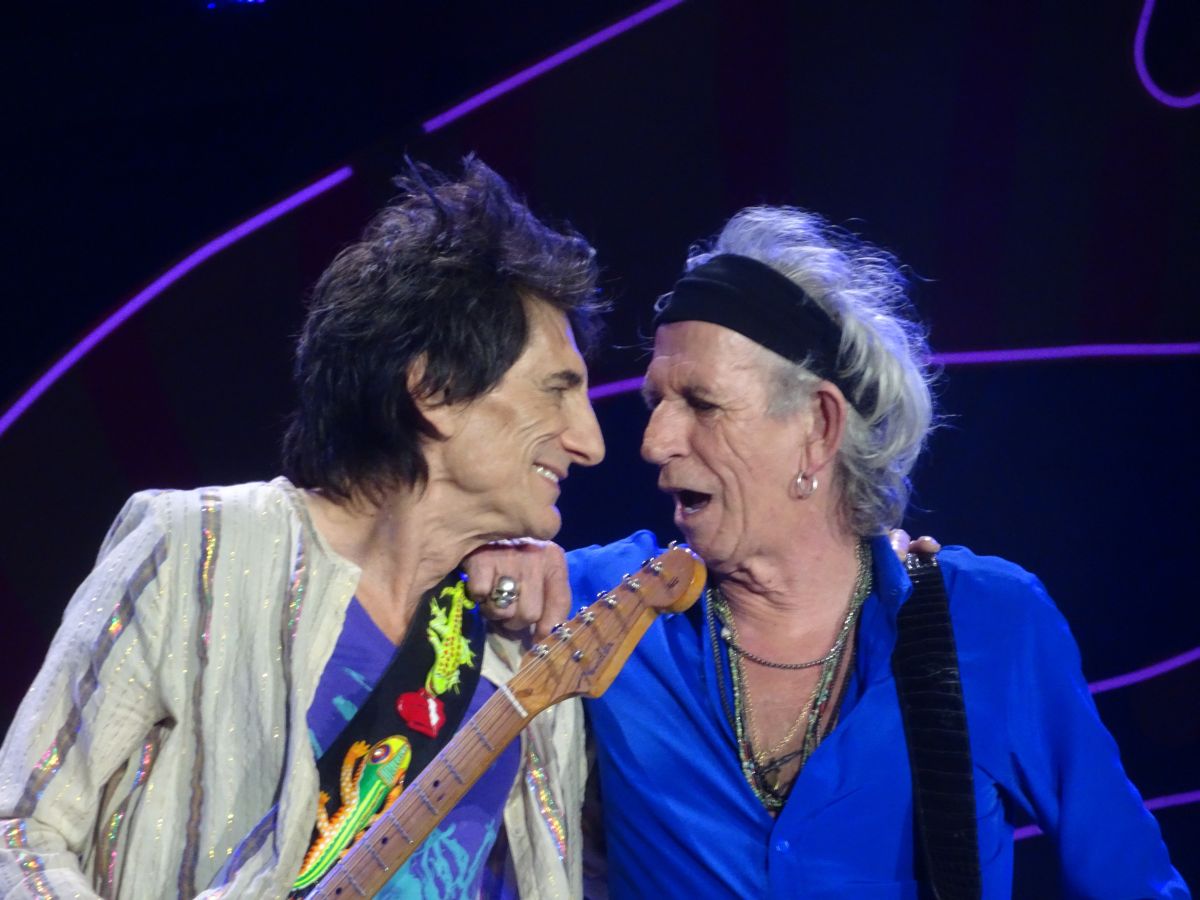 Photos by Hendrik Mulder
---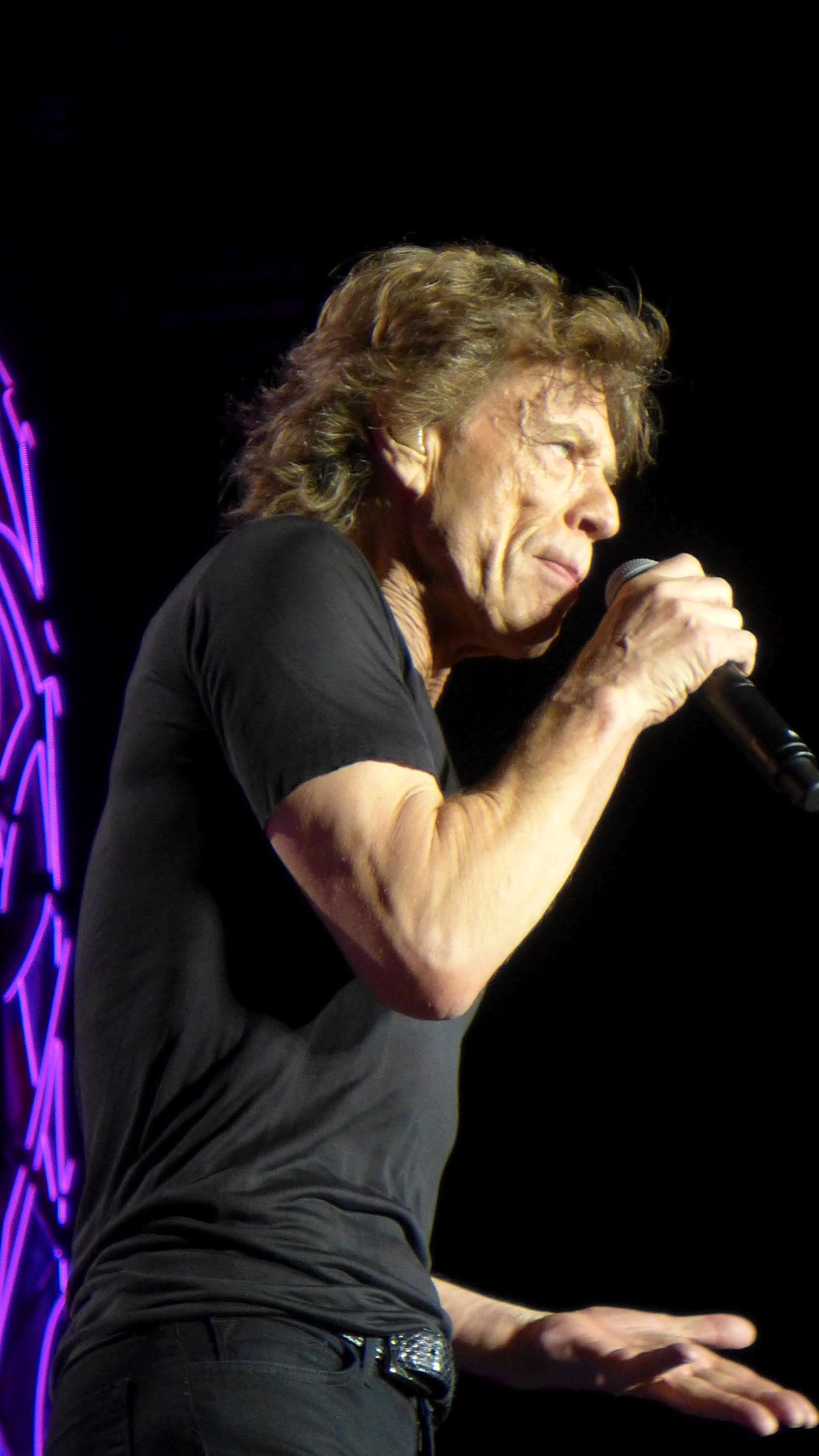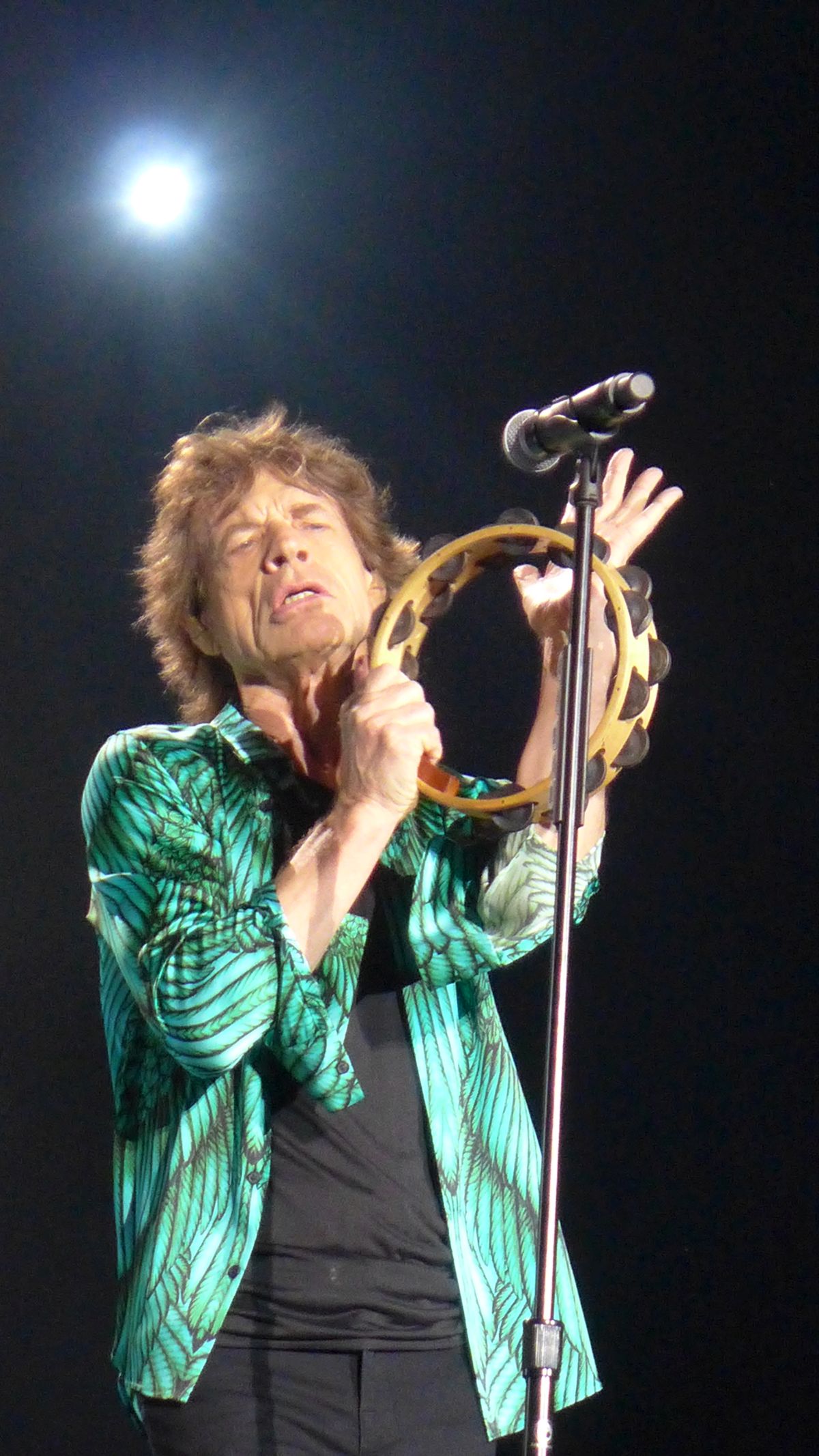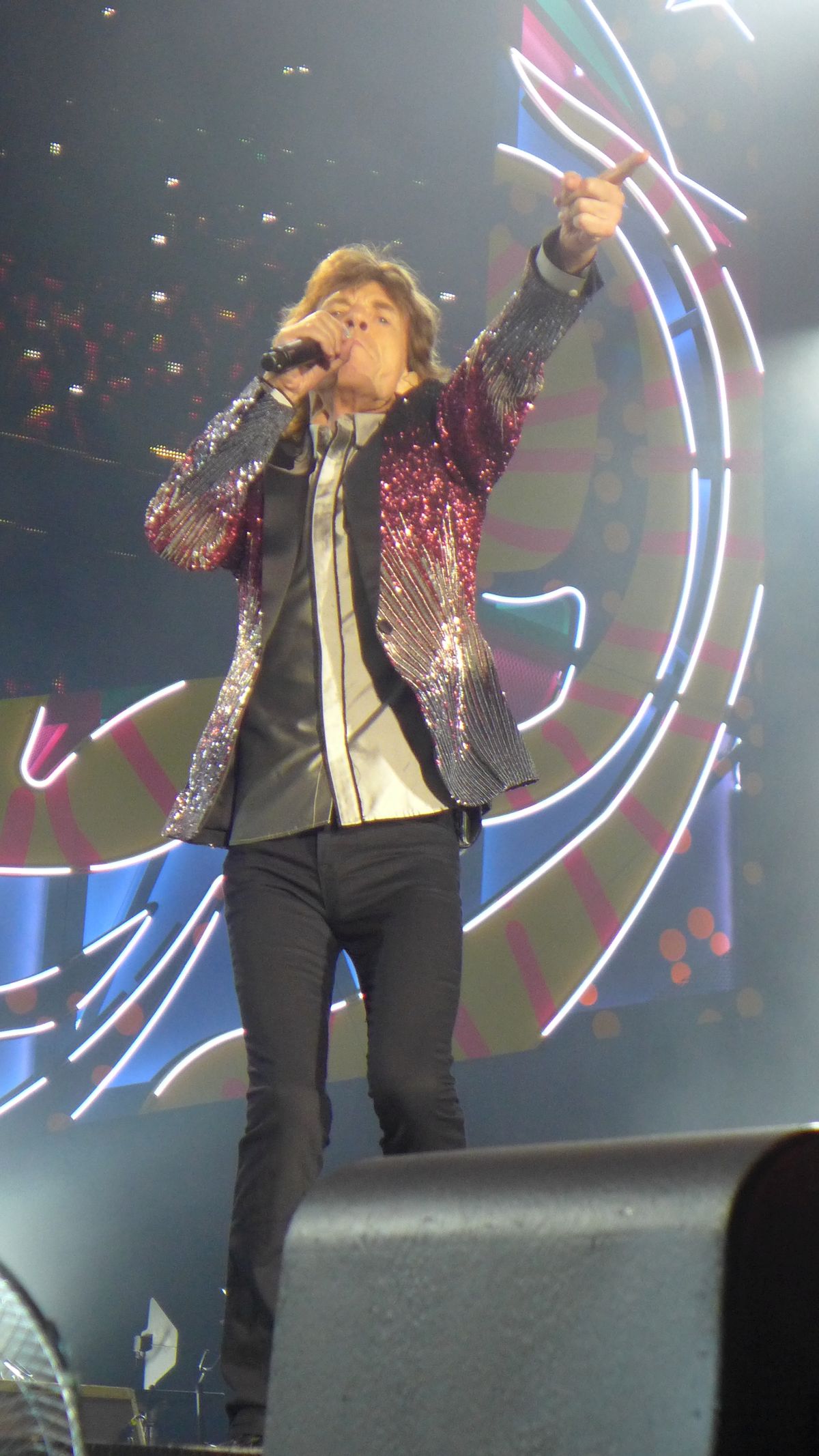 Photos by Victor Woods
---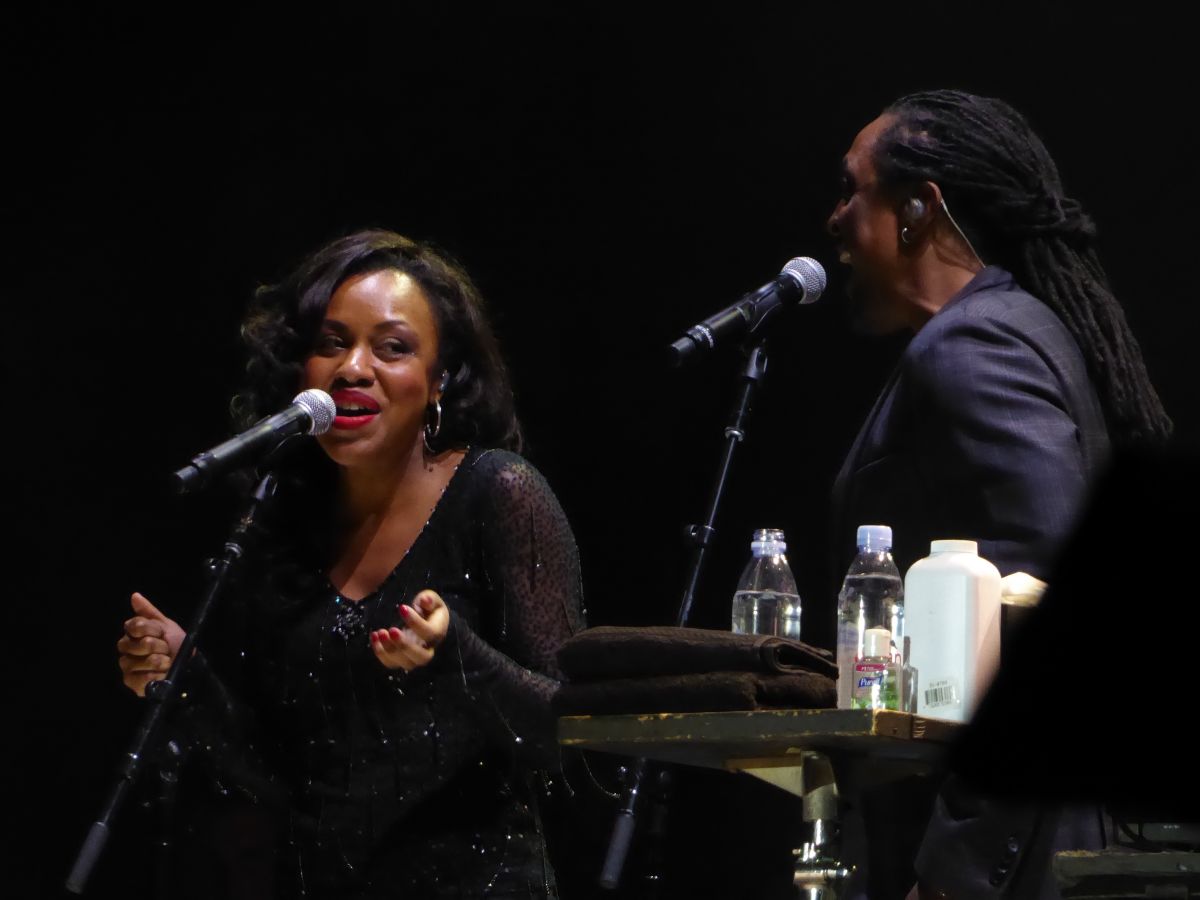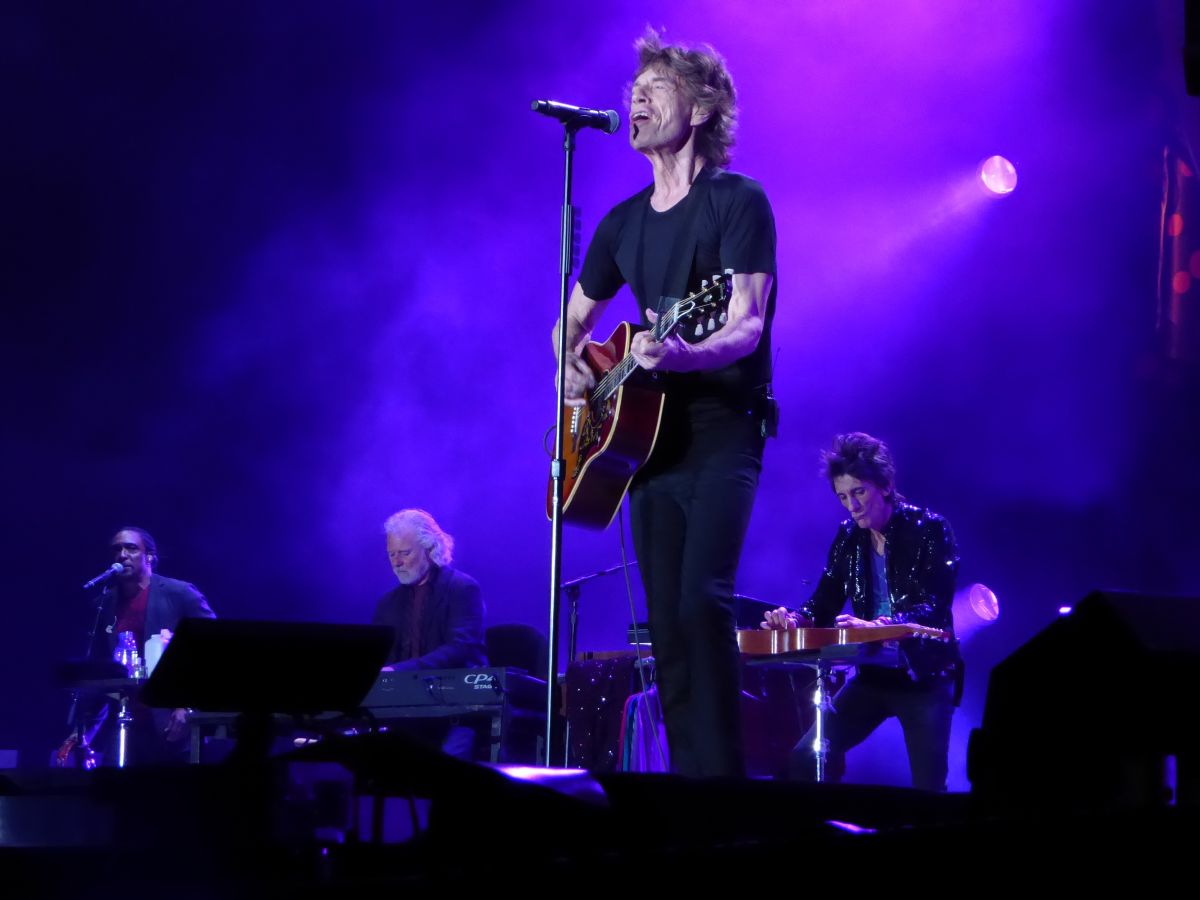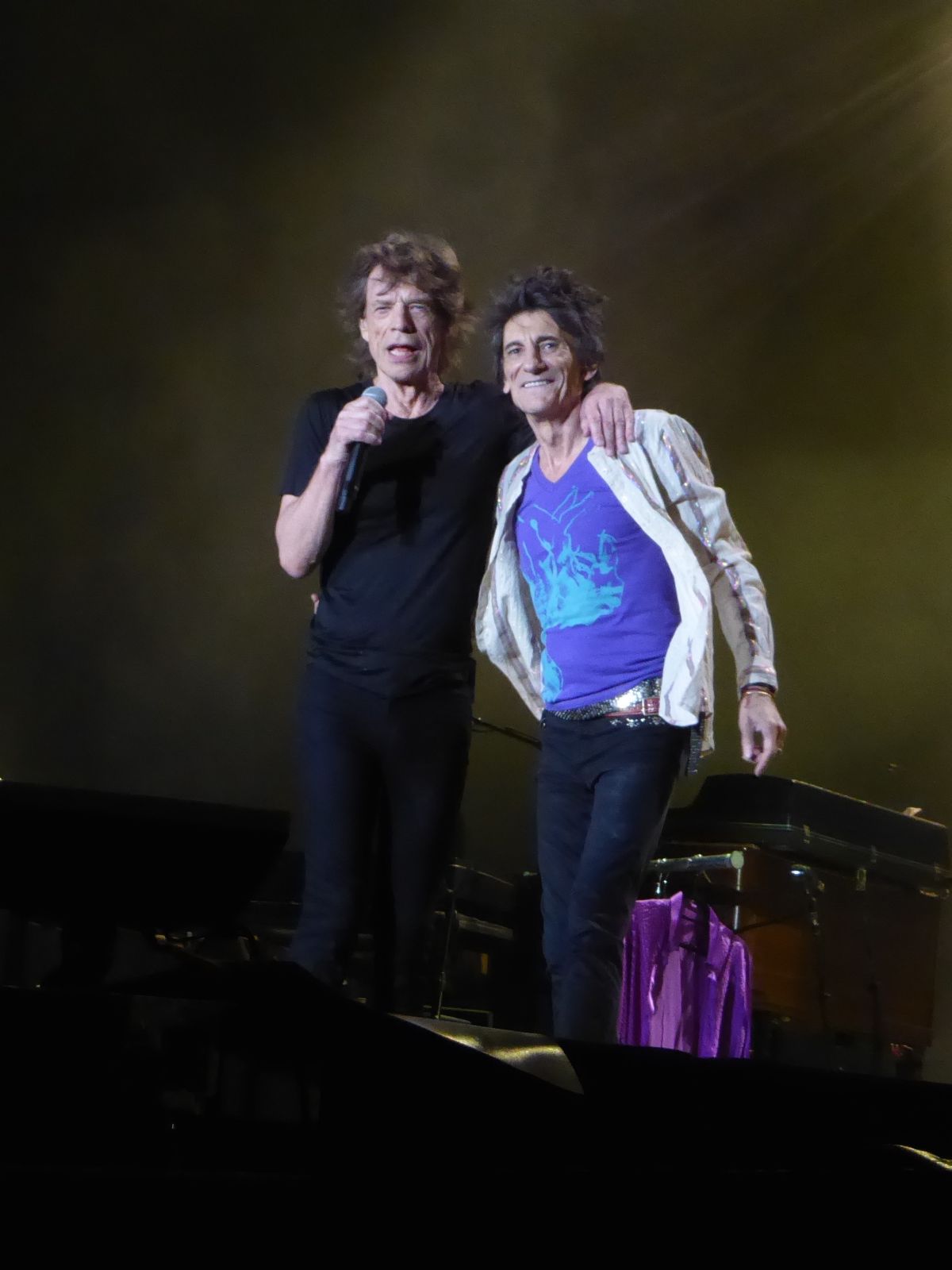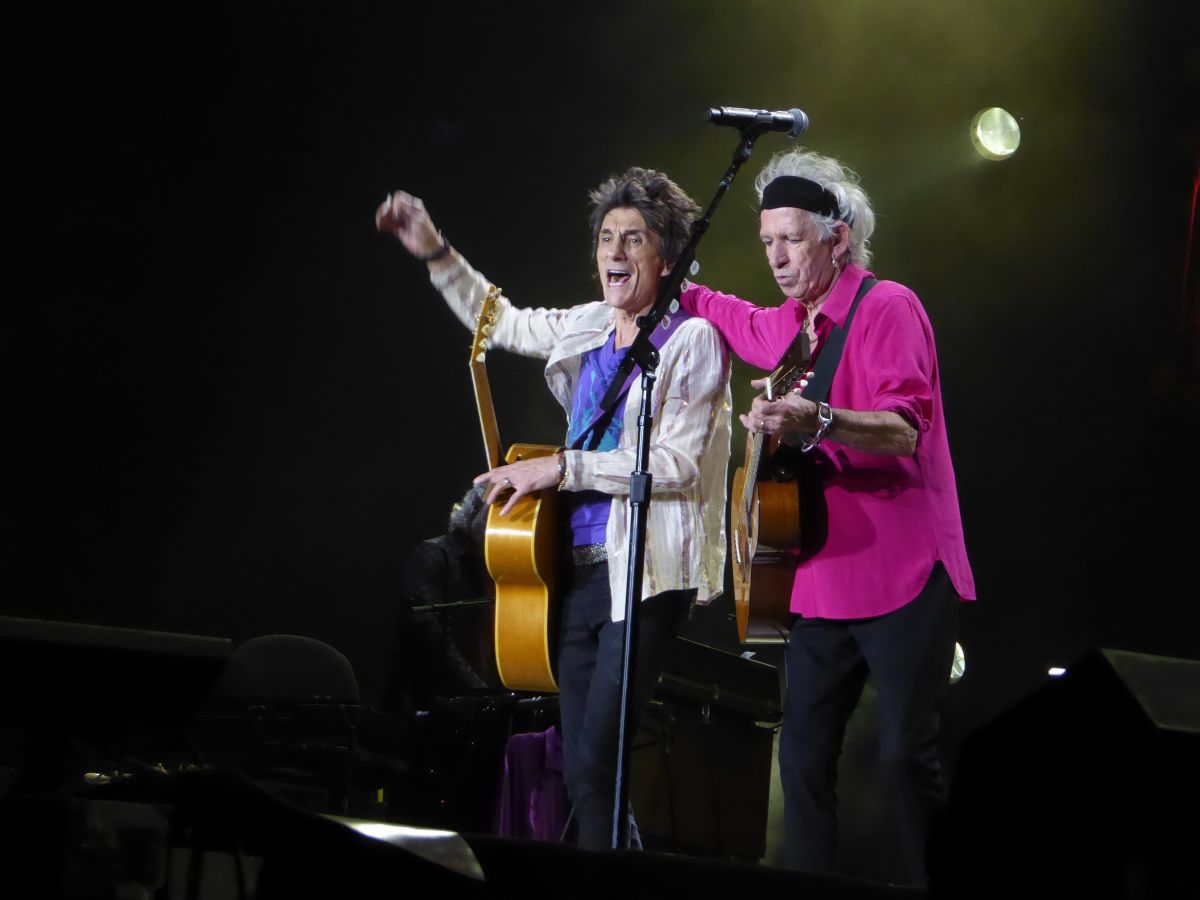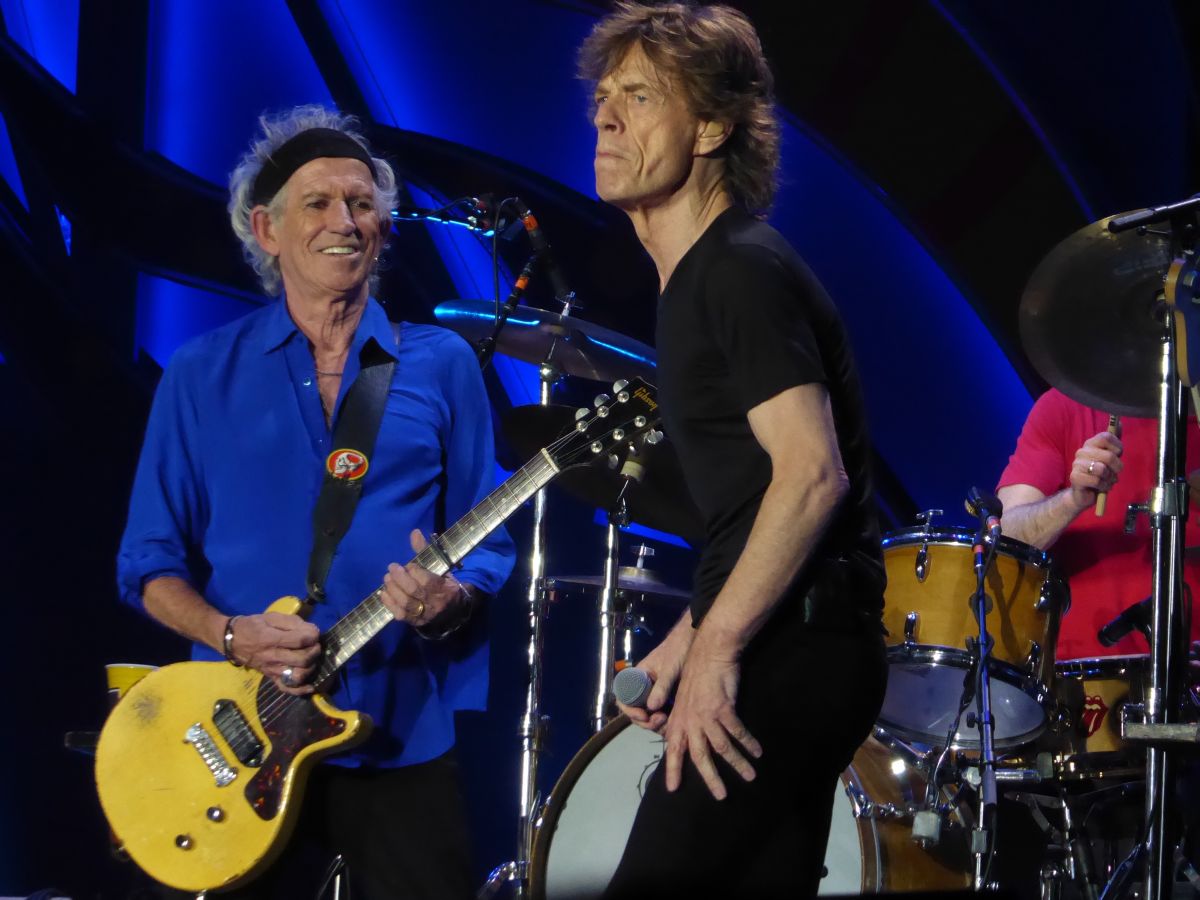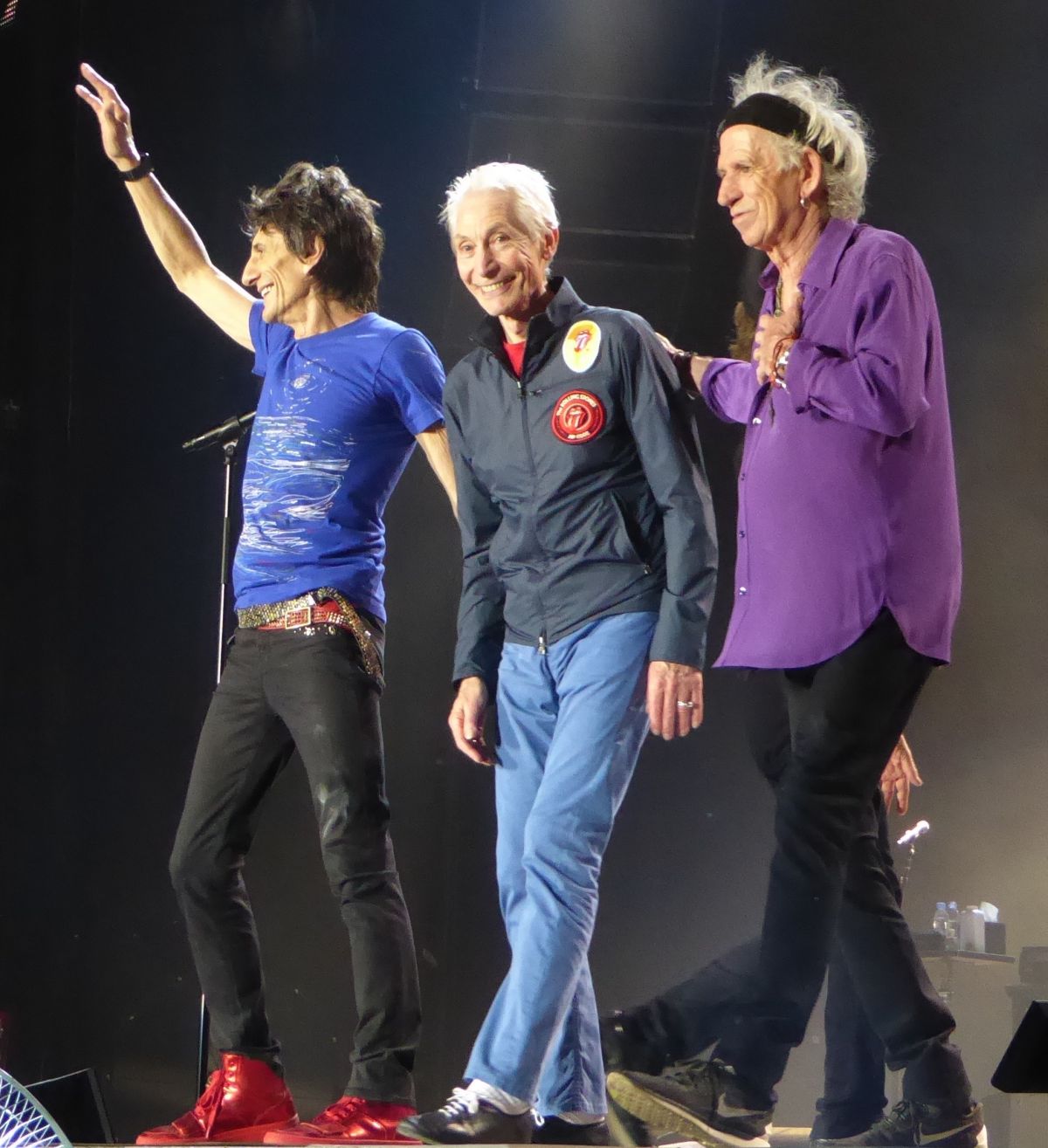 Photos by Latvianinexile
---
Links
---
This page will change over the next few days, as you and other fans send reviews, set lists and reports. Please send your e-mail to IORR. Thanks! For details and great photos from the Rolling Stones and their World Tour get the IORR magazines.




It's Only Rock'n Roll 1980 - 2016
© The Rolling Stones Fan Club Of Europe