---
These are the latest Rolling Stones news and updates for you! IORR is a non profit fan club run by fans for fans. All parts of the It's Only Rock'n Roll web site is copyright of The Rolling Stones Fan Club. When using information from this site, please include a reference to IORR and the main web address www.iorr.org.
---
---
The Rolling Stones
Estadio Unico, La Plata
Buenos Aires, Argentina
Wednesday February 10, 2016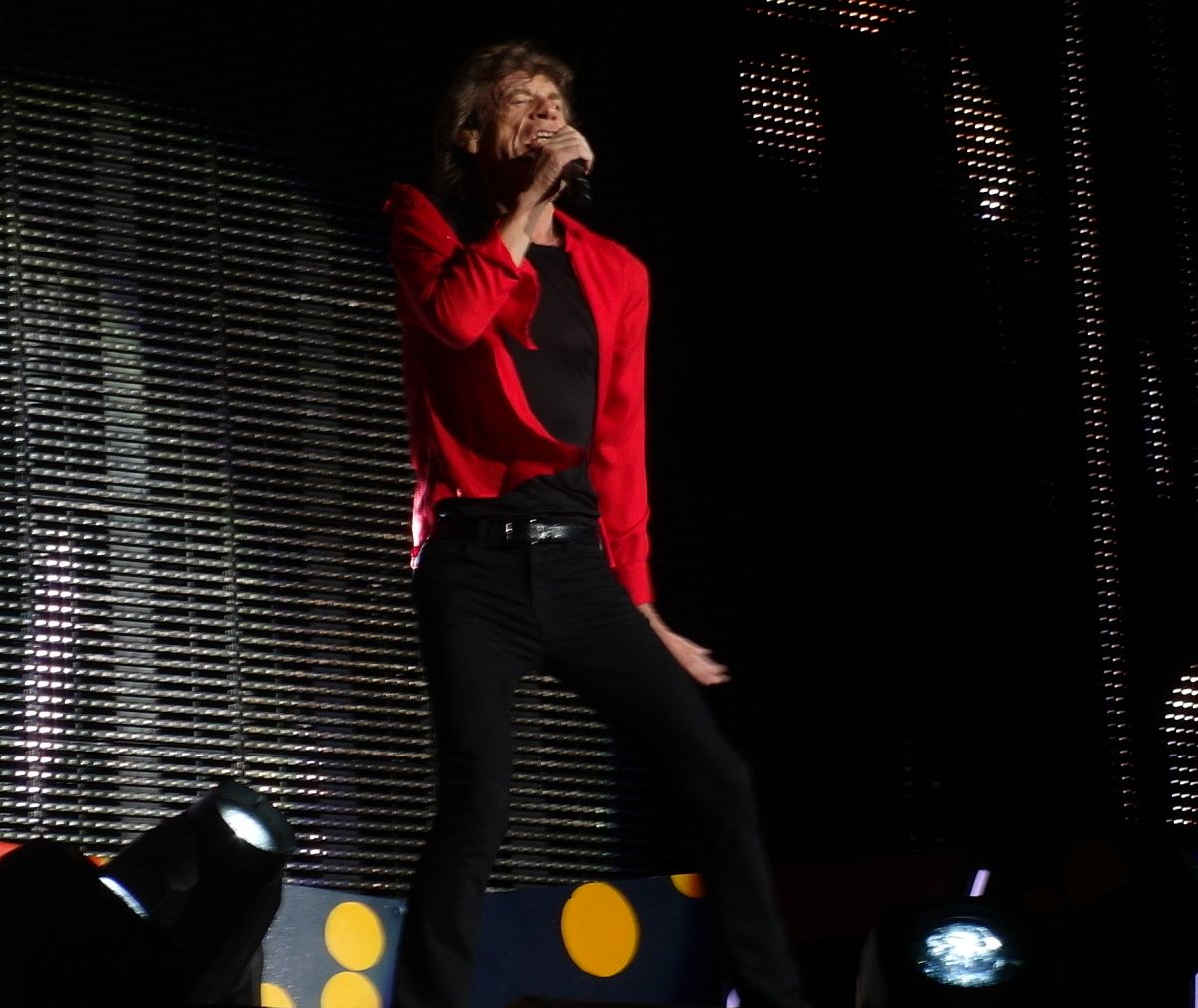 Photo by Bjornulf Vik, IORR
---
The set list
Jumping Jack Flash
Let's Spend The Night Together
It's Only Rock'n Roll
Tumbling Dice
Out Of Control
Angie (by request)
Paint It Black
Can't You Hear Me Knocking
Honky Tonk Women
--- Band introductions
Slipping Away (Keith)
Before They Make Me Run (Keith)
Midnight Rambler
Miss You
Gimme Shelter
Start Me Up
Sympathy For The Devil
Brown Sugar
--- Band off stage
You Can't Always Get What You Want (with choir)
Satisfaction
---

Show start :  9:00pm
Show end   : 11:21pm

---
---
Reports please!!!
Please send your comments, reviews, links and more in English, Spanish or Portugese to:

[email protected]
---
Review by Bjornulf Vik
Keith took the center stage for his two songs. Then he walked on halfway out the catwalk to the B-stage, sort of to meet the crowd and be a part of us. In fact he has been using the catwalk more often here in Argentina. The crowd started singing. It was an emotional burst of love from 50,000 fans. Keith got emotional. We all got emotional. Then Keith said a few words, and anoter burst of singing. Keith was shy and emotional and did not know what to say. The crowd was singing for minutes. Pierre stood behind Keith with the guitar, ready to give it to Keith. Another wave of singing, stronger than ever. One of the greatest moments of the show. Tears in our eyes. Also with Keith I think. The power of the fans, and the power of the Stones, combined. Then Keith said "I have a show to do", and he started "Slipping Away".

The next moment that will stay in my memory forever is the unique version of "Midnight Rambler". I mean it was great, it is always great, but as Mick was on the catwalk, walking backwards to the main stage, preparing to do his regular moves, the crowd took over the song. Everybody was singing the theme Mick just performed. Loud. Again and again. The crowd singing took over the song and they were singing for minutes. Keith came forward and backed up the singing with some riffs. Mick did not know what to do but he smiled and I could see he was amazed. Any version of "Midnight Rambler" will be so different from this one, and my only option to have something similar, is having my hopes for the third show here in Argentina on Saturday. So great. So unique.

During "Midnight Rambler" Mick is merging bits from "You Gotta Move" into the song. Not so much tonight, more the first night in Argentina actually, may be because the crowd was different tonight. Keith started "Tubling Dice" briefly, then stopped it, changed guitar, then they did "It's Only Rock'n Roll". The order of "Start Me Up" and "Brown Sugar" is now back in place so that the show is working perfect. They need the position they had tonight in order to build the momentup up to the very end.

Sasha Allen on "Gimme Shelter". As she walked down the catwalk singing "Gimme Shelter", she had the same rasping voice I remember from the original studio recording with Merry Clayton. A large great voice on a large great song from this great singer. Then she were dancing and singing tight with Mick on the B-stage.

I enjoyed being on the field. Just had to make sure to be ready every time there was lots of jumping and pushing. With some experience you do know exactly when that happens. Make sure your hands are up in the air, and follow the crowd. Out Of Control. Numerous times. Start Me Up. Sure. Many times early in the show, and all through Satisfaction of course. I love this crowd. My pictures are all crap, I gave up on holding the camera steady, and just enjoyed the performance without the camera in my hand.

So much to say about this show, but so hard to explain. I have seen the Stones many times in Argentina, this was my number nine, and there have been many great shows, many great crowds. Still, this one will I will remember as long as I live. It was unique. One of a kind. Can't wait until the 3rd show on Saturtday.
---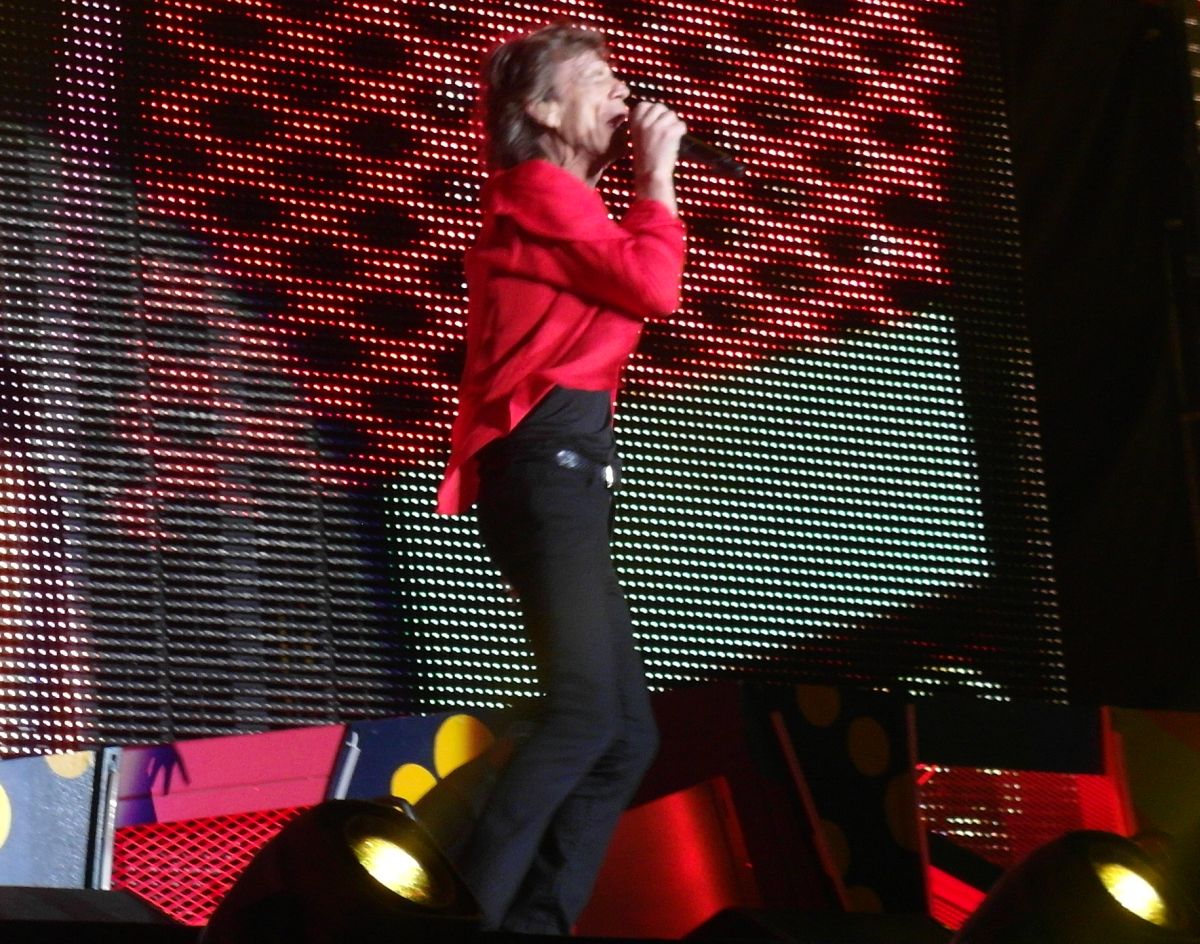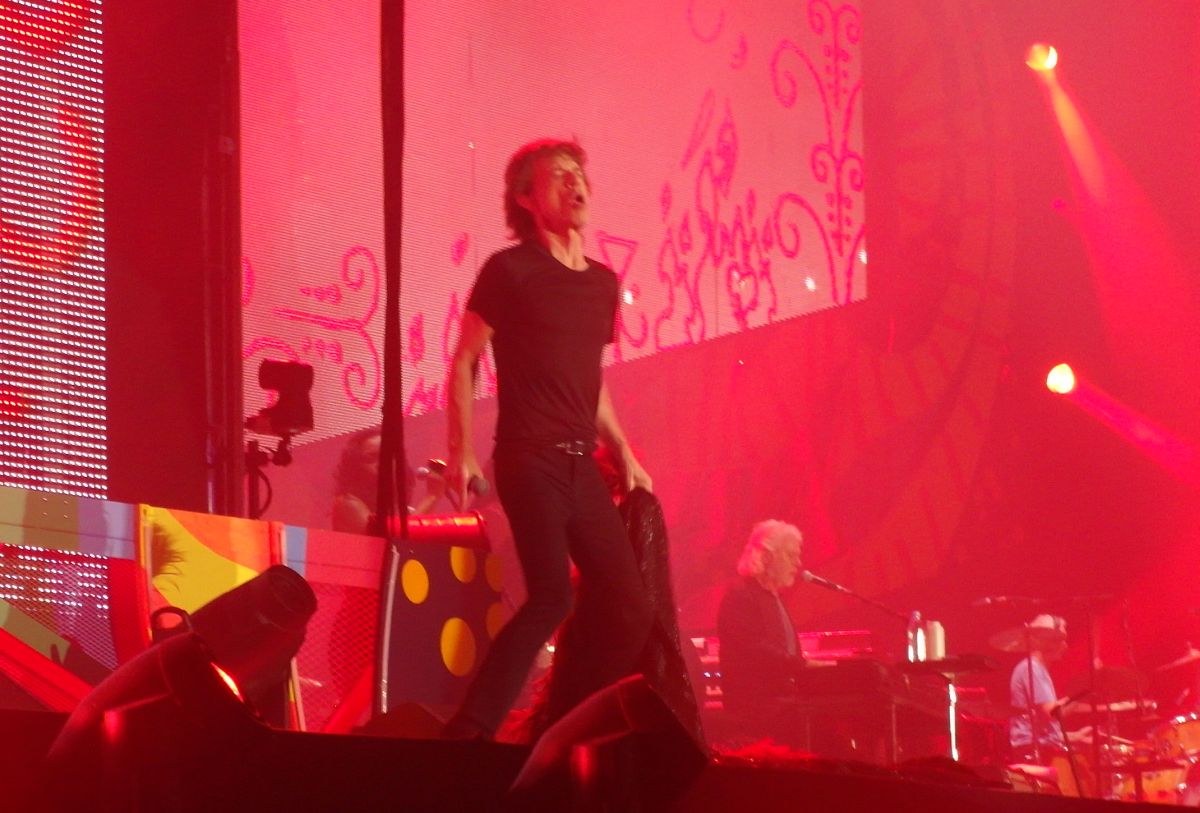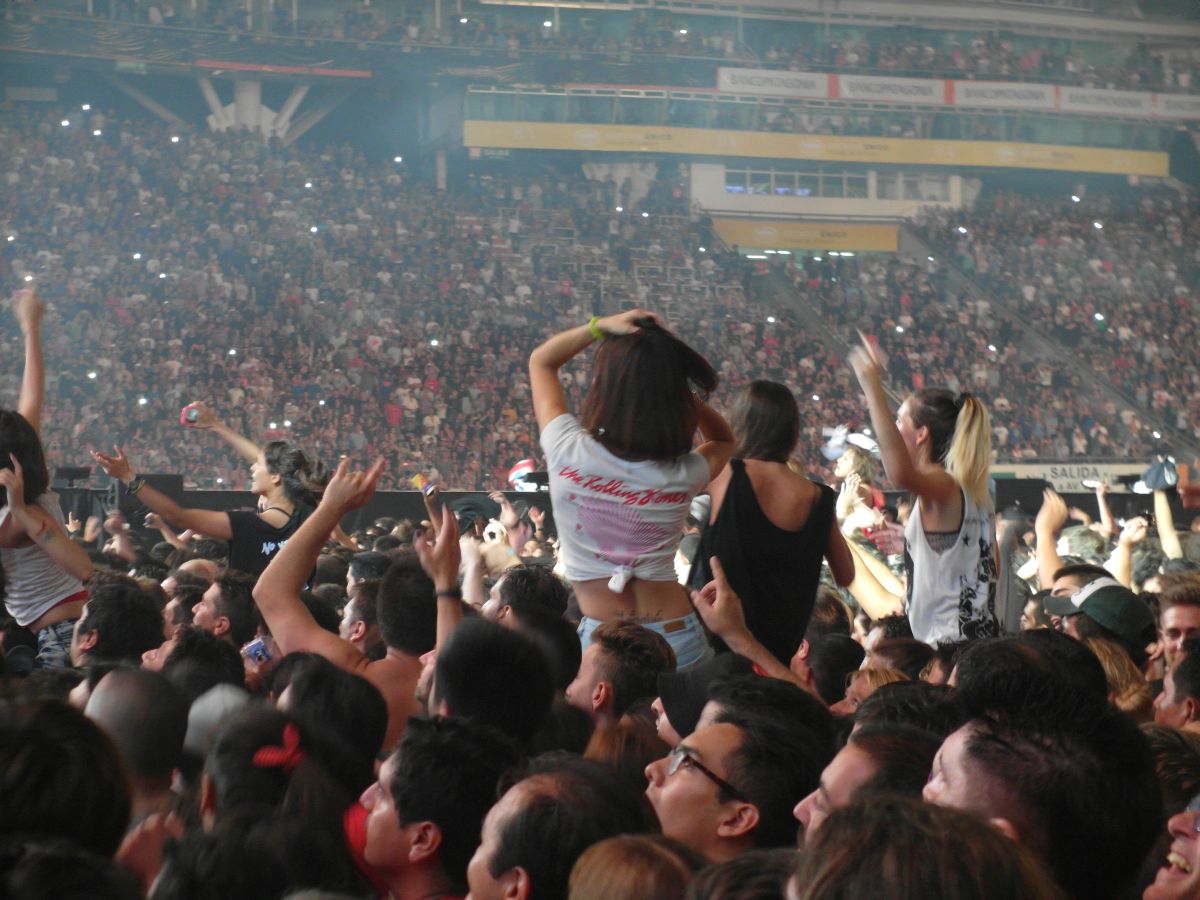 Photos by Bjornulf Vik
---
Review by Dean Goodman
You don't go to Argentina just to watch the Stones, you also go there to watch the crowd watching the Stones. And that's what I was happy to do tonight after erroneously being given a seat in the stand rather than in the pit. Also, I was still a little battered and bruised after the first show, so was happy to take it relatively easy.

It seems the Stones decided to take it easy as well. Keith wasn't at his best. Something was eating him, as evidenced by his near breakdown during the ultra-extended chanting before he began his surprise two-fer. Ronnie had to come over and make sure he was all right.

I can't remember the last time the Stones had to abort a song like they did when Keith erroneously started playing "Tumbling Dice" instead of "It's Only Rock 'n Roll." You'd think after all these years, like Pavlov's Dog, he would know that the big black hollow-body Gibson is the IORR guitar with the Chuck Berry sound.

His intro to "Paint It, Black" also seemed a little vegetarian. Technicians may have a better analysis. It was great to see him add "Slipping Away" and "Before They Make Me Run" even if he muffed his lines here and there. Oh well, nothing too serious unless something heavy is on his mind. And at least he remembered to sing on "Let's Spend the Night Together."

From my vantage point, it seemed the beautiful young people in the mosh pit were a little less frenetic than on Sunday. They pogoed to "Out of Control," maybe one of the biggest songs of the night with an extended intro, "Paint It, Black" and "Miss You" and some of the warhorses. But they seemed happier to devote their energy to singing.

And that's why "Midnight Rambler" clocked in at 16:15 (remember it was 12 minutes in Santiago). The fans basically took control of the song, leaving Mick to tell us that we could keep doing that all night. They also preempted Mick on the "Woo-Woo-Yeahs" on "Brown Sugar."

Still the GA folks were nowhere near as tame as the Americans around me, who were busy tweeting and messaging, then sat during the slow songs, and started filing out during "Sympathy for the Devil." Some of the locals a little behind me were barely more enthusiastic. Maybe it's just a midweek thing, or the heat. Or people just want to take in the spectacle with a certain amount of wide-eyed wonder.

I got more of a macro view of "Gimme Shelter," with Sasha and Mick doing their thing down the catwalk. Her strident "Rape! Murder!" rendition is truly spine-tingling, almost in a Wes Craven way. But then the tension immediately abates since she doesn't hit the traditional high notes at the very end. They need to think of a new way of getting around the issue. She looked great in a red pantsuit at the outset, matching Mick's red shirt, and then fishnet stockings later on.

As for the other new songs, "Angie" was the inevitable Internet choice over my preference for "Shine a Light." There seemed to be timing or earpiece issues, but I doubt the crowd cared. And then "Can't You Hear Me Knocking" was a pleasant surprise, with Ronnie tearing up the song. It's a pity Sally isn't here to see him because the crowd loves him. I think Mick introduced him as the "gato loco" (crazy cat). It's a pity Mick has stopped playing harp on that song.

Everyone went loco on "Satisfaction." Hopefully someone has video of the crowd erupting, and also video of Keith and Charlie taking a bow arm in arm on stage after Ronnie and Mick have left. That was a very cool way to end the show.
---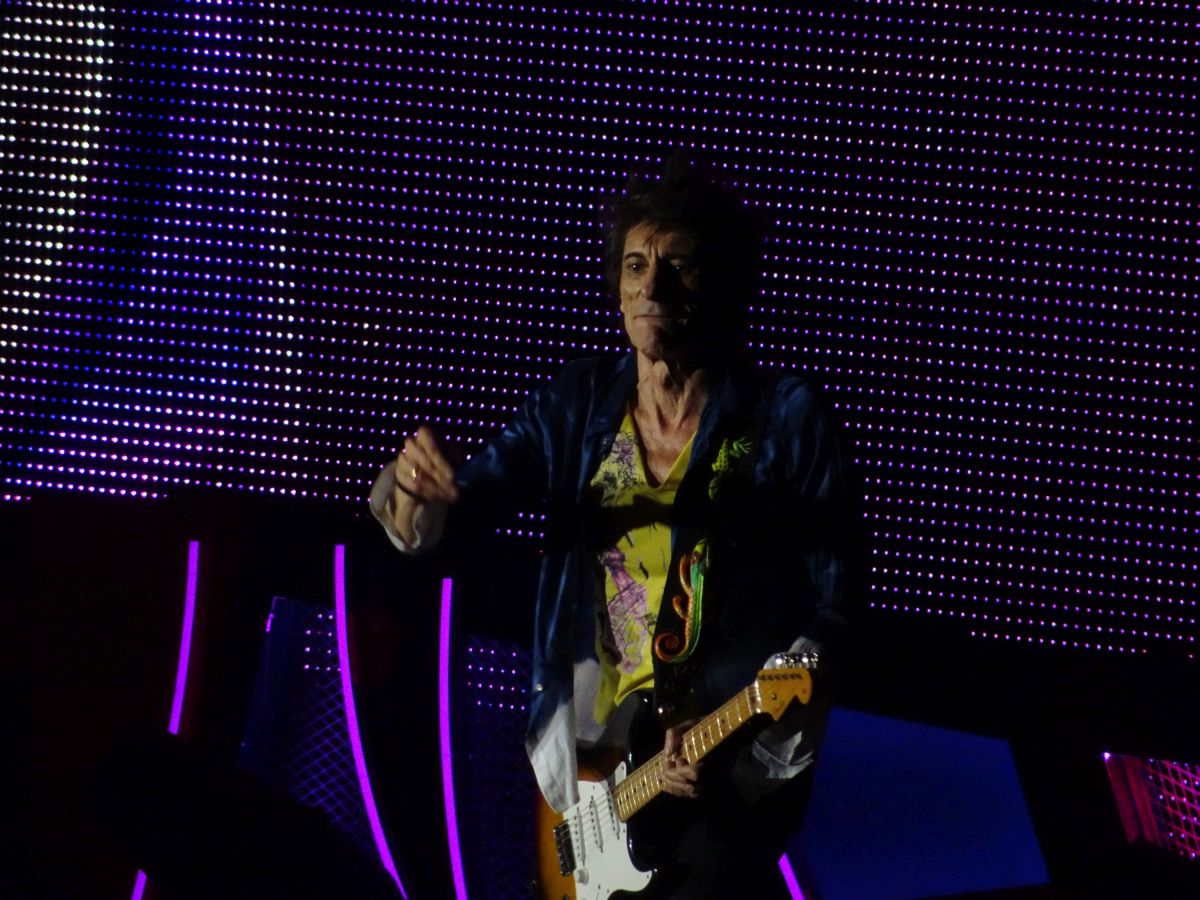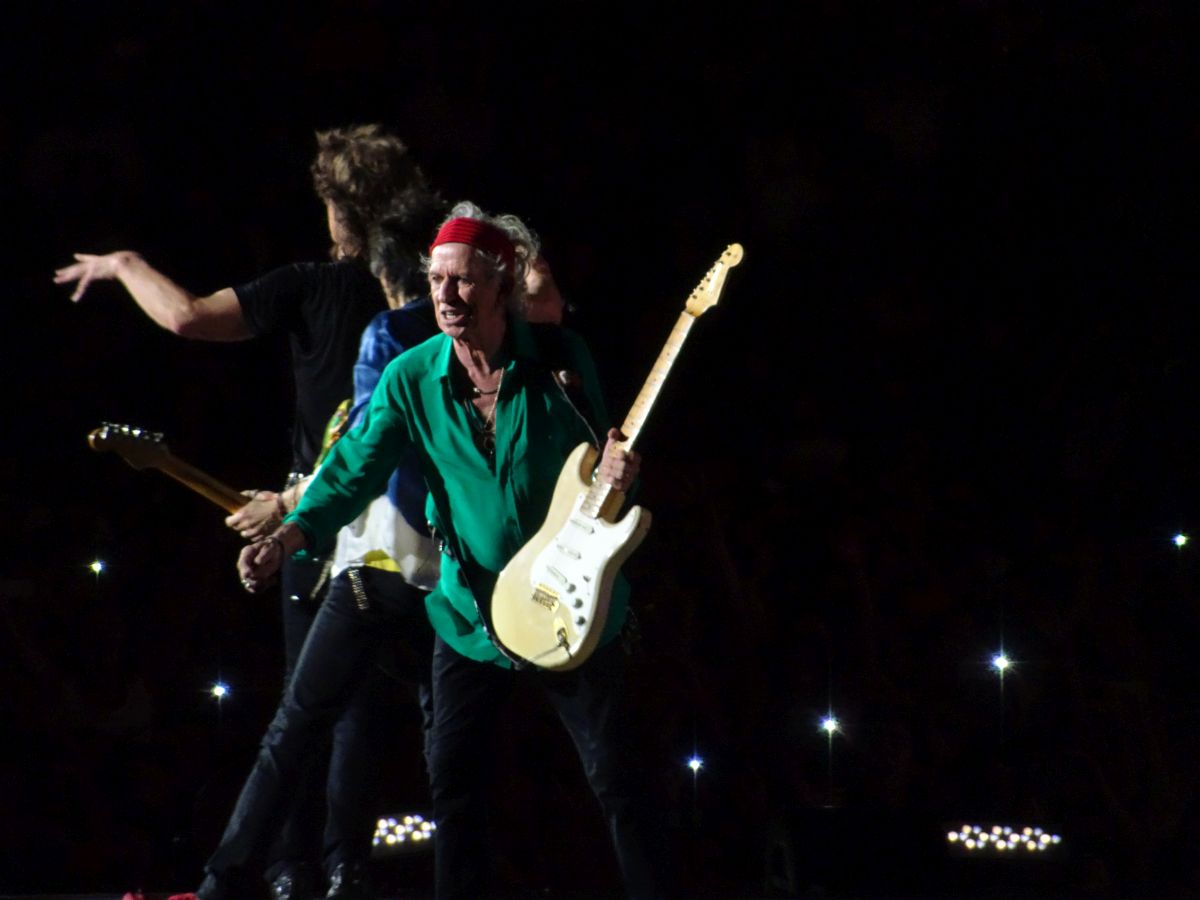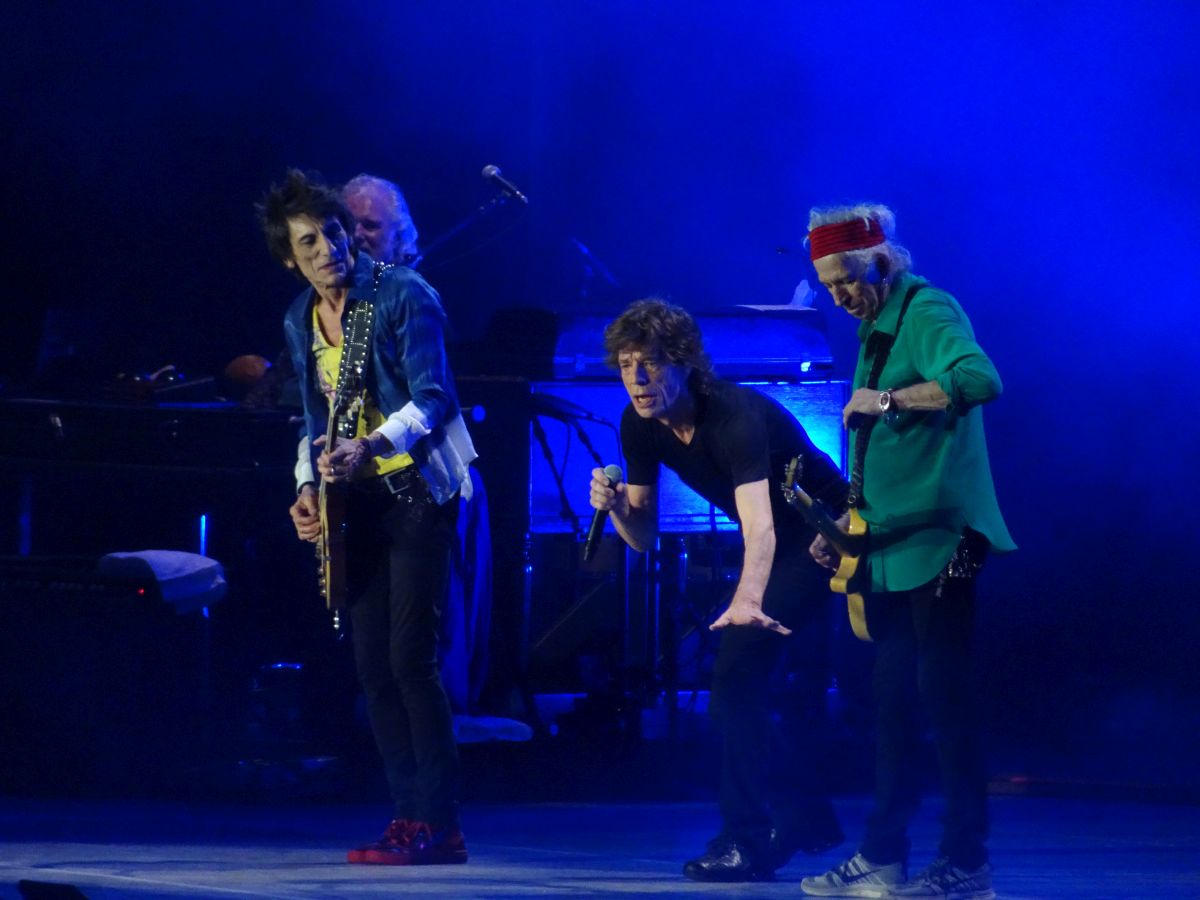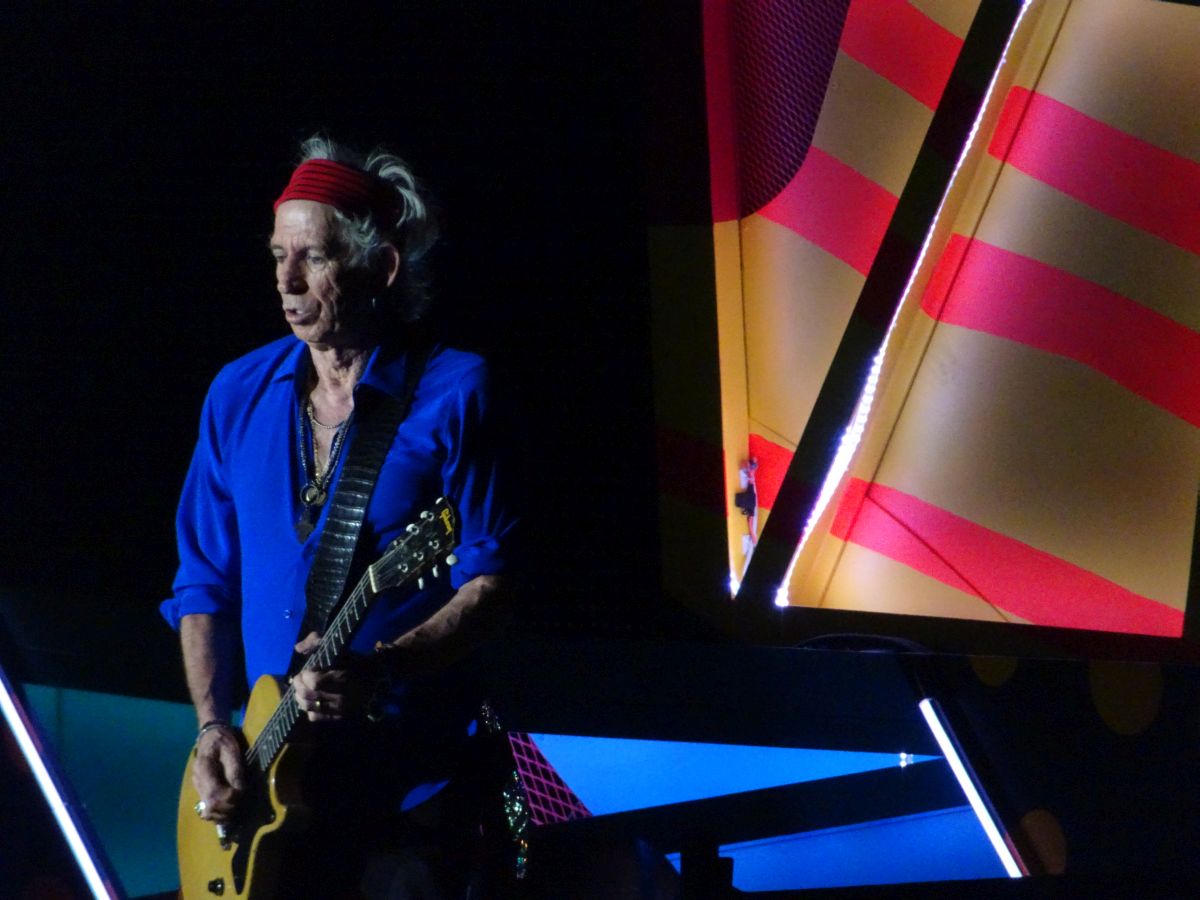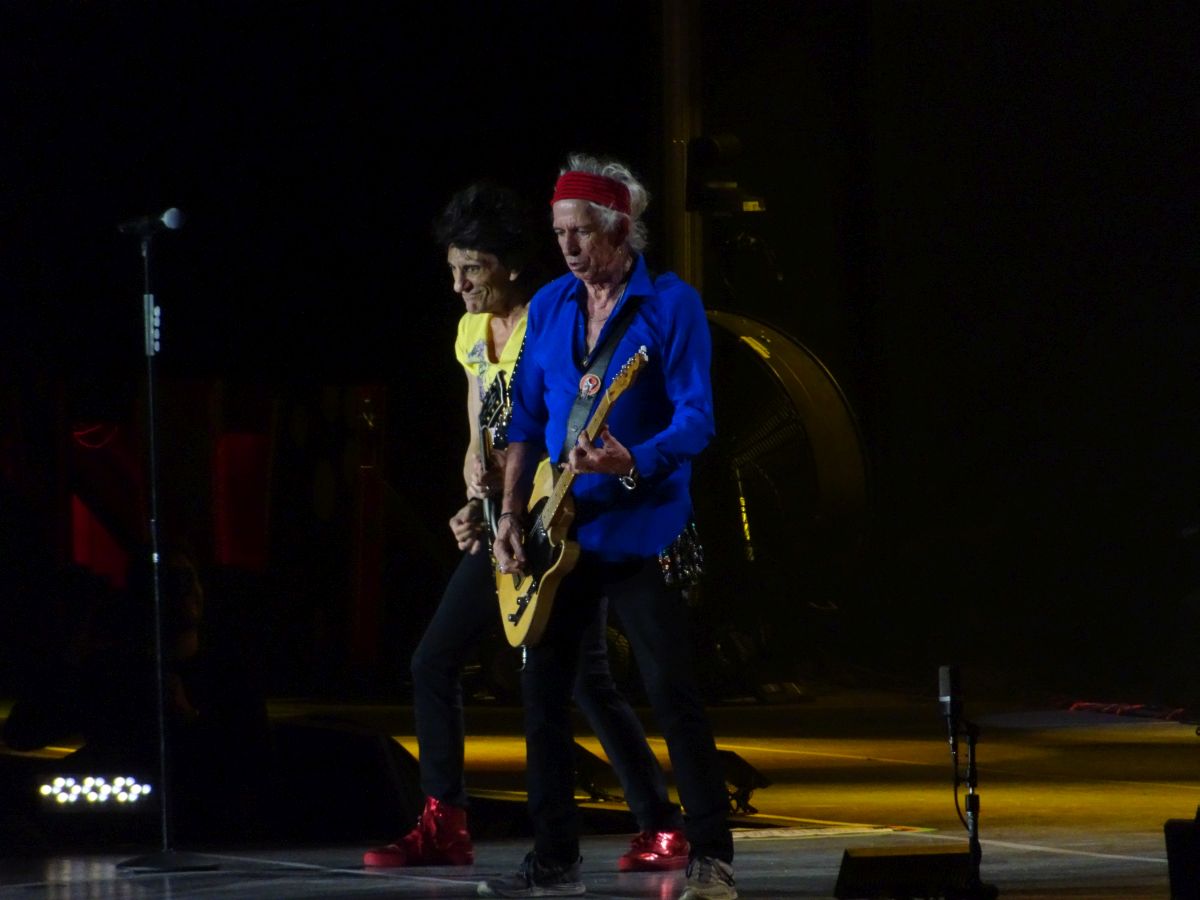 Photos by Hendrik Mulder
---
Review by Sjoerd Olrichs
We made it to Argentina and yes, we made it to La Plata! Right now we are on our way back to Buenos Aires, still "in shock" but highly satisfied, because La Plata gave us an experience we will not easy, if ever, forget: the Rolling Stones in Argentina!

The stadium was fully, and maybe even more than that, packed with possibly the most energetic Rolling Stones fans on this globe. Right from the start, when the first chords of Jumping Jack Flash left Keith Richards' guitar, we saw a wave, or should I say, tsunami of people taking control of the center field in a way I never saw before. And it appeared that even Keith was in trance, because while after a great rendition of Let's Spend The Night Together, It's Only Rock and Roll was next in line, he enthusiastically opened with Tumbling Dice. He was given a second chance and from there on the band was as smooth as ever.

Where Angie was the Internet choice, for me the surprise song was Can't You Hear Me Knocking. Mick was a little less "Out of Control" this time, but with hot weather and very dry air, I think it was a wise decision. From time to time even with goose bumps, it was great fun for this baby boomer to both watch and hear the mostly much younger Argentinos become one with the "Rollings" as they nickname the band all over the county. Mick, in his own unique way, easily managed to keep the Argentine fire burning in full. Songs like Paint it Black, Midnight Rambler, Start Me Up and Miss You again and again made the fans "crazy".

When Mick introduced the band, first Ronnie Wood received a great ovation, but when it was "Richaards'" turn, hell broke loose. It looked like the ovation lasted forever and Keith even lost it. He became emotional in a way I have never seen before and even Ronnie came toward him with a worried face to check if all was well with his pal. Luckily already a little during Slipping Away, but surely during Before They Make Run he refound himself completely. Confidence and big smiles.

What more to say? Brown Sugar: wow! You Can't Always Get What You Want: a beauty! Satisfaction: a final massive joint explosion! To the Argentina fans I can only say: you stole my heart ... forever! Muchos, muchos gracias! And to the Rolling Stones: please keep on rolling! What would I do without you?

It is just before 2 o'clock in the morning and we are back in our Buenos Aires hotel. All that remains is to hit the "send" button, take a quick shower and ... Buenos Noches!
---
Review by Alwyn Welch
My mate Hamzah had flown in from Wellington, and I'd come in from London: that's 27 hours of flights alone for our first trip to Argentina and our first Stones gigs in South America. 24 hours after arrival we were in the cauldron of the La Plata stadium, experiencing the passion and incredible energy of the Argentine Stones fans and to see first hand how that amplified the band's performance.

Talking of amplification, this must be the first Stones gig since 1976 when the PA needed to be turned-up a bit more. The crowd was that loud, at times you could miss little bits of the band. Staggering. Even for some of the travelling fans, people who have seen 50, 100, or more gigs, Buenos Aires is something very very special.

So let's get the negatives out of the way first. La Plata with little traffic is a 45 minute taxi ride from BA; getting back at midnight was over 2 hours. We missed some time at the bar (which closed at a silly early time…) and that fantastic buzz after the gig had eased off a little. And I really wanted Shine a Light as the voter's choice: but Angie worked to no real complaint. That's about it for the negatives.

After looking at videos from previous Argentine gigs we opted for seats: being in the middle of 30,000 fans in one mass on the floor of the stadium seemed too much. I was a little embarrassed by some folks I met after the gig who'd braved the crush and stayed at the front rail all the time. Its hard to describe the energy being expended. From the stands at times it looked like the ocean with people bouncing up and down, and waves of movement from back to front and then back again (thanks to Bjornulf for prompting that thought). Apparently many people needed to be carried out – its not surprising. I really haven't seen pogoing like that at the gig since The Clash in the 1977.

The gig started in the balmy La Plata air almost dead on time at 9pm with the thunderous riffs of JJF. The emotion got turned-up to maximum immediately and stayed there the whole time. I then knew we were in for a helluva night. And right on cue Chuck bashed-out the intro to Let's Spend The Night Together. I've always loved this for Keith's harmonies. It sounded great.

Then a bit of amusement when Keith started to play 'Dice when the set list obviously said IORR. I didn't notice if Pierre de B had given him the wrong guitar – I guess so: a rare slip. A few years ago that slip would have caused some tension on stage. Last night it was all grins and a re-start – like in the US in 2015, the boys are having a ball and those little twists keep them sharp and the adrenaline pumping.

Out of Control featured some great frenetic James Brownesque foot work and not for the first time you wonder how Mick has the energy for all this performance. I guess you can fill in your own answers on a postcard.

Then we had the big surprise of the evening. A brilliant version of CYHMK. By far and away the best version live I've heard, and that includes those with Mick Taylor. Keith's playing could have been cloned straight from the early 70s. Ronnie did a sparkling solo, close to the LP but not a pale imitation – full of colour and passion. Karl's solo again was flavoured by Bobby Keys' original but fresh and powerful: what a very nice man he is to meet in person. Overall a treat of a number.

The emotion and love of the crowd spilled-over during the band intros. Ronnie, then Charlie, received waves of love and Ole's. But for Keith it was something really special: I think it got to him and "touched his heart" as I swear I saw tears in his eyes. And with exquisite foresight we got a super version of Slipping Away, followed by a slightly loose version of BTMMR where either Keith or Ronnie got a little lost at one point. But the crowd loved it – this shows the human side of the band: this is not recorded backing tracks with some live vocals!! This is 150% proof Rock'n'Roll.

In Rambler I witnessed for the first time ever Mick losing control of the flow of the song. Usually he or Keith, occasional Chuck, act as a sort of conductor leading the changes, driving the song along. Here the crowd took control at one point. To smiles all around on stage the middle section was extended for while this blues opera piece was led by audience participation until prompted by a nod from Mick, Keith fired-up some power chords and normal service was resumed.

Others have commented this tour about a slightly Latin-flavoured sax solo from Tim Ries (another super guy) on Miss You: we had that treat again, following-on from Darryl's finger-stretching semi-solo – during which Keith was doing an impression of Darryl's facial concentration, teasing him. Shelter was another number where the guitar work was excellent: simple, effective, accurate. Sasha has the vocal power to carry it off, and charged off down the walkway by herself – this must be a bit of a nervous tour for her, walking on stage with these giants for the first time, but she has the voice and clearly the confidence to carry it off. No doubt plenty of encouragement and help from Bernard, towering over proceedings as usual.

At one point I thought Charlie looked tired (major panic set off in my head) but I'm not so sure on reflection. As always he and Darryl formed a great rhythm section and Charlie sounded on his usual top form. Drumming for well over 2 hours is a good test for anyone, let alone someone born in 1941.

The final few numbers were a bit of a blur. I'm not sure if it is the predictability of what's next, or the familiarity of the songs, or the thoughts buzzing around my head (or last night the thoughts of the imminent journey back to BA). None of that for the locals – just a massive set of cheers, applause, admiration for the choir (as ever well drilled by Matt Clifford, who seems to be playing more and more keyboards as well as his headlining French horn).

And then it was over: I think Chuck had played a few bars from Don't Cry for me Argentina at one point – hard to hear over the crowd and I suspect for the amusement of the on-stage ensemble. Well there was no crying last night, except for enjoyment. Walking out the atmosphere was electric, the people ultra friendly – actually just like some of the seriously serious fans I have met in the last couple of days. We are now re-charging the batteries for Saturday's onslaught of Stones passion at the next gig. What a privilege to be able to come down here and be part of Ole Ole Ole Ole in Buenos Aires.
---
Review by Rodrigo Royan
I went with my younger sister Chantal (26), her first Stones show. She can't believe to see these older guys doing the best show that she saw in his life!!!. We do take the same bus that I've took in the first show, that go really fast to La Plata. But there we do take longer to get inside the stadium cause many people go late since It was a working day.

First gig in Campo (Field) location. It was AMAZING!!! just remember and feel as when I was younger back In '95. Jumping an moving by any way as a bottle in the ocean (as says Bjornulf). Yesterday was Keith's night, he can't believe such ovation before an AWESOME Slipping Away version!. Even Mick looks really happy with the Argentinean crowd. Everyone had his moment in the whole show, Charlie powerful as always, that you can't believe at his age how keep rolling as always. Ronnie just AMAZING his solos getting better every night, Can't Hear Me Knocking was a big surprise, great as I do remember In Atlanta 2015. Also Ron get his glorious moment at Midnight Rambler, one of the best version that I heard in my life!

Five songs changed versus the first show. Sasha getting more confidence each night to do a GREAT gimme Shelter version! Satisfaction… again was like a faster train!!

We do return to BA really happy with a big smile in our faces !!

Can't wait to see my daughters faces In the Saturday show with my wife and two daughters (8 & 11)
---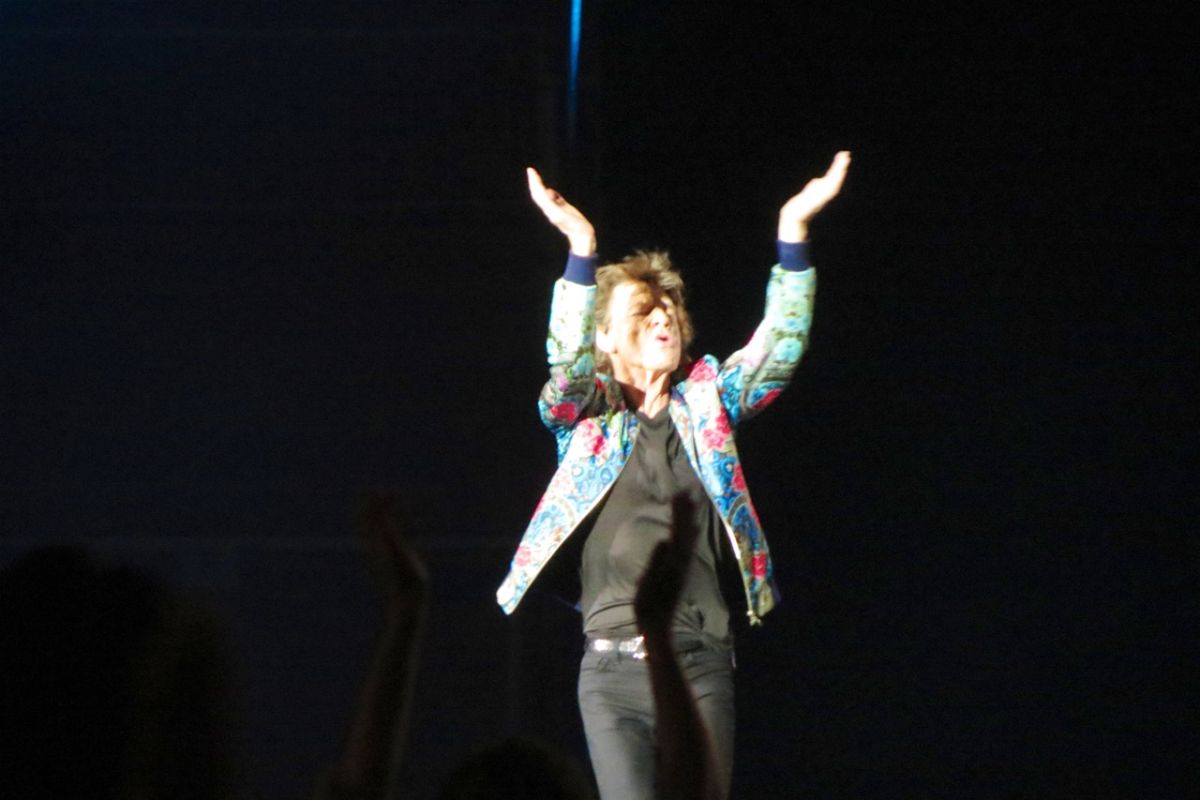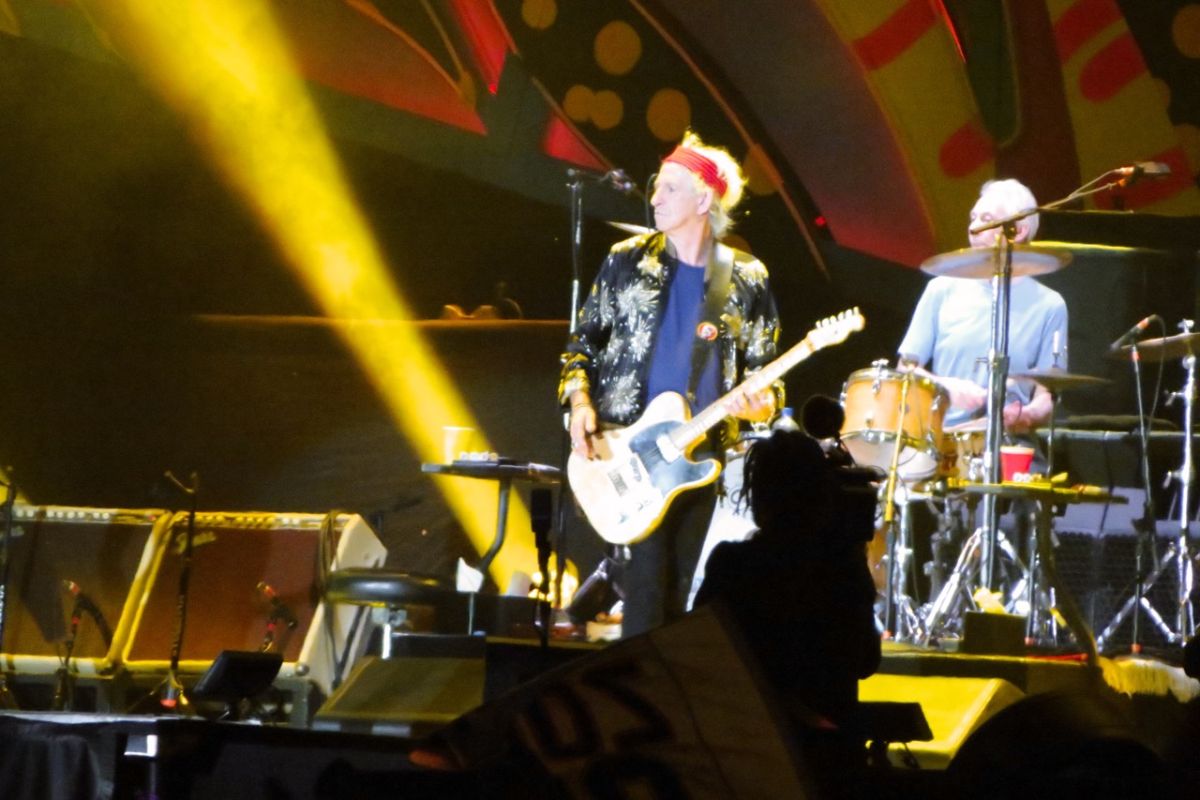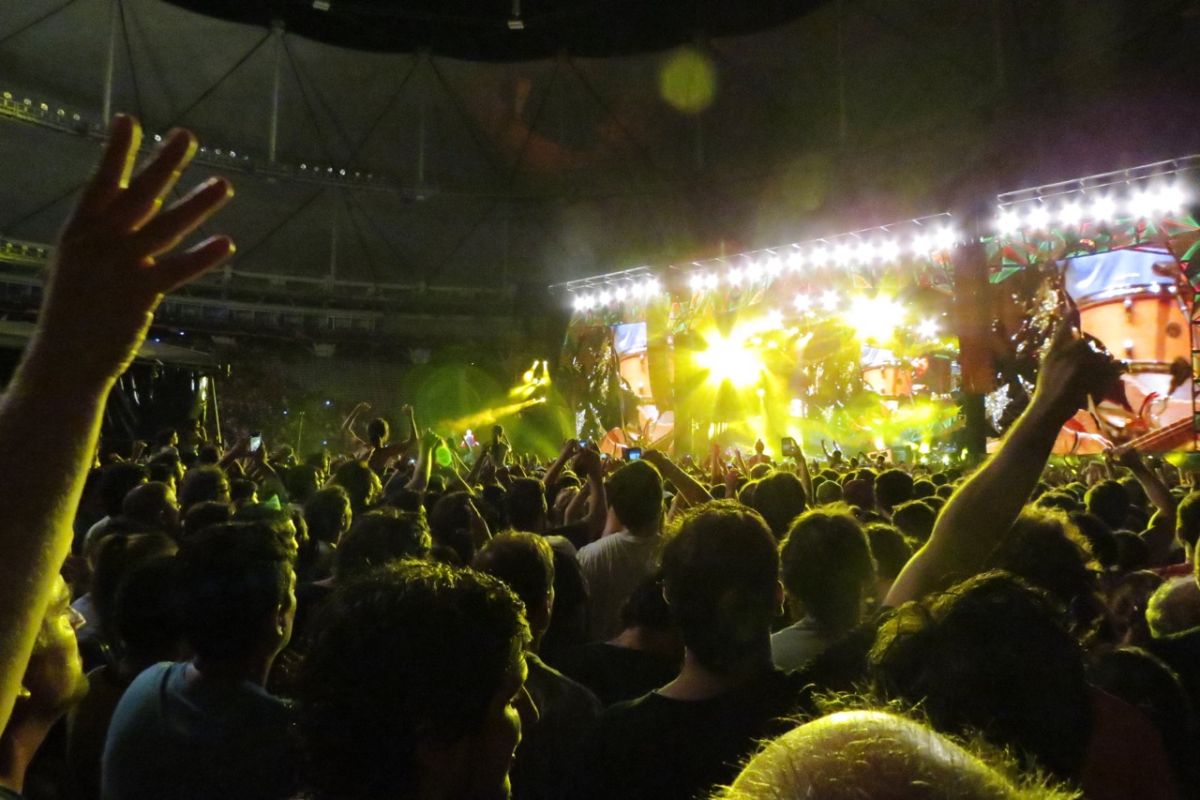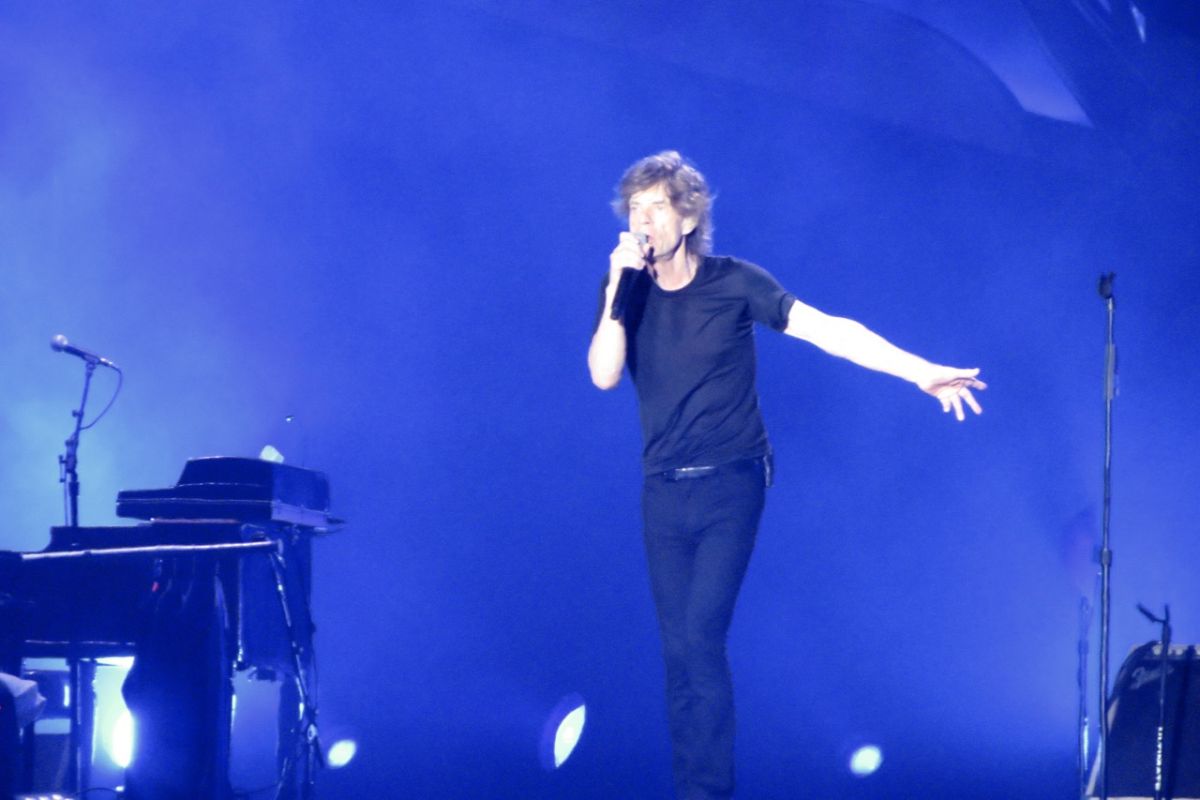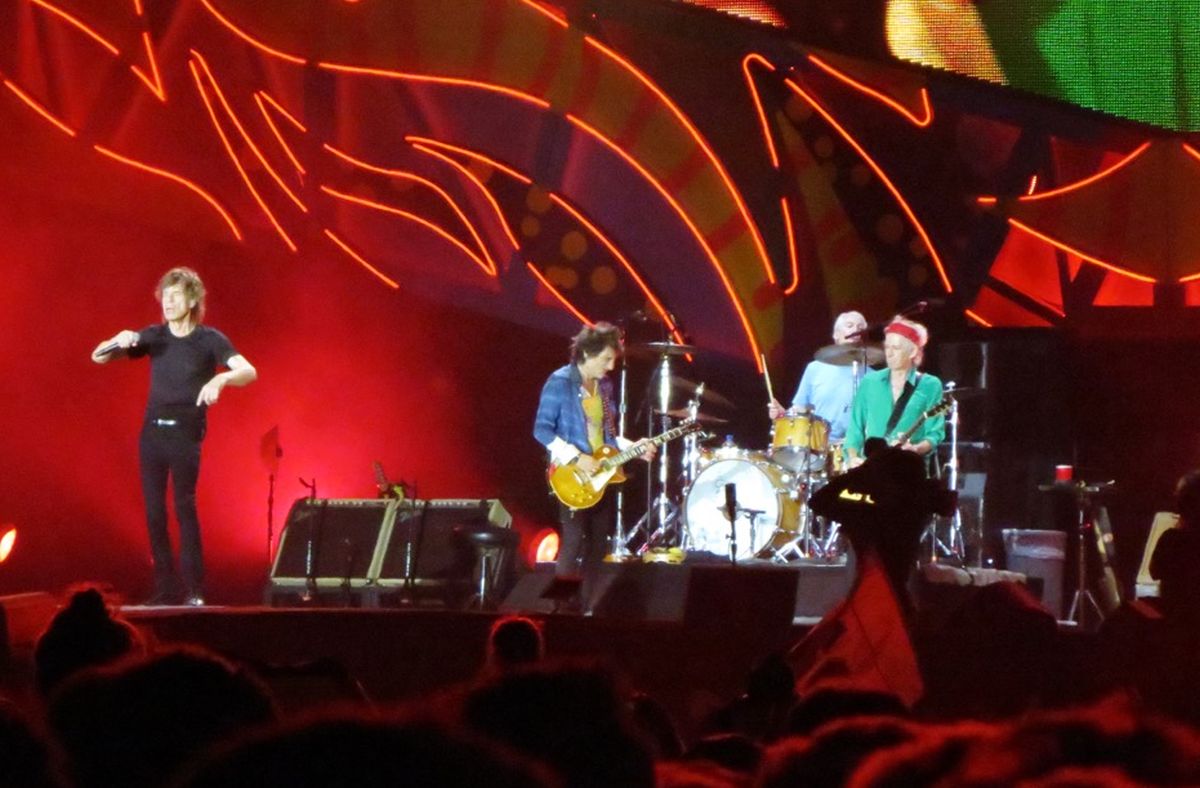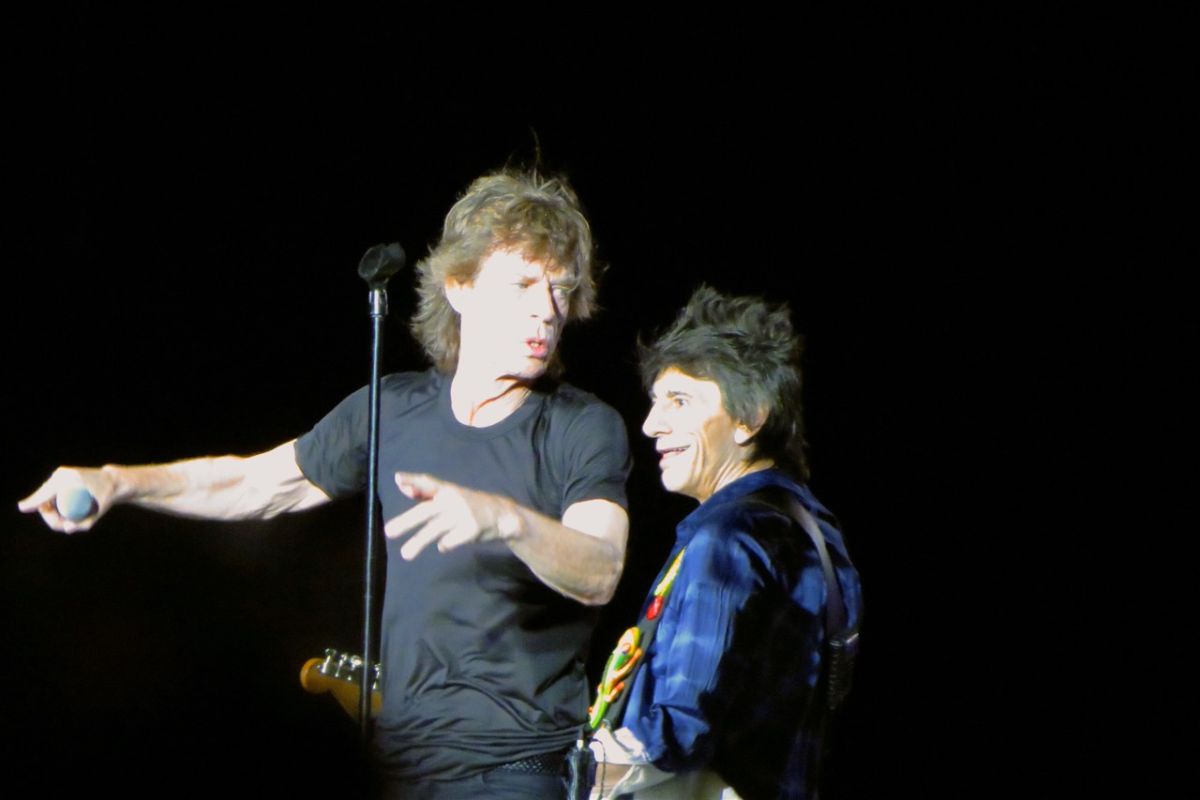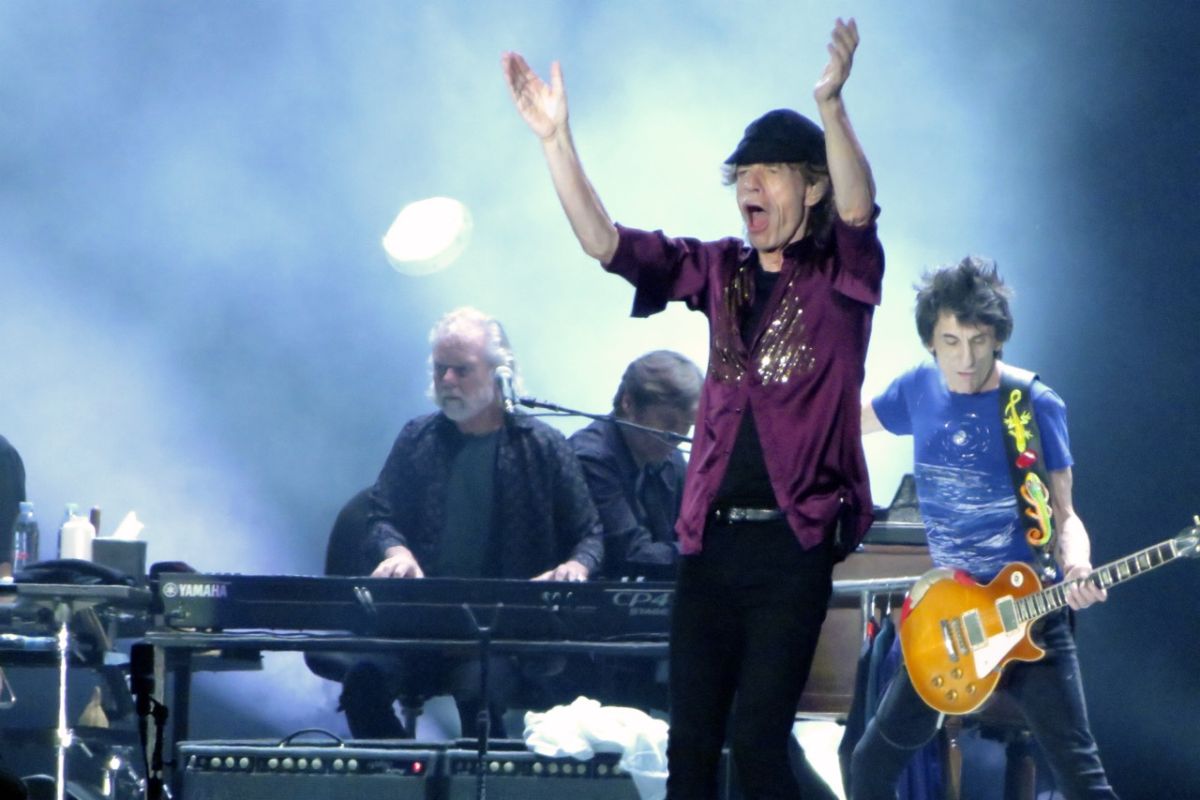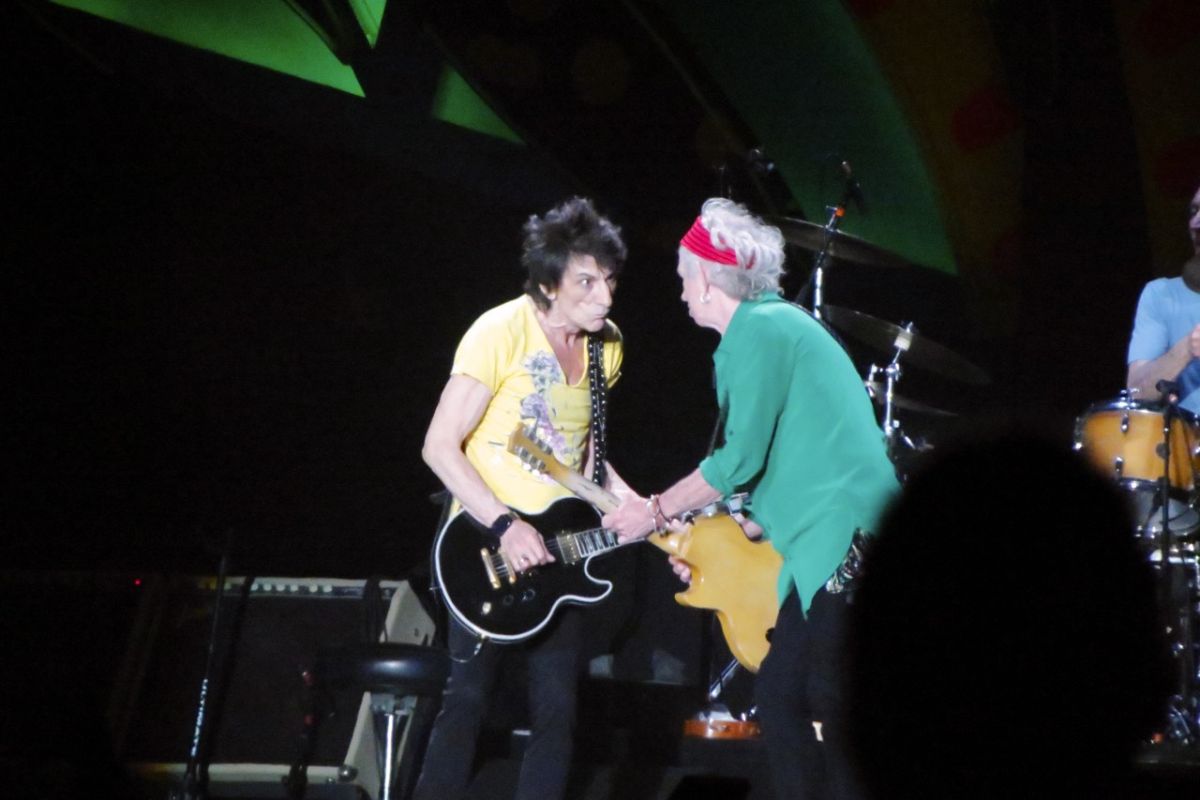 Photos by Rodrigo Royan
---
Review by Marcelo Sonaglioni
The Stones' second show in La Plata ended up being a box of great surprises and one of the best I've ever seen, take my word for that. For a start, this time the weather was quite cool and we had a beautiful breeze all through the show, unlike the first night, when we were all soaking wet because of the heavy humidity and light rain.

First surprise was the band opened with JJ Flash and not Start Me Up, a fantastic version which got the whole place on fire. Then Keith started Tumbling Dice but suddenly Mick had to stop him as second song was meant to be IORR. I believe he got the wrong guitar, that what confused him. Whatever, he did a 100% Chuck Berry guitar solo during the song, as usual, but this was too great to put up in words, and it was becoming better and better. It really was SOME show.

Then came Let's Spend the Night Together, second surprise. The 'vote' song ended up being Angie, with Keith on acoustic (I knew that everybody would have voted for the most 'singalong' song of the four proposed, too bad it wasn't 'Shine A Light, my choice) Third surprise was Can't You Hear Me Knockin', which I believe was never ever played here live. Ronnie's solo was amazing, very much like Mick Taylor's original, but with Woody's own touch of flavour. Karl Denson's sax solo was great as well, although it will always be more jazzy, and not with that Bobby rowdy original sound we always loved, he's missed very much. Earlier on he'd also referred to la Plata's rival football teams (Estudiates and Gimnasia), saying that "but tonight we are the local ones".

Then came the band intros. Both Ronnie and Charlie got huge ones again (Mick introduced Ronnie as "the Loco Gatti of Rock", and Charlie as "Alfredo Di Stéfano" (both cases referring to famous Argentinian football playes from the golden years), but Keith's introduction was really something. I've never ever saw such a thing with Keith before. When he introduced Keith, I believe the whole "Richards! Richards!" singalong ovation lasted about 10 minutes non-stop, the audience didn't want him to go on. So Keith fell down on his knees, he looked clearly moved, and I bet to say there were tears on his eyes, you can tell by his eye makeup.

Next surprise was Slipping Away followed by Before They Make Me Run and then, with Mick back onstage, we got a really long version of Midnight Rambler, which keeps getting better and better as shows go by. And then came the string of hits we get for every day, no need to mention them now.

Once again, this was one of the best Stones' show I ever saw, and once again you realized there wasn't any better place to stay in the whole world, at least for those unforgettable 150 minutes.
---
Review by Gricha Safarian
It's great to discover Buenos Aires with the Stones. After over 28 hours in 3 different planes to make it here from Saigon on Feb 7th, I quickly moved to La Plata to get a good spot on the field and, gosh, immediately understood why every true Stones amateur has to tick Argentina on his gig list at least once in a life time. This crowd is total madness. I've had my load of concerts, not only the Stones, and I've been in crazy crowds before but this is a different league. It's like having to give away control of your body, hoping that by the time the show is over it is still in a single, unbroken and alive piece…..

It was scary at times and I could not take it up to the end so I retreated at some stage to a place where it was decently crazy. I have to say that for the first show I was almost more observant on what was happening on the field than on stage.

It's always nice to attend Rolling Stones when they are in residence for a few shows. The first one is the benchmark and the next shows get really different, like they evolve into something more and more mature.

While the set list of the first show was enriched with the Angelina Jolie song, followed by a great wild horses, the rest was pretty business as usual. Keith was a bit messy at time and flamboyant at other, Stones are always forgiven anyway……

The second show of February 10th, my birthday (look what I got from the hotel), was even wilder on the field and, I have to say, from time to time more aggressive than "bon enfant". Some people will walk on you if you don't move away from their path to the front of the stage, and I'm talking hundreds of people, not a few. Maybe these were the same as the hundreds evacuated (at the pace of one every minute) to the emergency tent all along the concert. Go figure…!

For those who remember my review of the Singapore show two years ago, I took my son to the gig yesterday again and three people tried to escalate his wheelchair…. Back to the music, not entering in the eternal set list debate, I really liked CYHMK on this second show and I loved the moment when it was Keith's turn and he let the crowd sing its enthusiasm for a long time. Keith was definitely happy. This crowd can sing, loud very very loud and in tune!

I definitely look forward for the third and last show, if it turns out like the third Tokyo Dome show of 2014, it will be a blast both on stage and in the public….
---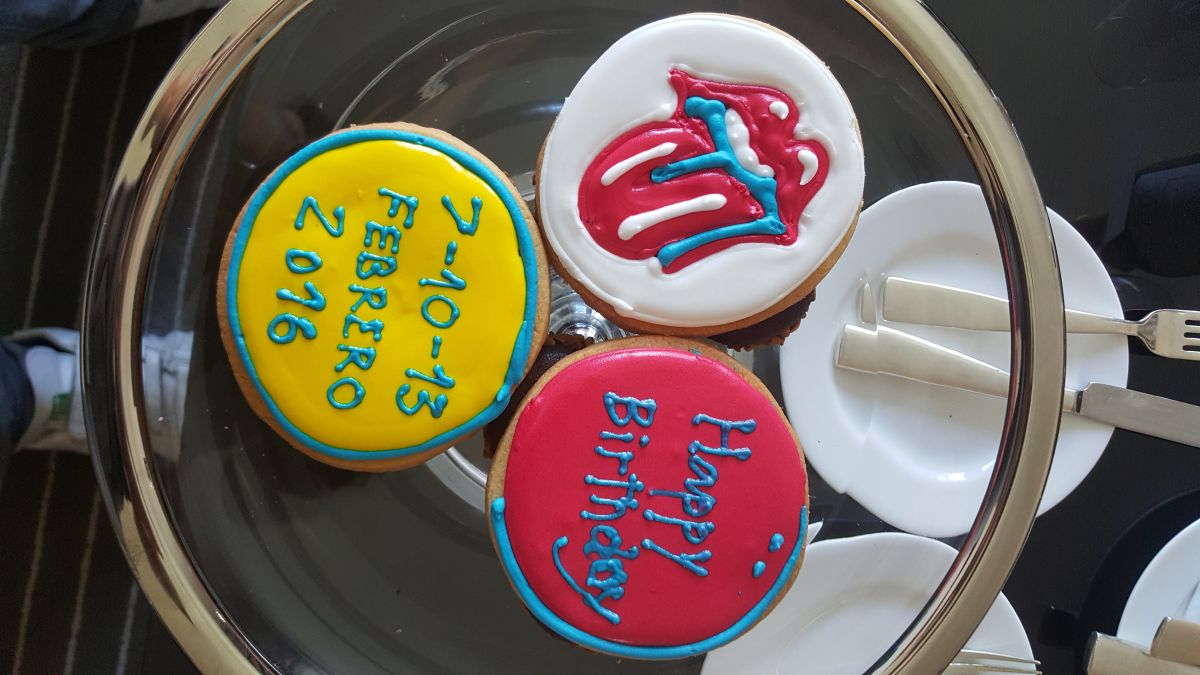 Photo by Gricha Safarian
---
Links
---
This page will change over the next few days, as you and other fans send reviews, set lists and reports. Please send your e-mail to IORR. Thanks! For details and great photos from the Rolling Stones and their World Tour get the IORR magazines.




It's Only Rock'n Roll 1980 - 2016
© The Rolling Stones Fan Club Of Europe