---
These are the latest Rolling Stones news and updates for you! IORR is a non profit fan club run by fans for fans. All parts of the It's Only Rock'n Roll web site is copyright of The Rolling Stones Fan Club. When using information from this site, please include a reference to IORR and the main web address www.iorr.org.
---
---
The Rolling Stones
Allphones Arena
Sydney, Australia
Wednesday, November 12, 2014
---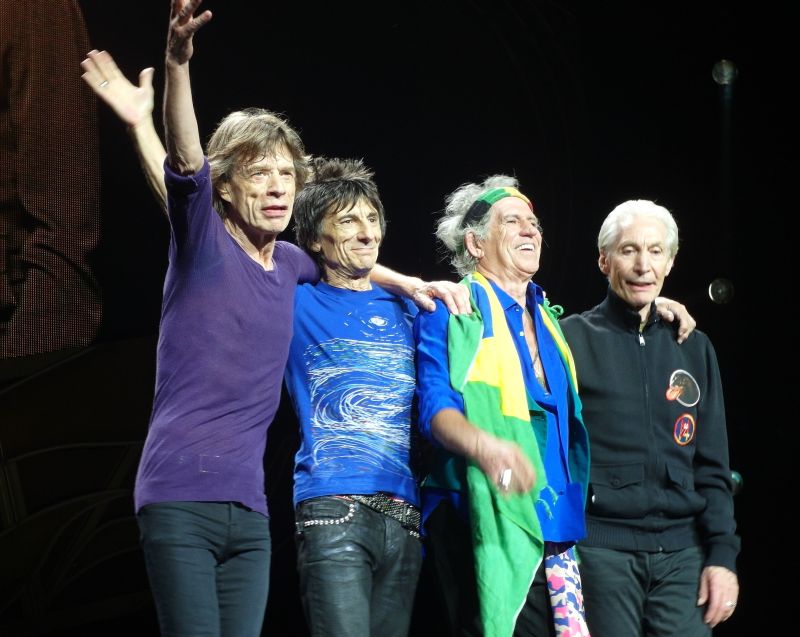 Photo by Bjornulf Vik
---
The set list
Jumping Jack Flash
It's Only Rock'n Roll
Respectable
Tumbling Dice
Sweet Virginia (by request)
Bitch
Paint It Black
Honky Tonk Women
--- Band introductions
You Got The Silver (Keith)
Before They Make Me Run (Keith)
Happy (Keith)
Midnight Rambler (with Mick Taylor)
Miss You
Gimme Shelter
Start Me Up
Sympathy For The Devil
Brown Sugar
--- Band off stage
You Can't Always Get What You Want (with choir)
Satisfaction (with Mick Taylor)
---
Show start :  8:30pm
Show end   : 10:31pm

---
---
Review by Woody
I haven't seen them since 2007 and after the Hanging Rock Show being cancelled twice I got tickets for the Hunter Valley show but living in Sydney and having them play in my town and not go is of course not an option so I got a ticket yesterday. Allphones arena must be one of the cleanest and sterile places I've ever seen a concert at. I'm used to the Amsterdam arena where for the whole show a mist of weed smoke is hanging over the pit area smiling smiley Everybody walked in, took their seats, lights went down and on with the show. No opening act, built up, all very sterile and civilised.

Jumping Jack Flash: Sounded great. Guitars were very clear and high in the mix and Keith was very loud. Yeeeaaaah!

IORR: Crowd liked it, good version. Keith solo was minimal.

Respectable: Love this song so very pleased with this little surprise. Ronnie was great on this and seemed in a great mood all night. Short, tight version.

Tumbling Dice: All good. Crowd enjoyed it.

Sweet Virginia: Voted for this one. Keith and Ronnie both played electric. Ronnie had some nice fills on this one. Very nice to hear it again.

Bitch: Another surprise and one of my favourites again! Nice version, horns were too low in the mix. Jagger messed up the second part of the song a bit which was very entertaining. He saved his voice on the end bit and Lisa and Bernard just did the "Heeeey Heey Heey". All good. I'd rather have him save his voice a bit and make the next gig.

Paint it Black: Another surprise! This was my first single I bought when I was about ten years old in 1990 in Holland. It was a big hit in Holland back then because it was the soundtrack of the tv show Tour of Duty. Keith messed up the intro a bit and didn't play all the notes on the last bit of the intro but just the main ones. The crowd loved this one. They should keep it in the set list!

Honky Tonk Women: Another crowd favourite.I used to get bored with this song a little bit but I love the crowd participation. Great for the atmosphere.

You Got the Silver: Awesome version!!!! Keith sounded great and Ronnie played beautifully. Easily beats the Shine A Light version and hands down the best version of this song I've heard.

Before They Make Me Run: Again Keith was smoking!!!!! Never heard him sing so well. The guitars were killing it. Great solo by Ronnie, very tight version. Keith and Ronnie simultaneously solo'd at the end and it sounded great.

Happy: Keith "I'm on extra duty tonight" Another great tight version. Keith's voice was great tonight. I realised listening to this that I could easily listen to Keith sing for the rest of the night. He was very entertaining.

Midnight Rambler: The one I was waiting for for two years. My favourite live song and I couldn't wait to see it with Taylor. They rocked! I haven't heard all the other versions so I can't say where it ranked among them but, like all of them, it was just great. They joked around quite a bit with each other. Taylor was having some fun with Jagger during their guitar/harp solo. He kept pushing him and smiling to great amusement of the crowd. During the middle bit the crowd started clapping along and Jagger joined in and the clapping went faster and faster like crowds do before the show. This to great amusement of Jagget "that was different". Ronnies solo at the end bit rocked. Very clear sound from where I was sitting and they had great fun looking at each other waiting for the signal to go into the last bit that ends the song.

Miss You: Unlike a lot of people on this board, I love this song, especially on this tour with Darryl's solo. Crowd pleaser for sure! Jagger:"You know sometimes... Sometimes I lose my voice and sometimes.... I want to play the base like Darryl!!!!"

Gimme Shelter: Powerful version to say the least. Crowd loved it, Lisa was great, Keith's solo again was quite minimal but it didn't matter.

Start Me Up. This is usually the time in the show where my interest goes down a bit because I've heard the warhorse section too many times by now but I love how the whole momentum of the show goes up because the crowd loves those songs. Stellar version, Ronnie was running around the catwalk during his solo and Keith was joking around with Darryl.

Sympathy for the Devil: Not the best version I've seen and Keith had a very minimal solo whilst walking around the catwalk but he made up for it once he got back to the stage. They messed up the ending a bit which they all had a laugh about.

Brown Sugar: Stellar version. The saxophone solo was pretty much note for note but he made a couple minor mistakes to great delight of Keith who gave him a great smile at the end. Keith also was fooling around a bit with the rhythm at the end. he played the G chord a bit more like a blues shuffle which gave the song a different feel, a bit more 50's Buddy Holly sound. Everybody seemed to like and joined in. New to me but maybe he has been doing this at previous shows.

You Can't always Get What You Want: I love the choir and the way they play it now. Very beautiful. Jagger forgot to thank the choir at end which was funny because they clearly got told to wait before walking of until he thanks them. Ronnie reminded him, he laughed and thanked them.

Satisfaction: Crowd pleaser for sure. I thought the crowd was quite tame all evening but they definitely were loud at the end and kept cheering them on during the final bowl and after they left the stage.

All in all a great show. Nothing out of the ordinary other then a nice mix up on the set list and three terrific Keith songs. Jagger was obviously saving his voice but he still sounded great. Keith's solo's were minimal but I didn't mind because his rhythm playing was awesome and he was in a great mood all night. Ronnie was having a great time and playing so well. I've seen them since '98 and he is playing the best from what I've heard. Charlie is a machine, just perfect. They all seemed in great spirits and I can't wait until the Hunter Valley show ion Saturday!!!
---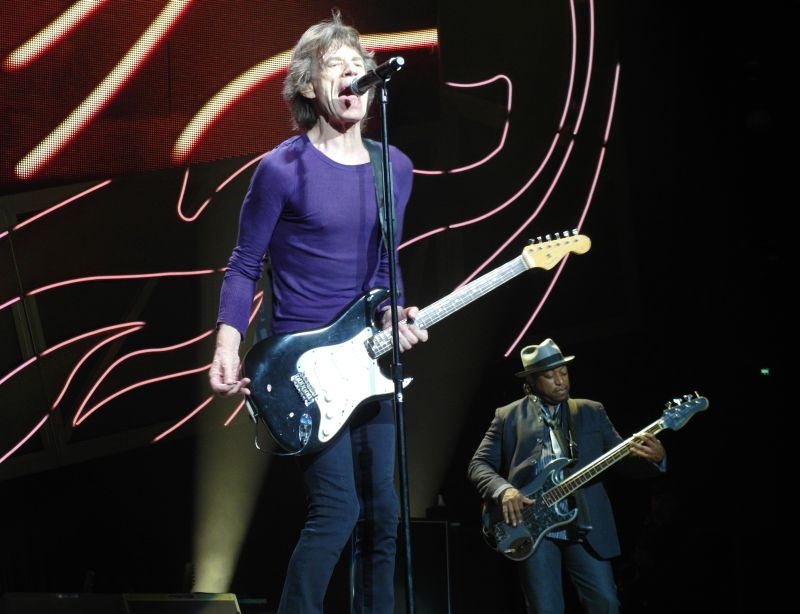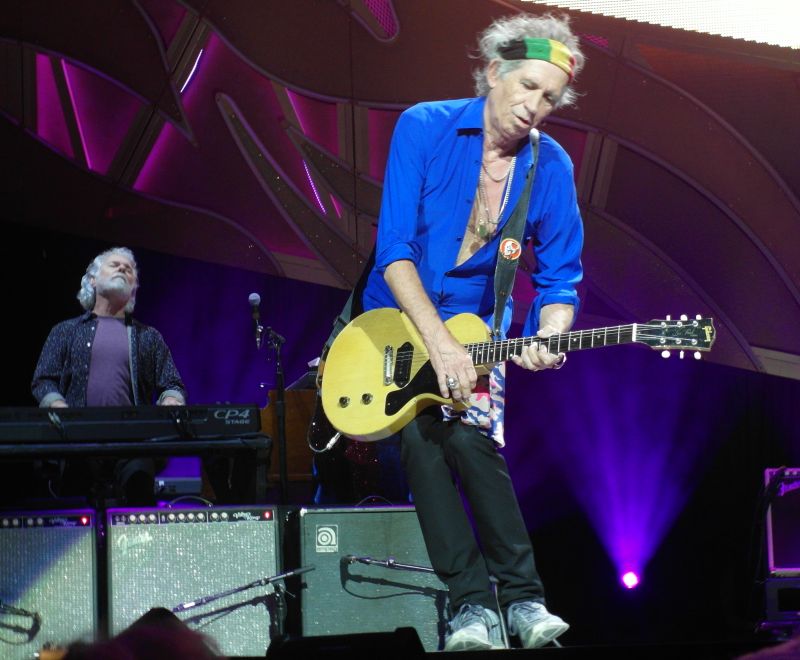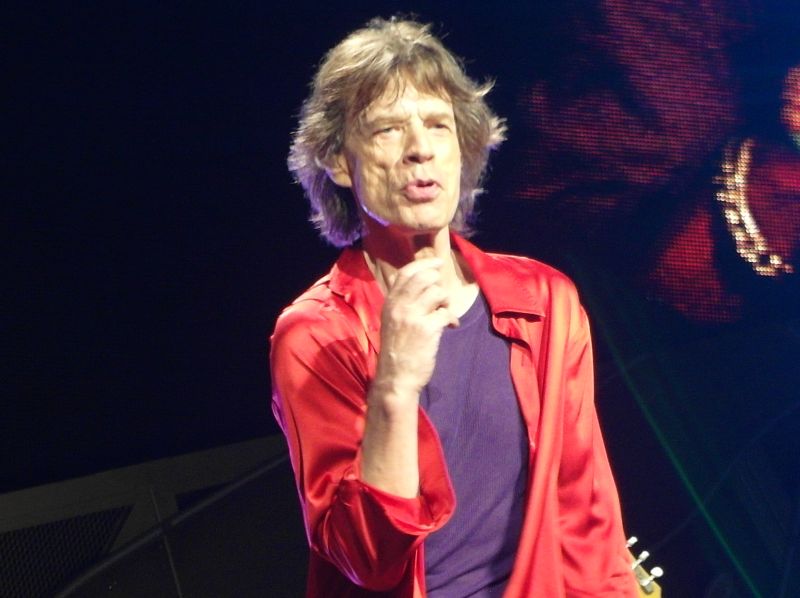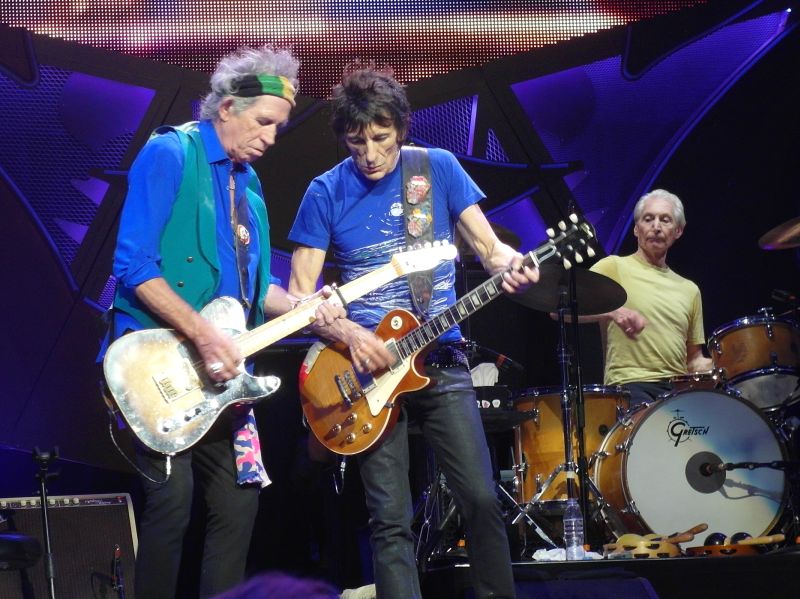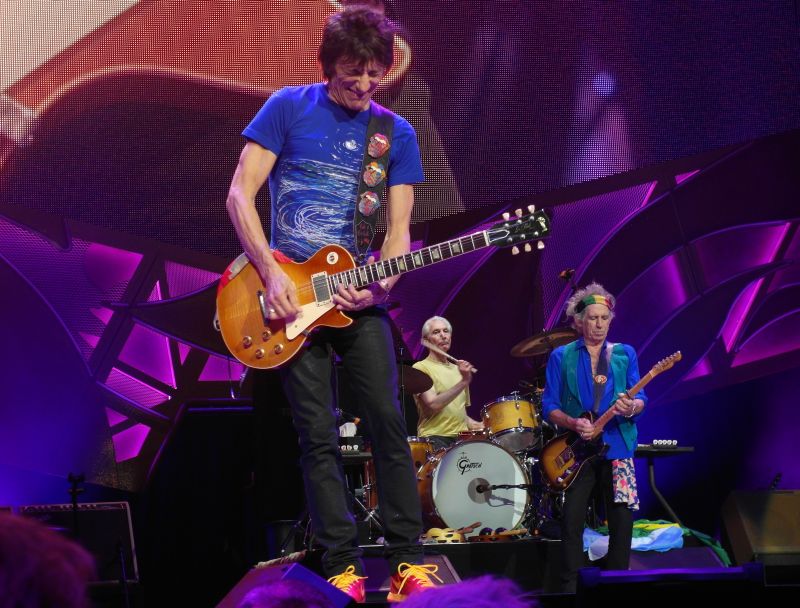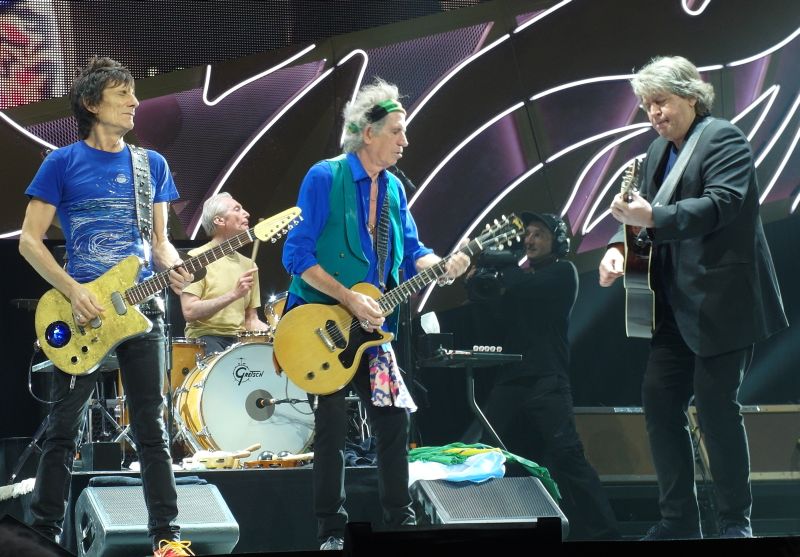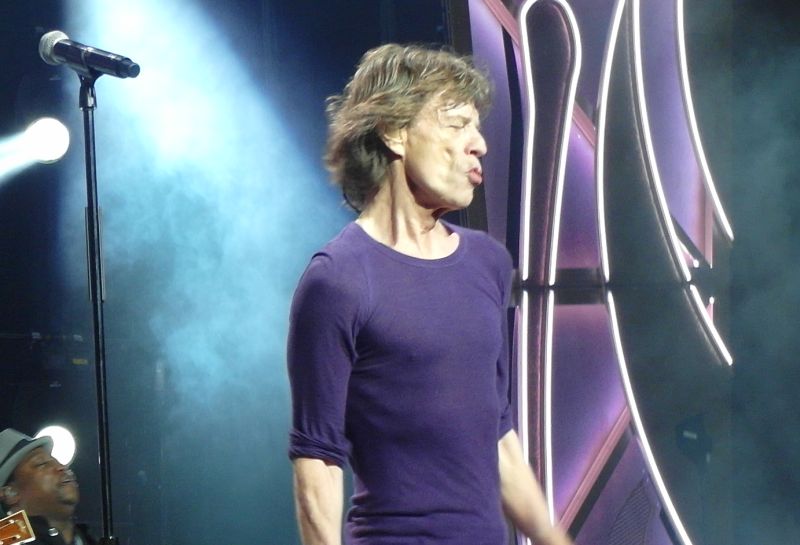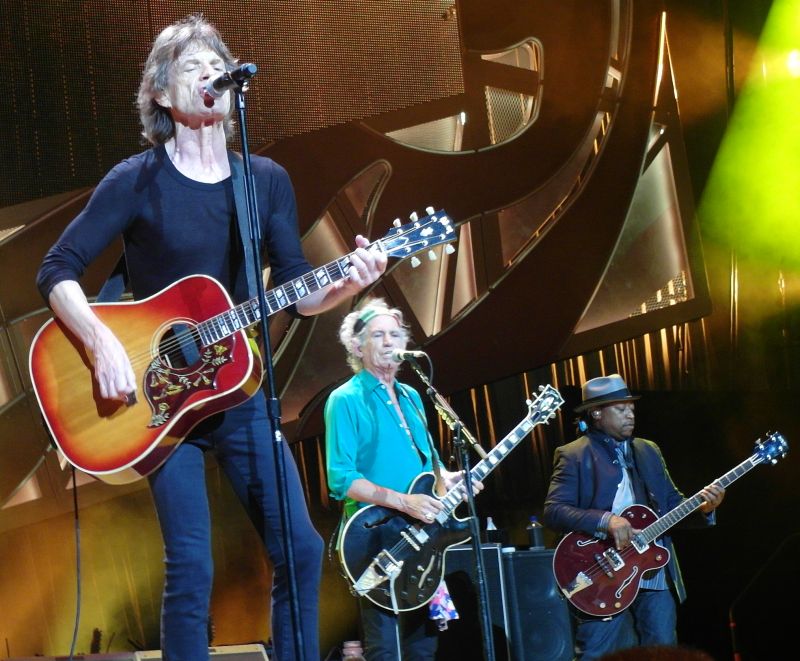 Photos by Bjornulf Vik
---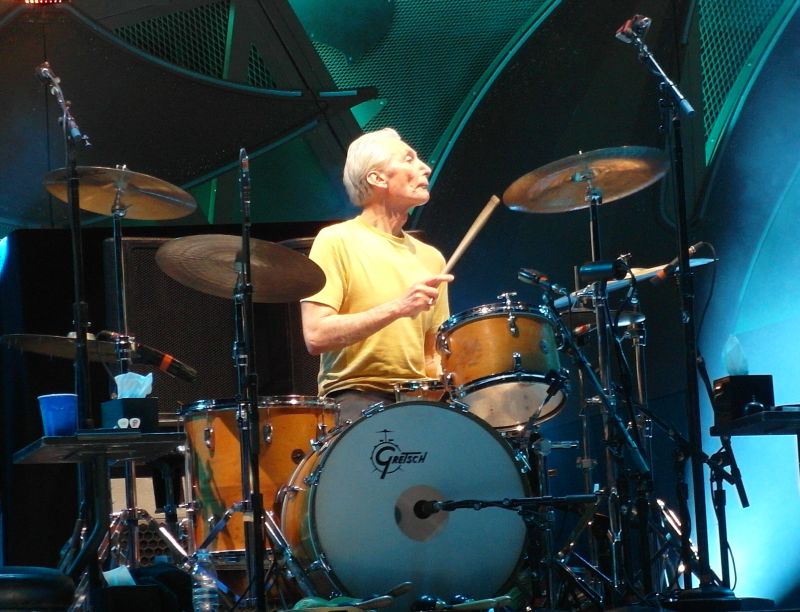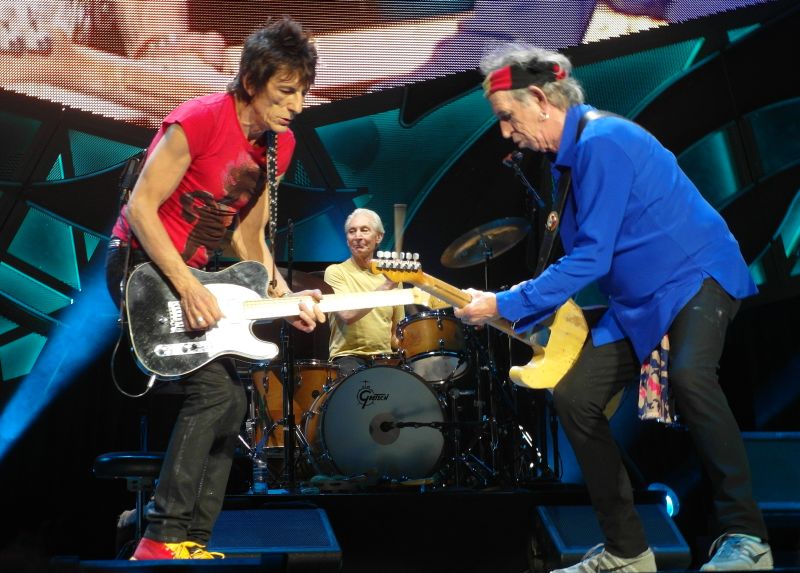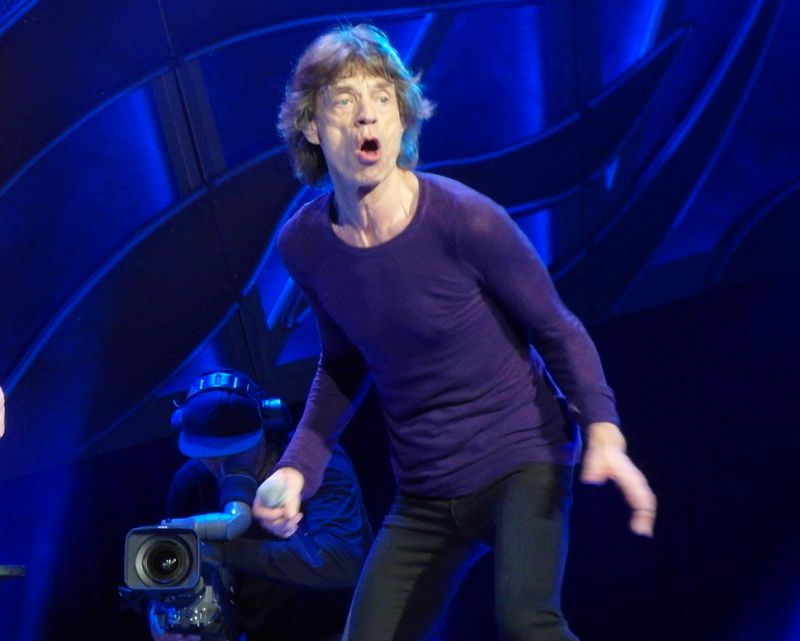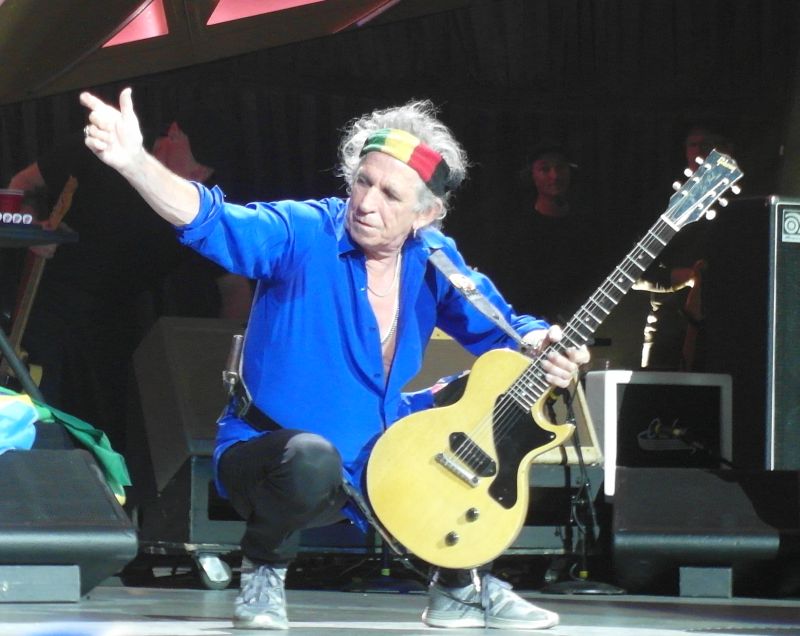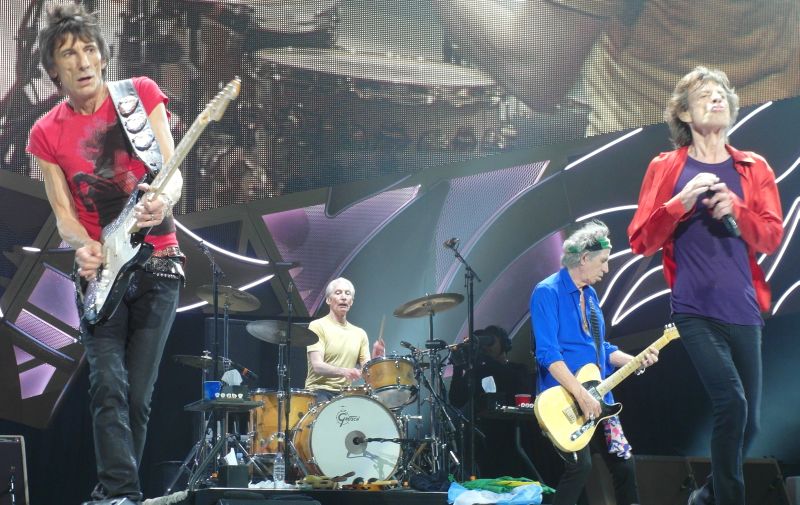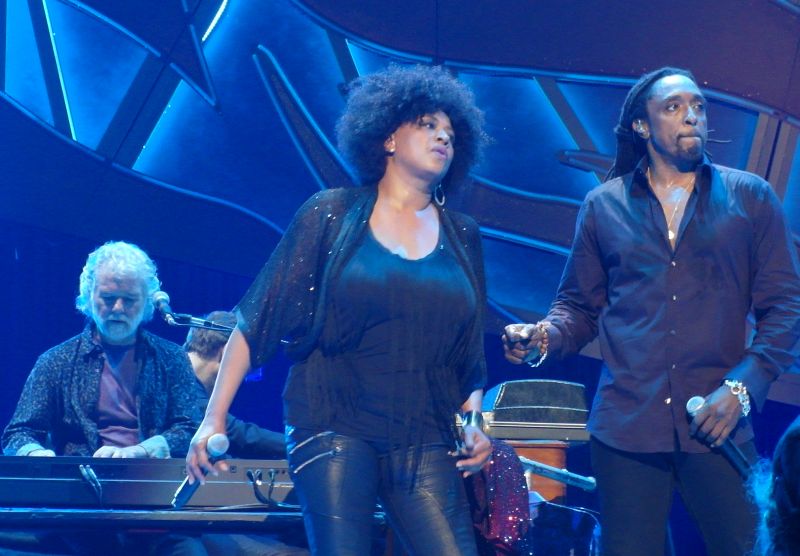 Photos by Bjornulf Vik
---
Links
---
Reports please!!!
Please send your comments, reviews, links and more to:

[email protected]
---
This page will change over the next few days, as you and other fans send reviews, set lists and reports. Please send your e-mail to IORR. Thanks! For details and great photos from the Rolling Stones and their World Tour get the IORR magazines.




It's Only Rock'n Roll 1980 - 2014
© The Rolling Stones Fan Club Of Europe