---
These are the latest Rolling Stones news and updates for you! IORR is a non profit fan club run by fans for fans. All parts of the It's Only Rock'n Roll web site is copyright of The Rolling Stones Fan Club. When using information from this site, please include a reference to IORR and the main web address www.iorr.org.
---
---

The Rolling Stones
Olympiastadion, Helsinki, Finland
Wednesday August 1, 2007
The set list
Start Me Up
Let's Spend The Night Together
Rough Justice
All Down The Line
She's So Cold
Love Is Strong
Sweet Virginia
Can't You Hear Me Knocking
Tumbling Dice
--- Introductions
You Got The Silver (Keith)
I Wanna Hold You (Keith)
Miss You (to B-stage)
It's Only Rock'n Roll (B-stage)
Satisfaction (B-stage)
Honky Tonk Women (to main stage)
Sympathy For The Devil
Paint It Black
Jumping Jack Flash
Brown Sugar (encore)
Toots & The Maytals (warmup)  :  7:25pm -  8:10pm
The Rolling Stones            :  9:00pm - 10:55pm

---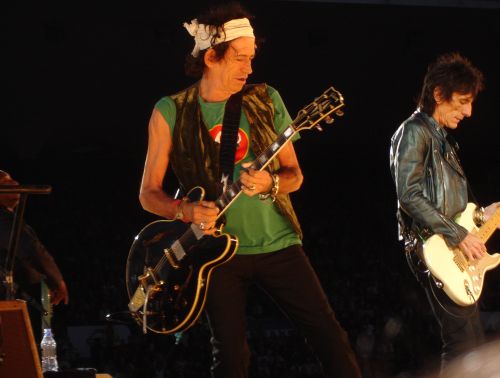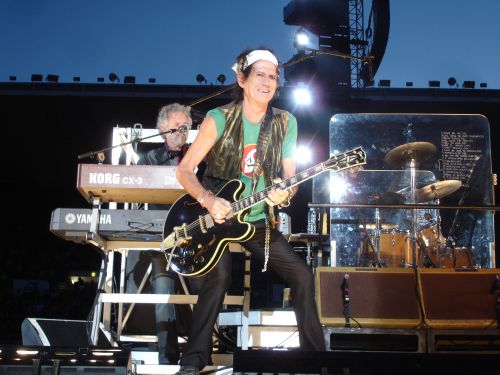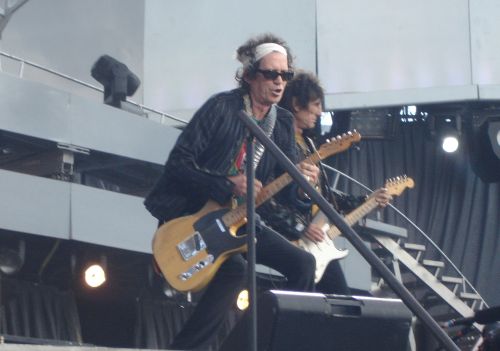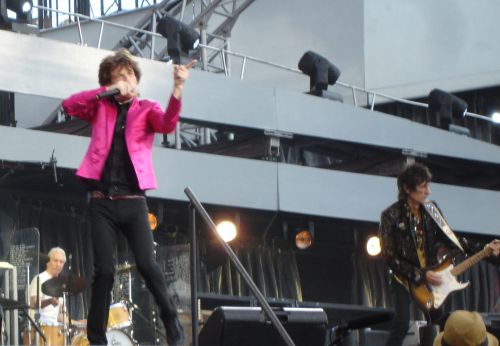 ---
Review by Bärs
Great show in every aspect, Mick and Ron were especially impressive. They all seemed determined to make it a good show and have fun at the same time. Excellent sound. The horns and the piano were just background musicians while the guitars and the drums carried the sound. Rons slide sound was the best possible.

Whatever the case is with Keith he certainly did not ruin the show. He was in a good mood and charmed the whole stadium with his solo numbers. Just a few blackouts that probably only some "experts" noticed. It was strange that he had major problems walking to the end of the right wing during TD, but when he finally got there he played a great solo without any problems.

All the warhorses were highlights. SFTD, PIB, HTW and JJF was particularly energetic and BS got the whole stadium to feel like a big family. Besides the warhorses we got an extremely good version of CYHMK.

All in all this was a completely different show than the last one in Finland 2003. It was a serious and powerful performance with an exciting set list. Mick seemed to really enjoy himself and you got adrenaline kicks by just watching him run all around the stage.
---
Review by Topi, Helsinki
Toots and the Maytals were the opening act replacing Van Morrison who had for some reason cancelled. I´m not a reggae fan but can dig it. The sound during Toots´set was a bit messy, however. I was in FOS, Keith´s stade, row 13, and couldn´t hear the lyrics. Still, I was confident that the Stones would sound much better and had no worries.

I overheard a security guy telling another one that the Stones would go on stage a quarter to 9 PM. It had been announced that they would go on at 8 PM already, but I never believed that – as a matter of fact, that announcement might just have been a way of luring the folks inside in time. A lot of the seats in the front field were empty during Toots, but as they finished, people started packing the place.

The Stones´ road crew did a pretty quick job of setting up. For some reason they removed the plastic roof on top of Charlie - I had never seen that happen. I was too far away from the stage without binoculars to see just how many songs would be played, let alone their names, as the set list was being written on the plexiglasses, but the weather promised for a 19-song set. At almost exactly 9 PM the screen multimedia intro and the first fireworks started. Charlie came in, then Keef.. It seemed they came on stage surprisingly quickly. The SMU riff was perfect and, slowly, the crowd stood up from their seats!

Start Me Up Was never a fan of this song. Keith´s playing sounded fine and for a minute I put aside my worries about his condition. "Keith seems ok", I was thinking. Mick had a bright red jacket on. A standard version. 4 stars out of 5.

Let's Spend The Night Together I like this one, it always reminds me of my first Stones gig in 1998 in Helsinki, back then it was number second, too. Keith was all smiles. 4/5.

Rough Justice Very good intro. The only ABB song this time – luckily they didn´t play SOL! Keith hit a bum note once, but no troubles. The sound was great. 4/5.

All Down The Line Highlight of the night for me! After hearing it a year ago in Bergen I have loved it – a lot. 5/5, even if Mick didn´t nail all the lyrics. The horns got on to this song.

She's So Cold Mick asks whether it´s time to slow it down, time for "a ballad" Turns out he´s either joking or just doesn´t remember which song is next. SSC starts off well. Mick keeps forgetting some of the lyrics though. Towards the end, Keith walks over to Ronnie who is in front of Charlie. Leans a bit backwards, tries some kind of a pose, and falls down! It was quite, well, embarrassing and awkward to see that happen. By that point I hadn´t noticed that he was wasted. But the first thing that crossed my mind was "oh boy, he´s drunk". A roadie almost came in to help him back up but the rest of the band shook their heads in refusal. They kept on playing but looked VERY confused. Keith was slow to get back up and only hit a few random chords. 2/5.

Love Is Strong I kinda guessed they would do this one. A 2nd time for me, as in 1998 it had been the web choice. This time, Mick sang the lyrics, well, more correctly. Still not quite perfectly. 3/5.

Sweet Virginia Why is Mick having a guitar AND a harmonica, I thought. When the song started without Mick introducing it other than just asking for us to sing along at the end, I thought: Wow! Sweet Virginia. Another Exile song. When Keith backed up and sang "gotta scrape that shit right off my shoe", he pointed back, to Charlie´s direction, twice. I thought the "shit" he was referring to was the incident during SSC… The crowd didn´t know the lyrics and the sing-along at the end didn´t go very well. Keith played correctly but way, way too seldom. 3/5 for this one as well.

Can't You Hear Me Knocking Right after SW Keef kicks off! Wow! It took a minute for me to realize that it was indeed CYHMK and not Rambler. I had secretly hoped for this one. Ronnie´s solo was excellent, I took off my ear plugs during it. They had a hard time getting it started but after that it was a great version. 4/5

Tumbling Dice I often think of TD as "Keith´s song." Good intro, I thought. Mick made the exact same mistake as in 2003: he sang the "lone crap shooter" version twice. At some point, Keith went on a walkabout to the right wing. He leaned on the railing, and it looked funny: it looked as though he was testing how it would hold. He was visibly wasted and skipped some of his parts.

Introductions No I´ll Go Crazy this time, which was a bit of a surprise. For a moment I thought the set list would be cut down to 18. I actually would have liked to hear IGC live because I have been digging it since seeing the Werchter version on TV. Mick spoke a lot of Finnish during the introductions. I gave an extra hand and "yeah" to Bernard, Tim and Michael.

You Got The Silver (Keith) Keith sang his lyrics surprisingly well, but he clearly had the teleprompter to help him. I have loved this song ever since I bought LIB in 2003. Beautiful guitars by Ronnie and Blondie. 4/5.

I Wanna Hold You (Keith) The "cheat sheets" helped Keith to get the lyrics right, and in that sense, this version was better than the one he played in 1998. And when Keith played, he played just fine.

Miss You (to B-stage) Keith hopped on the B-stage late. Walking on the chair row, I managed to make my way to the railing to get some cell phone photos. Too bad Keith switched sides and I didn´t manage to get a photo of him. Ronnie came over to my side and I took a good pic of him and Darryl looking down. Mick was also in that same pic. The song was an OK version. 3/5.

It's Only Rock'n Roll (B-stage) Keith didn´t quite nail the solo on this one. 3/5. The B-stage sounded better and clearer to the main FOS than in 2003, which was good.

Satisfaction (B-stage) The intro was OK, but after that Keith had problems. He was on the wrong key a lot. At the end of the song he didn´t even play his riff when he was supposed to – you could hear Chuck´s piano playing it. Not good. During the song I called my mom who likes this song a lot and she got a bit of the "I can´t get no! I can´t get no!" part. But what happened with Keith? Anyhow, on the B-stage I think they should play a blues tune and bring Satisfaction back to the main stage. The ending of the song was a mess and this why it only gets 2/5.

Honky Tonk Women (to main stage) Keith has had worse solos on this one this tour. But this was far from a good one. It was rusty. I managed to get a photo of Keith and Mick on their way back. Moments after I took the photo, Keith went close to the edge and Mick practically had to keep him from falling off the B-stage! And, right after that, Keith went in front of Charlie and fell down on his butt again. Kept on playing and finished the song sitting on his butt. The expression on Charlie´s face looked, well, worried.

Sympathy For The Devil The effects make it out to be impressive and the song itself has always been one of my faves. Too bad Keith hardly played at all. The solo was very late and because of that very short – and definitely not very good. Uh oh. Another drunkard walkabout by Keith, Ronnie almost went after him to babysit but didn´t. When on the left wing, Keith didn´t play very much at all and contented himself on just posing and waving. Uh oh. The end of the song was a mess as the rest of the band looked worried about Keith. I hate to say it but this was the weakest link on this night. 1/5.

Paint It Black Amazing: Keith managed to play a good intro! In 1998 this song had been a pleasant surprise and I had been totally extatic during it, but it doesn´t hit me quite the same way today. Nevertheless, they delivered it really well. 4/5. 19. Jumping Jack Flash This song was the opener last year, and now they use it to close. Blondie was helping on electric guitar. I couldn´t tell whether he was actually backing up for Keith there but the three guitars made this song sound just fine. 3/5.

Brown Sugar (encore) No intro mess-up by Keith even if he took his time to start it. Mick´s only trip to the catwalk. Keith played just fine again but had trouble standing up and Darryl actually had to help him. Whoah. Well, at least they managed to finish this one – and the concert – respectably.

Mixed feelings. I´ll give BS and the whole show three stars out of five. Setlist-wise this was the best show I went to, but a bit overshadowed by Keef´s antics.
---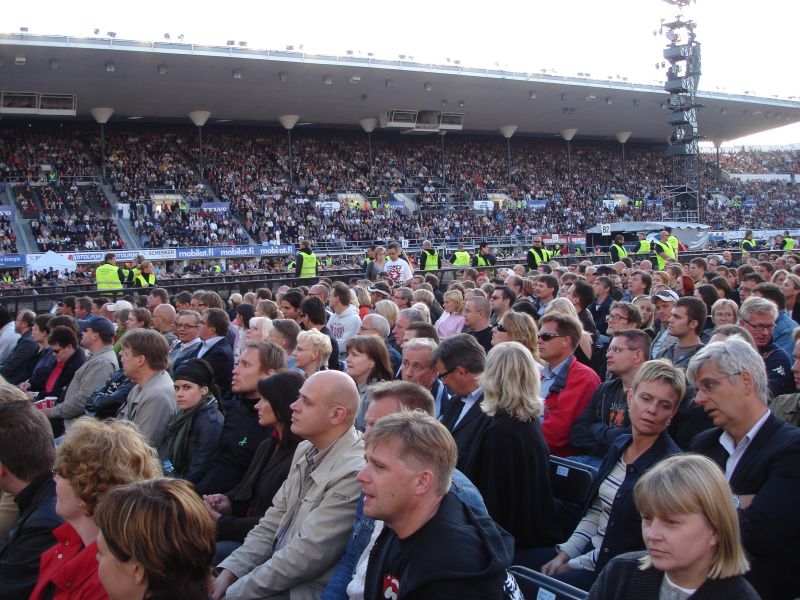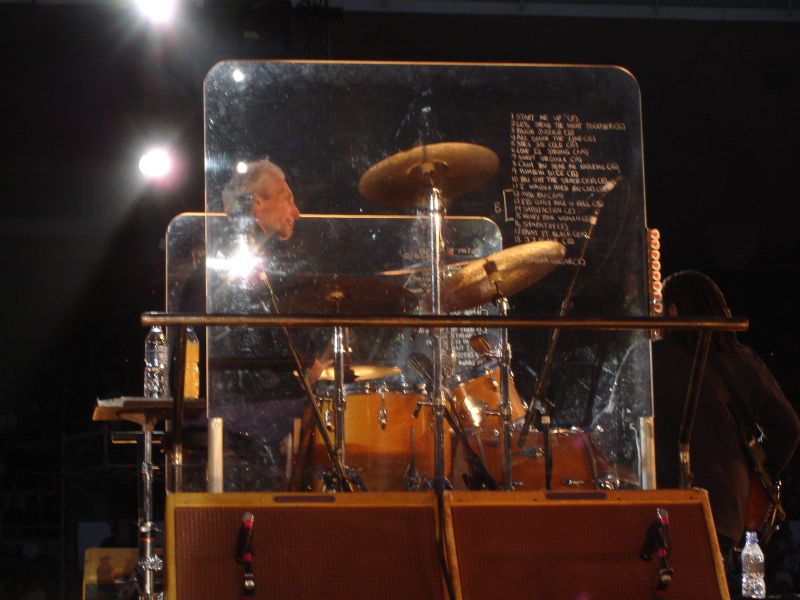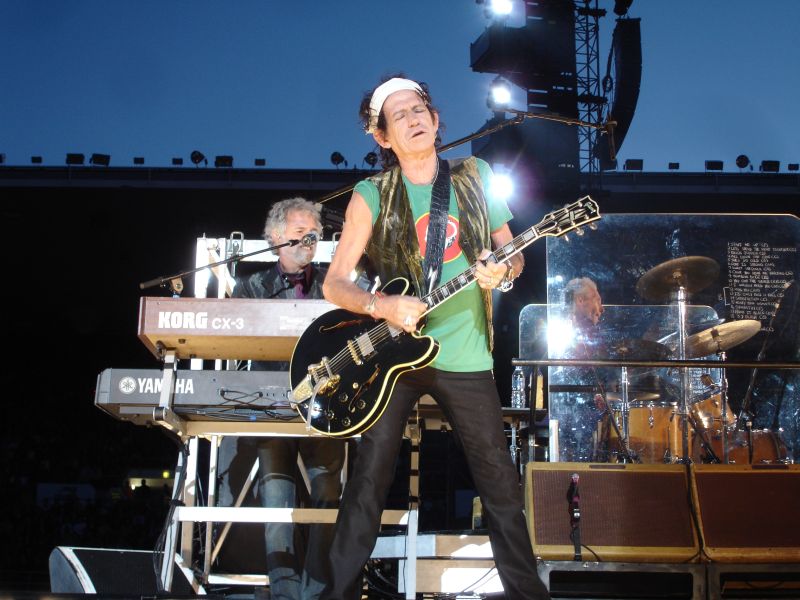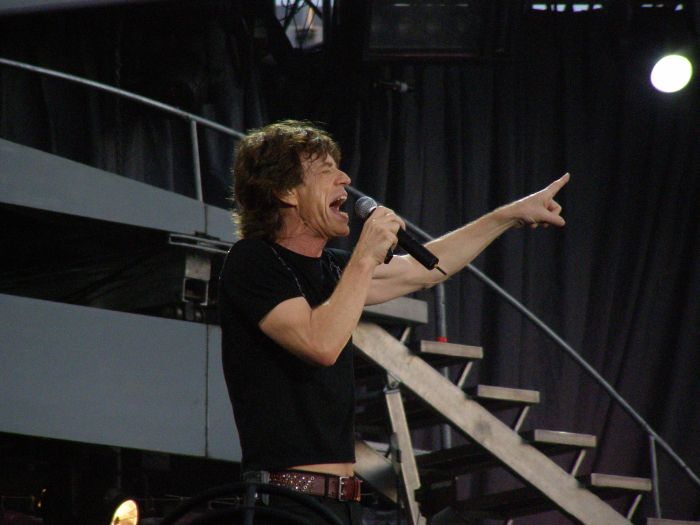 ---
Please send your show reviews and comments by e-mail to: [email protected].
The reviews will show up here soon! Thanks!
---
IORR Forum comments and reports
Helsinki reports and comments
---
News links
---
Photos by IORR.
Additional photo by Riku Olkkoset
News links by Axel Schumacher.
---
The IORR magazine
For exclusive reports and unique high quality pictures from the Rolling Stones tour and more see the IORR magazines.
---




It's Only Rock'n Roll 1980 - 2007
© The Rolling Stones Fan Club Of Europe