POST: 1963.09.23 Saturday Club - Multiband Stereo Remaster [PF 185]

Please forgive me this compilation. I just wanted to show what future might bring, when pseudo Multiband Remasters will come.
Honestly, thanks a lot to elmod for his MF uploads, the multiband remasters. I listened a lot to the Philadelphia 72 releases before and must say, that I still prefere the old original mixes. That might only be my opinion for sure. Please compare "Bitch", I posted the old and new version as track 4 and 5 on this compilation. IMO, which might be totally wrong, these Mayflower CD's are made with KI software, that seperated various instruments, to mix them again in a different way. It doesn't matter, if I'm satisfied with that or not. It's ok for all, who like it.
We had 13 CD's with Aftermath mixes years ago. These were made, when this technic wasn't payable for normal people. Now, you can get a free App for your smartphone, to play with these effects. We'll surely see more and more of them.
As an example, what might come, here is my unprofessional try with Saturday Club 1963. Please don't take it too serious, it's just an example how to create a Multiband Stereo Remaster without any Multitracks...
Here it is:
Sarcasm mode on.
By pure coincidence, the multiband tapes of the legendary "Saturday Club" radio show of September 23, 1963 have appeared. "Junepower" sound engineers have remixed these tracks. This is how the present CD "The Rolling Stones Saturday Club 1963 Multiband Stereo Remaster" was created.
Sarcasm mode off.
[
we.tl
]
Good for a few days.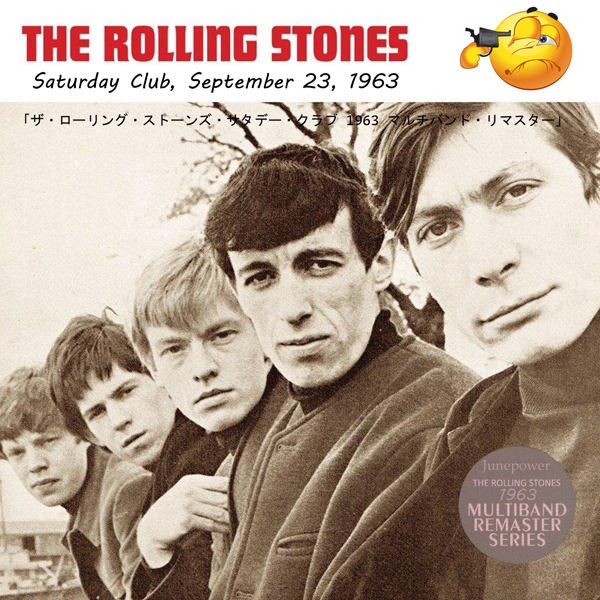 Saturday Club 1963.09.23 STEREO:
1 Come On
2 Memphis Tennessee
3 Roll Over Beethoven
Bonus, Philadelphia 1972.07.21, 1st show:
4 Bitch (Original)
5 Bitch MF 184/185 Remaster