I am working my way through boxes and boxes of old (non-digital) photos, shots I am planning to scan soon, and the ones from Toronto July 2003 are so special I thought I should post a few now. These are just some raw iPhone shots of the original paper photos. Later on, I think this show deserves a book on it's own. I have plenty of material, working on my basement stuff, and one day, it will be there. Meanwhile, this is the short version.
It was in the middle of the European Tour 2003. A.k.a. the Fruit of the Loom Tour (ref Keith). I had spent the summer on tour. In between shows, the Toronto show was first rumoured, then confirmed, then I had to figure out how to get from the show in Prague to Toronto Canada and then back to the tour in Europe, without blowing my tour budget. Somehow, I managed to make it, it took all my air miles, and more, but I made it. These are some of the memories.
I stayed in an apartment in Prague with Roberto, friend from A.dam/Milan. The Stones show in Prague was Sunday July 27. Early next morning I was on a train from Prague to Frankfurt Airport. Then staying there overnight, 40 Euro IBIS room, can't beat that, then a flight the next day to Newark NJ USA, then another flight to Toronto Canada. The travel took me some 40 hours, but I was there. Meanwhile, The Stones left in their chartered plane Monday afternoon at 7pm, and they had been in Toronto for a "long" time already. Anyway, we all had the same jetlag, six hours difference between Europe and Toronto.
The show was on Wednesday July 30, 2003. It was a hot hot day, more than +30 C i.e. more than 90 F and sunshine all day. The Stones show ticket cost me $20 or so, and I was given a special hospitality access pass, to the "international tent". It was great to be in that tent, also to meet friends, mostly from USA and Canada, it gave us a bit of shade, but it was on the far side, and I wanted to be up close, so I spent most of the time in the sun, in the crowd. We drank plenty of water all day. They said we should drink one bottle every hour, I tried my best.
This is the IORR reporting from the show:
The Rolling Stones
Downsview Park
Toronto, Canada
Wednesday July 30, 2003
I will add some more comments to the SarsStock travels and stay in Toronto back then, but meanwhile I will just post some pictures I took on my way to the show, and also one of the stage. More soon.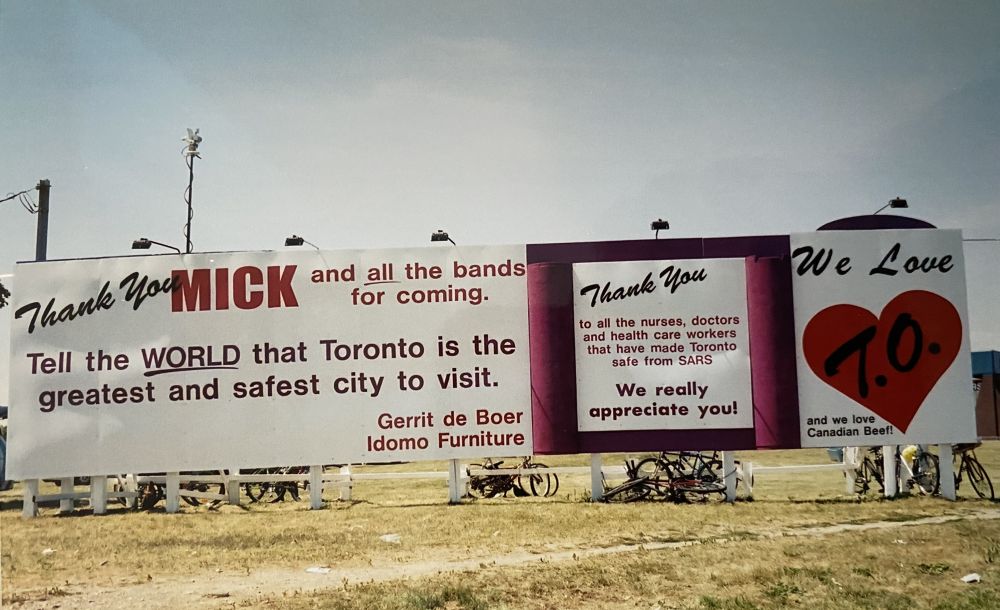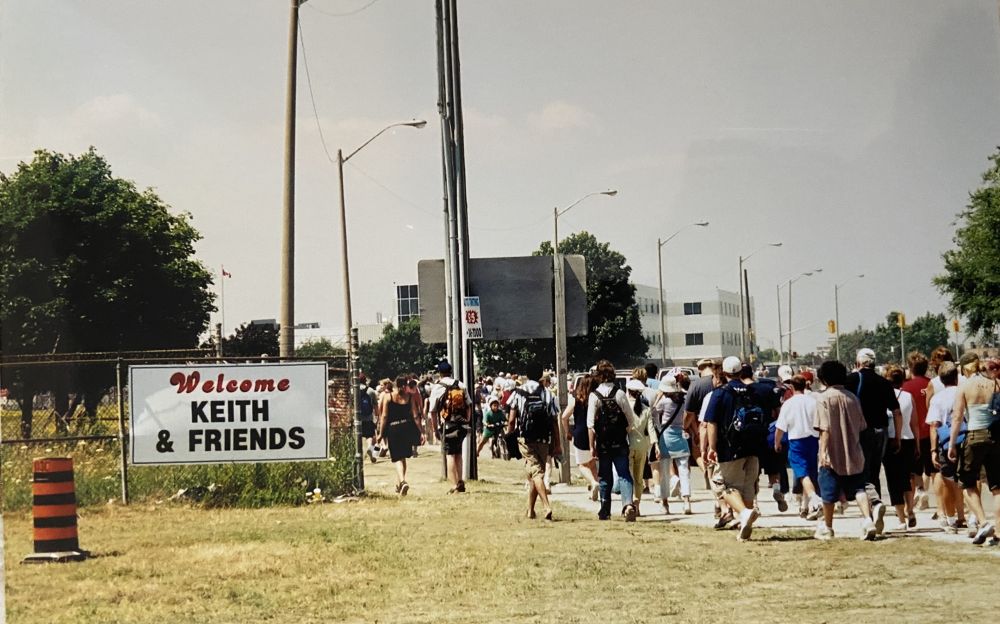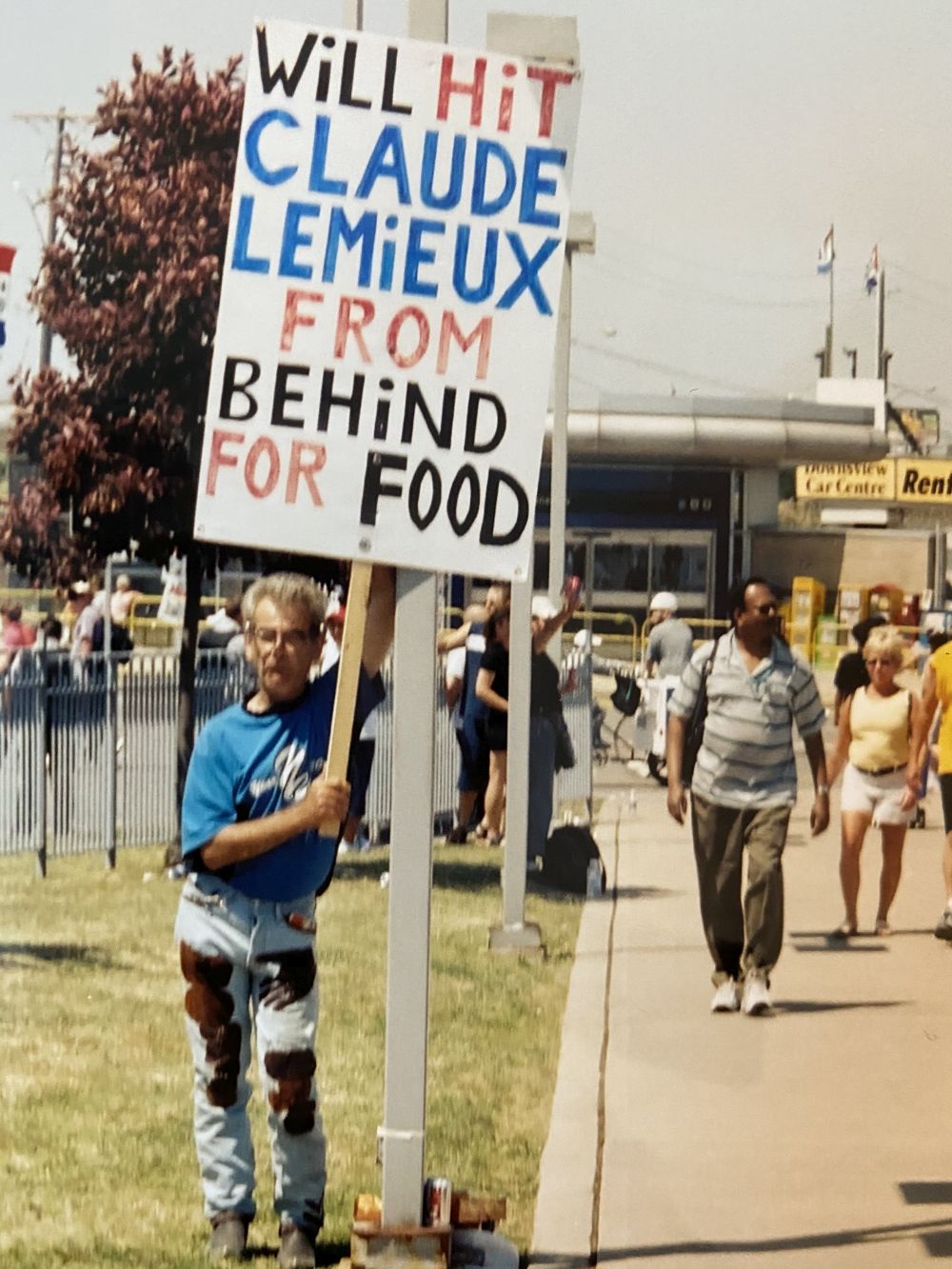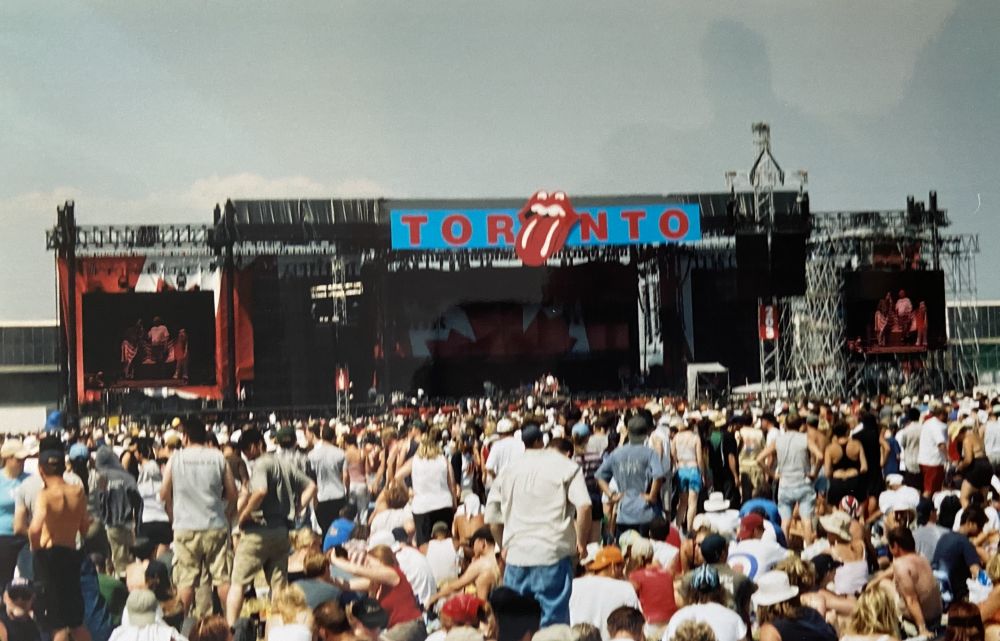 Bjornulf
Edited 1 time(s). Last edit at 2020-10-20 19:07 by bv.