Despite the near-record flooding we're experiencing in the Shoals, there was a full house for the Rolling Stones tribute last night! Solid musicianship all around, but some highlights included:
Jerry Phillips (Sam Phillips son) rockabilly version of It's Only Rock and Roll
David Hood (original Swamper) playing bass on Brown Sugar and other tracks (Mike Dillon did vocals on BS, neighbor told me he was in an early band with Chuck Leavell, he also plays drums for the Decoys)..
Spooner Oldham (R&R Hall of Fame) playing keyboards and singing one of the Stones first EP recordings, Arthur Anderson's You Better Move On (Anderson recorded it here at FAME in the Shoals)..
James LeBlanc & The Winchesters solid cover of Gimme Shelter (I was thinking it wouldn't be pulled off, but it sounded great)
Jimmy Johnson made an appearance but didn't play. I did manage a brief chat with the man who engineered three of the Stones tracks off Sticky Fingers, which made my night (and there was the b'day bash for him earlier this week as well)
Photos of the logo as well as the flooding of Tennessee river from the rain we're getting: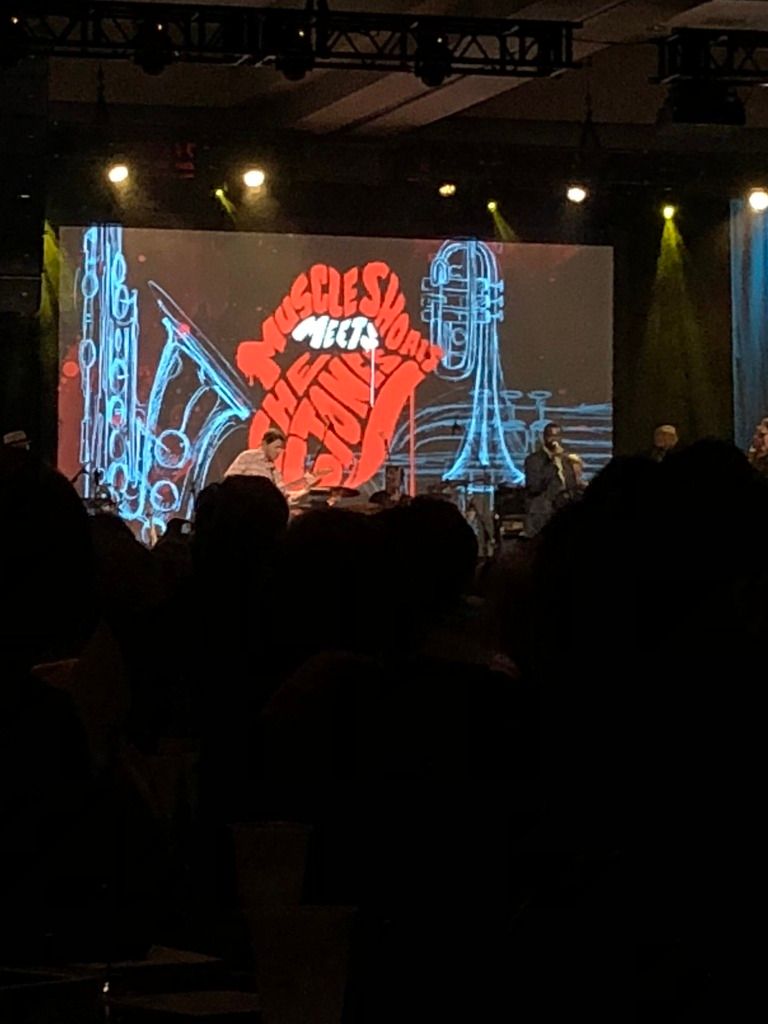 Edited 4 time(s). Last edit at 2019-02-24 20:12 by snoopy2.