RON WOOD
guesting with
BO DIDDLEY
and the Jim Satten Band
2nd March – 15th March 1988
The Gunslingers Tour Of Japan.
Thanks to the original recorders and especially to nzb and Jaap (Stonesmuziekfan) who provided me their recordings, gave critic and advice regarding my work … so without whom this project wouldn't have been possible!
VOLUME 07:
13th March 1988
TOKYO – Nakano Sun Plaza
13th March 1988: RON WOOD & BO DIDDLEY. Tokyo, Japan, Nakano Sun Plaza
Line-up: RW (gtr, voc,)/Bo Diddley (gtr, voc, dr, perc)/Jim Satten (gtr)/Debbie Hastings (bass, bvoc)/Mike Fink (dr)/Hal Goldstein (keyb, bvoc, harm)
CD1:
01 - intro: Peter Gunn Theme (Jim Satten Band)
02 - Bo Diddley
03 - Road Runner
04 - Little Girl
05 - RW introduction
06 - Crackin' Up
07 - Mona
08 - Money To Ronnie
09 - banter
10 - I'm A Man
CD2:
01 - Medley: Around The Plynth-That's All You Need-Memo From Turner-Motherless Children-Gasoline Alley-Prodigal Son-Amazing Grace-Little Red Rooster
02 - Buried Alive
03 - Outlaws
04 - Honky Tonk Women
05 - Gunslinger
06 - Who Do You Love
07 - It's Mine
08 - It's All Over Now
09 - Hey! Bo Diddley
Our versions were identical, a good recording but with a low sound level.
I re-equilibrated the channels: 30% for the right channel in the 1st CD and the beginning of the 2nd and 30% to the left for the last tracks.
I deleted a 7 seconds sequence repeated before "It's All Over Now".
Note a fade in/out between the encore break.
As usual all the infos are taken from The Complete Works Of The Rolling Stones database by Nico Zentgraf: [
www.nzentgraf.de
]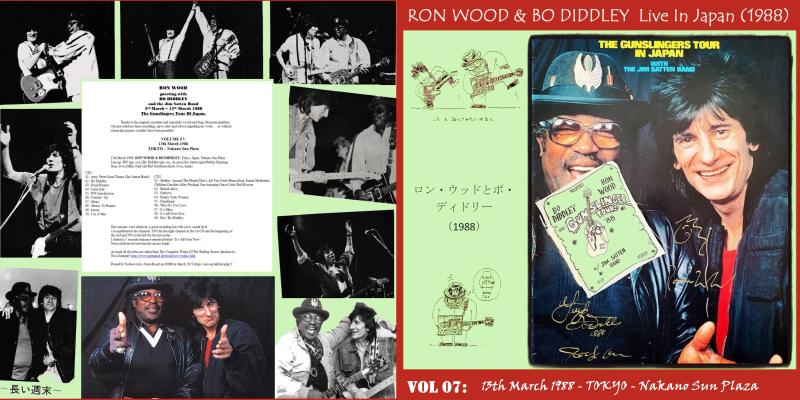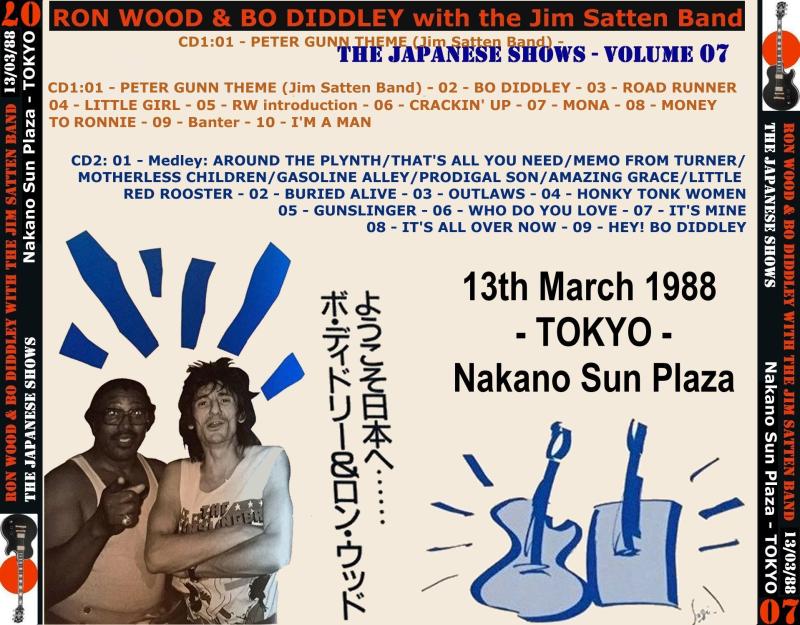 Posted by Norbert (a/k/a StonyRoad) on IORR in March 2021 [
iorr.org
]
link valid until 10/04/21
[
we.tl
]
next volume on thursday