Hi,
For the last batch of Mick Taylor's adventures in Japan we are searching for a complete recording for the 18/04/2009 first show in OSAKA.
for this show, we only have 4 tracks (that also are on the "Tom & Jerry" label) but, as the pictures below show it, the first tracks were recorded too and seems circulating!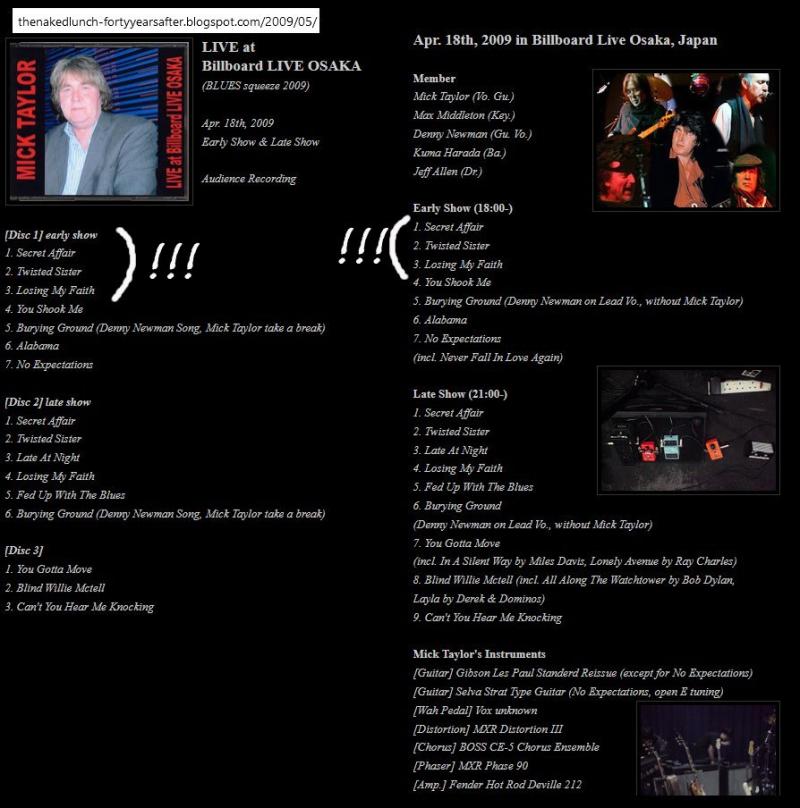 If someone can help us to find "Secret Affair" "Twisted Sister" and "Losing My Faith" it will be very appreciated!
Norbert and Co
Norbert
email:
stonyroad58@gmail.com
Edited 1 time(s). Last edit at 2021-02-28 15:40 by StonyRoad.