2012 Poster, etc...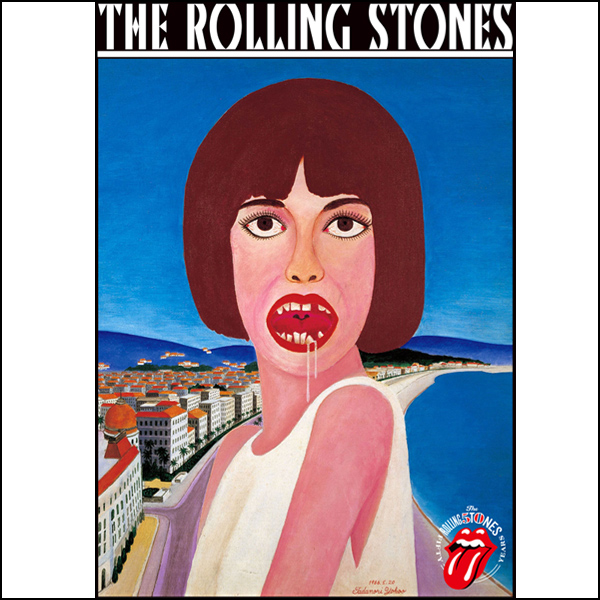 [
wardrecords.com
]
I've never seen this poster before. I must have been busy on the 2012 world tour!
made to commemorate the 50th anniversary Official photo book of. Is composed of a comment by 1000 or more pieces of precious photos and the members themselves, was summed up 50 years of the band, all the rock fans must-see book!
1000 or more photos that Shi shots, including grated unpublished photos and take
Almost all pages contain comments by members themselves
UV covering and stamping for covering, covering super-luxurious specifications stamped on black clothing
Commemorative T-shirt
A definitive documentary video work that fully covered The Rolling Stones' 50 years trajectory was finally completed. The title is "Cross Fire, Hurricane". It is a phrase familiar with Stones fans appearing at the beginning of the lyrics of their representative song "Jumpin Jack Flash".
Debut in 1962, Stones which celebrates its 50th anniversary this year. Various events and related releases continued. It will be a memorable work to decorate the Anniversary Year's Tail.
Until now, video works that traced the history of the band, such as "Video Rewind" (1984), "25 X 5 / ROLLING 63 - 89" (1989) have been released, but this work is a super masterpiece far surpassing it. It has become astounding work of manias, selected from a huge sound source including several thousand hours of video including unpublished, tens of thousands of pictures, and dozens of unreleased take. From the chaos of the early clubs and lives, cameras will infiltrate from huge stadium shows such as Altamont, Hyde Park, from recording studio to backstage, hotel, airplane, home.
Existing members of the band are fully cooperated, Mick Jagger, Keith Richards, Charlie Watts, Ronnie Wood, Bill Wyman and Mick Taylor in an interview and various facts are revealed for the first time.
Director of this work is Brett Mogen. With "Mr. Funny! Hollywood" (2002), I got Mogen which visualized Hollywood movie history from the viewpoint of legendary film producer Robert Evans, this work became a real rock 'n' roll drama just beyond documentary It was.
Producer Viktoria Pairman is a familiar producer of Stones movie, including producing Shine A Right and Stones in Exile ~ Truth of Main Street Rogue (2010) (2010).
From the London's blues club outsider to "the best rock and roll band ever". Half a century of drama will continue now. It goes without saying that it is a memorial work that Stones fans, all rock fans, or all music fans should see.
Original record · Collector's editor-in-chief Editor-in-chief Terada Masanori encapsulates a document that understands all of "cross fire and hurricane" exceeding 50,000 characters! Thorough analysis of the precious archive footage exceeding 2000 cuts throughout the full edition! Indeed, reading while watching while reading, the most powerful Japanese commentary ever in history! In
addition, many valuable bonus footage including the Japanese edition limited included !!
Live in Germany '65
September 1966 Precious in Münster
· 3 songs of high-quality live images recorded · · · Around · Around (Japanese only limited addition recording)
· Satisfaction faction
· I'm alright ·
Message · Japan · Japan · · · (Japan only limited)
venue of Japan Premier Messages for Japanese fans of Mick Jagger and Keith Richards introduced during movie release Video with subtitle)
Live show / announcement (limited to the Japanese version)
Pictures of 4 members suddenly released at the 50th anniversary live announcement at London O2 Arena and New Jersey · Presidential Center )
Brett · Mogen Director Interview
Director himself talks about Stones and "Cross Fire · Hurricane" from its own perspective, introduces more hidden attractions (with Japanese subtitles)
The Sound and Music of Cross Fire Hurricane
How to make a super-large work "Cross Fire / Hurricane" was made, directed by professional engineers from video and audio, including director (Japanese subtitles included)
Theatrical Trailer for Cross Fire · Hurricane
Theater The trailer video delivered to the whole world at the time of release announcement (with Japanese subtitles)