The setlist may be unoriginal, but this looks and sounds like one hell of a show!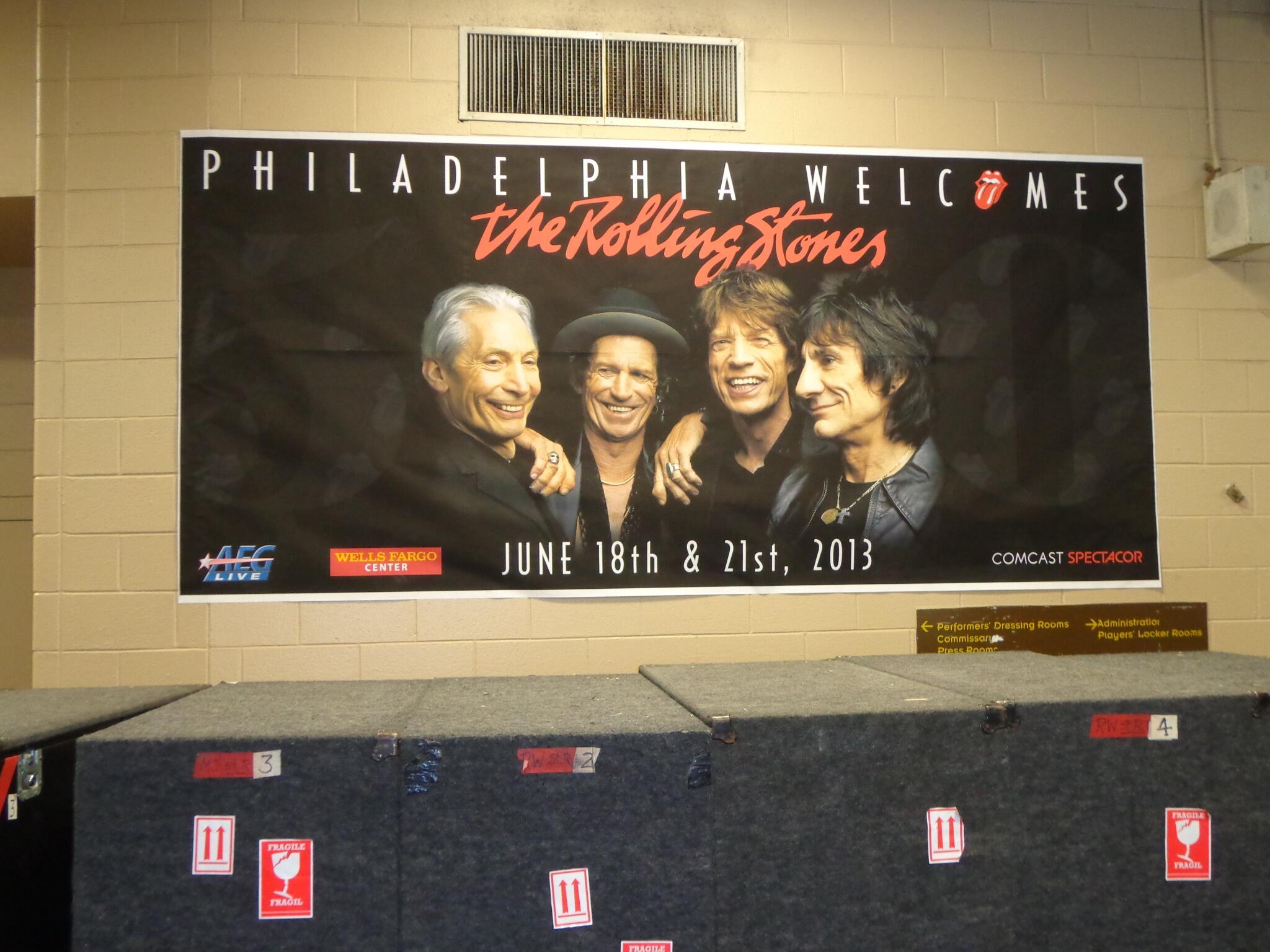 Thanks to waterrats for the setlist:
"Ladies and gentlemen, will you please welcome the ROLLING STONES!"
1. Get Off Of My Cloud
"How you doin' Philadelphia? I'm feelin' pretty good myself"
2. It's Only Rock 'n Roll
3. Paint It Black
"It's Philadelphia's birthday today I read in the paper. We'd like to thank Mayor Nutter for giving us a nice Rolling Stones week, & a bell!"
4. Gimme Shelter
"Rape, murder, it's just a shot away!"
"Love, sister, it's just a kiss away"





"We're gonna slow things down a little bit, you can hold hands on this one"
5. Wild Horses
"We put a list of songs up online and people vote for which one they want... And tonight we'll be playing DEAD FLOWERS and happily joining us is Brad Paisley"
6. Dead Flowers with Brad Paisley
Git that hat off! This isn't Texas!"Take me down little Susie, won't you take me down. I know you think you're the queen of the underground"
7. Emotional Rescue
"This one is a bit like the moon outside tonight..."
8. Doom & Gloom
"Through the night your face I see, baby take a chance, baby won't you dance with me"
9. One More Shot
10. Honky Tonk Women + Introductions:
"I want to tell you who's up here tonight: Lisa Fischer, Bernard Fowler, Tim Ries, Bobby Keys, Darryl Jones, ChuckLeavell,
On the guitar Ronnie Wood,
On the drums, in the orange corner CHARLIE WATTS!
On the guitar and now the vocals KEITH RICHARDS!"
"Hey Philly, it's your birthday, not mine! Happy birthday. I don't know who's older... "
11. You Got The Silver
12. Before They Make Me Run
"I wasn't looking too good but I was feeling real well"





"Gold rings on ya Philly!"
13. Midnight Rambler with Mick Taylor
"Do you feel like singing a little bit? Okay then, let's see how loud we can go"
14. Miss You
"
Play some bass for them Darryl!"
15. Start Me Up
16. Tumbling Dice
"Are you ready for a little bit more?"
17. Brown Sugar
18. Sympathy For The Devil
"Thank you very much, goodnight!"
ENCORES
19. You Can't Always Get What You Want
20. Jumping Jack Flash
21. Satisfaction with Mick Taylor
Edited 1 time(s). Last edit at 2013-06-21 00:01 by Green Lady.