It's Only Rock'n Roll
No. 46 - December 2002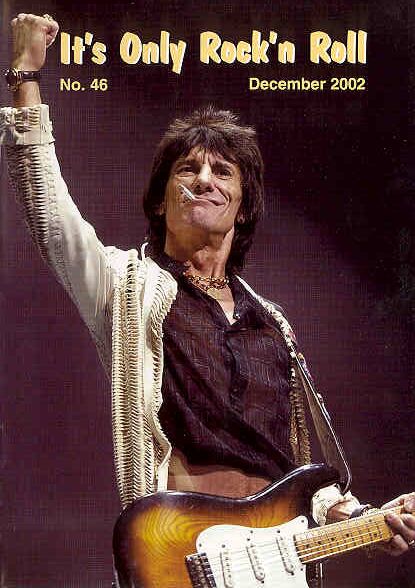 The It's Only Rock'n Roll magazine IORR no. 46 was mailed out on Friday Jan. 10, 2003, and should have arrived to all IORR members by now.
Features in this new issue:
Reviews from all 36 shows in 2002
Great and rare photos
News in general
Collectors information
Tour dates
Show and song matrixes
Tour statistics
... and more ...
If you want to subscribe now, and get the new IORR issue right away, or if you want to receive an old sample issue for free, please use the Get It's Only Rock'n Roll now form.
The IORR magazine 2003 publication schedule: