The Rolling Stones 1998 Tour
London - Edinburgh - Sheffield
Wembley, London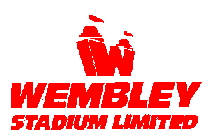 The Rolling Stones have been playing the famous Wembley Stadium ten - 10 - times from 1982 until 1995. Now it's your last chance to see the Rolling Stones at the original Wembley Stadium, as they will take down the old stadium and start bulding a new one later this year, a really big project. The concerts on Aug. 20 and 22 will be the Stones' way of saying goodbye to good ole Wembley - their home ground!
---
HAVING A LAUGH IN BRIXTON
THE ROLLING STONES CONVENTION
Wednesday Aug. 19, 1998
Well, we've pulled it off! We have organised the first ever London Rolling Stones Convention in association with the Brian Jones fan club, The Spirit. It is going to happen on 19th August at the perfect venue .......... the Brixton Academy ............ on the ideal day .......... the day before the band's first UK gig at Wembley Stadium of the brilliant Bridges to Babylon tour.

It is a charity event and in aid of Shelter (homeless), Gt Ormond Street Hospital and Lambeth Youth Project. We have an action-packed all-day event from 12.00 p.m. to 12.00 a.m. Get there early! It is a celebration of nearly 40 years of great Rolling Stones music.

We have approached (and are still approaching) many bands and artists to entertain the best fans in the world. So far confirmed are:

Mick Avory of the Kinks (first Stones Marquee gig); Tony Chapman (early Stones member); Dick Heckstall Smith (Blues Incorporated); Brian Knight (Blues by Six/Stones audition); Don Crane and Keith Grant (Downliners Sect); Dave Rowberry (Animals); The Railing Staines featuring Brian's ex-girlfriend, Pat Andrews; Fuzzy Blues, Yokahama Sinners and other tribute bands.

We are awaiting replies from: Art Wood (Ron's brother), the Pretty Things with ex-Stone Dick Taylor, the Levellers, Mansun, Northern Uproar, and a few very special guests whose identity we canÕt yet reveal.

Furthermore, there will be exclusive video and film footage of the Stones, record and CD stalls, memorabilia, disc jockeys, exhibitions (Gered Mankowitz and others), and book presentations from Genesis Publications (with hopefully two new books) among others.

Before we hit the press, we'd like to give you and your fan club members the opportunity to get tickets for this exclusive event well before most of the general public and at a cheaper rate!

TICKETS ARE NOW AVAILABLE FROM THE BRIXTON ACADEMY BOX OFFICE
TEL: (44-171) 924 9999
AT THE SPECIAL PRICE OF £12.50

This offer ends on 1st July 1998. After this date, the tickets will go on general sale price of £15.

We feel that your readers and web-site users may be interested in this event since it looks likely that the Stones will be in town that whole week and a club gig is still rumoured. But in any case it will be a great opportunity for everyone to meet up in London, the ultimate Stones capital, and to get right into the spirit of the Wembley gig the next day.

Greetings from the Shattered/The Spirit team!!!!

SHATTERED!
THE ROLLING STONES MAGAZINE

PO BOX 3723, LONDON SE15 1HW
FAX: (44-171) 703 0593 E-MAIL: [email protected]
---
For more news see IORR 33 mailed out in May, 1998!
---




It's Only Rock'n Roll 1998 -
© The Rolling Stones Fan Club Of Europe