It's Only Rock'n Roll
No. 51 - December 2004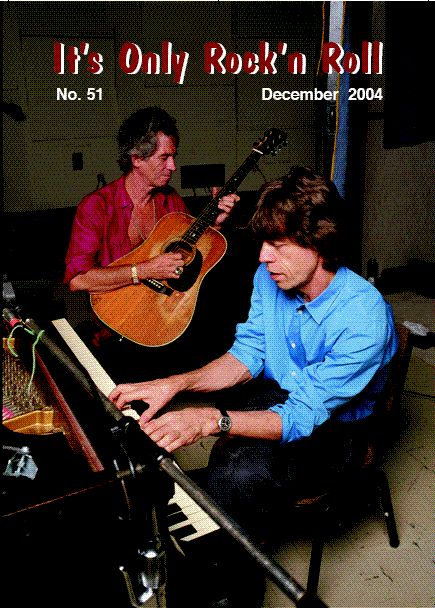 The It's Only Rock'n Roll magazine IORR no. 51 was mailed out on Friday Jan. 7, 2005, and should have arrived to all IORR members by now.
Features in this new issue:
Live Licks
Stu
Alfie
Chuck interview
Live reports
Bill interview
Latest news
Collector's information
Ronnie Wood solo reports
Great and rare new photos
... and more ...
To subscribe see the How to subscribe pages.
The IORR magazine 2005 publication schedule: