It's Only Rock'n Roll
No. 31 - January 1998
The Rolling Stones Fan Club of Europe
---
The Rolling Stones performed a total of 33 major shows in 1997, including 32 stadium shows plus the smaller capacity Las Vegas show. In addition they did two pre-tour warm-up club gigs, and one club gig early on in the tour (The 10 Spot). One month of rehearsals and three months on the road, with only a short five days vacation break in California the first week of November. I guess they all looked forward to Christmas and a three weeks break when they did their final 1997 show in St. Louis on Dec. 12.
The Rolling Stones will still tour for six more weeks in North America for early 1998, before they leave for the 2nd part of their world tour, starting in Japan. Hopefully the tour will develop a lot smoother than it started in Quebec Jan. 5. First Mick got a bad throat (laryngitis), and they had to cancell two shows. Then bad weather took the 3rd show. At the time of writing (Jan. 11) they are 3 days away from the prestige Madison Square Garden shows. Then it's on to more arena shows in Portland and Houston, plus great stadium shows in Hawaii, Mexico, Vancouver, San Diego, and a club gig in Las Vegas.
But this is just the beginning. The Rolling Stones will be on the road for still nine more months. In this issue I have 32 pages to tell you about what has happened in the past three months. Simply an impossible task, but I'll do my best! --- Bjørnulf.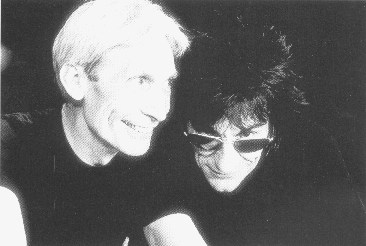 ---
It's Only Rock'n Roll is a non-commercial, non-profit Stones magazine published quarterly by editor Bjørnulf Vik, Norway.
© The Rolling Stones Fan Club Of Europe 1980-1998. No parts of IORR may be copied or reproduced without permission.




It's Only Rock'n Roll no. 31 - Jan. 1998 - © The Rolling Stones Fan Club Of Europe