The Ultimate Guide by Felix Aeppli
I have told you about this book for some time now, and finally, it's out! The first copies started shipping in late November. IORR members who pre-ordered this book may have received their copies already. If you haven't got it, you have the chance now through the Stones shop (see the shop in this issue).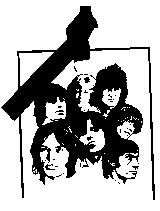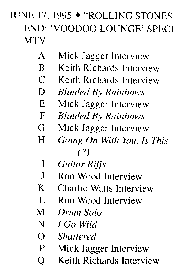 The book is huge, indeed. Just the size and the weight (2.3 kg!) is impressive. carefully bound in read, glossy paper, nice layout, and pages and pages of Stones facts. It's nice to have an updated copy of this Stones encyclopedia of recordings.
The book opens with the following words, by Keith: You have the Sun, you have the Moon, you have the air to breathe - and you've got The Rolling Stones! Then details of how the book works, index, key symbols etc. The first entry 001 is the July 12, 1962 appearance at the Marquee Club, London. Then, more than 300 pages later, if finish off the Stones section with the release of the Stripped CD on Nov. 13, 1995.
All known tours, recordings, session, radio and TV broadcasts, releases etc. is listed. More than 3 decades of Stones history, when and where they recorded, what songs they recorded, who were there etc. Following the Stones section is another 120 or s pages of solo projects, including Mick, Brian, Keith, Ian Stewart, Mick Taylor, Charlie, Ronnie and Bill. Again, details of recordings, releases, sessions, interviews, you name it - it's in the book!
Then on to a selected discography of vinyl and CD bootlegs, about 40 pages. The book finish off with the last 130 pages being one huge cross-reference section of a register. Here you may find lists of albums, chart positions, names of persons, songs, a huge index of names and titles. If you need to find a song, a name, a release or whatever, it's there!
---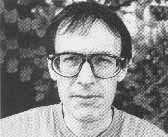 So you may ask, who is this guy Felix Aeppli, whose name many people have problems to spell and pronounce... Well, Felix is very much like you and me, a great Stones fan. Living in Zürich, Switzerland, with his wife and two small kids age 2 and 7, he now practice part time as a father, part time as a school teacher.
When asked, he would say he is a Stones expert and an archivist. He rarely goes to concerts; may be once per decade... When the Stones played in Basel, Switzerland last year, he actually made up for two decades when he made it to both concerts - two in a row!
It's all on his files in his personal computer. Every time a new recording or piece of information is available, he turn on his computer, and key in the new stuff. Volume III of his book is already in the work - a work that will go on as long as Felix still feels it is fun! His own collection is all stored up and filed nicely. Some rare recordings, like a guest appearance on some strange release, he may only listen through once, like the rest of us, hard core collectors. When he isn't occupied with his family or with the Stones, he dedicate himself to his other favourites, being Bob Dylan and the Manchester United football team.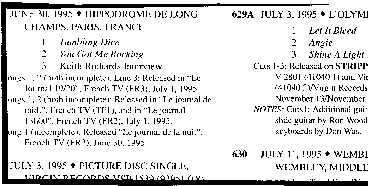 I would like to thank Felix for doing this great work! Also, I would like to thank the publisher, Paul Pelletier of UK, who have been giving all his effort and hard work into doing this book into more than just a book - it's a Stones bible! The nice layout, the excellent print, the binding, it's all due to Paul's dedicated work, months of hard work, and when it's here, hand checking each book, what more can you ask for? Thanks!

PS. You may order The Ultimate Guide by Felix Aeppli through IORR! Just check the special order page for The Ultimate Guide, or check out the IORR 27 Stones Shop!




It's Only Rock'n Roll no. 27 Nov. 1996 - © The Rolling Stones Fan Club Of Europe