Quote

Tonstone

Go this in a trade long time ago. It was before I started logging details so sorry I can't give any on the recording.

It has written on the sleeve a title 'Shakin In The Bay Area' but I could not find this title anywhere.

Feel free to download and do as you please. If anyone has a recording of this show perhaps they may compare and let us know your findings.

Good for seven days.

[

we.tl

]
I checked track by track with the one I already have and it's the same source.
Mine was grabbed it on March 21 2006, shared by
Keessie
.
The artwork was also included in my backup DVDR, but I can't remember if it was shared by Keessie or made by someone else.
The end of Gimme Shelter and the start of It's Only Rock And Roll are cut.
Original info:
Oakland, California, Alameda County Coliseum, 5 November, 1989
CD 1
Intro
Start Me Up
Bitch
Sad Sad Sad
Undercover Of The Night
One Hit
Tumbling Dice
Miss You
Ruby Tuesday
Play With Fire
Rock And A Hard Place
Mixed Emotions
Honky Tonk Women
Midnight Rambler
CD 2
You Can't Always Get What You Want
Little Red Rooster
Can't Be Seen
Happy
Paint It Black
2000 Light Years From Home
Sympathy For The Devil
Gimme Shelter
It's Only Rock'n Roll
Brown Sugar
Satisfaction
Jumping Jack Flash
Outtro
I hope you enjoy the show !!!!!!
gr Keessie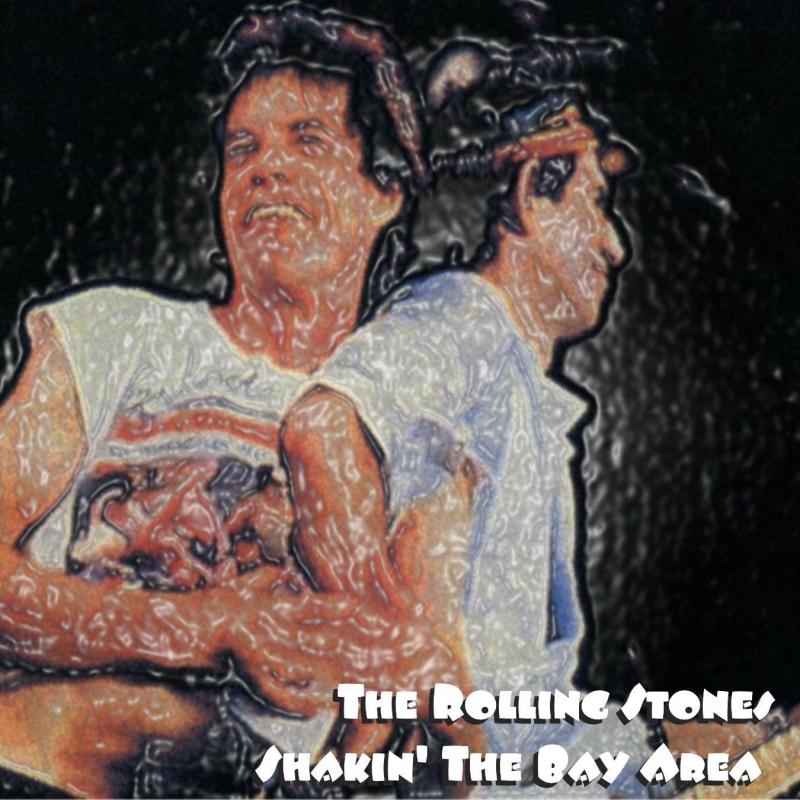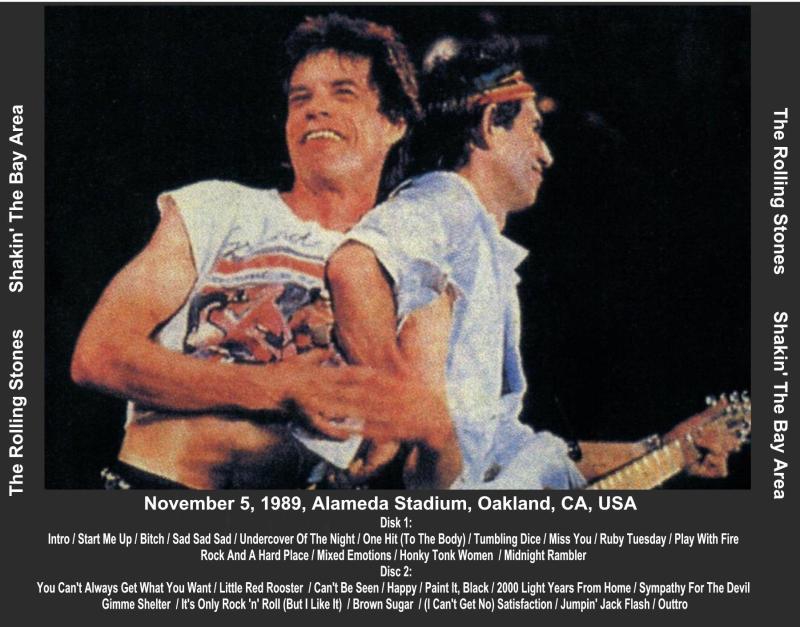 Edited 3 time(s). Last edit at 2021-10-30 07:46 by gonzalo76.