POST by request: February 07, 2016 - Estadio de la Plata - (damerefugio cell phone recording)
The Rolling Stones
Estadio de La Plata, Buenos Aires
February 07, 2016
« Damerefugio version »
In June 2019 Jorge ("Damerefugio") posted on IORR his recording of La Plata concert. He also sent me the show asking me to improve it.
I'm sorry I could not do much interesting except to edit the different titles, prepare them to be engraved on 2 cd-r's and make covers.
So this is a new recording that is not of better quality than those already circulating but that is an additional testimony of the fervor of the Argentine people.
………………………………………………………………………………………………………………………..
Here the original textfile :
[
iorr.org
]
Hello!! Luckily I found my audio recorded from the rear tribune on a Sansung cell phone ... I hope you enjoy it
Start Me Up
It's Only Rock'n Roll
Tumbling Dice
Out Of Control
Street Fighting Man (by request)
Anybody Seen My Baby
Wild Horses
Paint It Black
Honky Tonk Women
--- Band introductions
Can't Be Seen (Keith)
Happy (Keith)
Midnight Rambler
Miss You
Gimme Shelter
Brown Sugar
Sympathy For The Devil
Jumping Jack Flash
--- Band off stage
You Can't Always Get What You Want (with choir)
Satisfaction
Jorge
...................................................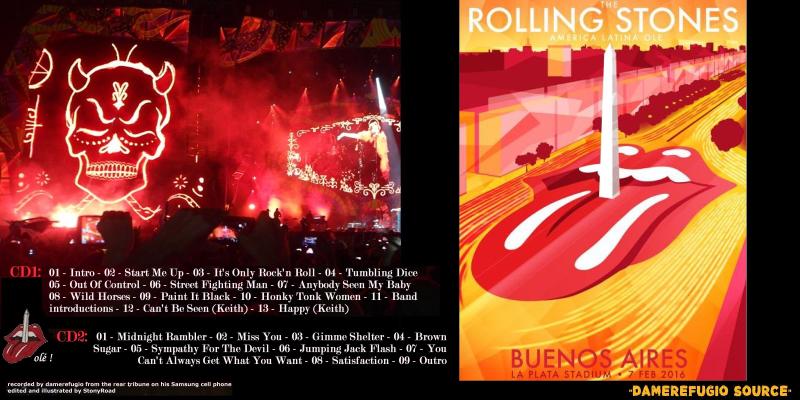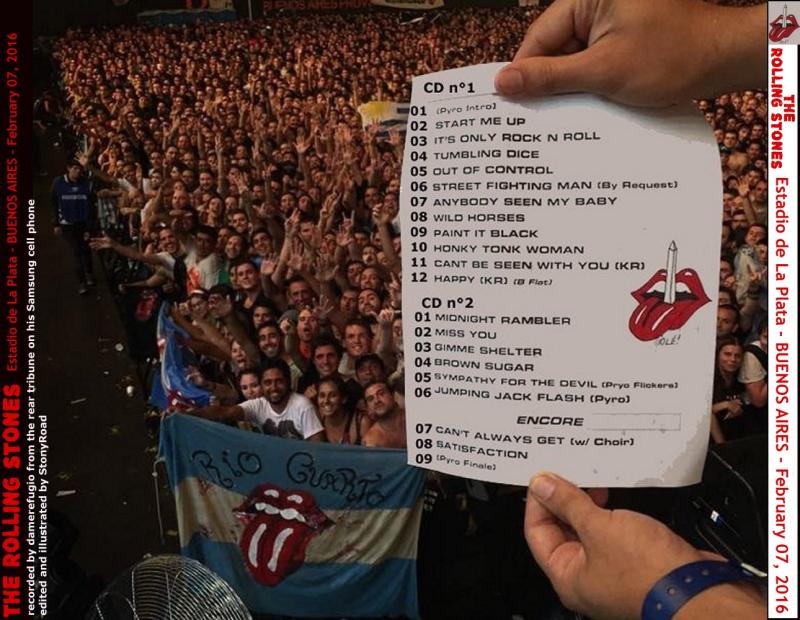 link valid until 11/09/19
[
we.tl
]
Norbert
email:
stonyroad58@gmail.com
Edited 1 time(s). Last edit at 2019-09-04 11:19 by StonyRoad.