Just three months after the first live performance of the Rolling Stones, the Hungarian group OMEGA was founded with a concert in Budapest in September 1962. Today their founding member Benkö Lászlò died in Budapest.
On September 01st, 2017 OMEGA visited the Rolling Stones Museum (Stones Pavilion) in Bautzen: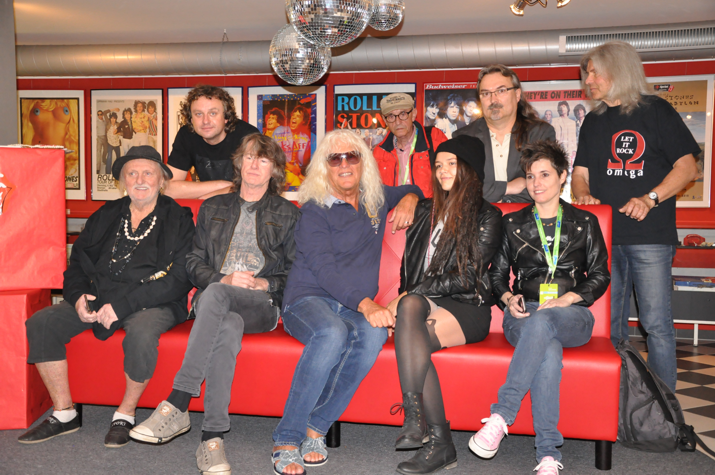 Benkö László (far left) with his band mates and two fans.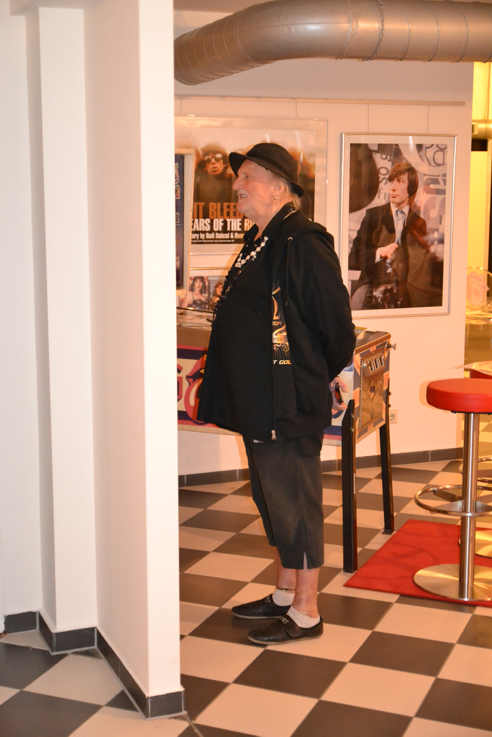 Lászlò is studying the chart lists from 1965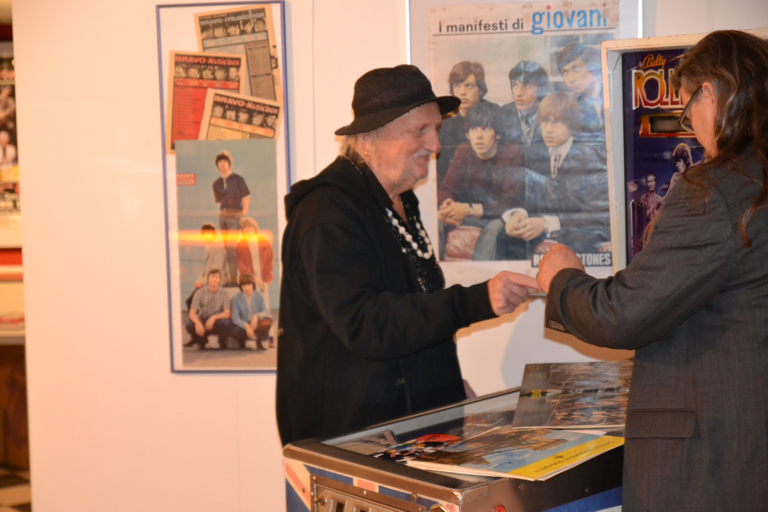 László the nice guy is signing some of his records